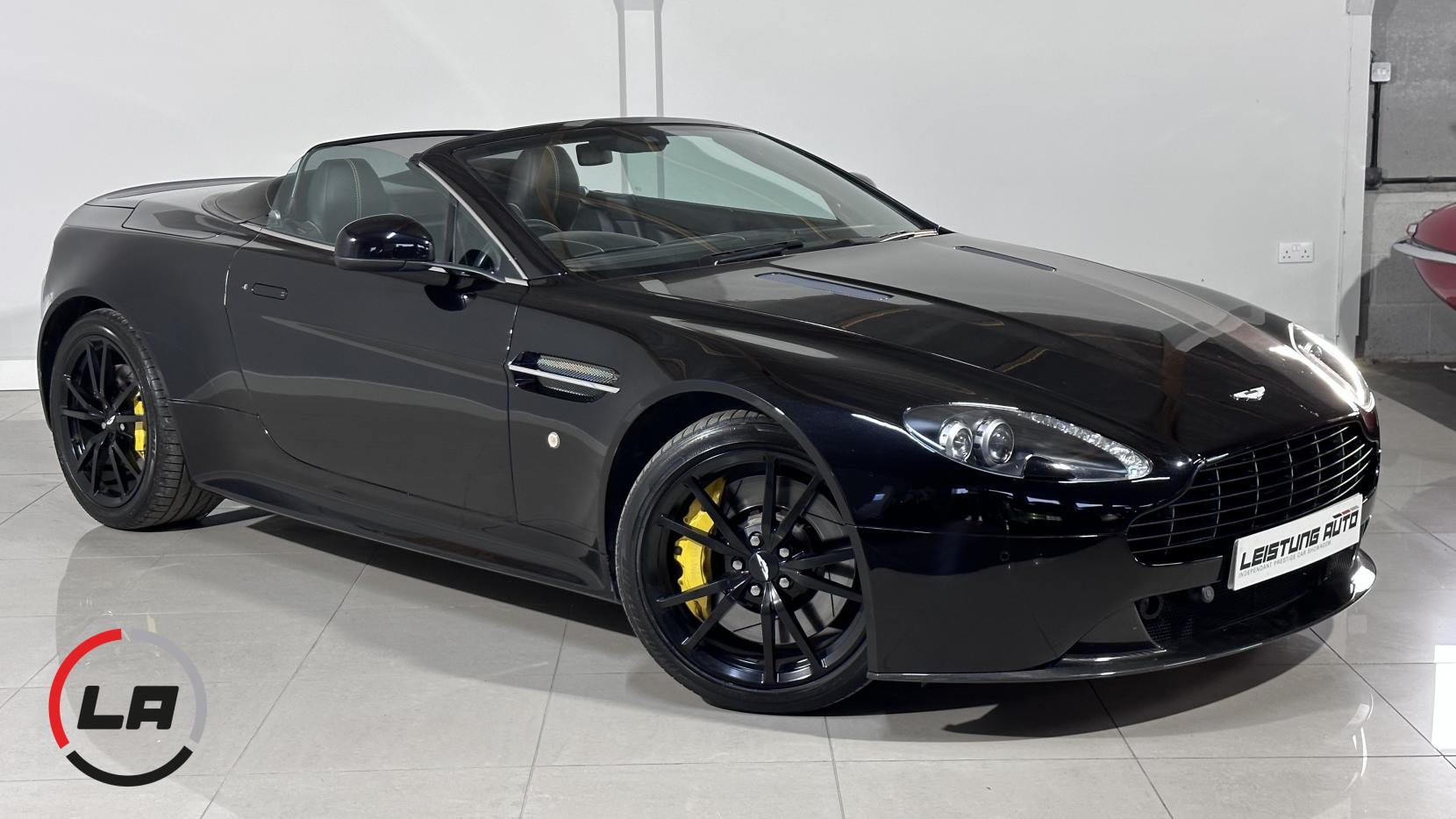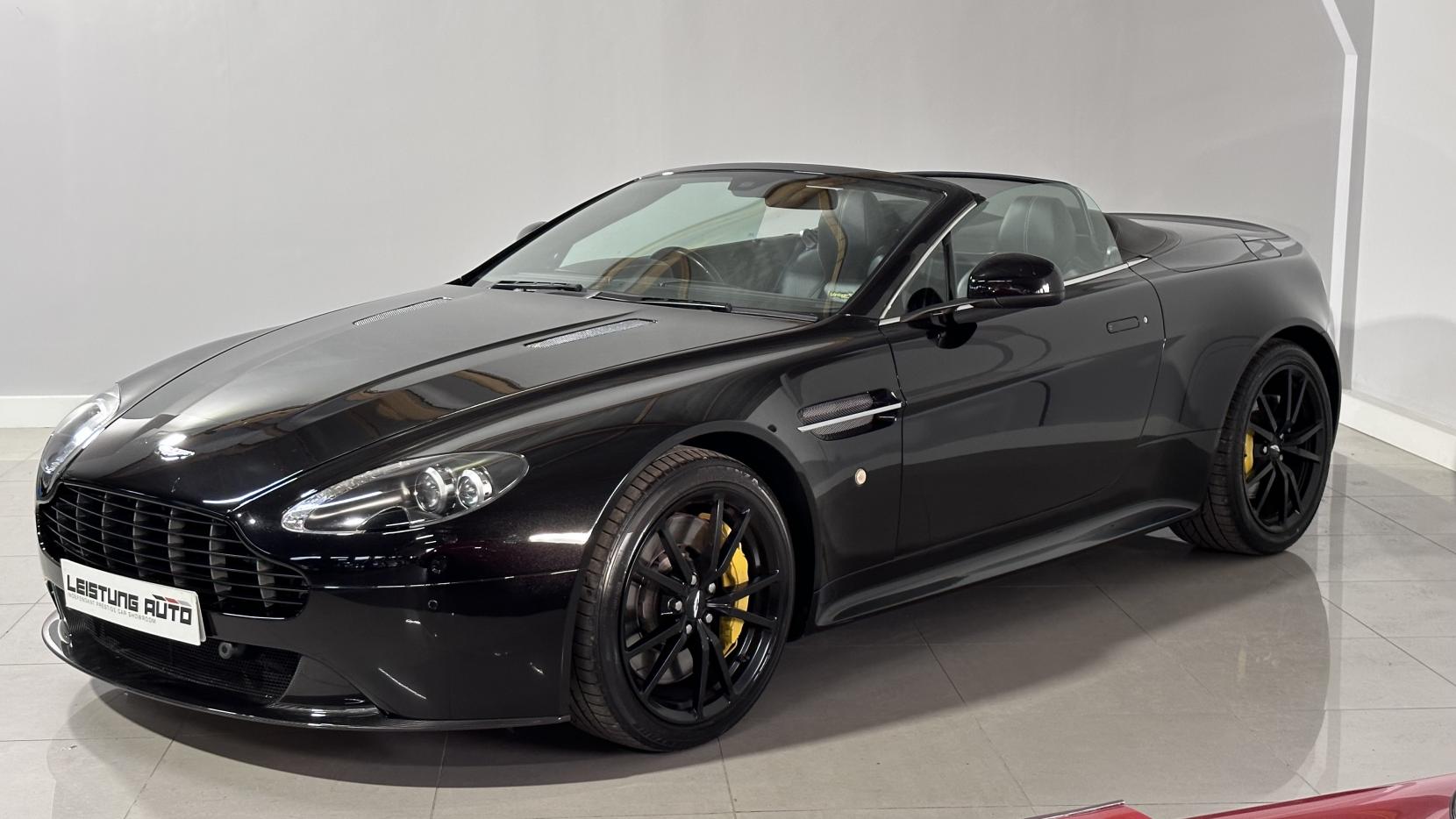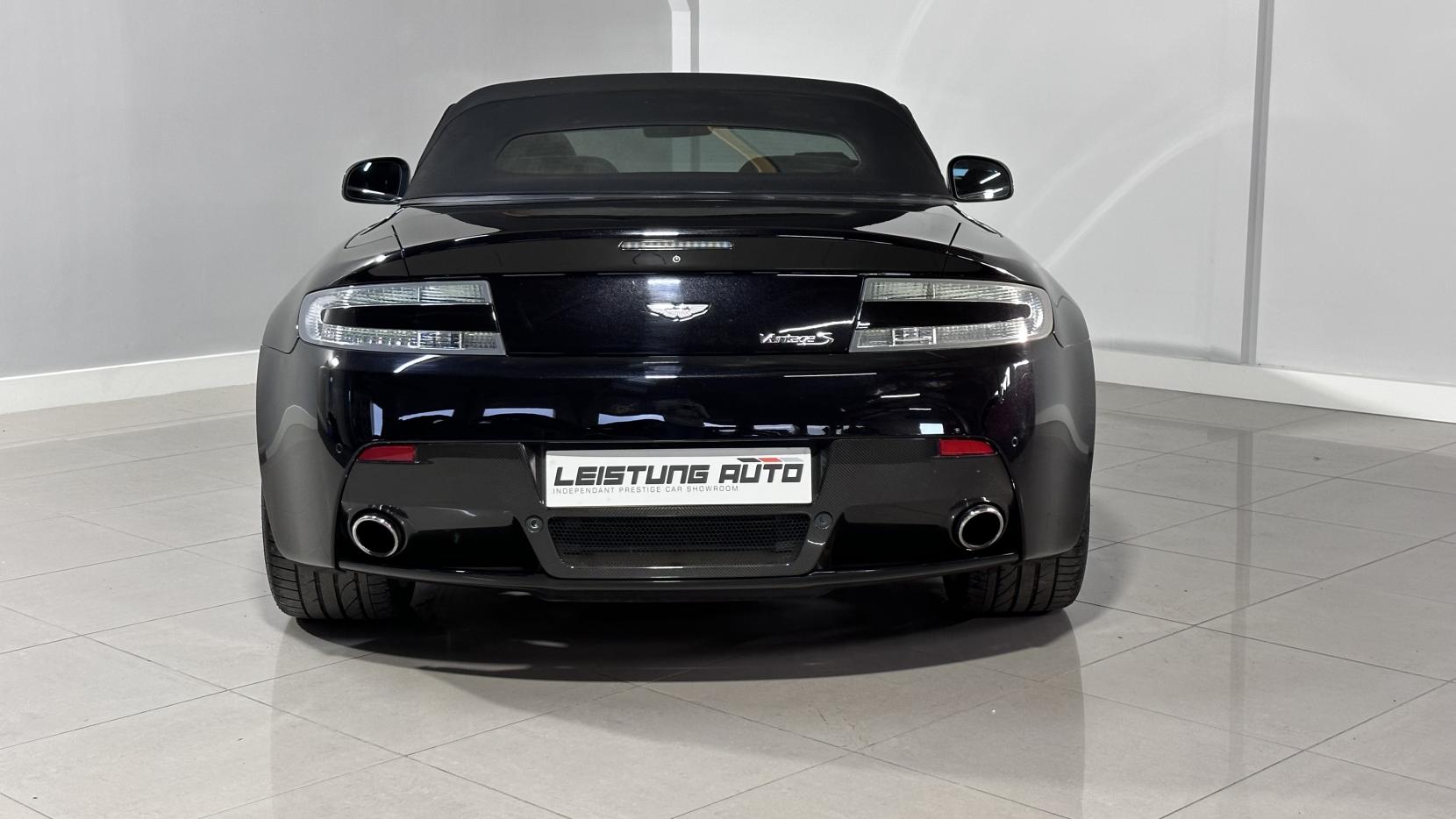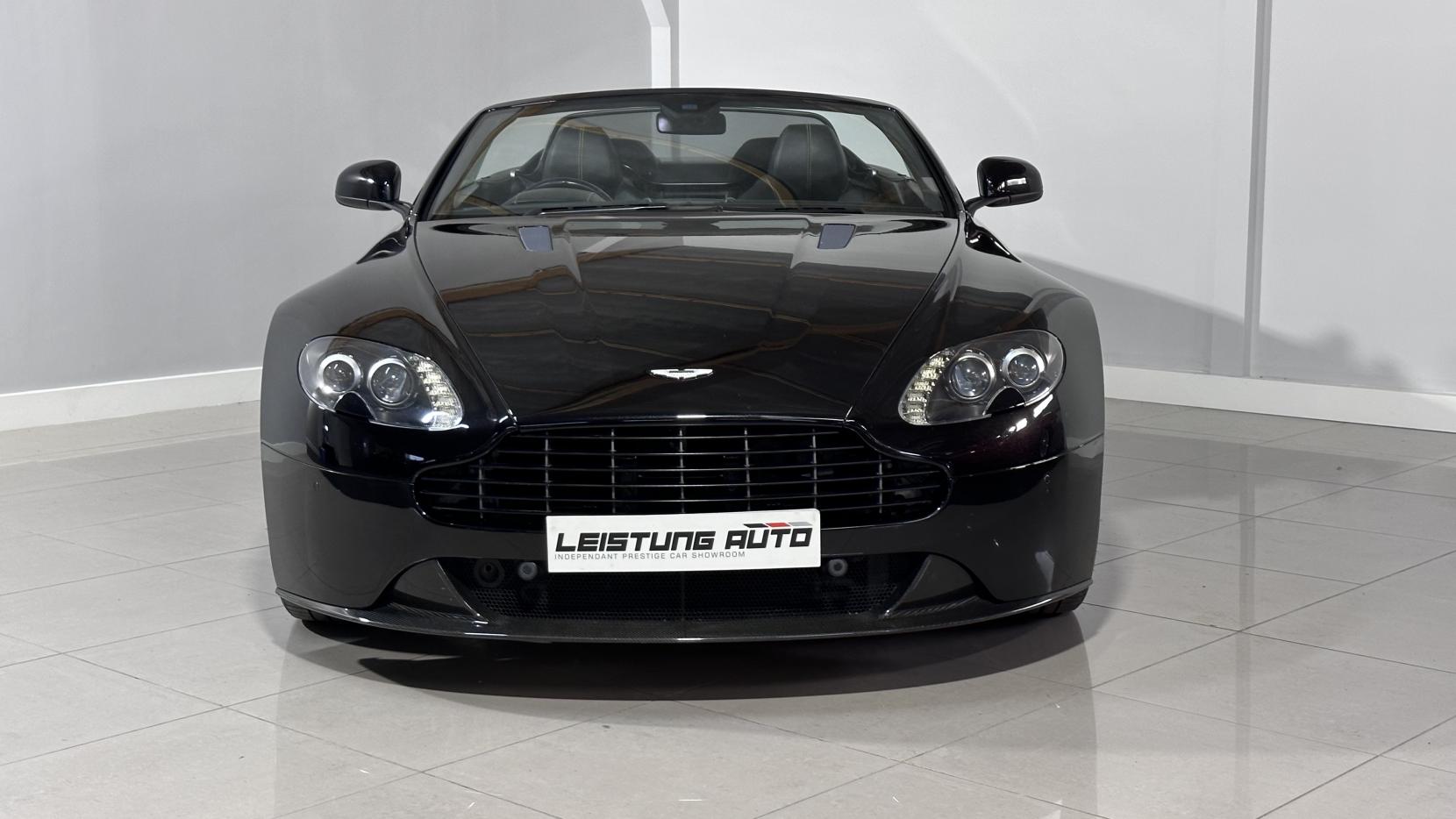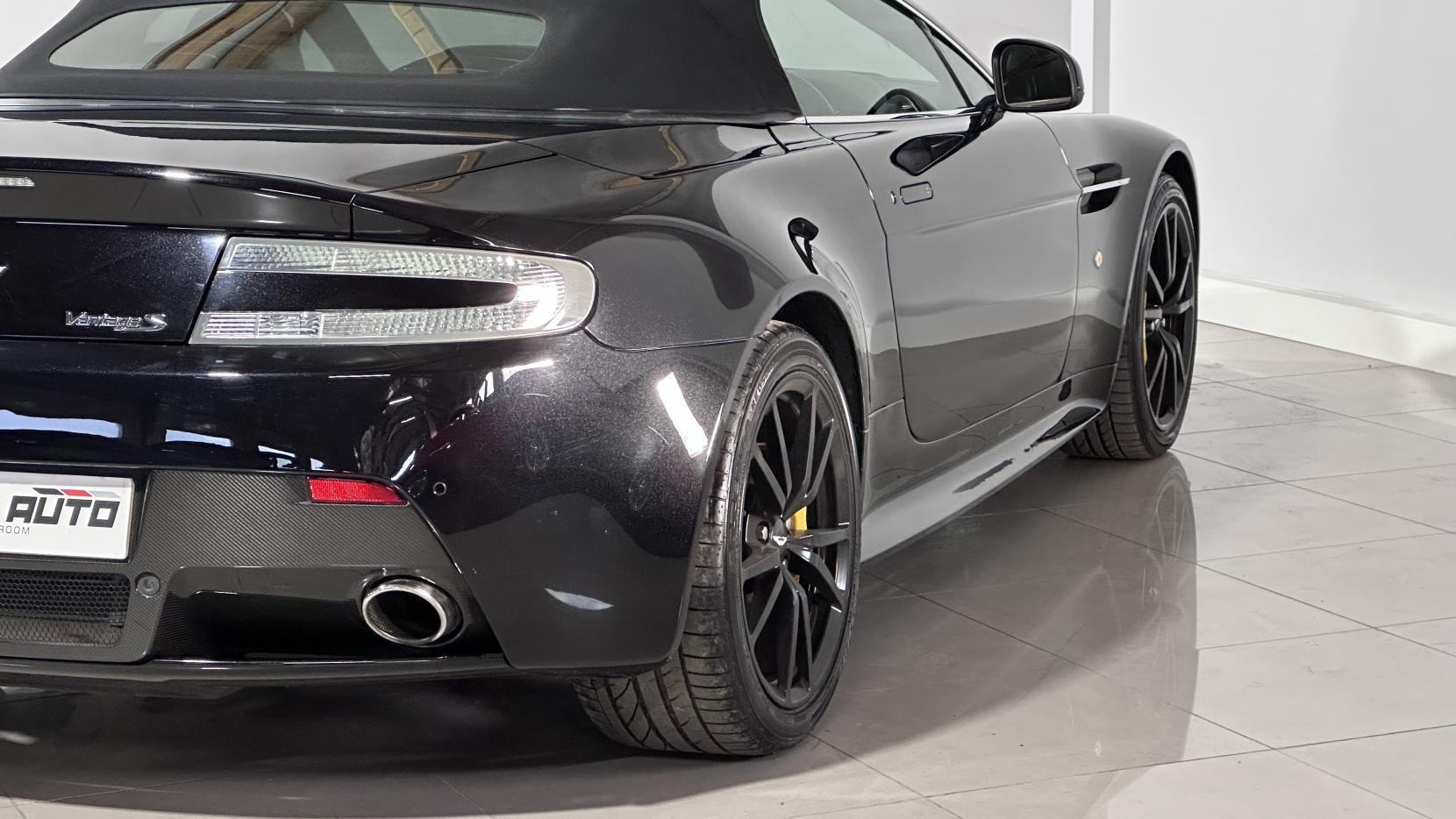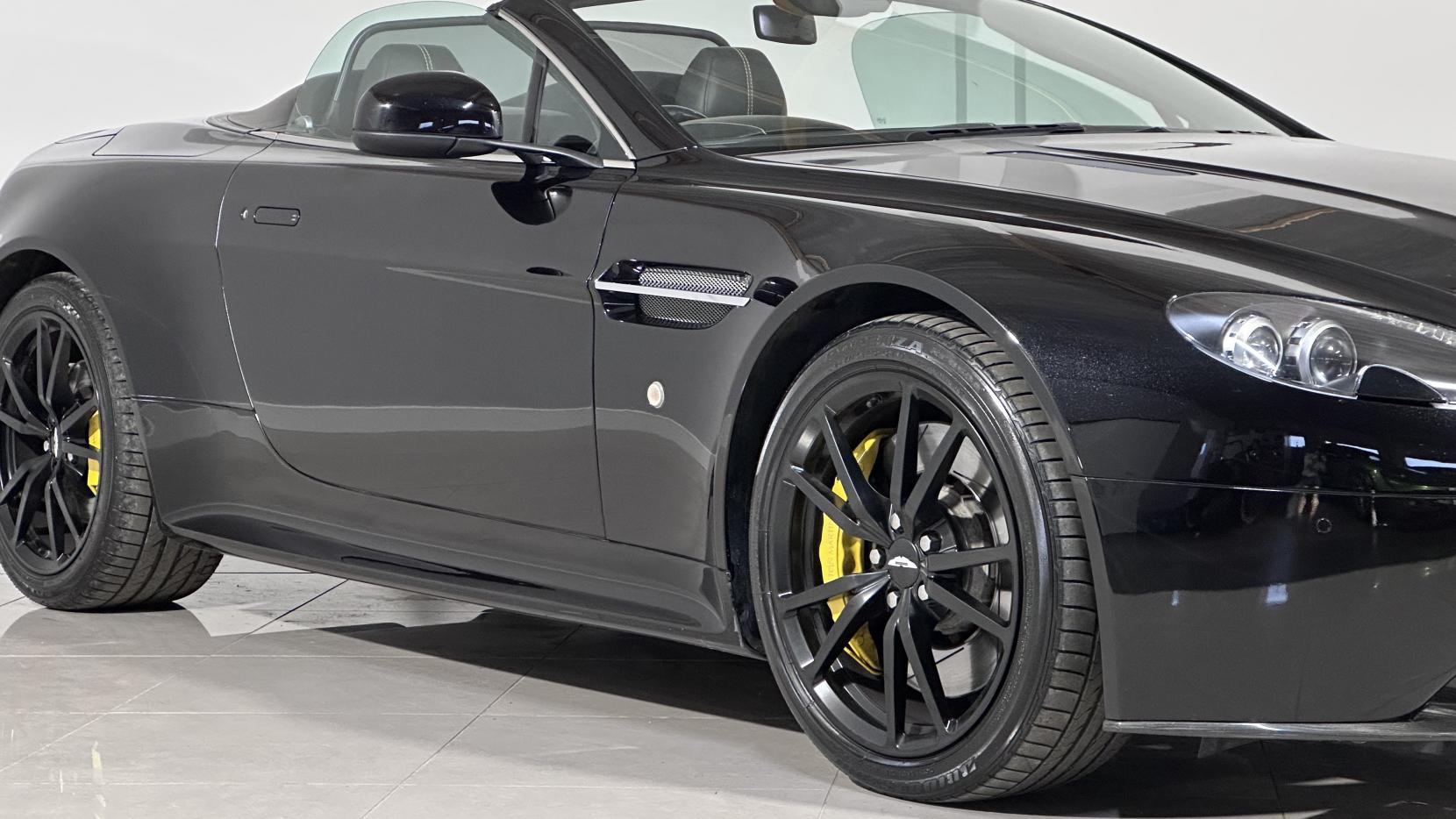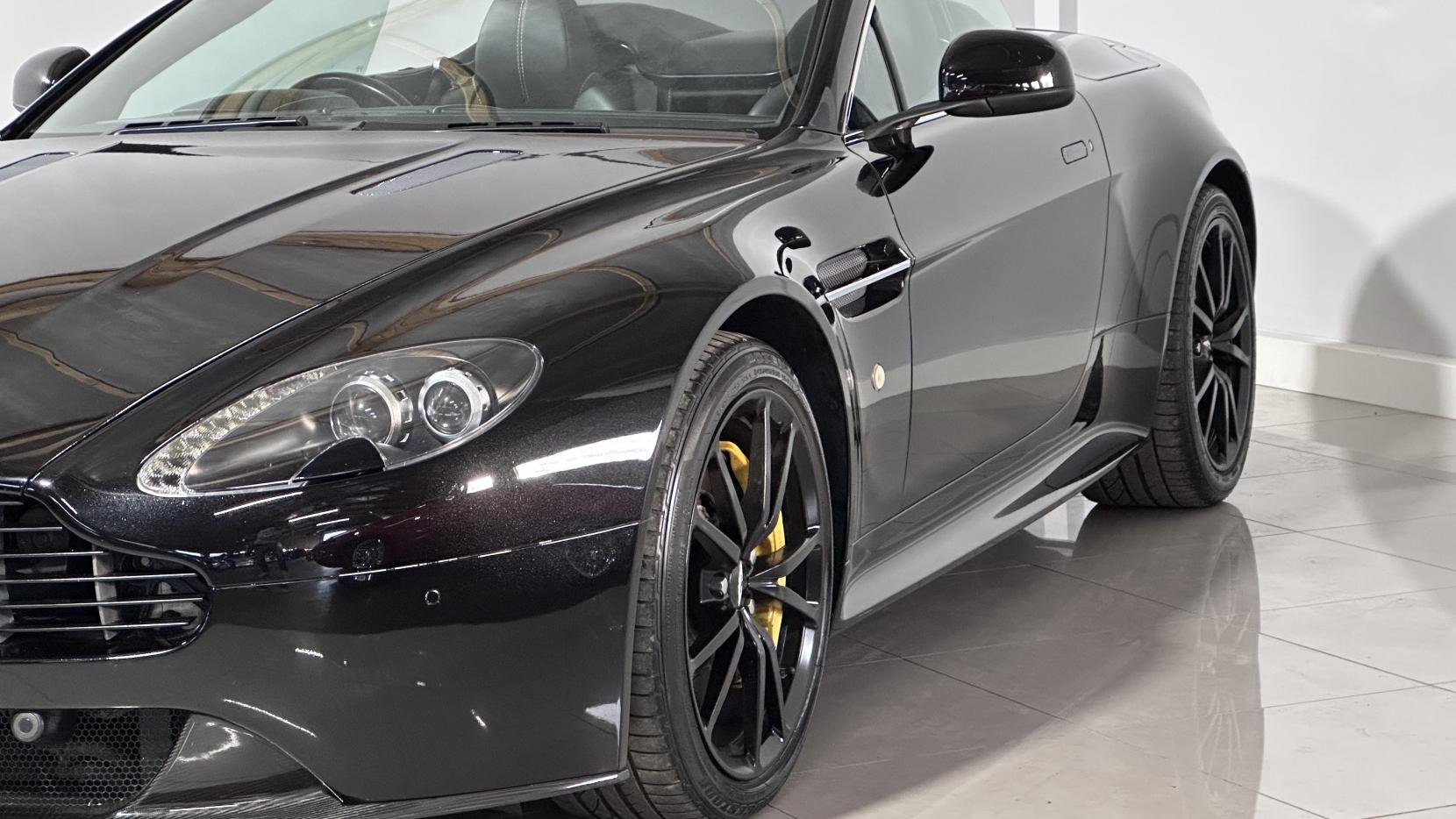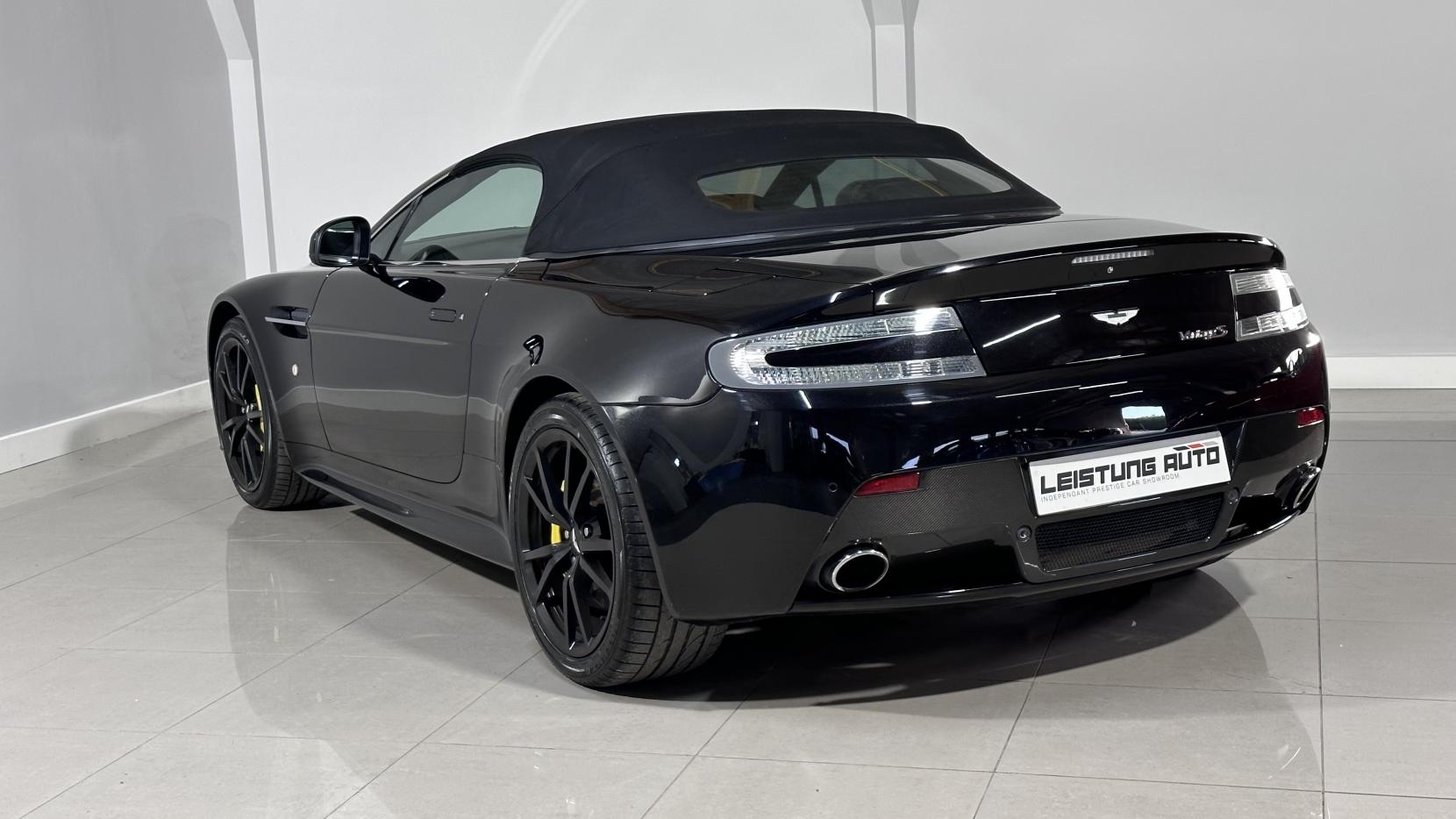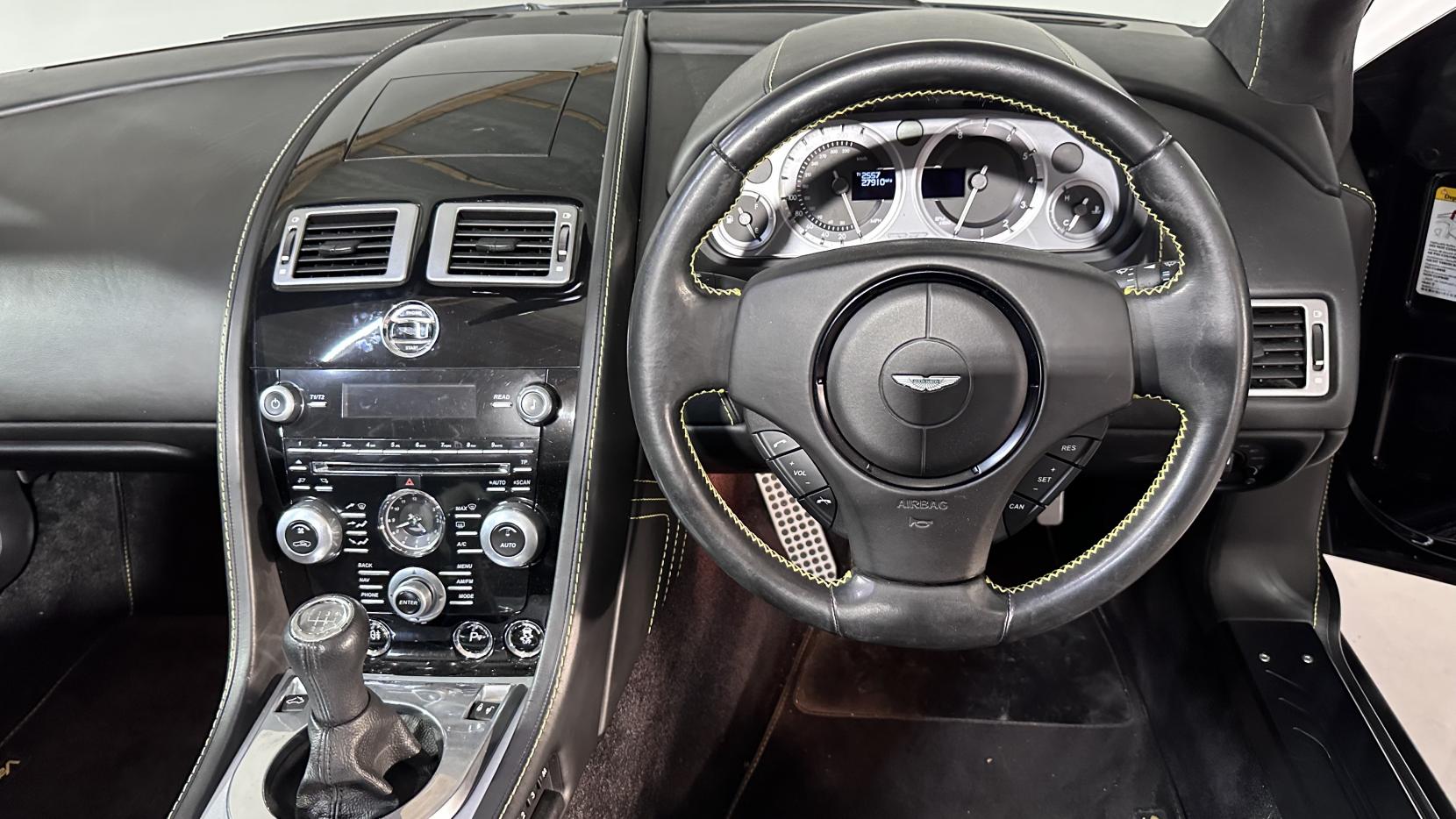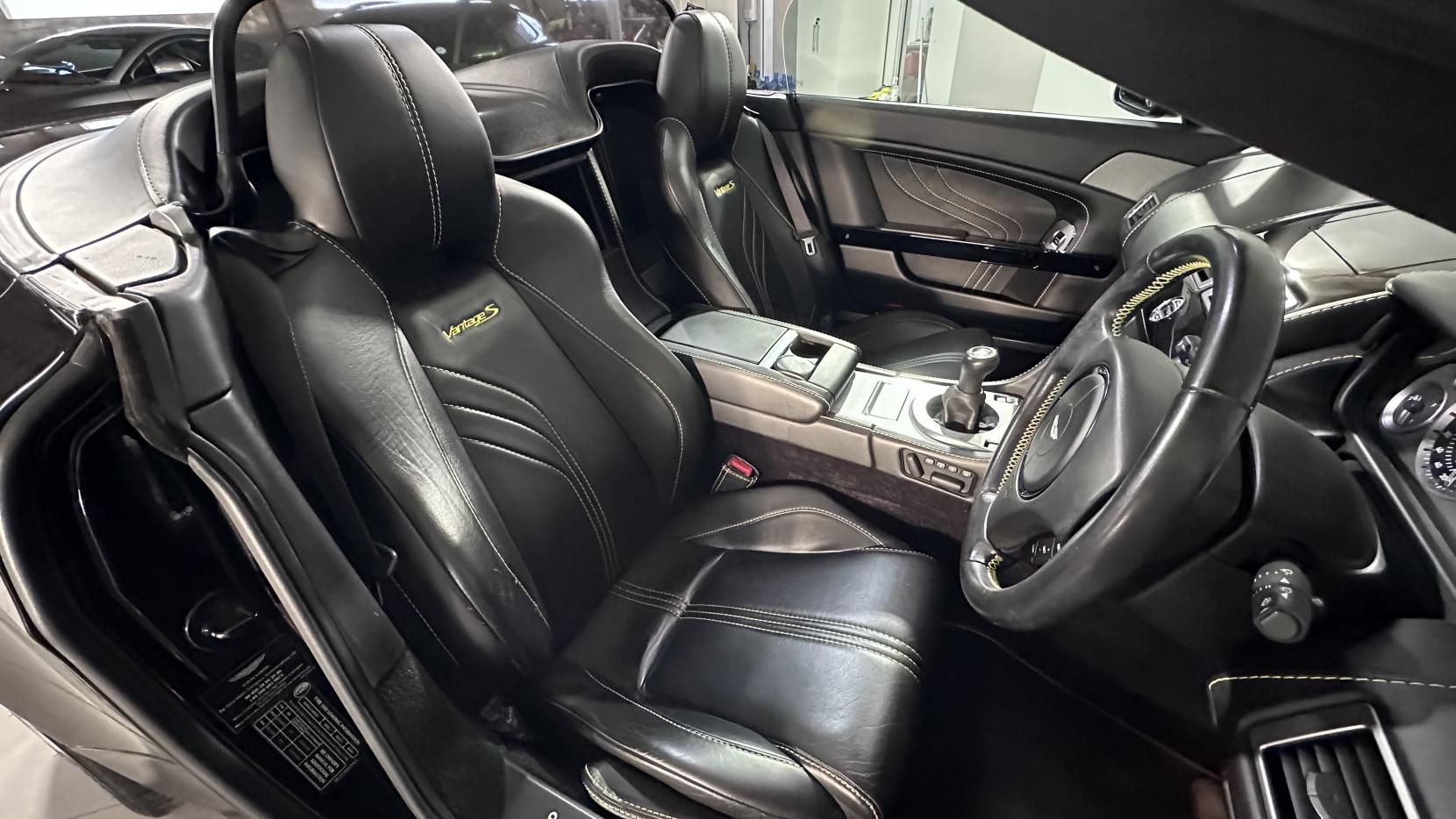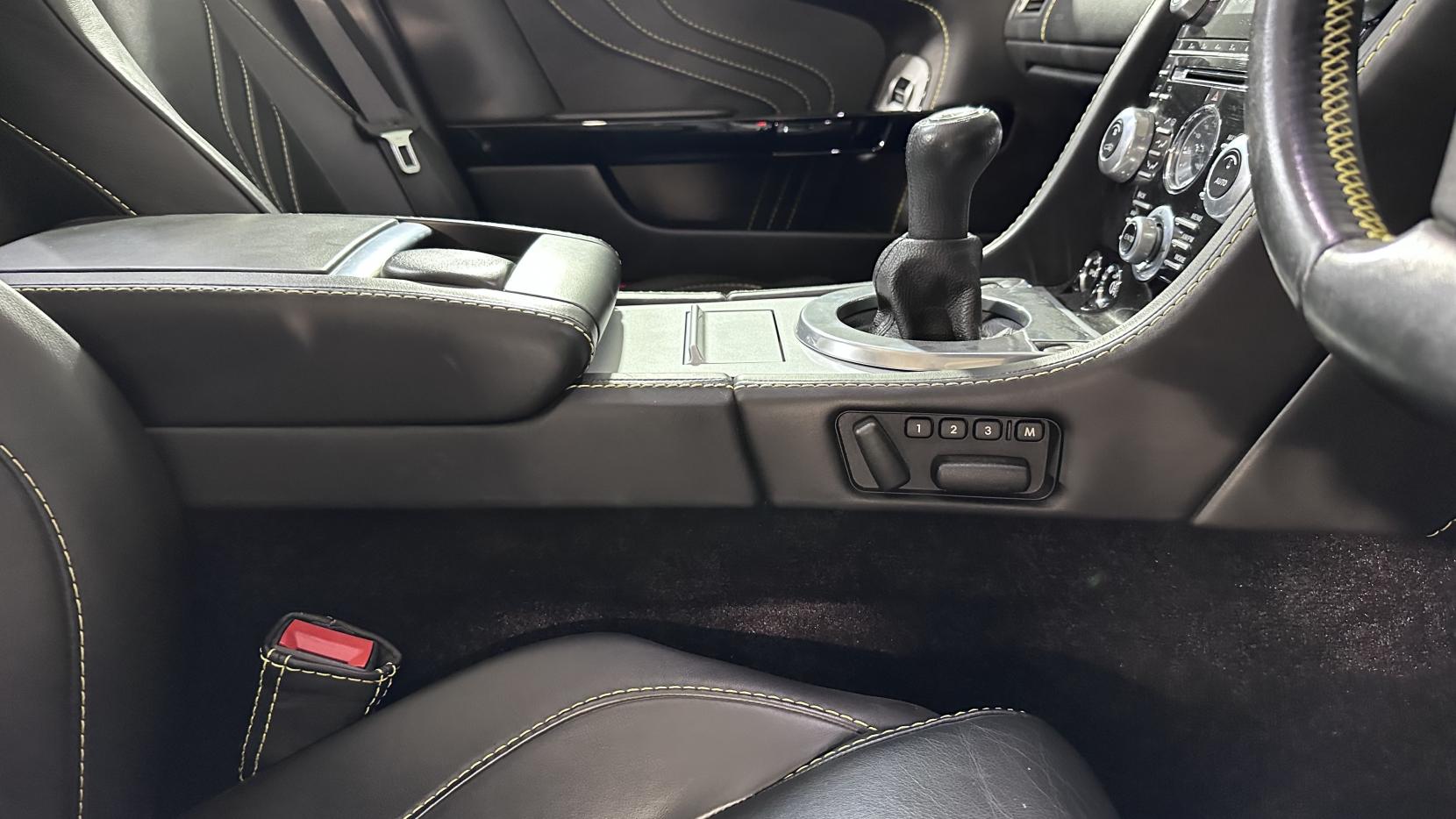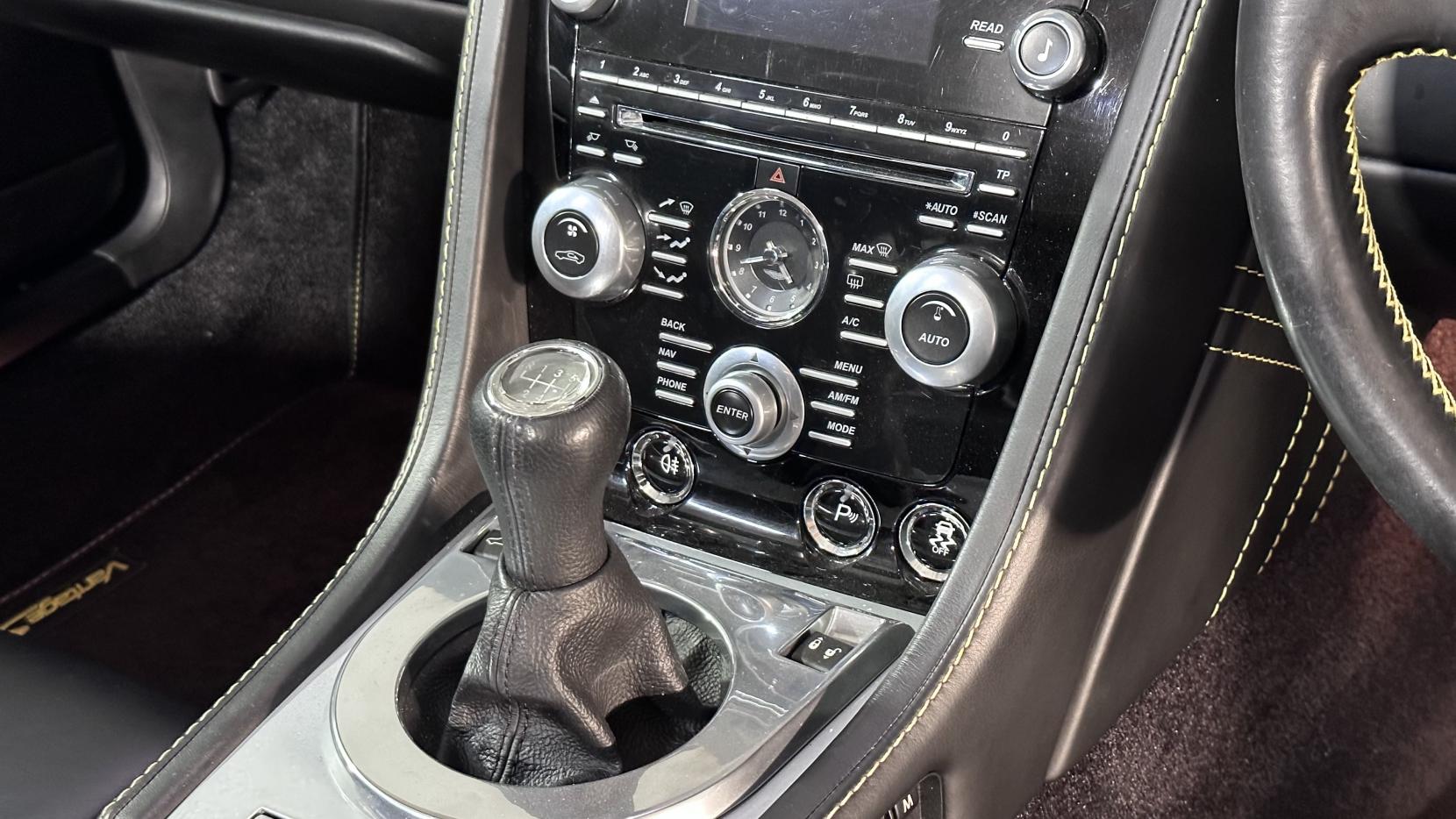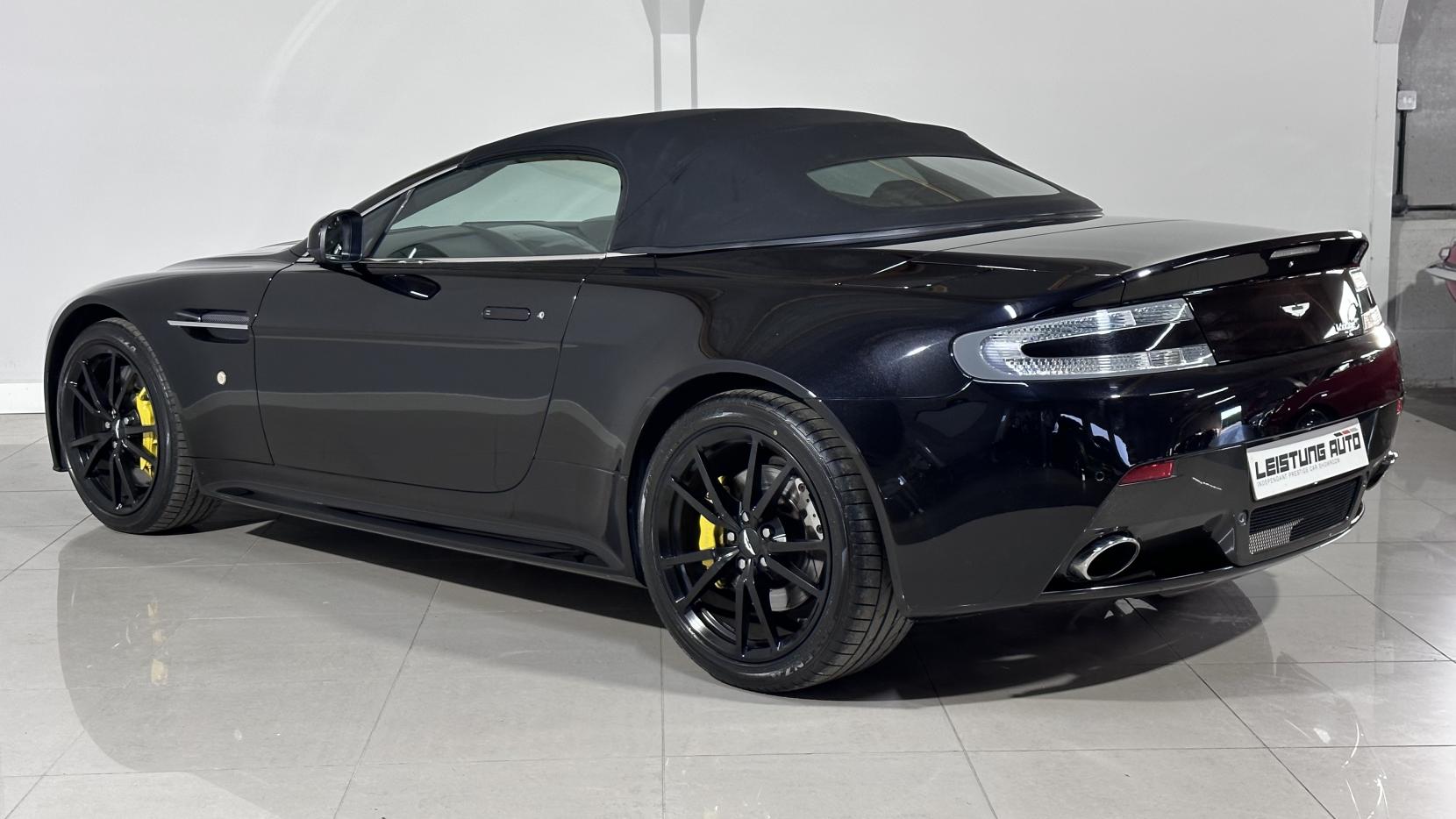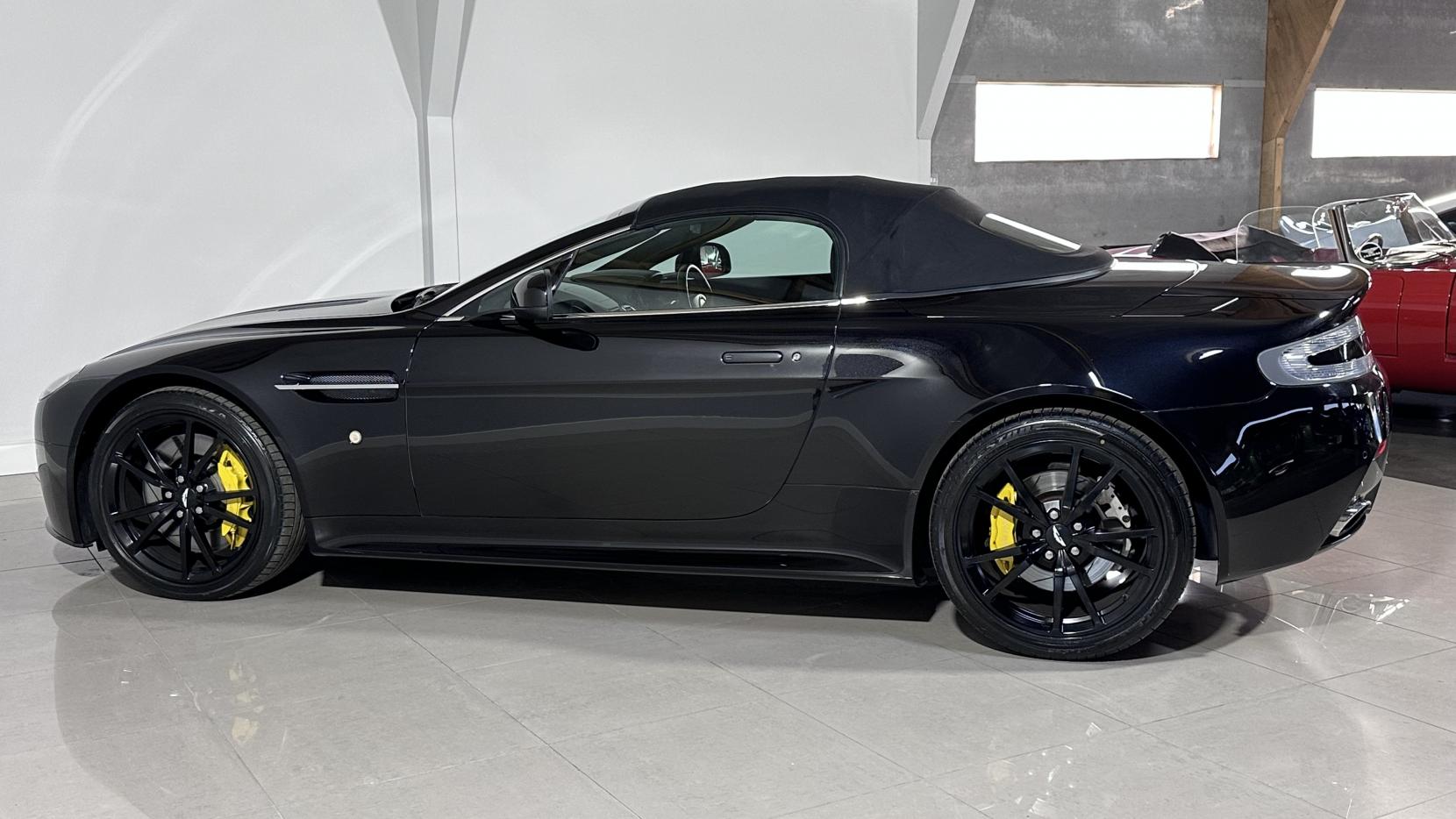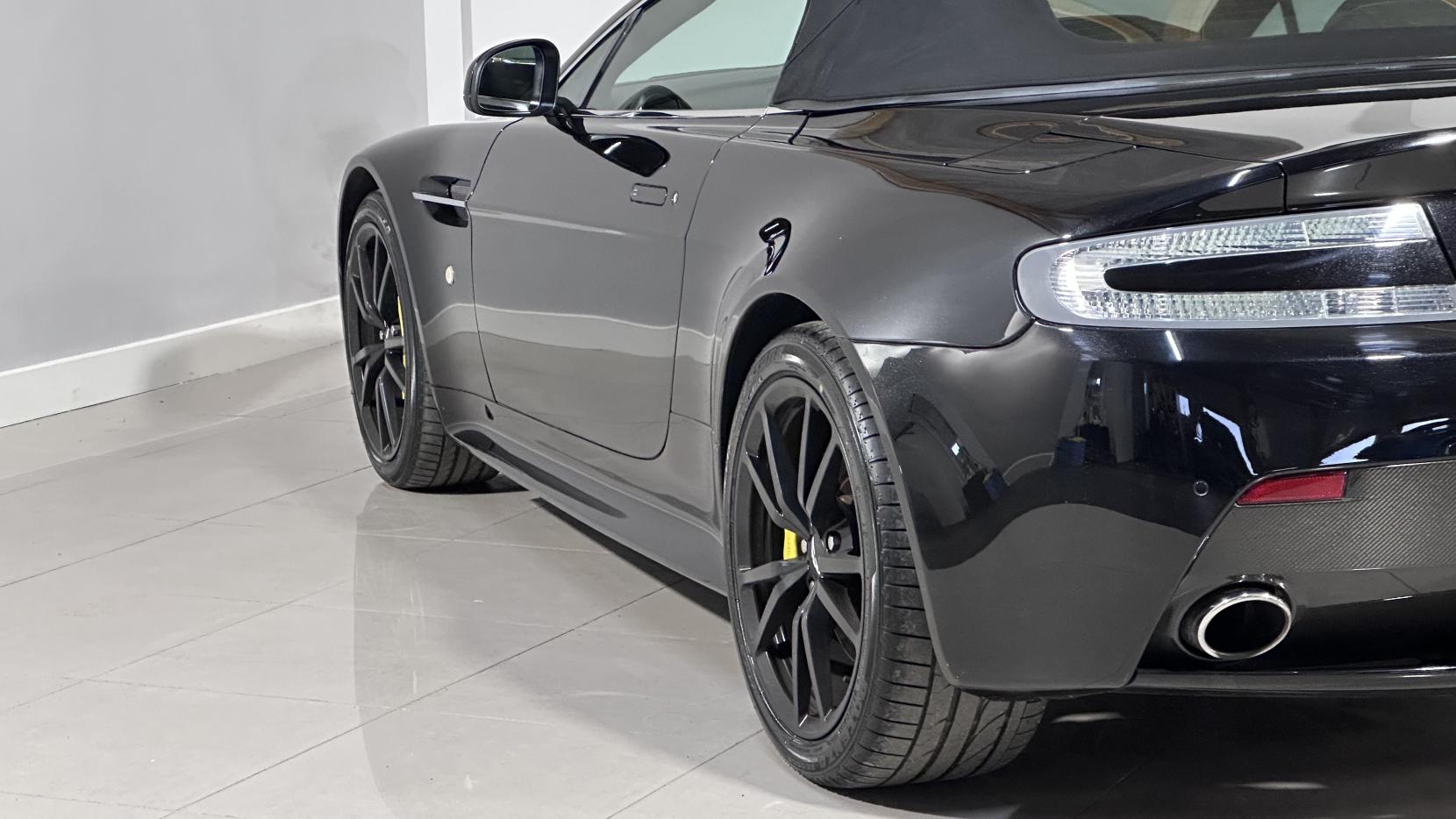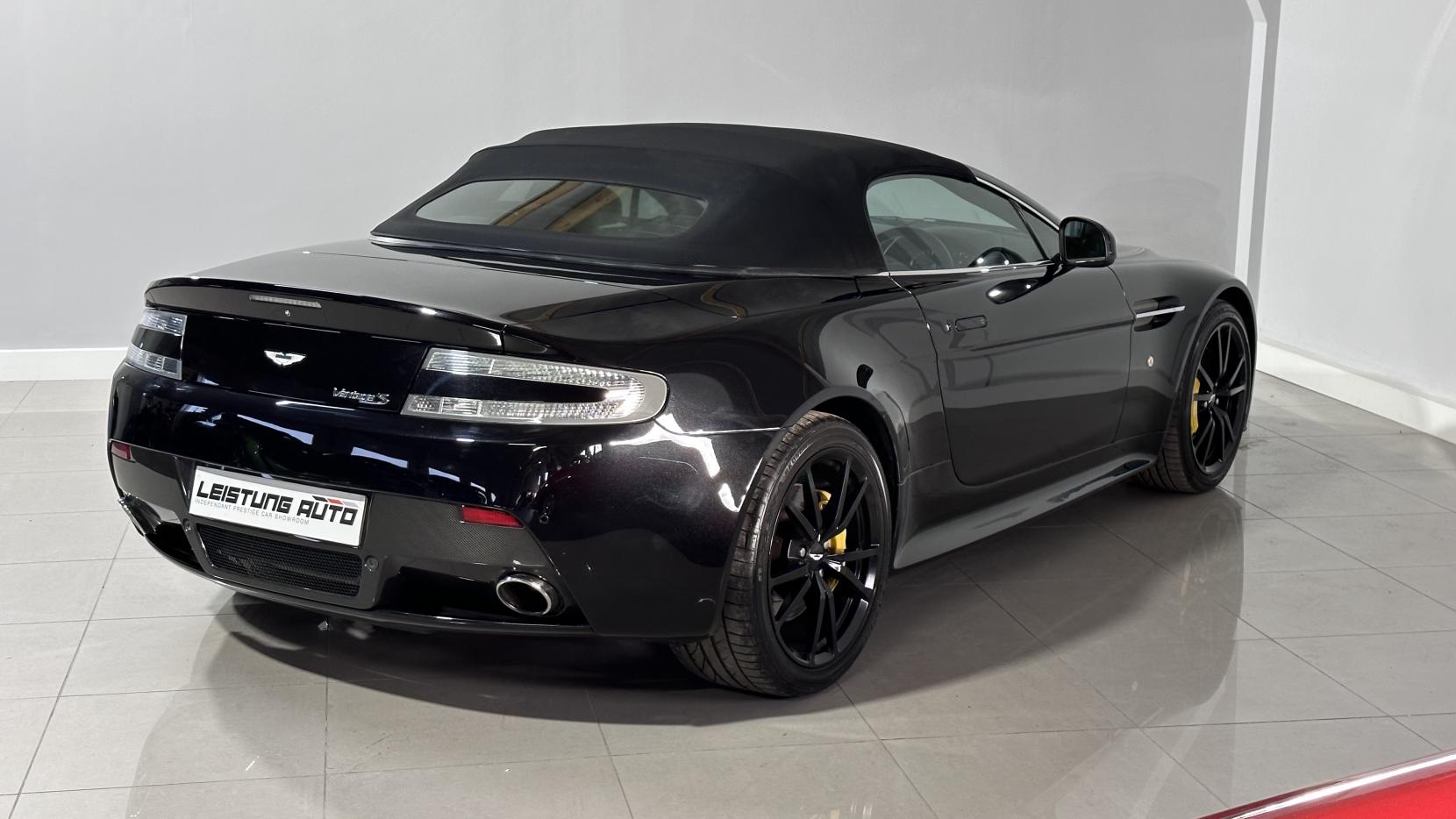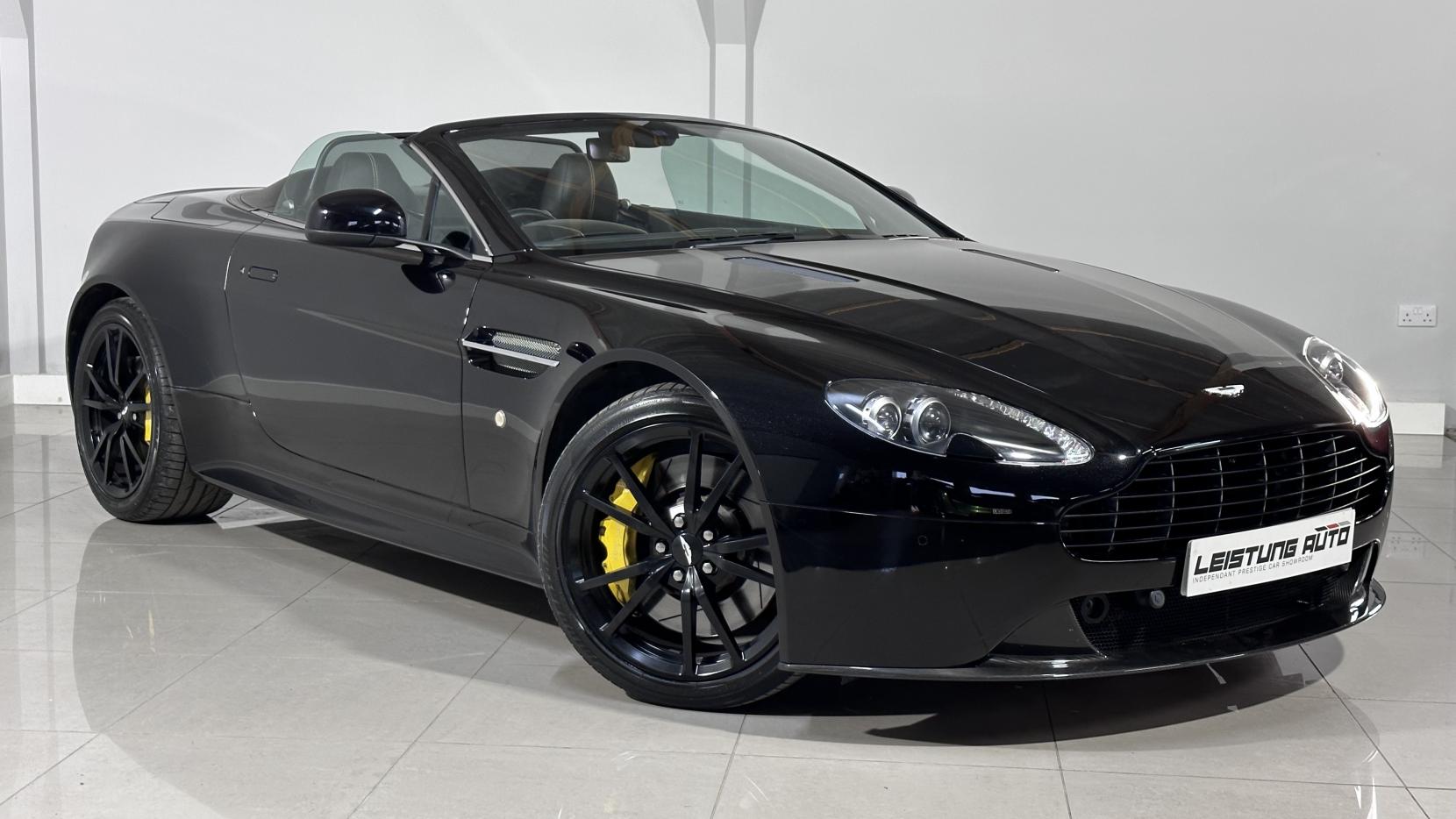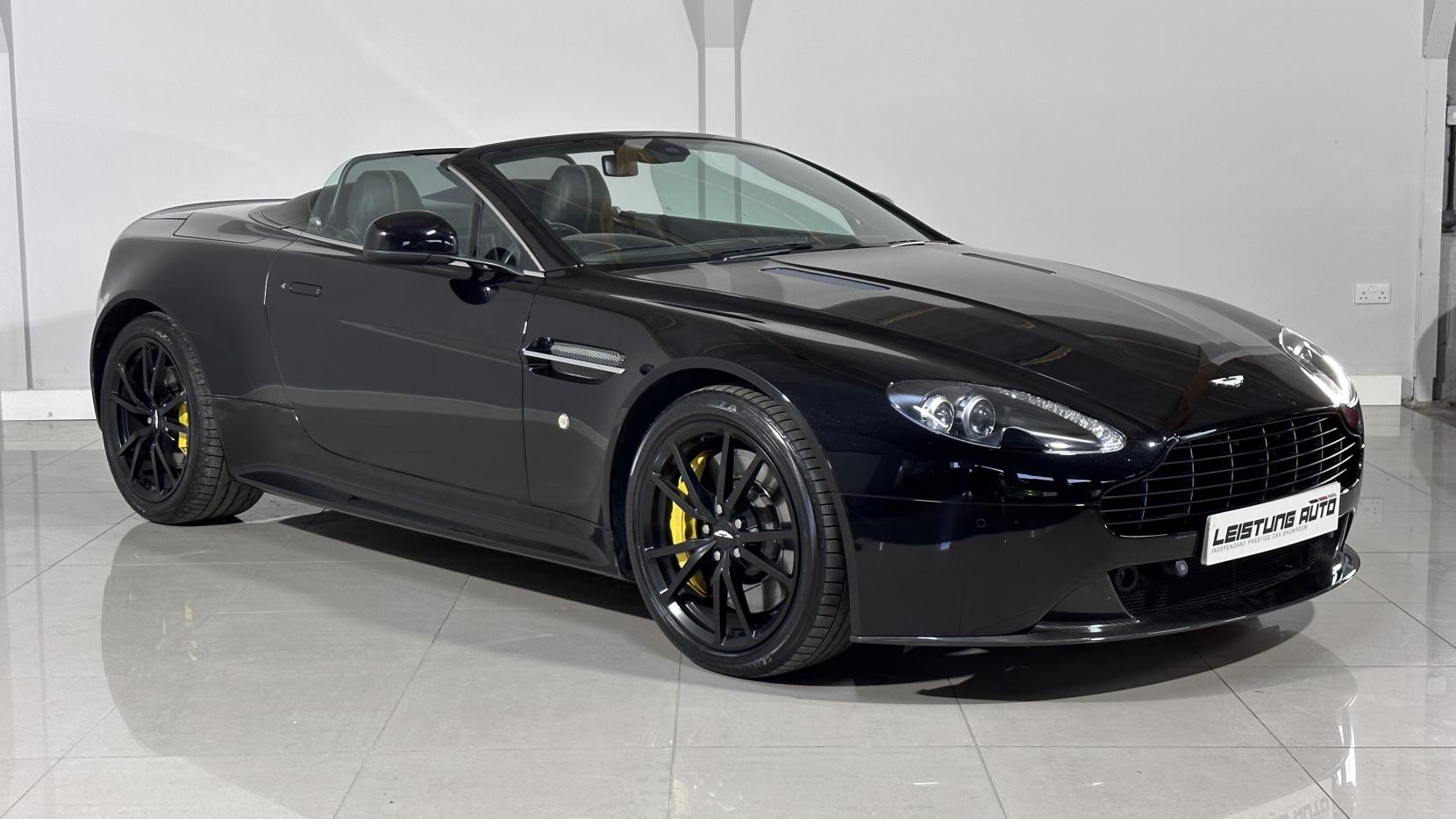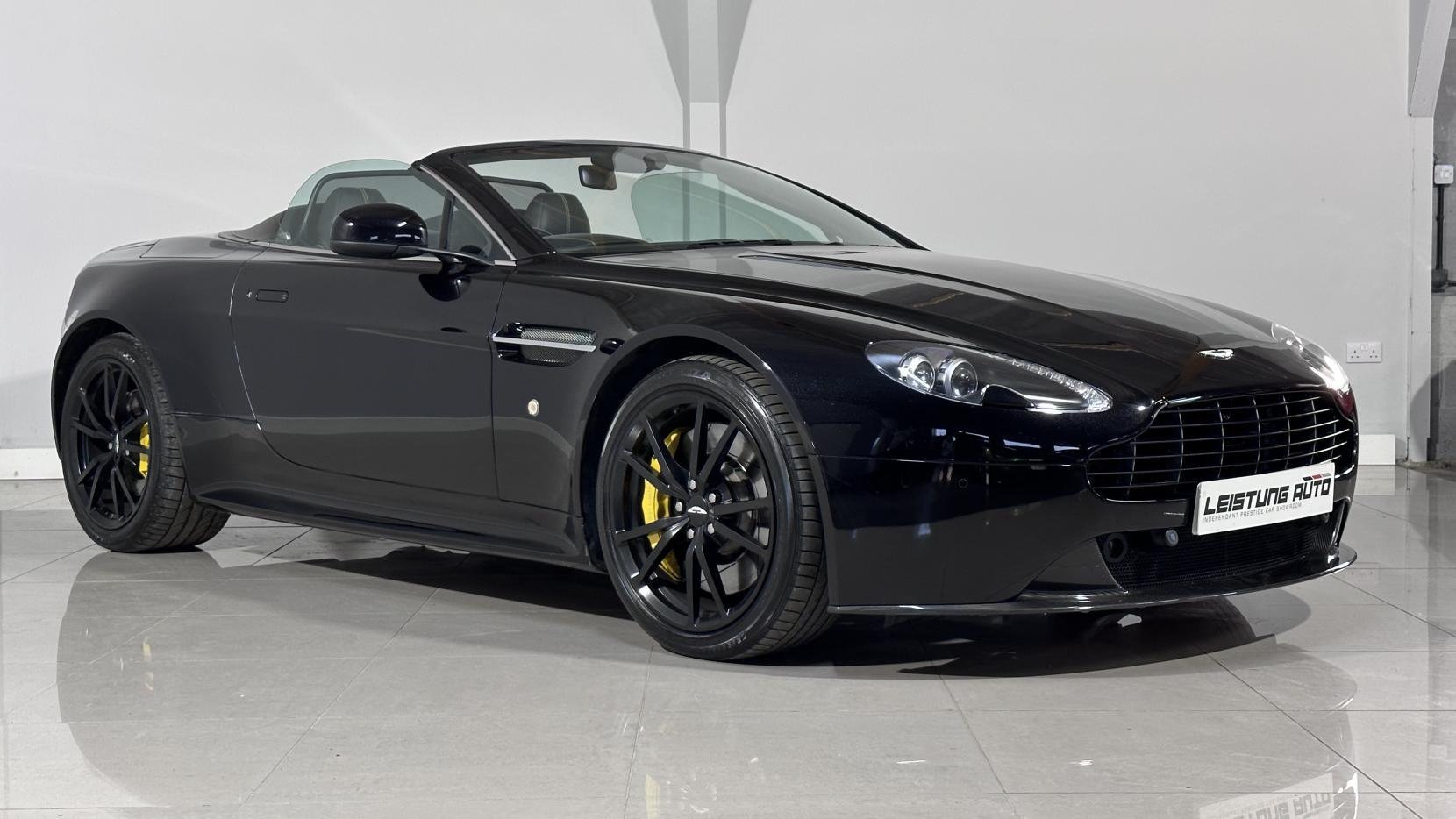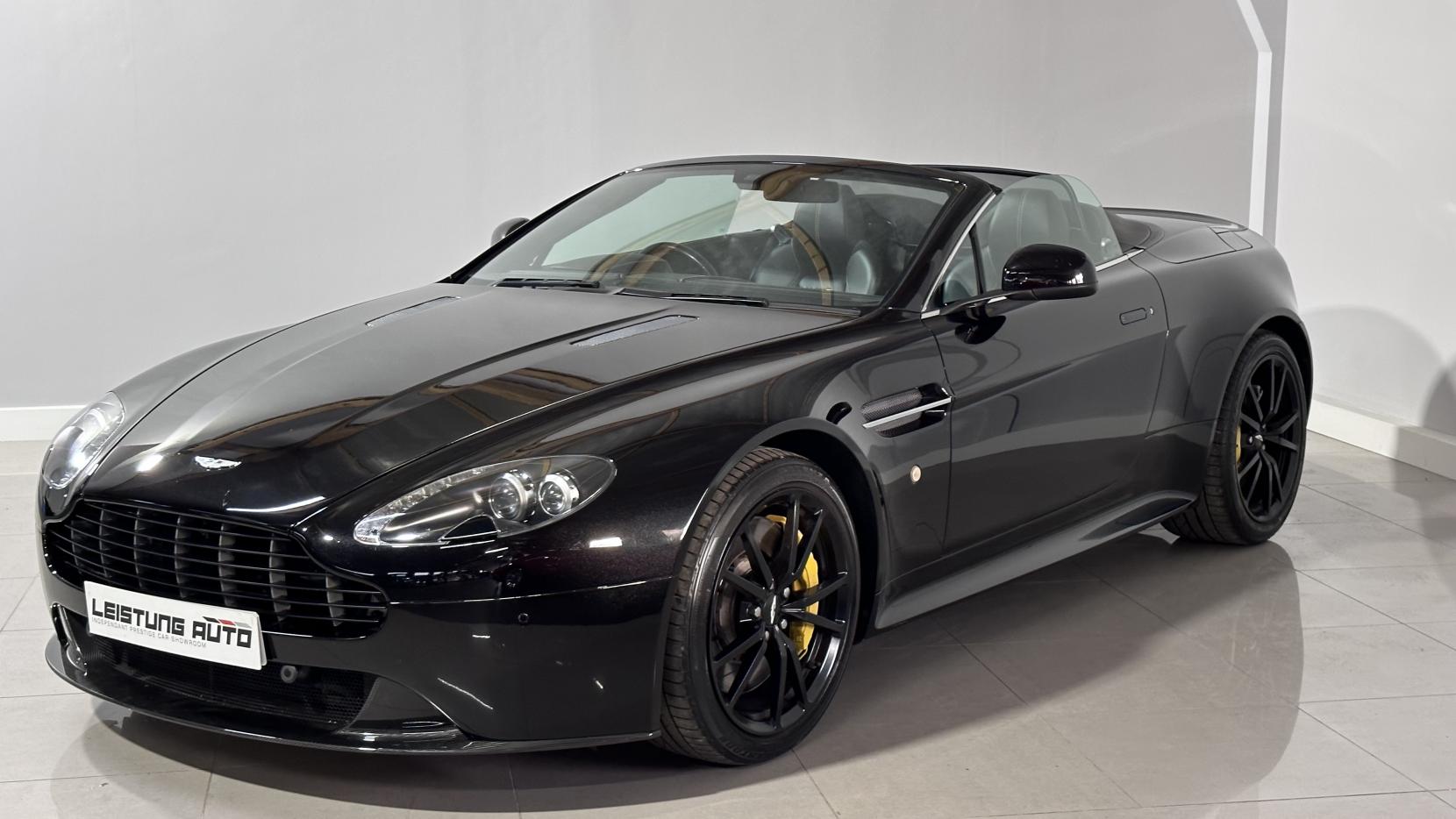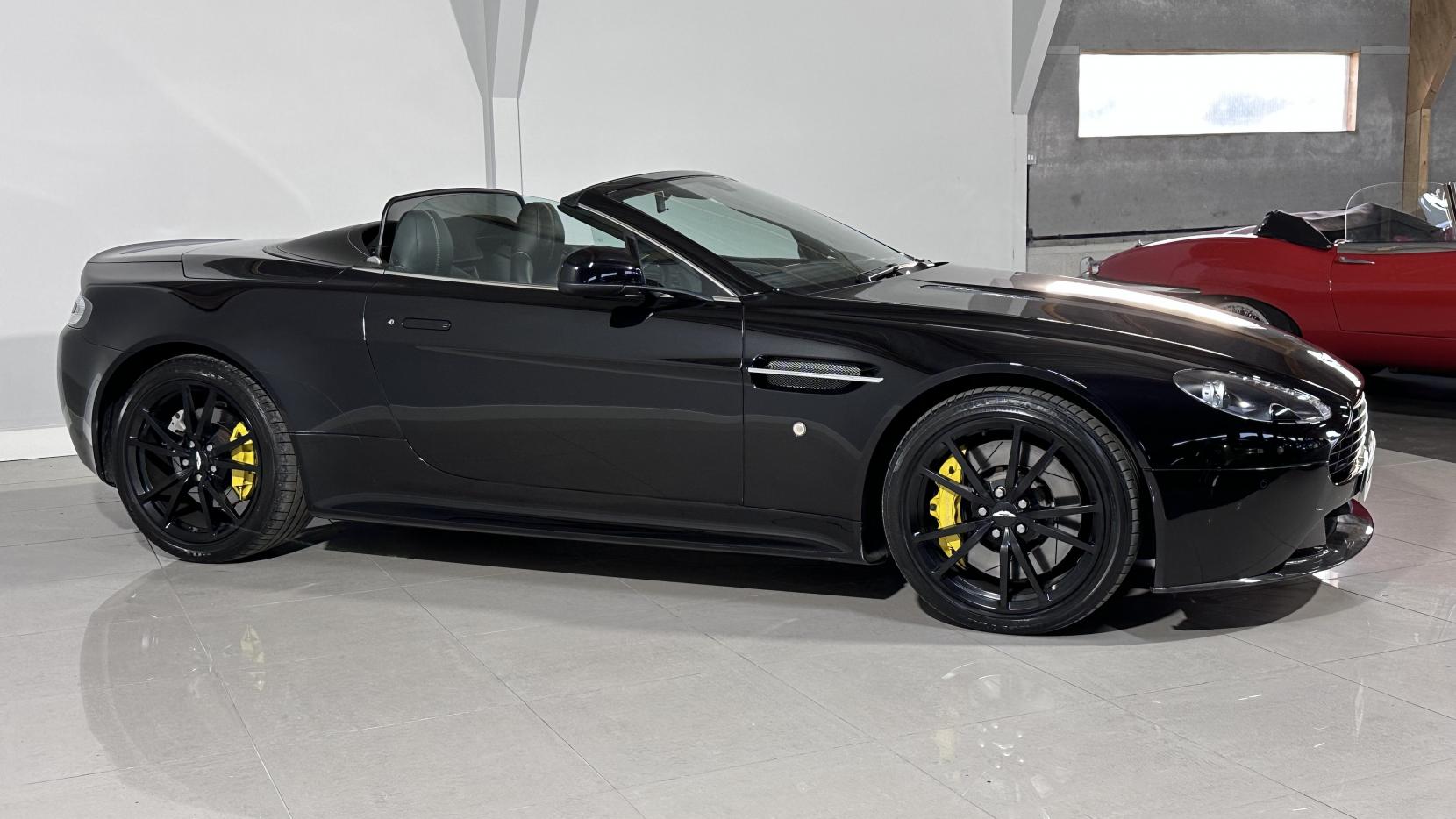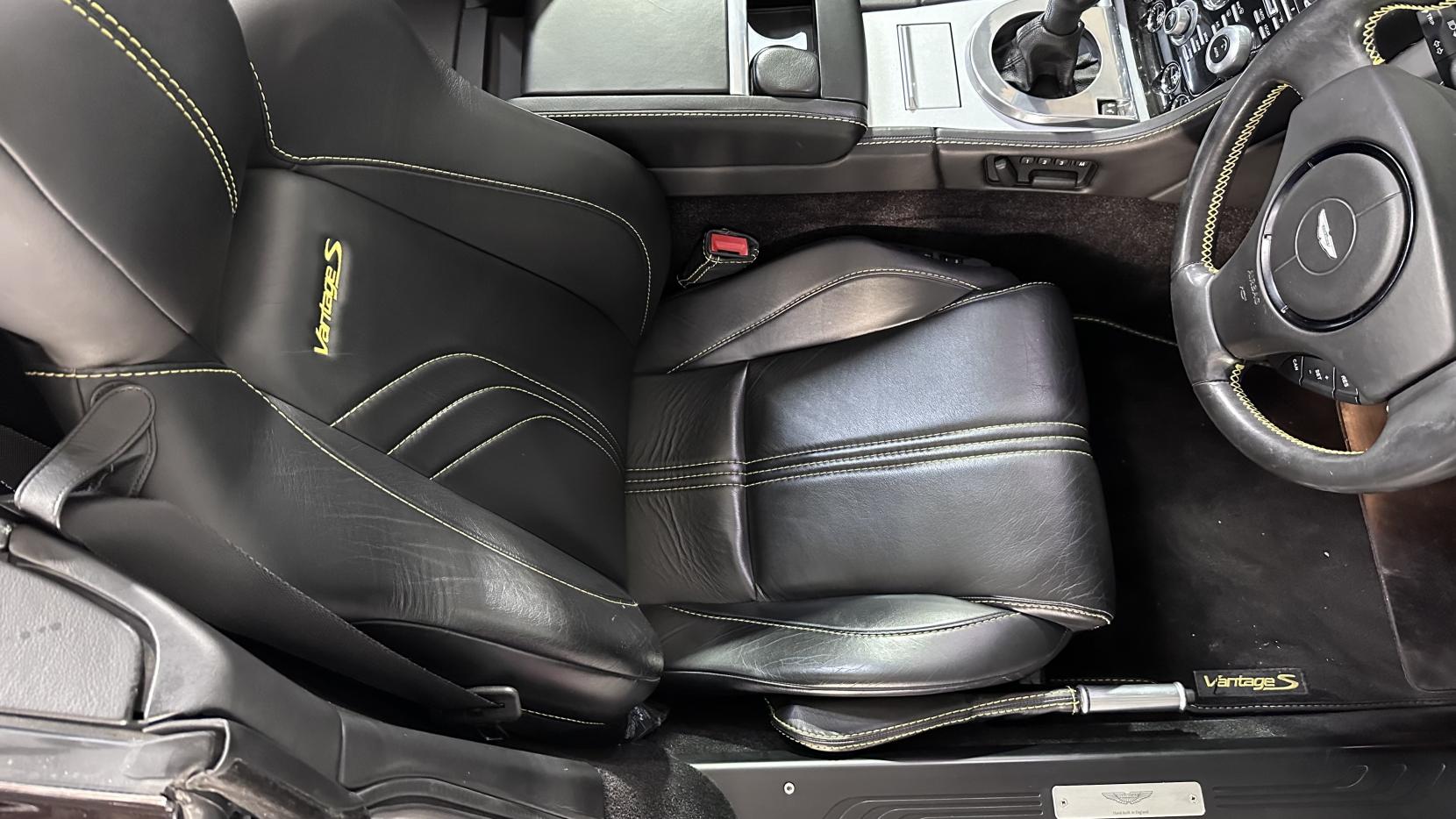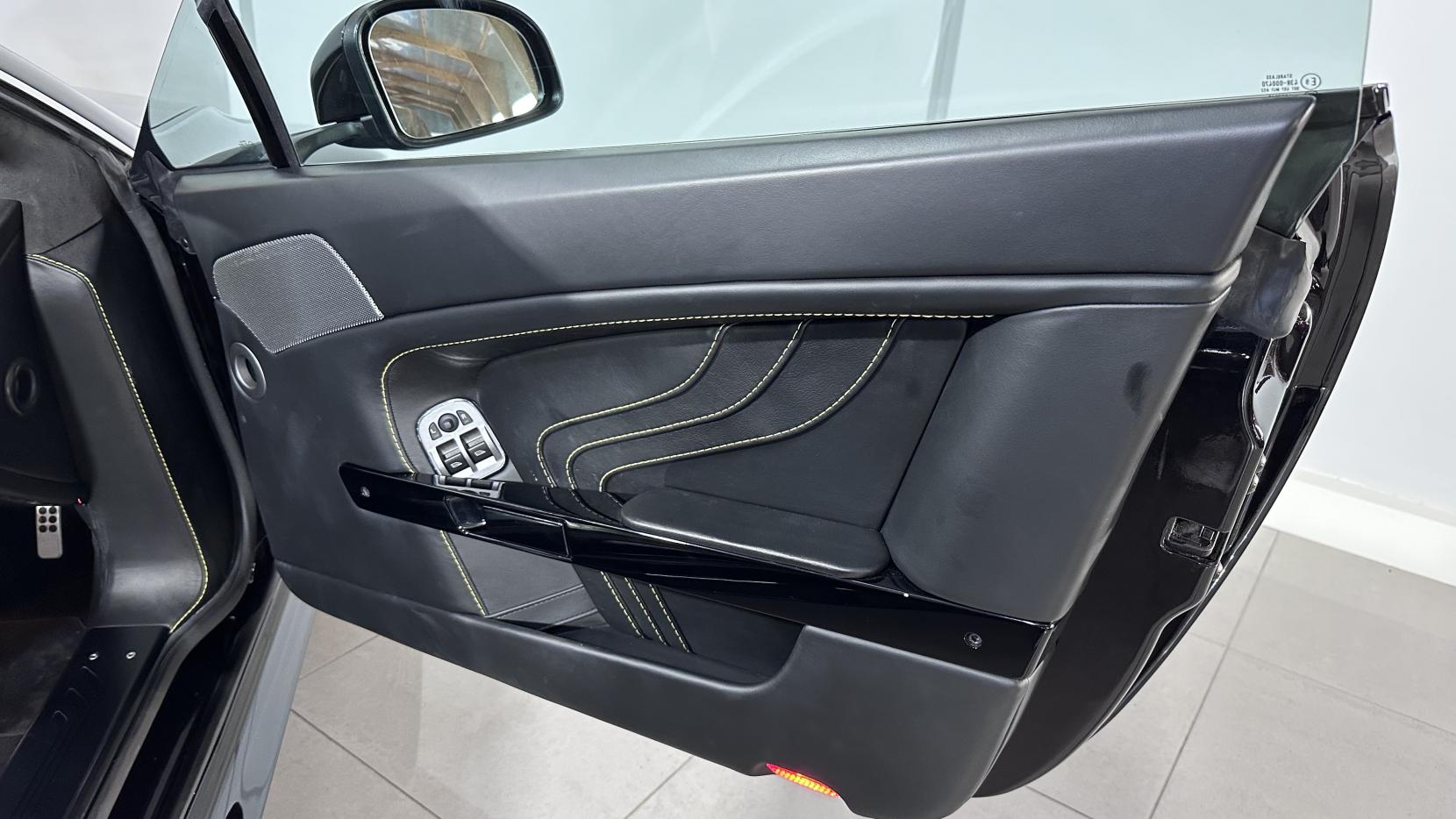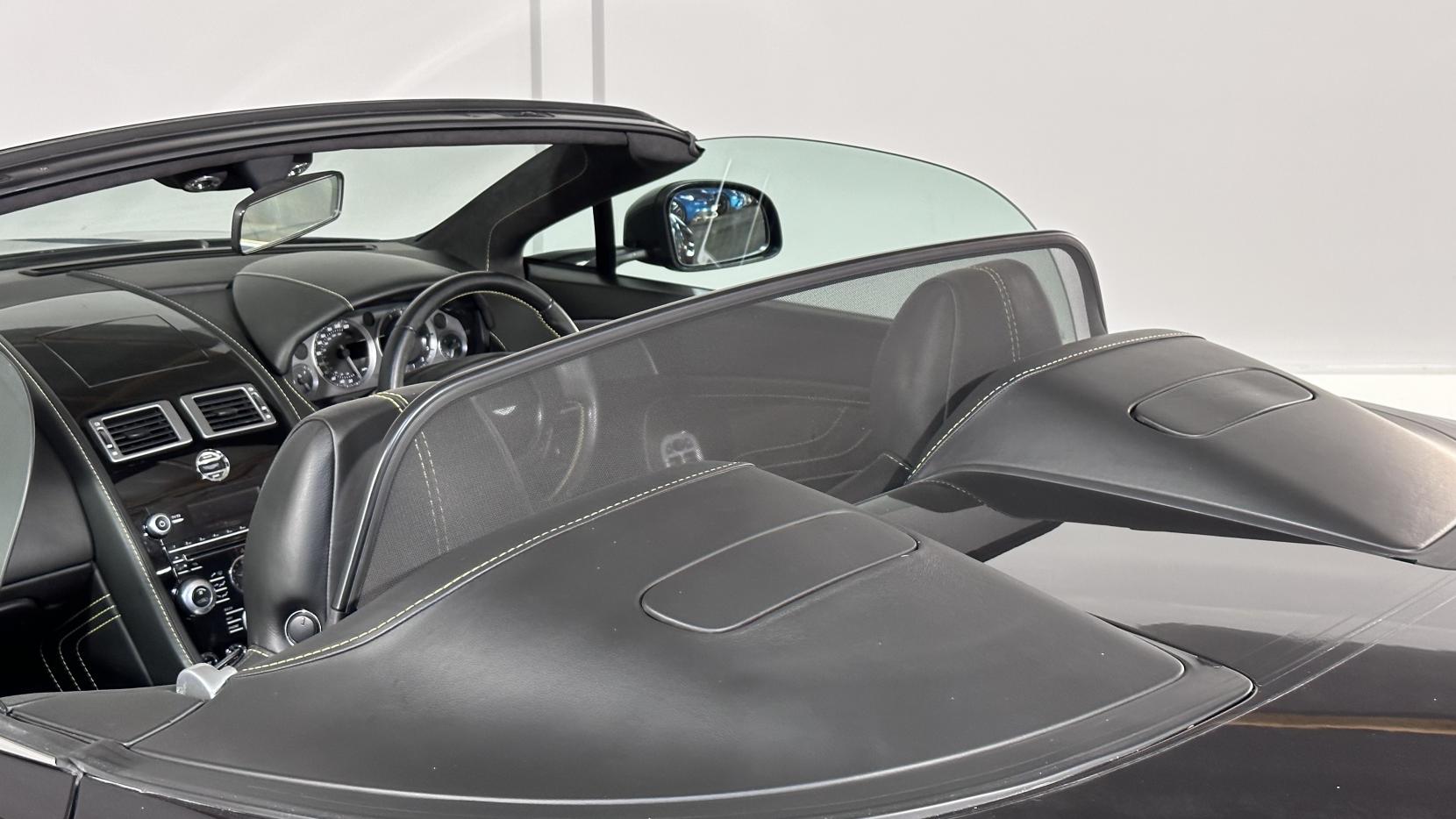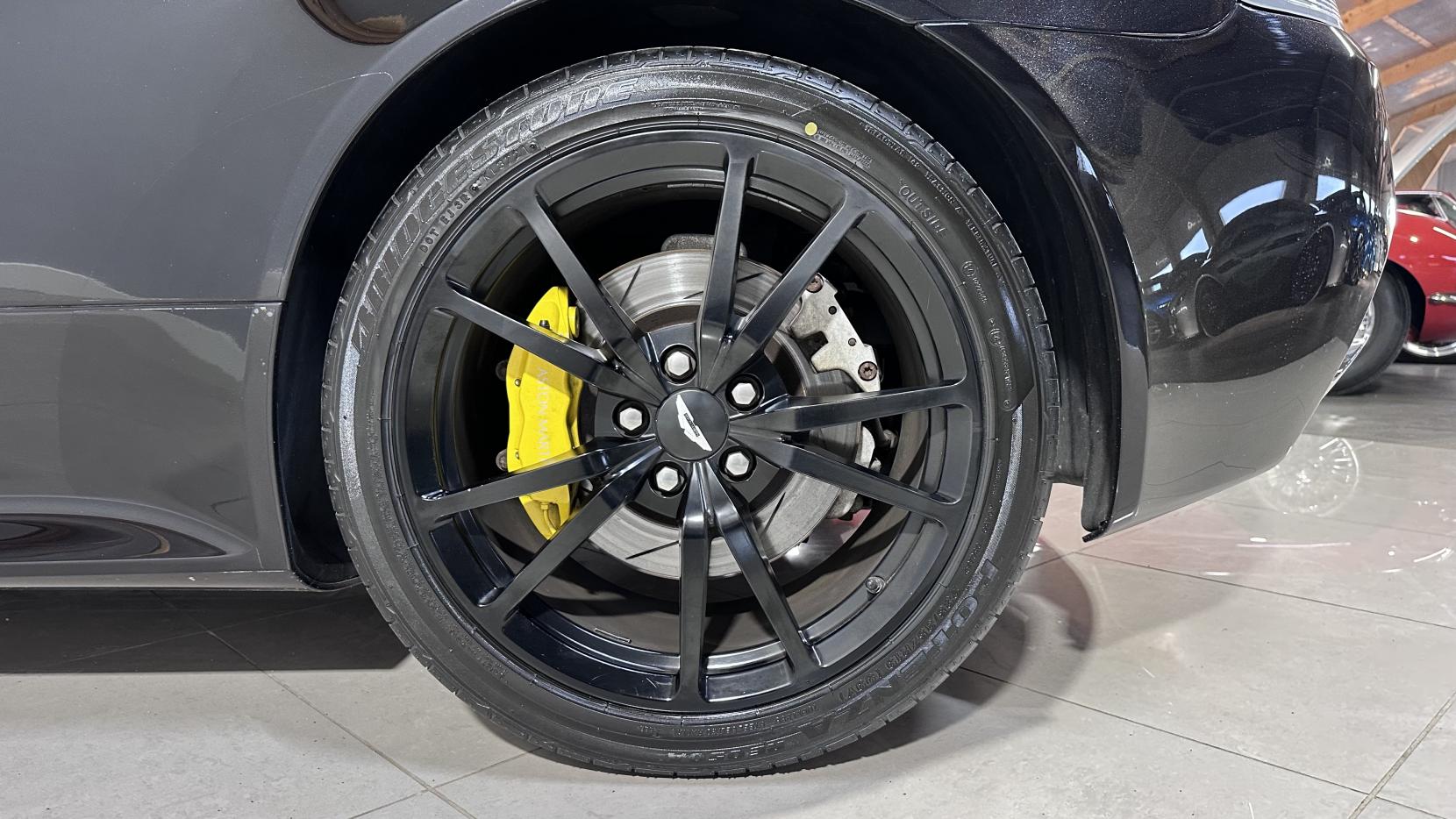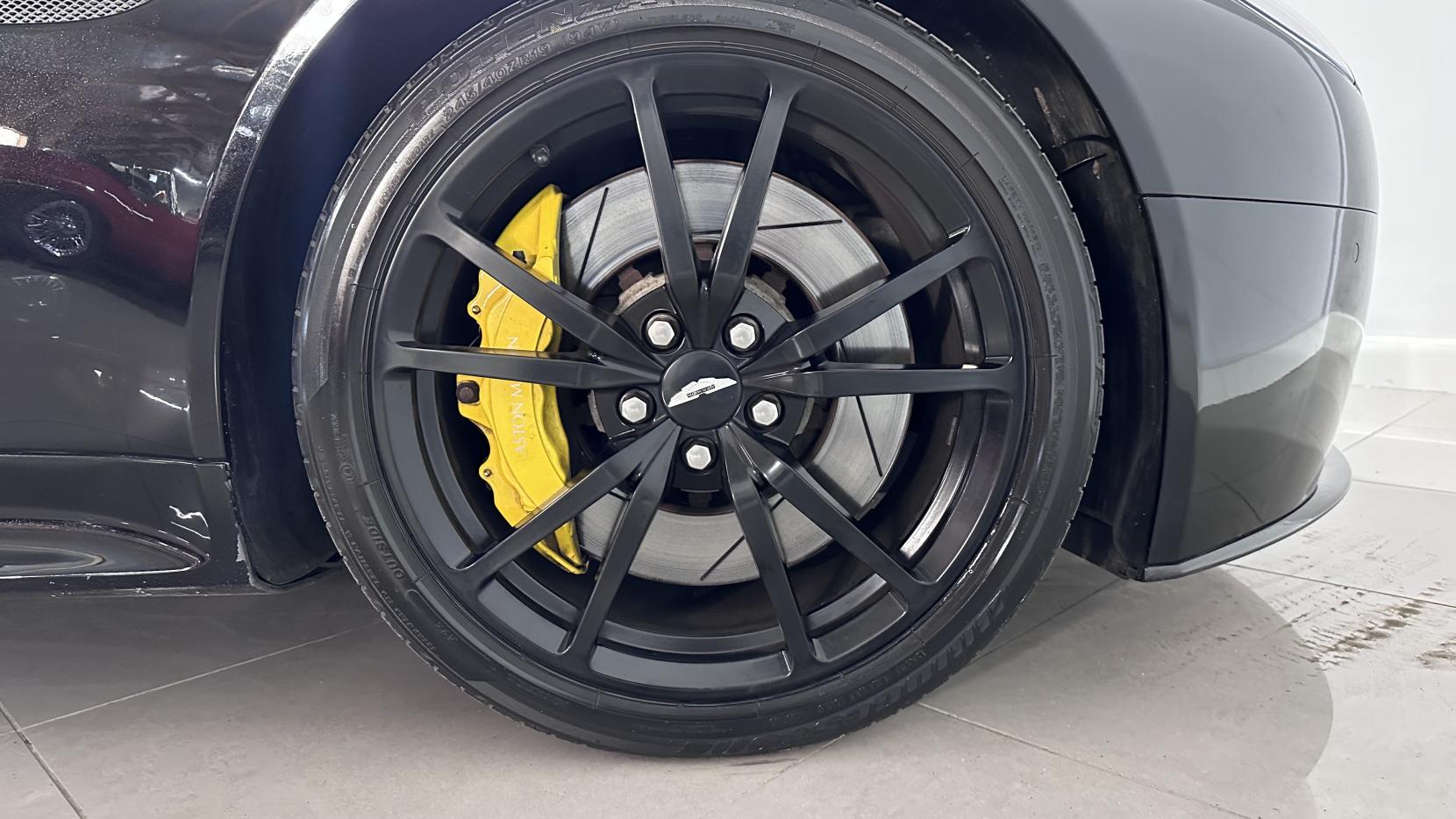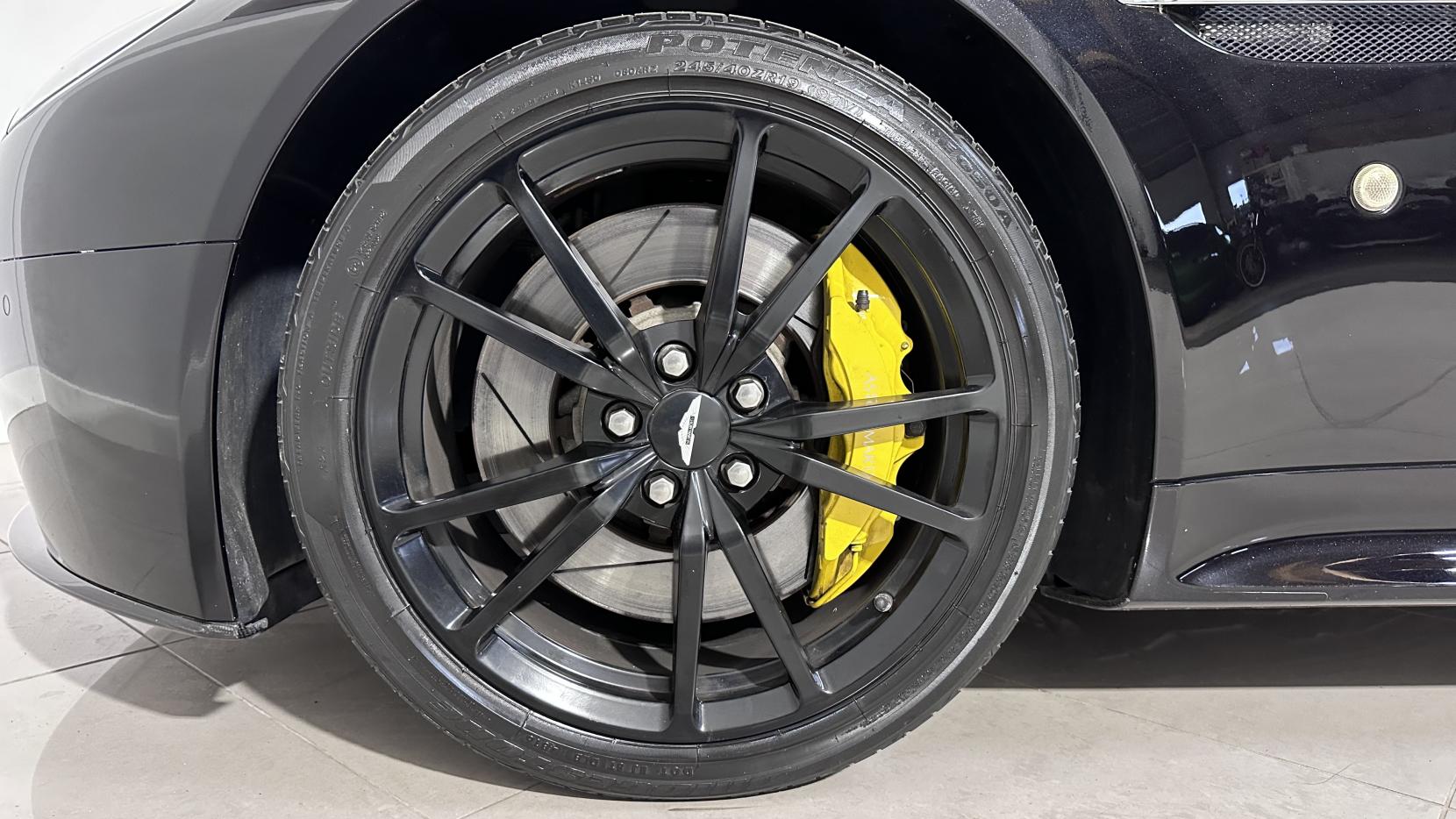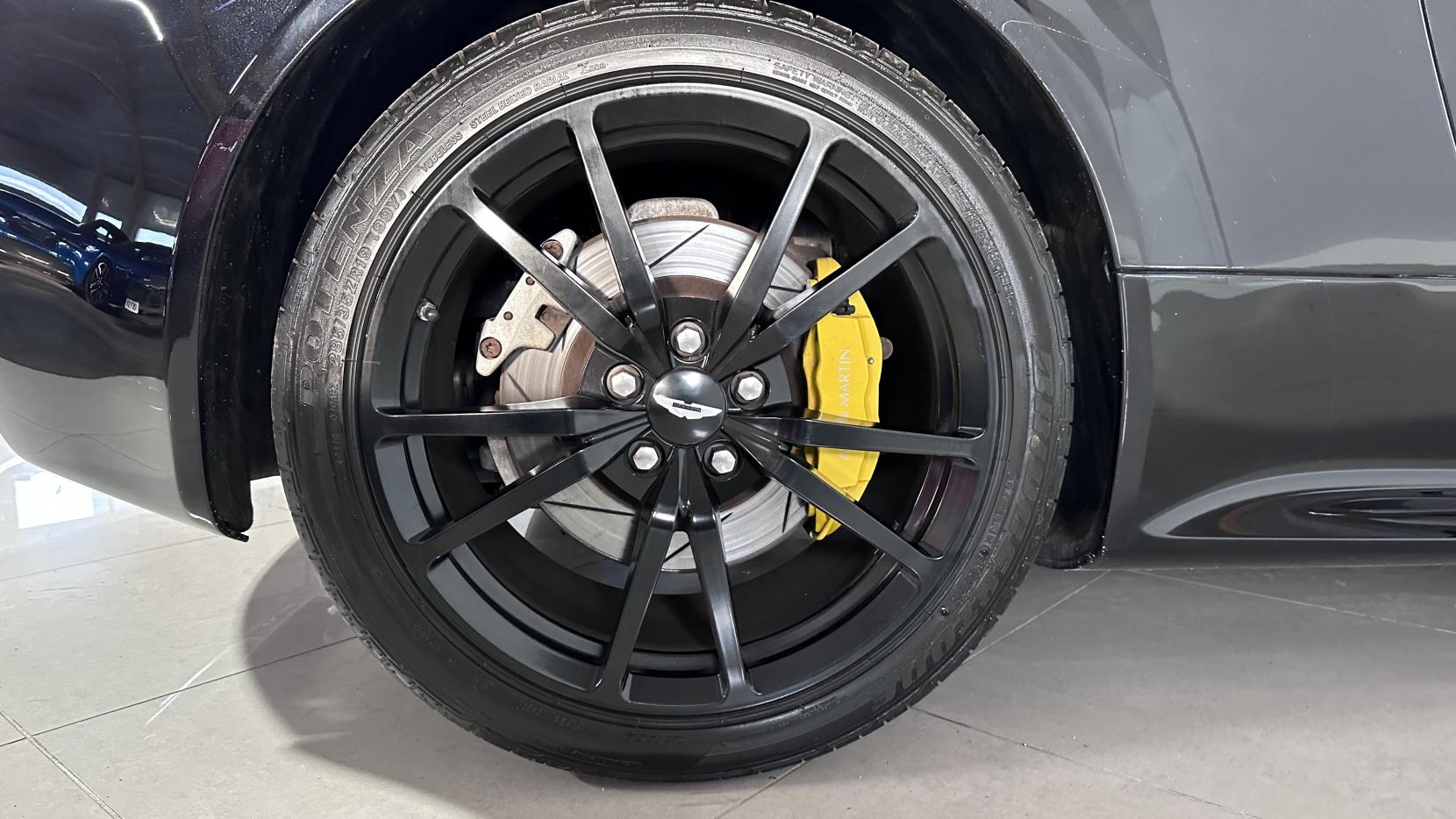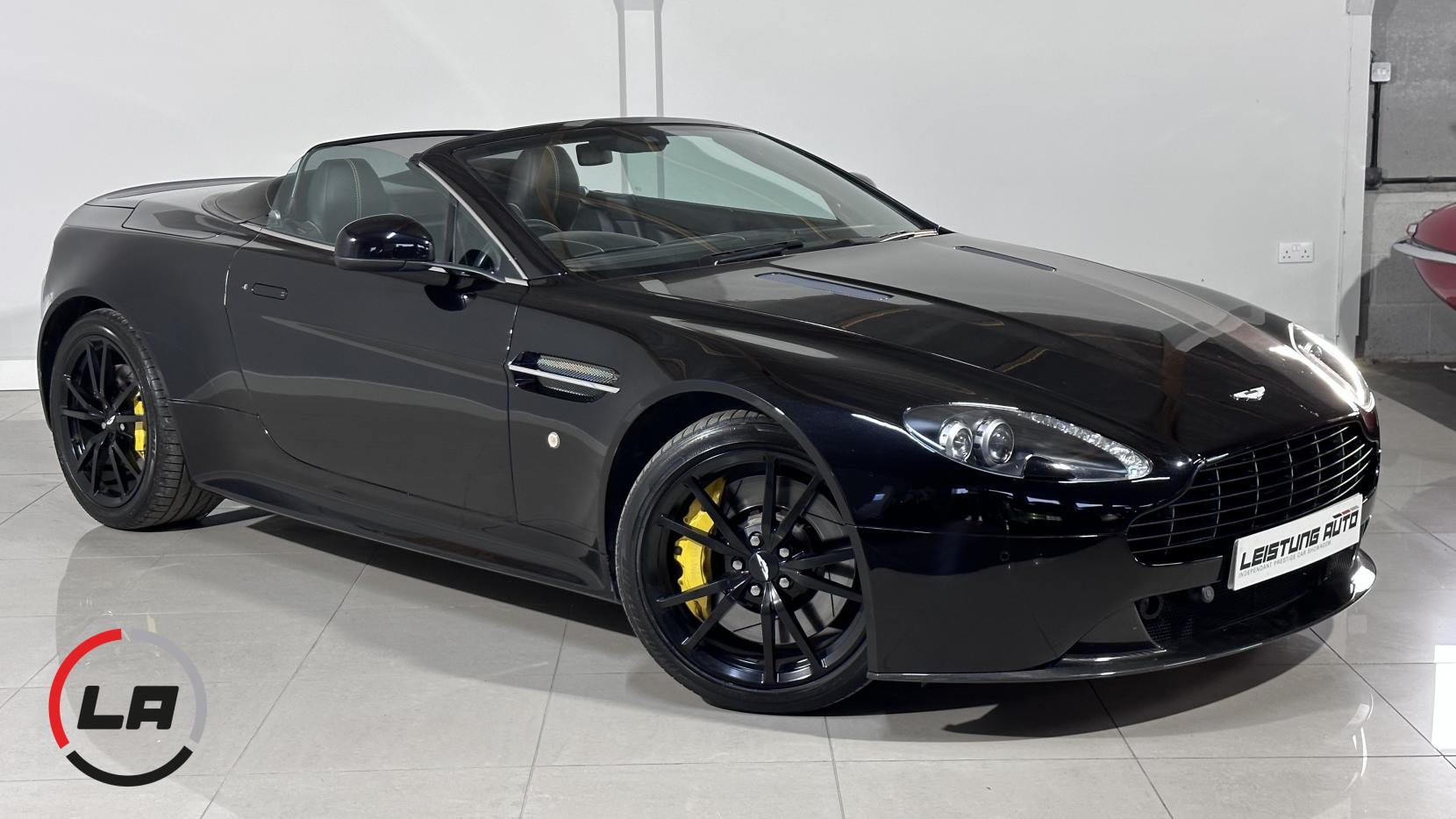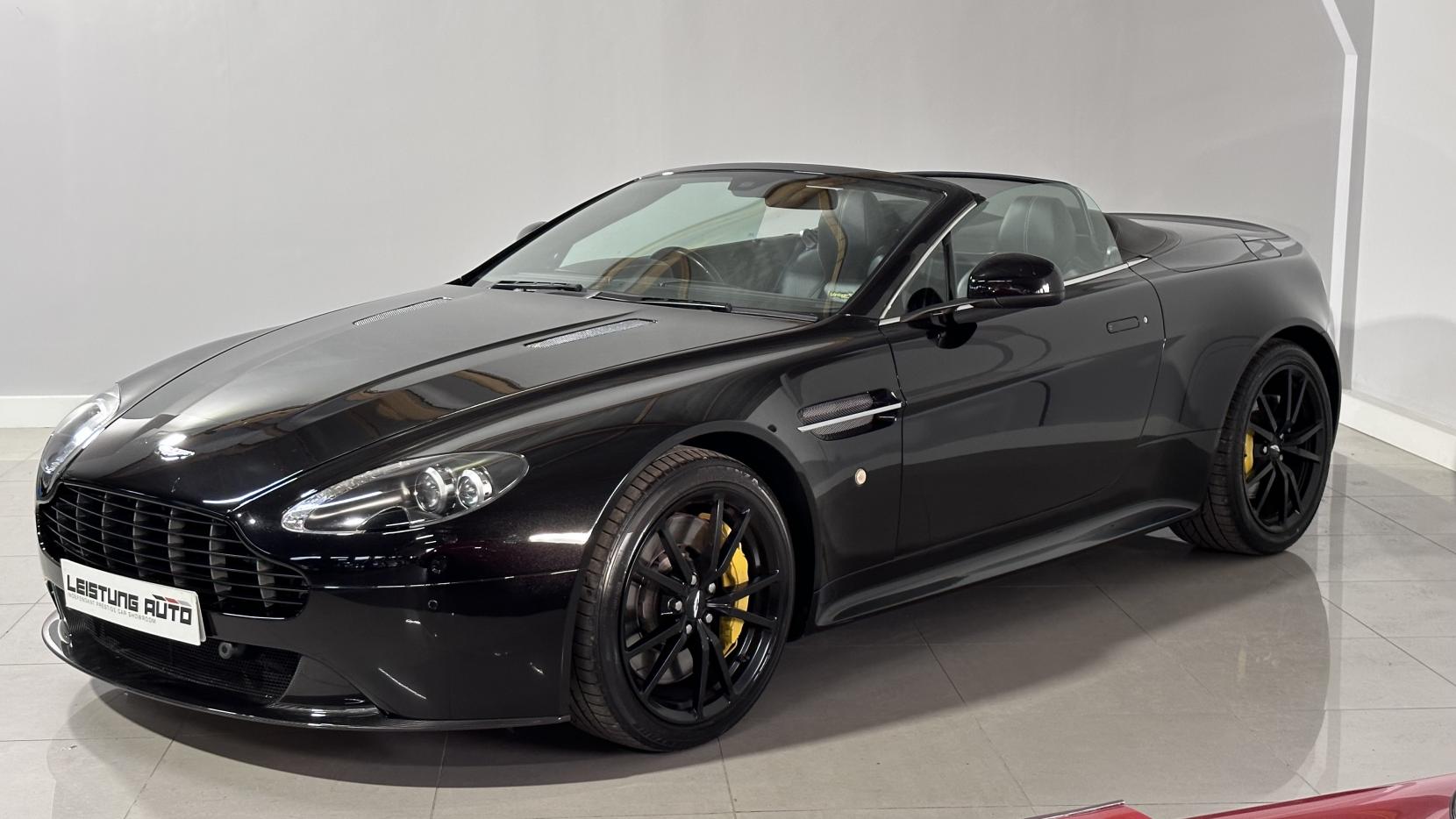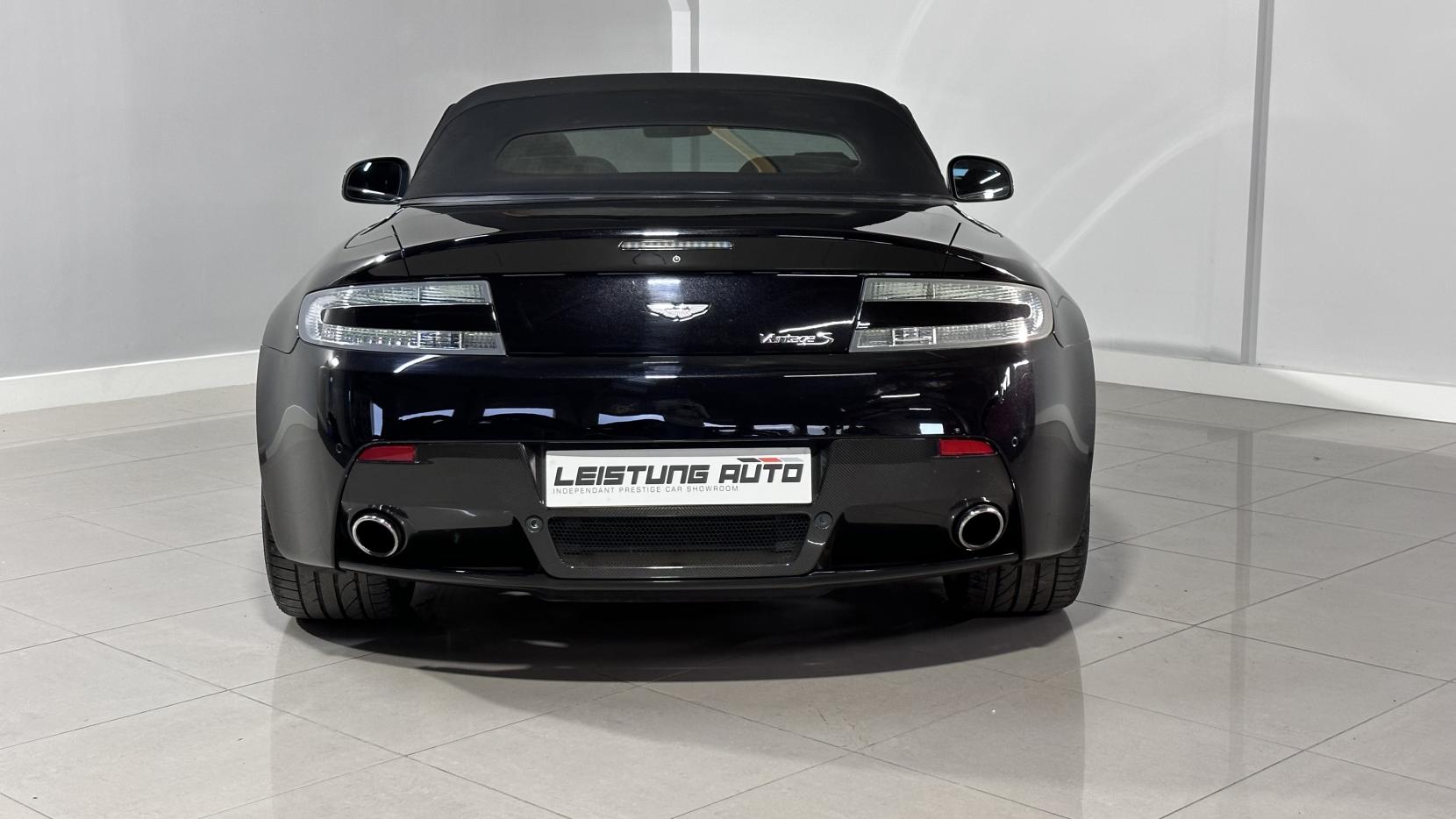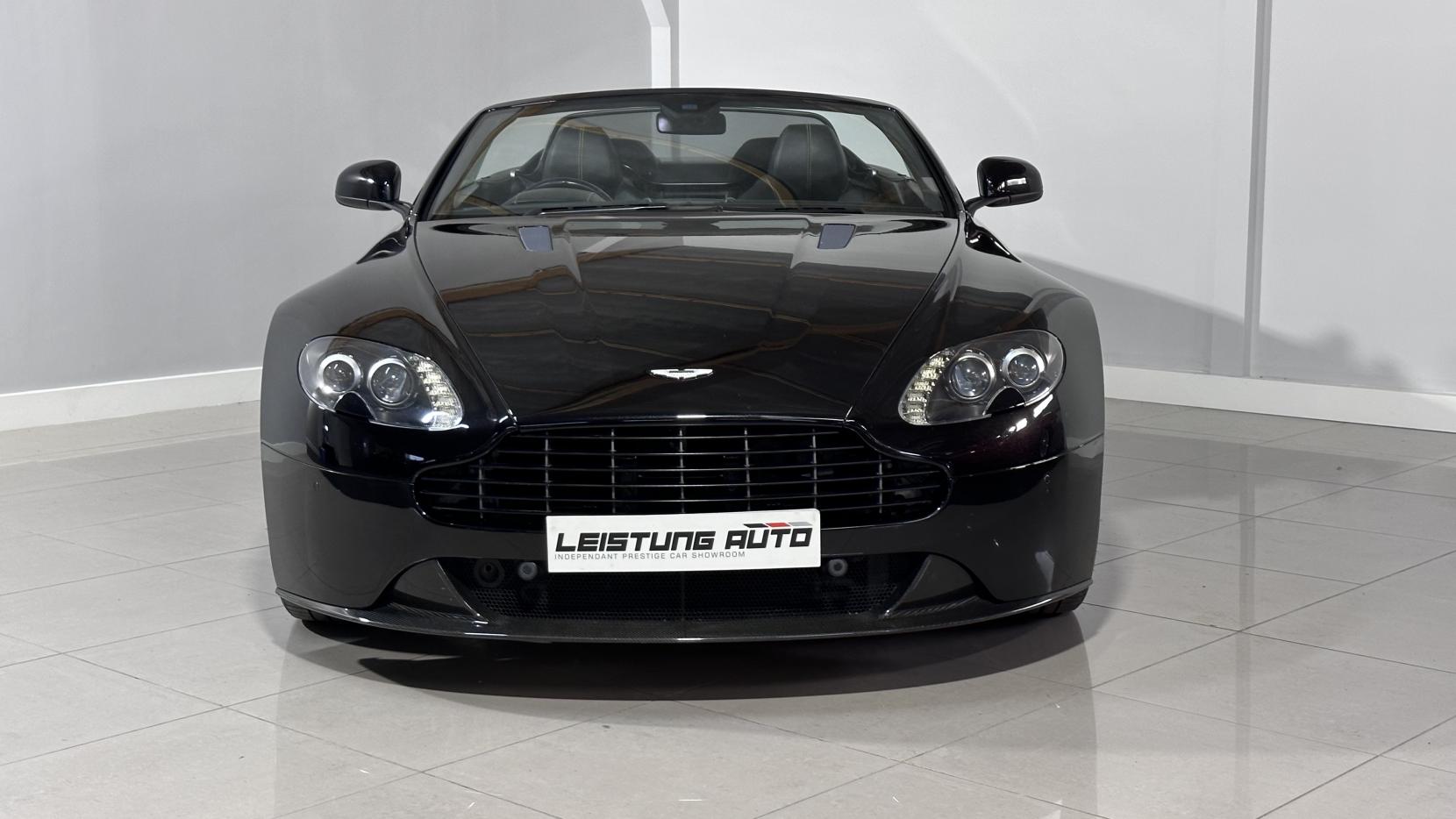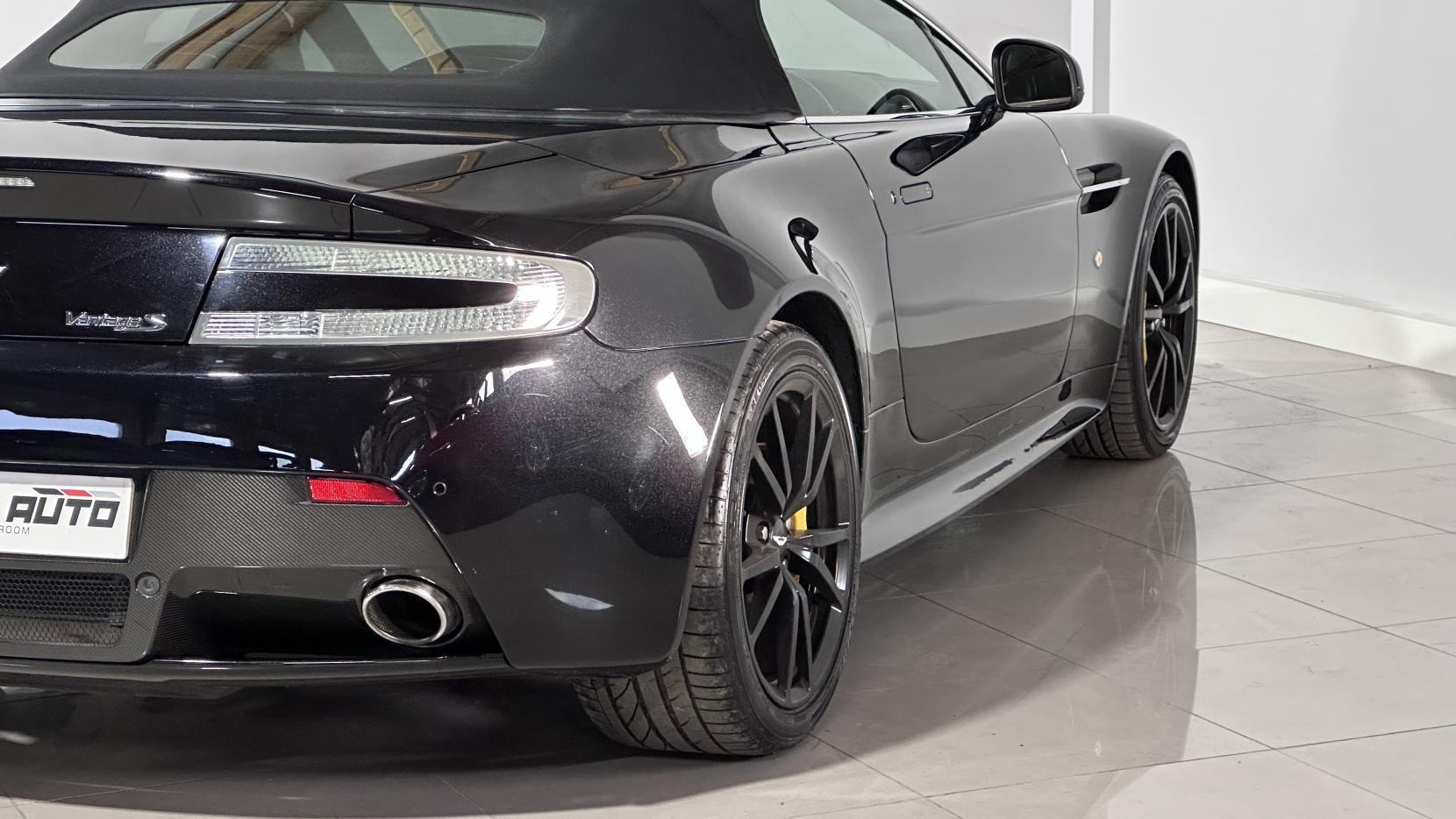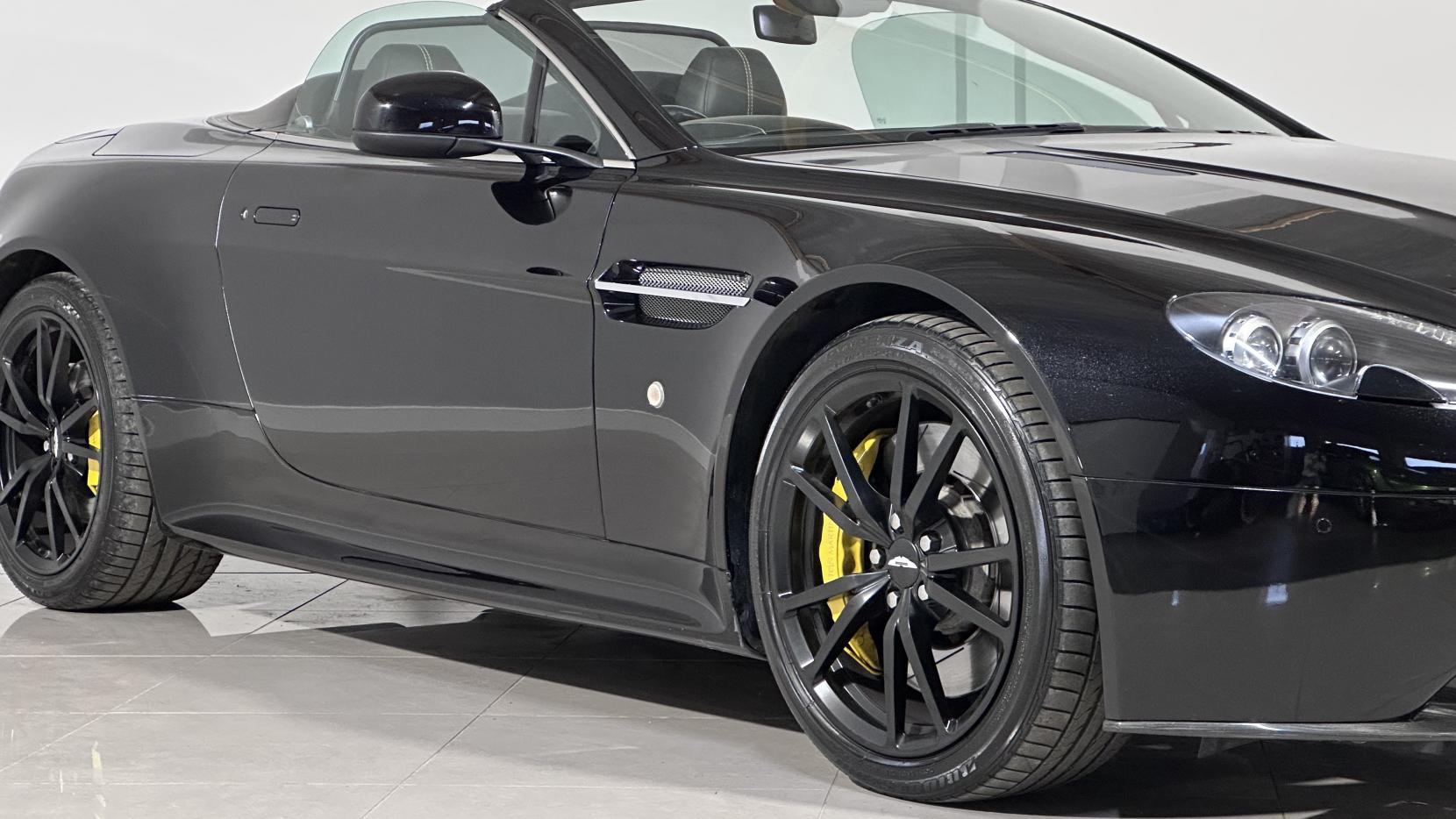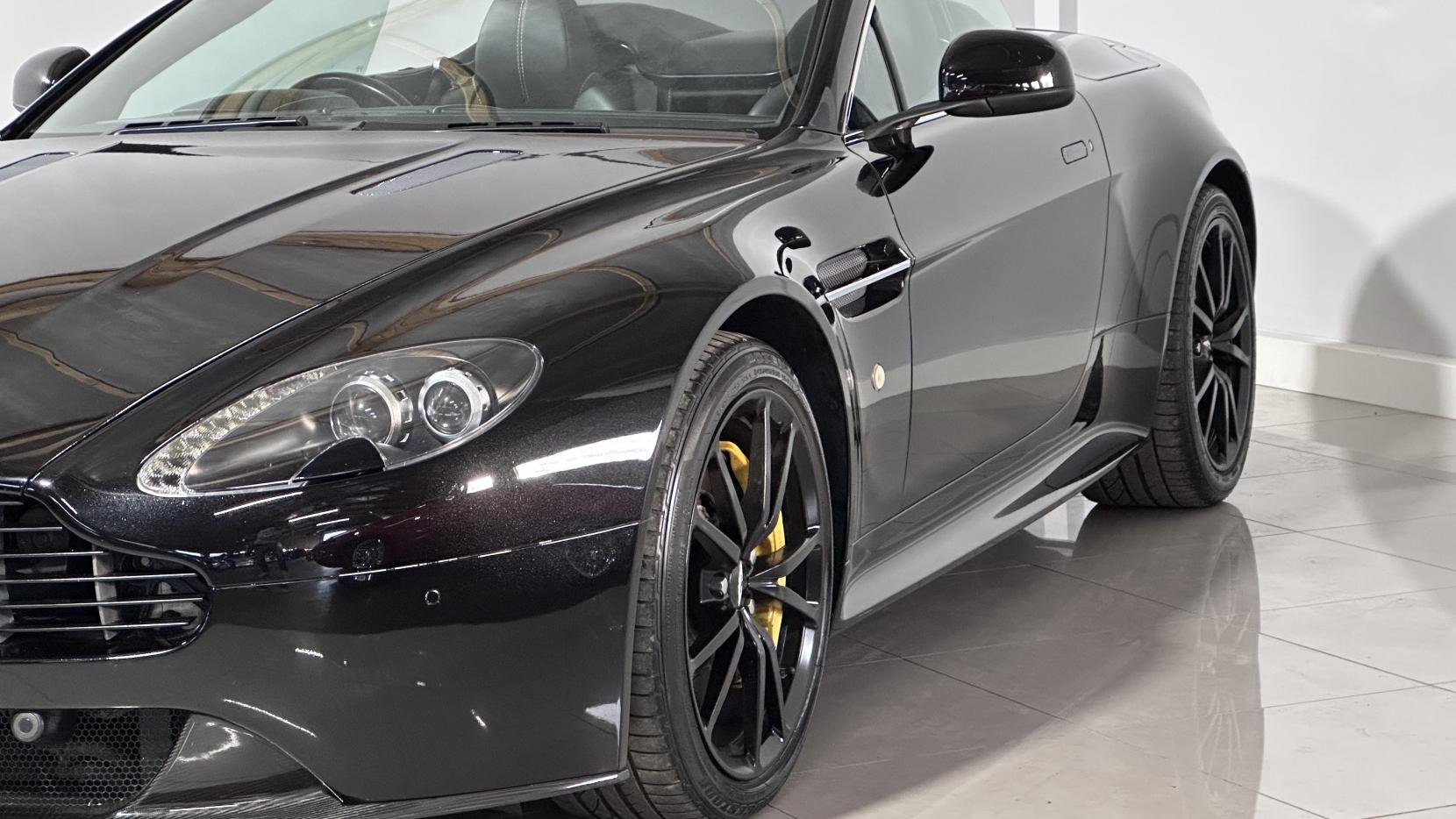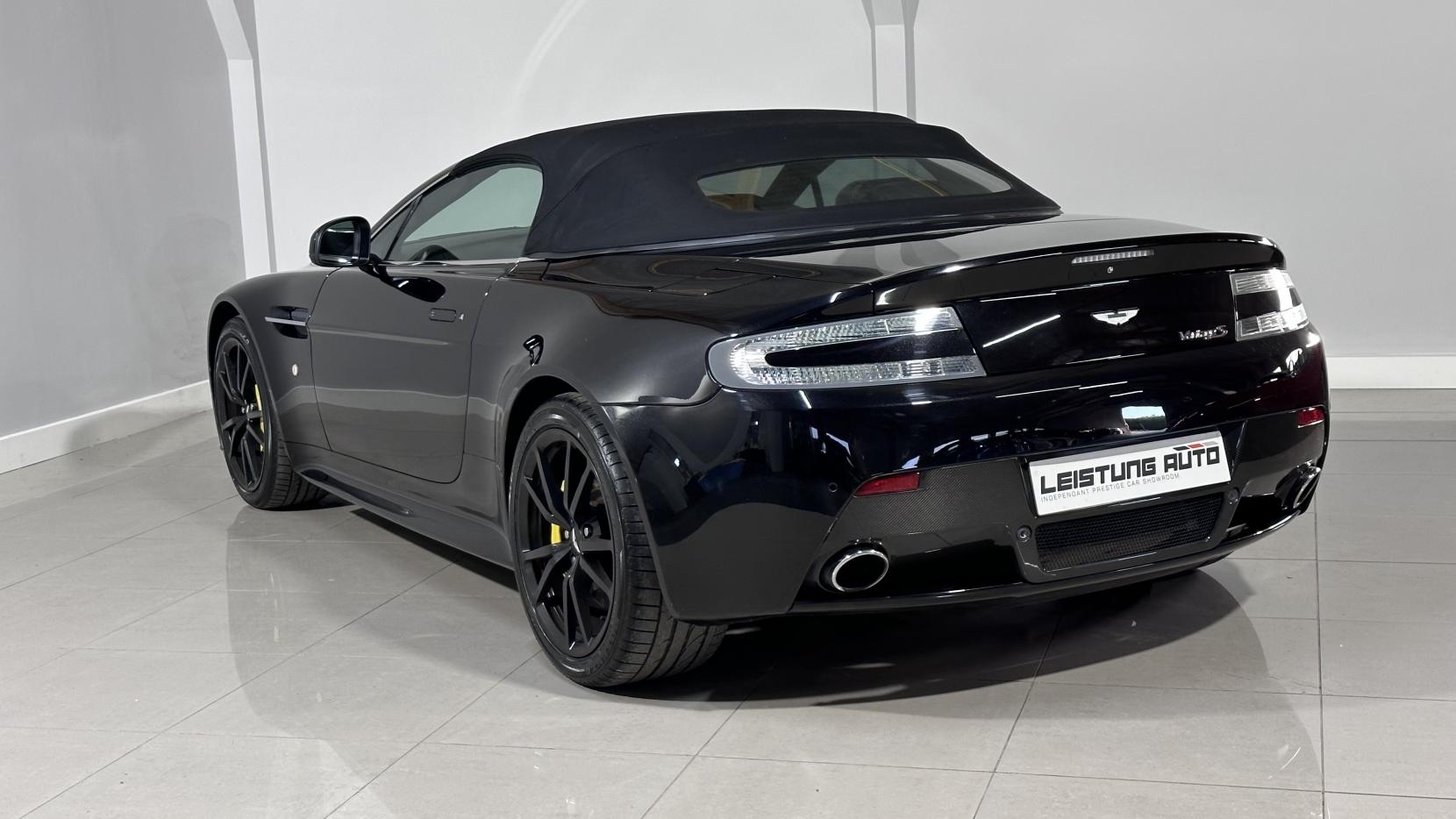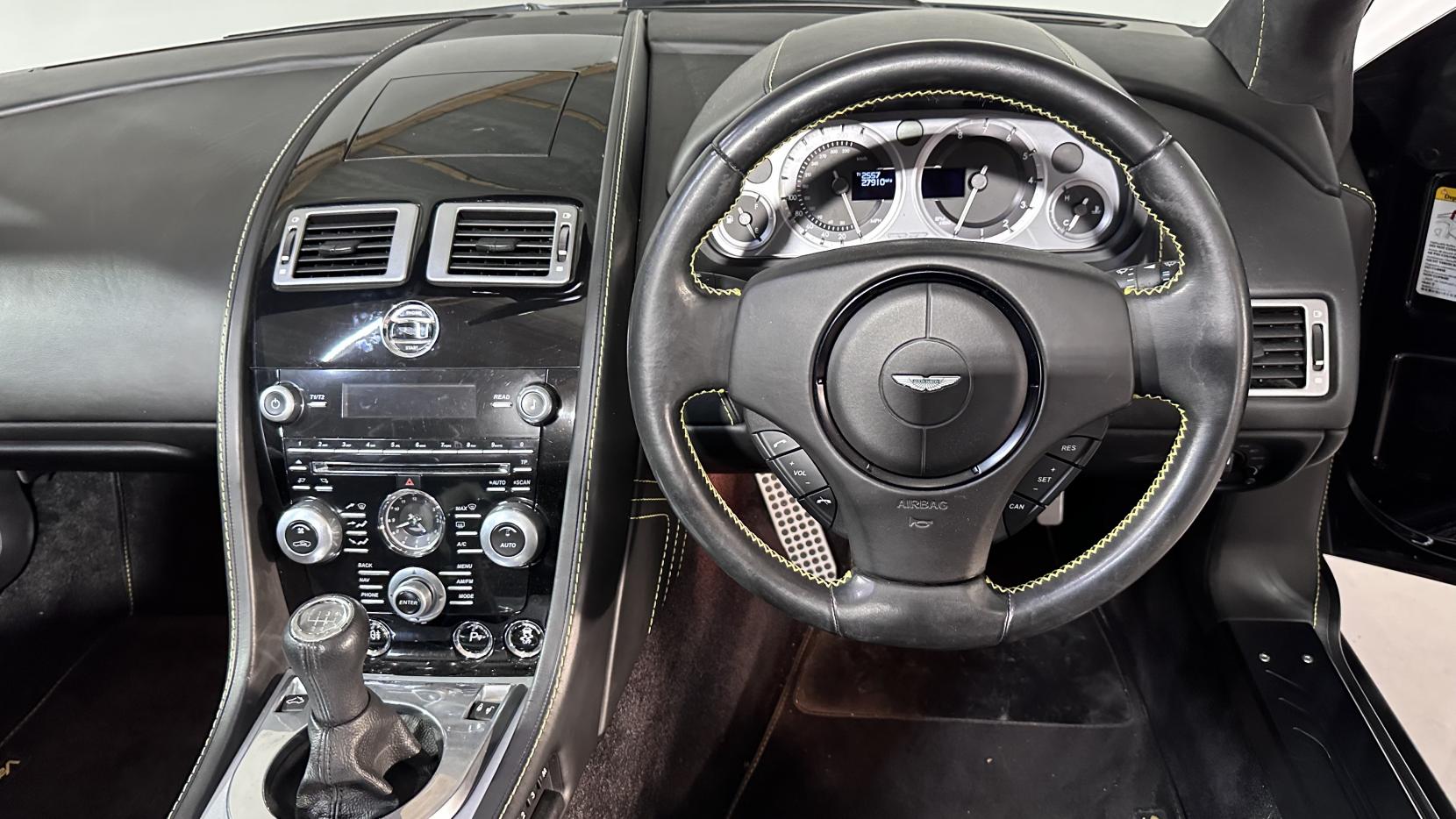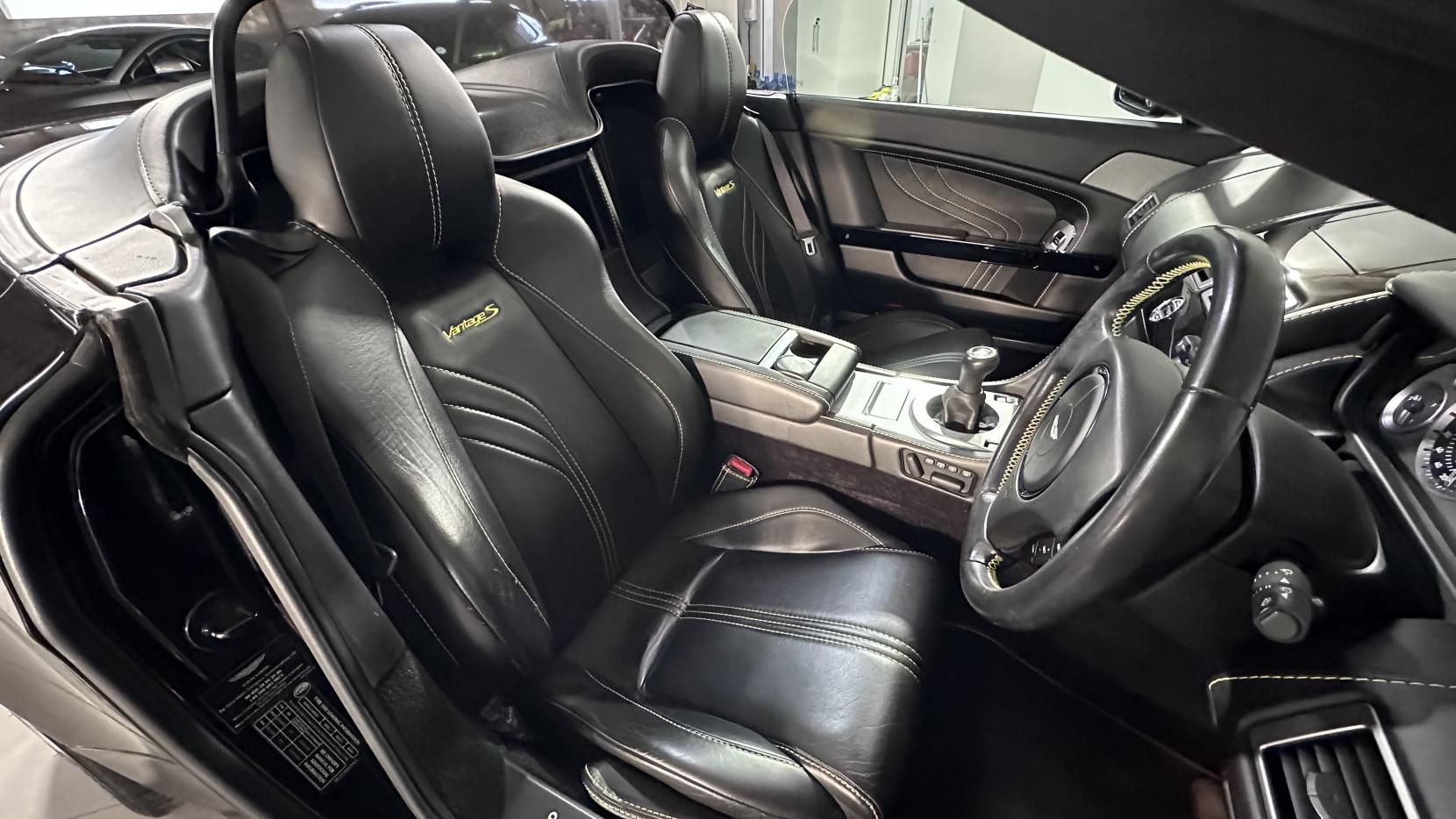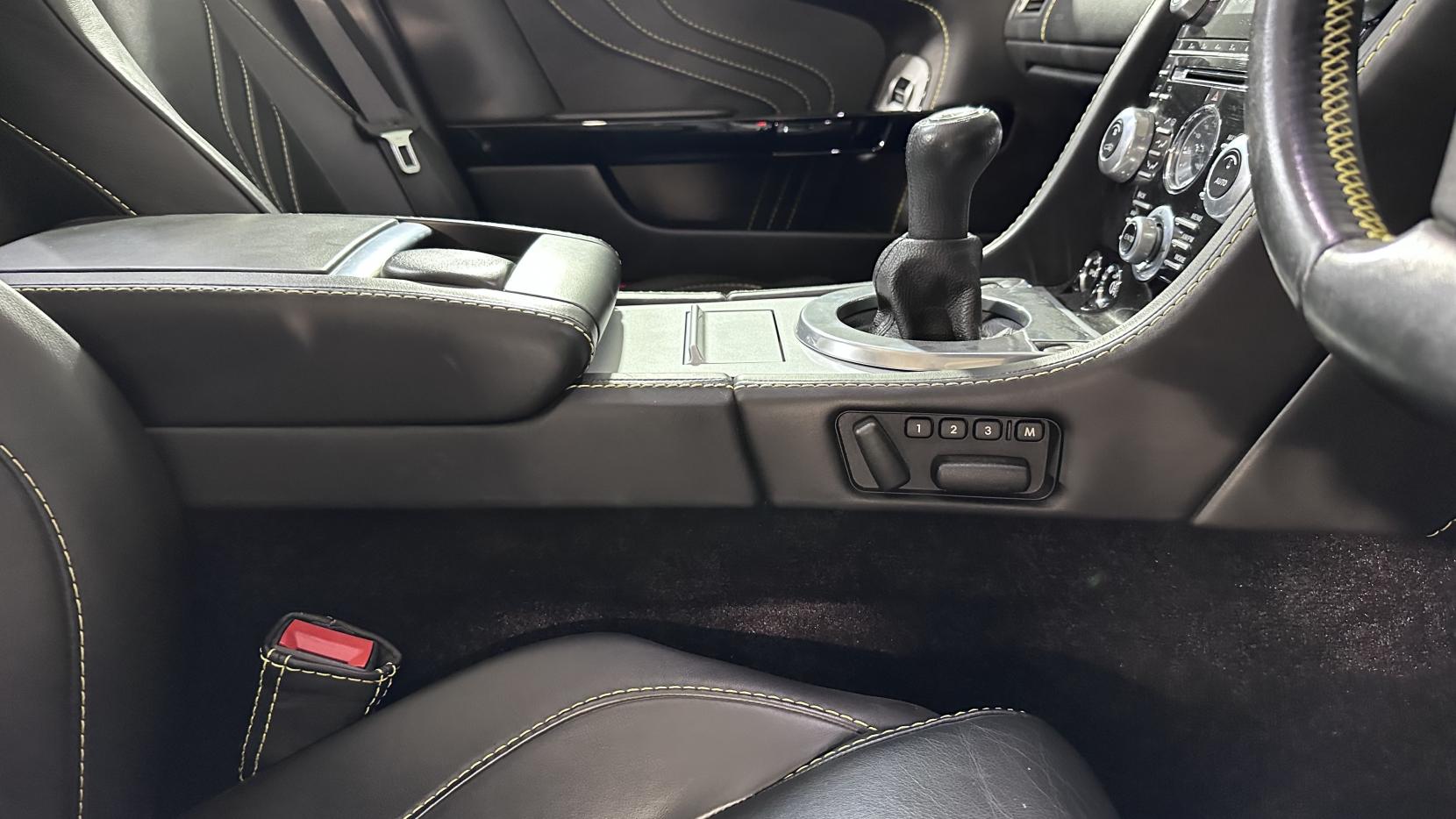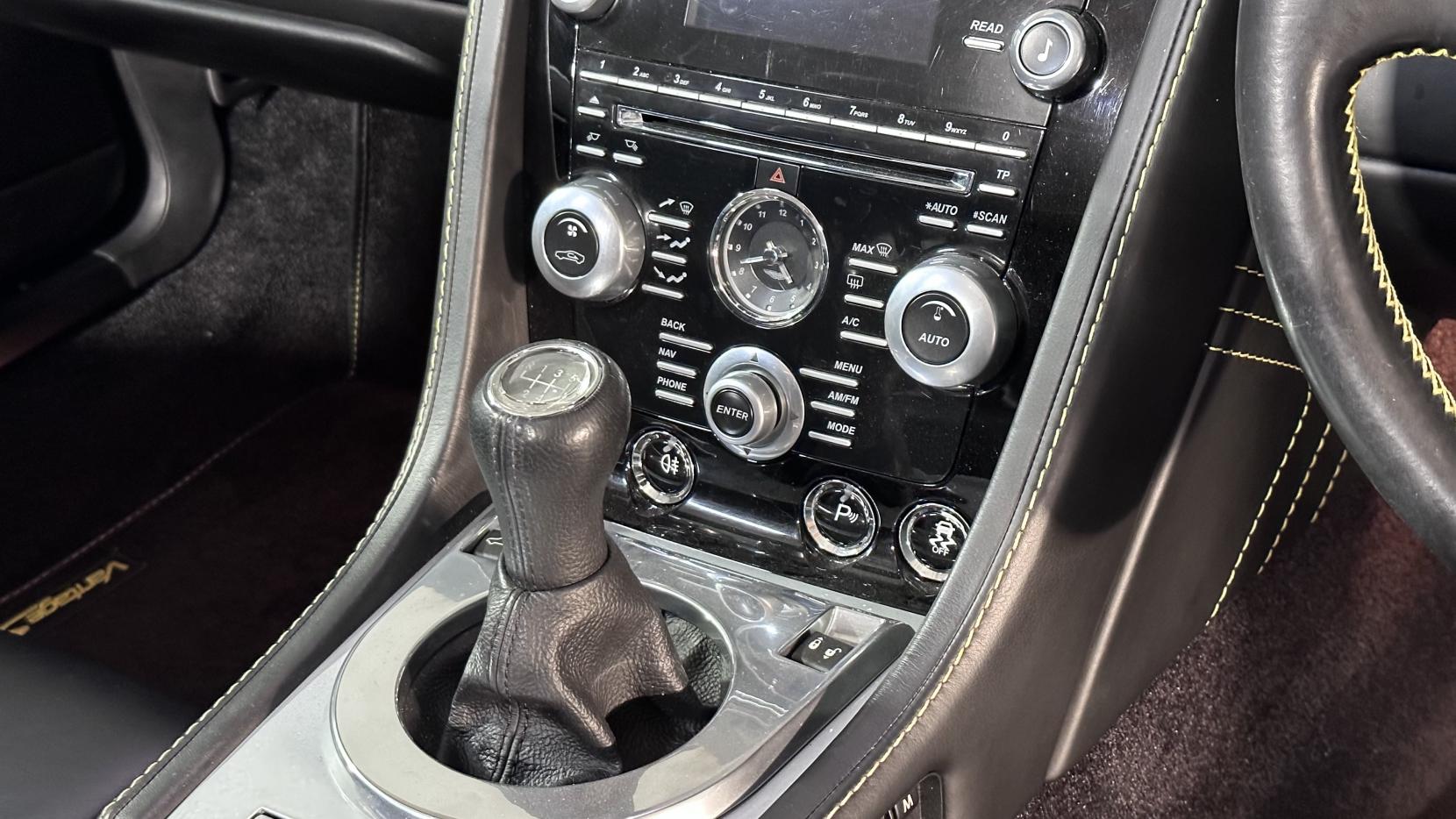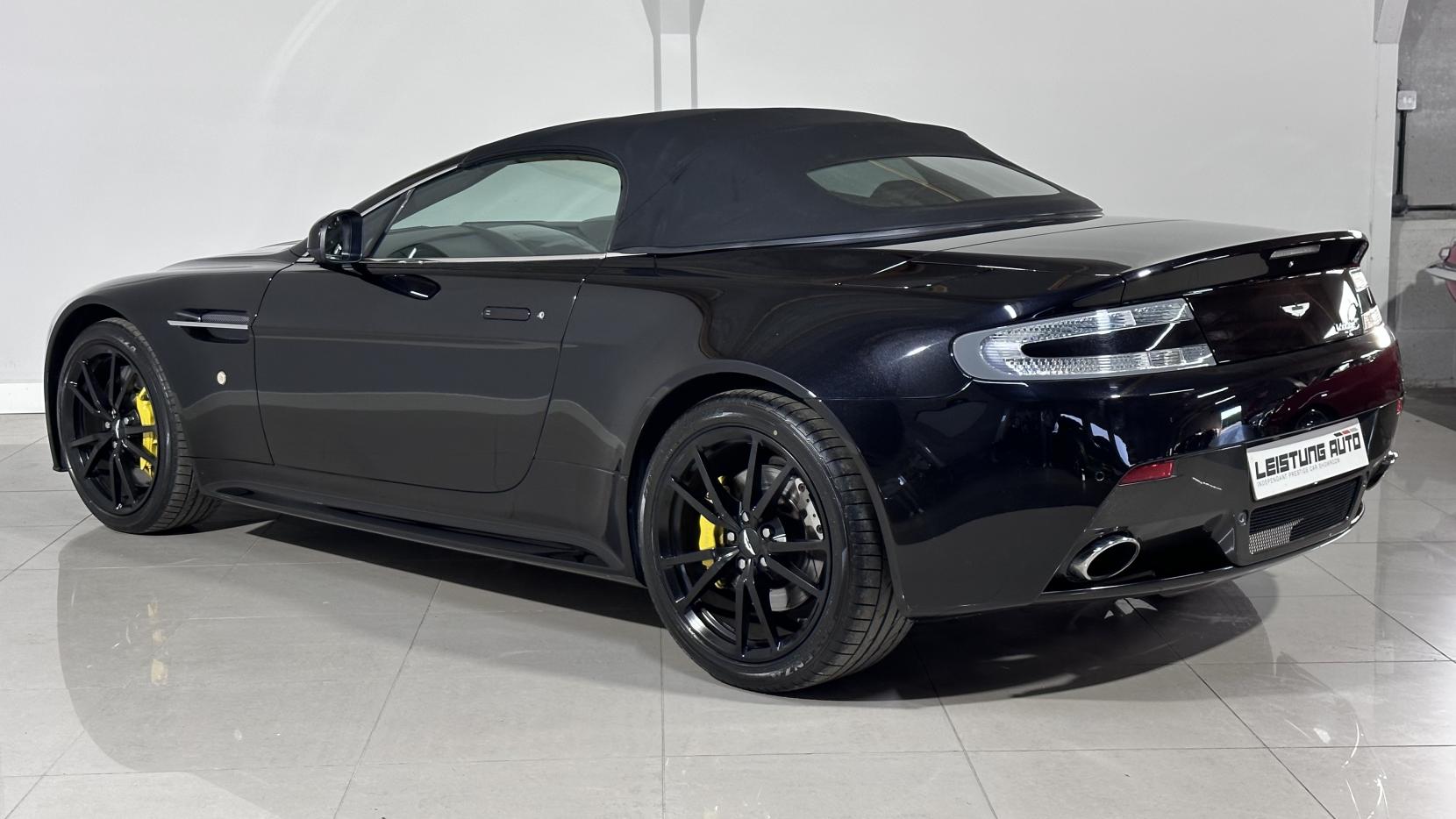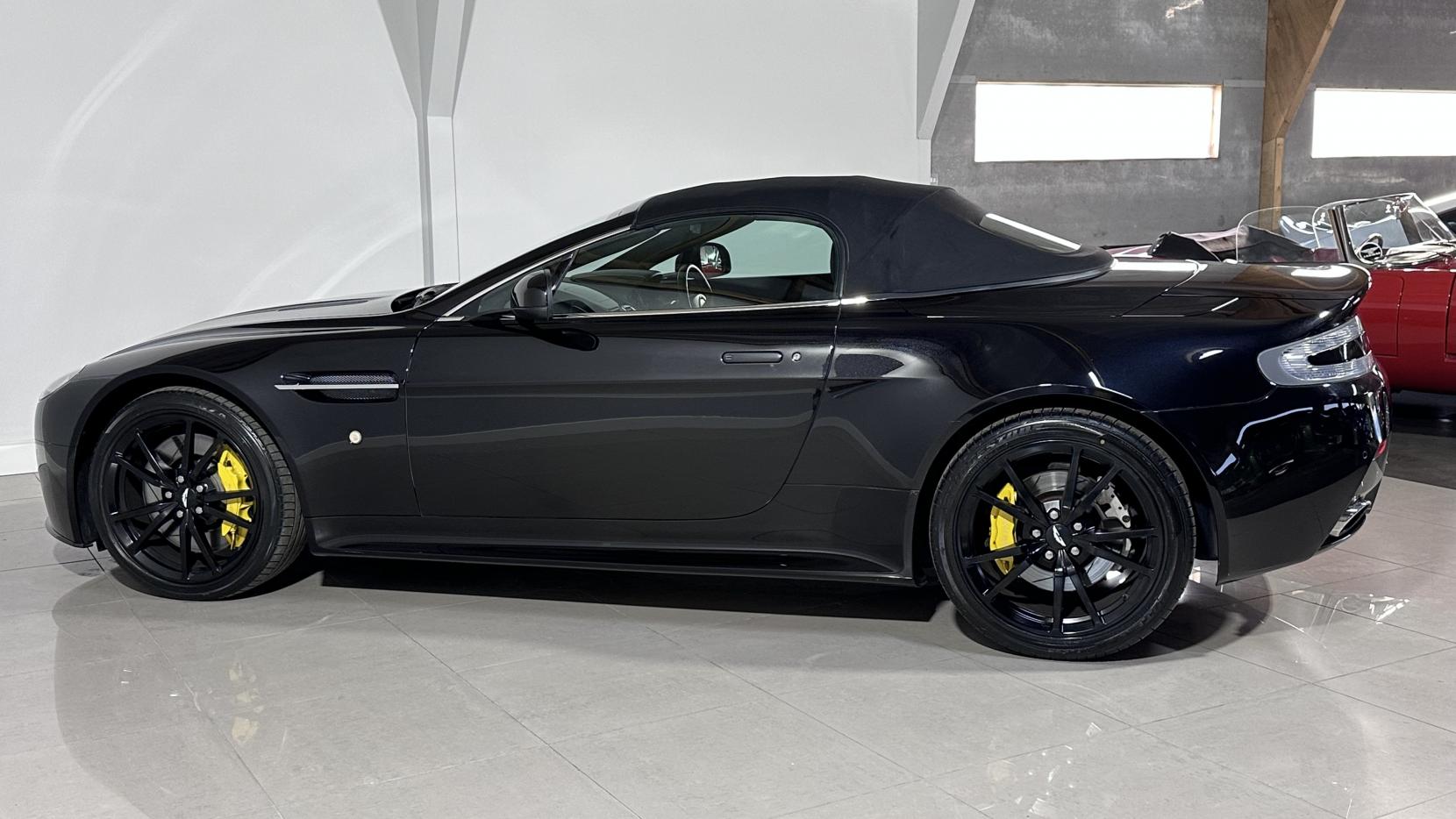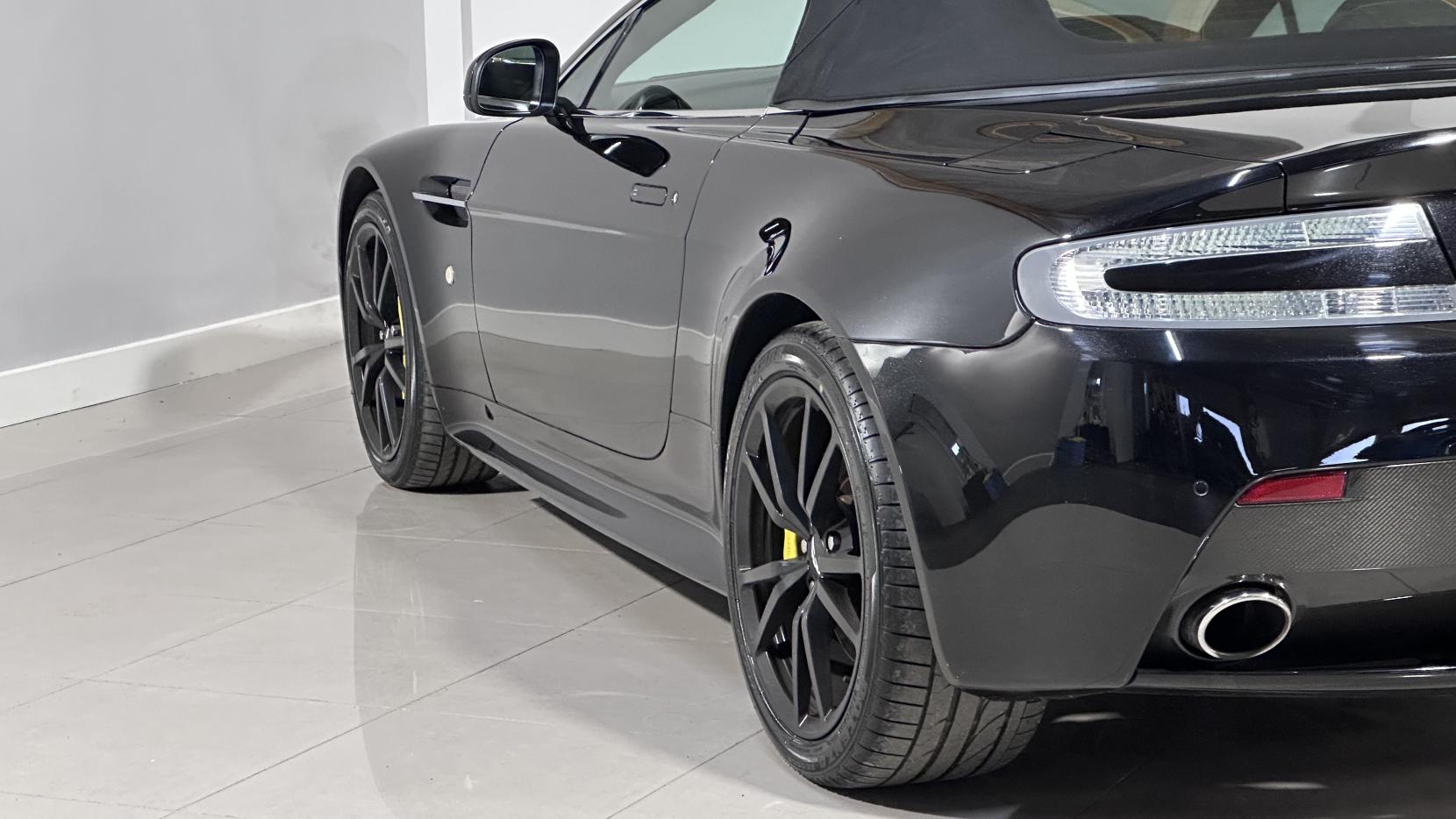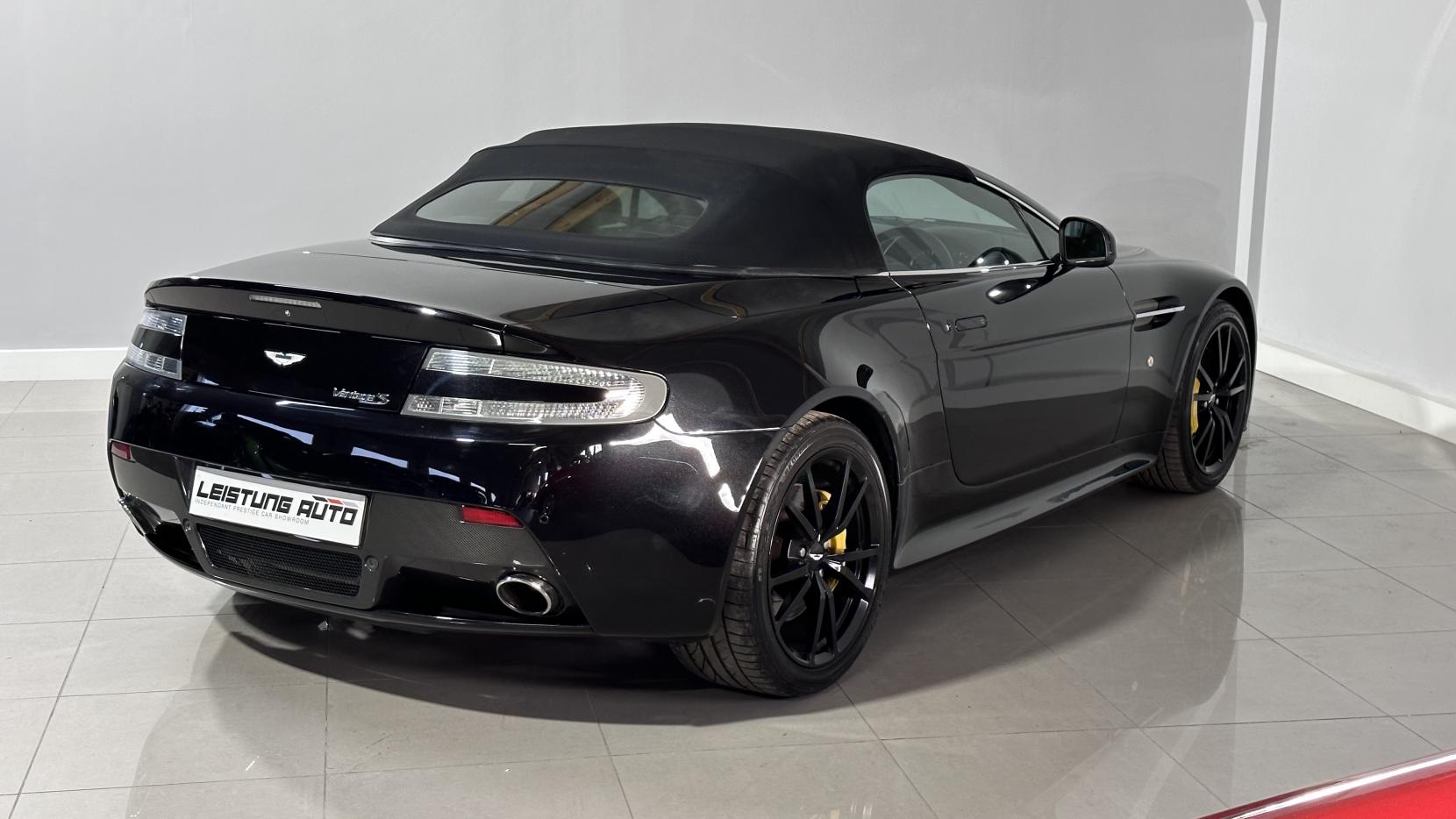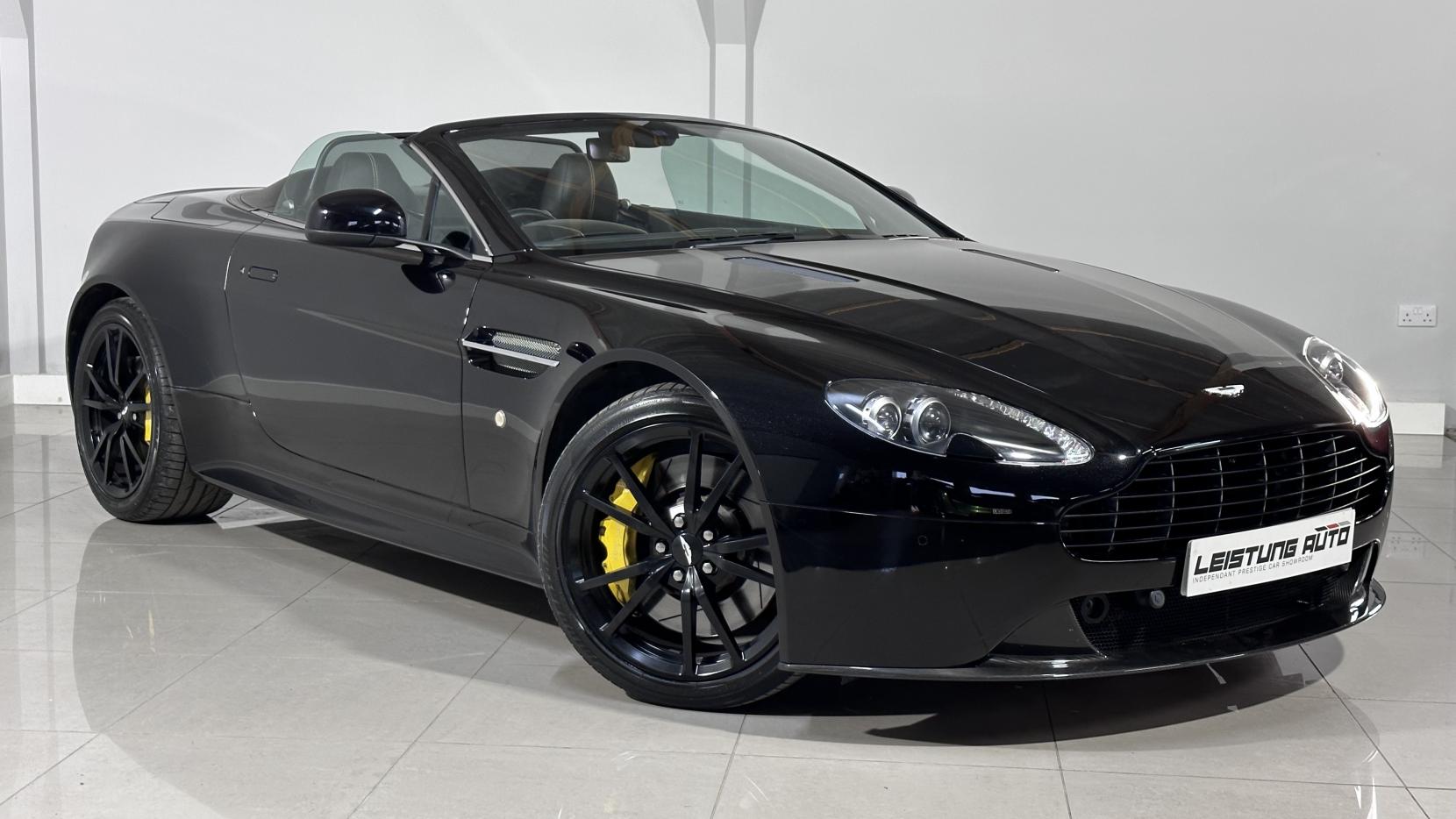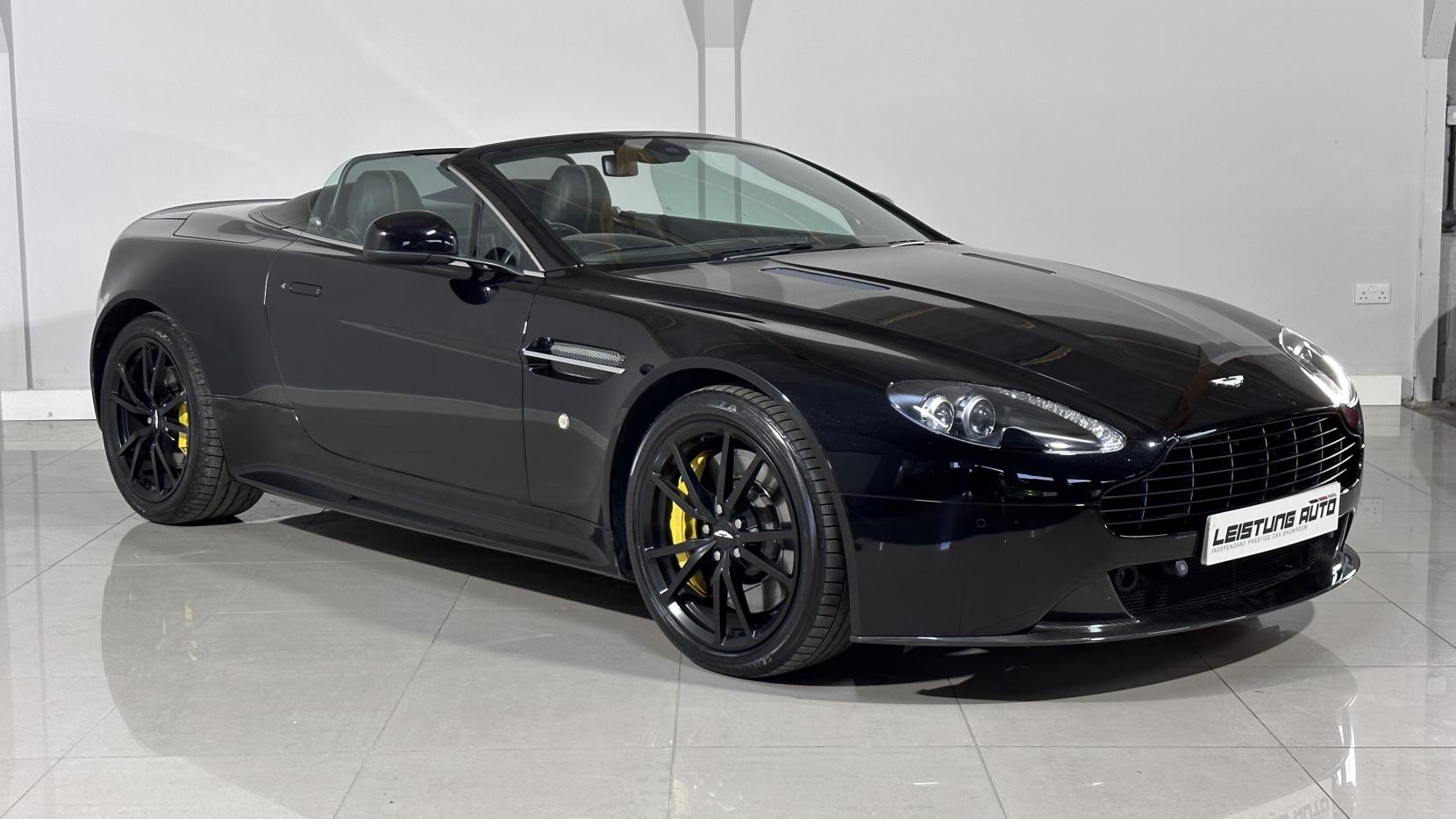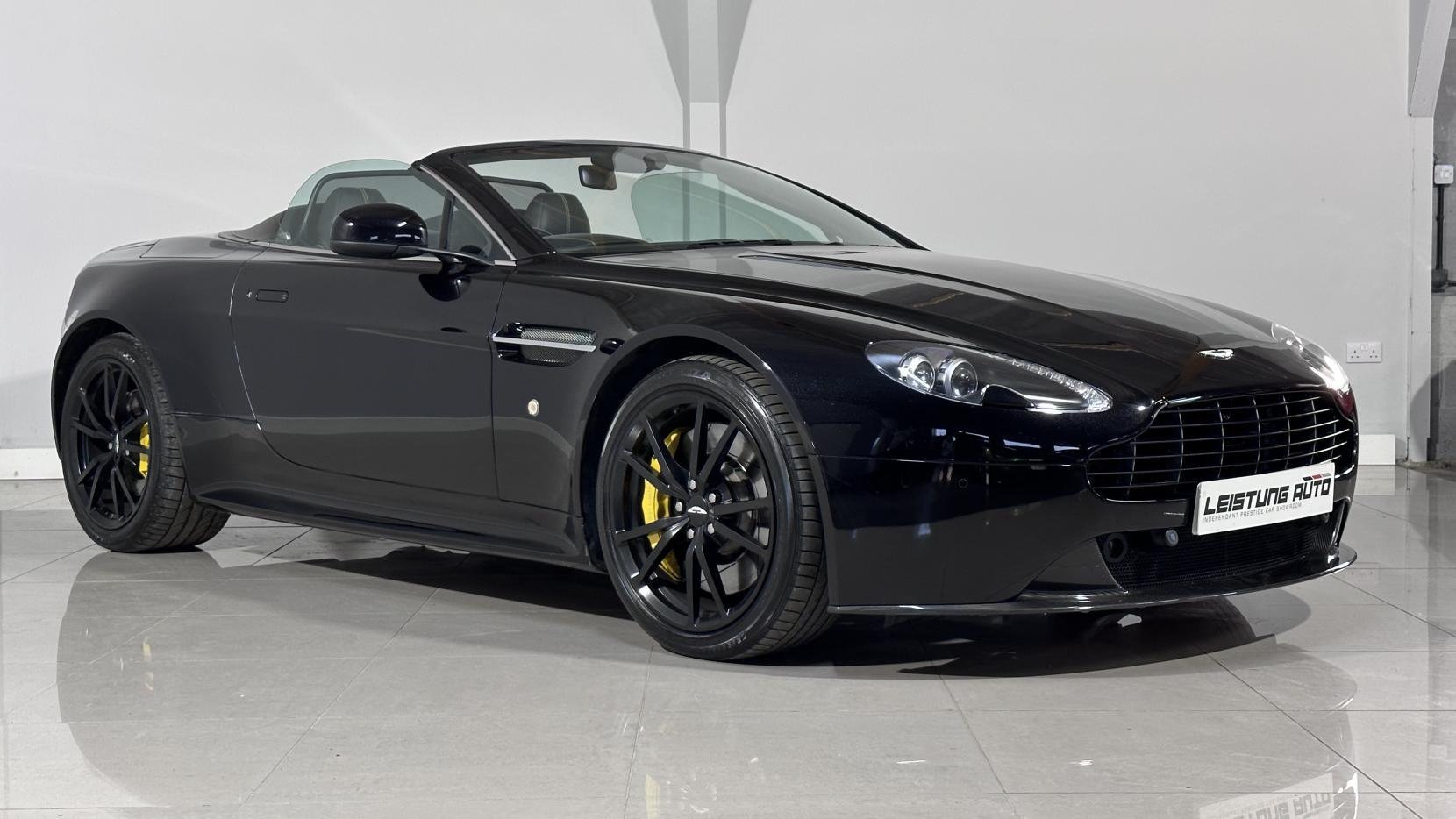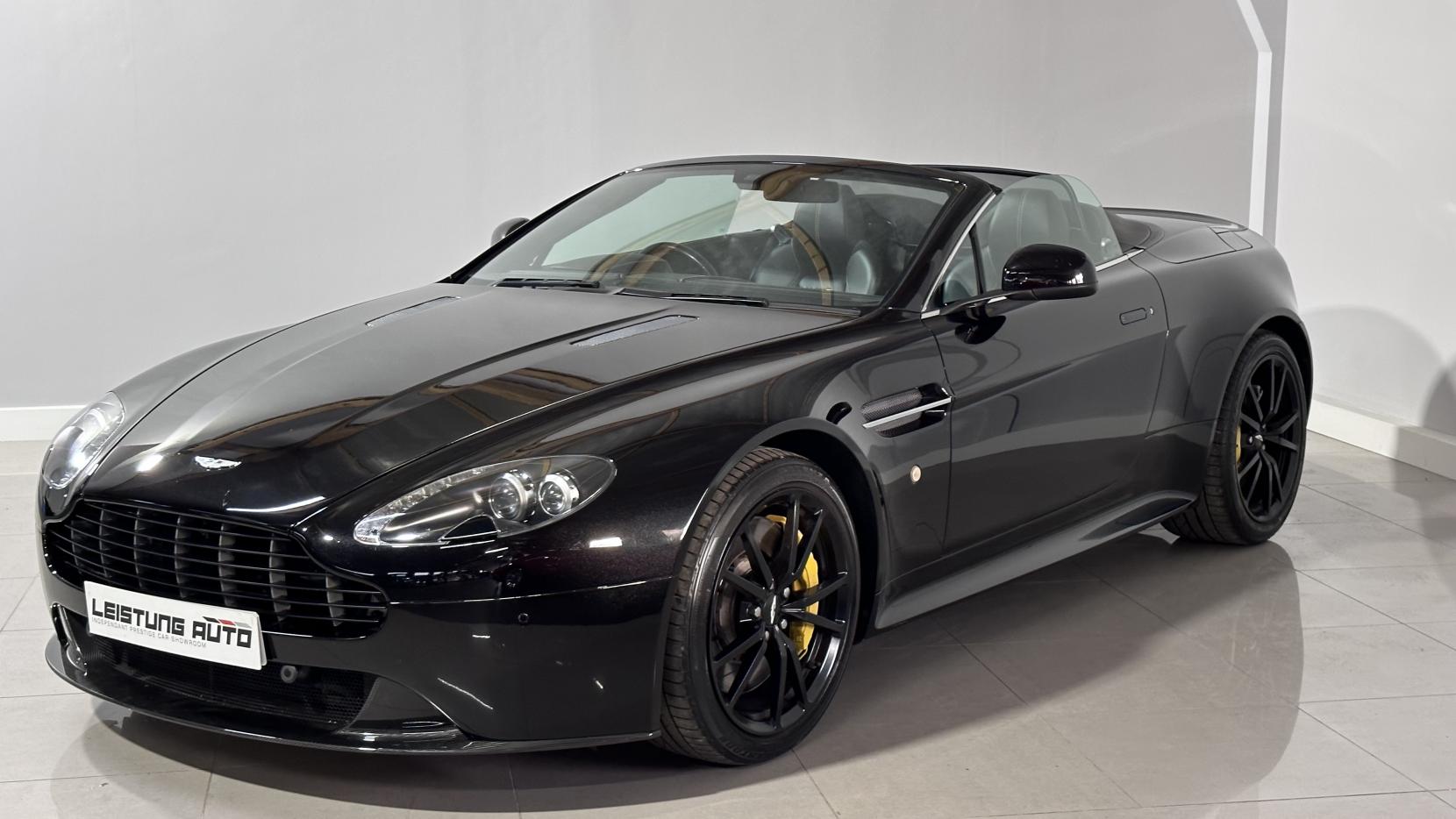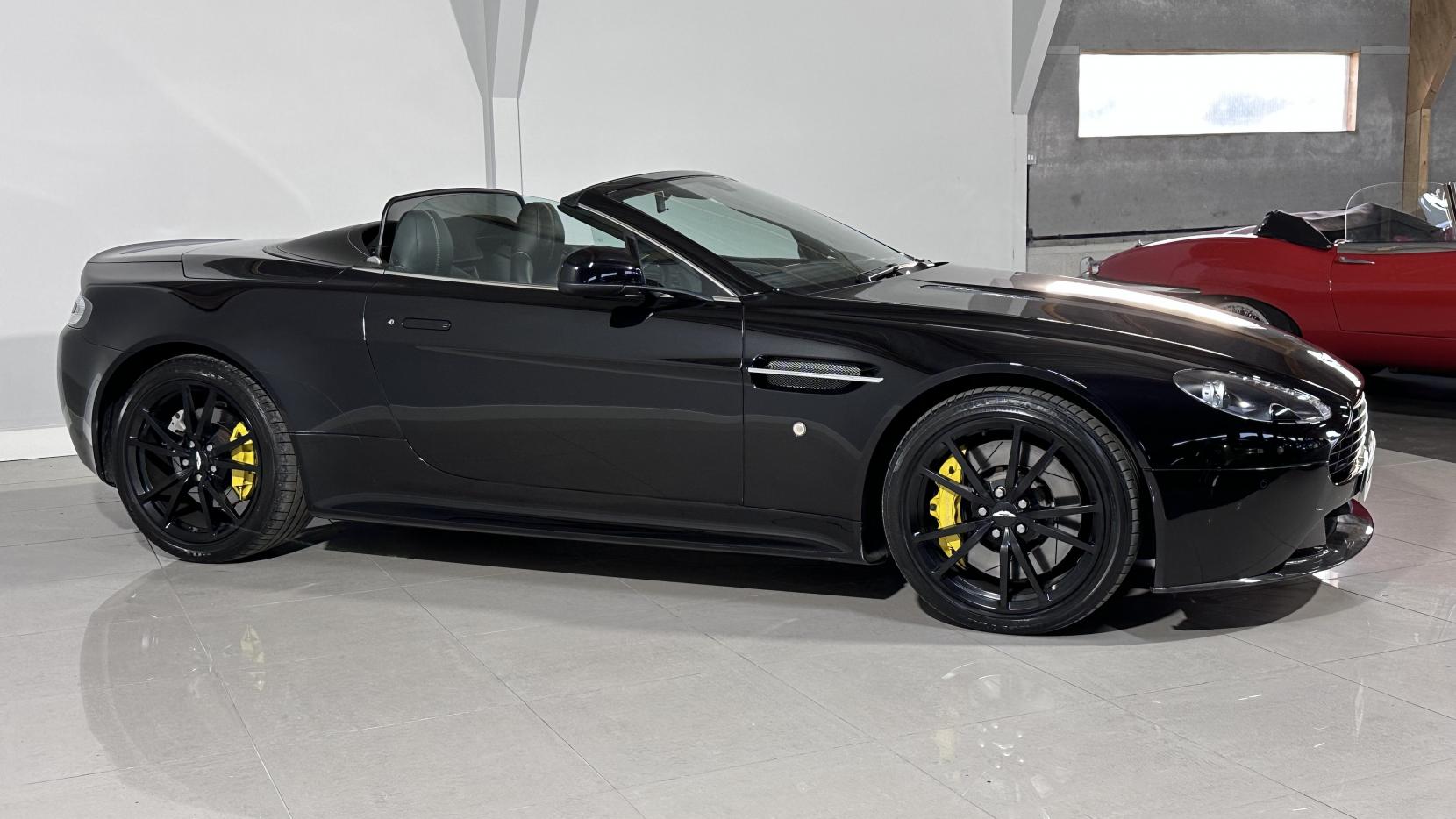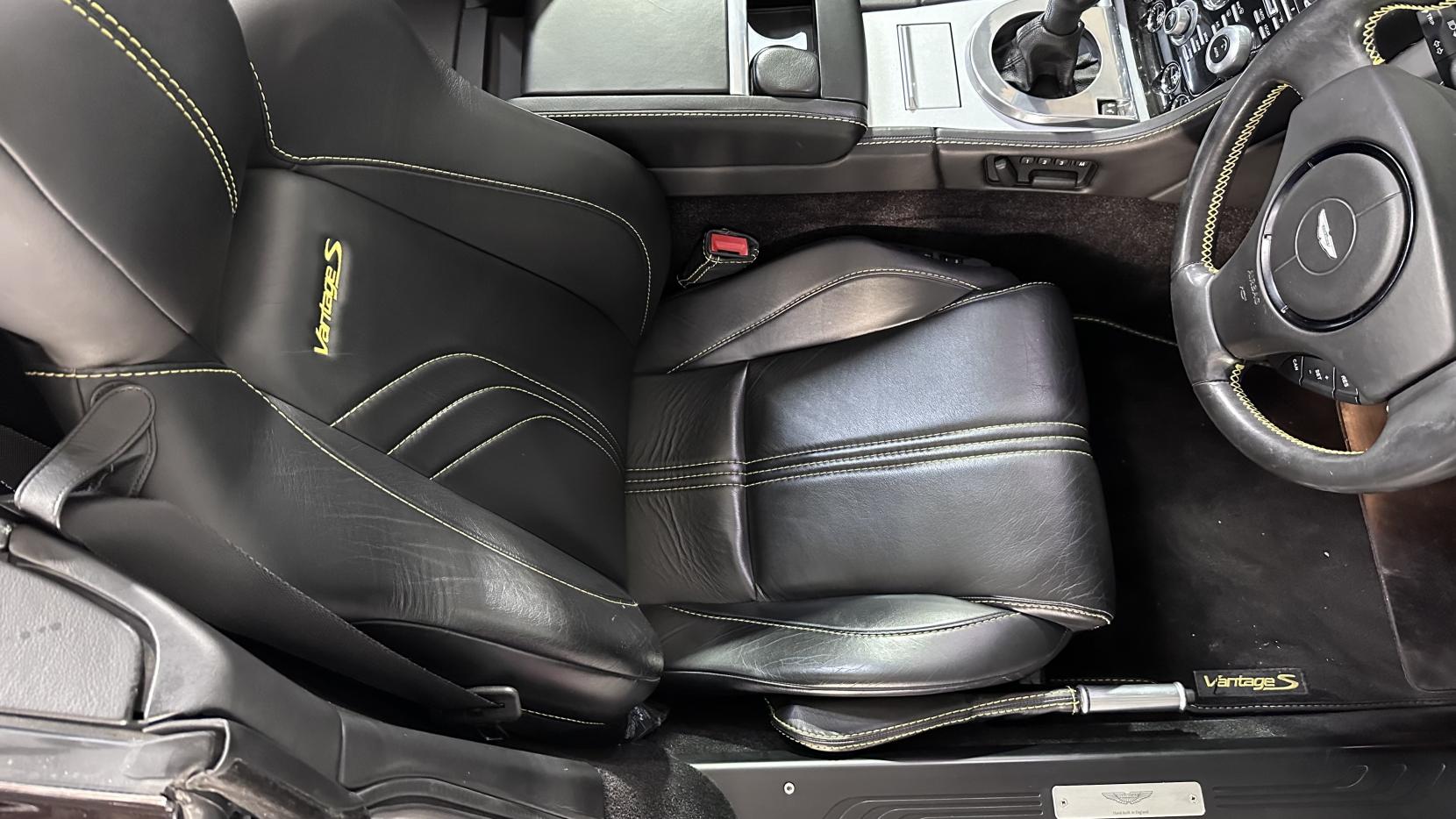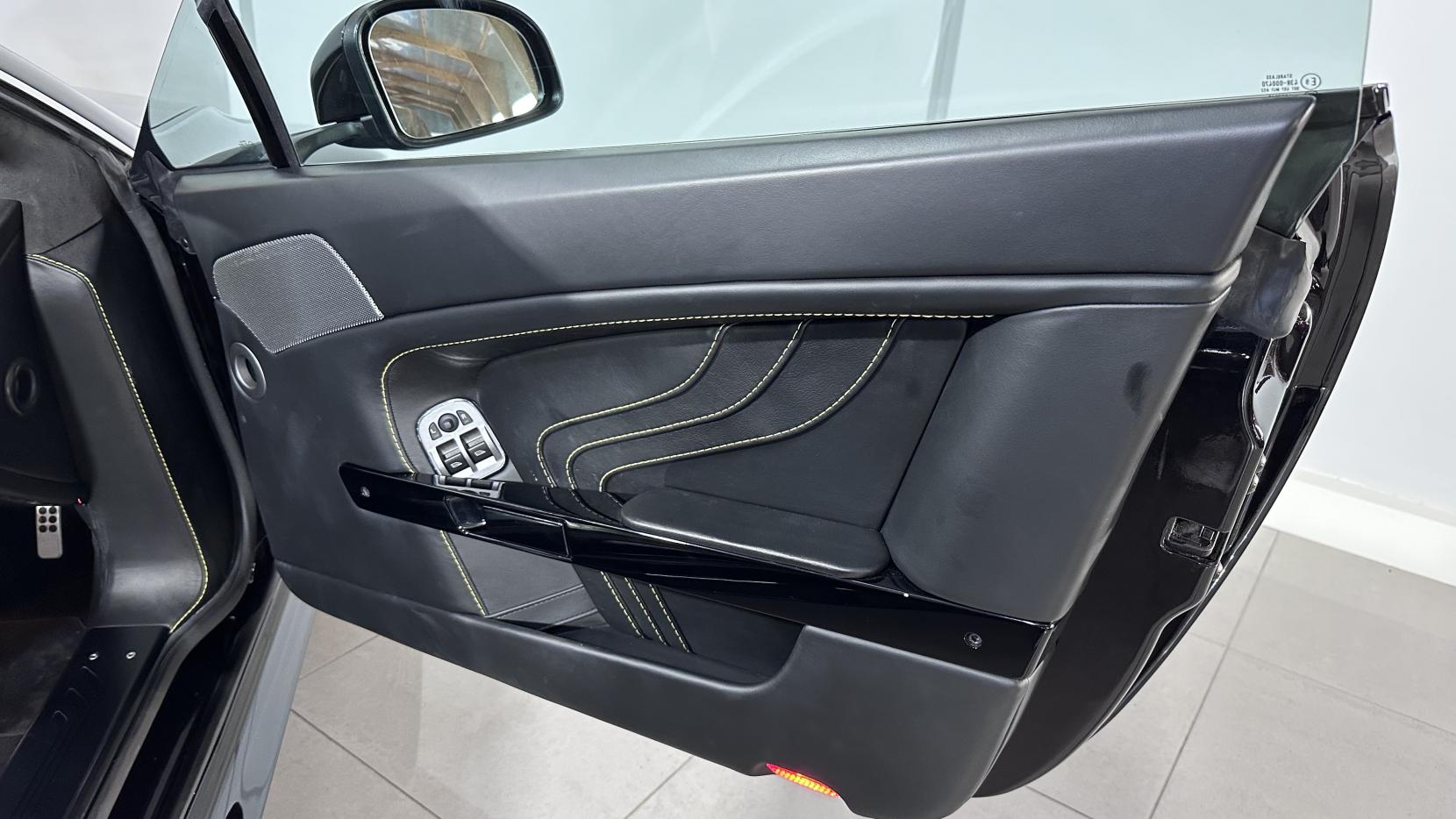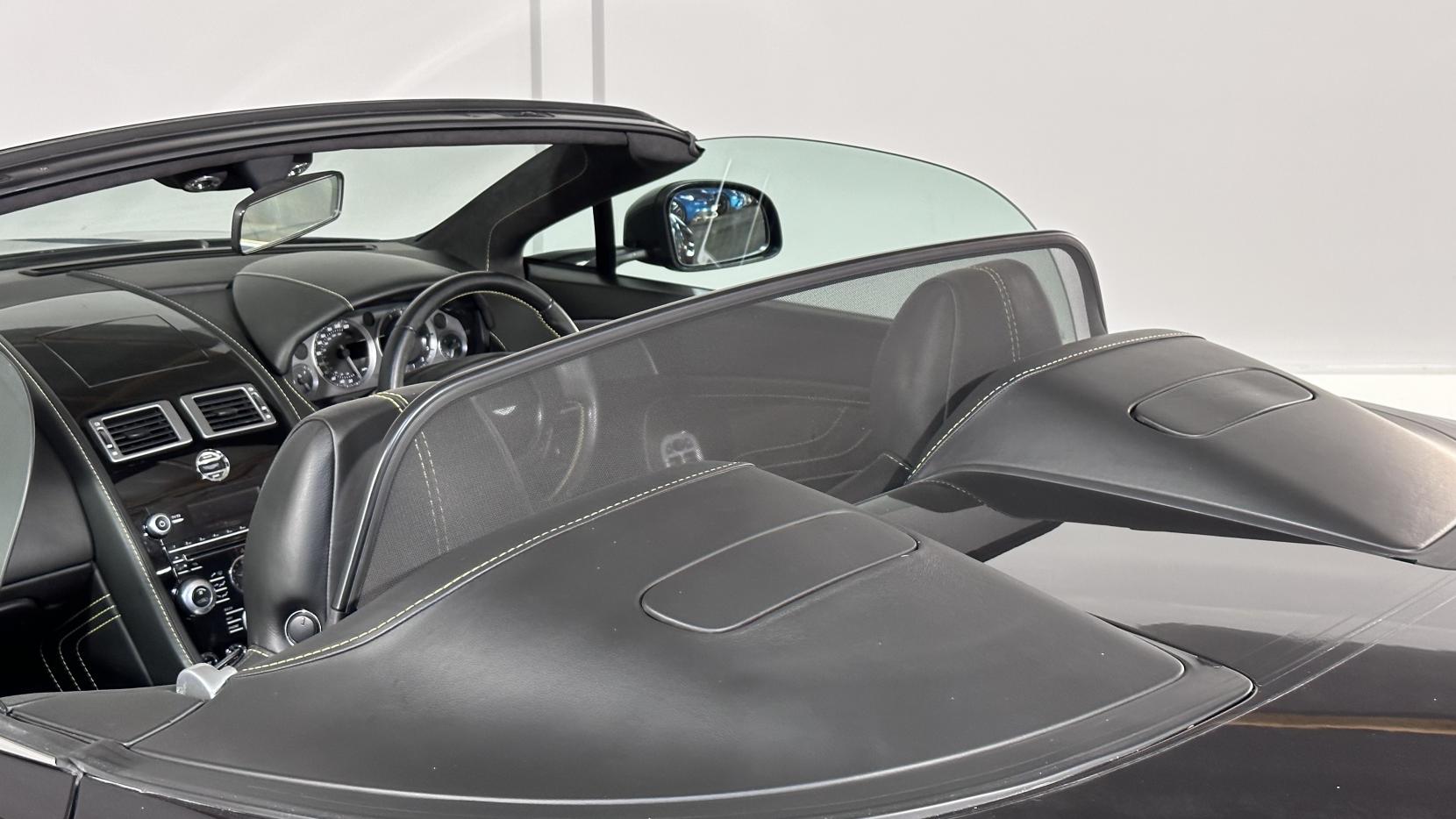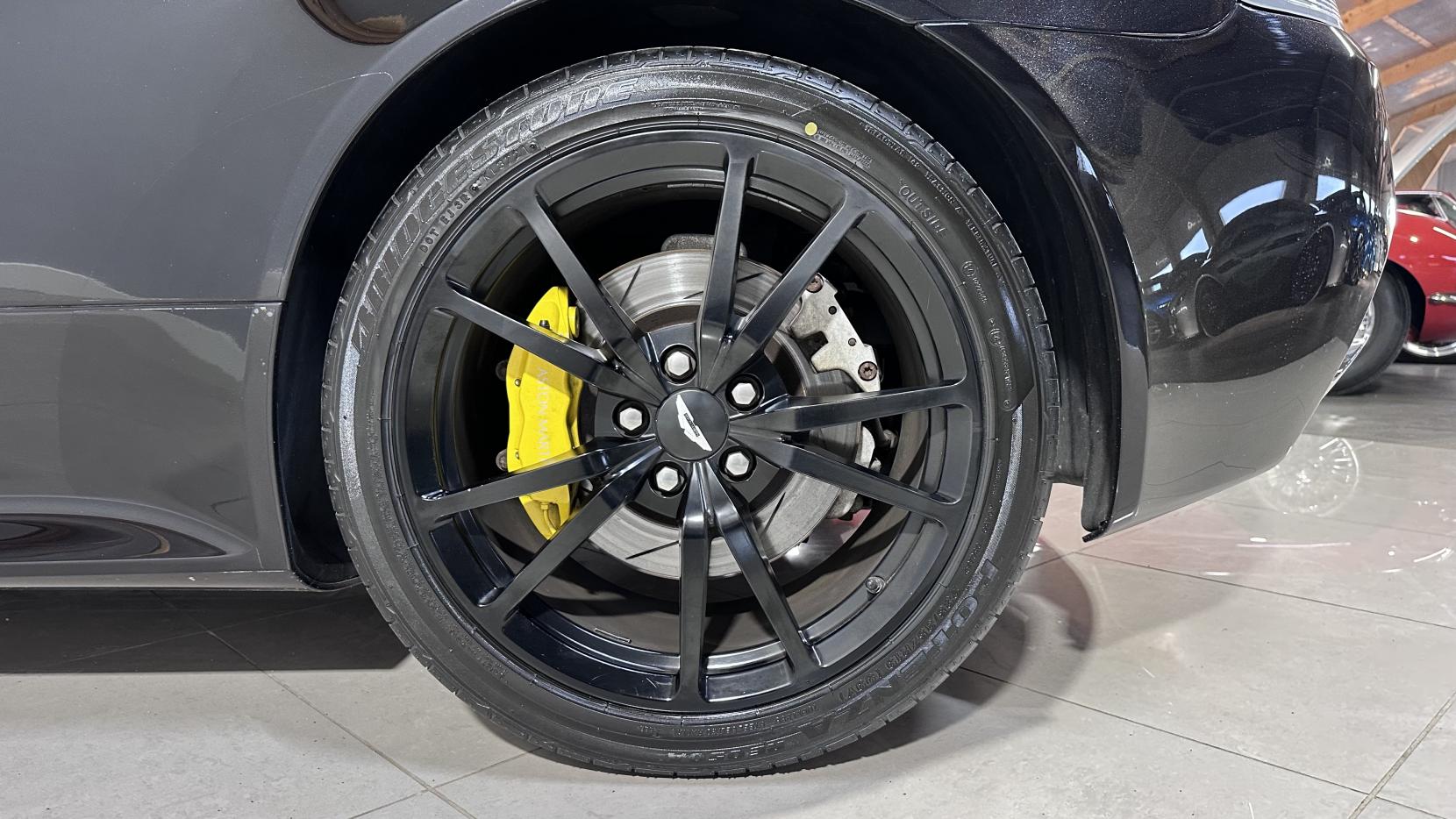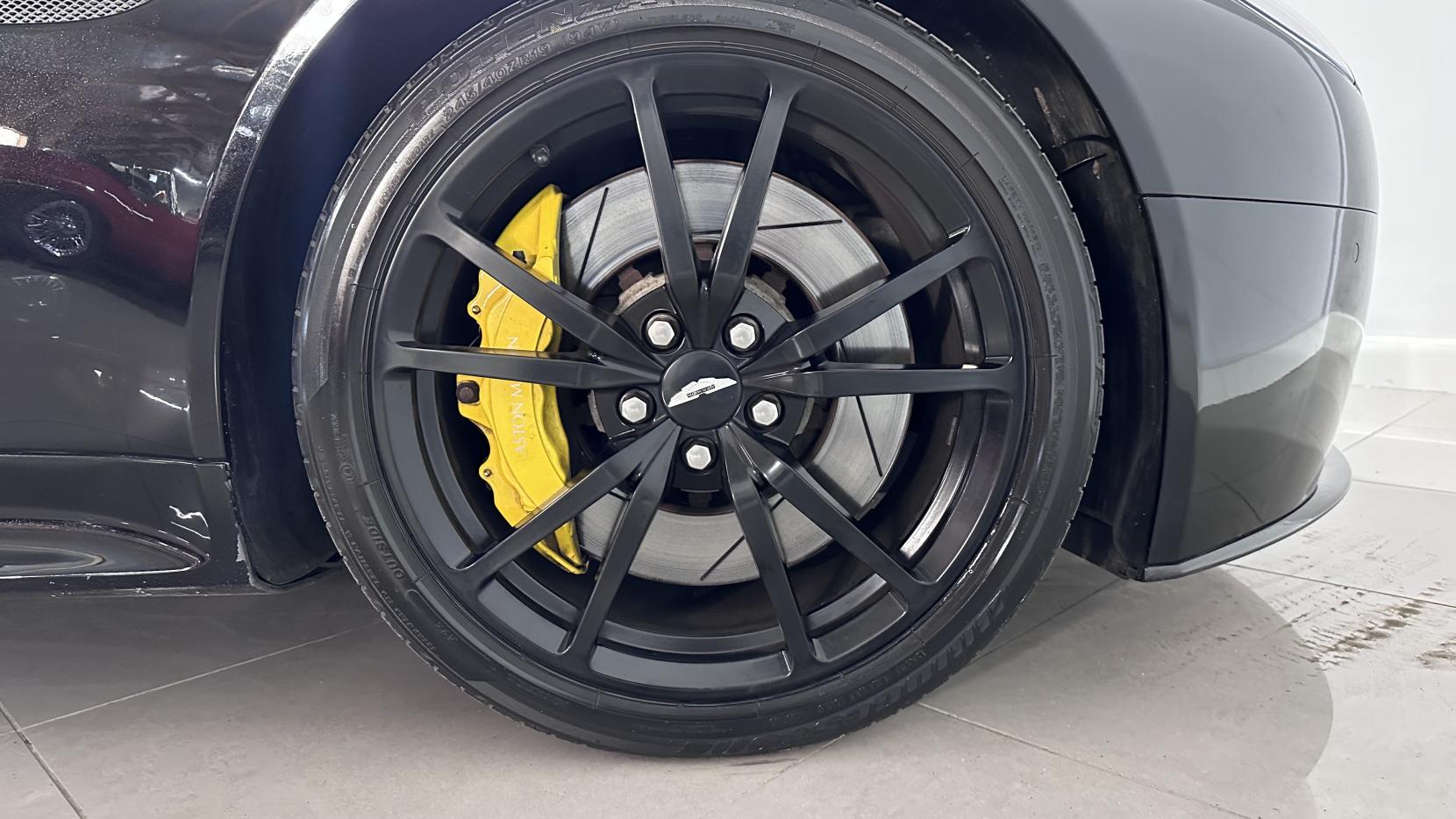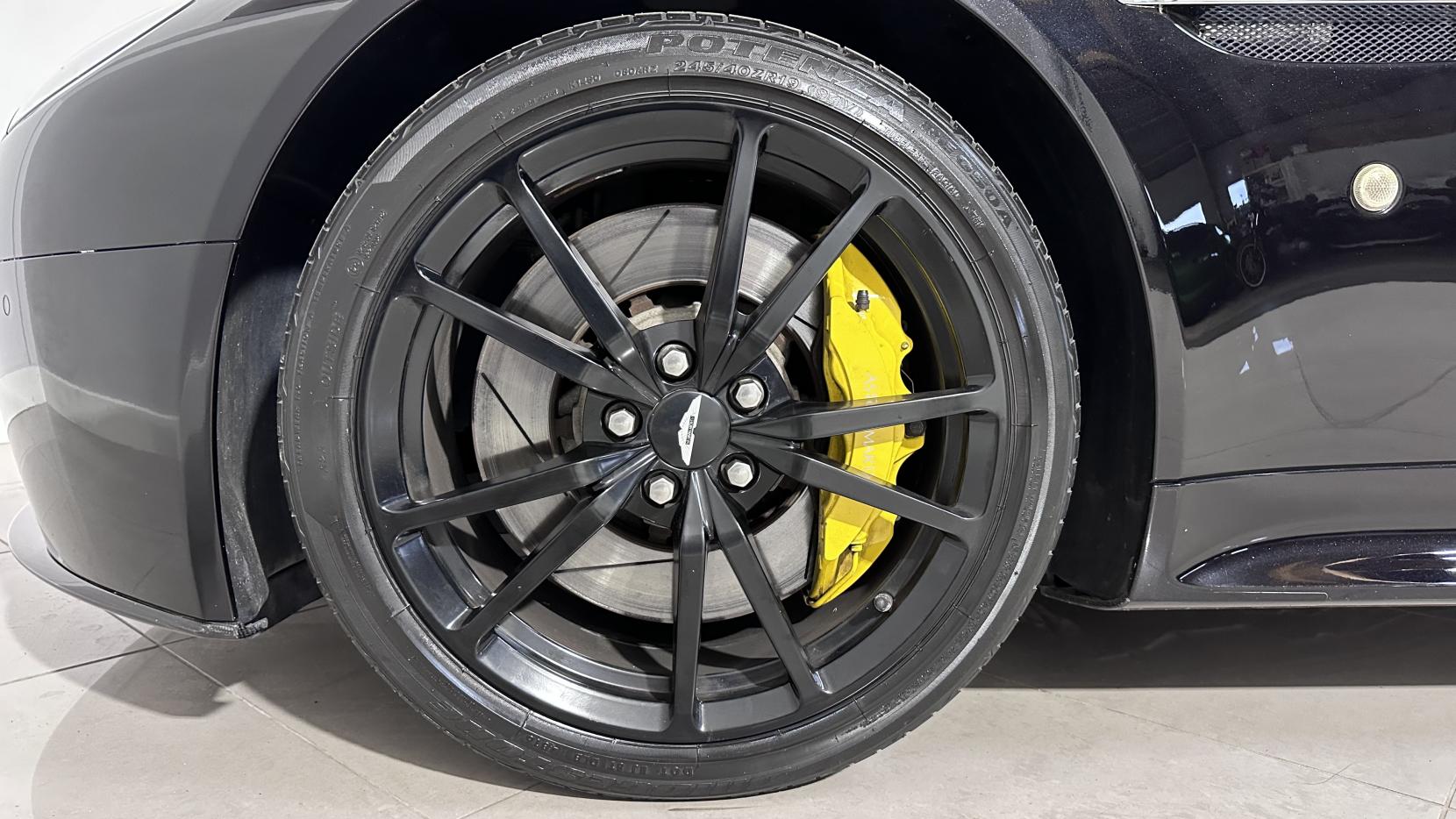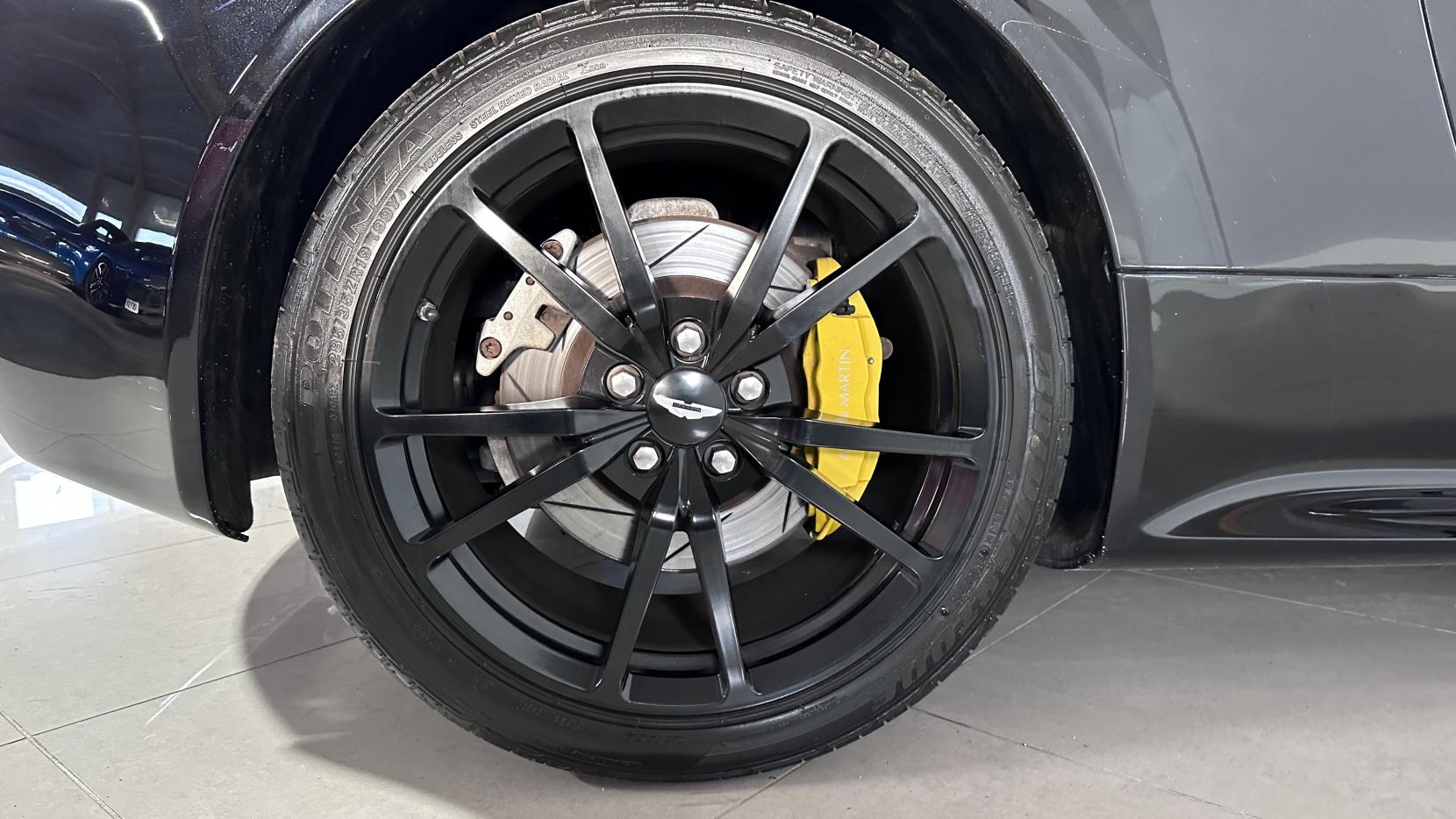 Year
2014
Mileage
27,910 miles
Fuel Type
Petrol
Transmission
Manual
Drivetrain
Rear Wheel Drive
Engine Size
4.7 litres
Engine Power
430 bhp
Engine Torque
361 lbs/ft
0 to 62mph
4.4 seconds
Top Speed
190 mph
MPG
20.5 mpg
CO2 Emissions
321 g/km
Description
Here at Leistung Auto, we are proud to offer this stunning Aston Martin Vantage 4.7 V8 S Roadster 2dr Petrol Manual Euro 5. This exceptional convertible combines elegance, power, and exhilaration, making it the perfect choice for those seeking a thrilling driving experience.
One of the optional extras available for this Aston Martin is the Fine Contrast Stitching in Electron Yellow. This exquisite detail adds a touch of luxury to the interior, showcasing the meticulous craftsmanship that Aston Martin is renowned for. The contrasting stitching enhances the overall aesthetic appeal of the vehicle, creating a truly bespoke look.
Another optional extra is the Memory Seats, which provide personalized comfort and convenience. With the ability to store multiple seating positions, you can easily find your preferred driving position with just the touch of a button. This feature ensures that every journey is tailored to your individual needs.
For the audiophiles out there, the Aston Martin 700w Premium Audio with Dolby Logic II is a must-have option. This state-of-the-art sound system delivers an immersive audio experience, allowing you to enjoy your favorite music with exceptional clarity and depth. Whether you're cruising down the open road or stuck in traffic, this premium audio system will elevate your driving experience to new heights.
During those colder months, the Heated Front Seats will keep you warm and cozy. With just a simple press of a button, you can enjoy the soothing warmth that these seats provide. Say goodbye to chilly drives and hello to ultimate comfort.
The Brake Calipers in Yellow not only add a pop of color to the exterior of the vehicle but also serve as a visual indication of the high-performance braking system.
Aston Martin Vantage 4.7 V8 S Roadster boasts impressive features that make it a true standout in its class. With a top speed of 190 mph and an acceleration of 4.4 seconds, this convertible delivers exhilarating performance that will leave you breathless. The 4.7-liter engine generates a powerful 430 bhp and 361 lbs/ft of torque, ensuring a thrilling driving experience every time you hit the road.
In addition to its impressive performance, this Aston Martin is also ULEZ compliant, making it an environmentally friendly choice. With a fuel consumption of 20.5 mpg, you can enjoy the thrill of driving without compromising on efficiency.
Finished in a sleek Onyx Black , this convertible is a true head-turner. Its timeless design, coupled with its convertible body style, exudes sophistication and style. With only 27,910 miles on the clock, this 2014 model is in excellent condition and ready to be enjoyed by its next owner.
If you're looking for a convertible that combines power, luxury, and style, look no further than this Aston Martin Vantage 4.7 V8 S Roadster. Contact us today to arrange a viewing and experience the thrill of driving this exceptional vehicle for yourself. Don't miss out on the opportunity to own a true automotive masterpiece.