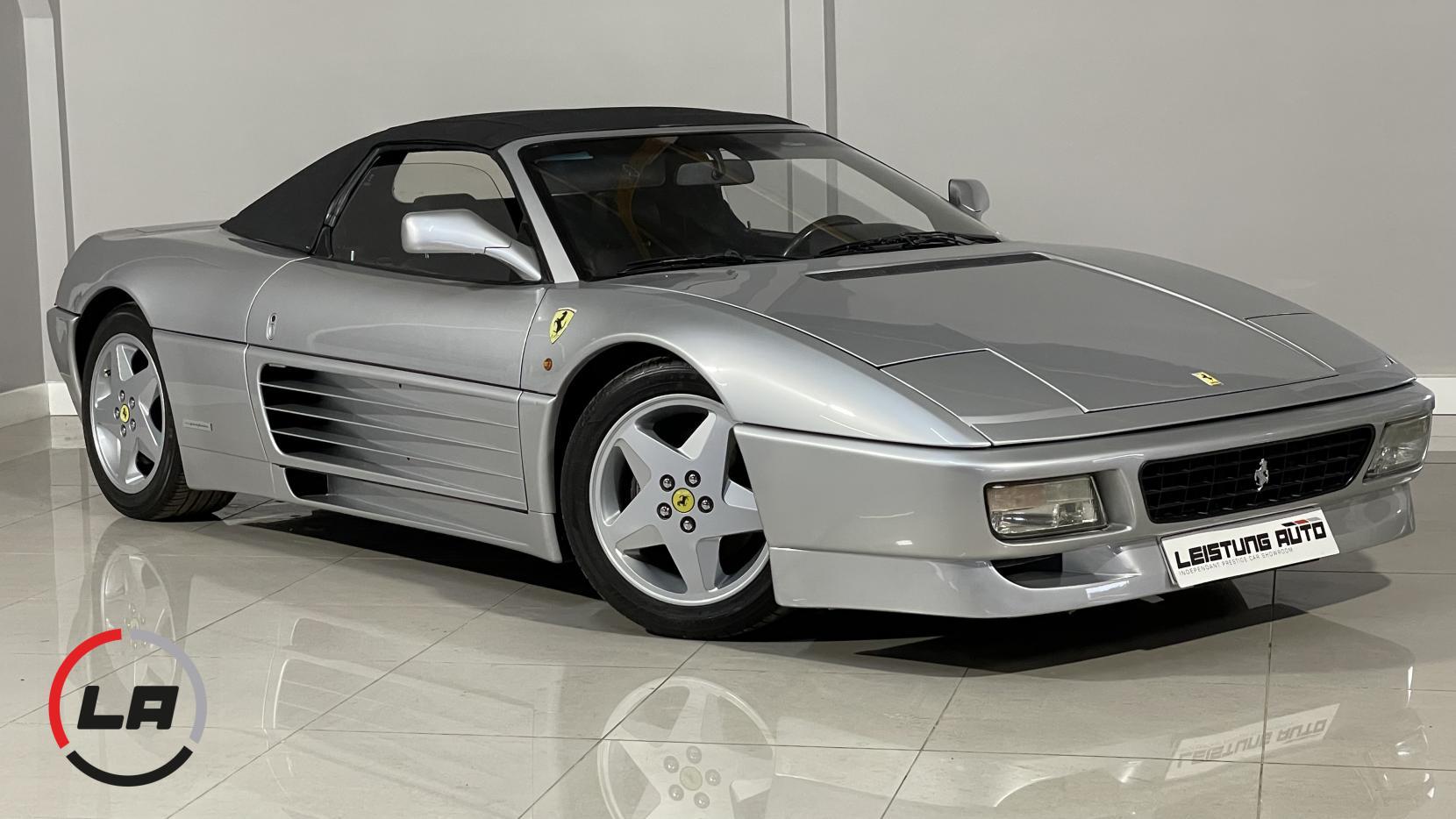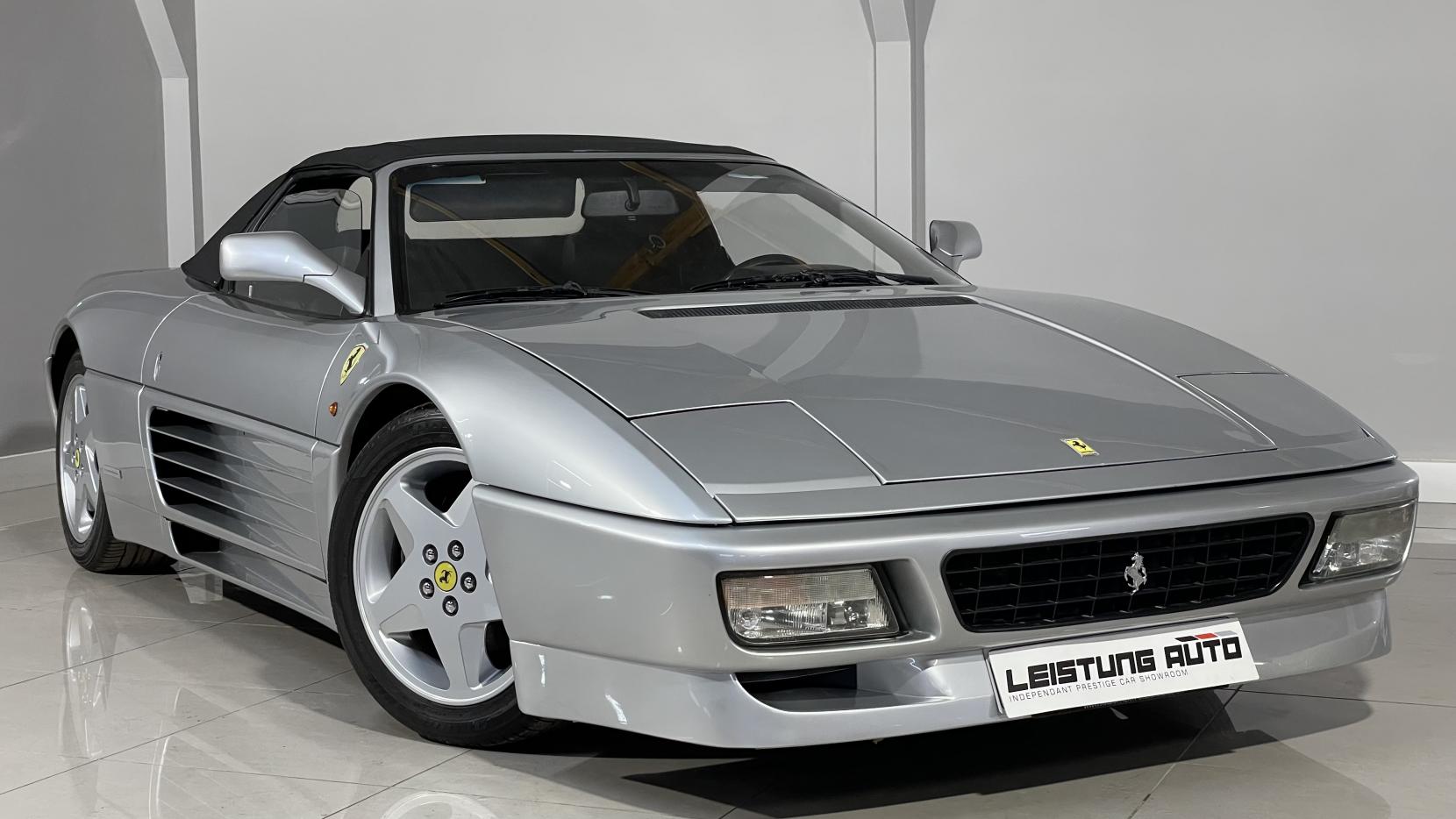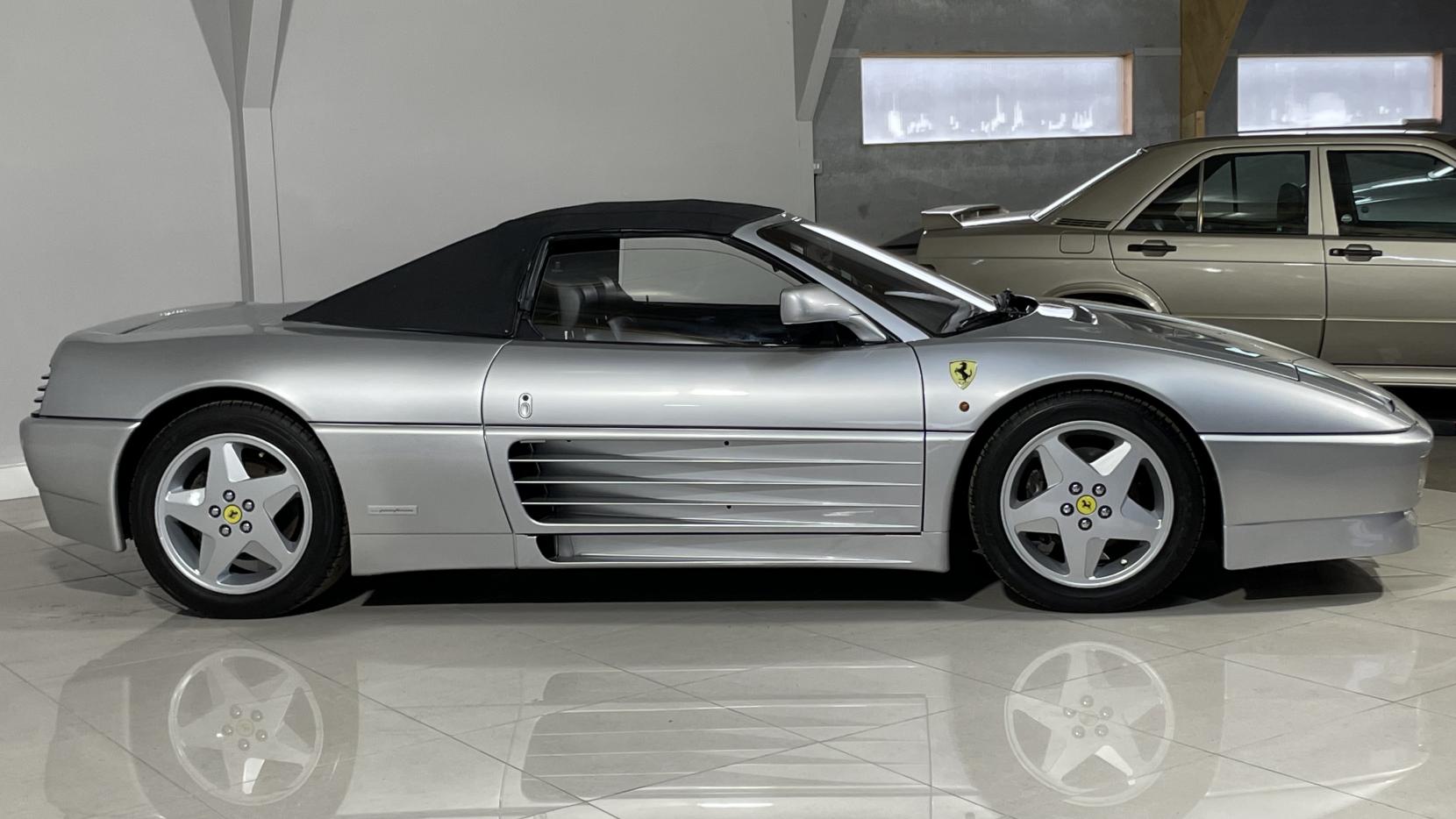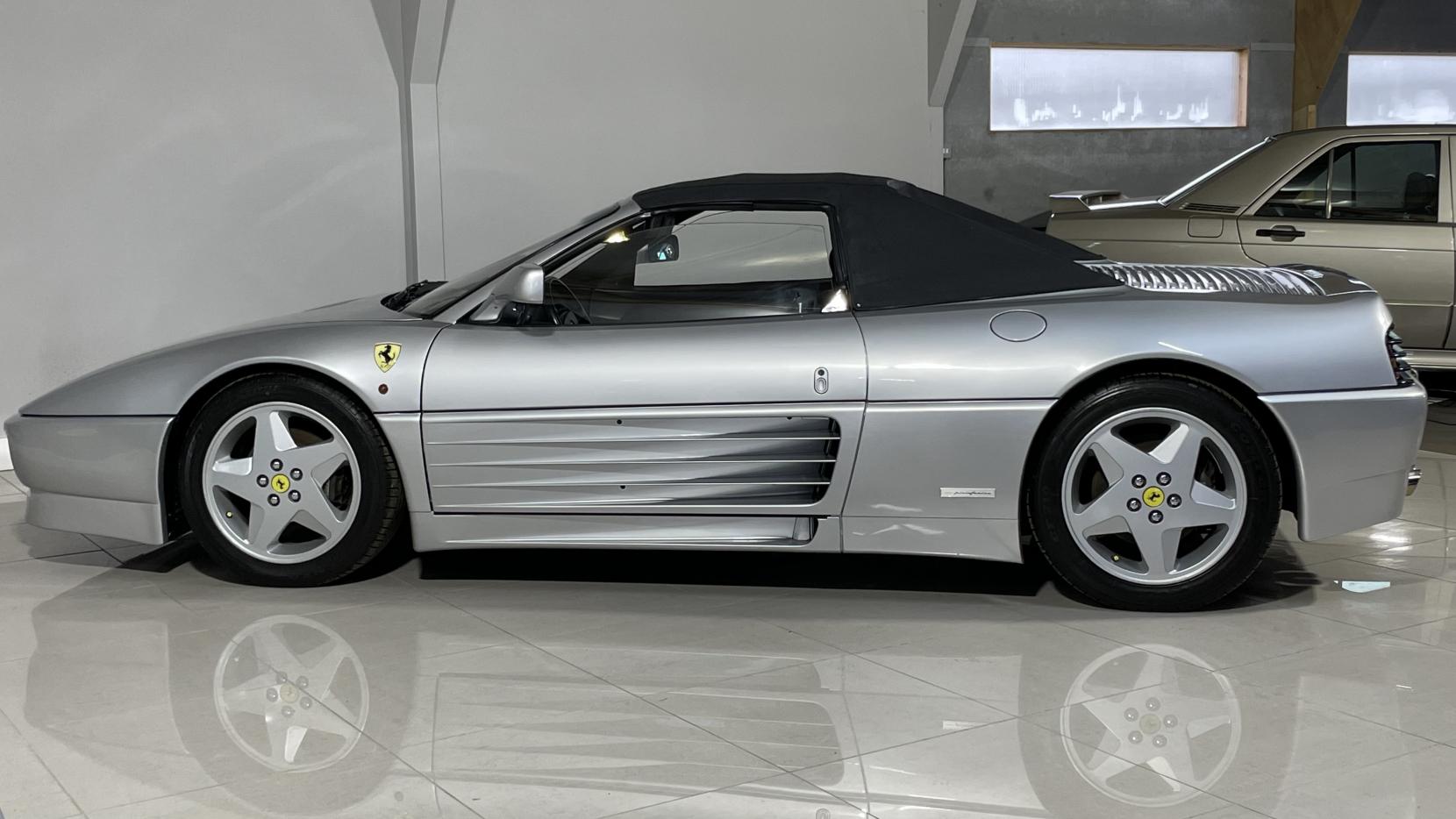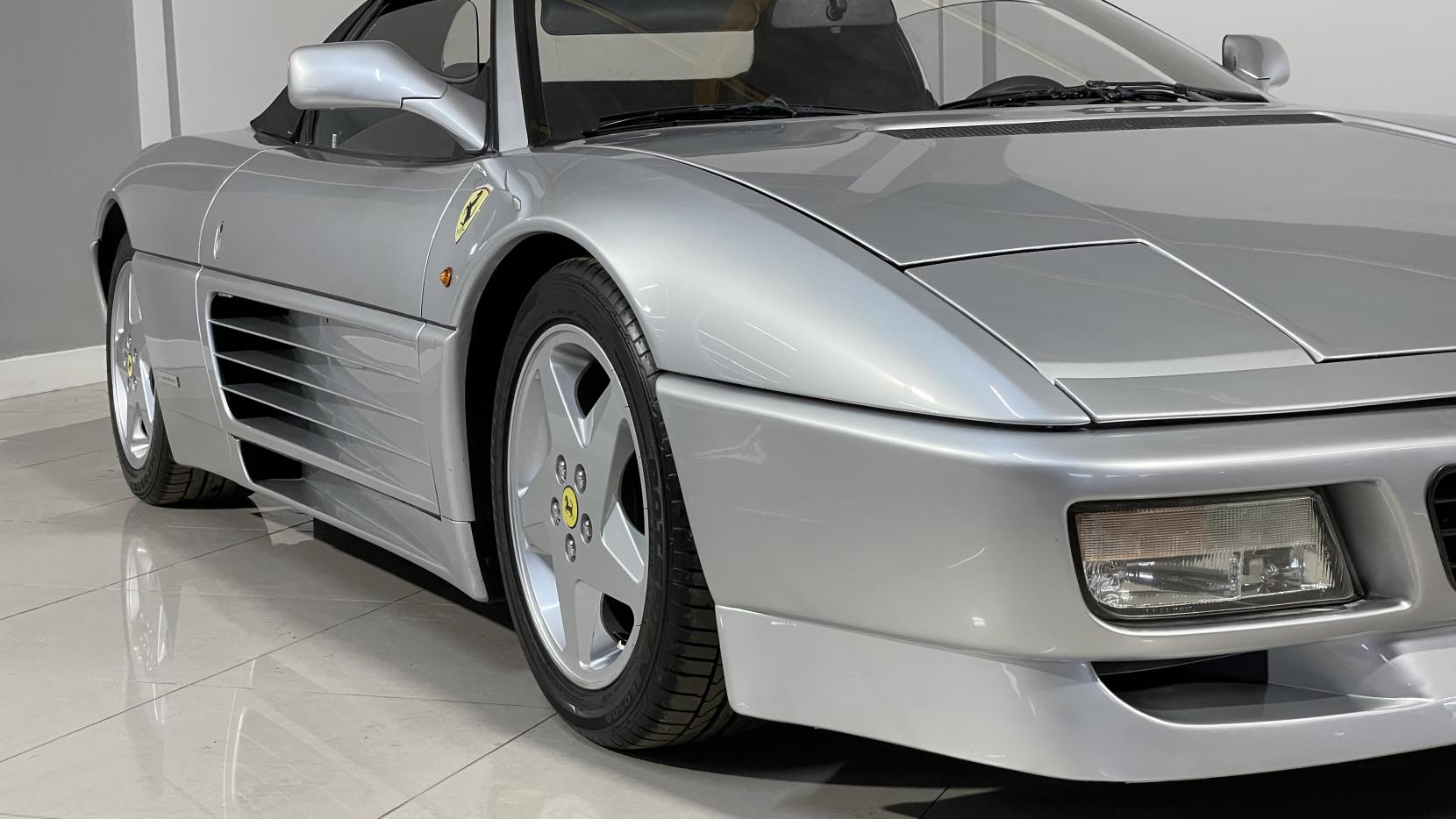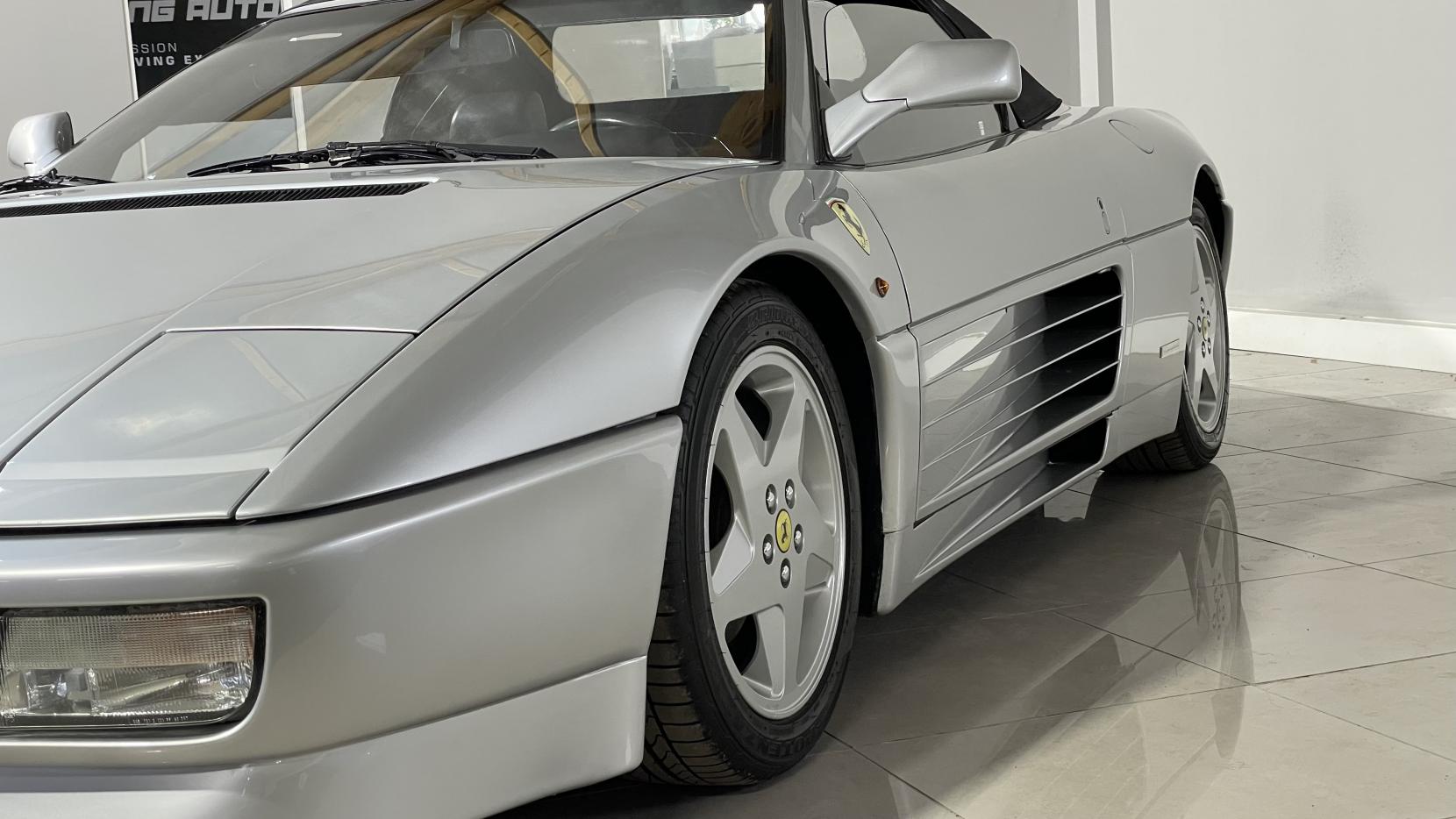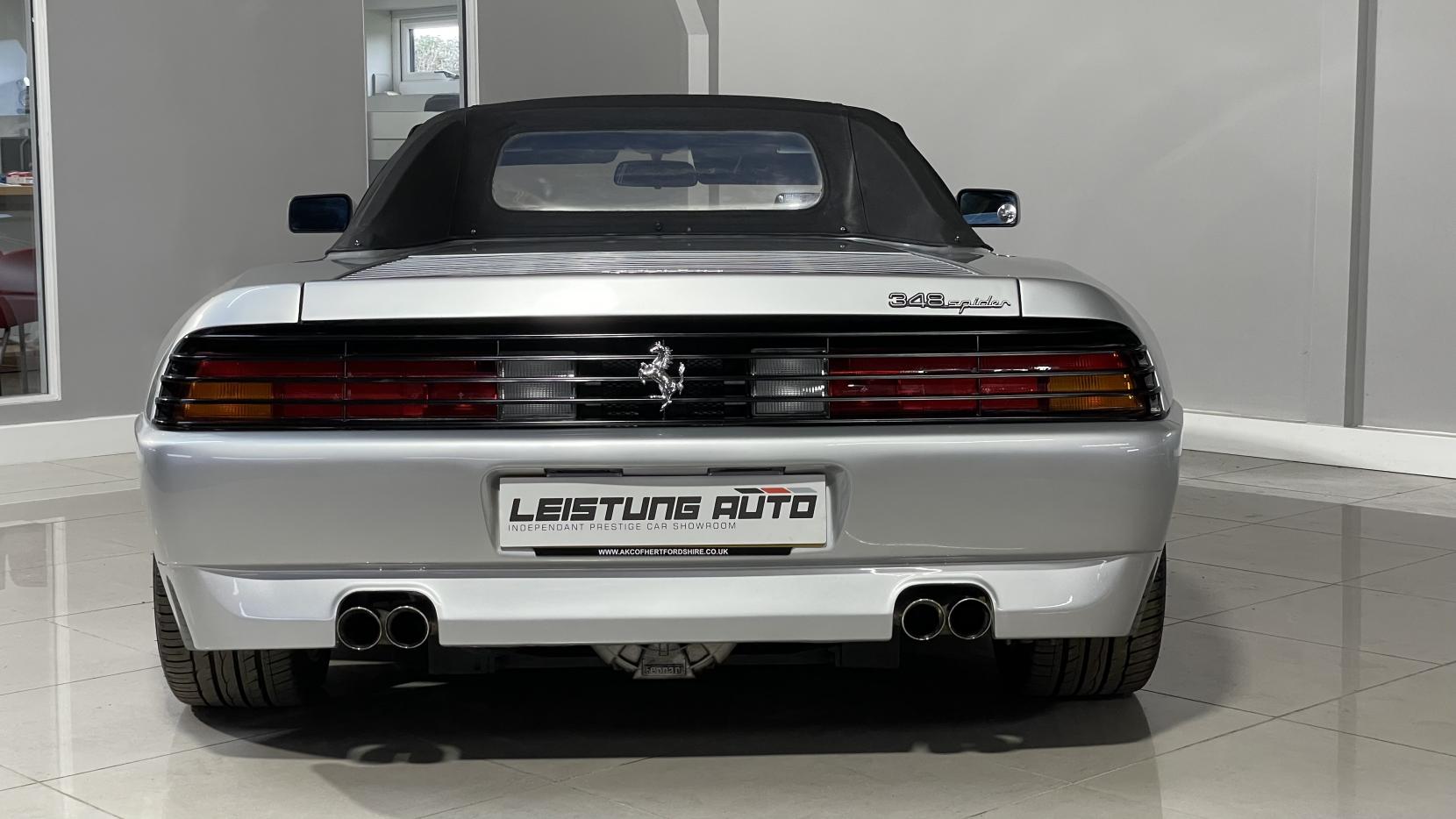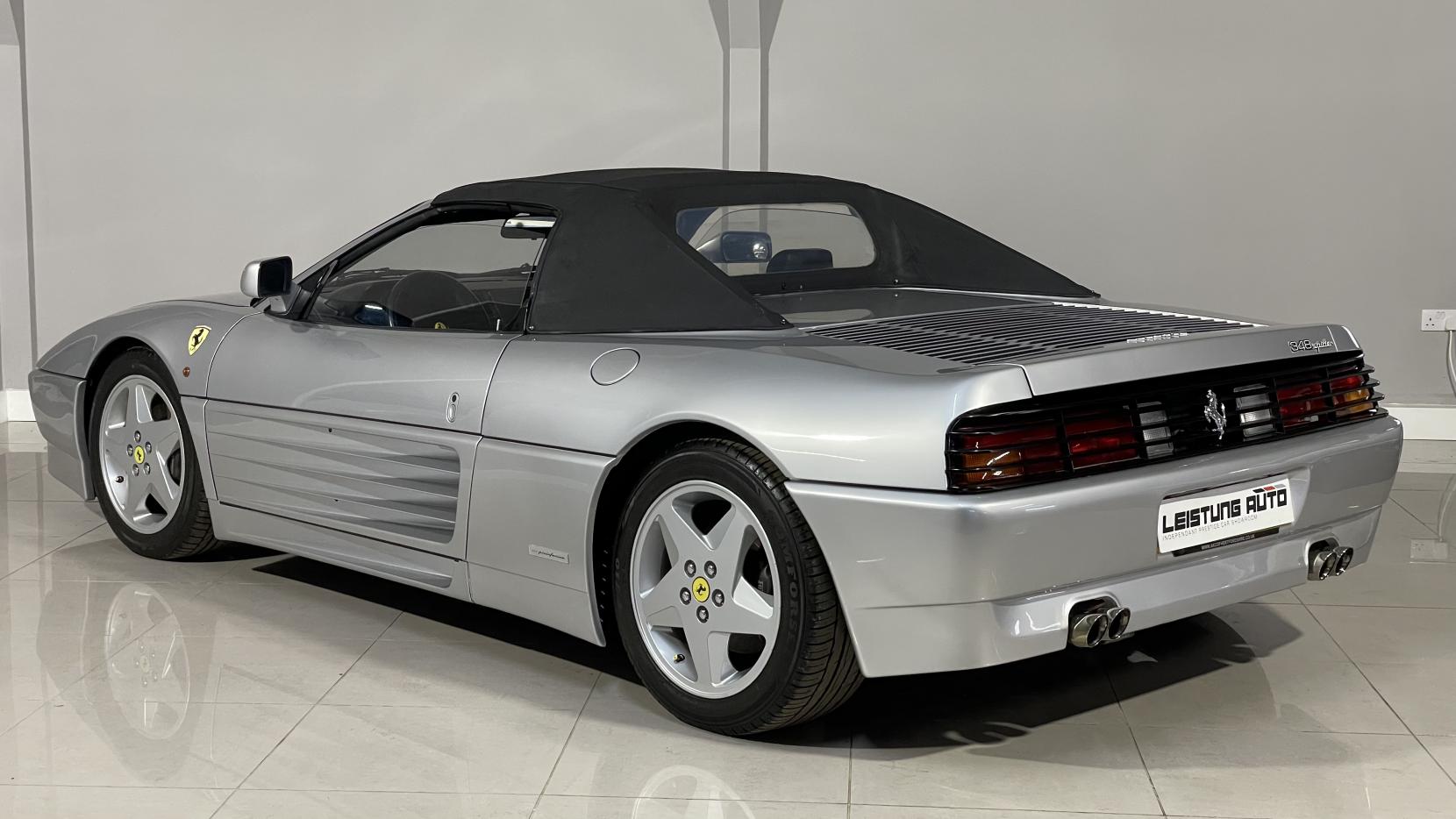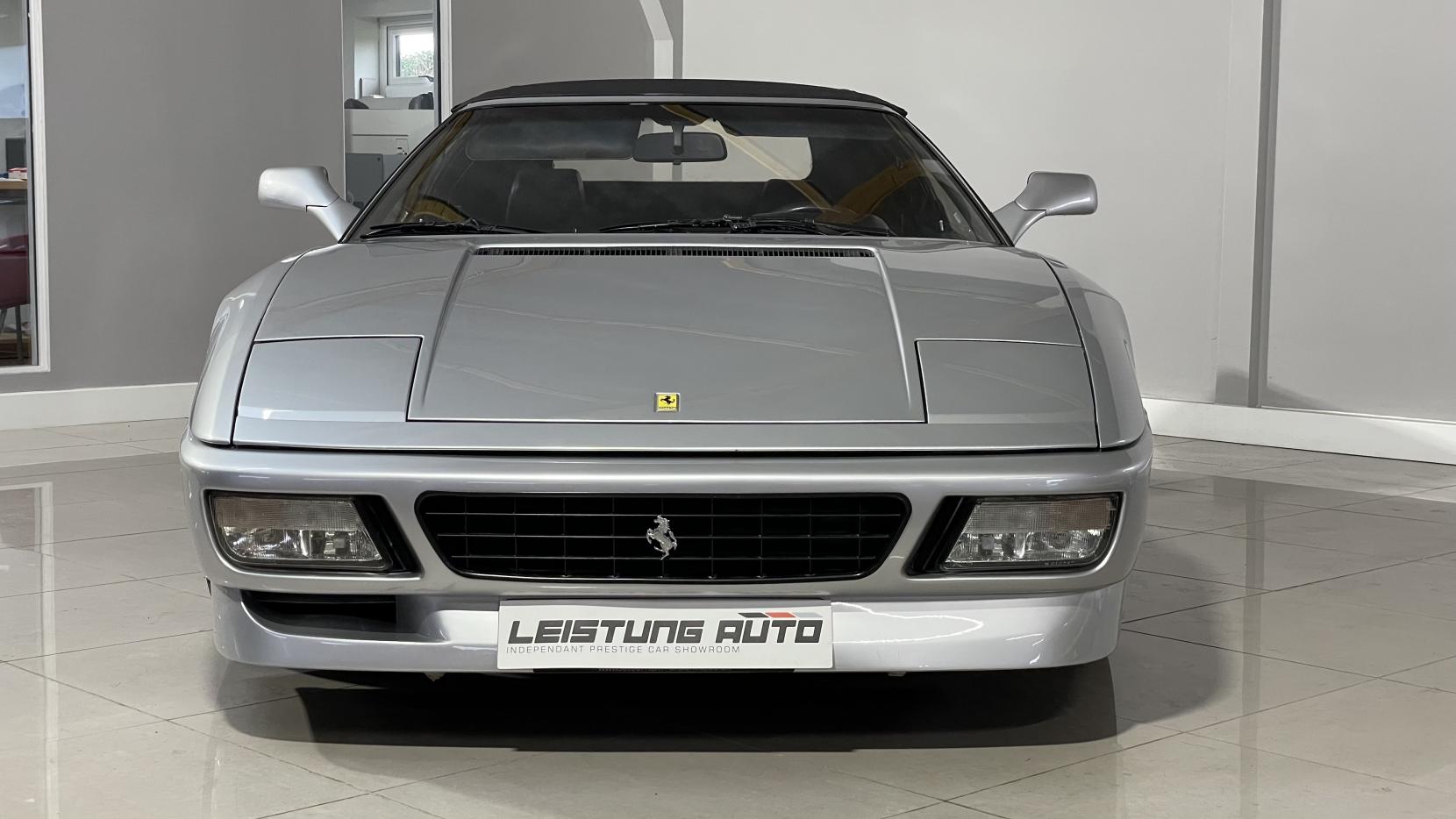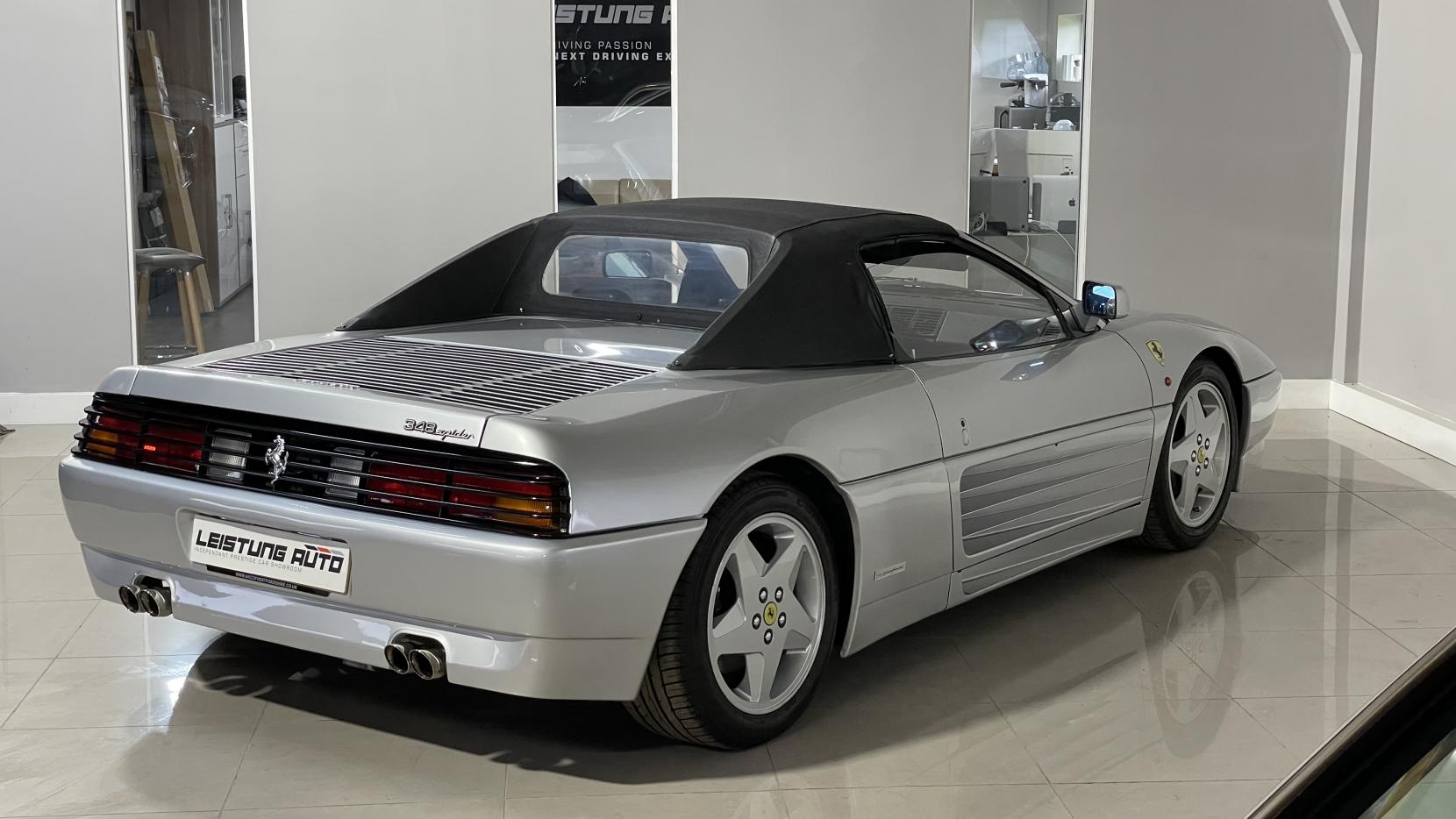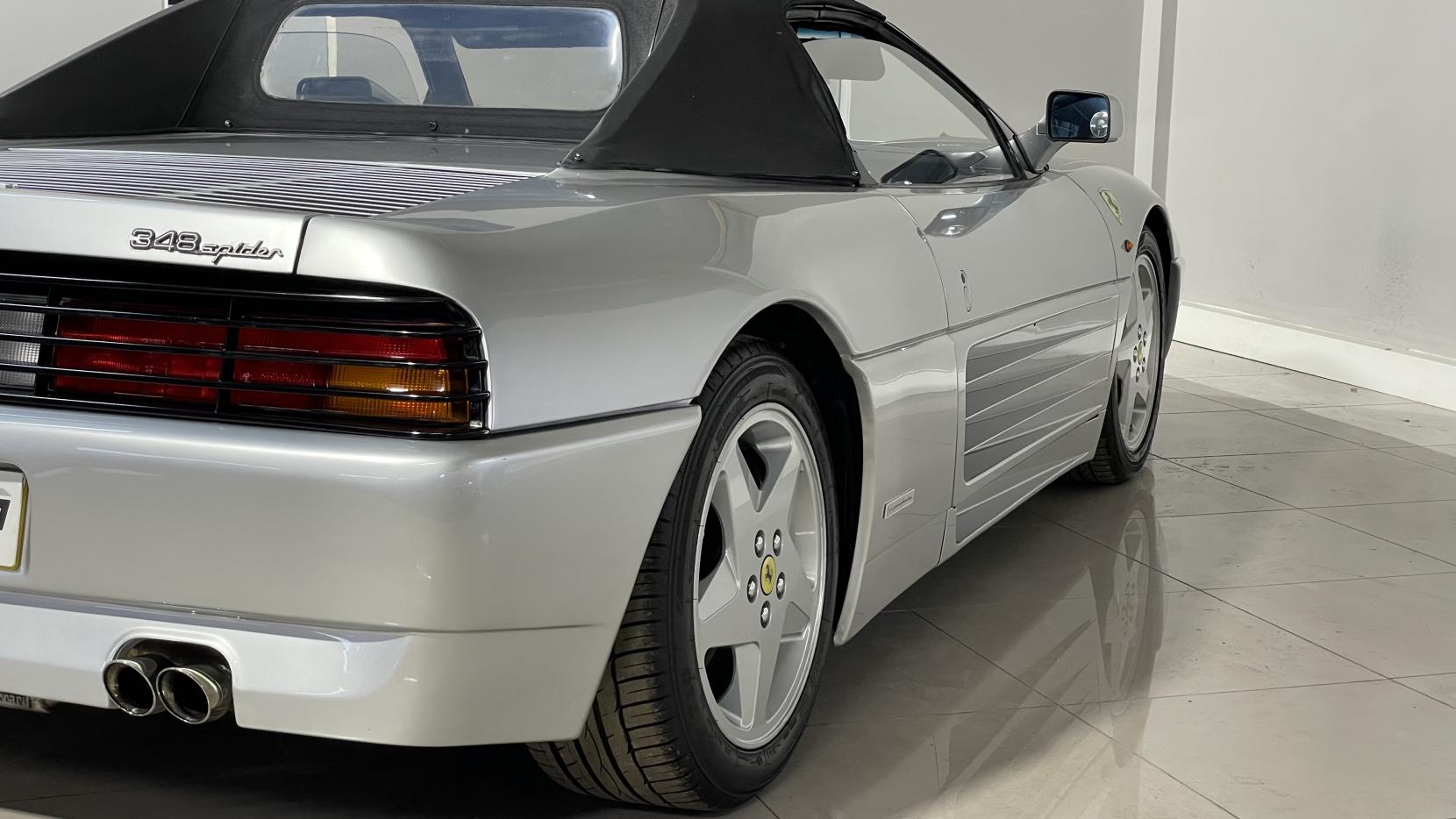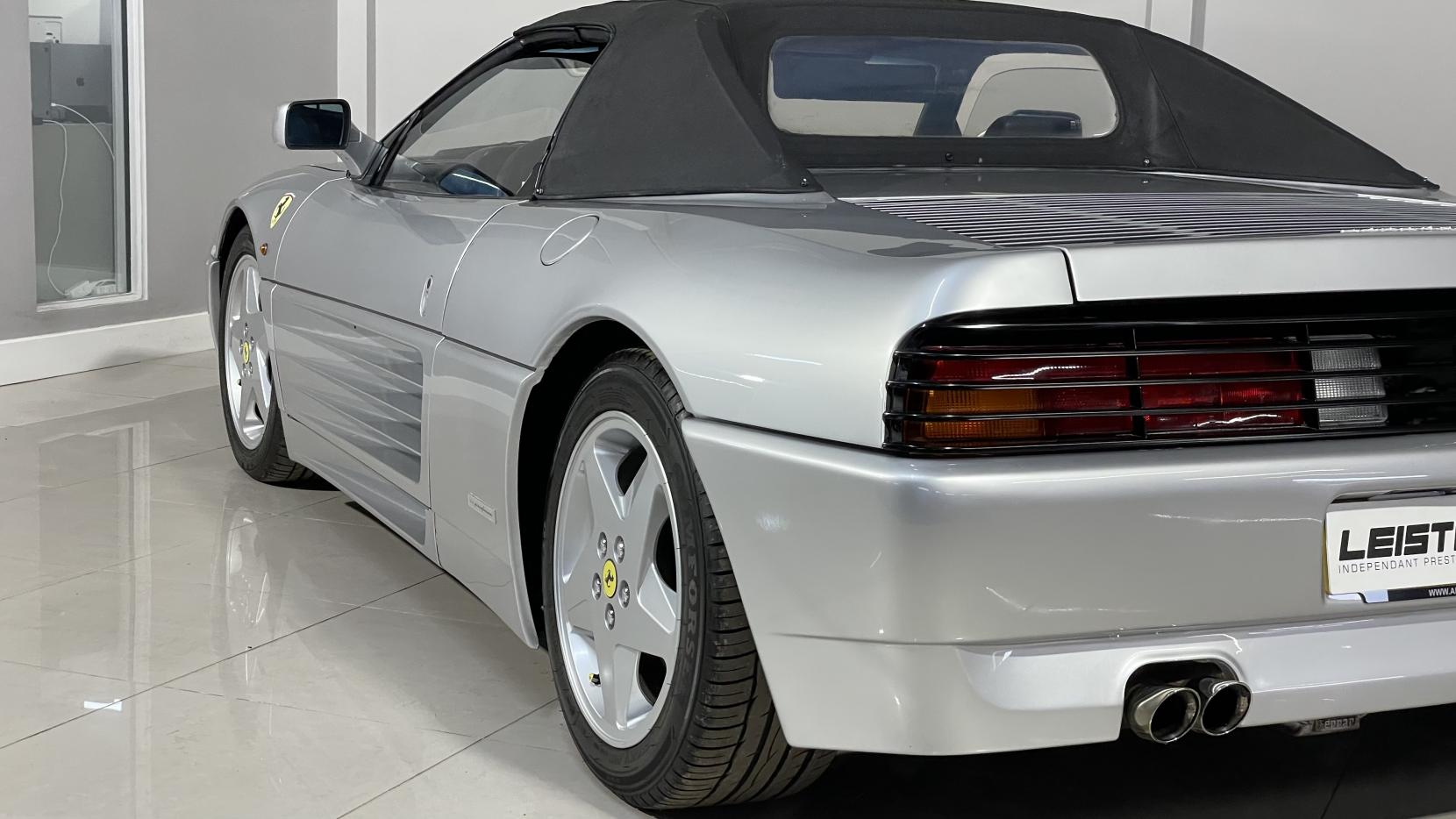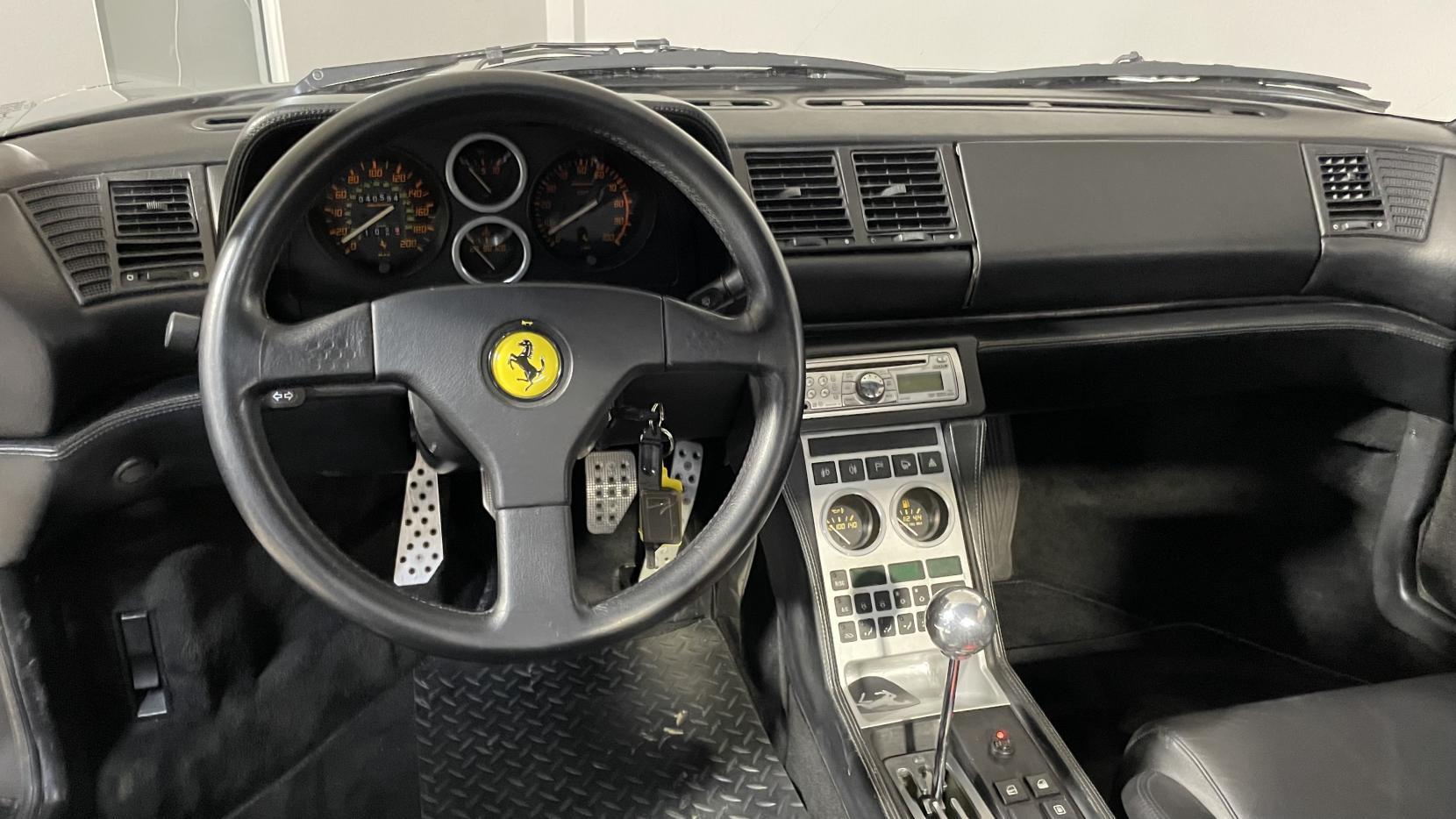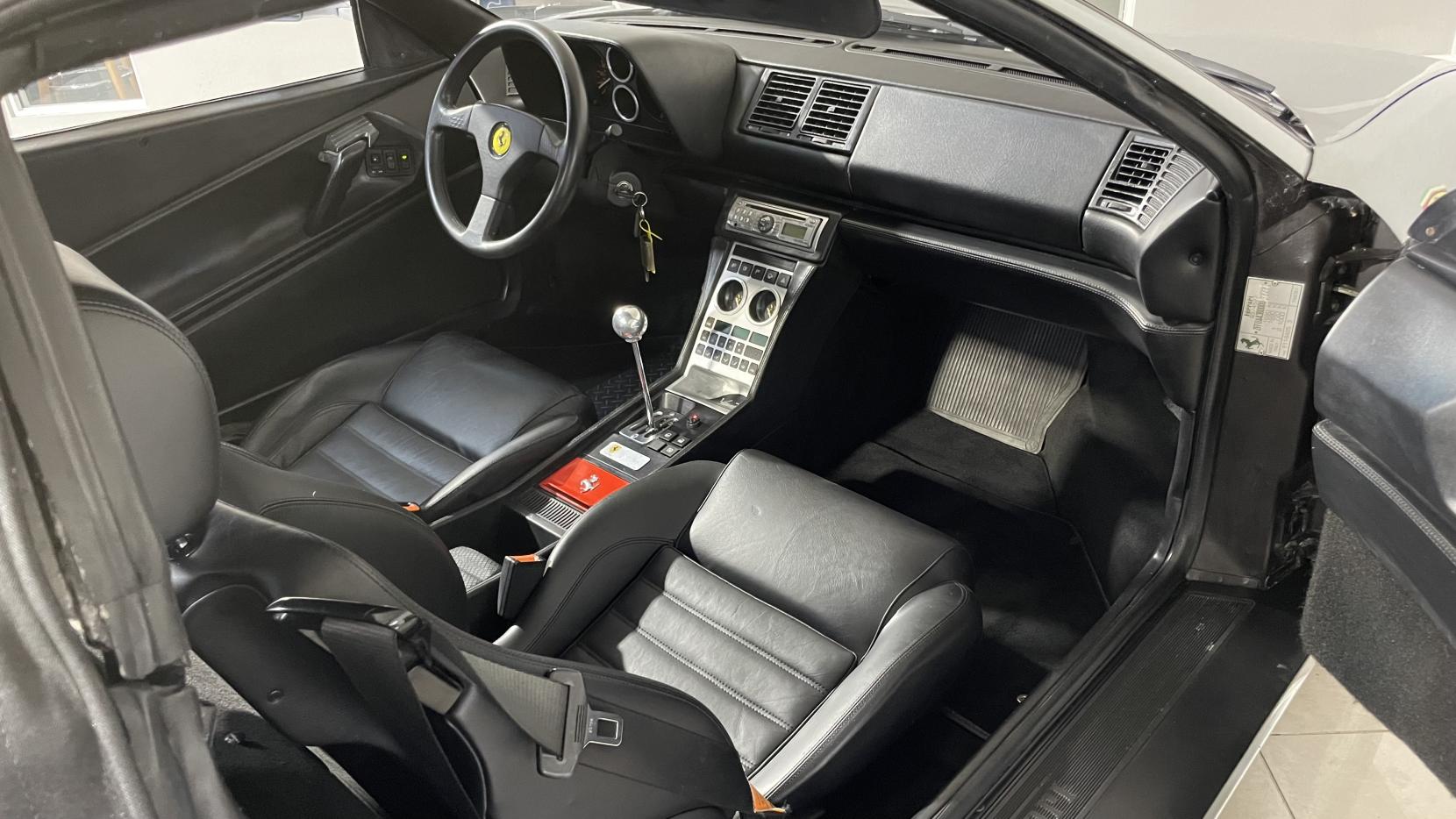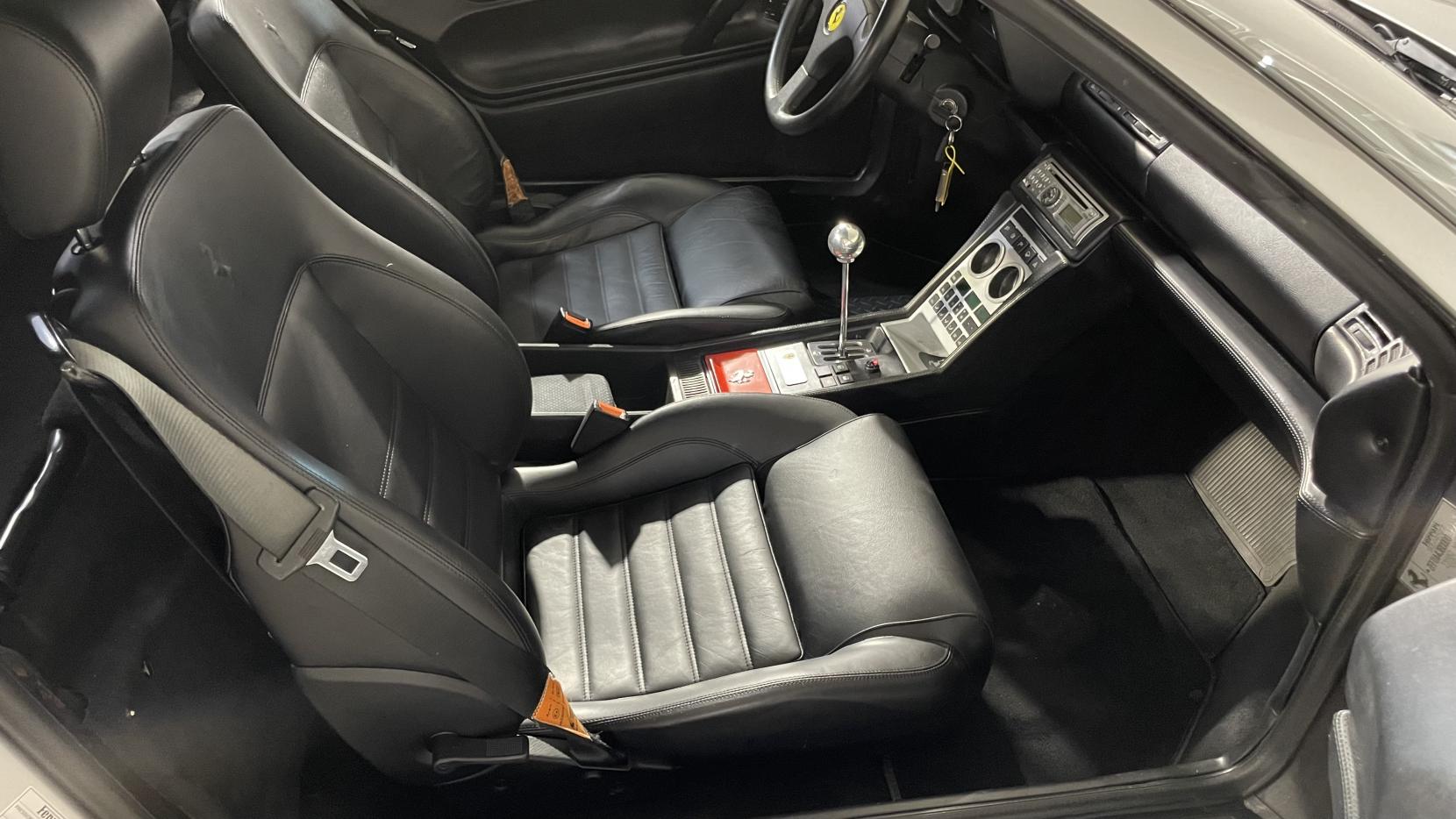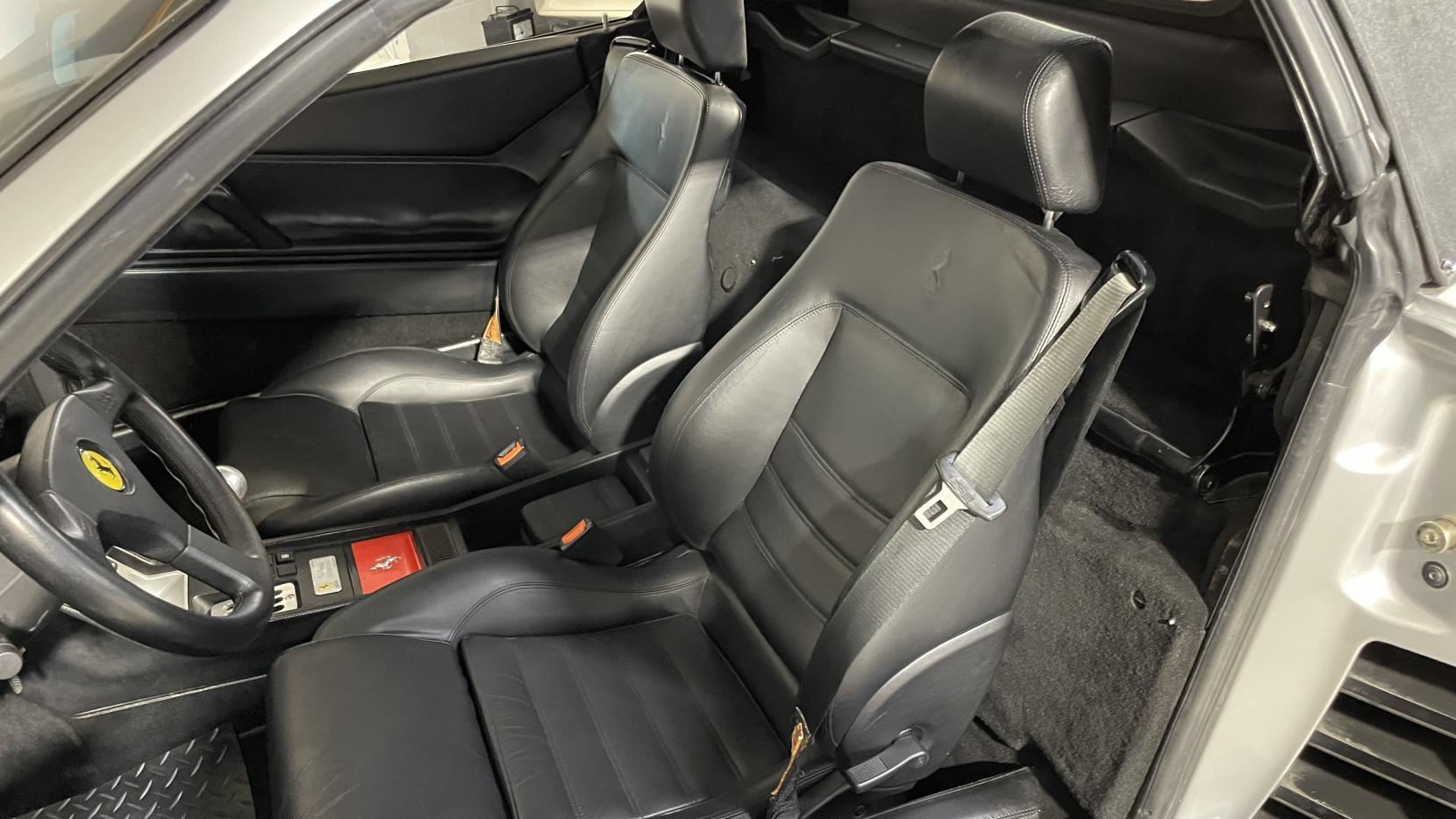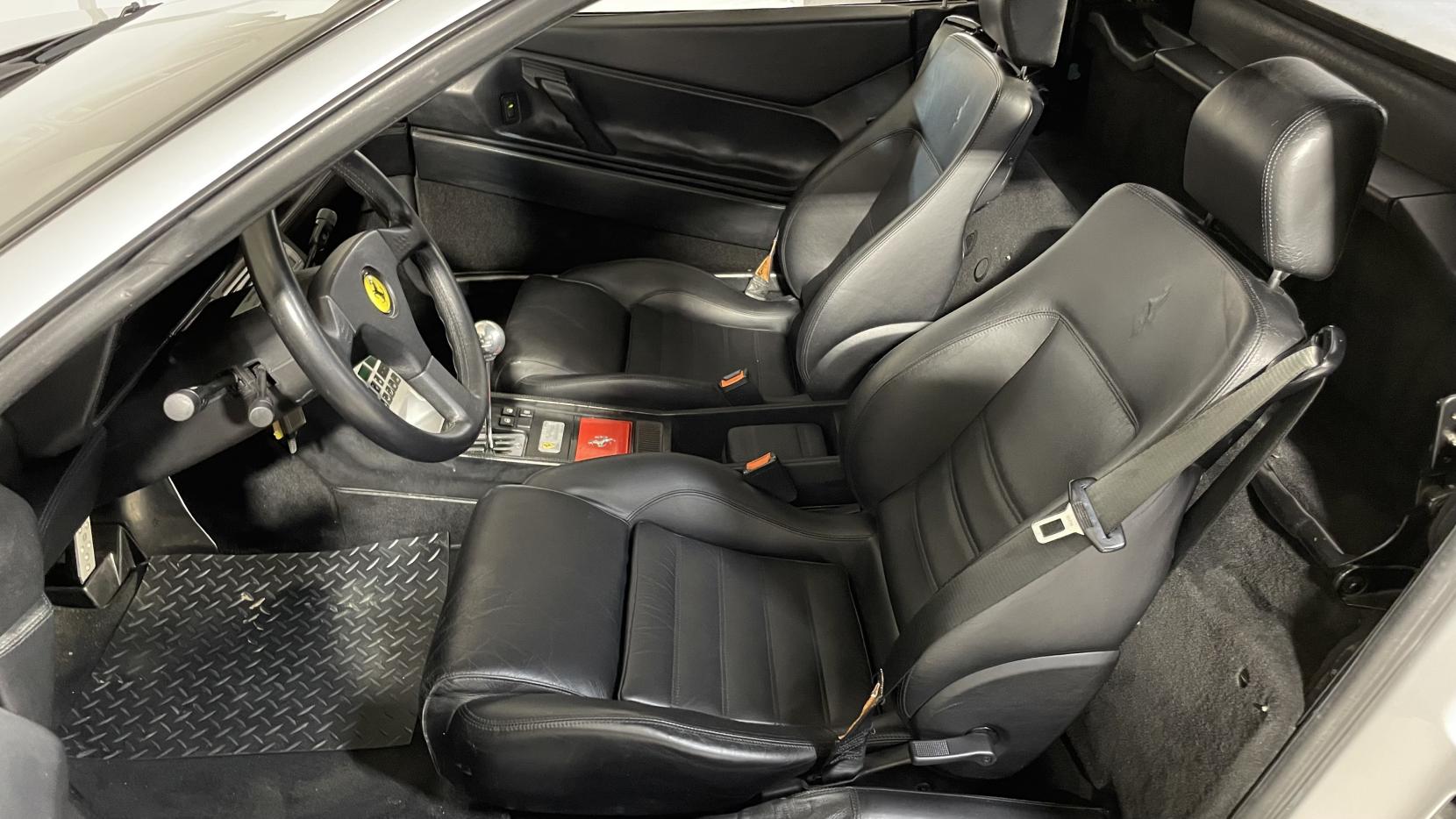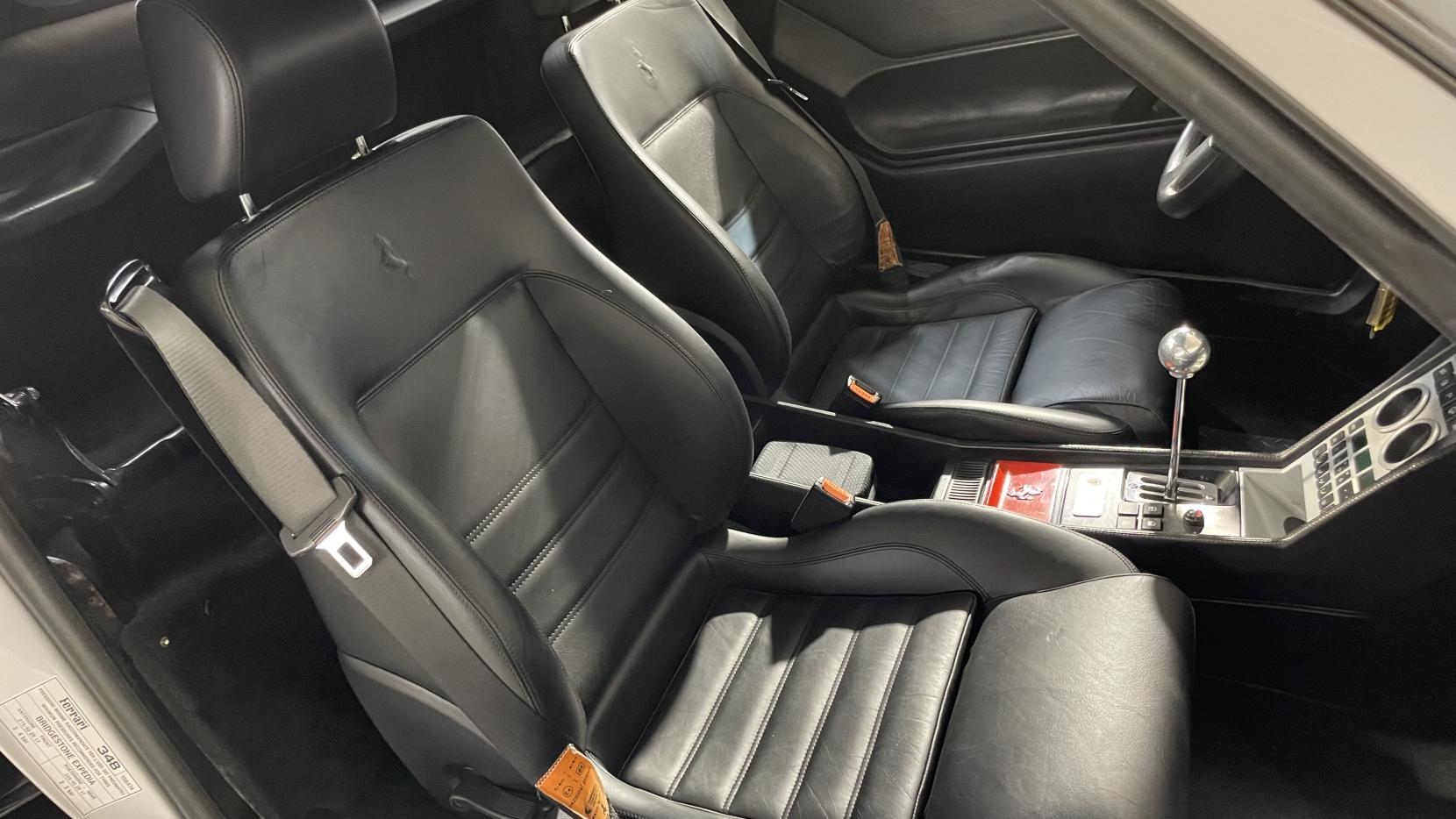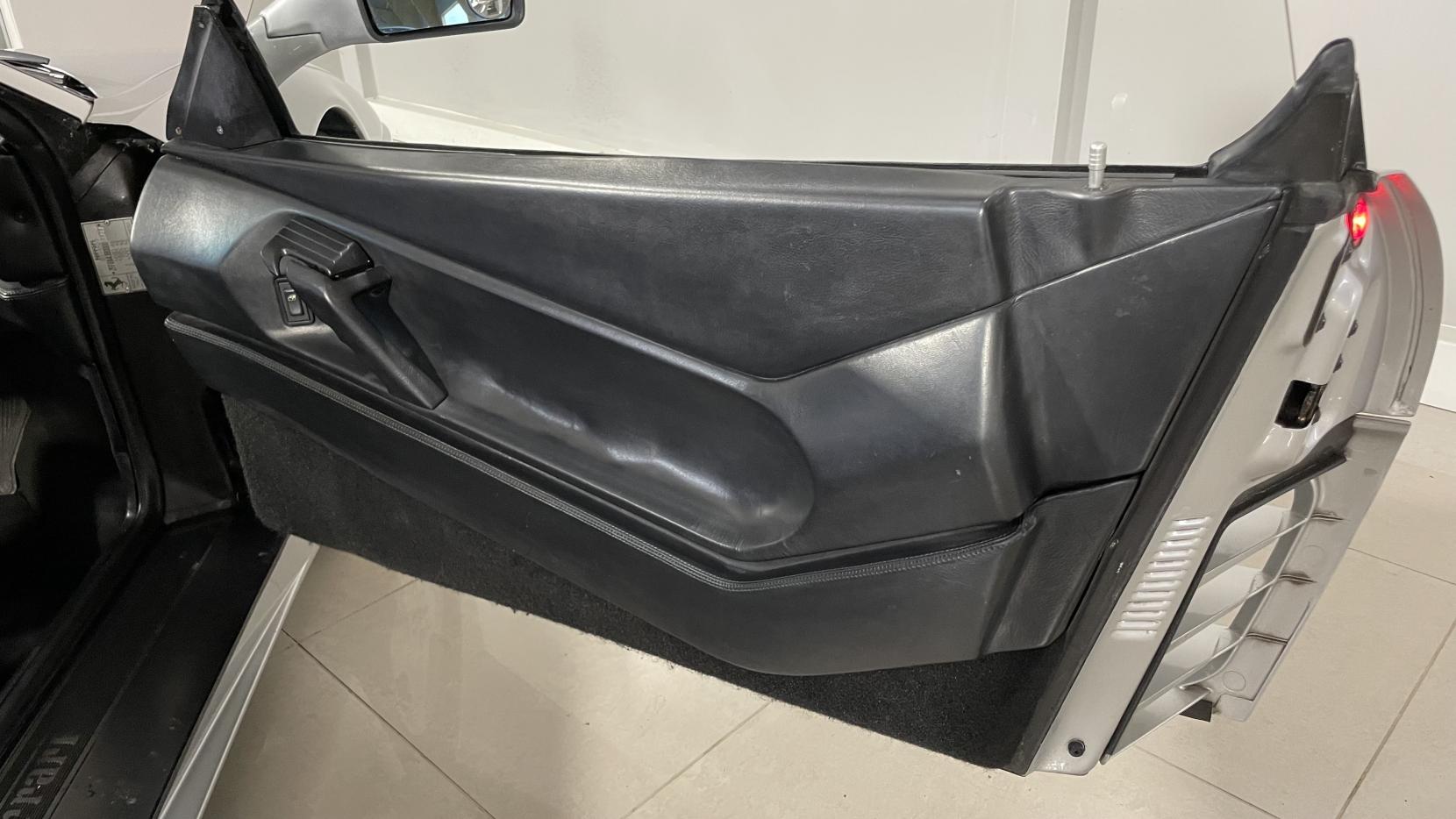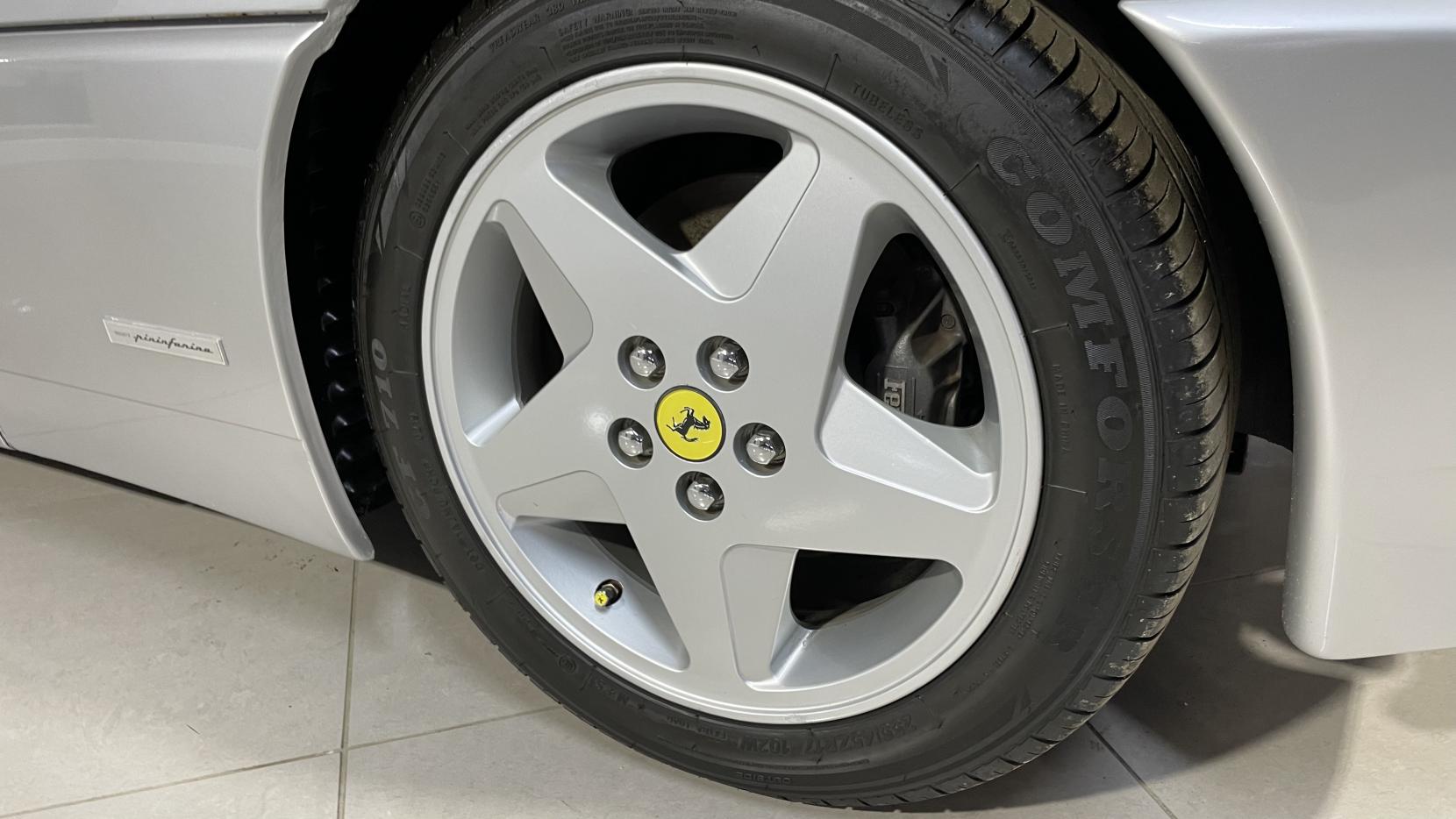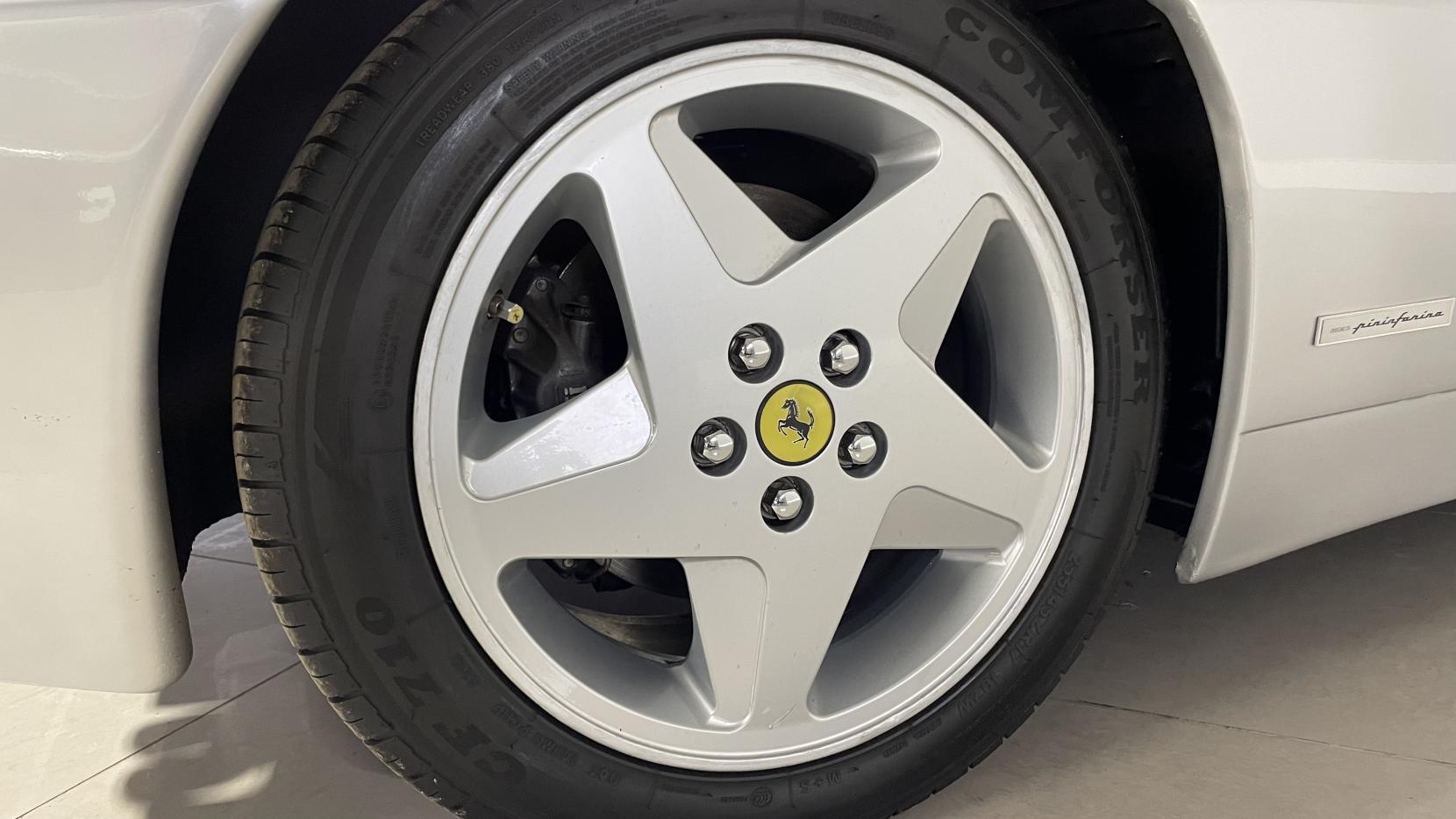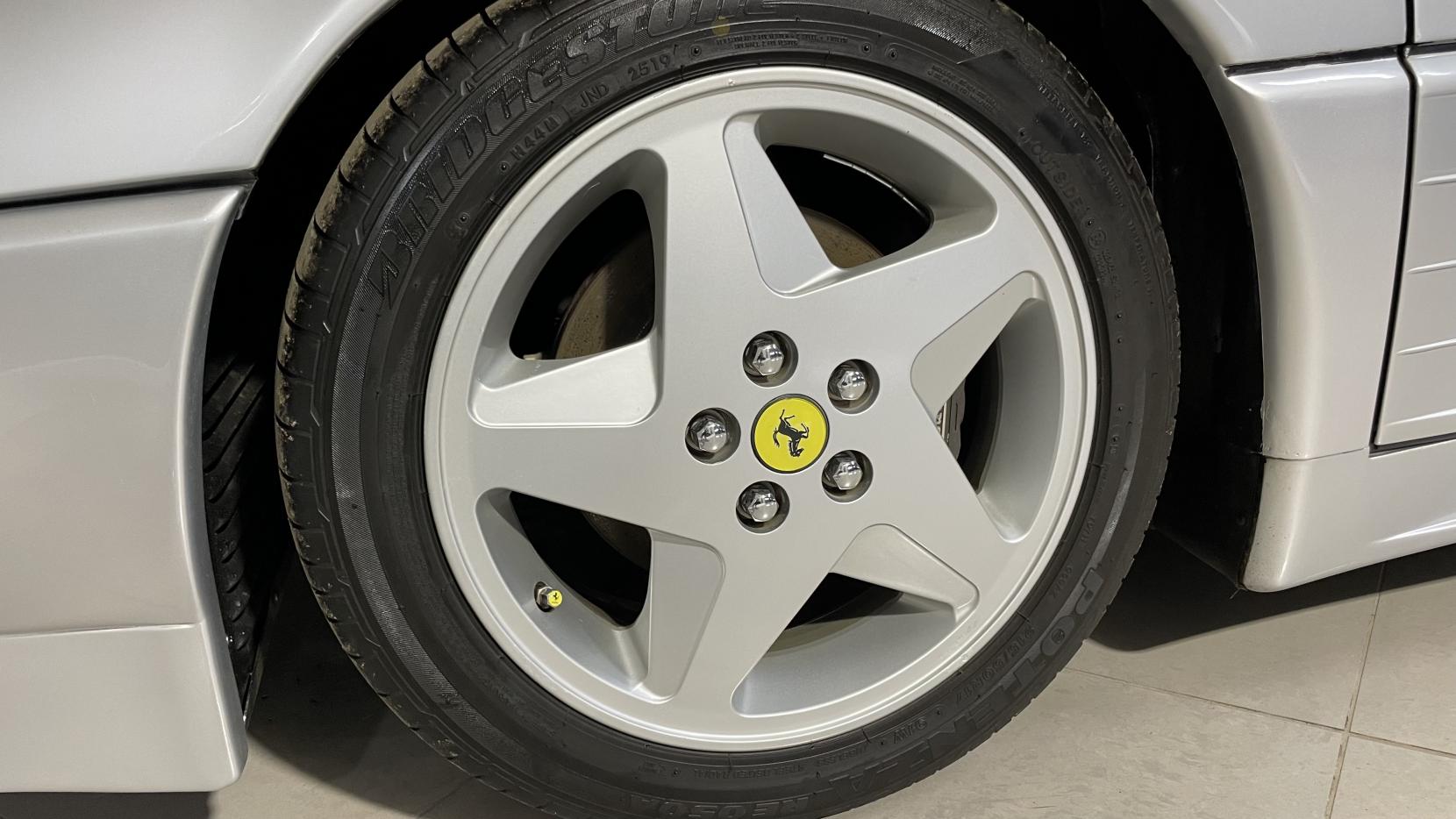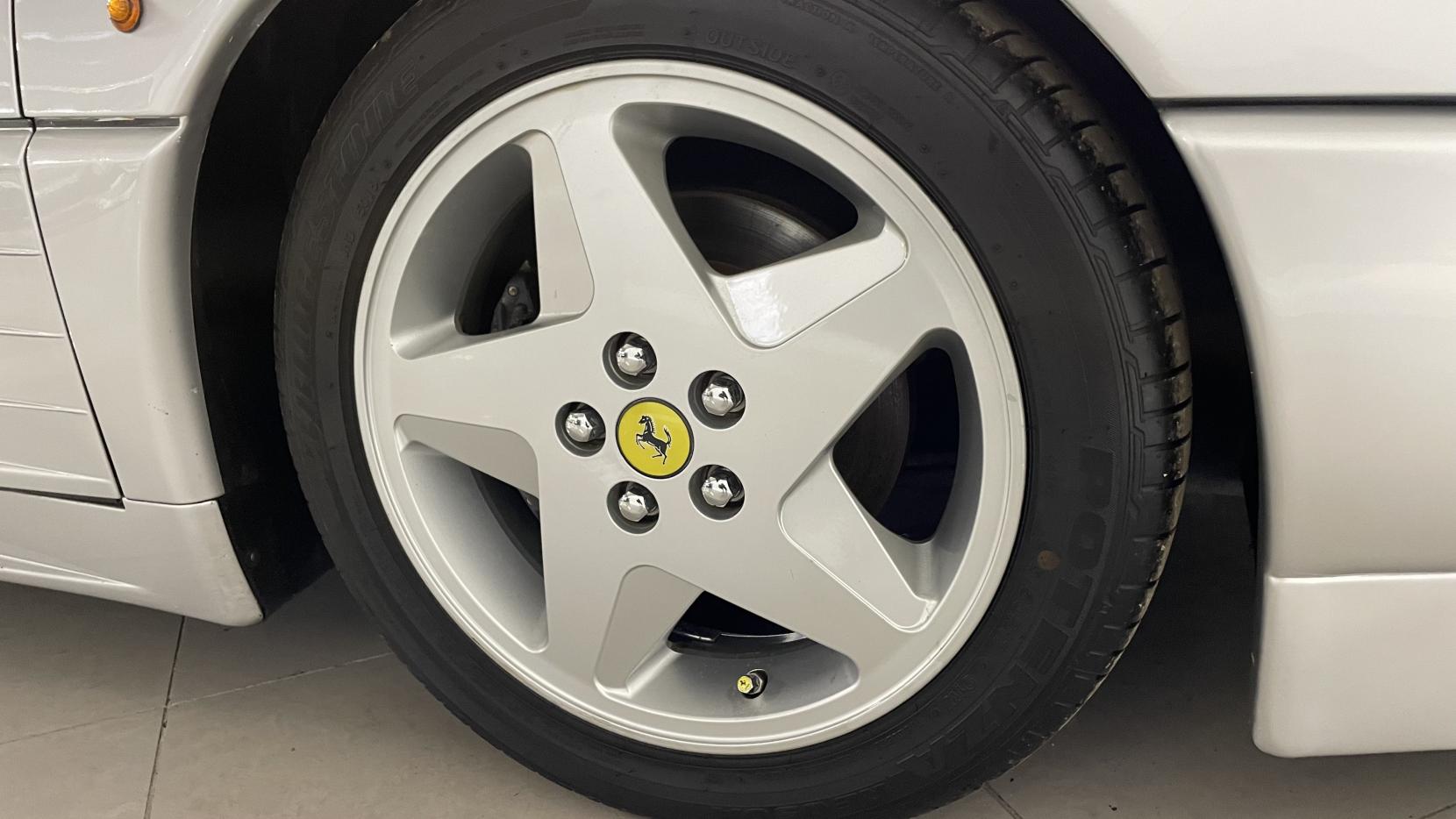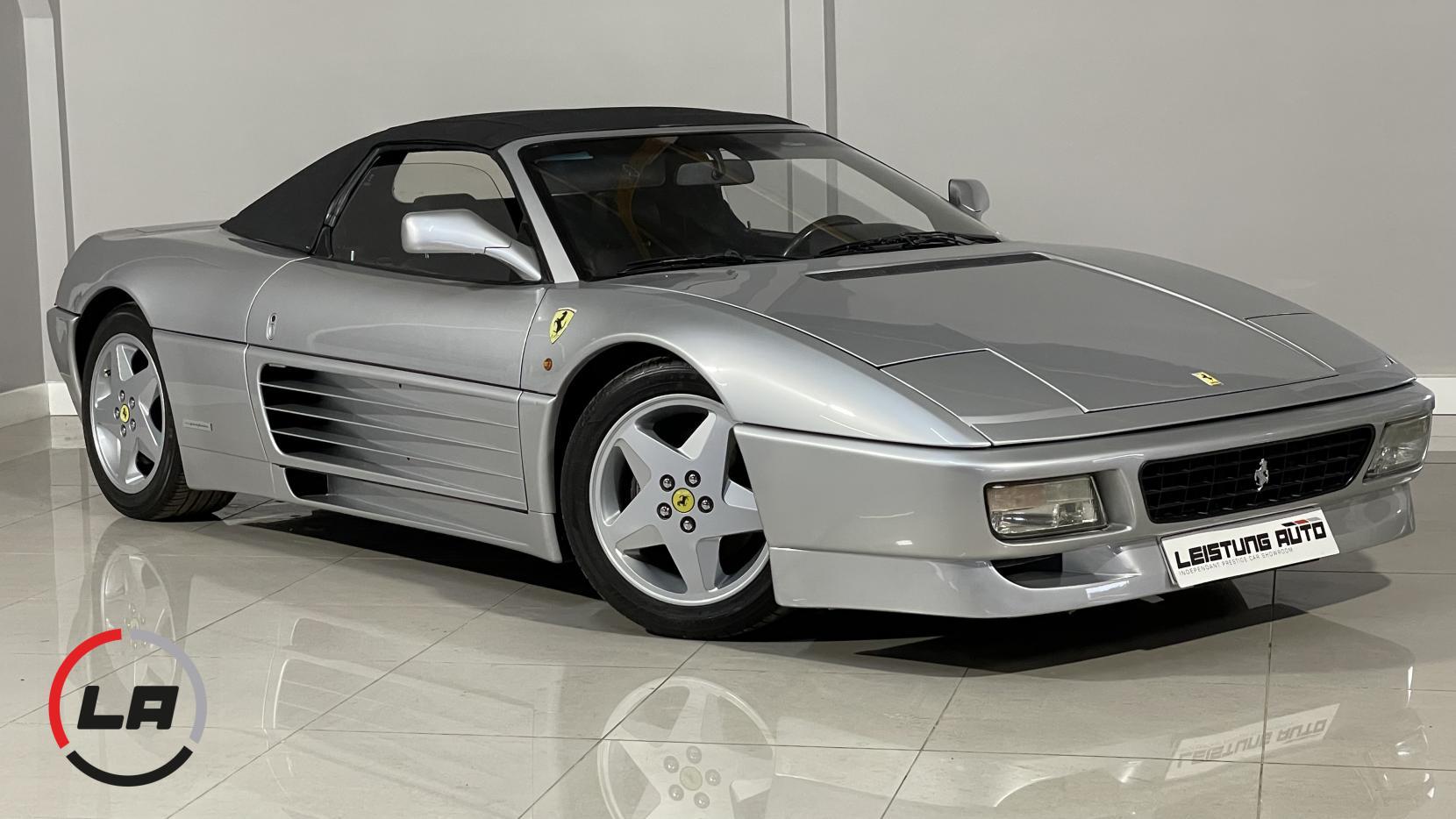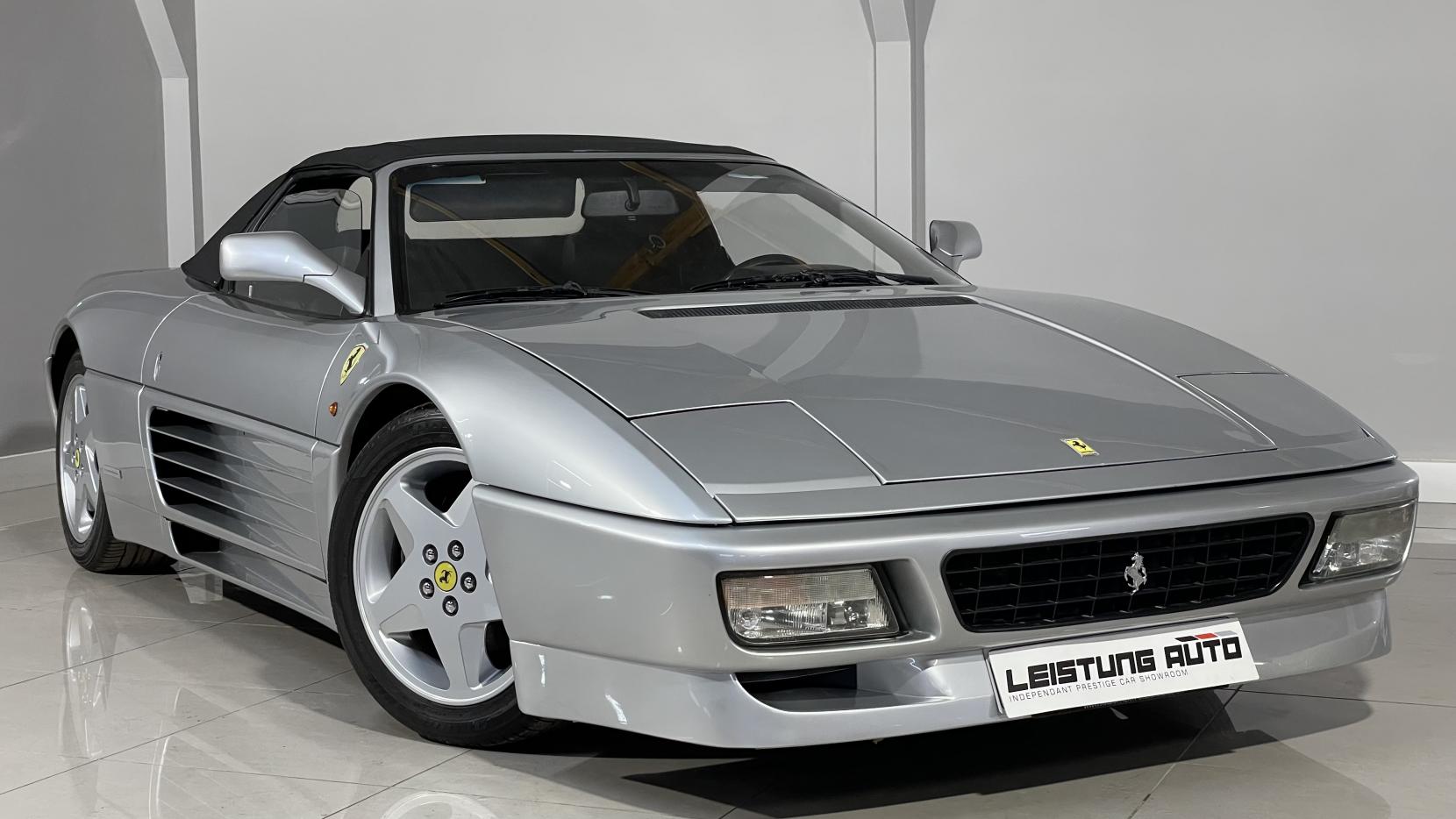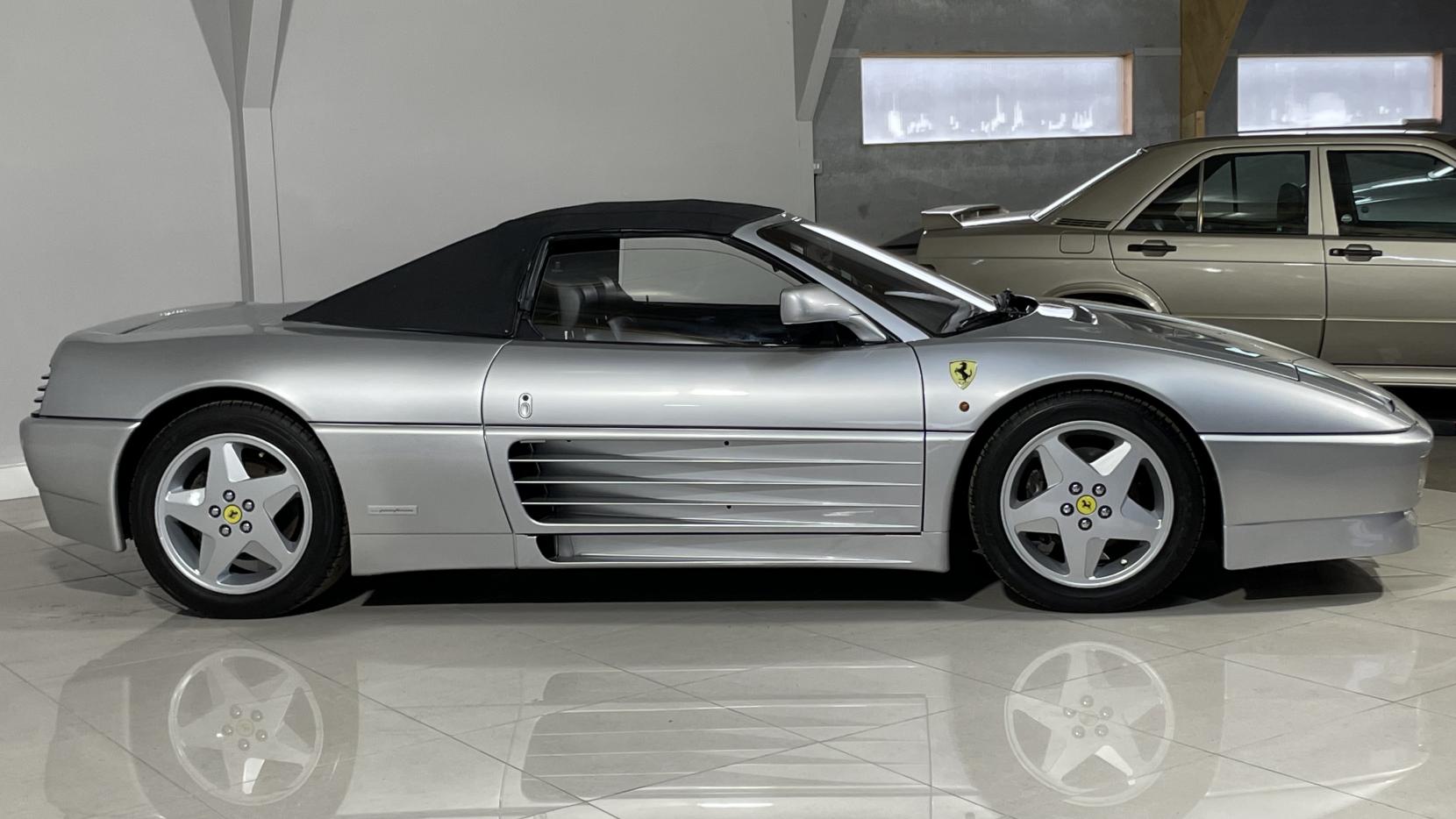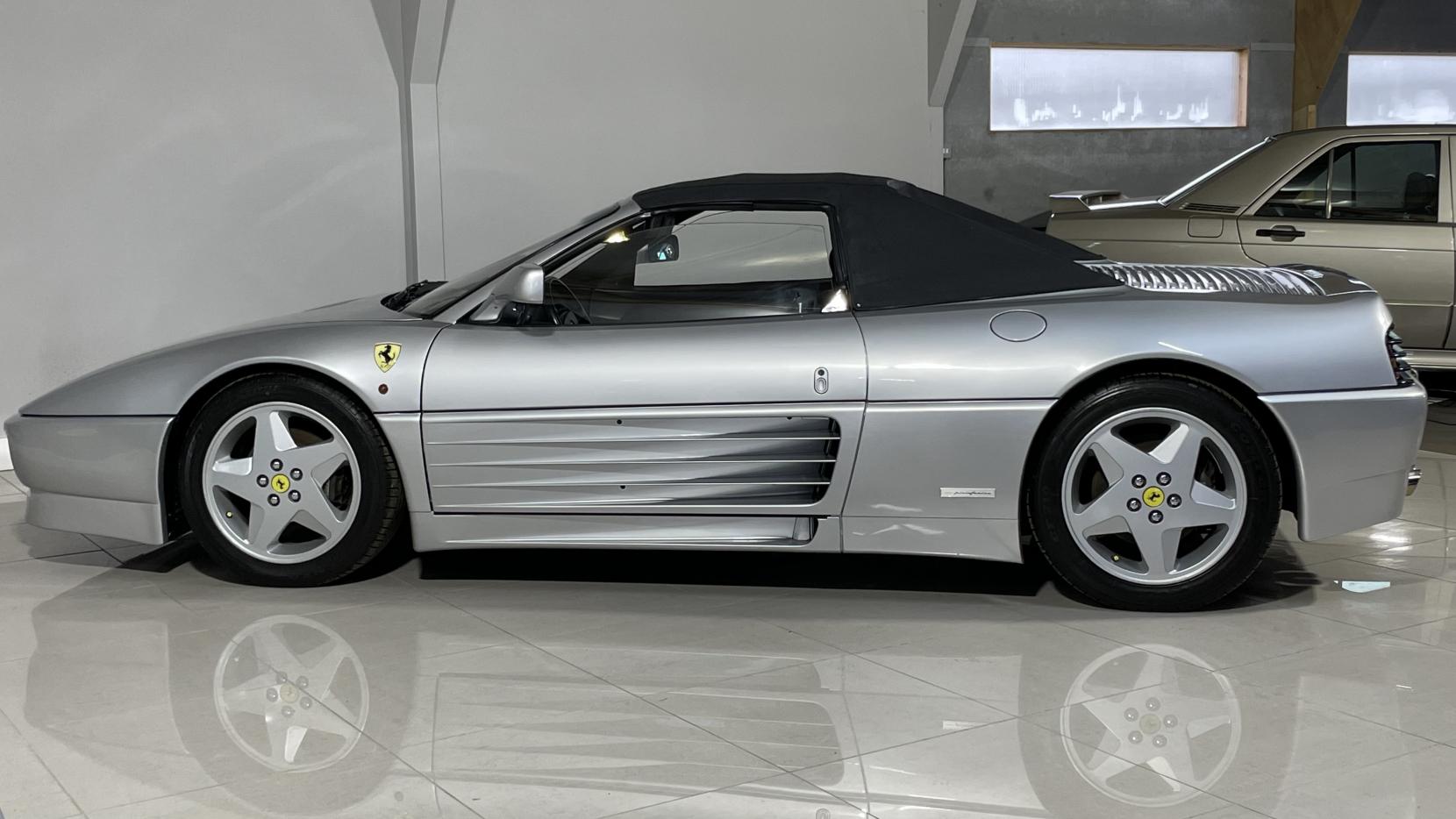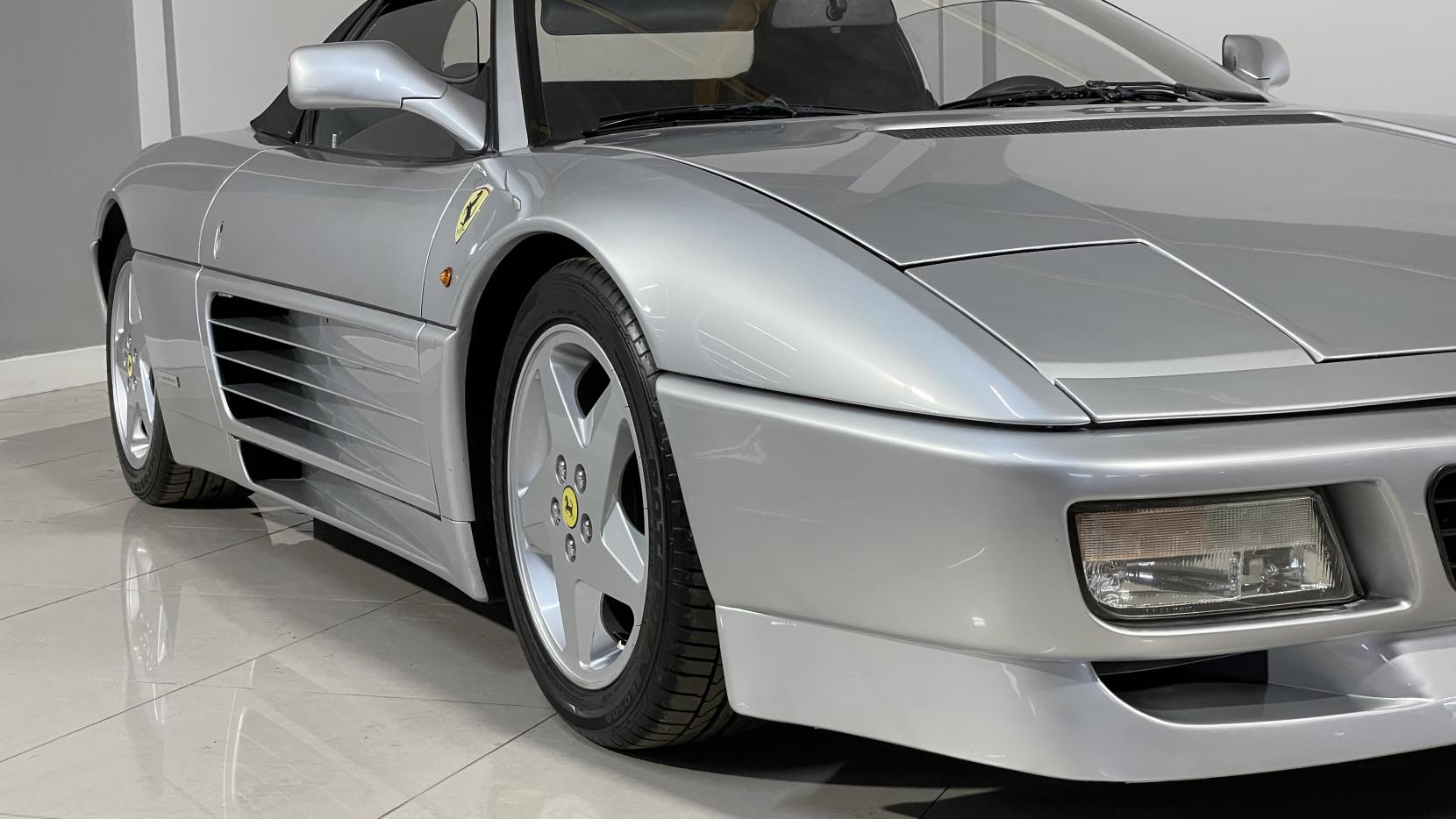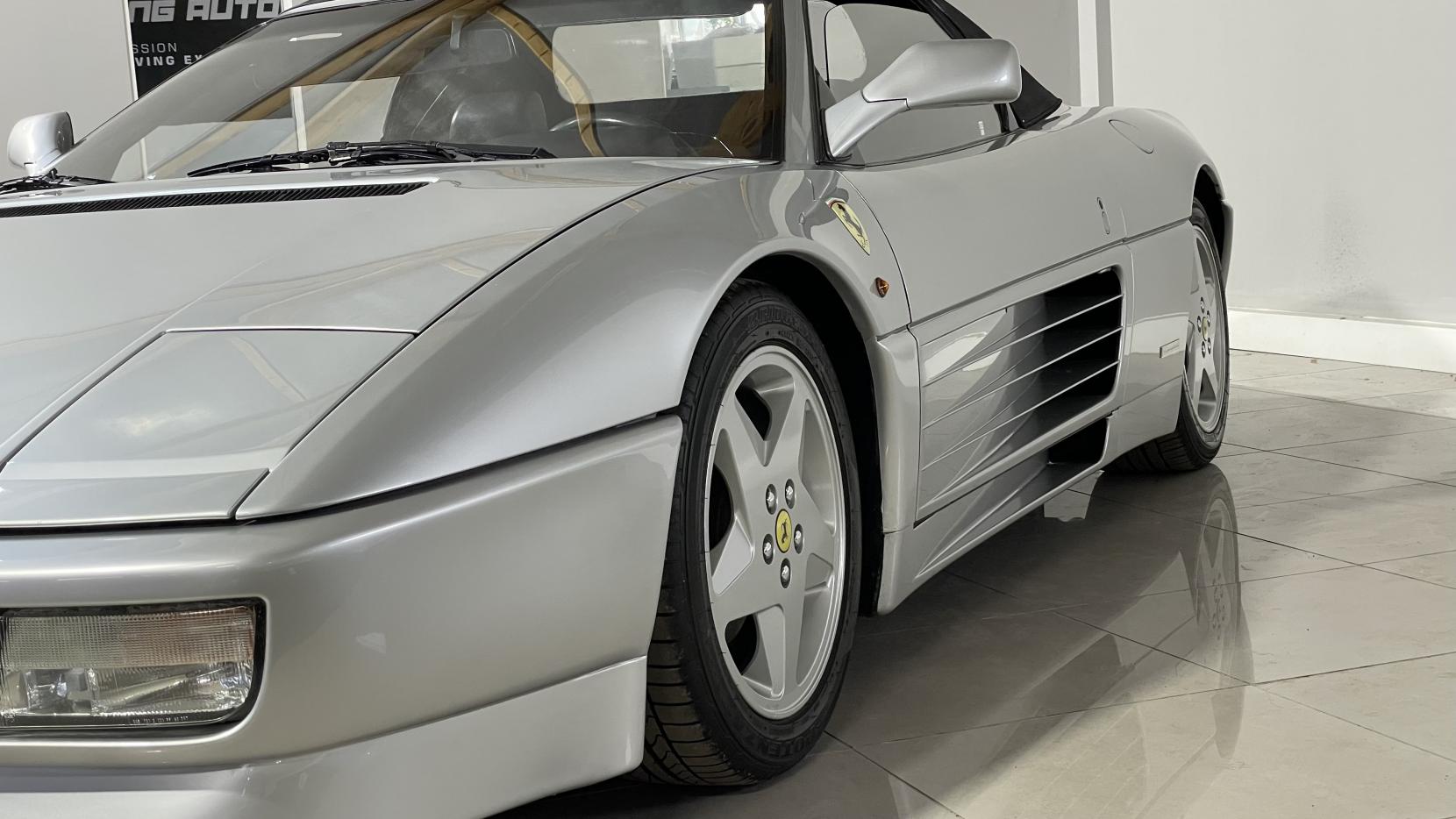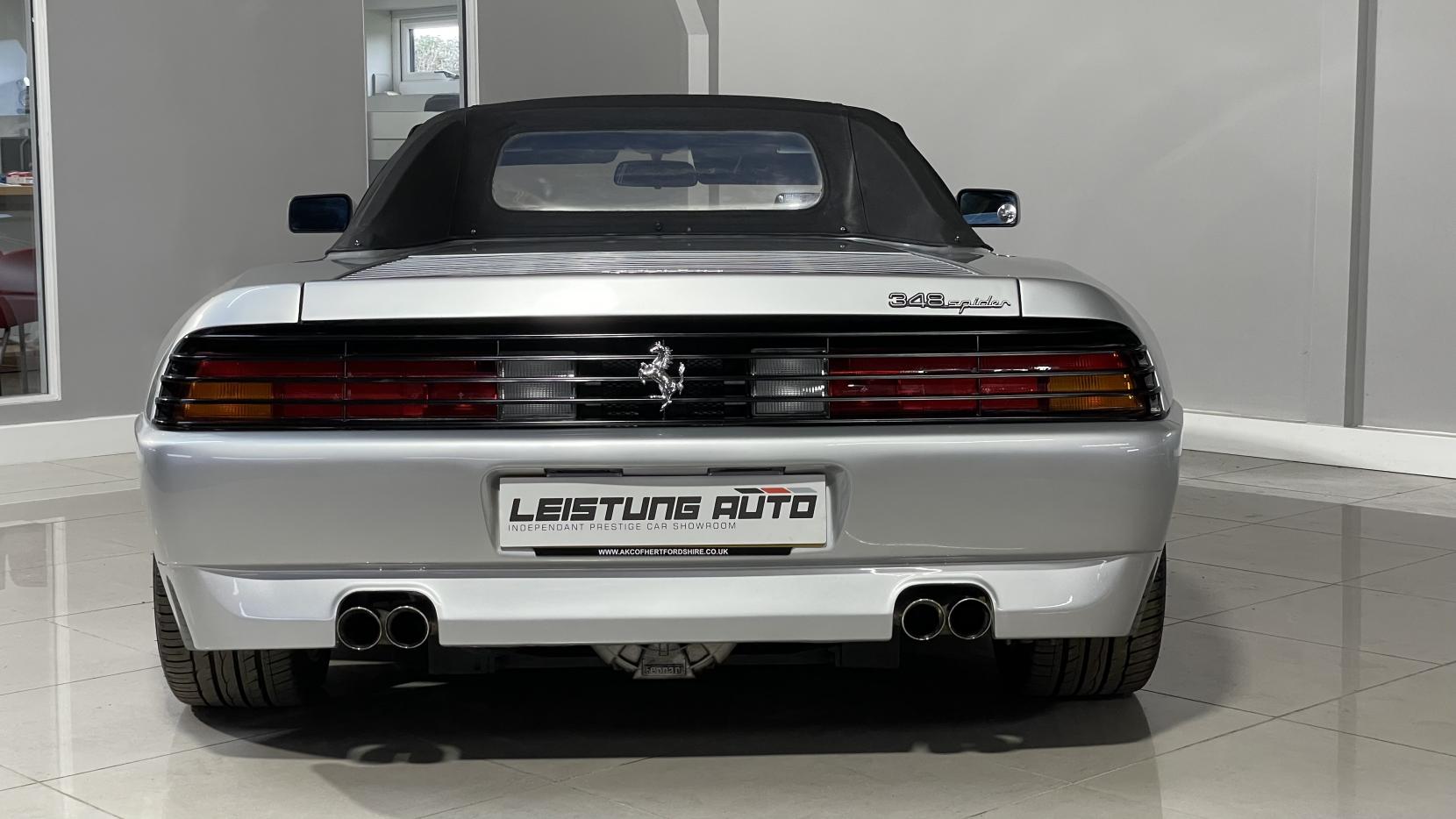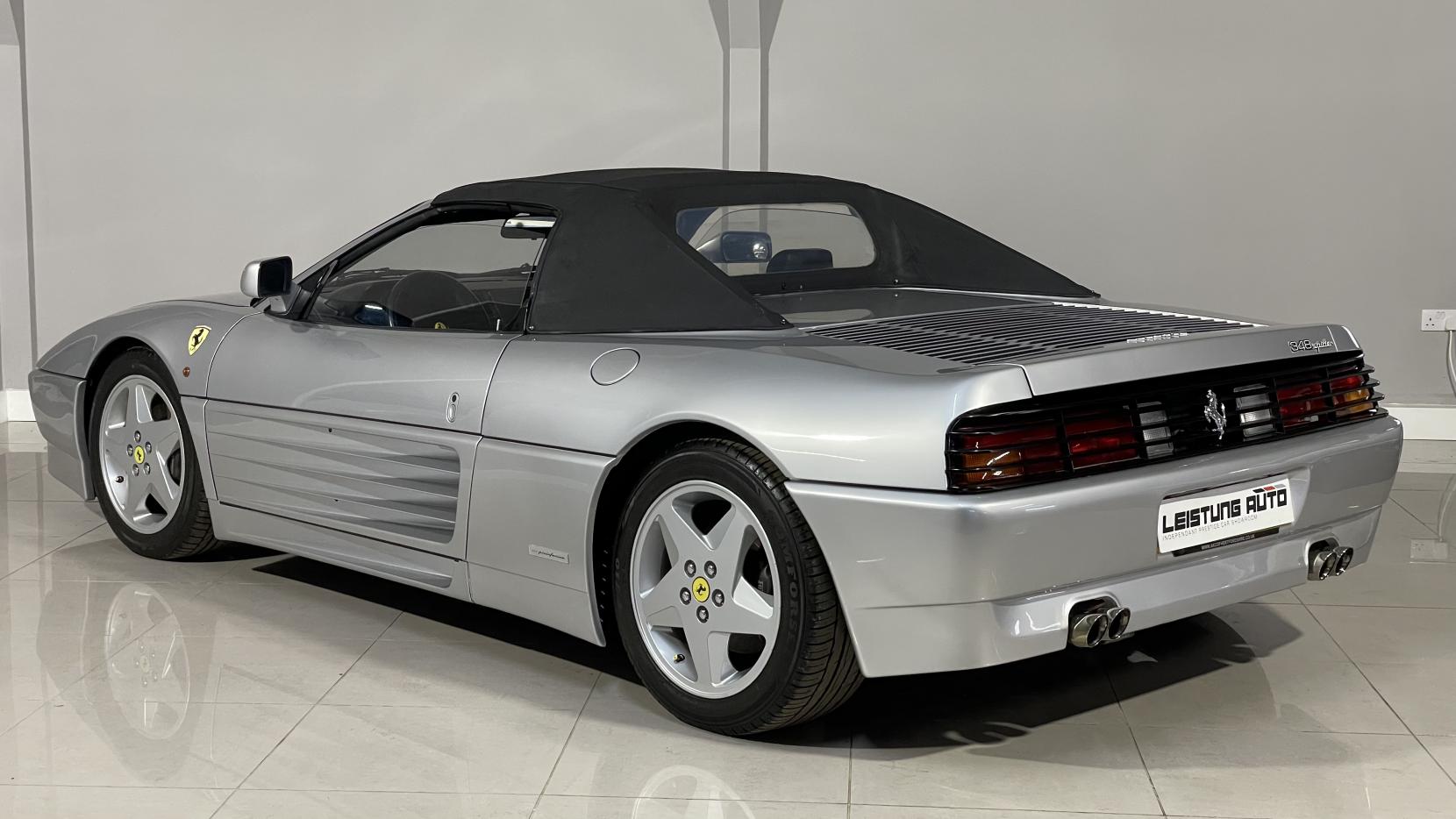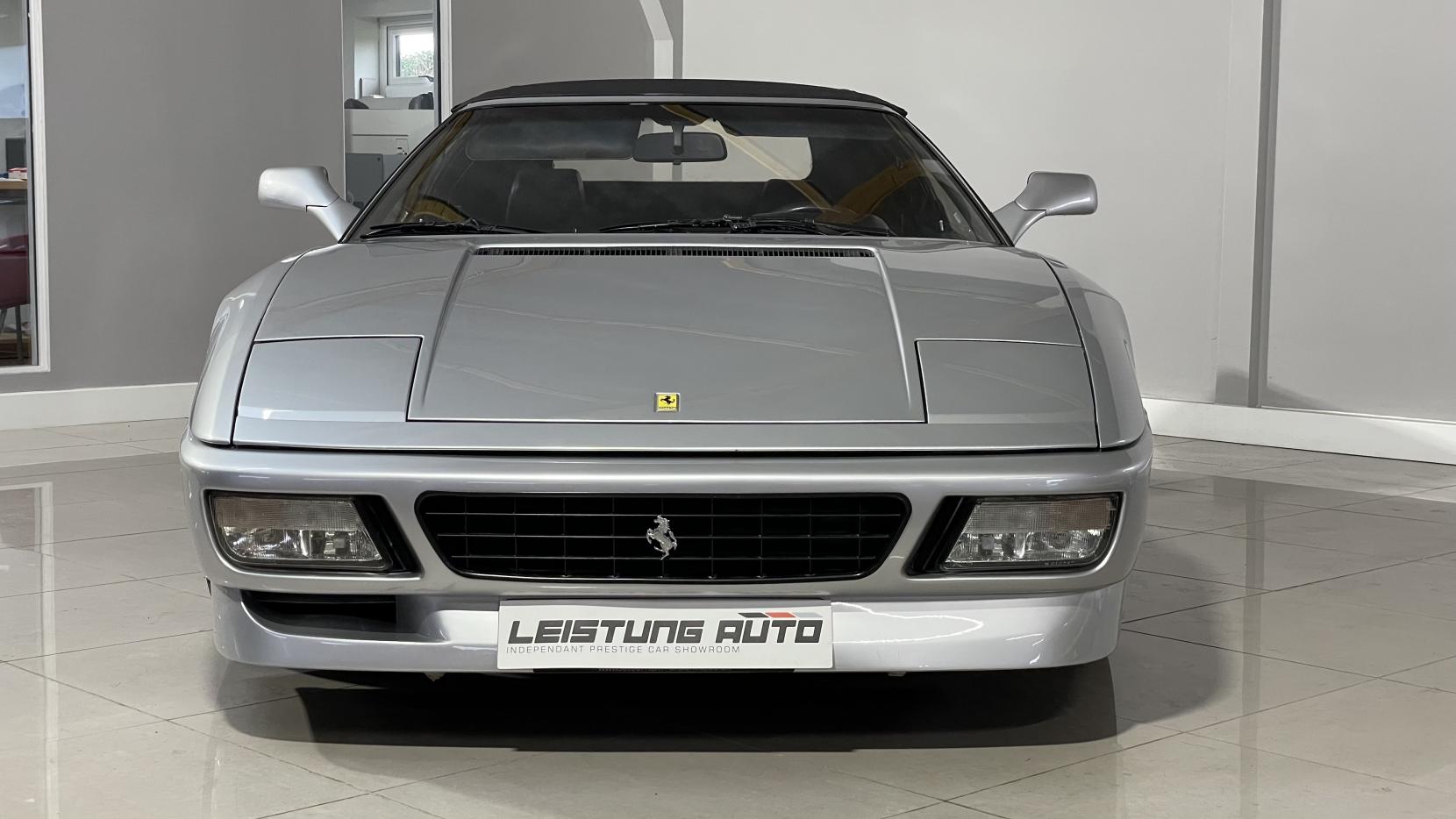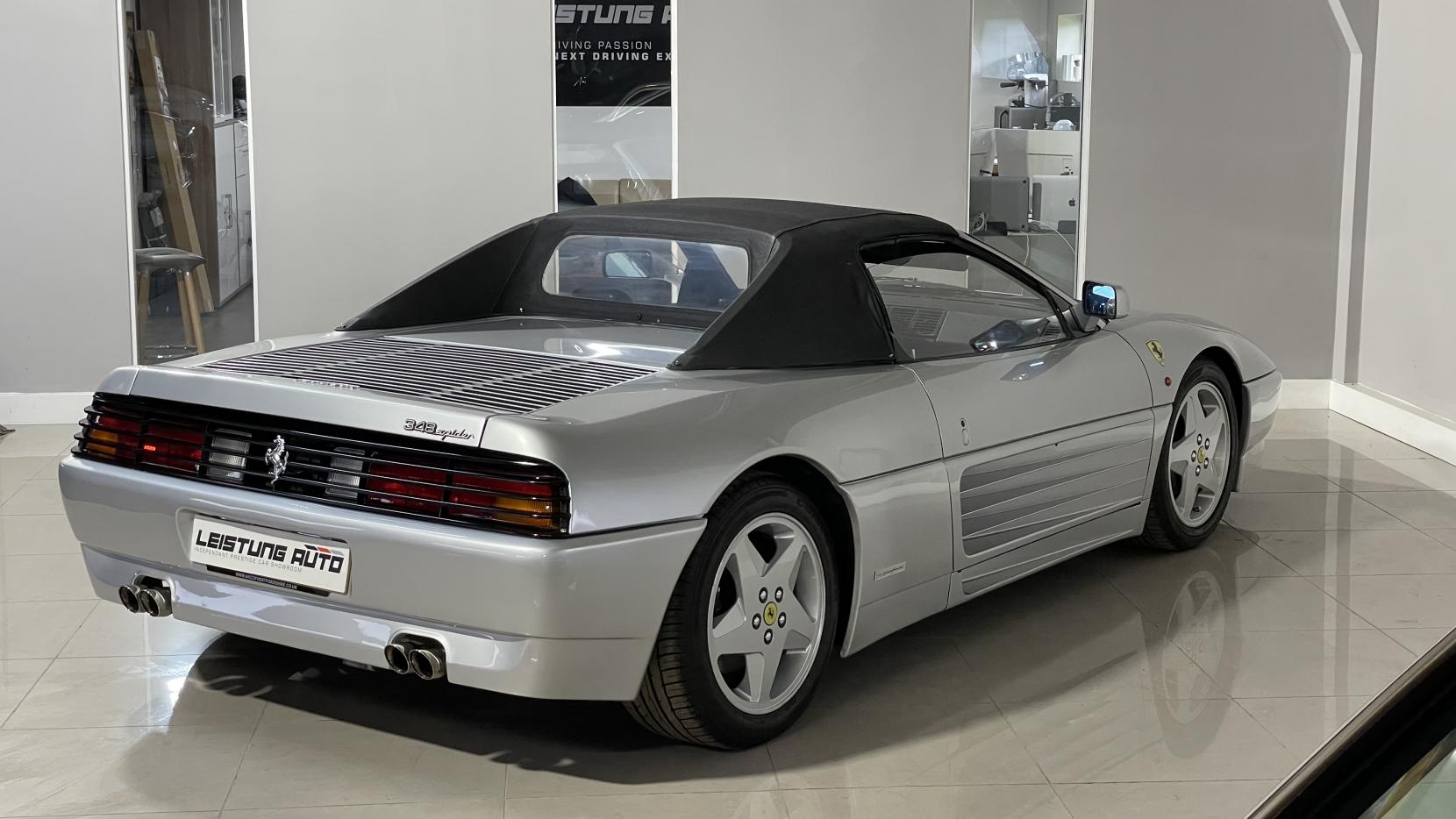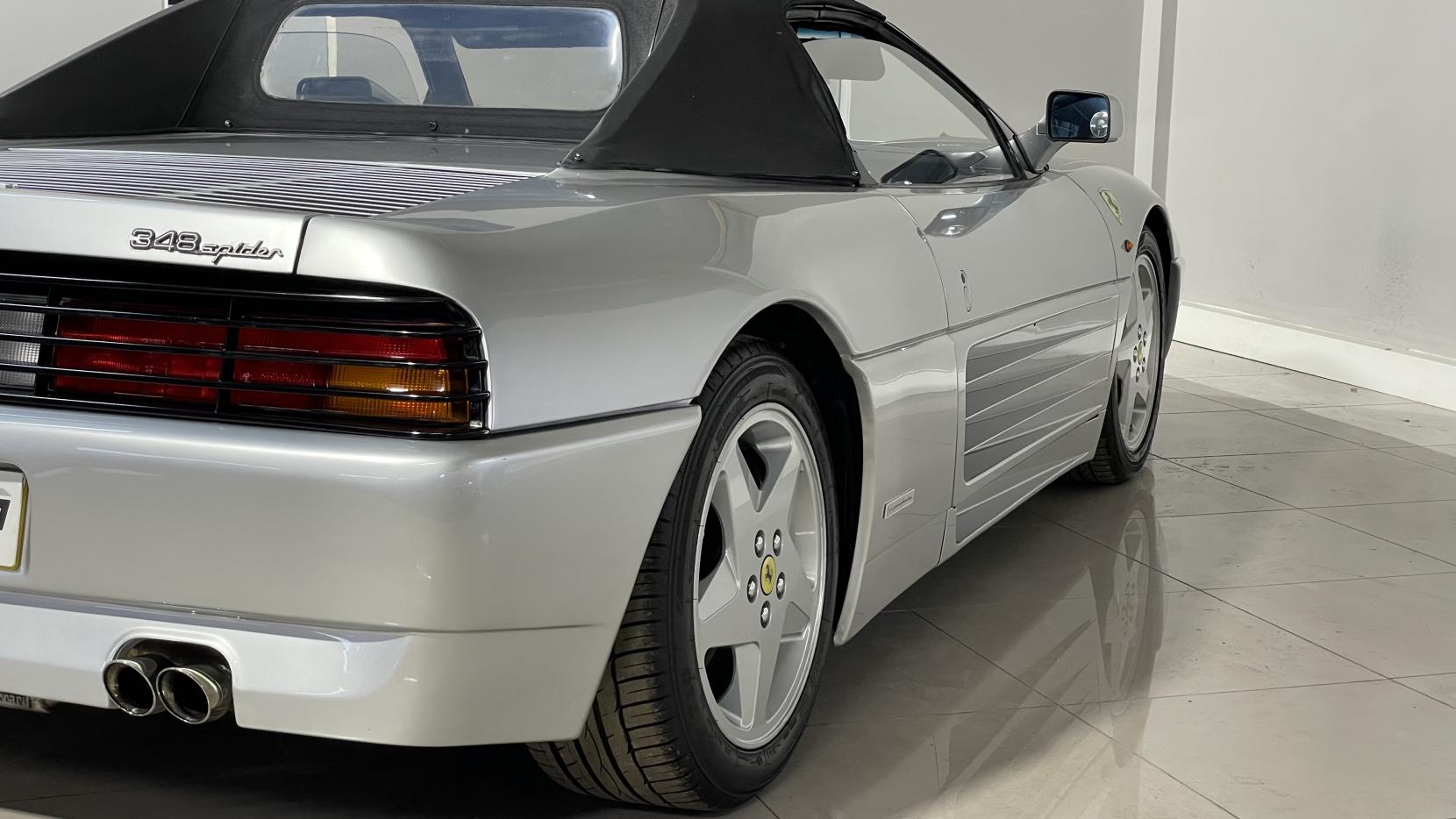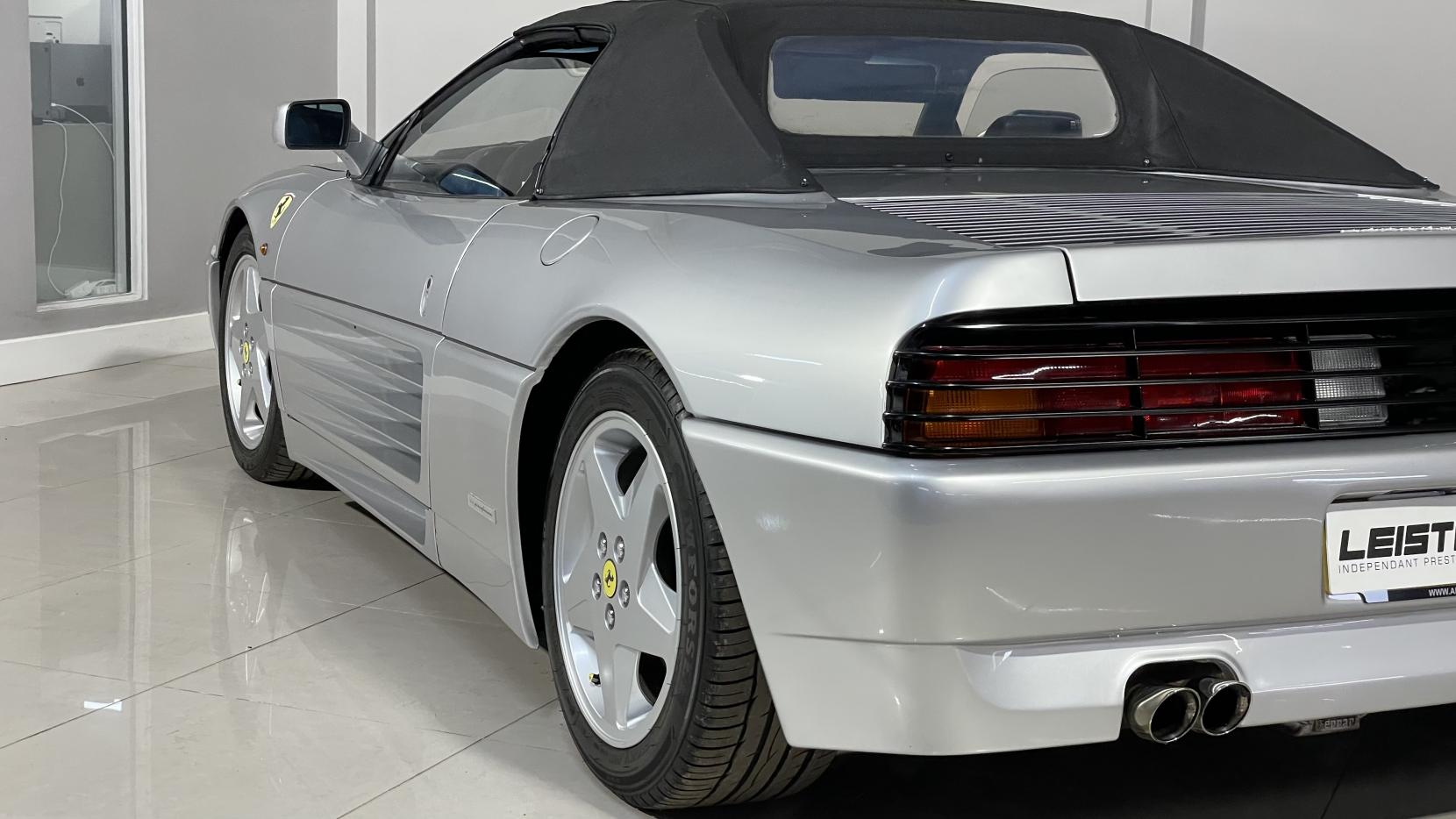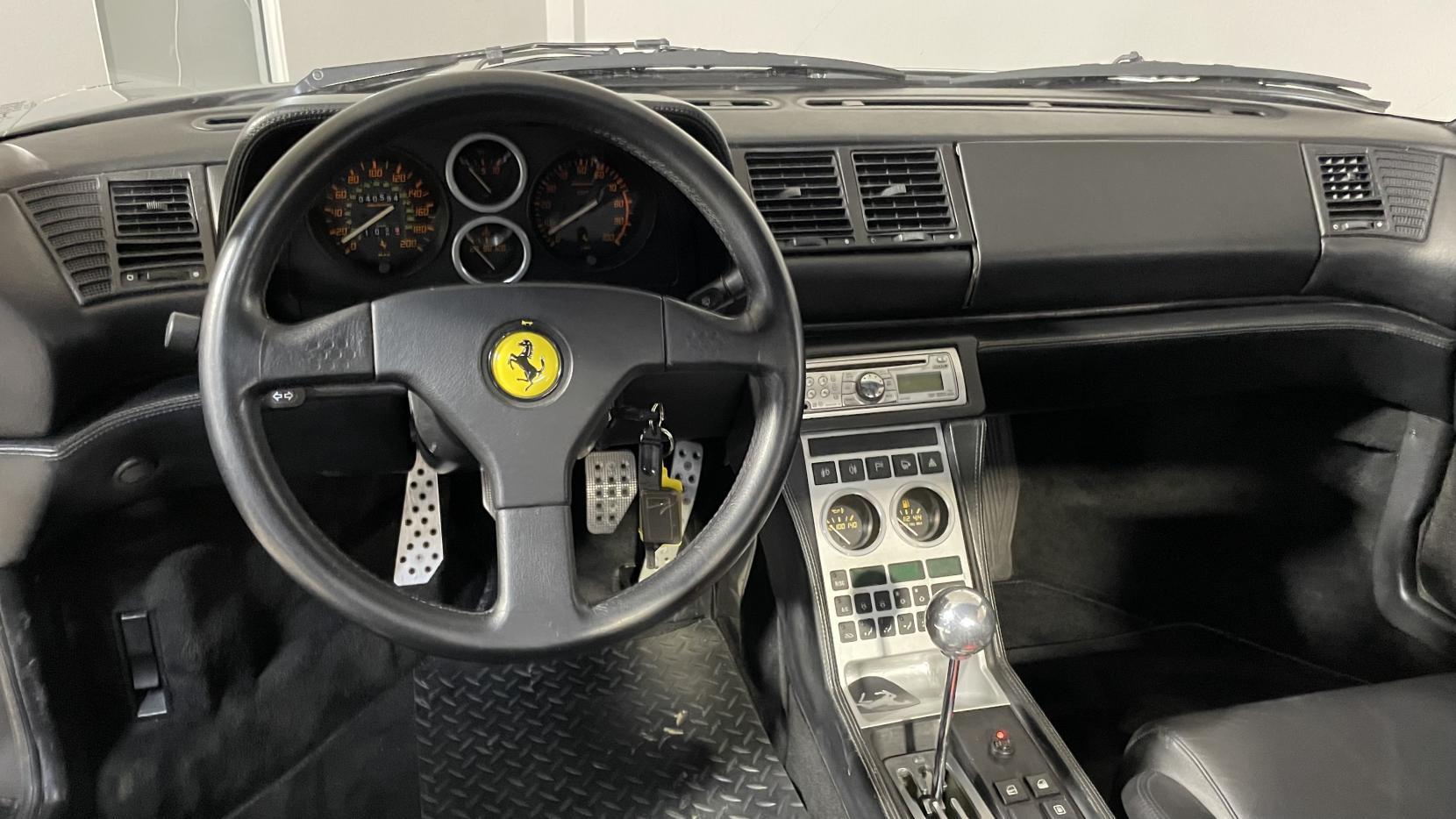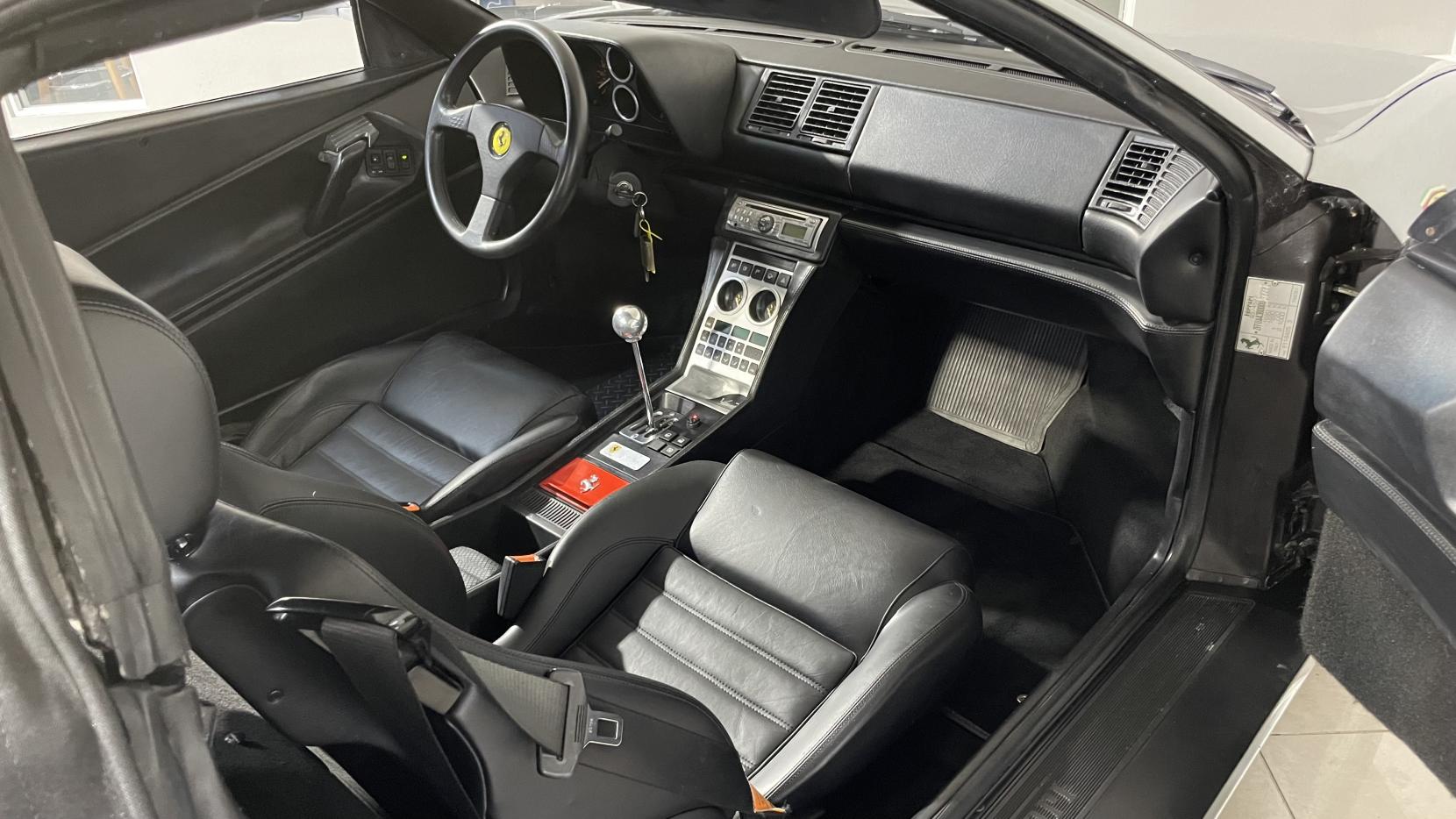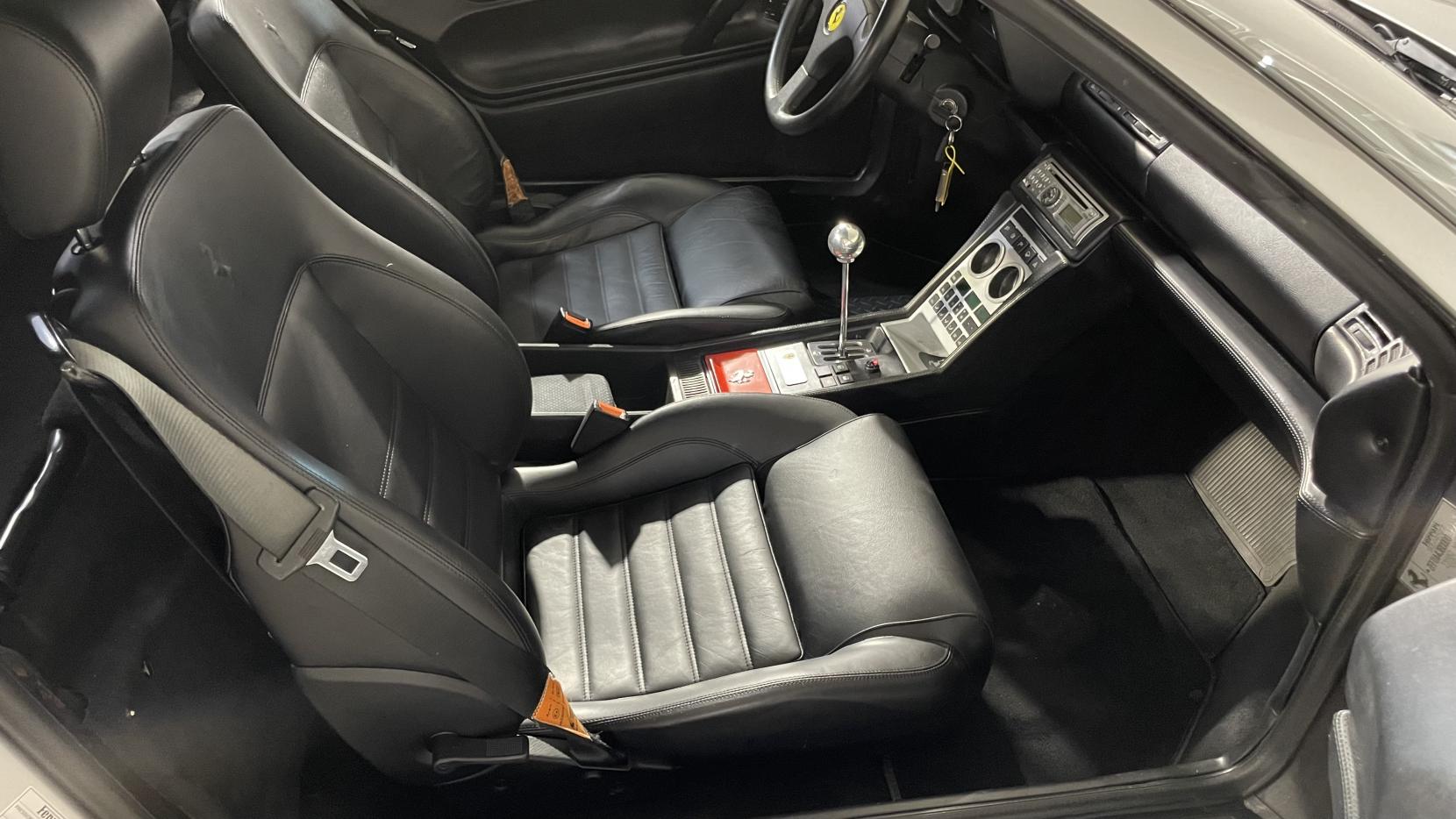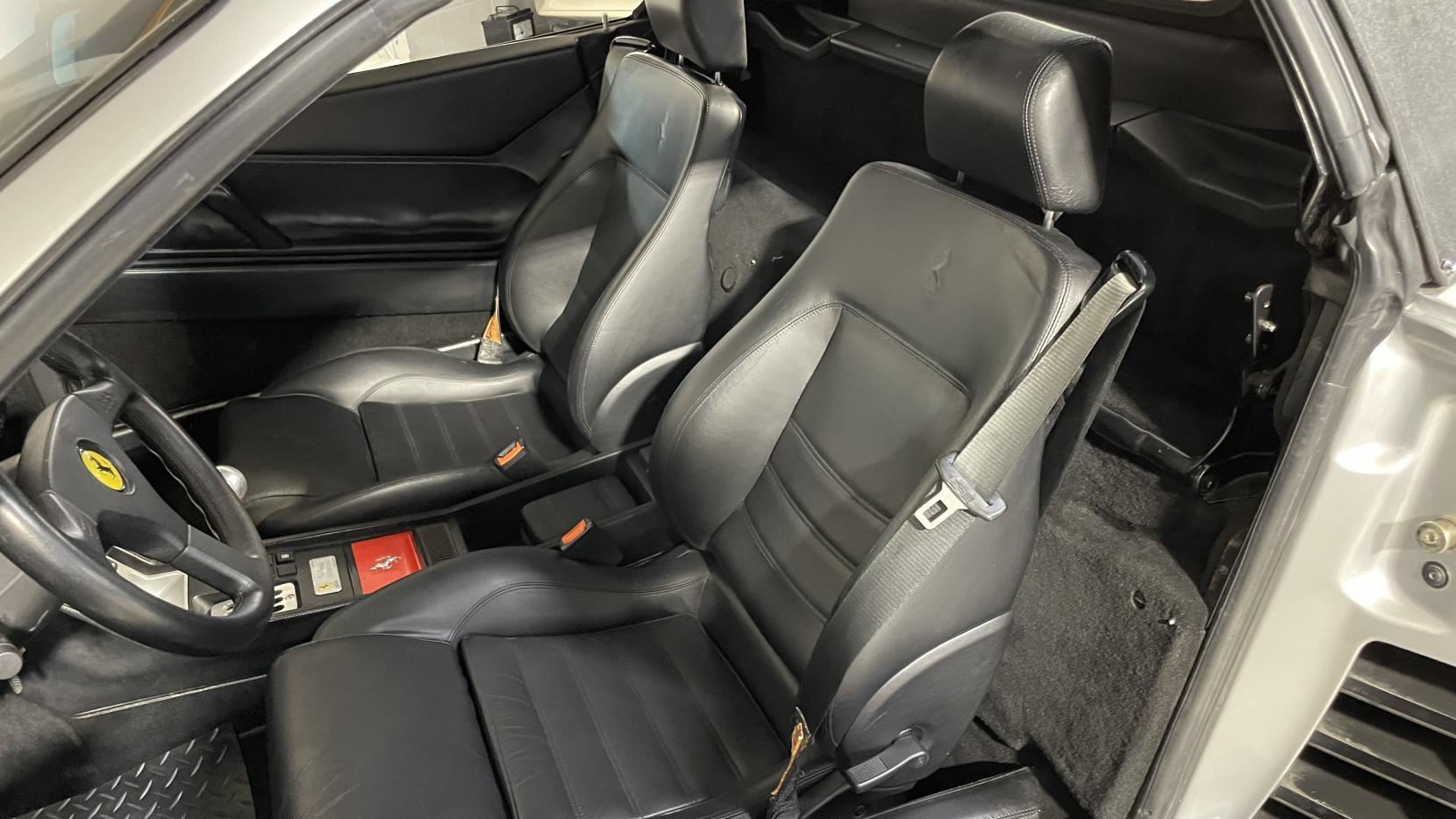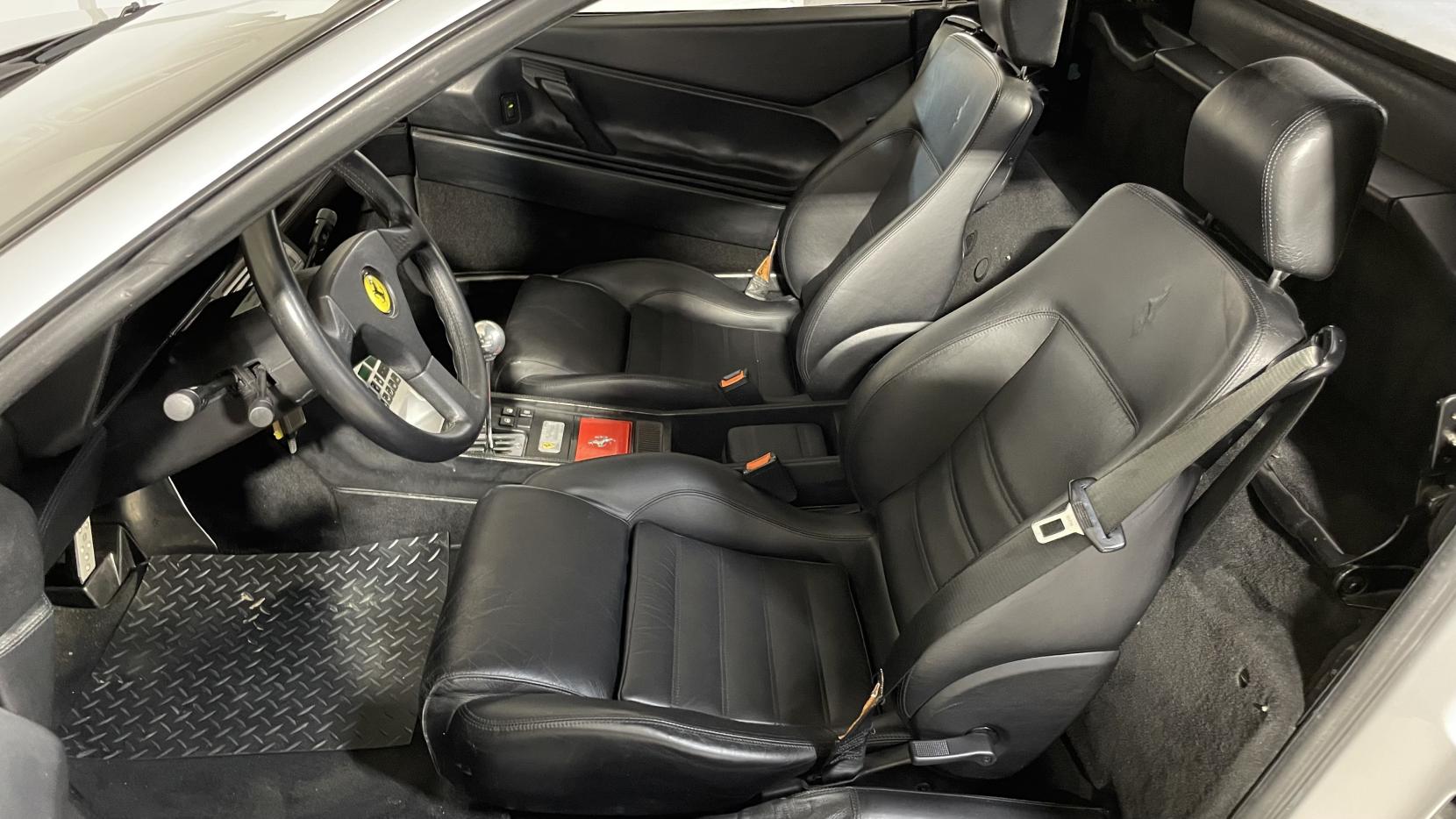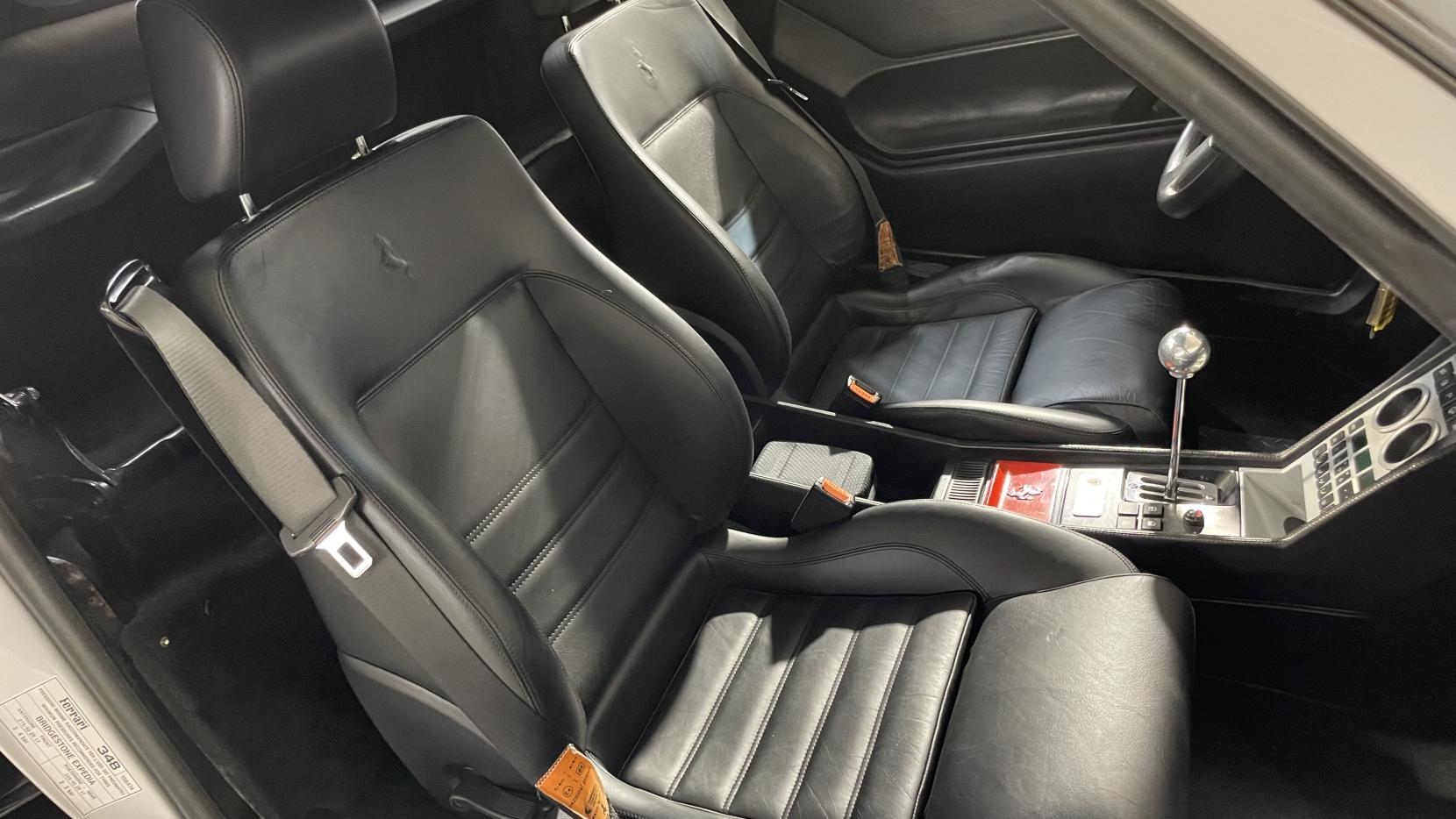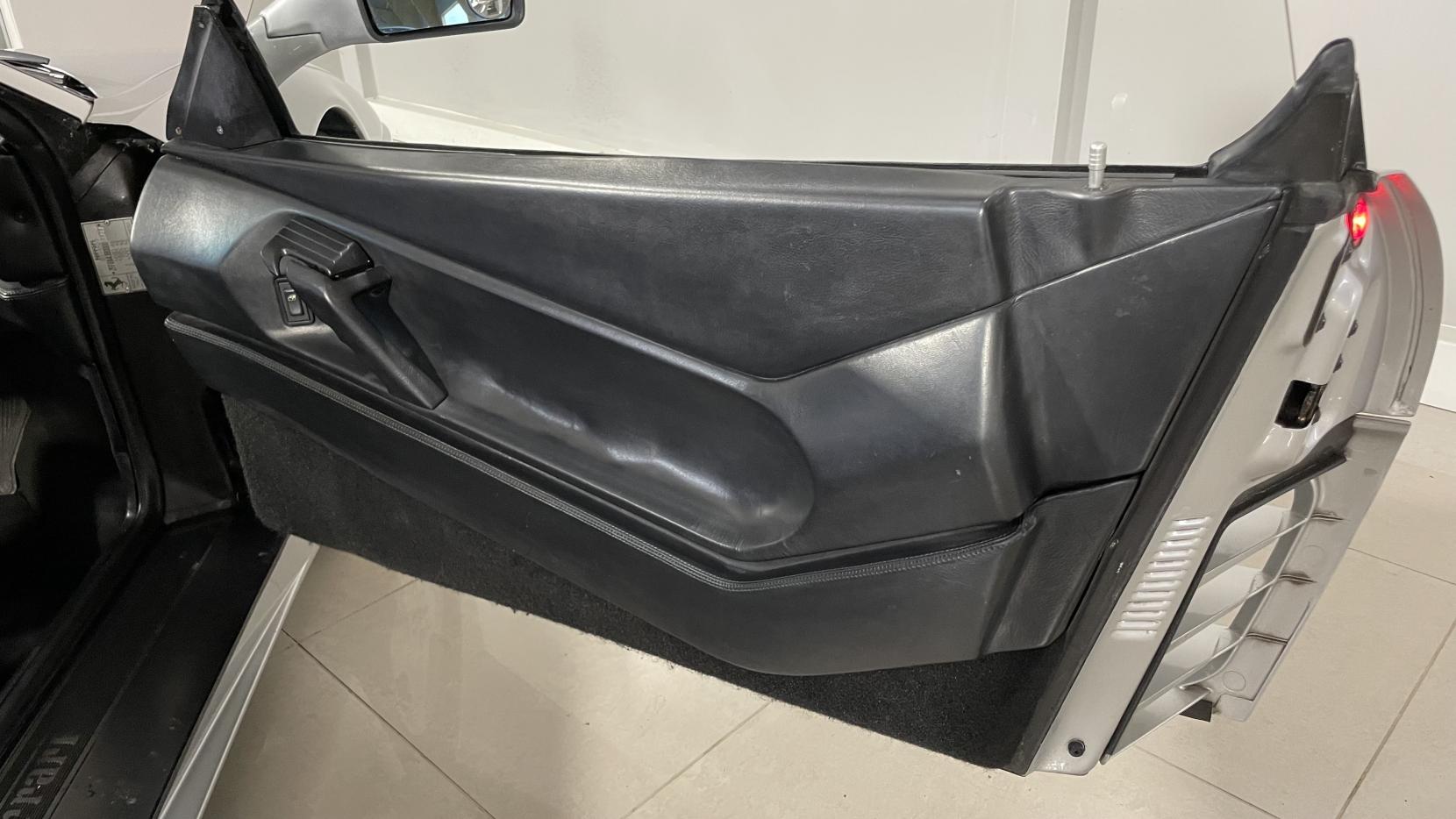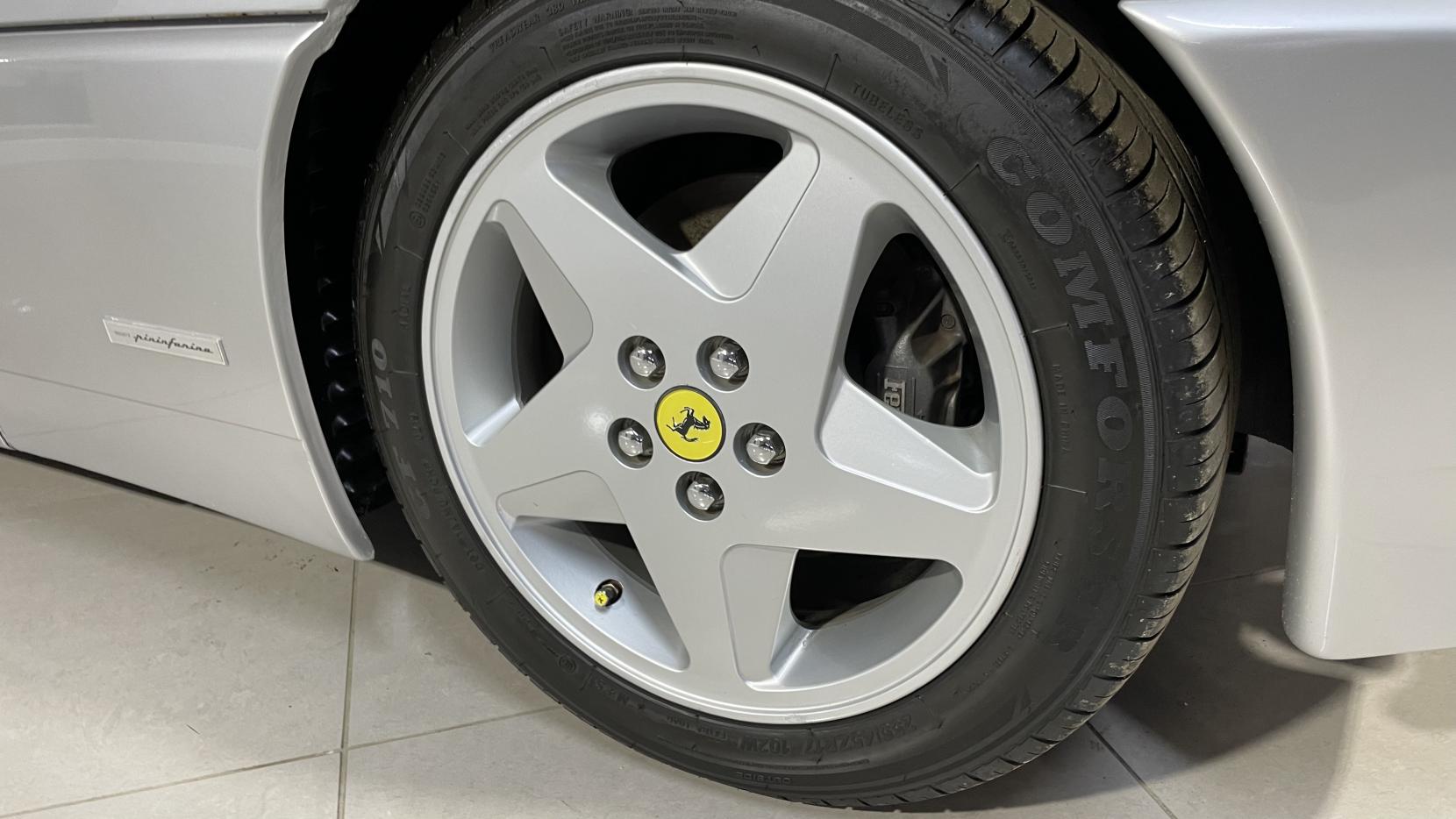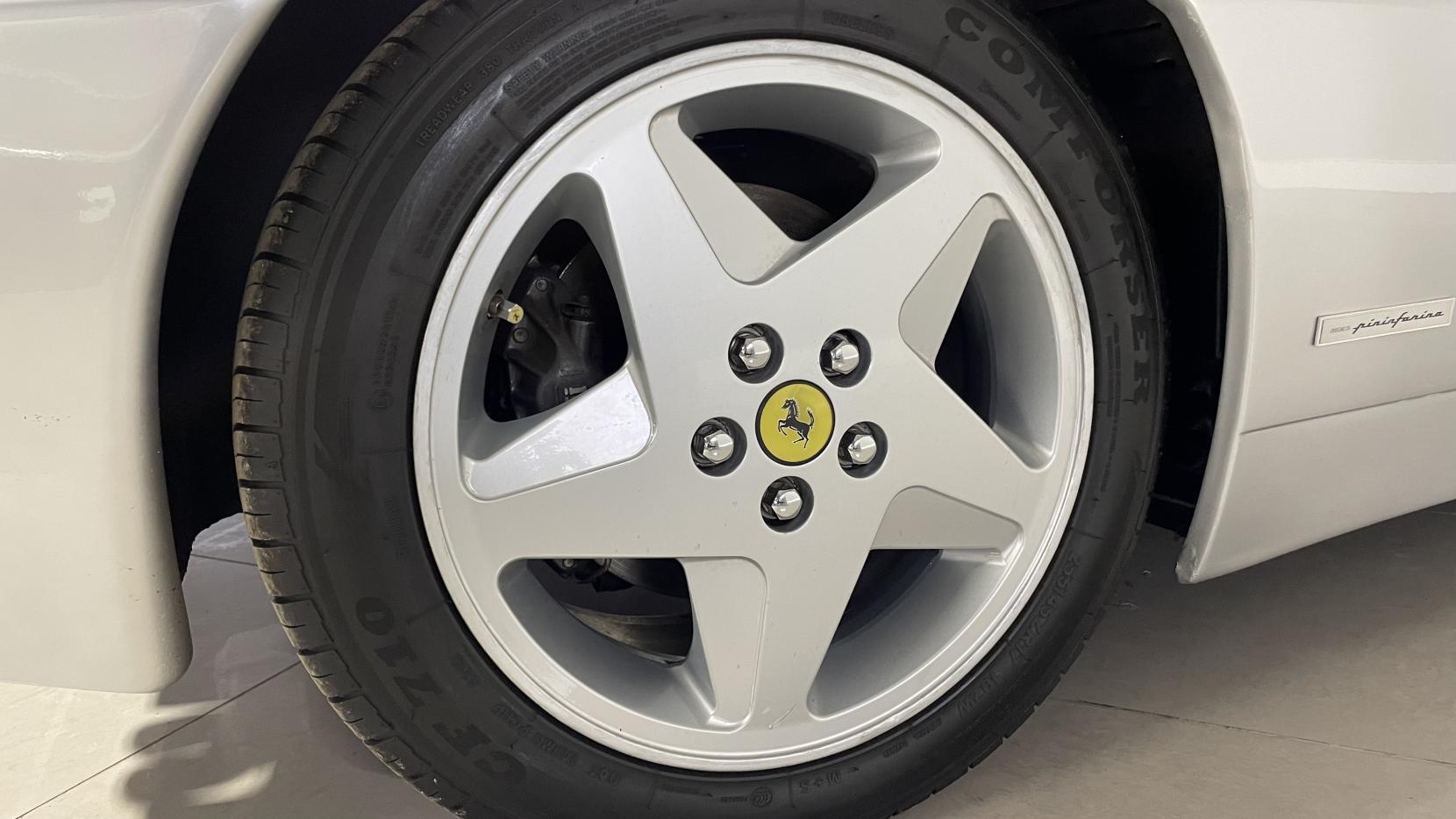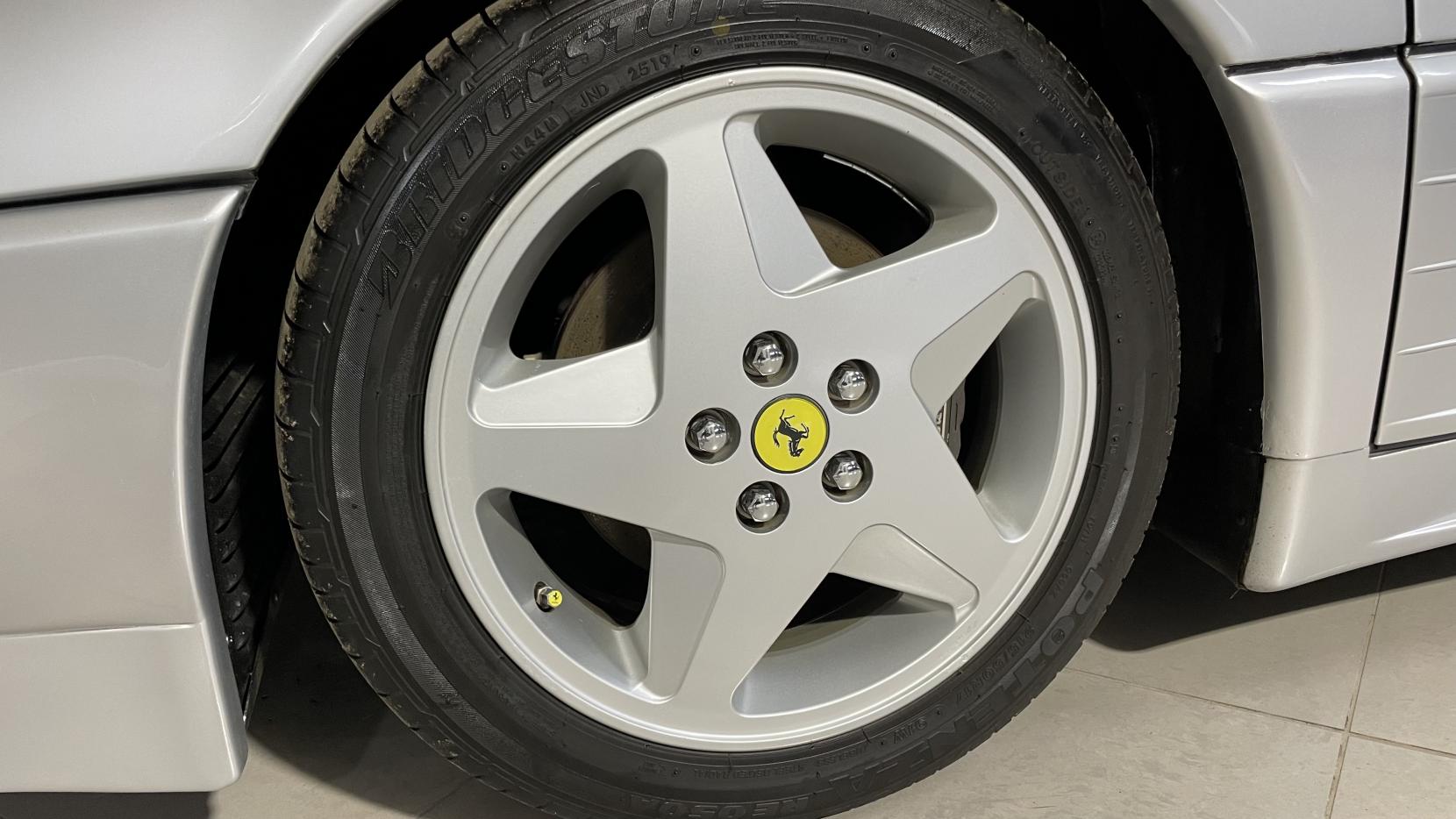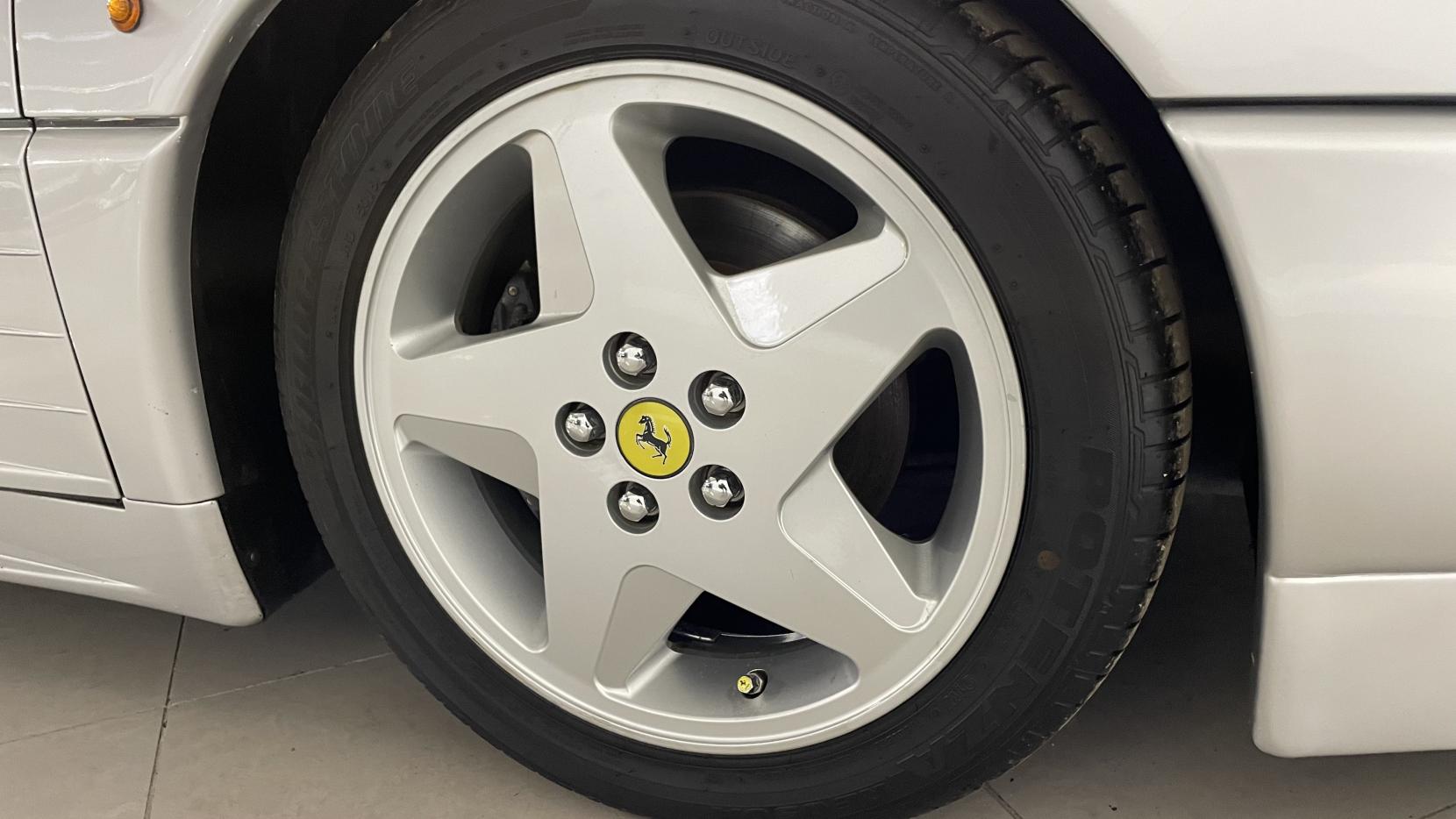 Year
1994
Mileage
41,183 miles
Fuel Type
Petrol
Transmission
Manual
Drivetrain
Rear Wheel Drive
Engine Size
3400 litres
Description
Leistung Auto are proud to offer this outstanding and very rare Ferrari 348 Spider finished in Argento Metallic with Nero Hide and Nero Carpets.Our car was supplied and delivered new to its first owner by Garage Francorchamps s.a Zaventem Belgium on March 7th 1994.Successively the car was purchased in May 1998 by its second owner,who was a UK resident,and shipped by its first owner to its new home.This 348 Spider has spent the last 25 years in the UK where it has been well maintained and cared for by its two succesive owners.
With the 348 being produced in ,by todays standards,such low numbers(8747 348s were produced in total)and the Spider variant reaching a figure of 1022 built in left hand drive ,our car appears rarer still finished in its stunning Argento Metallic.Designed by perhaps the definitive stylist associated with Ferrari products,Leonardo Fioravanti,our car embodies a now what appears to be new golden era for Ferrari.The first two-seat Ferrari convertible since the Daytona Spider in 1969,the 348 Spider did away with the GTS's prominent roll-over bar,Targa-type removable roof panel and small side windows for a more minimalist look.Spider production ceased in 1995 after onkly 1090 had been produced.
Our car is complete with its Biscuit Leather Book Pack and has a very thourough history file documenting servicing and maintenence.This car drives as to be expected and handles beautifully.The driving experince is enhanced further by the fitment of a Tubi Exhaust System.The interior and exterior of this 348 present themselves extremely well with the Argento Metallic accentuating the iconic design of this largely period correct Ferrari.
A car to be used either here in the UK or on the Continent(the perfect companion for use along the Corniche Coast perhaps?)we welcome enquiries in relation to this beautiful and furthermore rare Ferrari.Viewing of this or any car at our Cambridgeshire showroom is strictly by appointment only.
Our car is due a cambelt service and oil service which will be carried out at point of sale.
Service notes accompanied by significant amounts of invoicing and correspondance:
27/05/1994 @ 1451 kms(899 miles) service @ garage francorchamps s.a Lozenberg
17/05/2000 @ 7425 kms(4603 miles) service,cambelts,valve clearances @ Talacrest
15/05/2001 @ 6430 miles service @ Talacrest
31/05/2001 @ 8700 miles cambelt , ac service @ Talacrest
30/03/2002 @ 9265 miles annual service @ Verdi
17/05/2005 @ 12155 miles cambelt service @ QV
04/10/2007 @ 15346 oil service @ Kent High Performance
30/04/2010 @ 15702 cambelt 18k major service @ Verdi
25/03/2013 @ 25563 oil service @ Kent Car Craft
08/04/2015 @ 30454 cambelt and tensioners @ Barkaways
22/07/2019 @38391 oil service @Kent High Performance