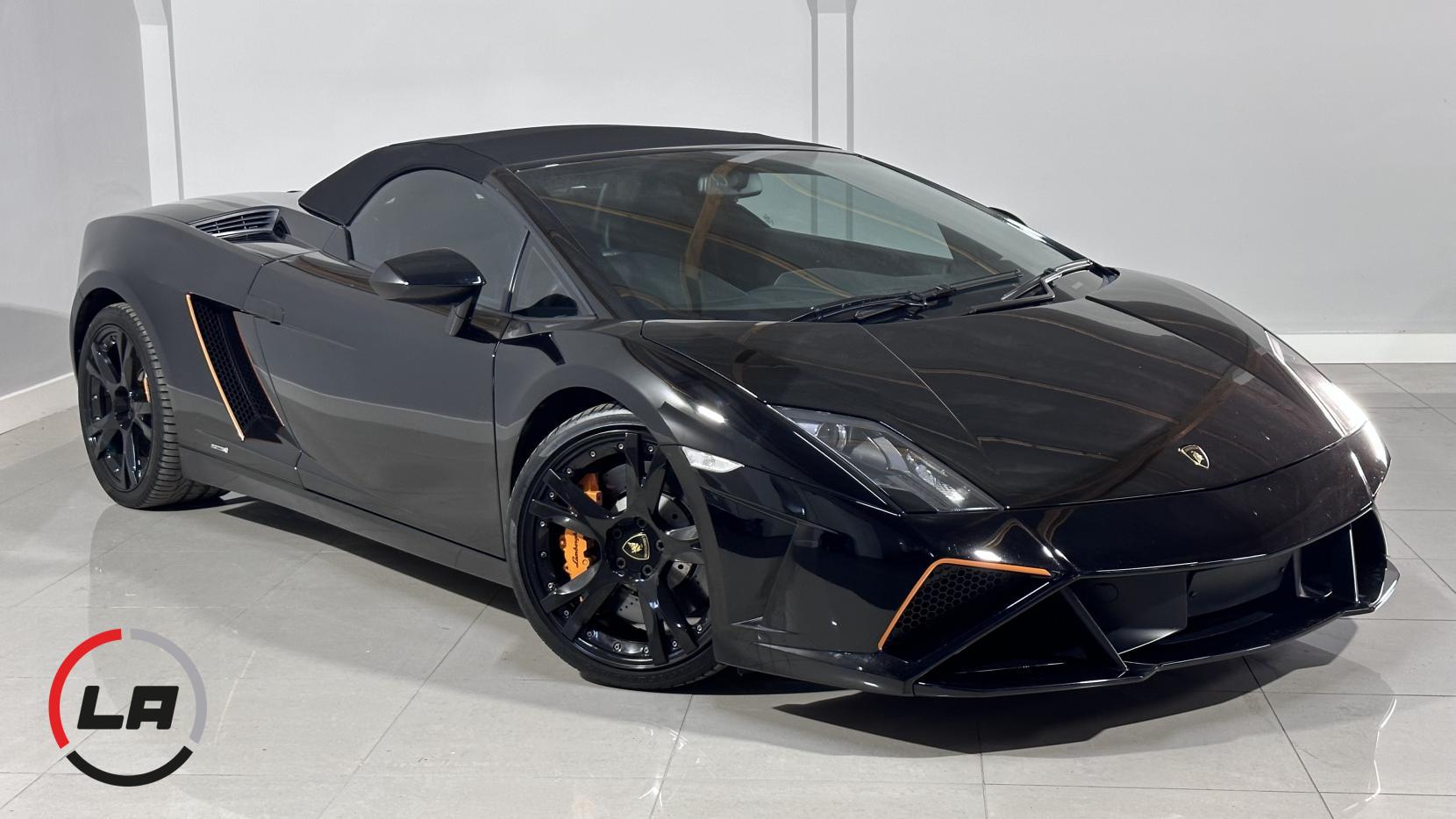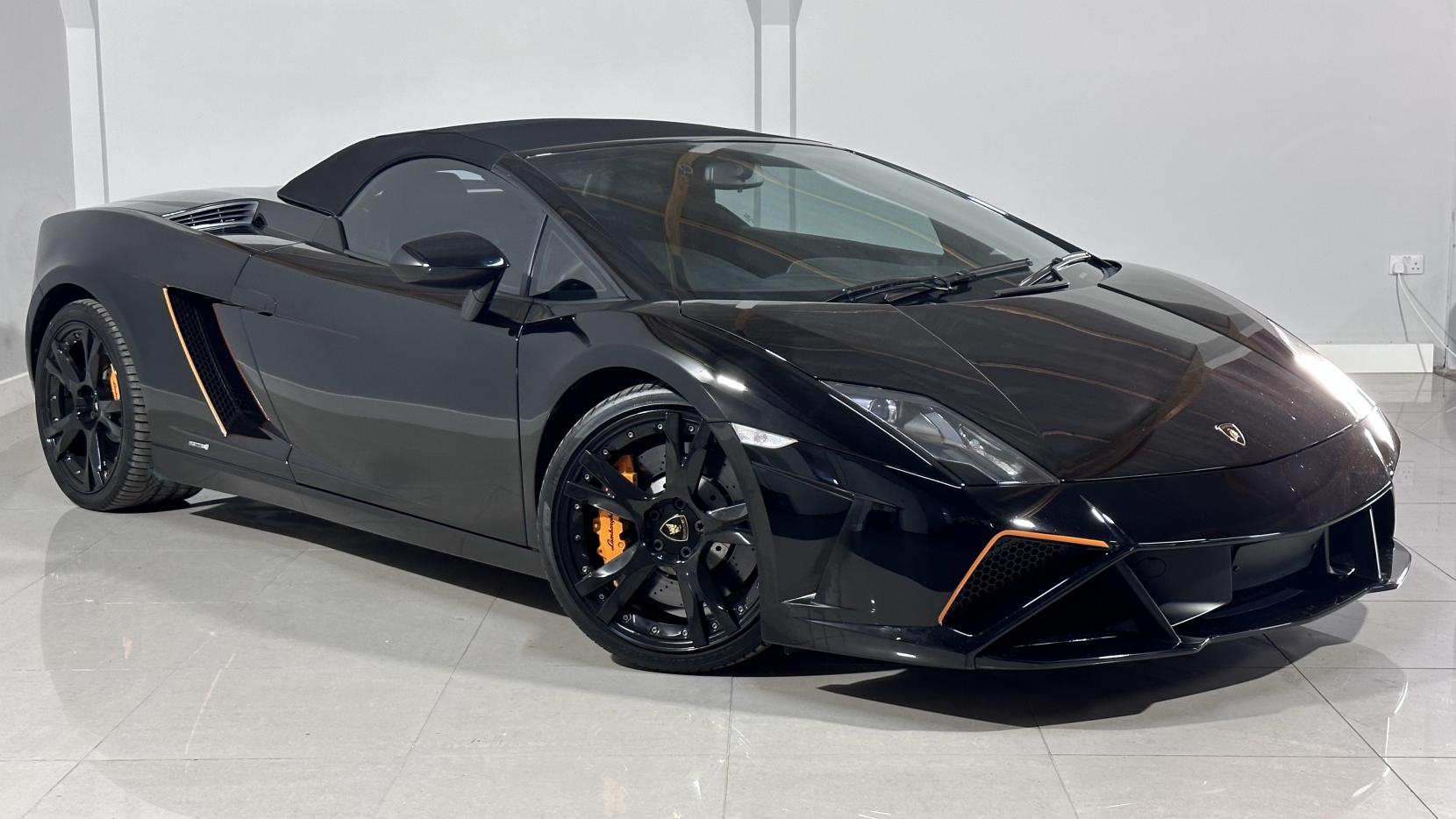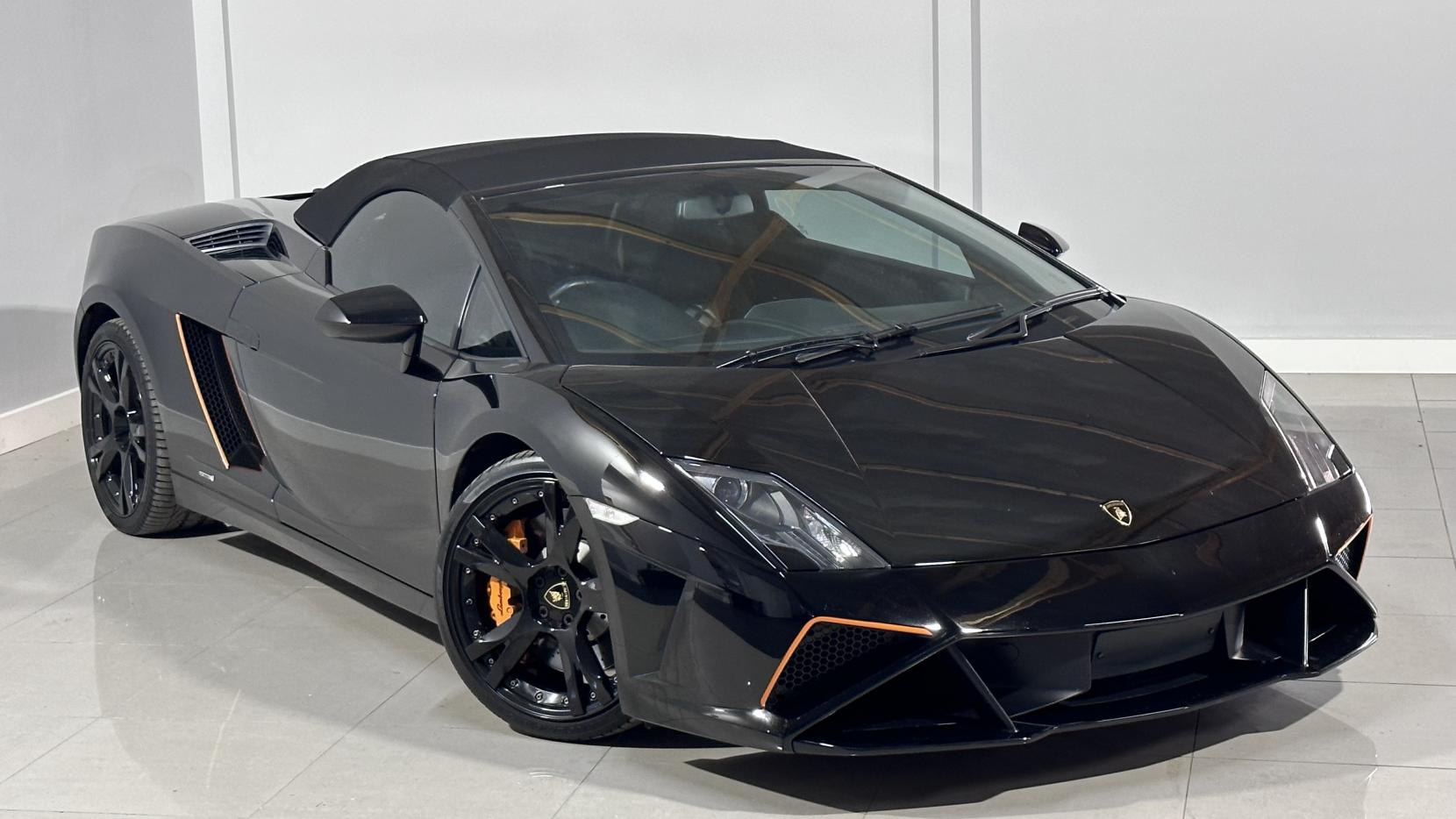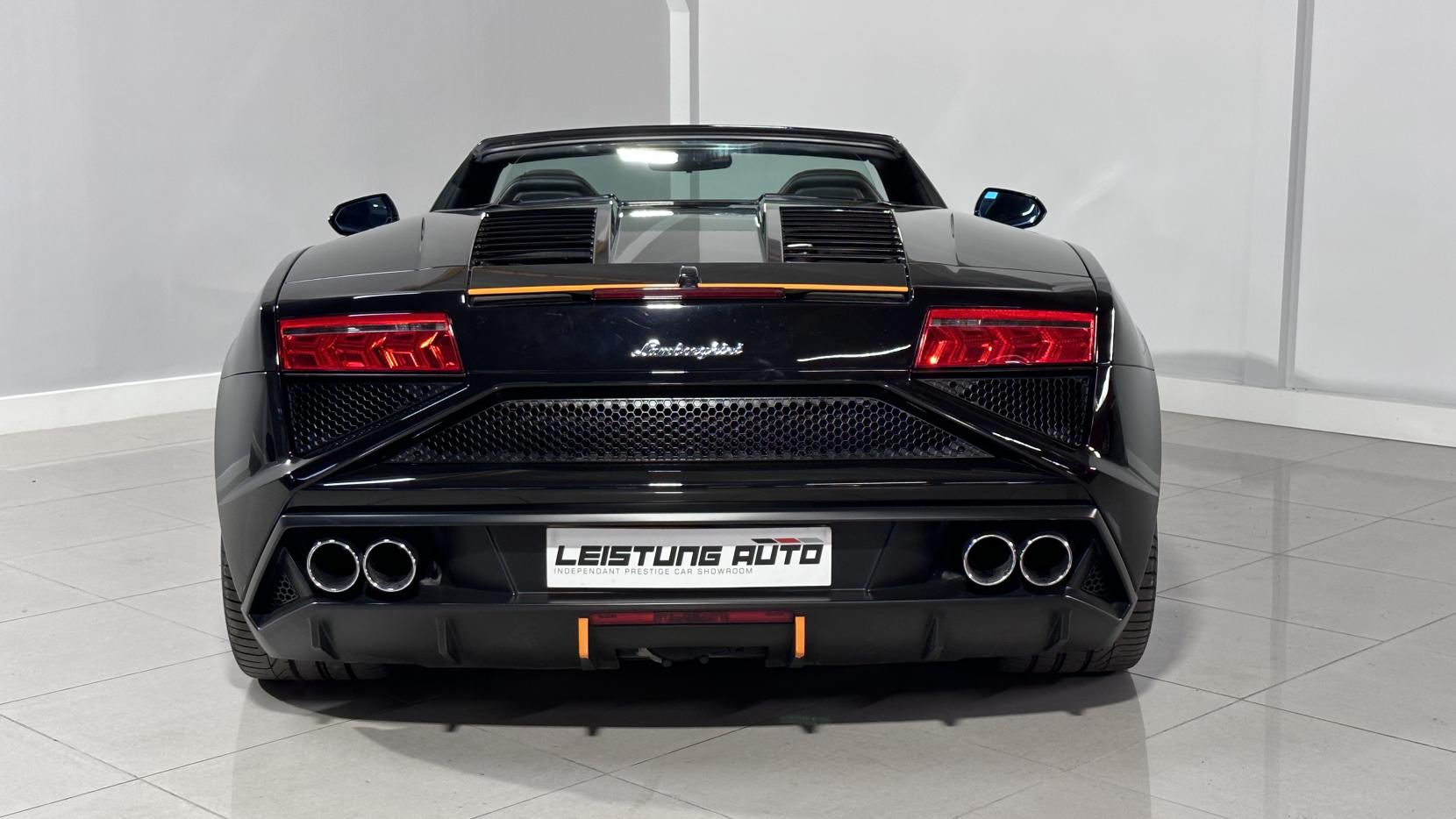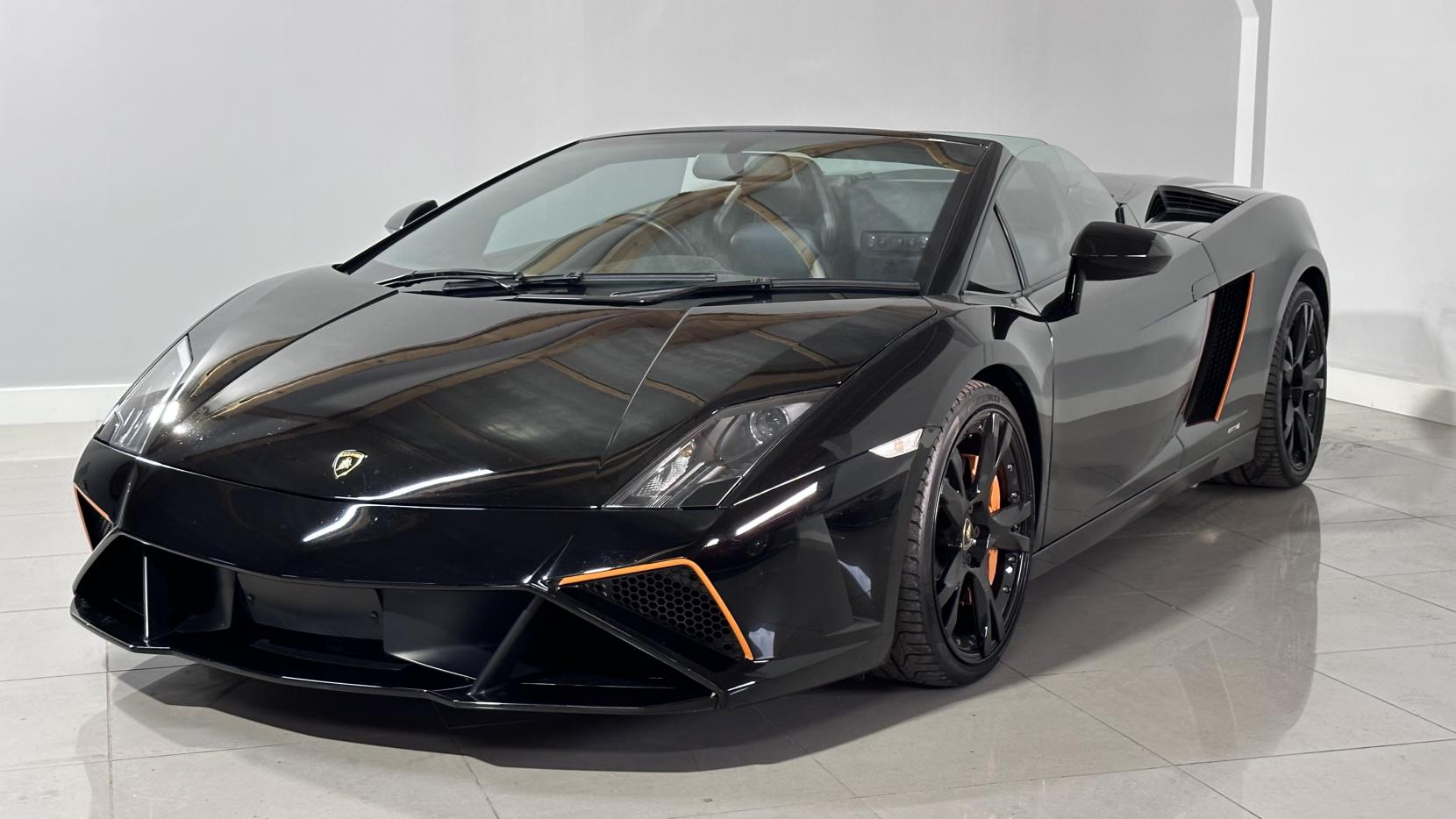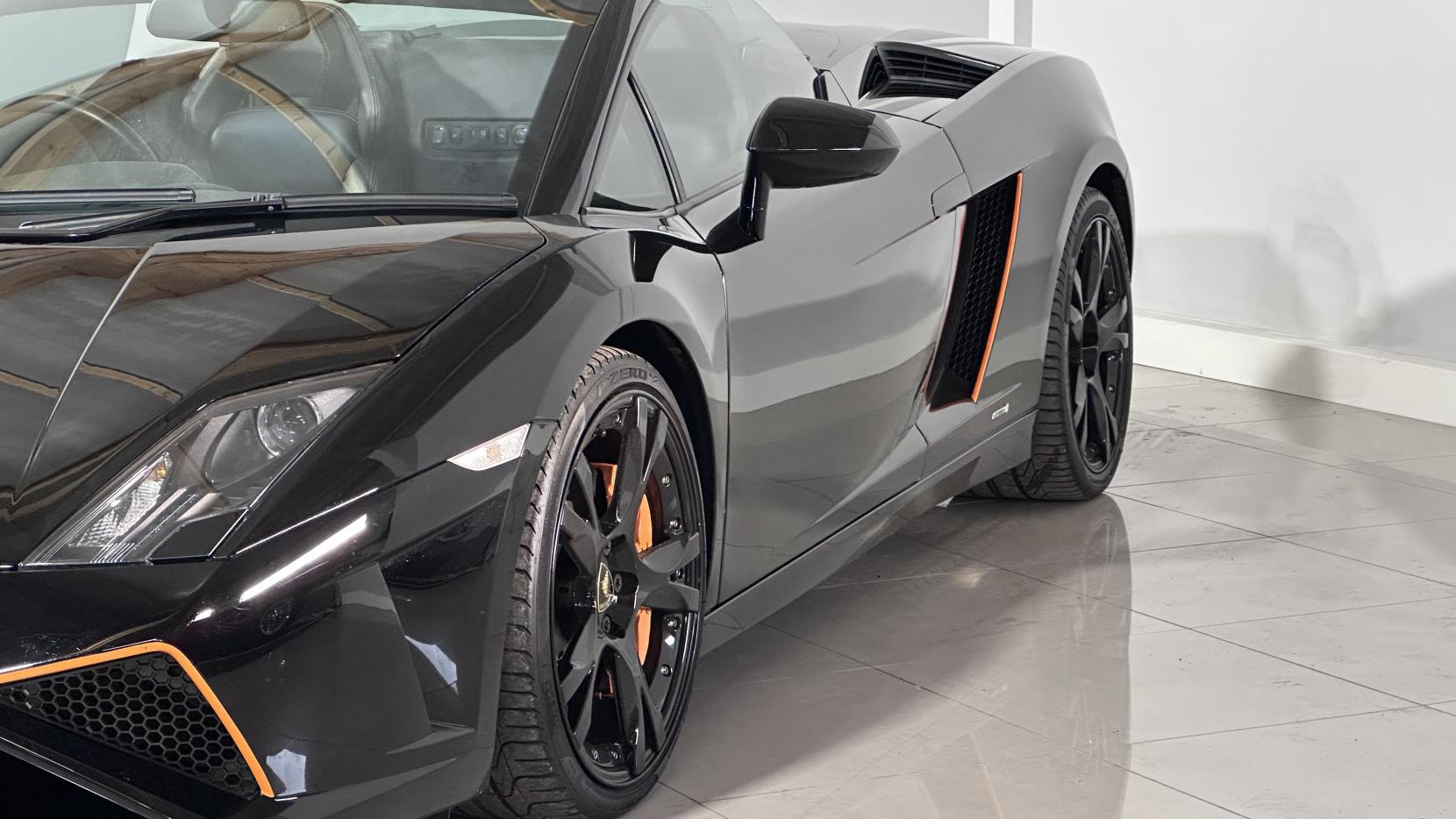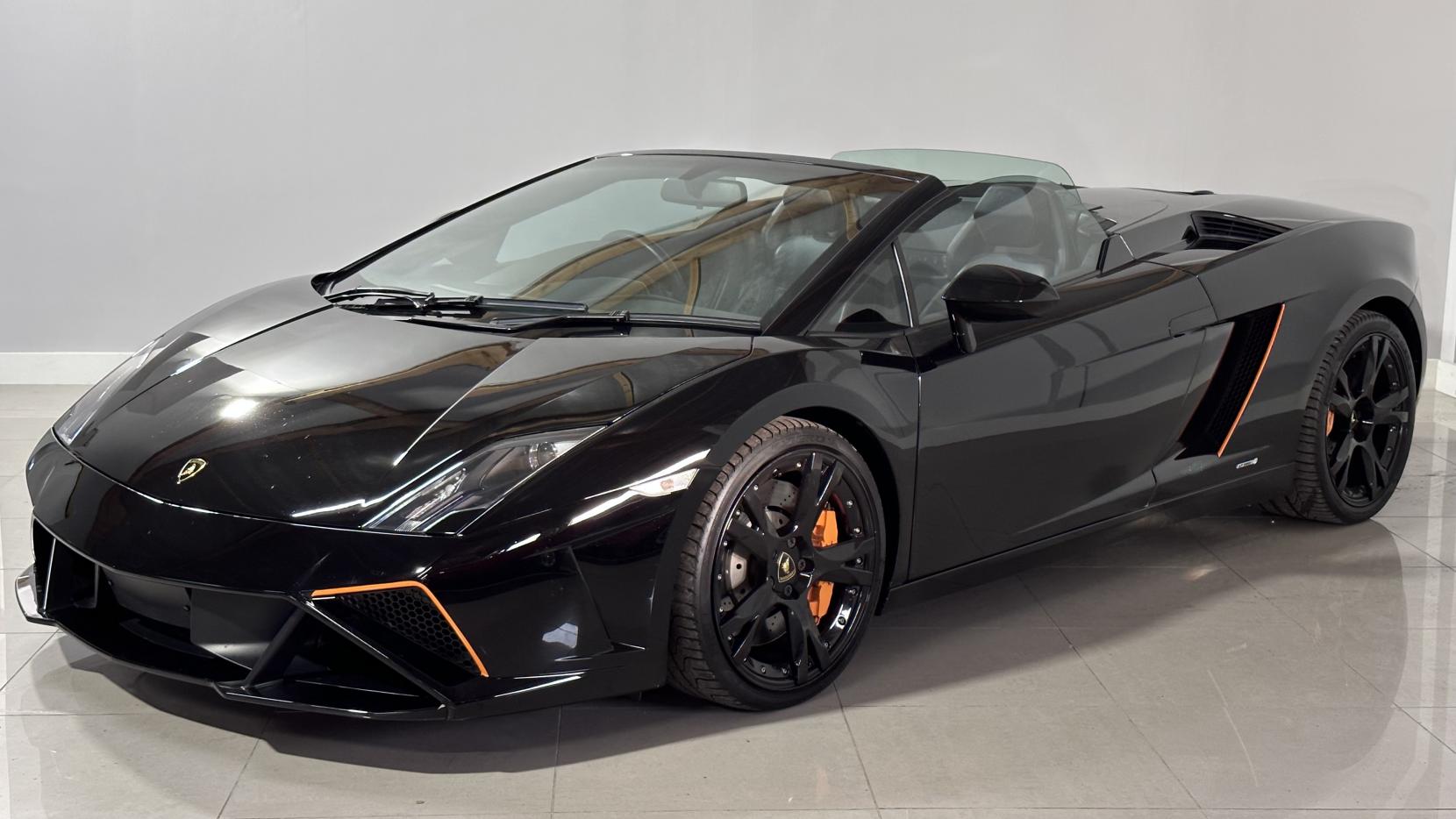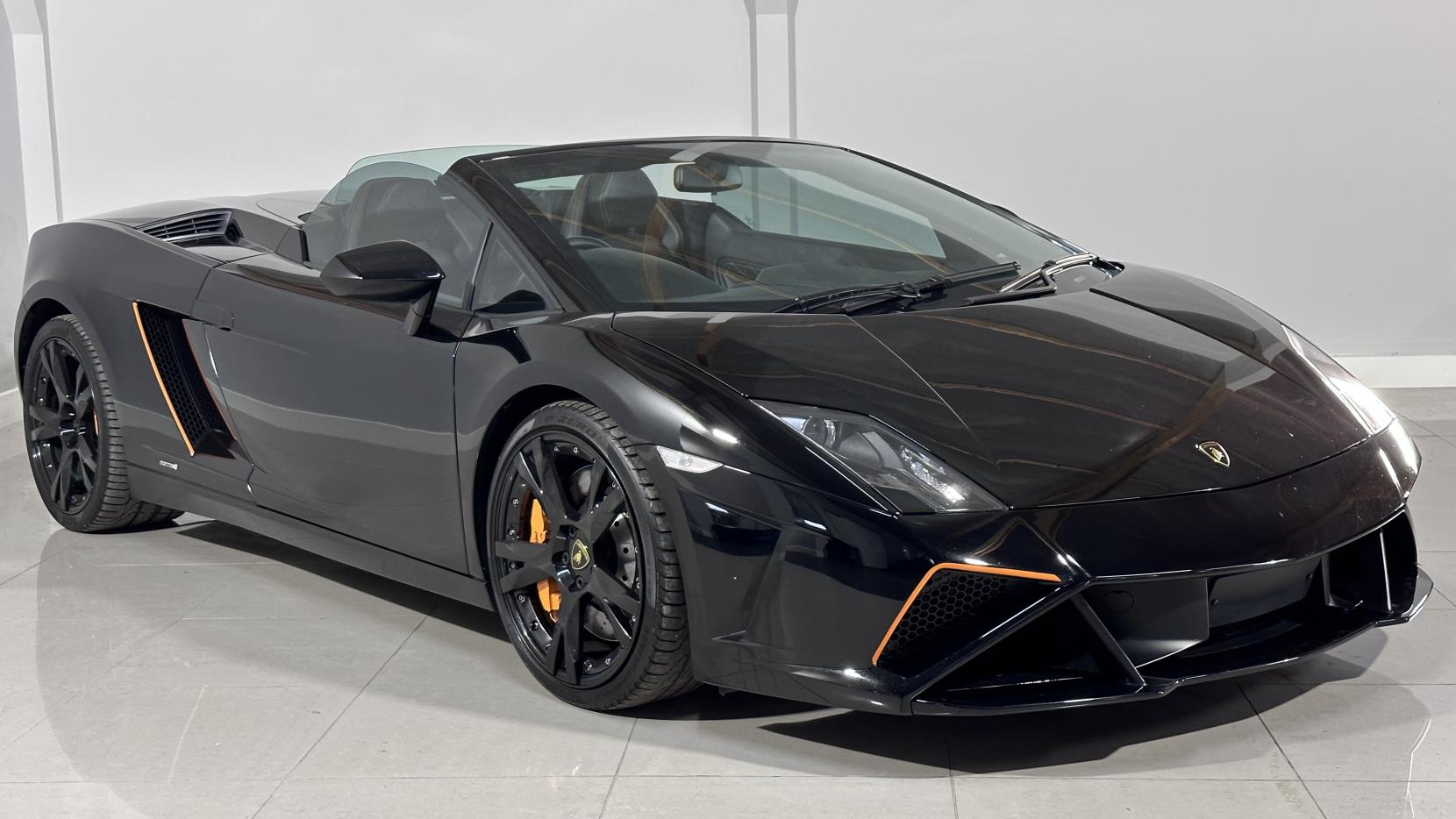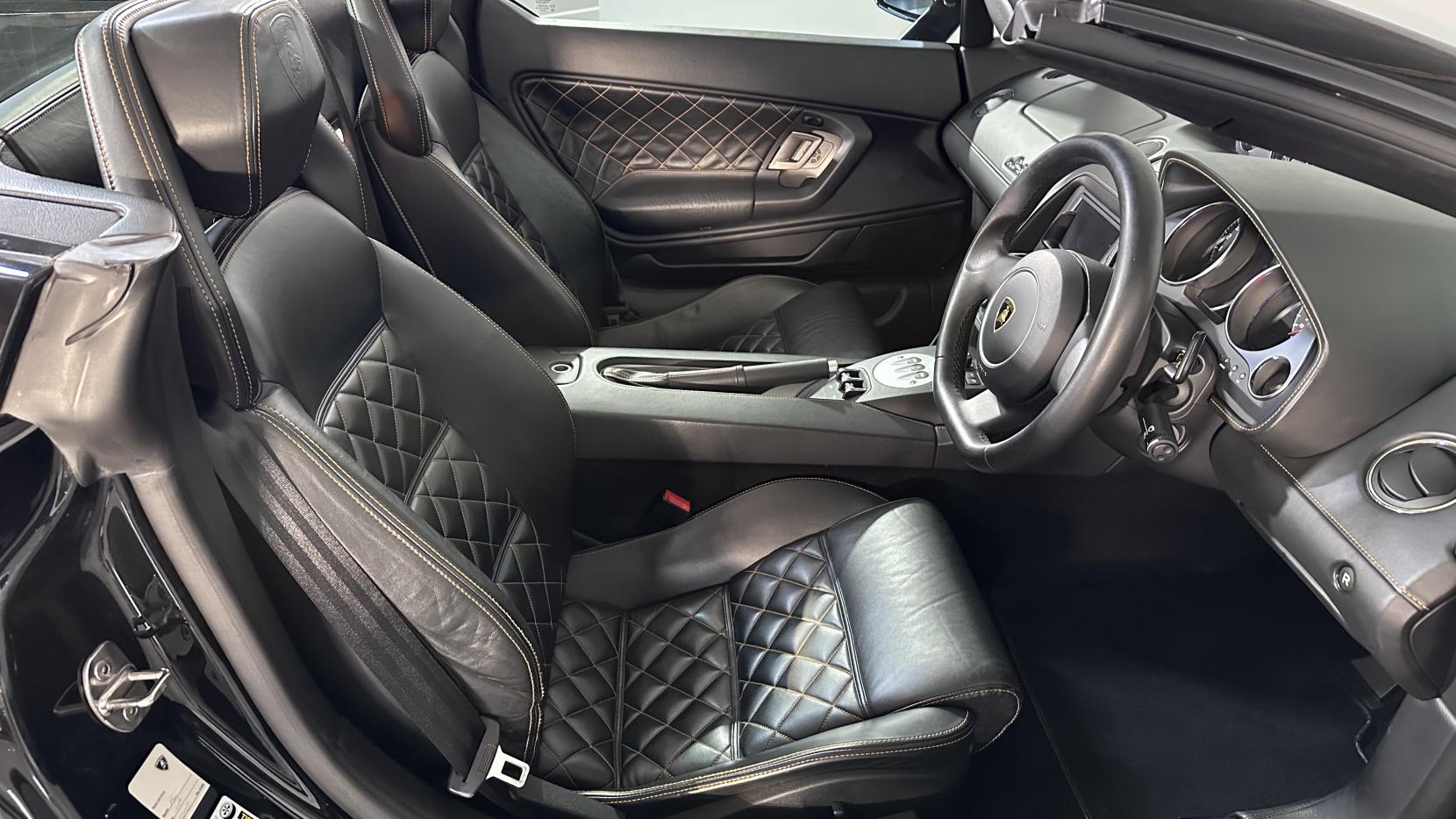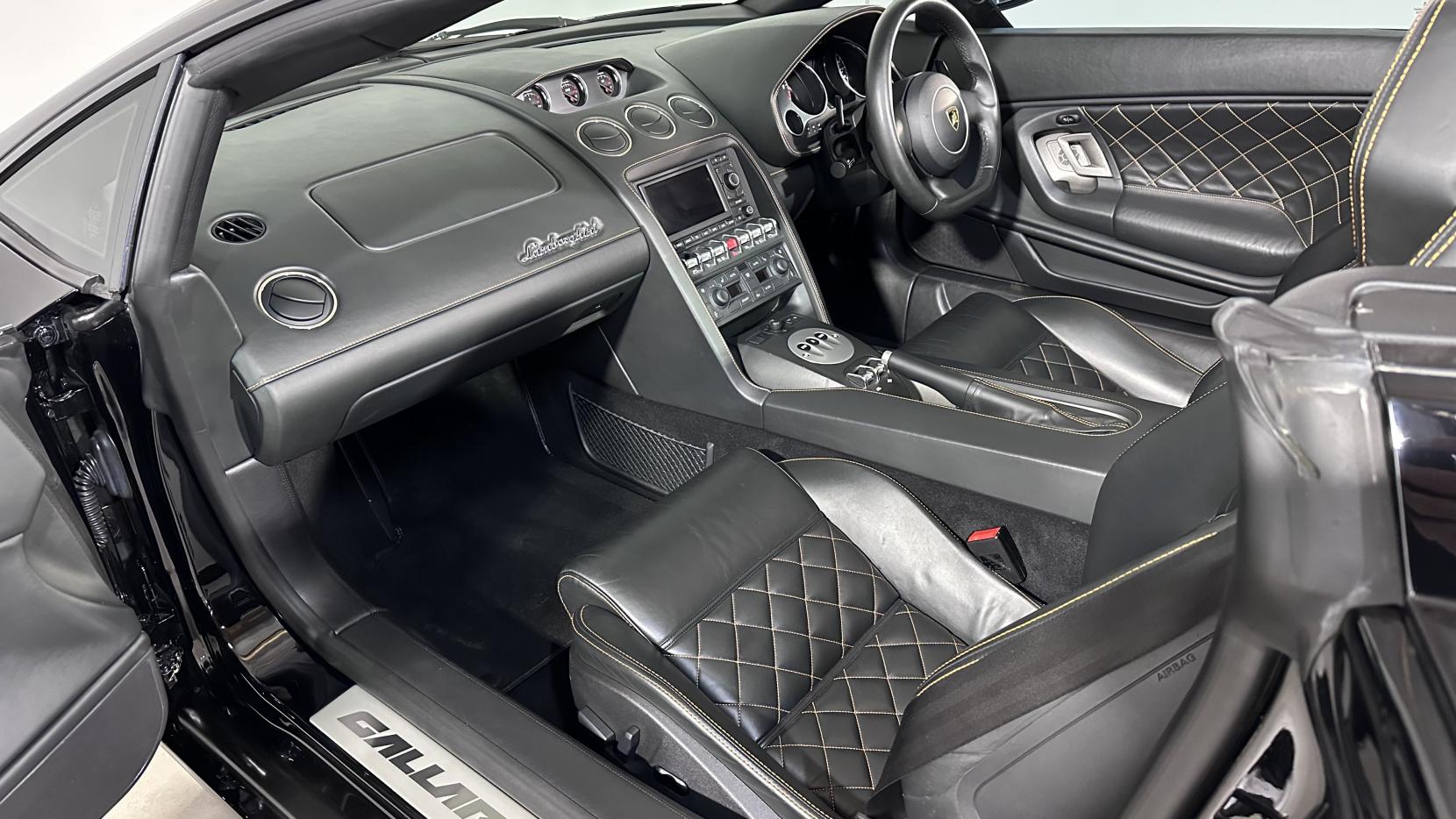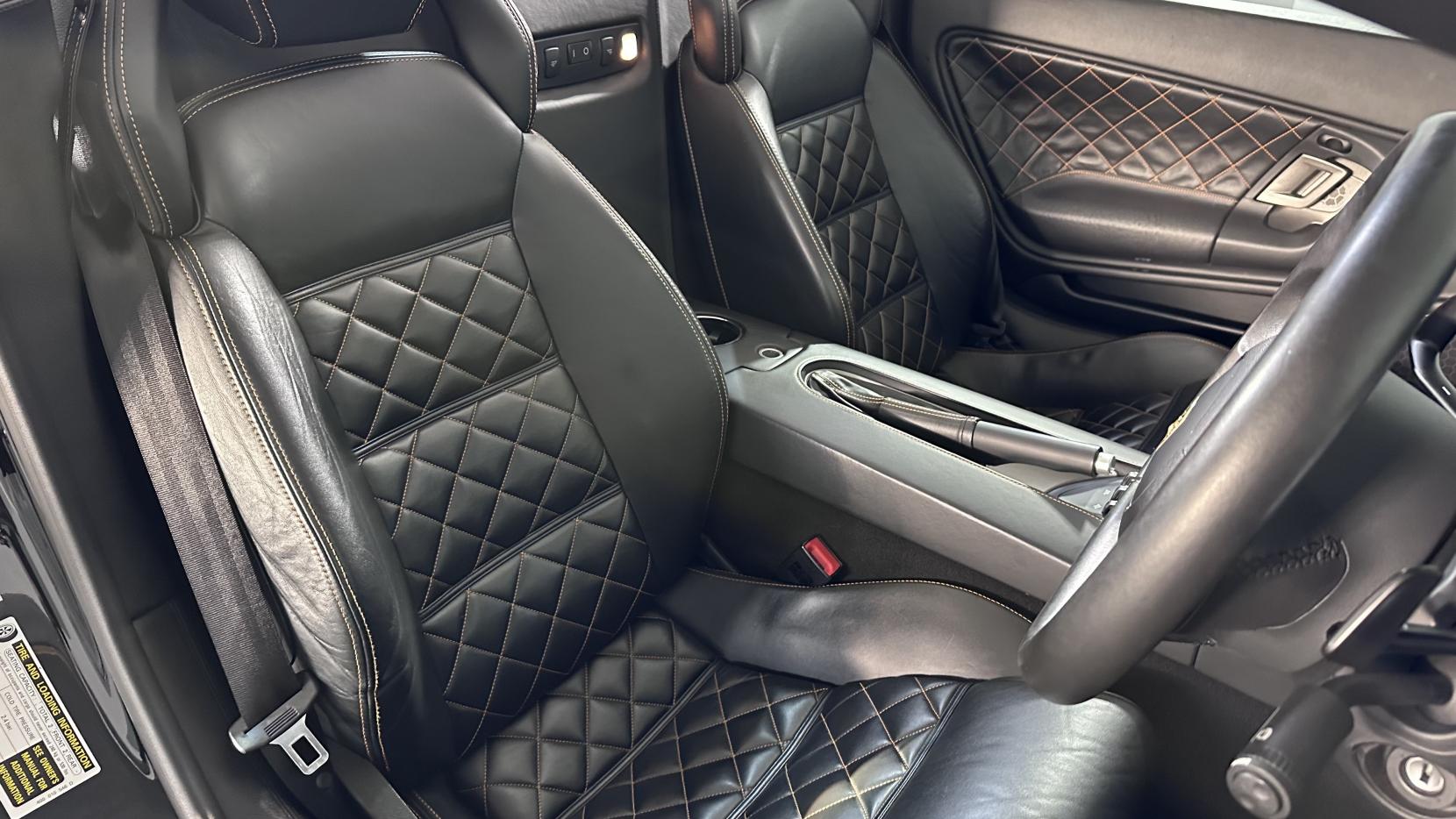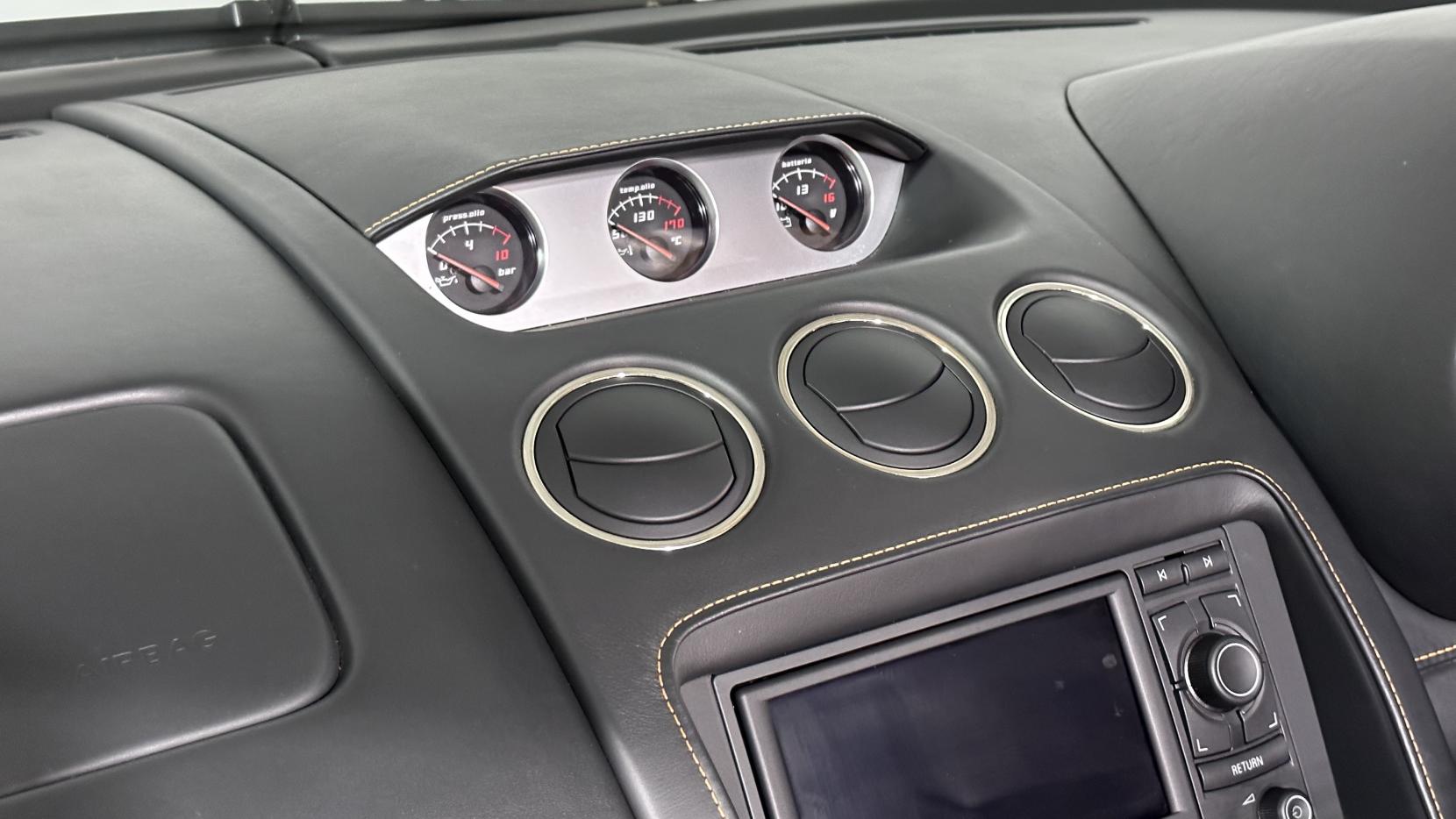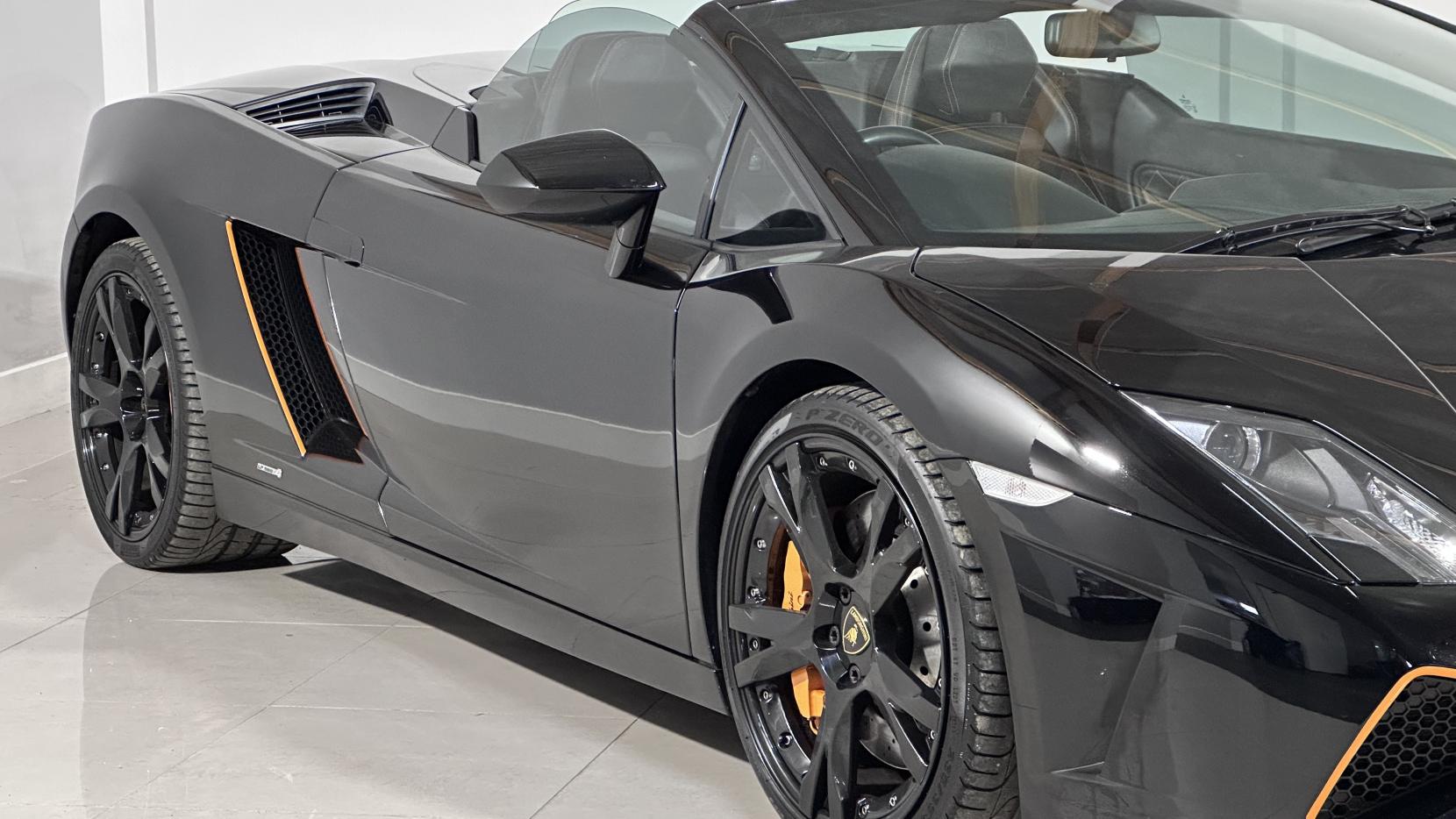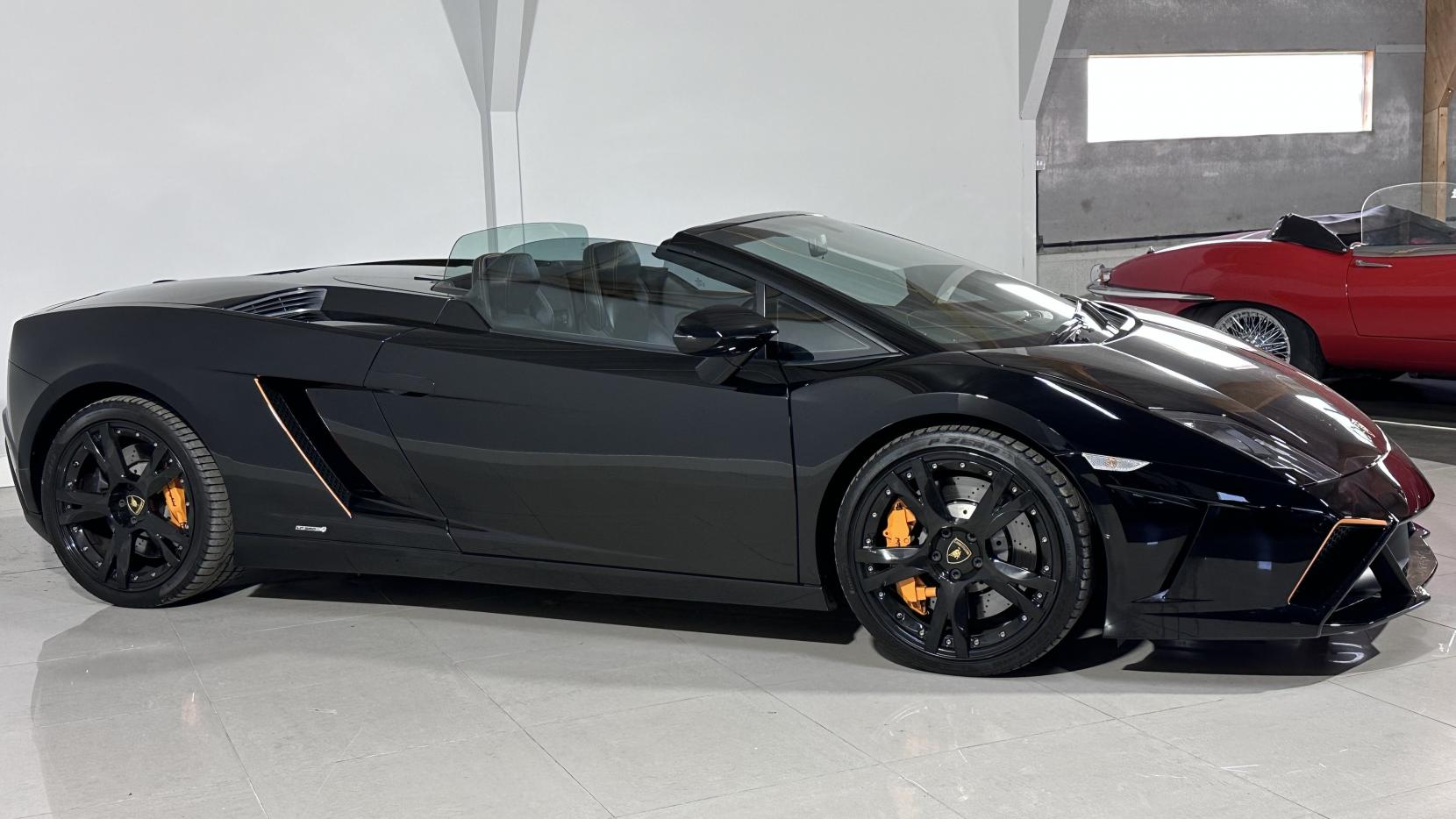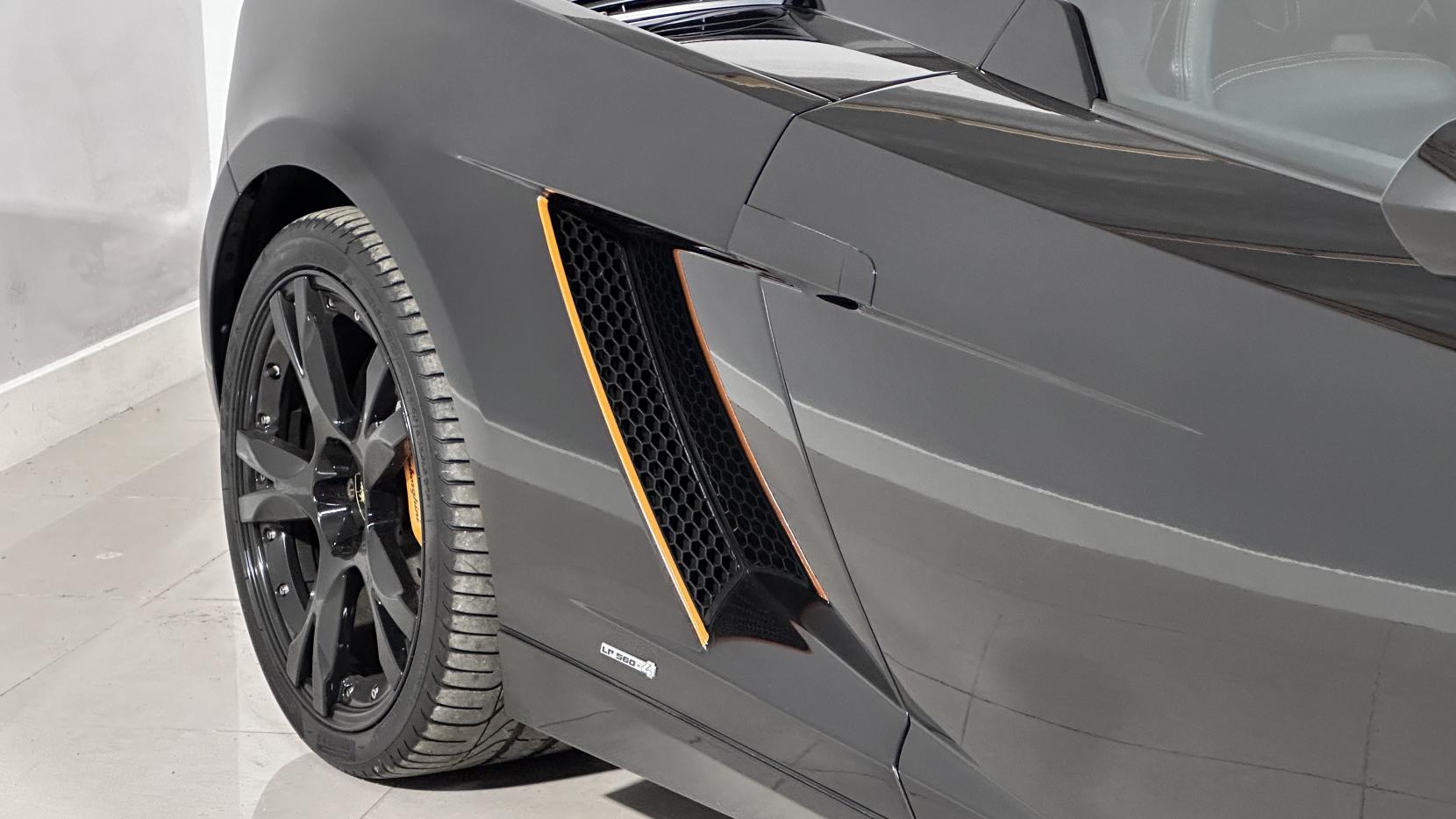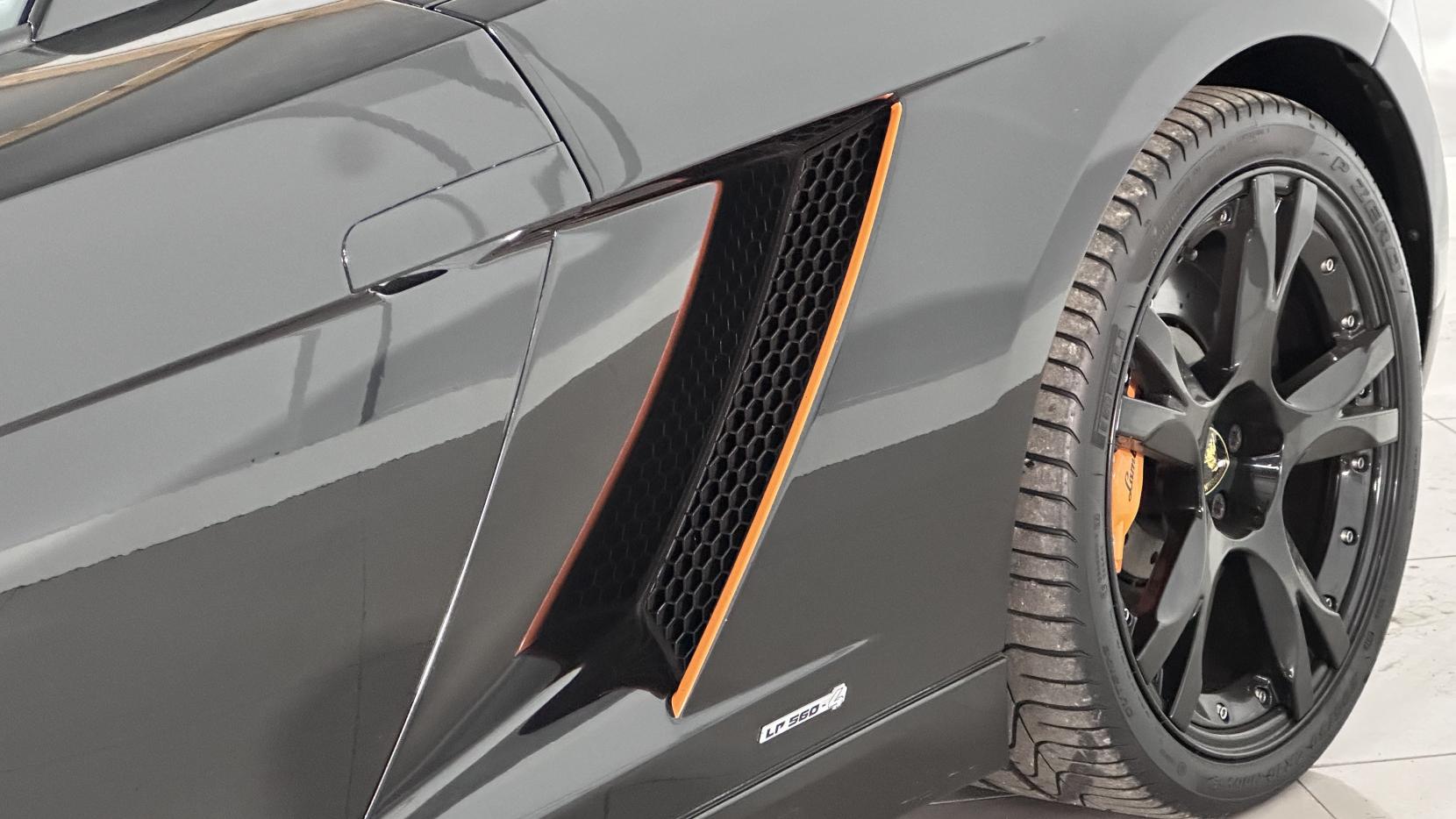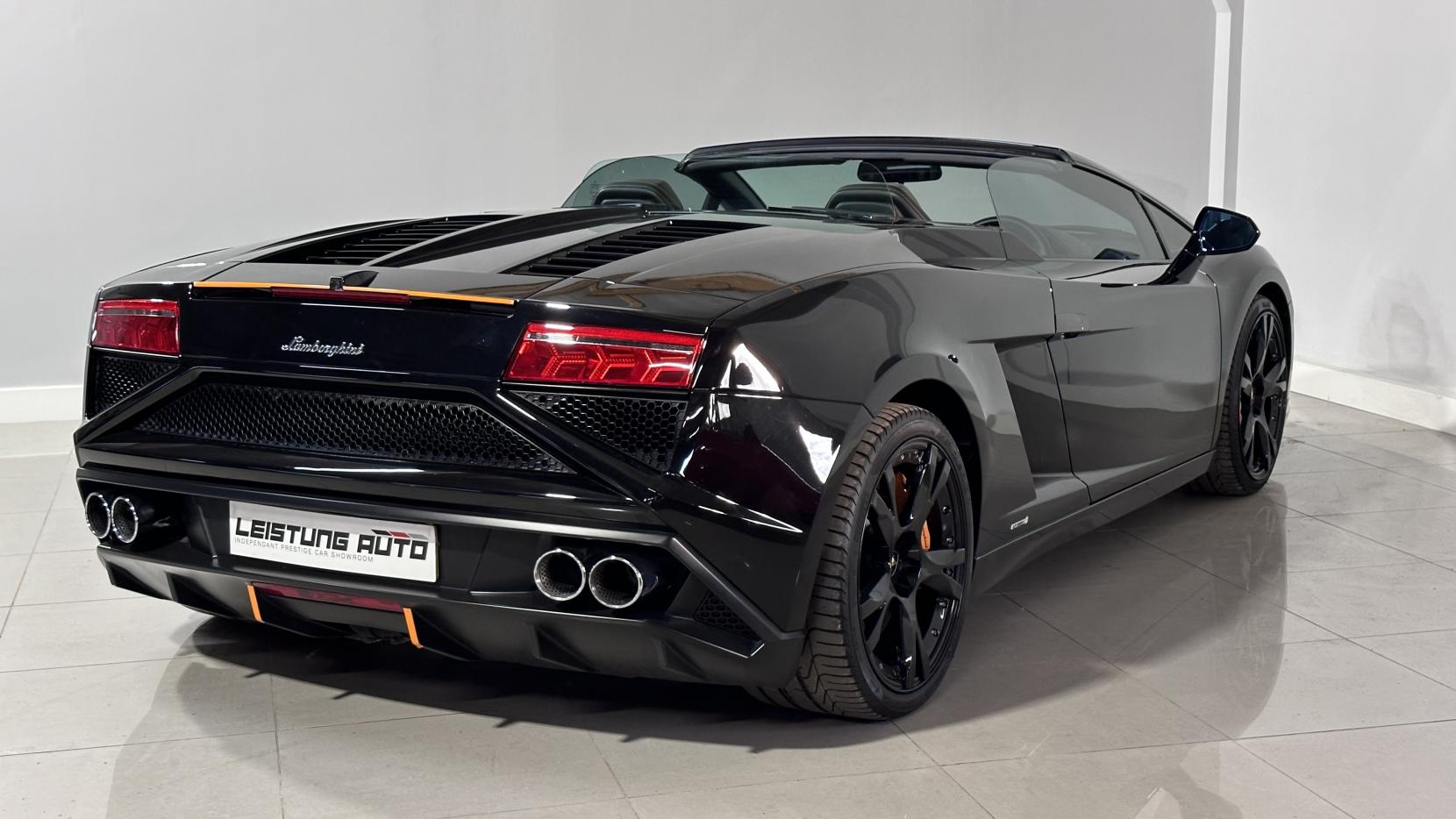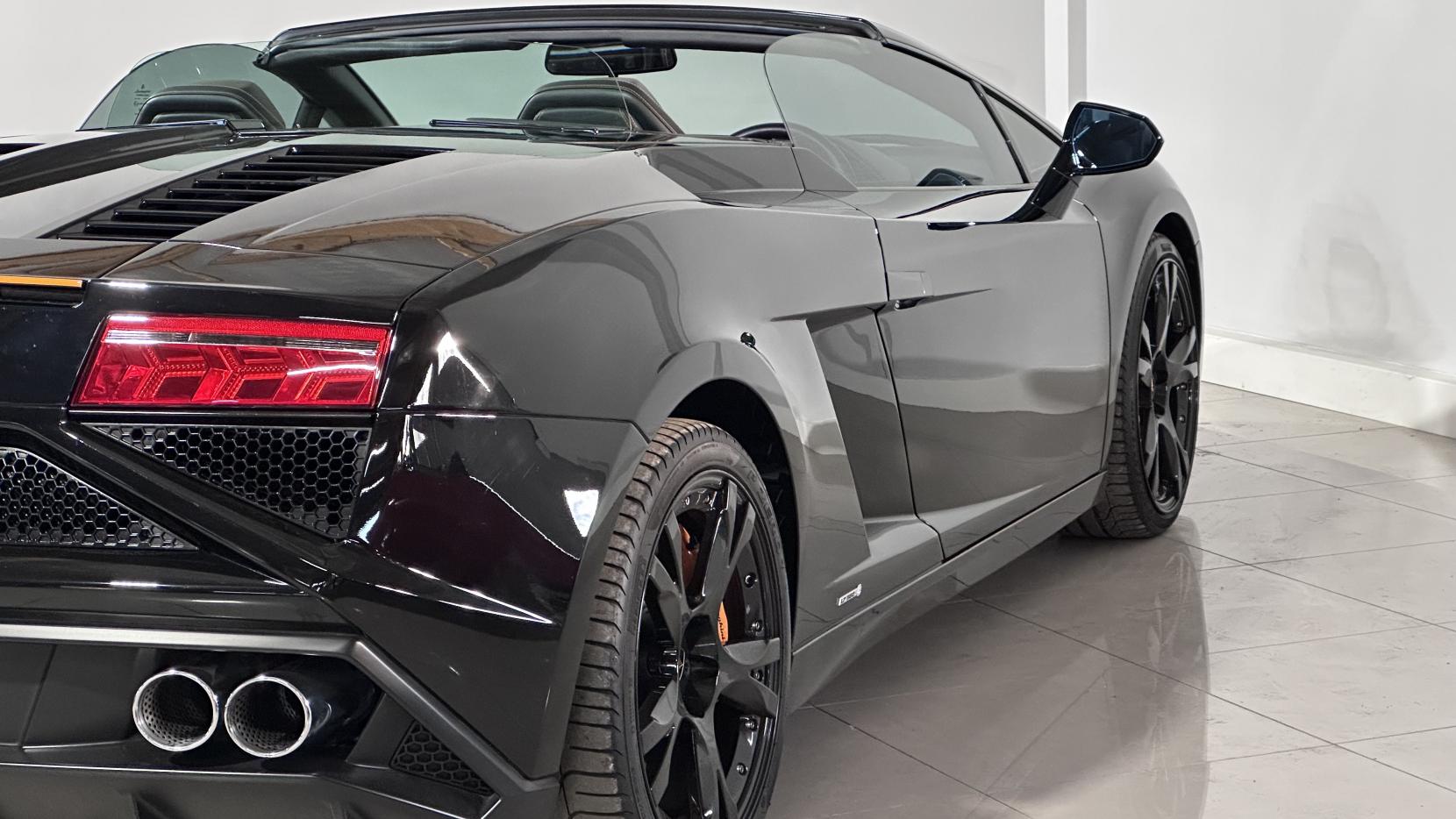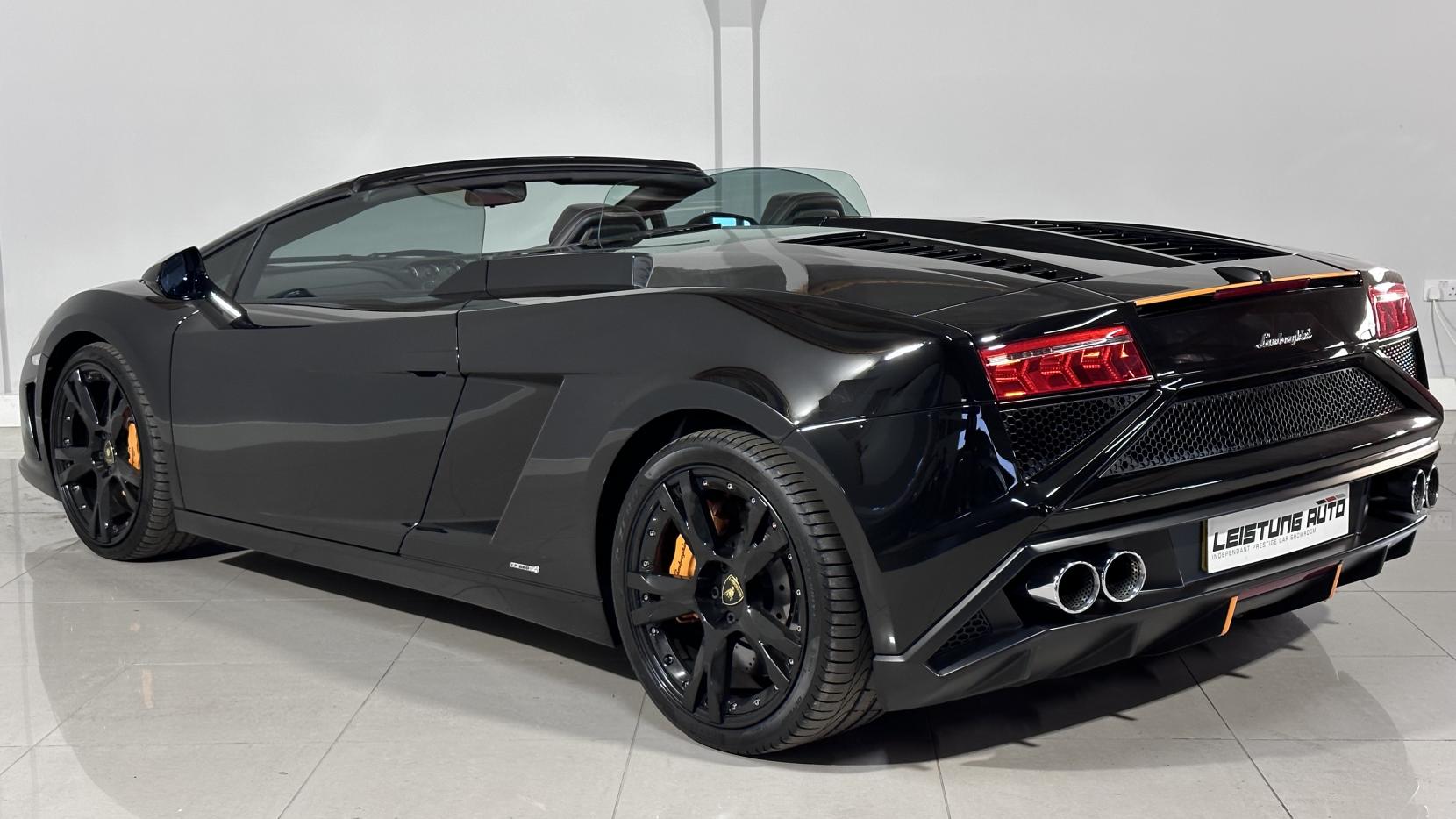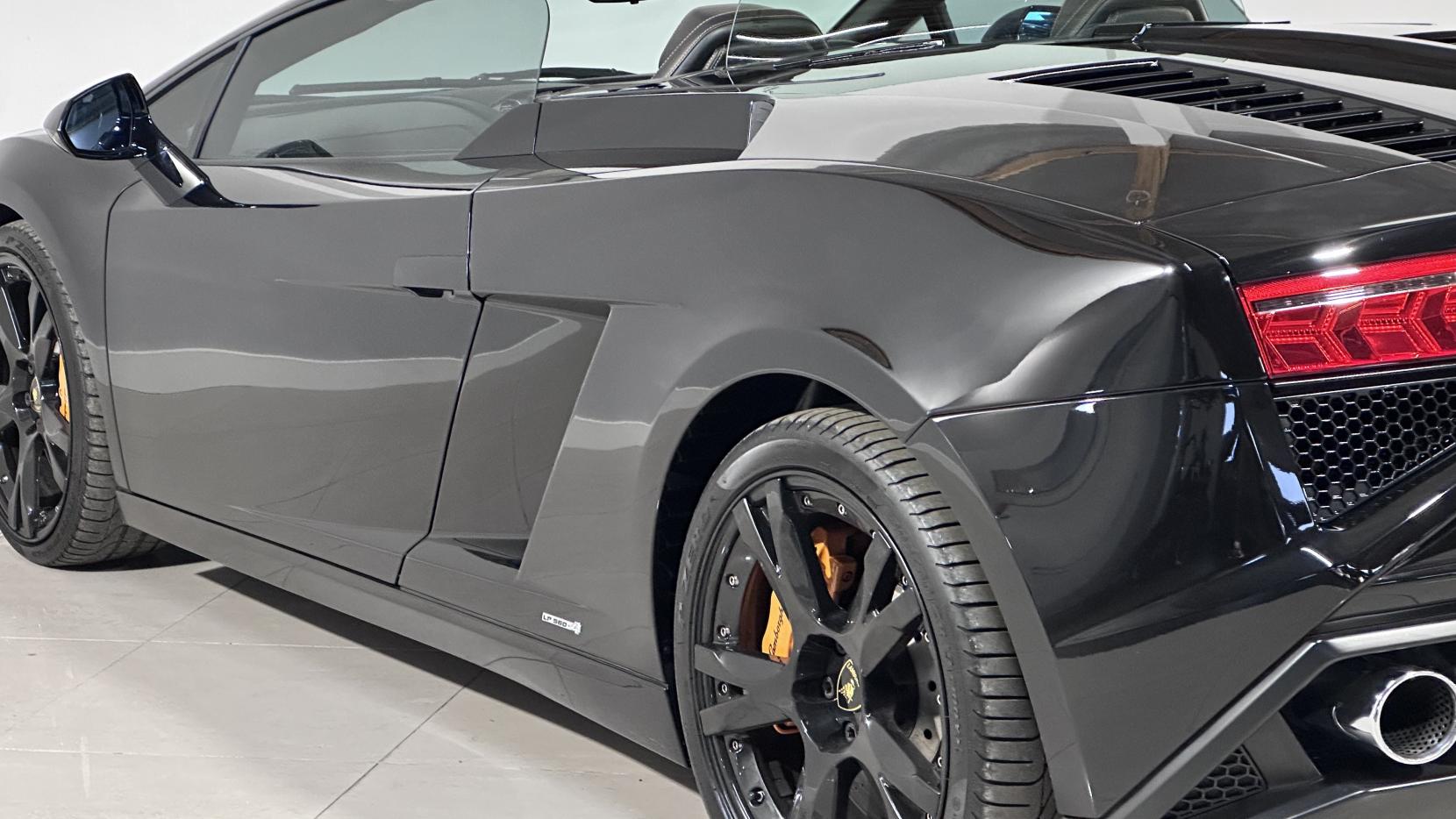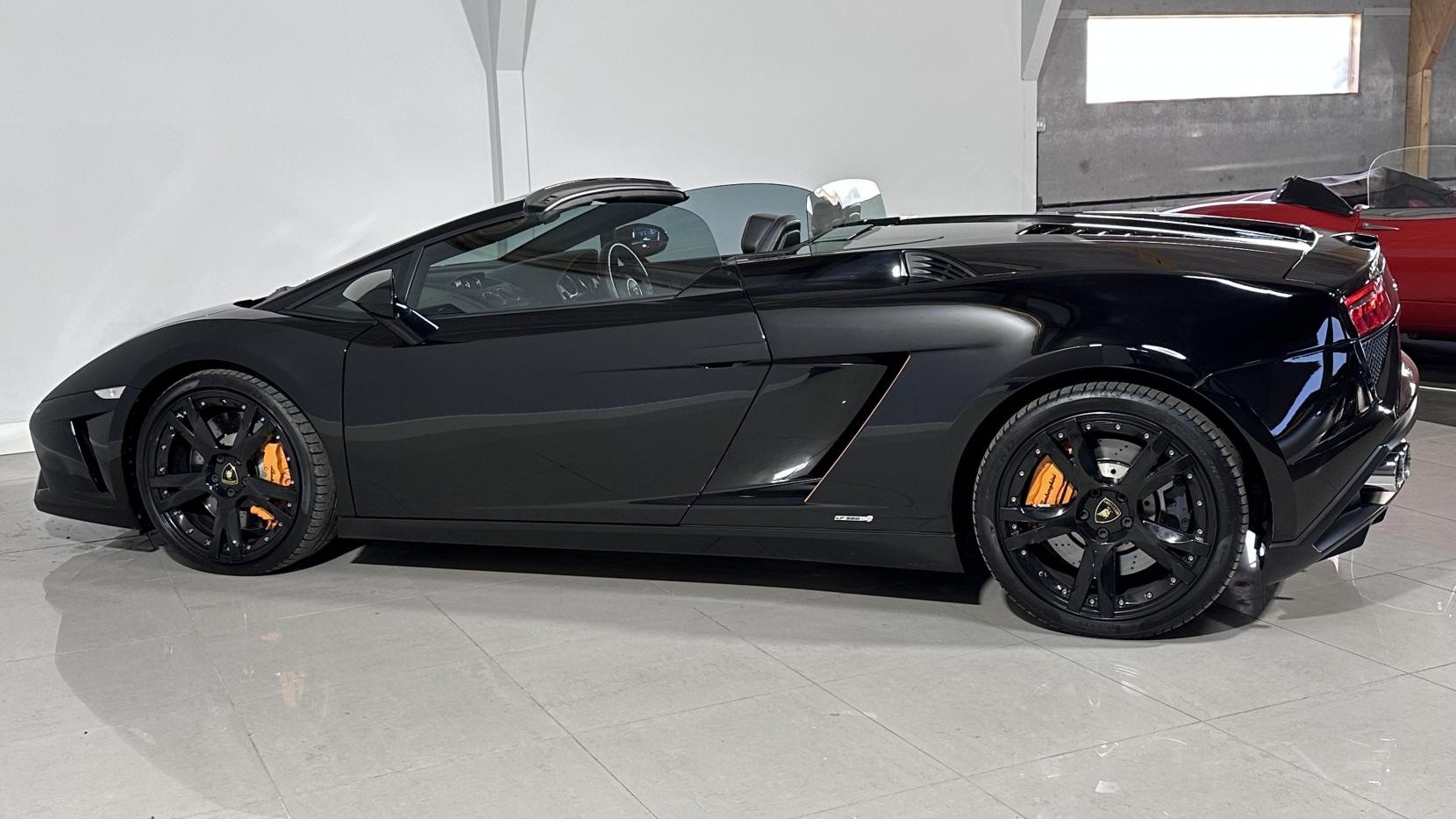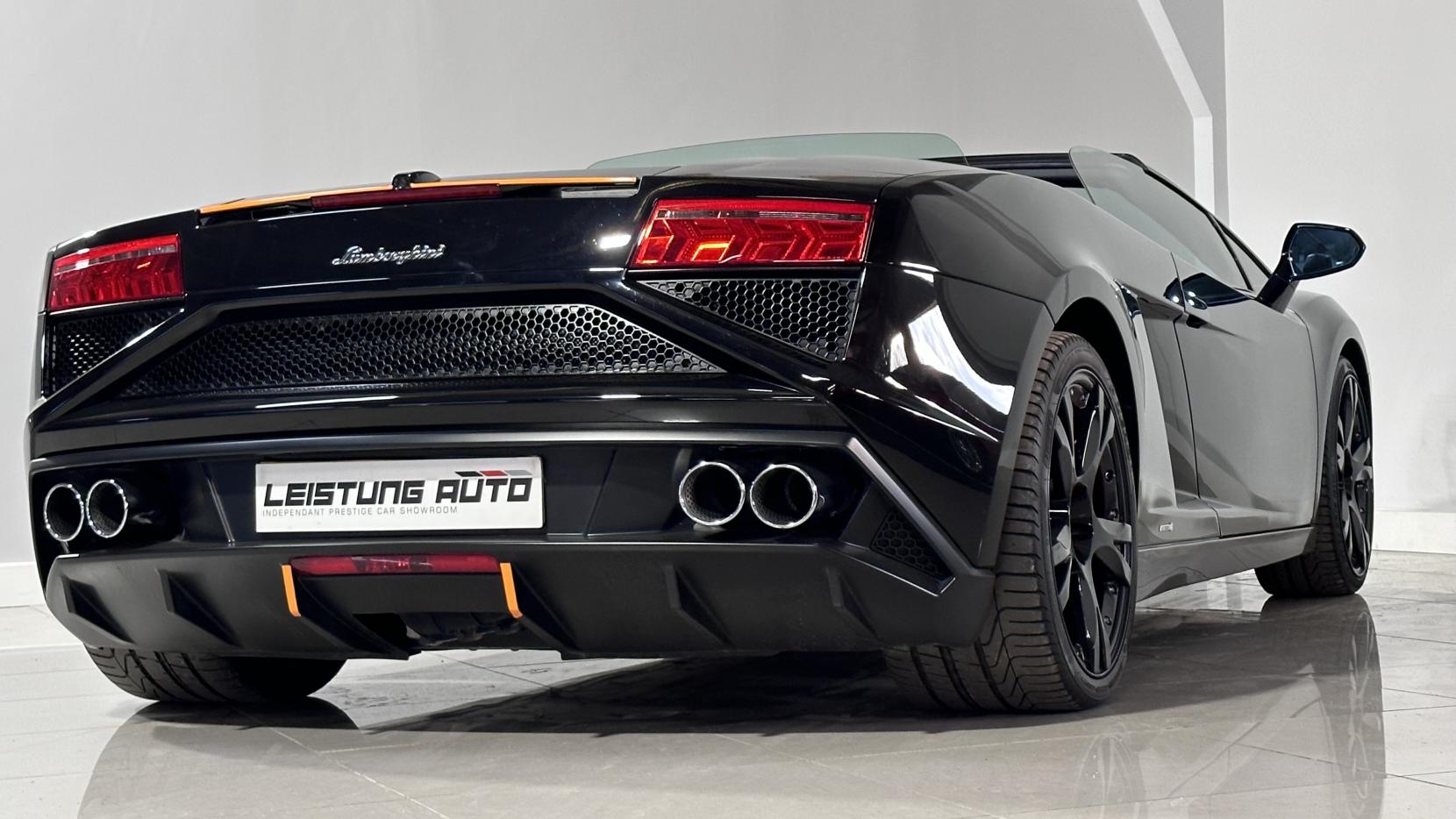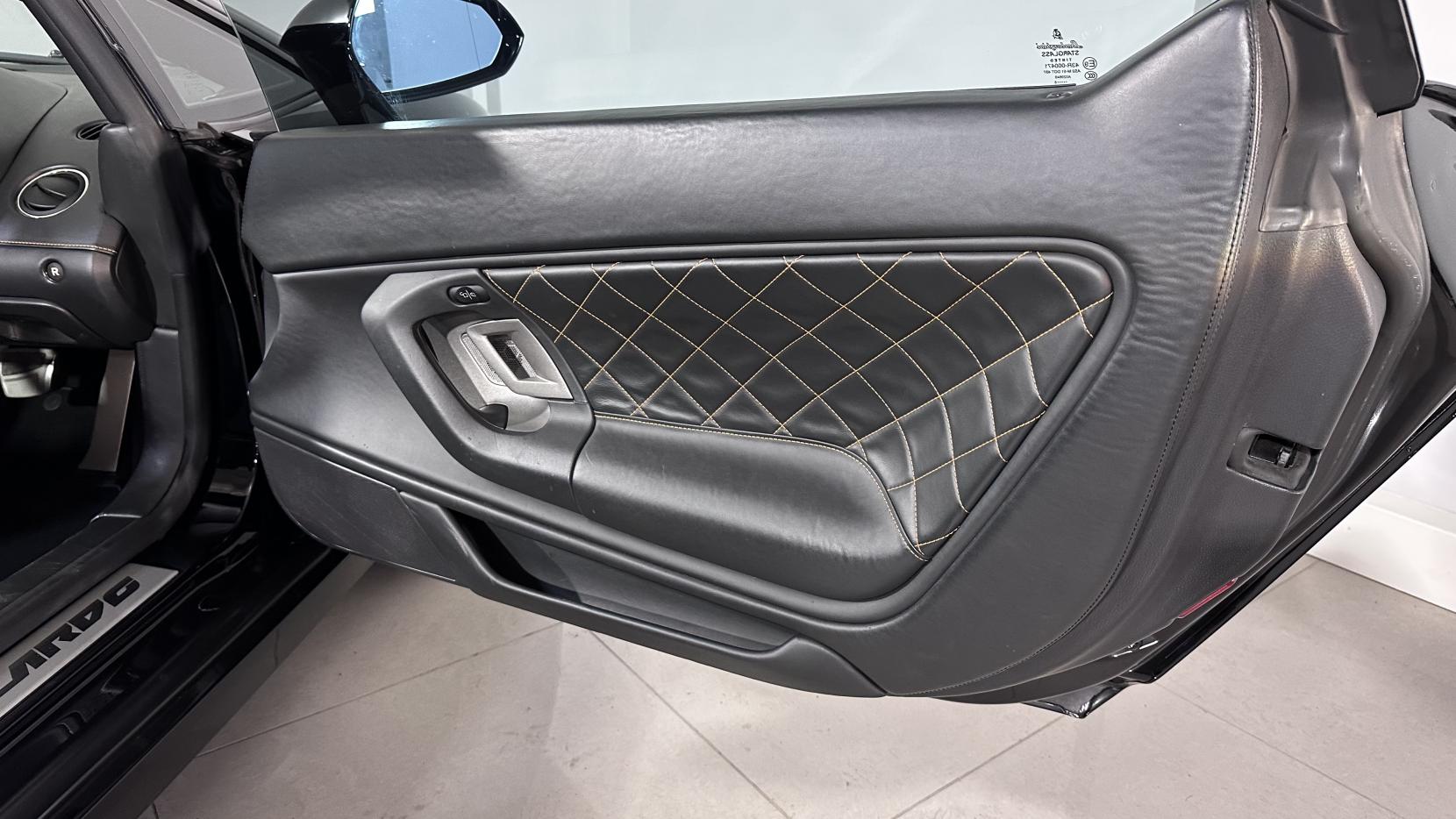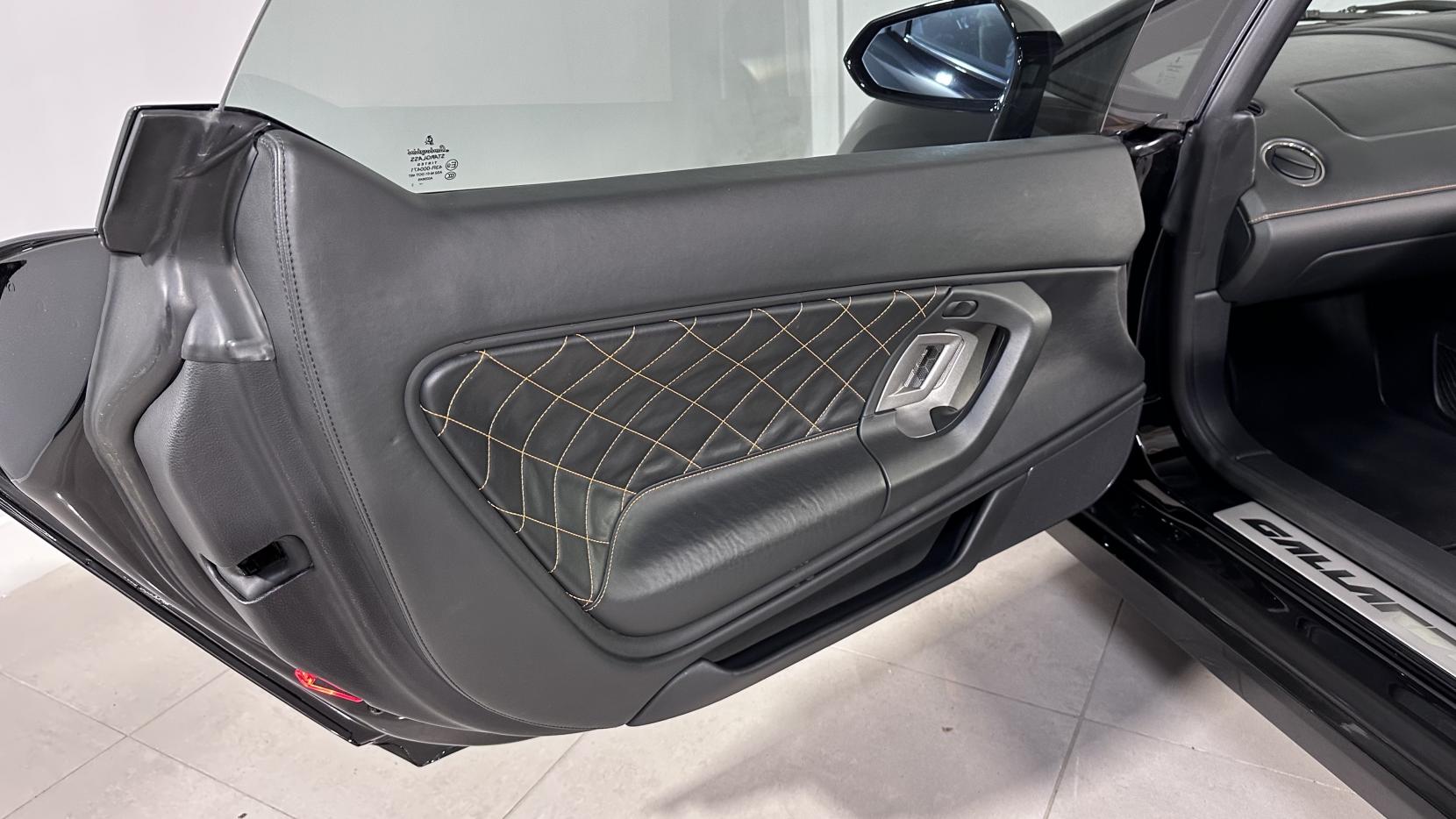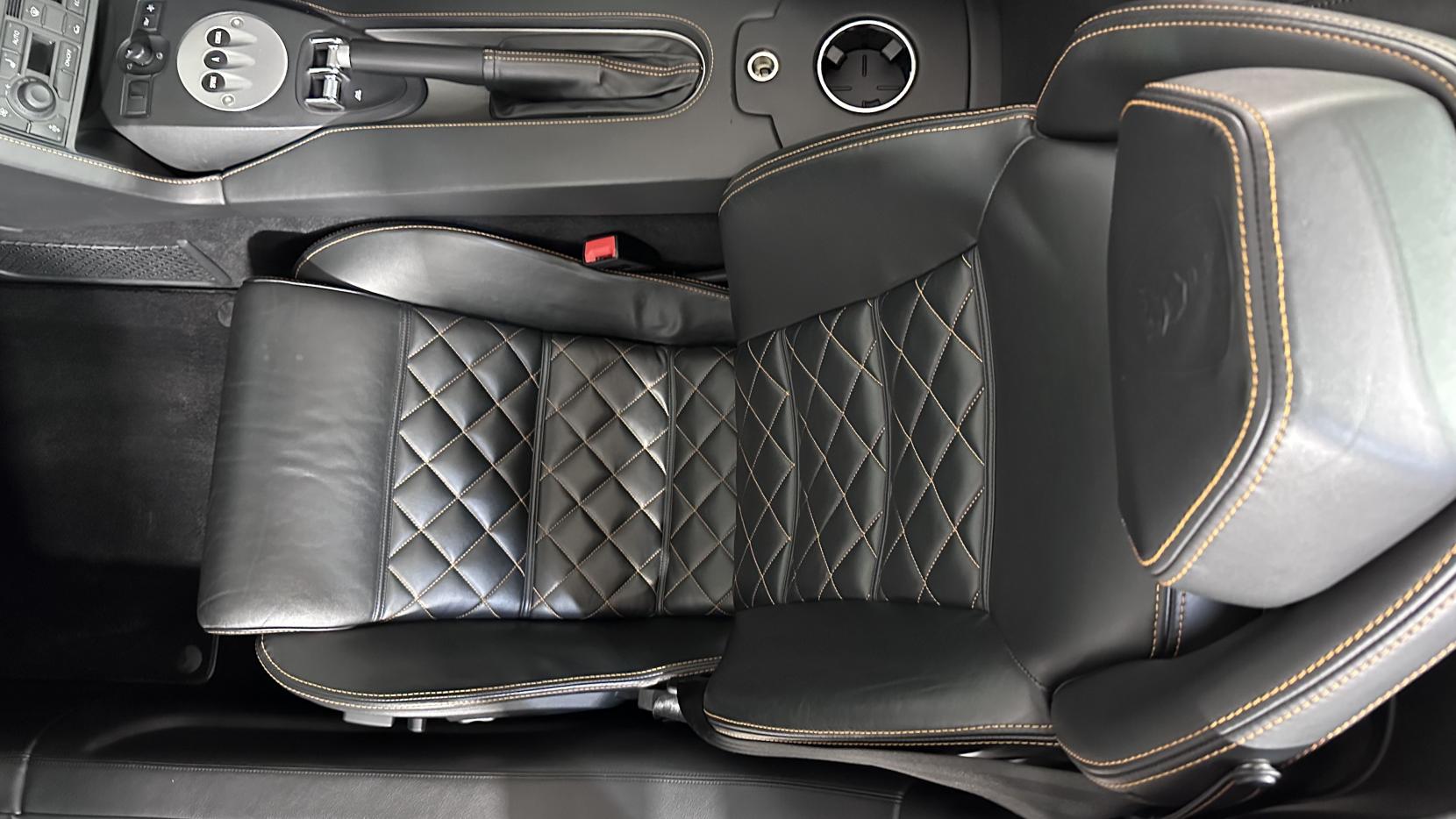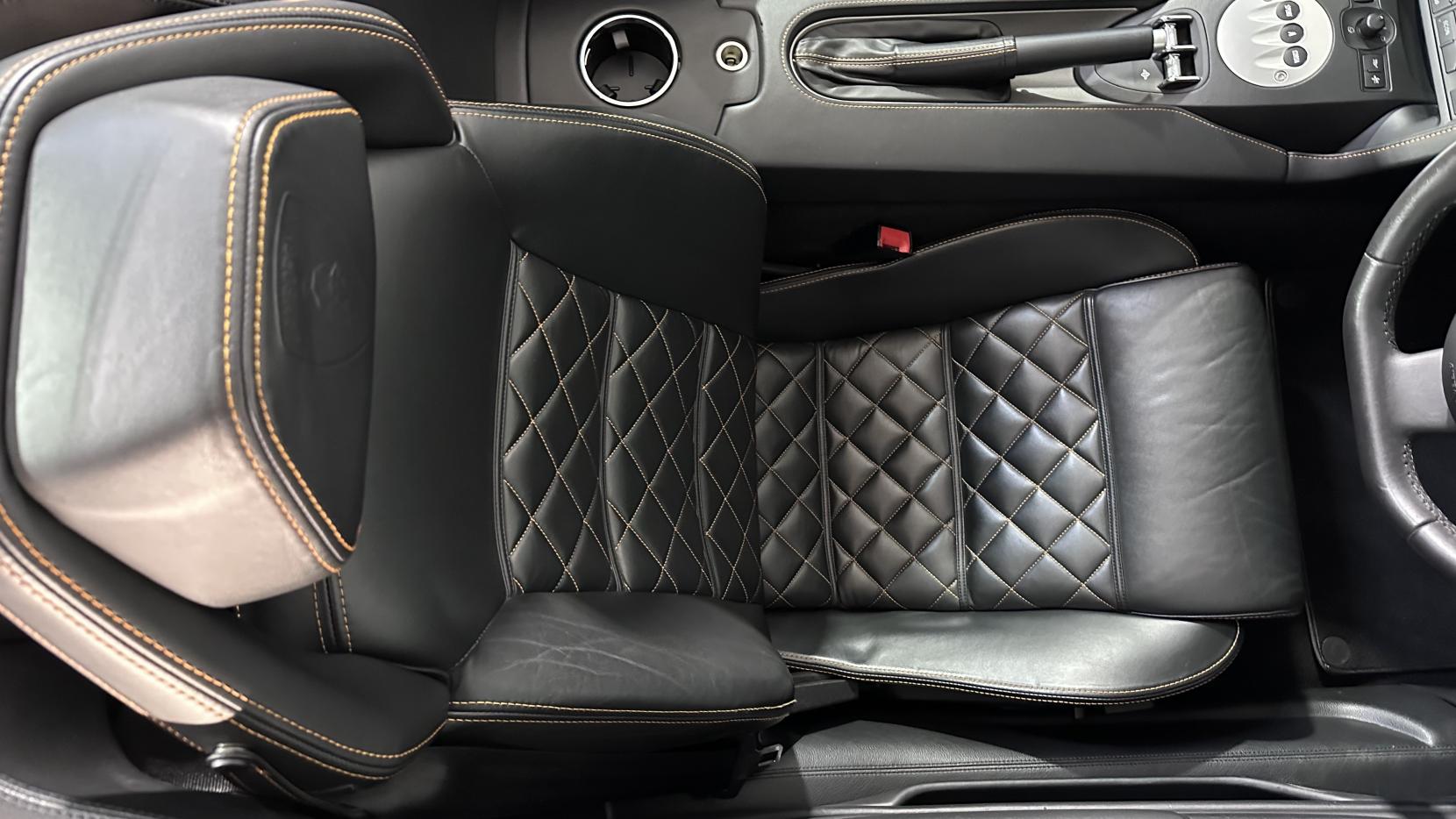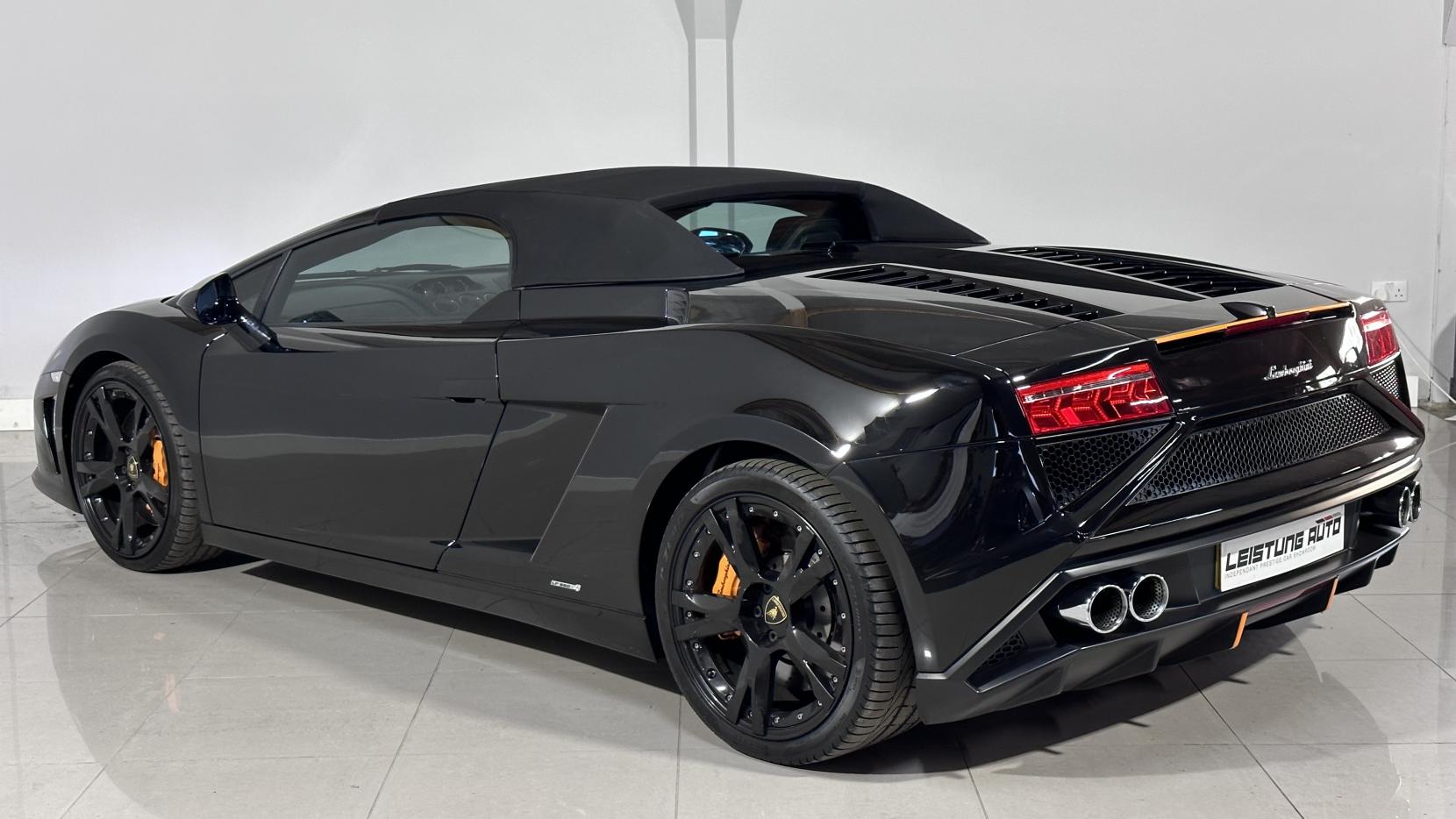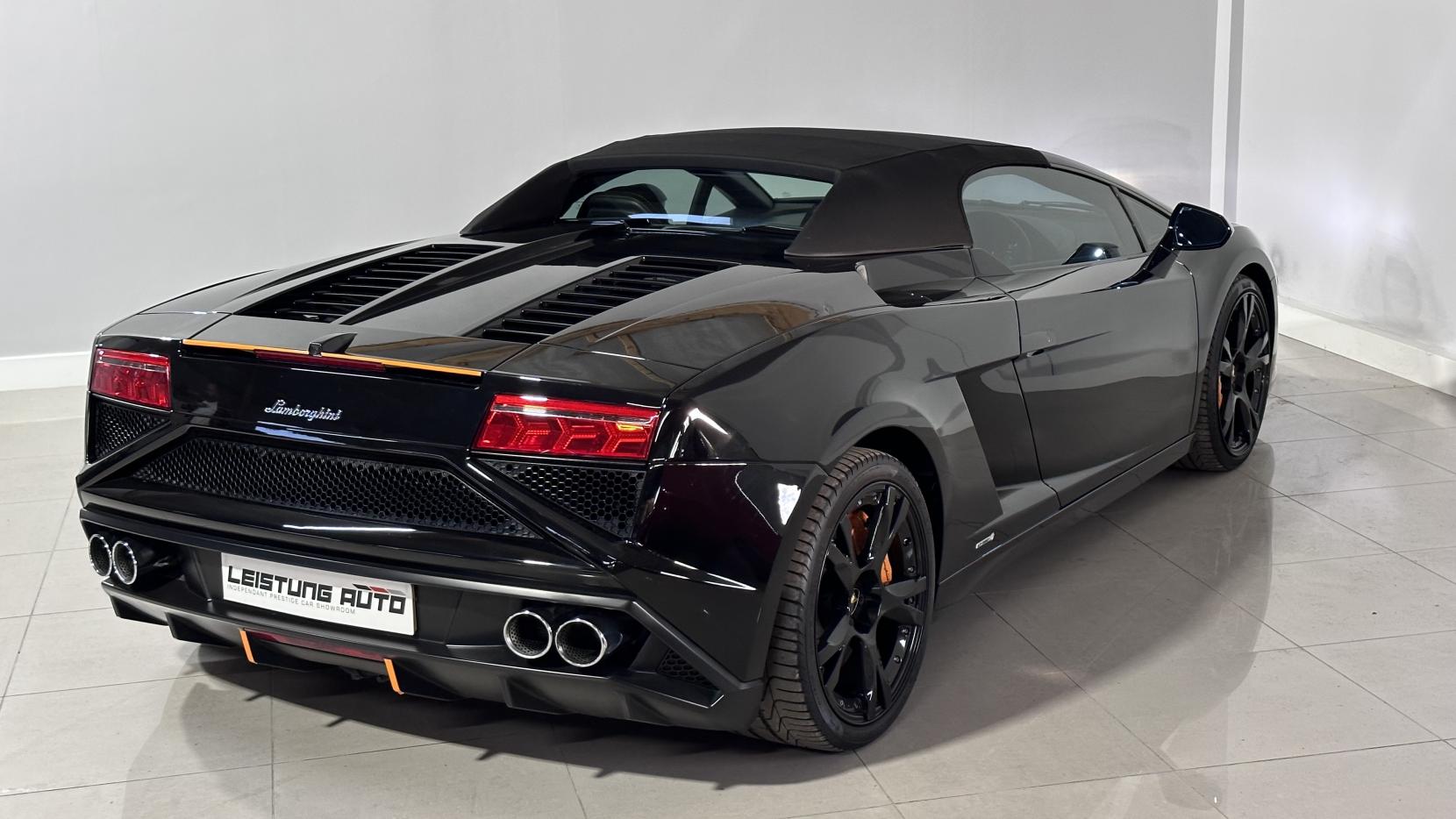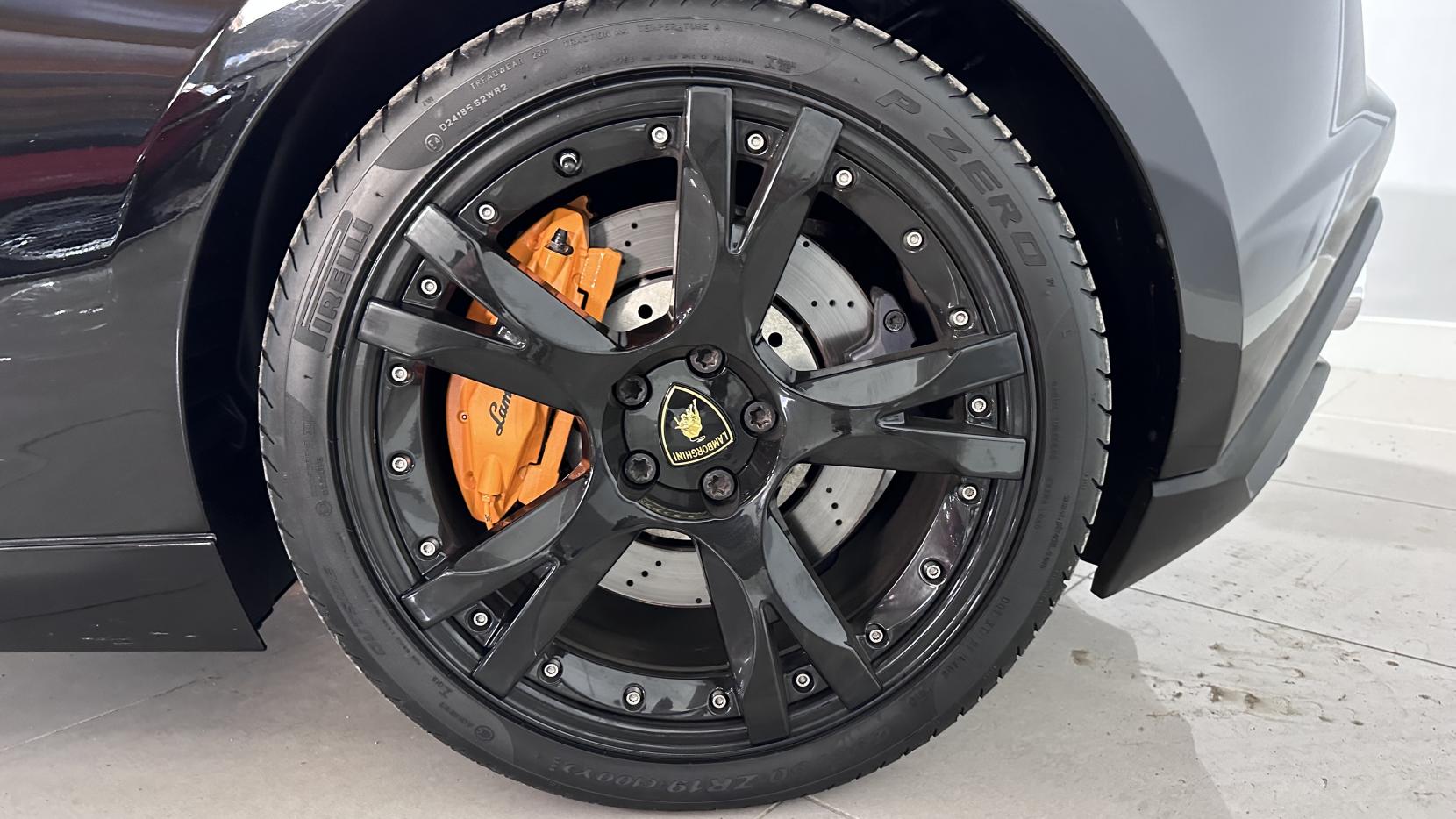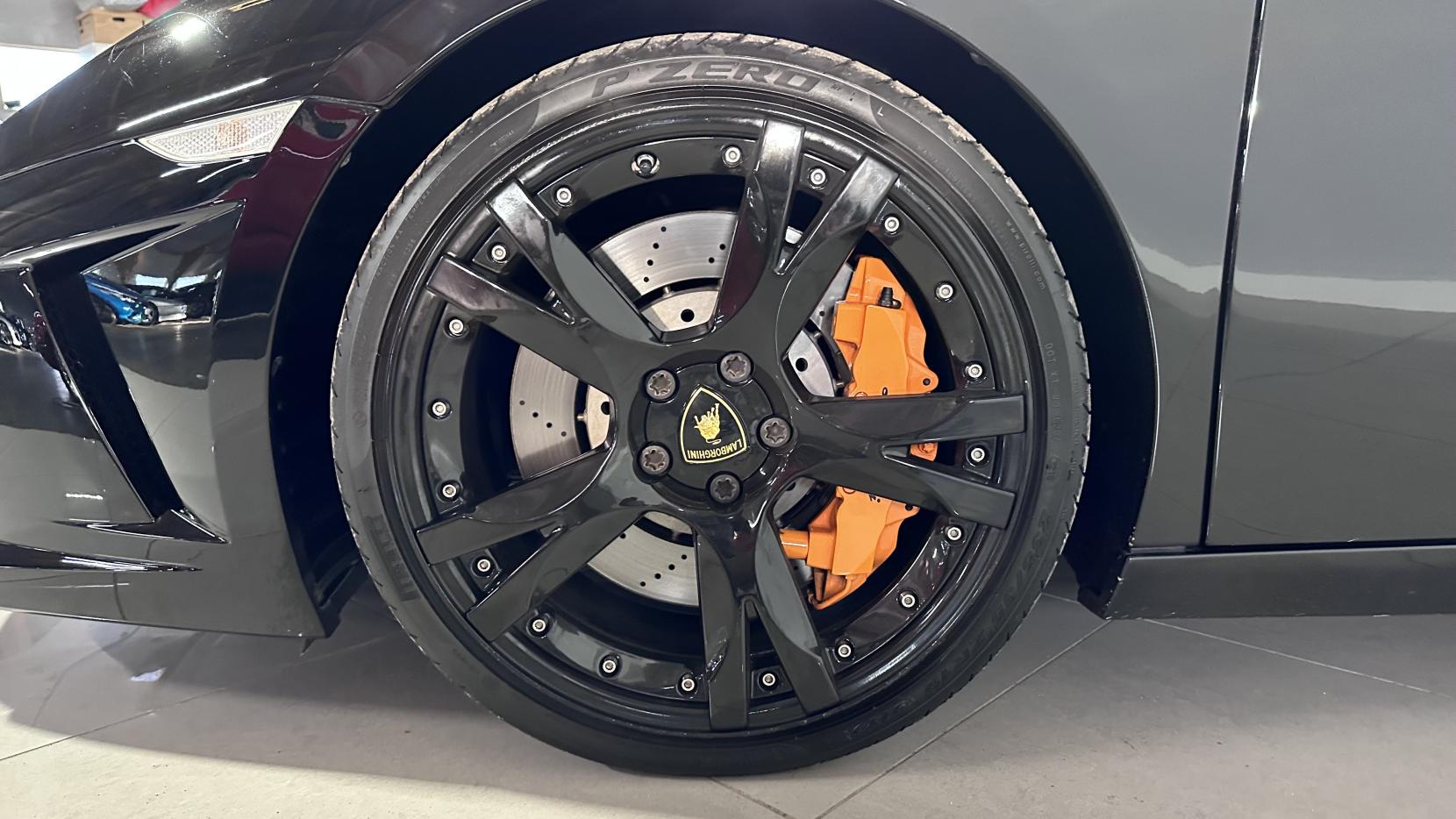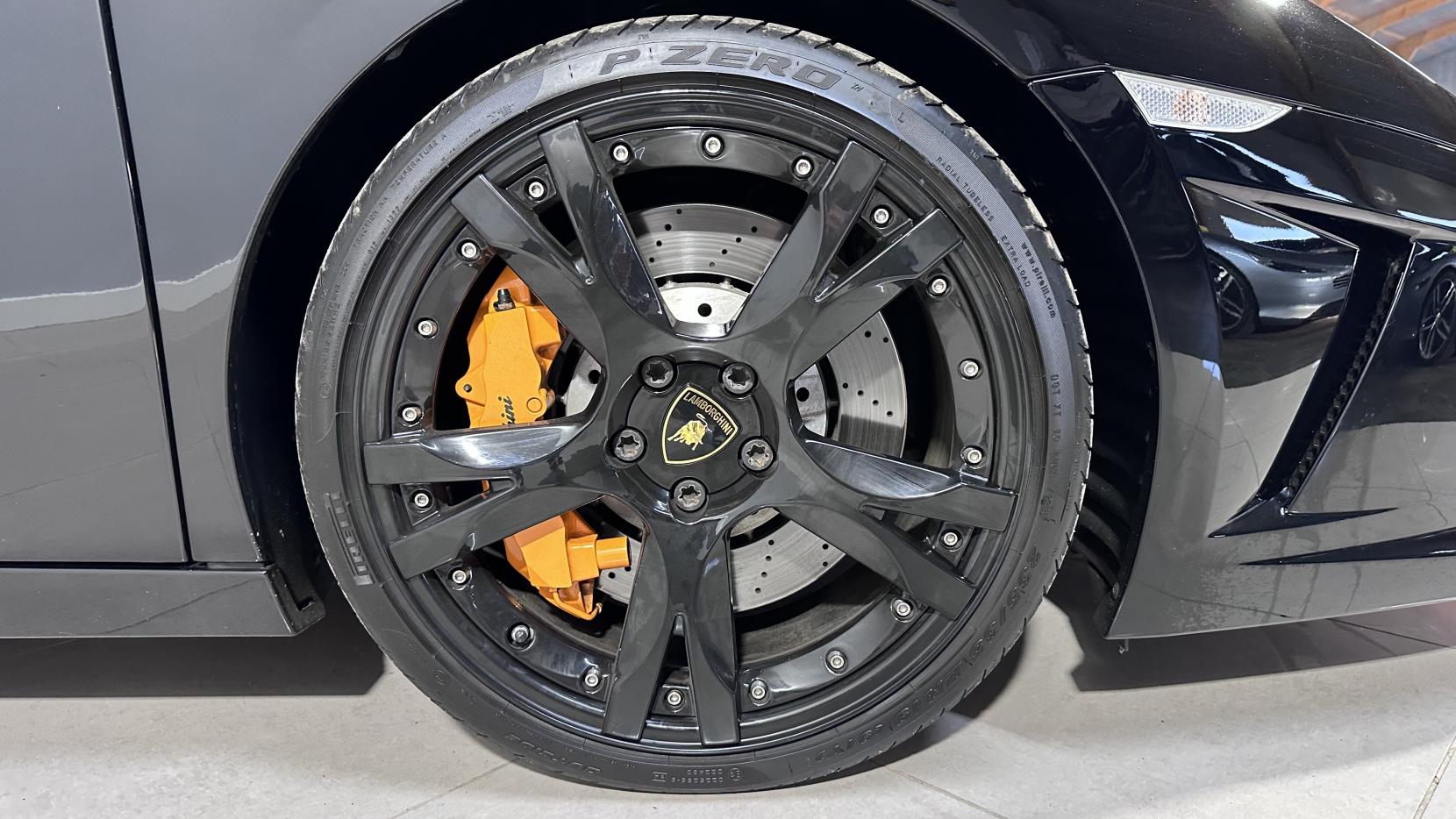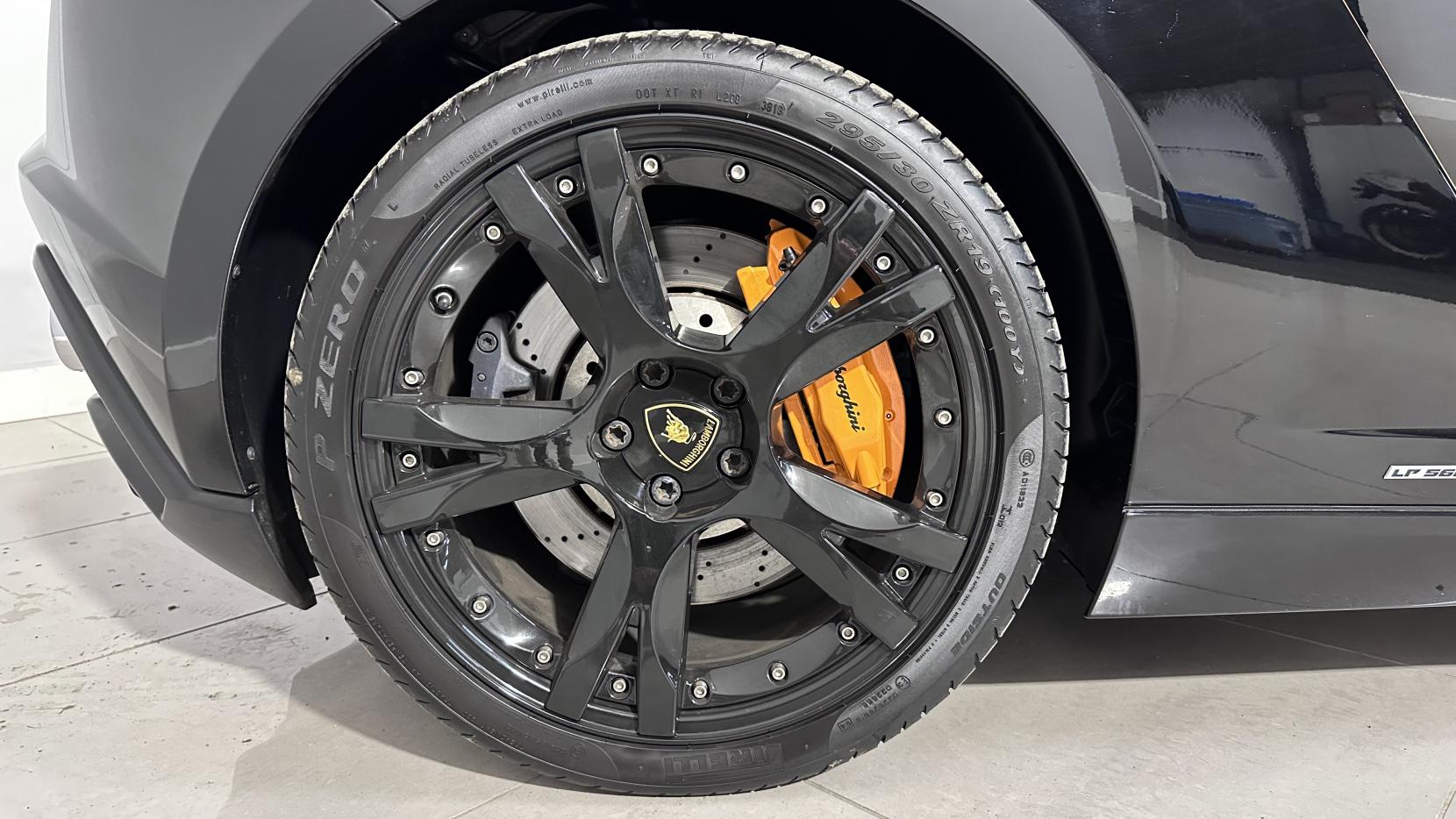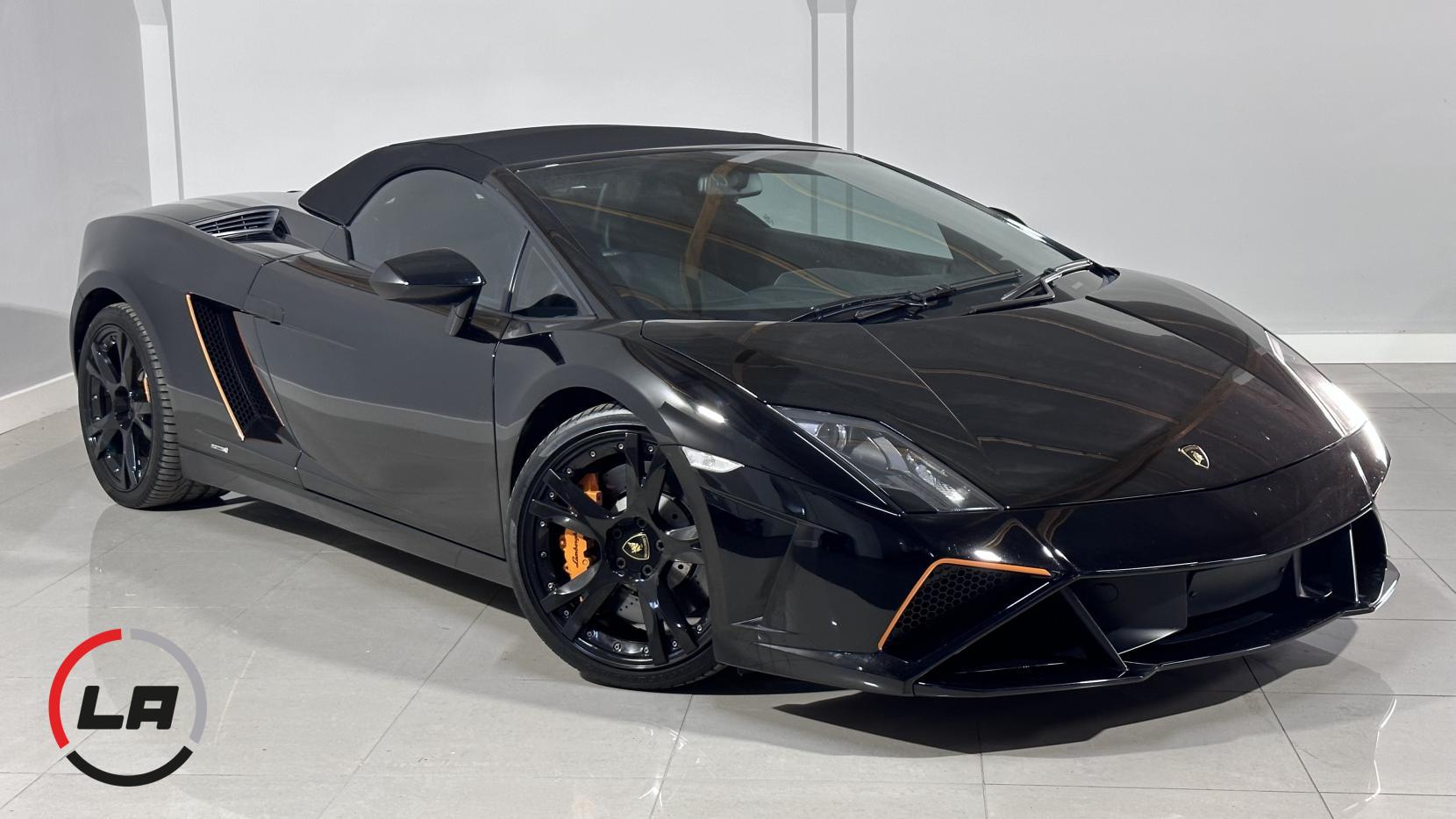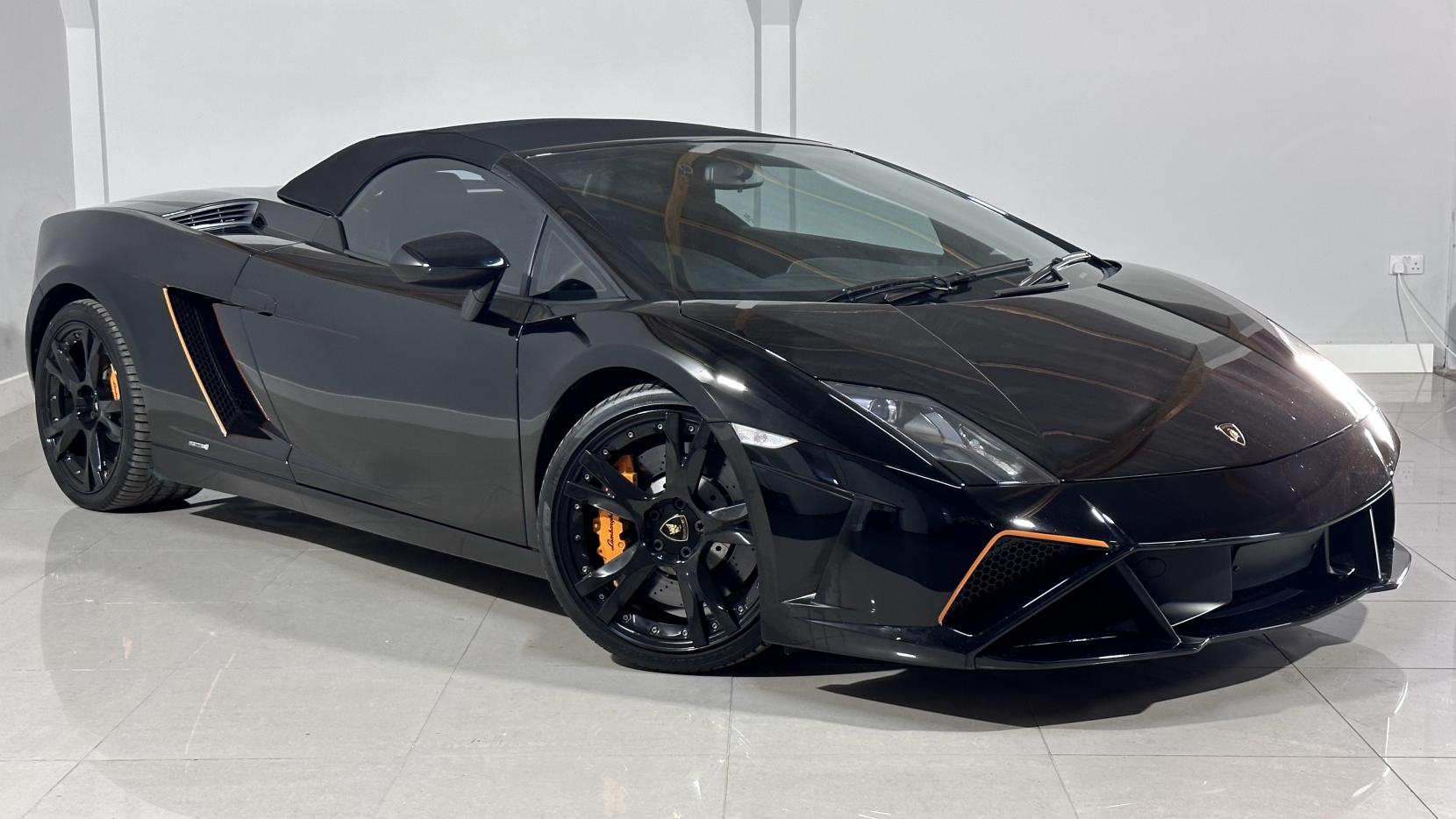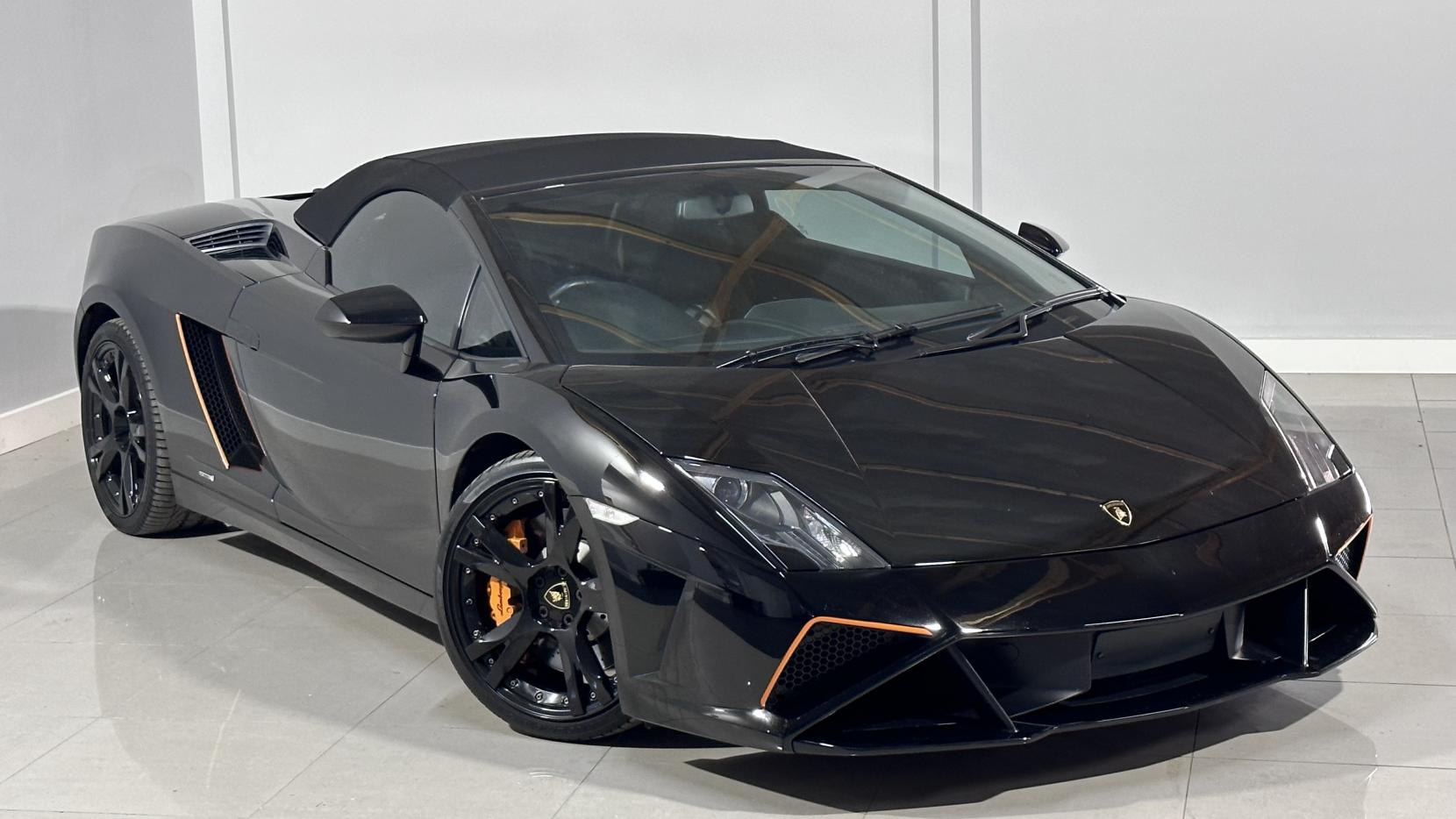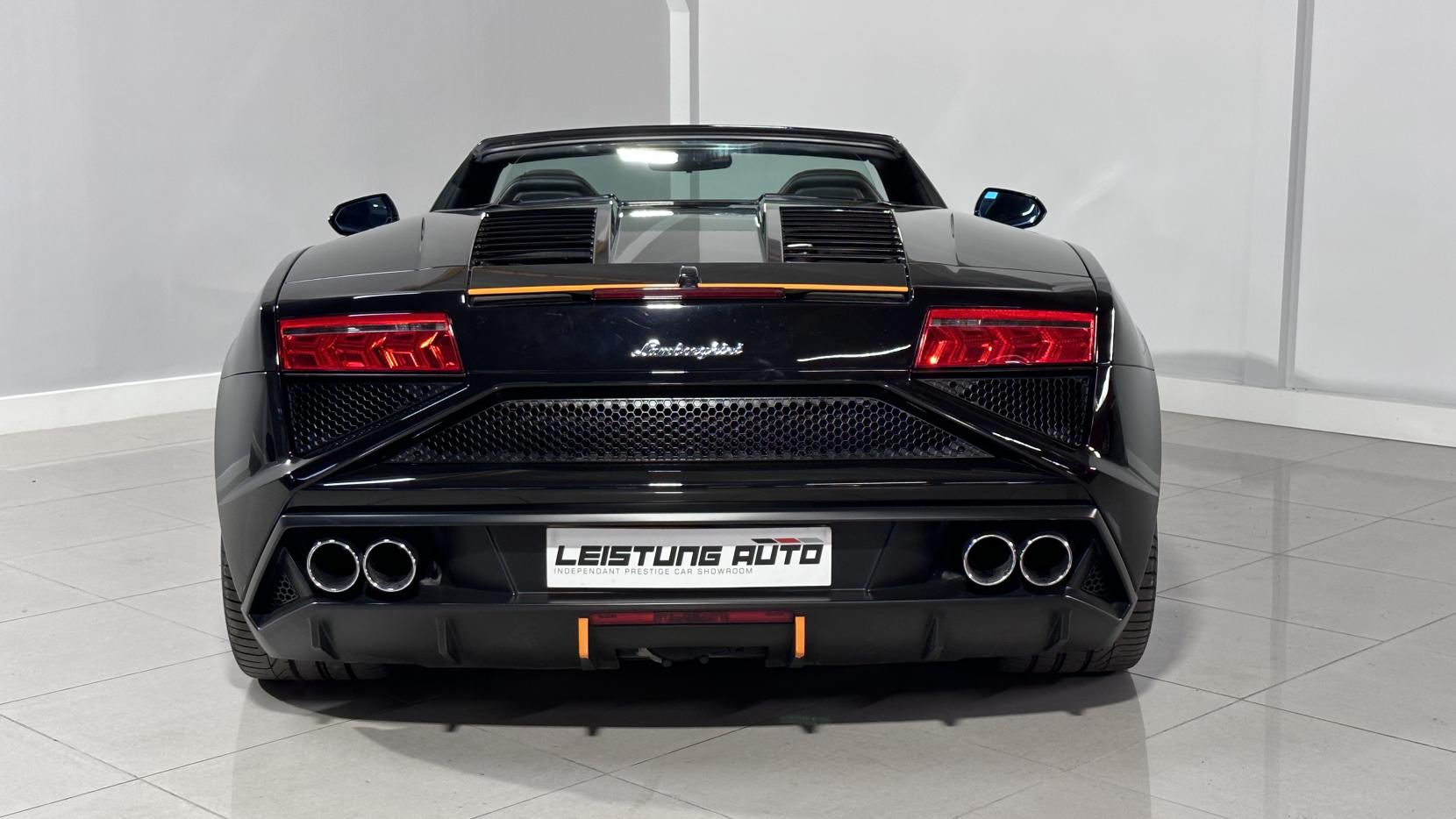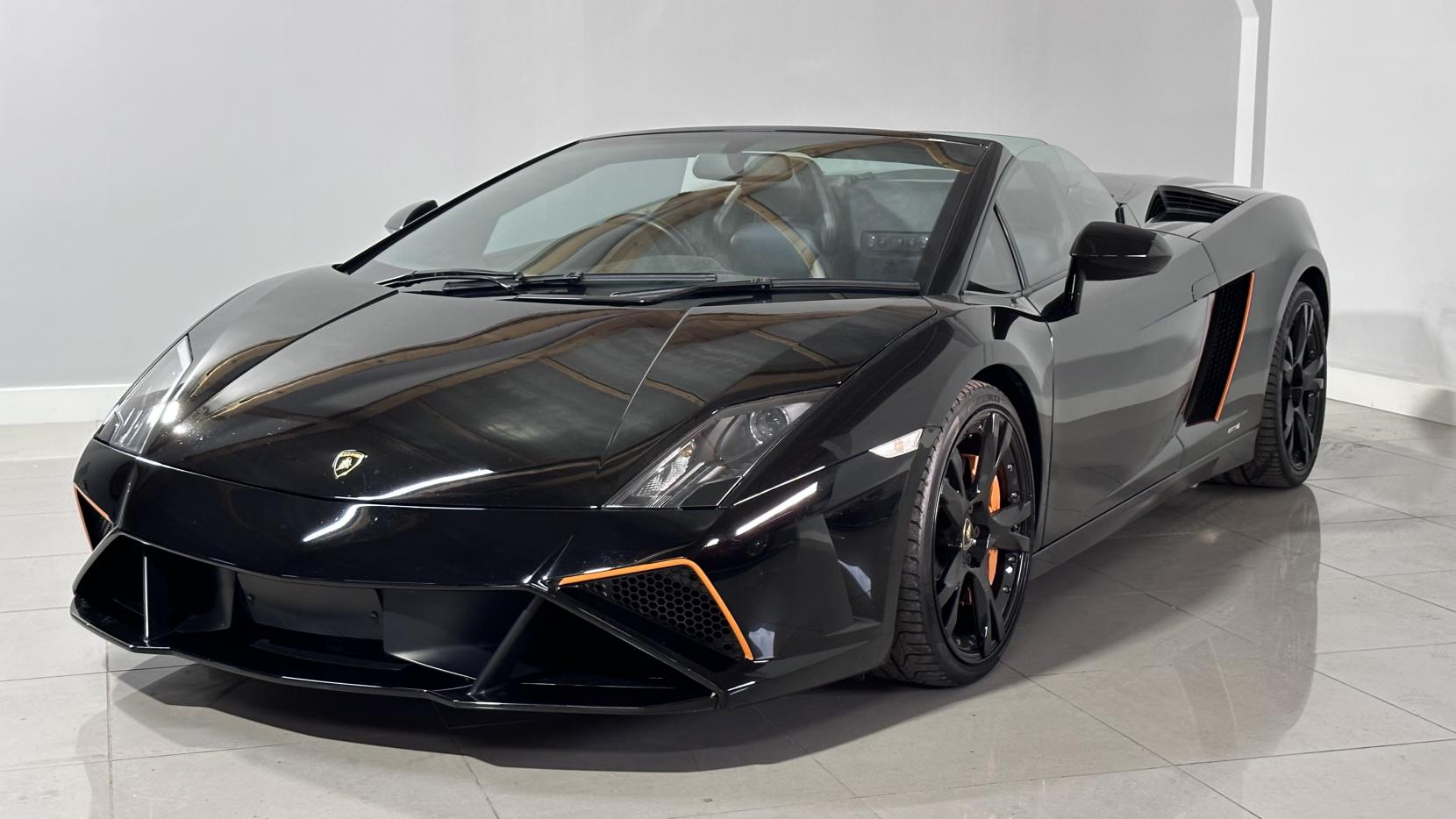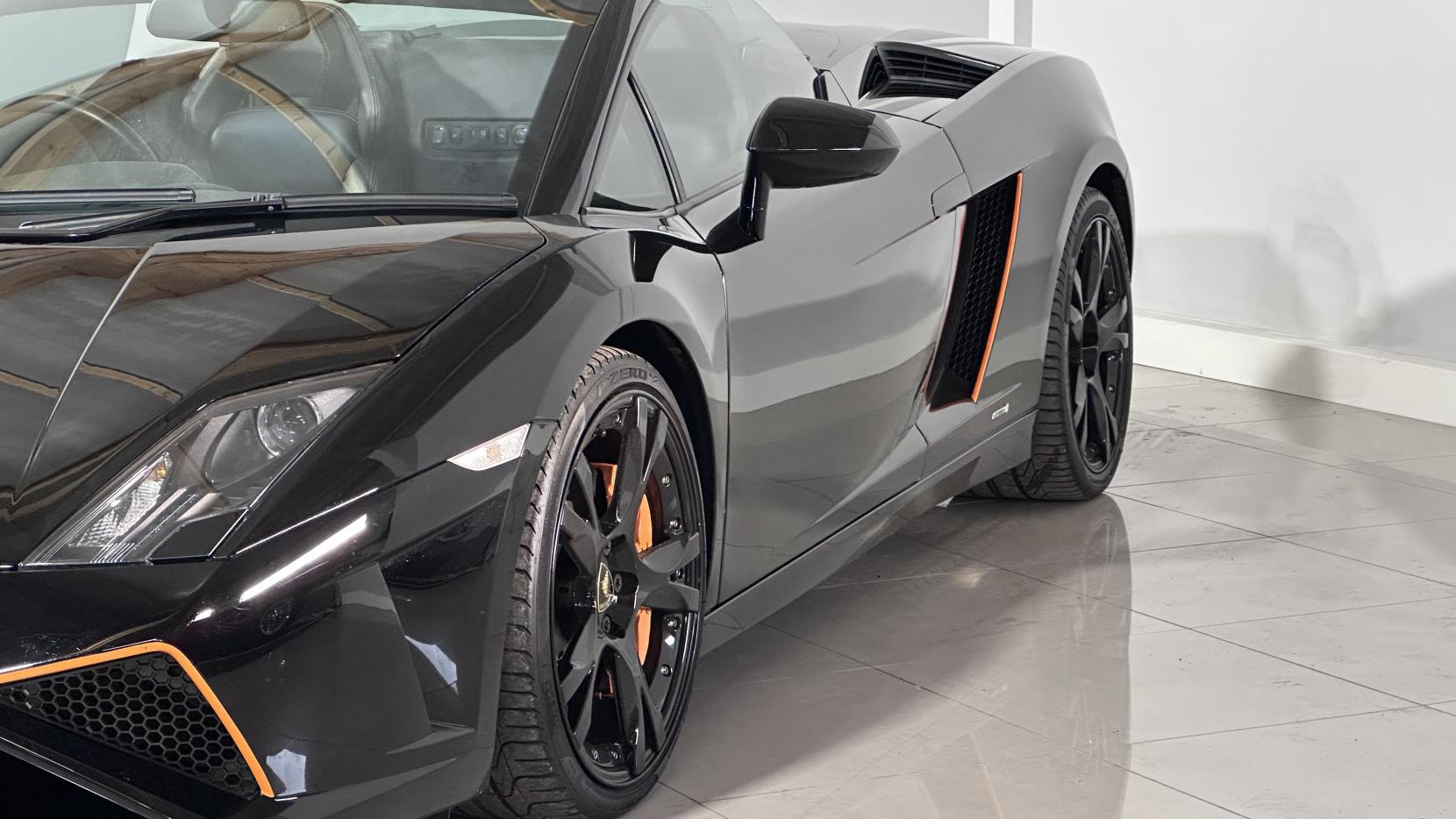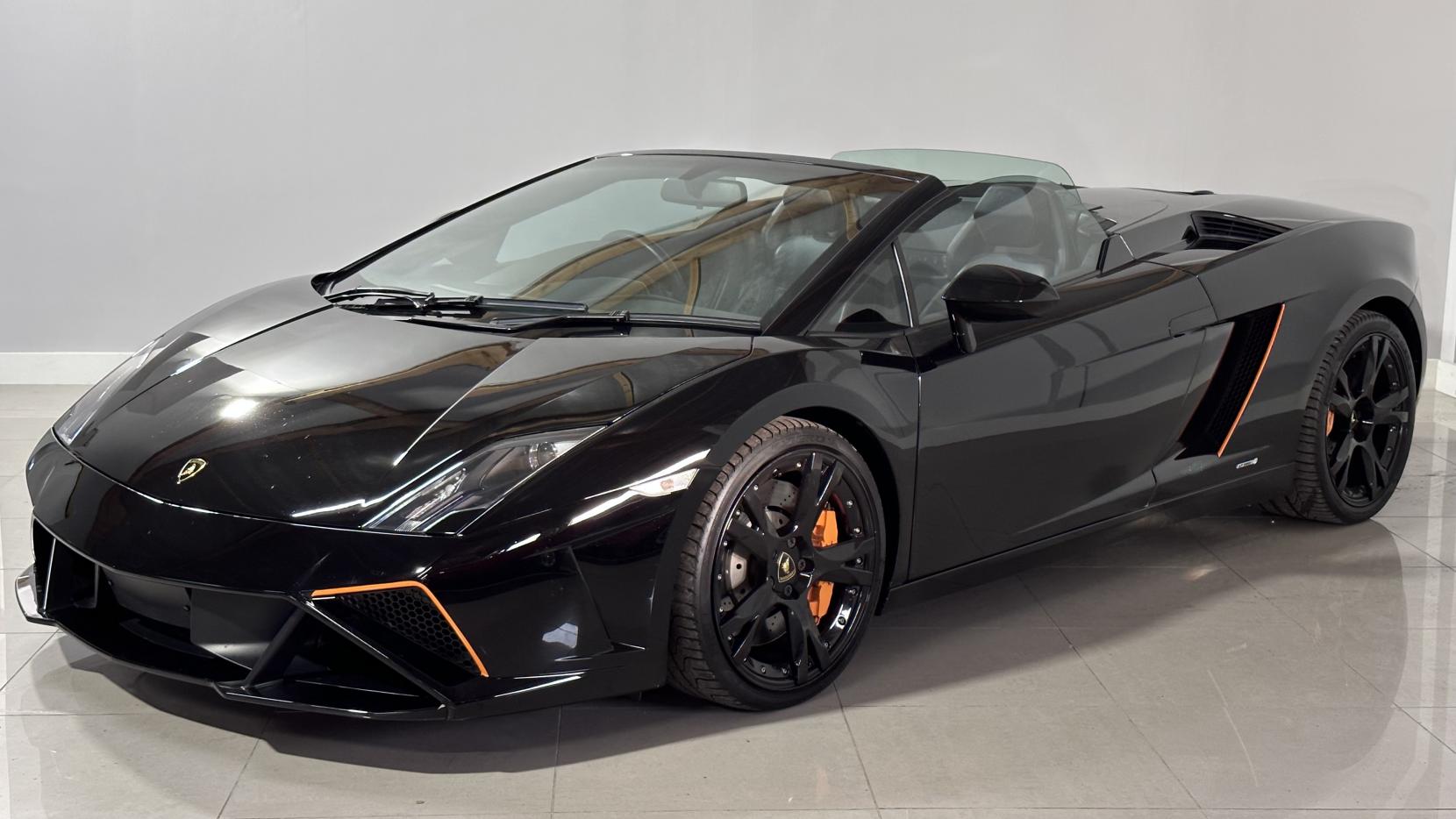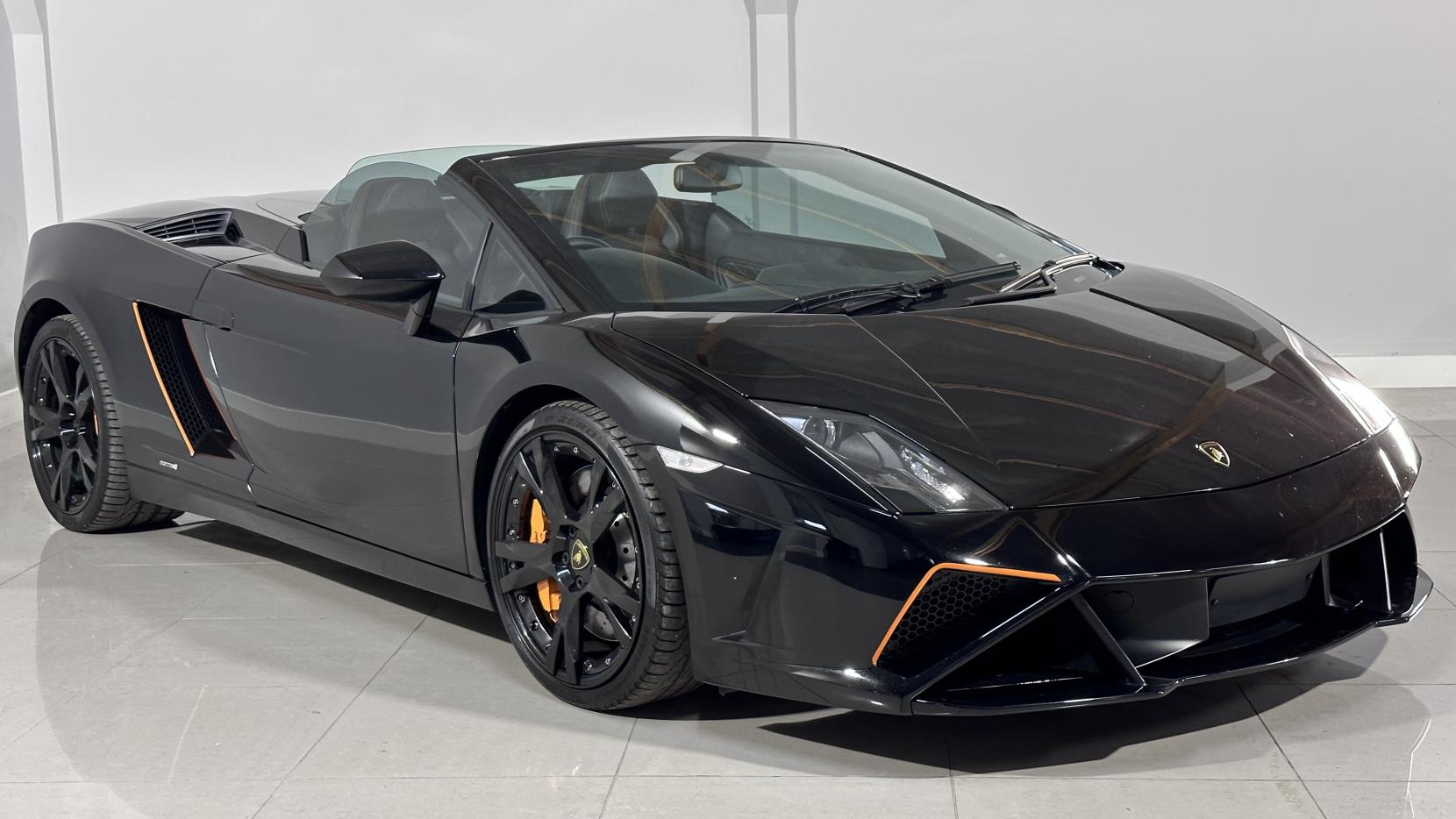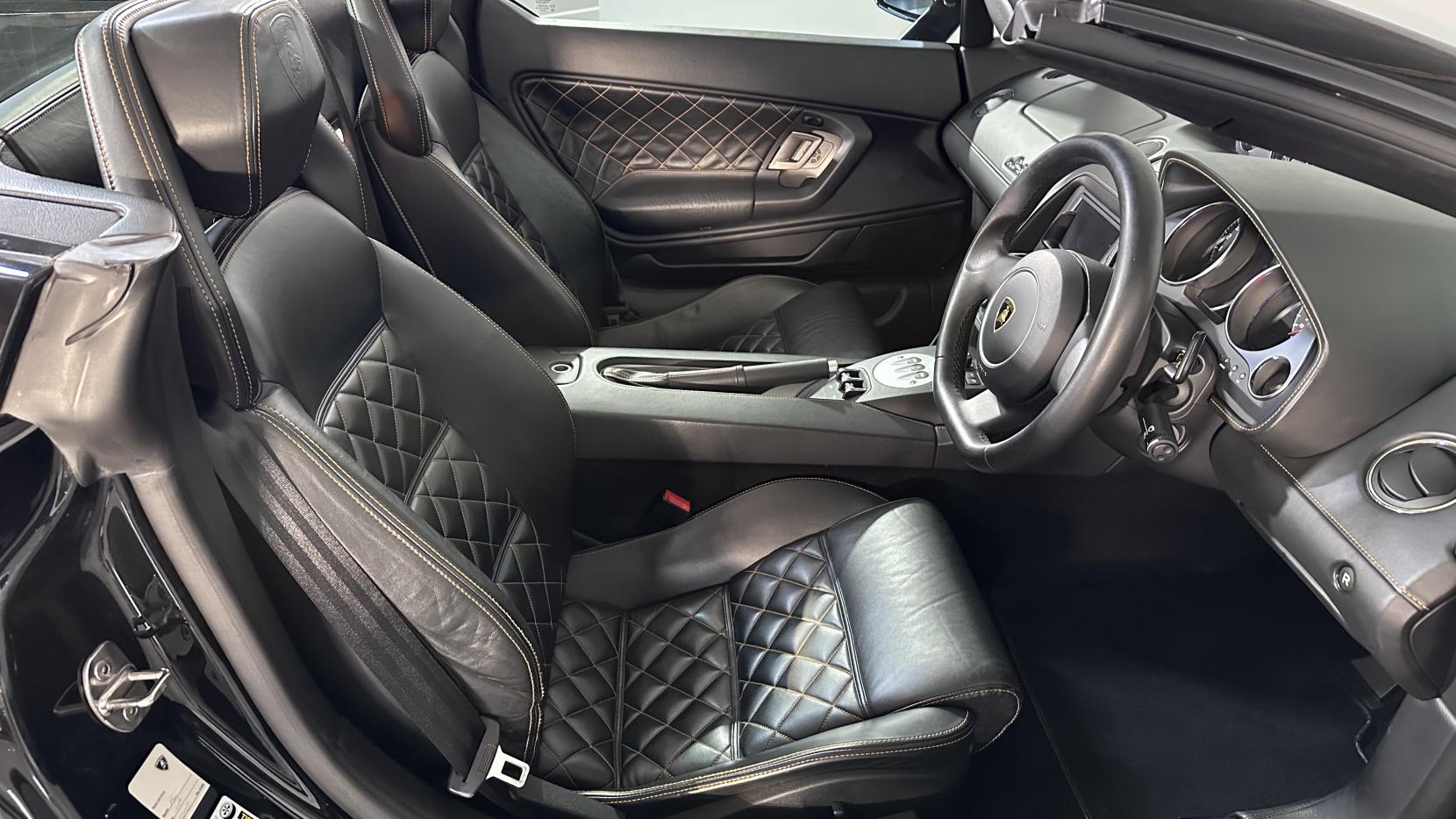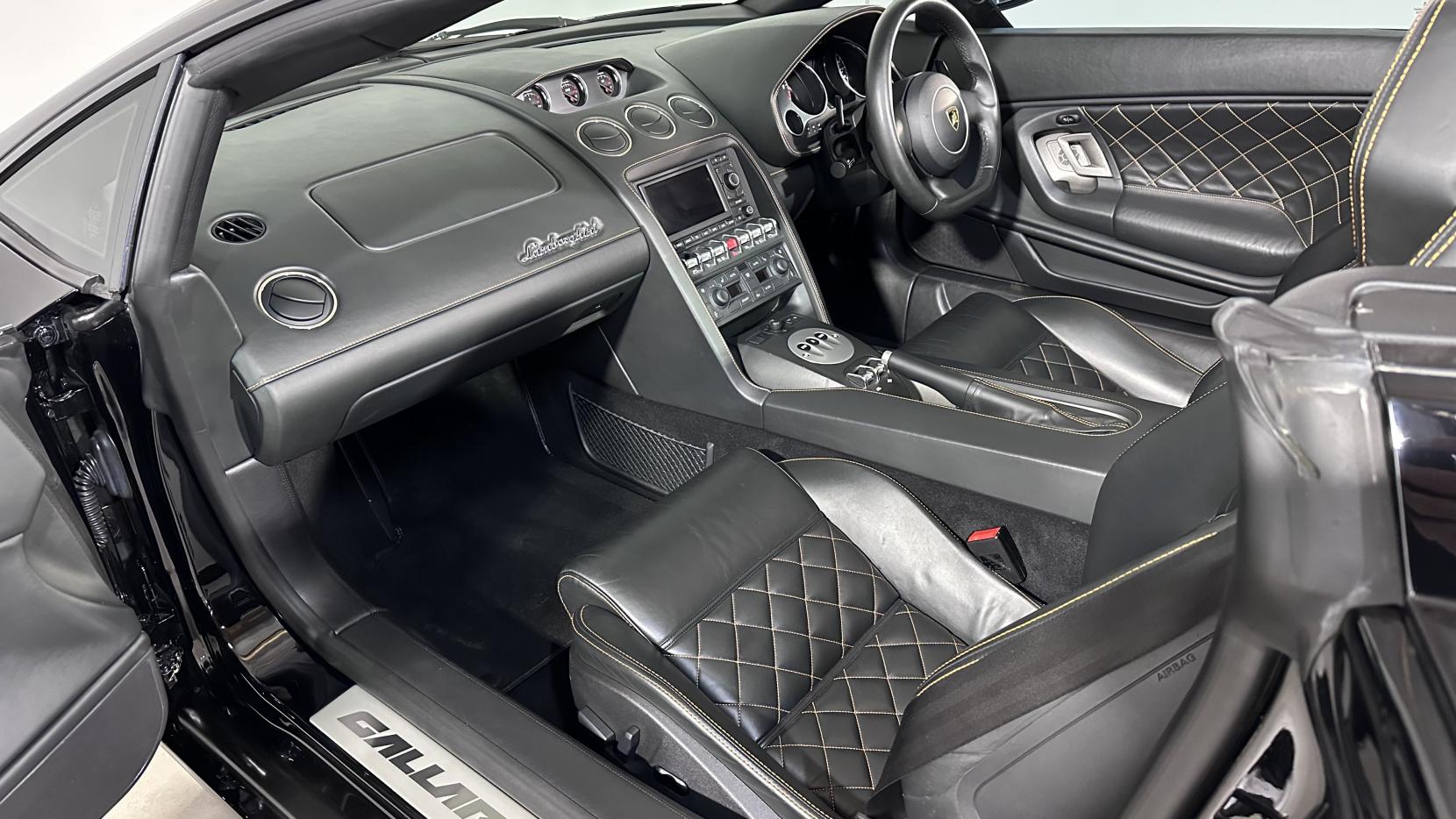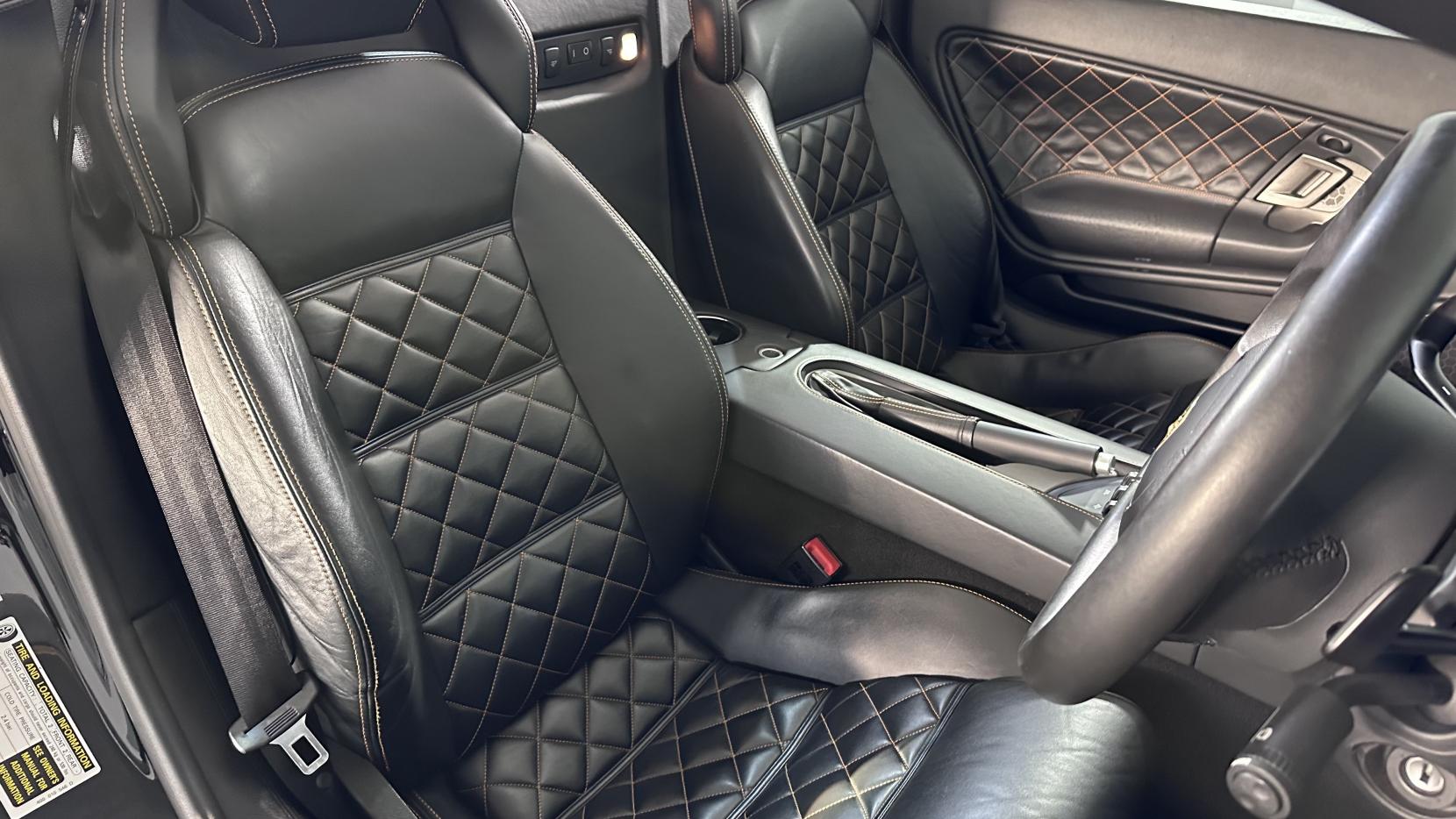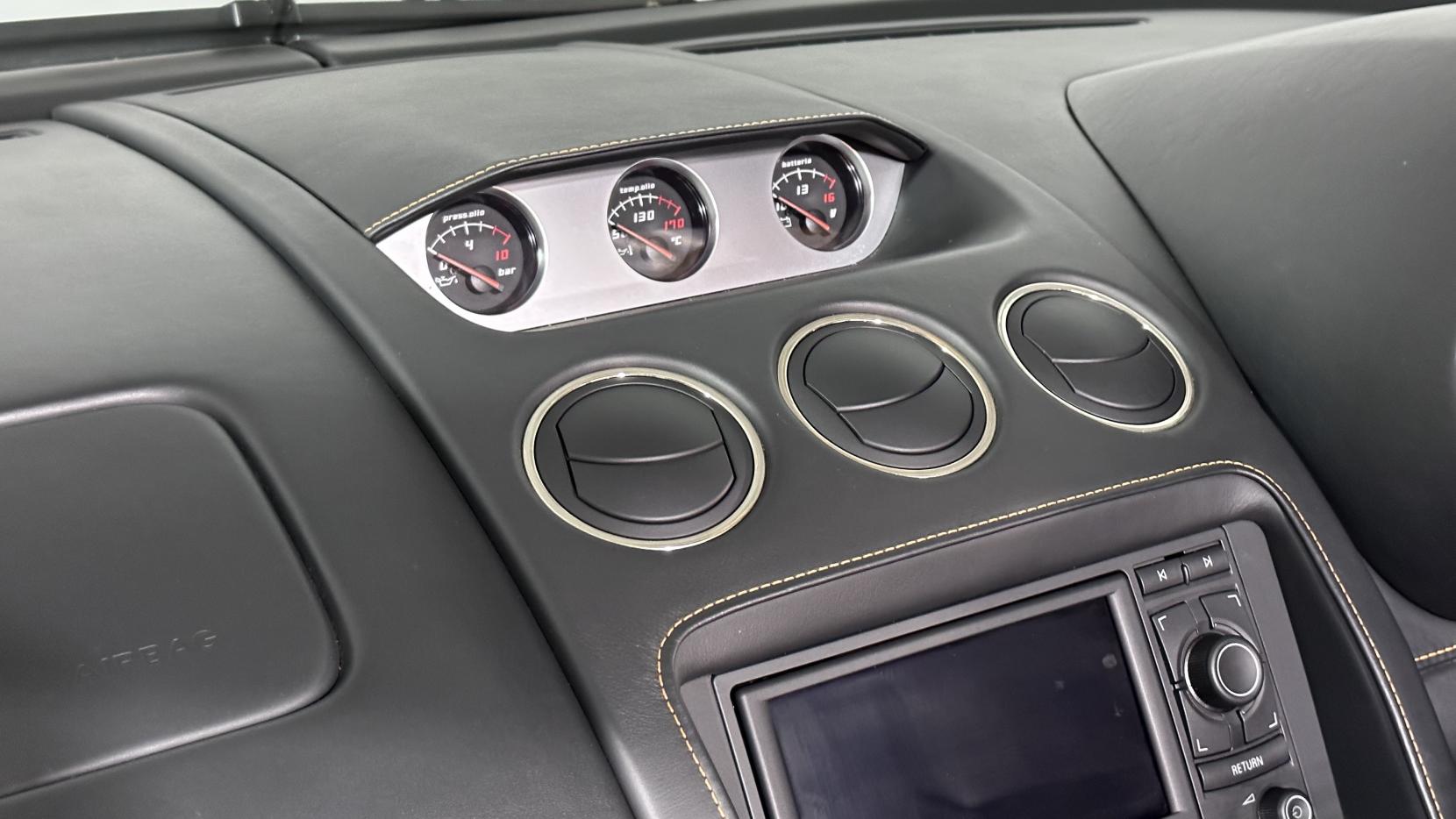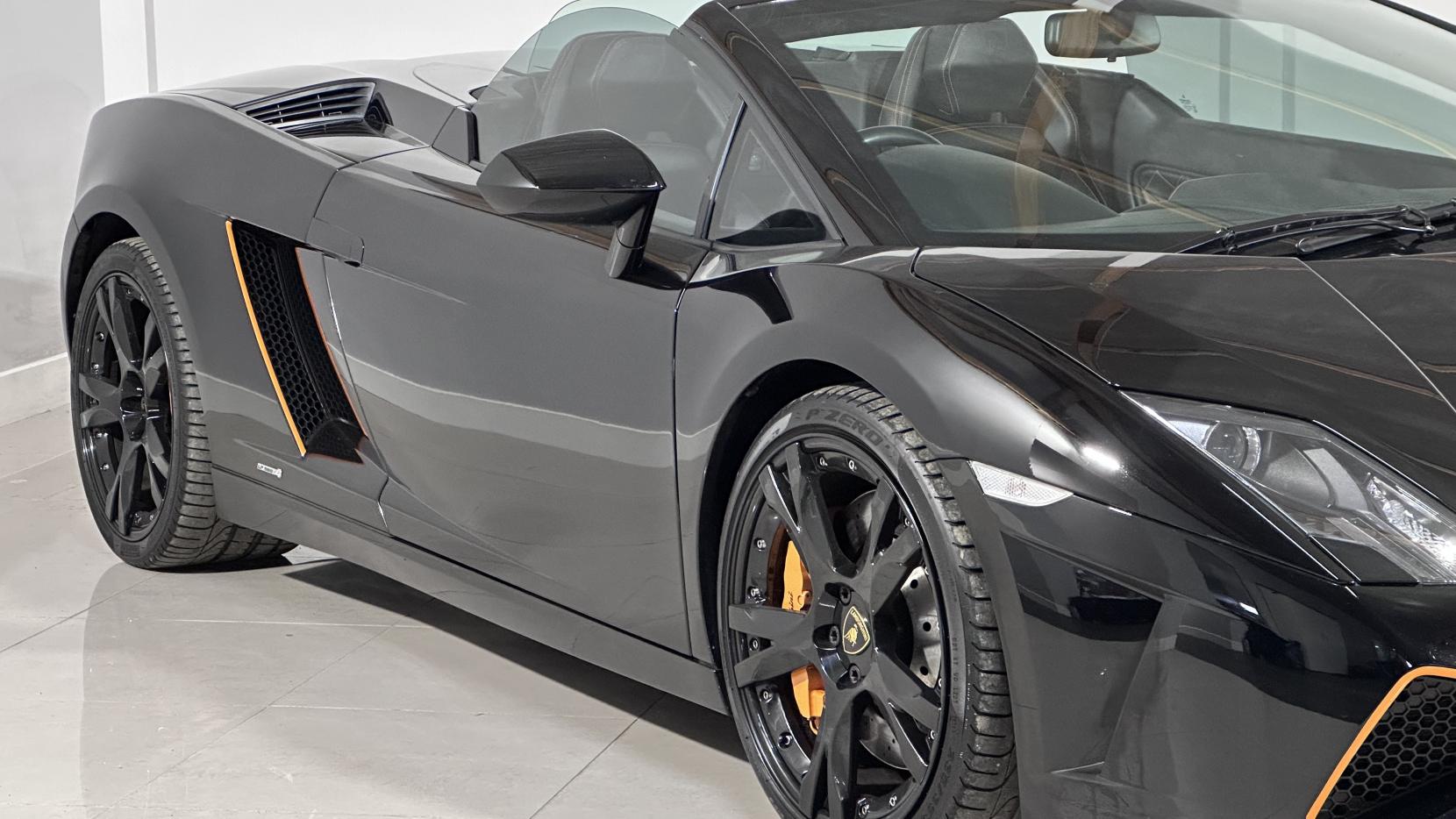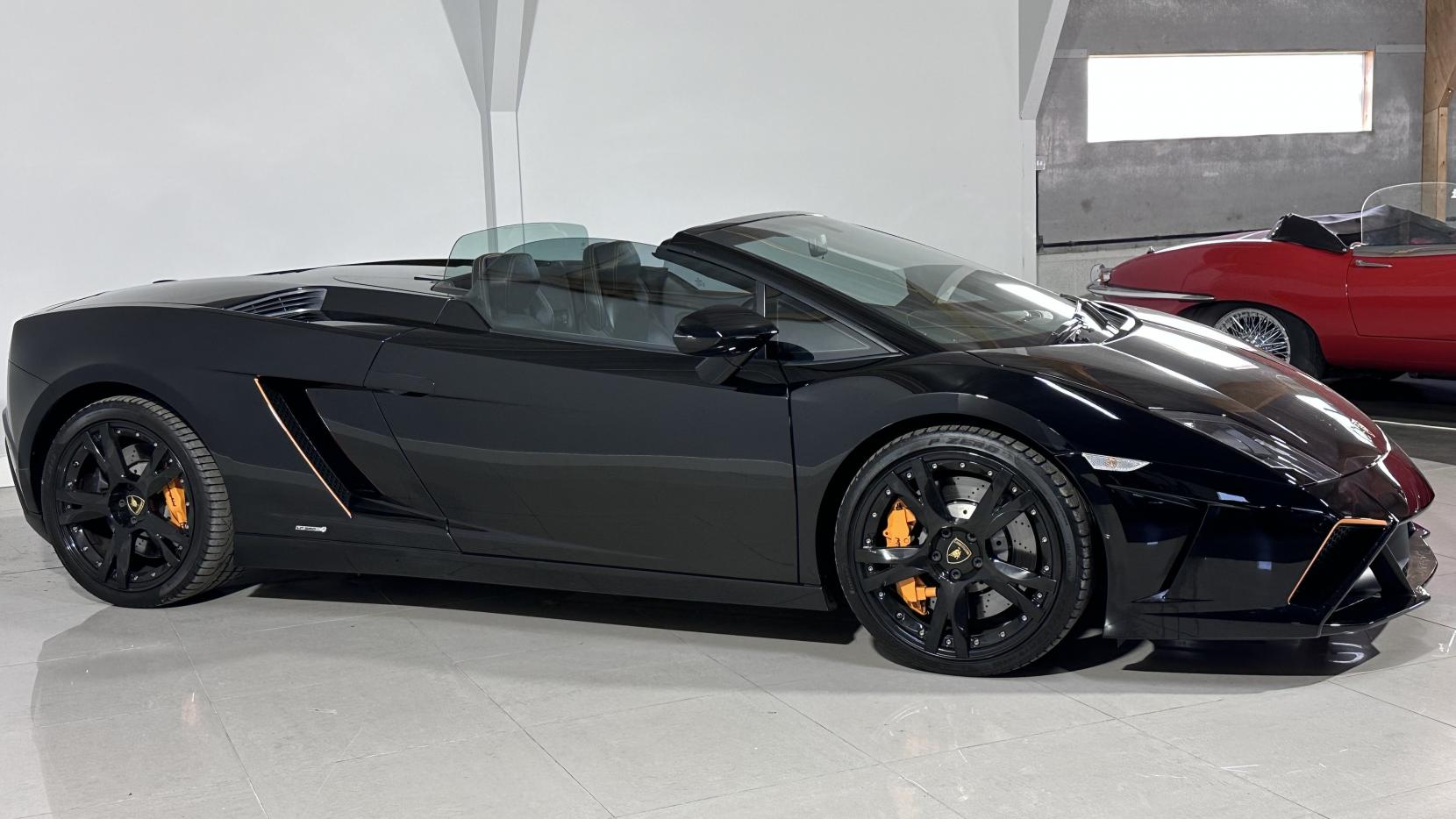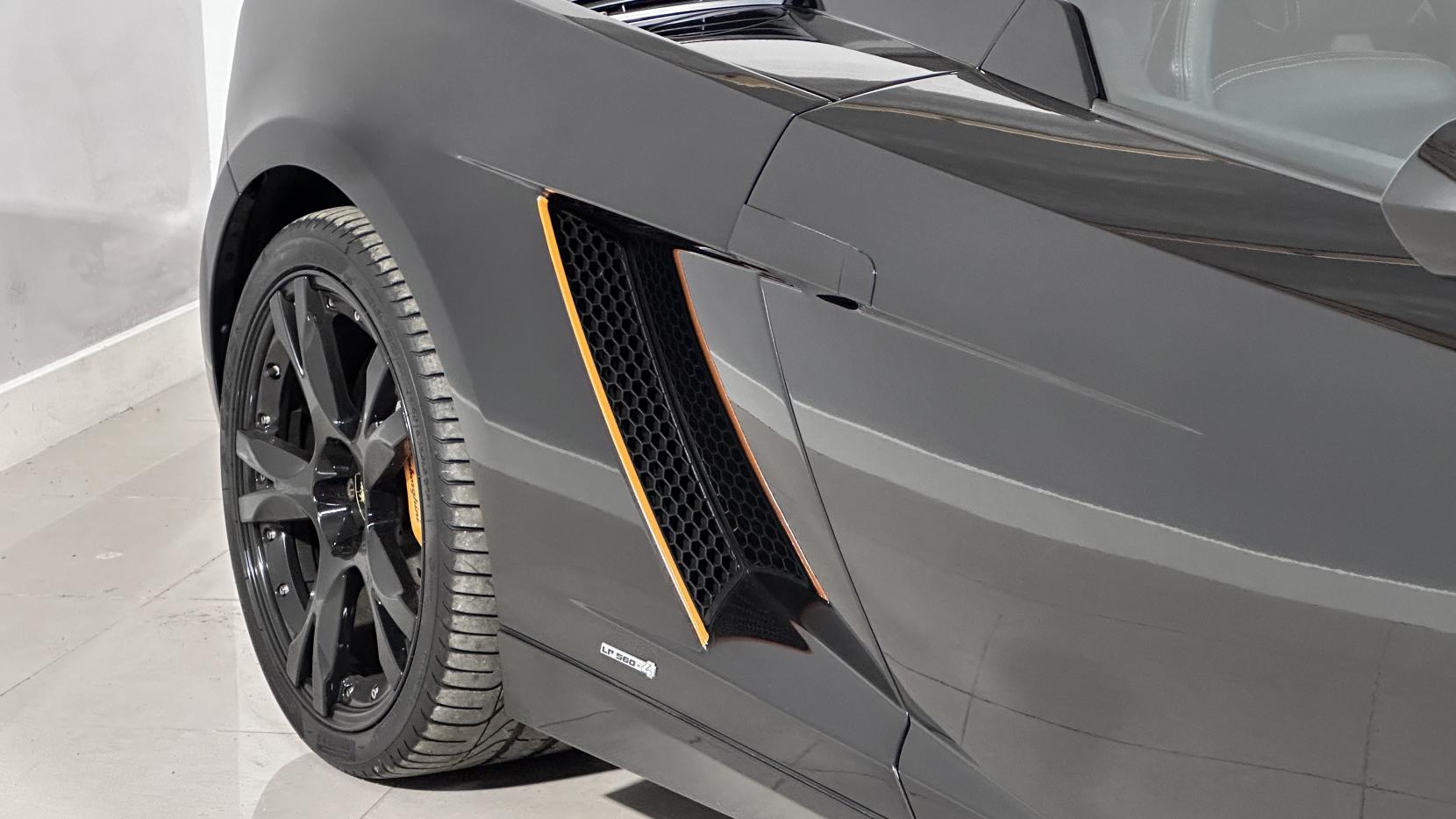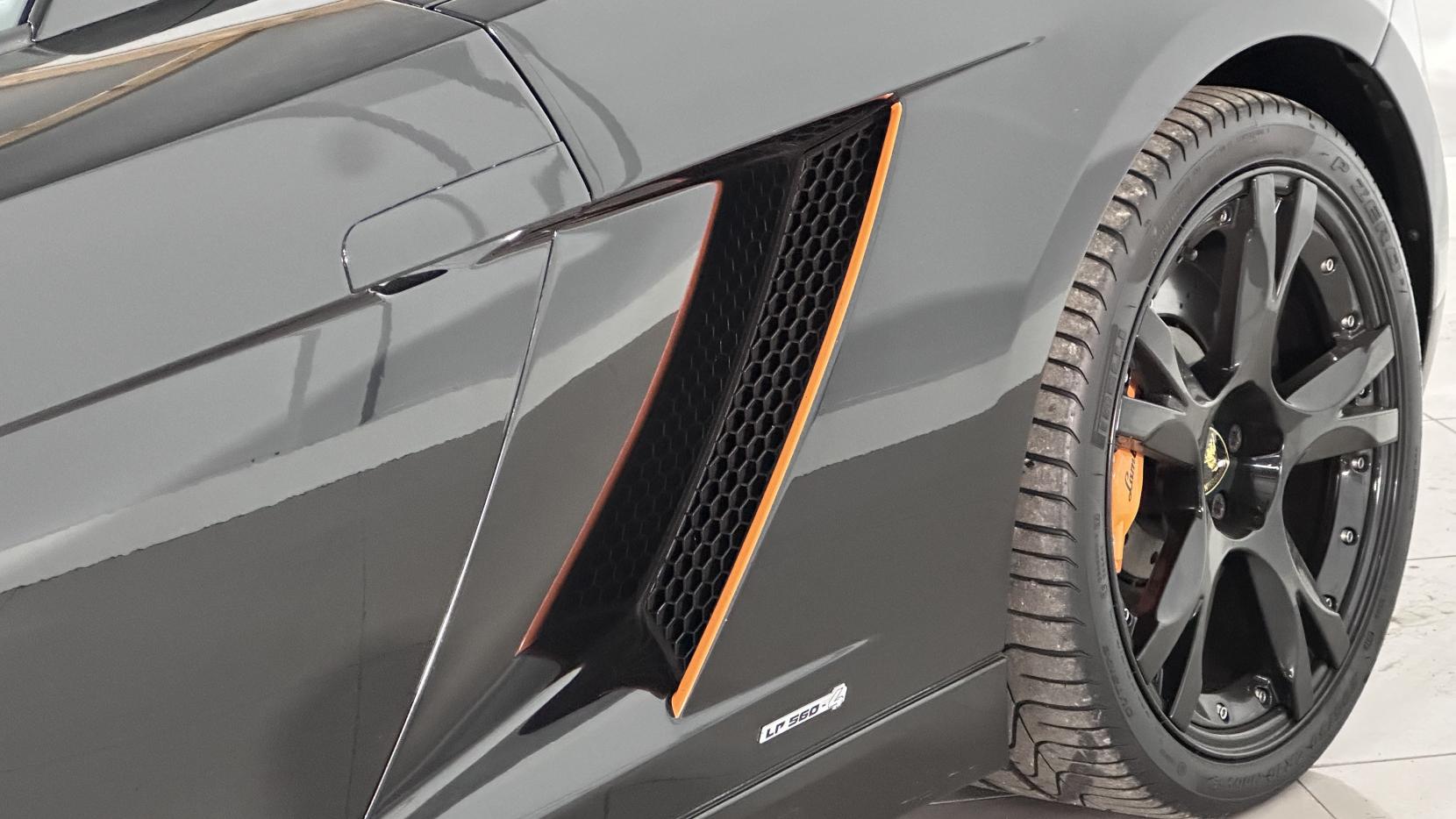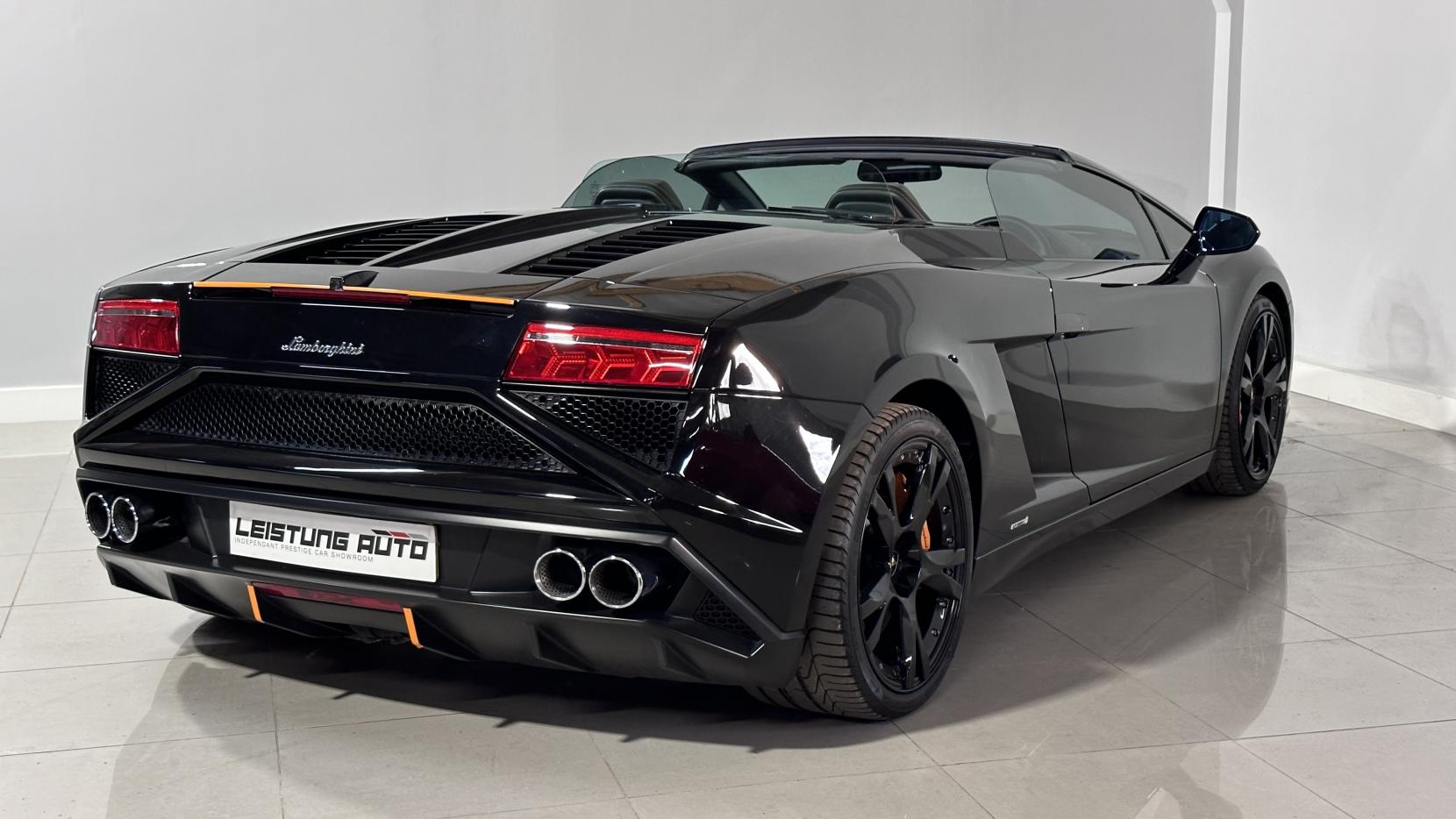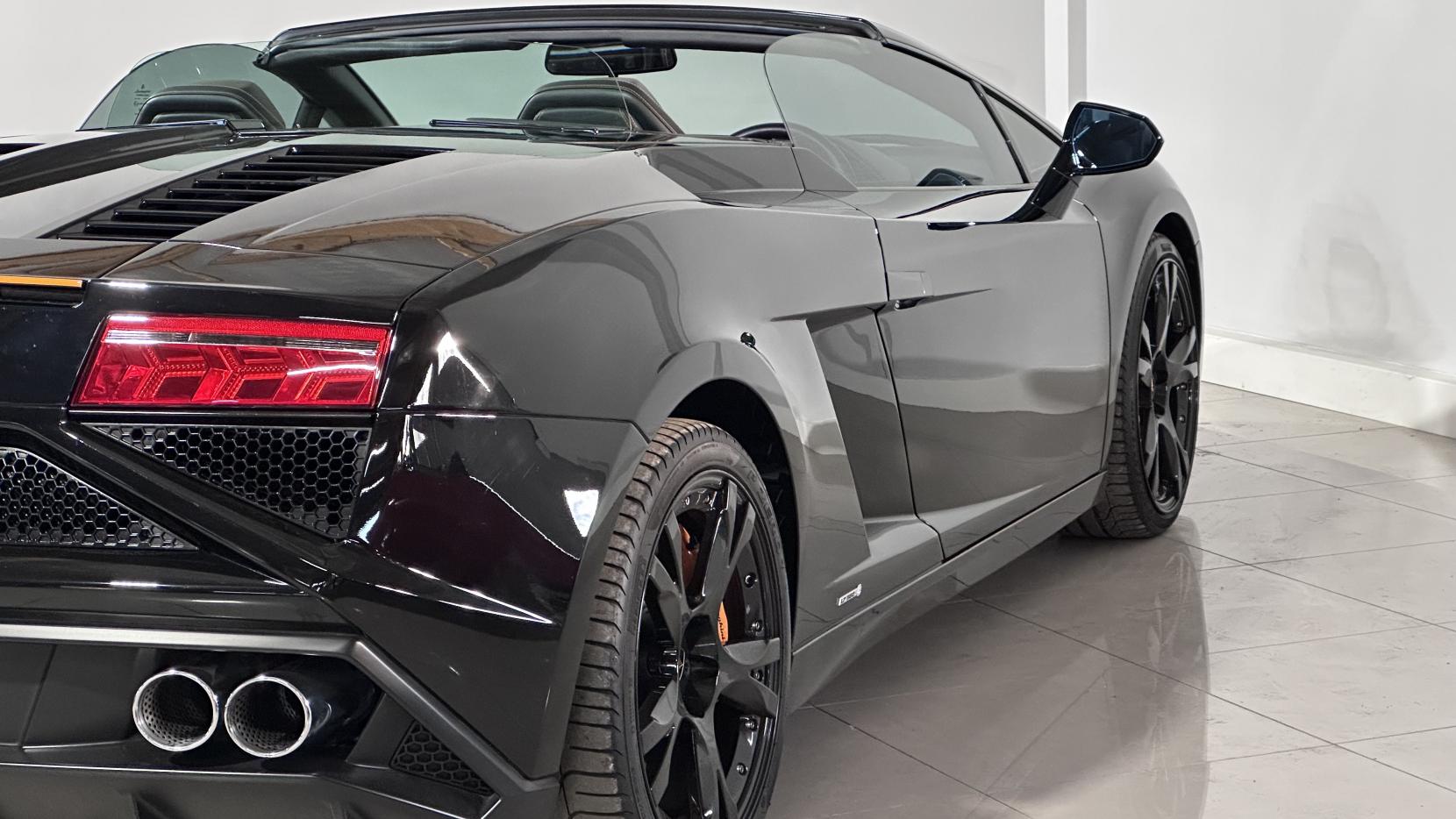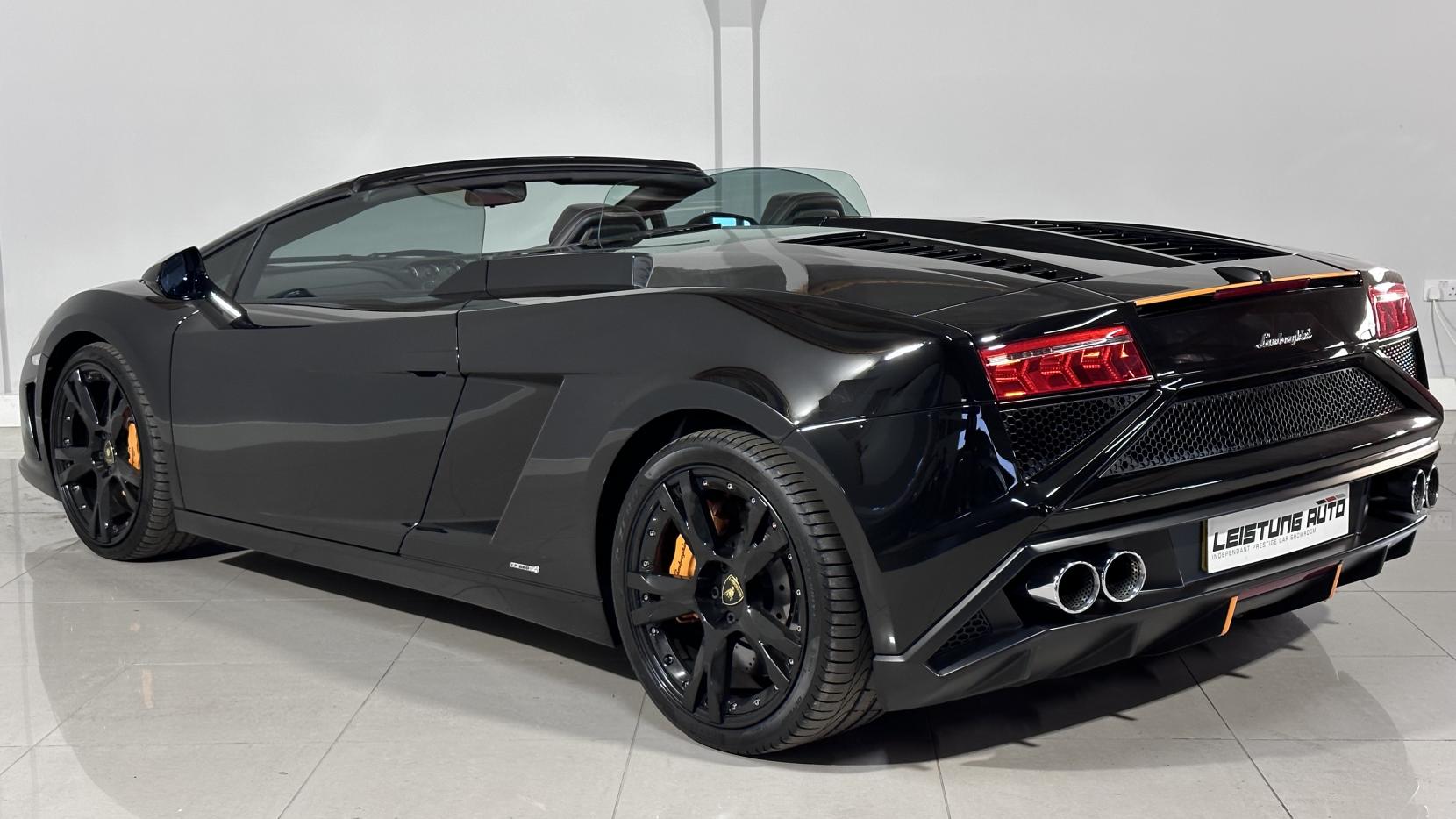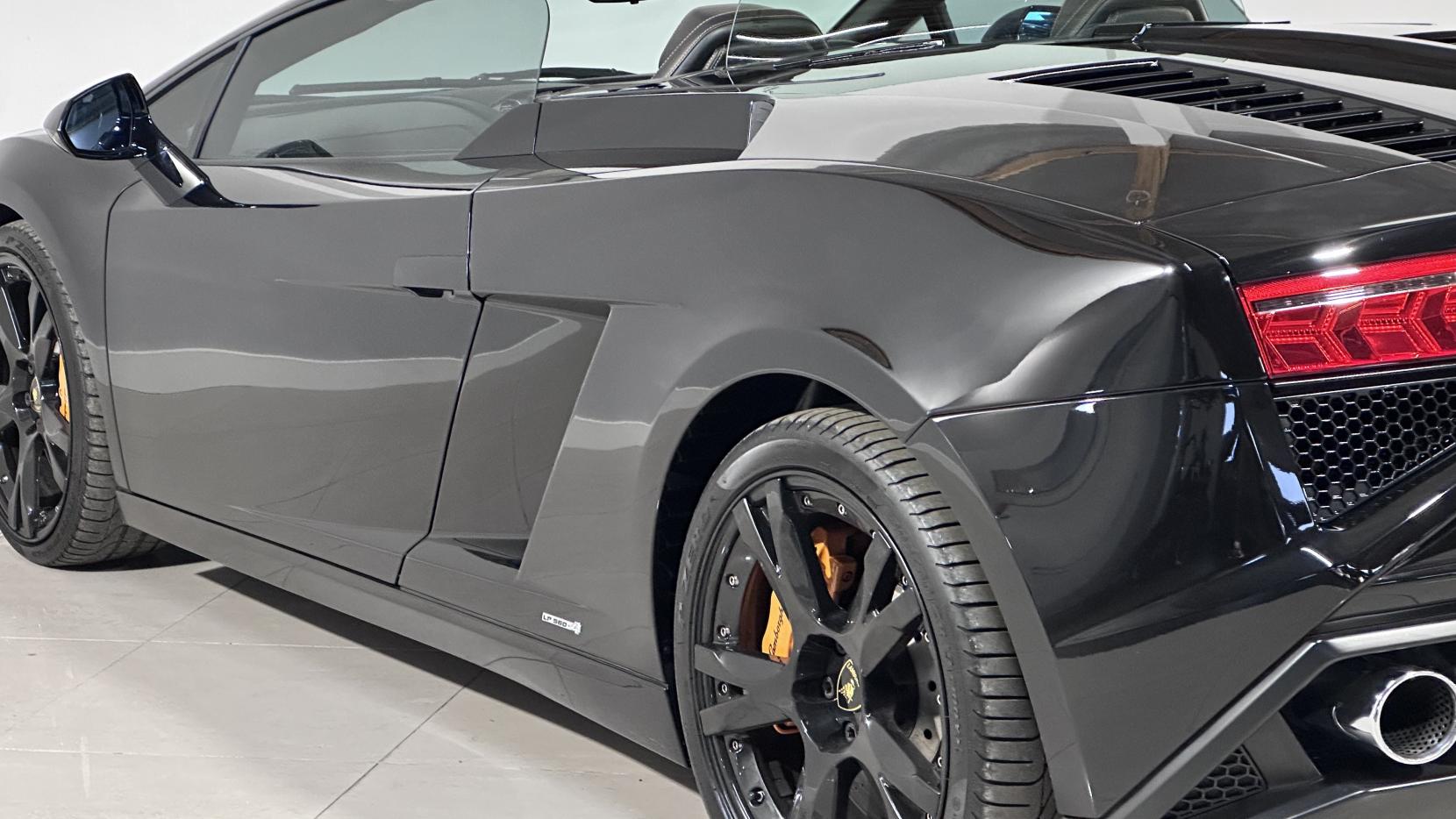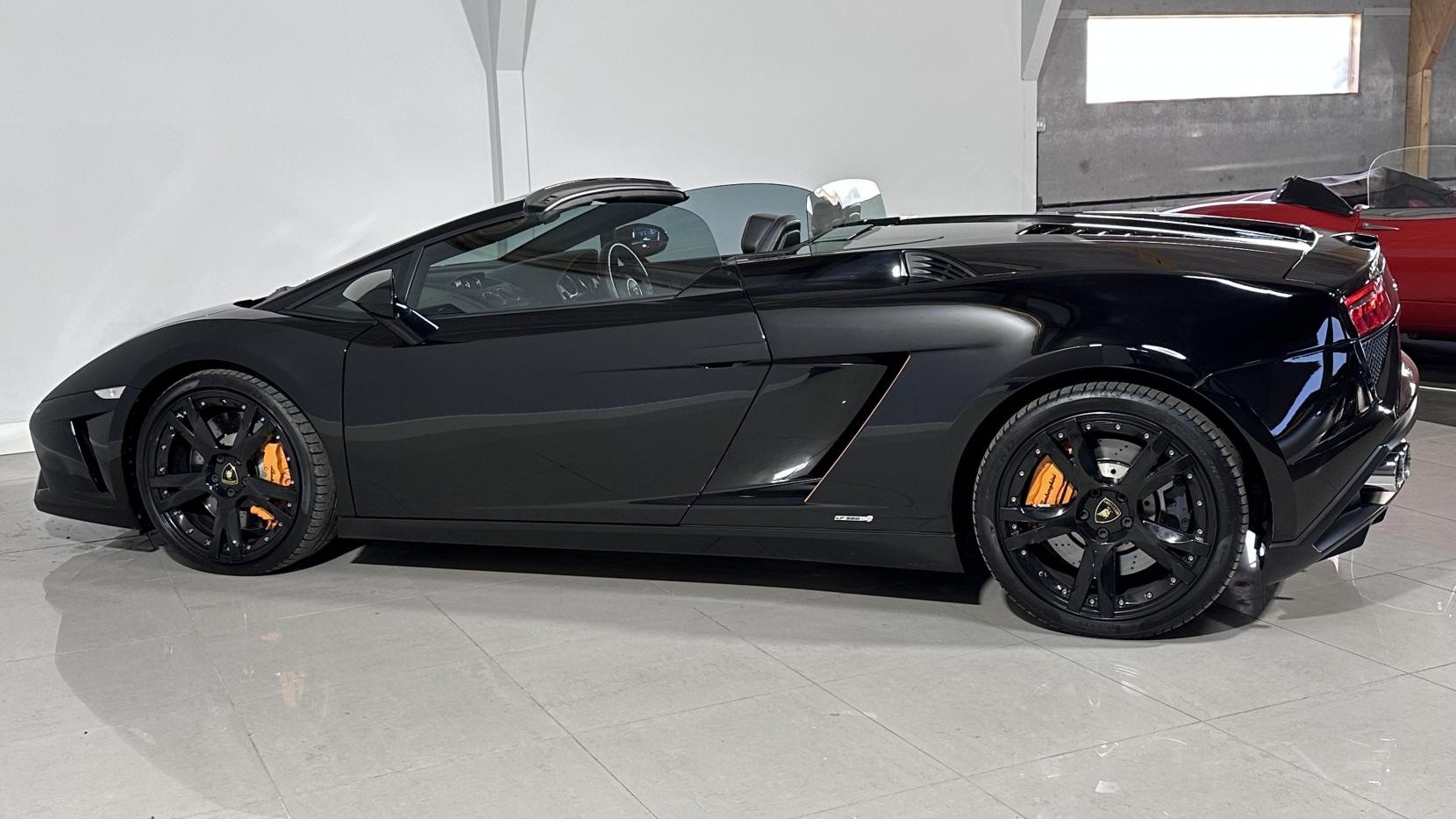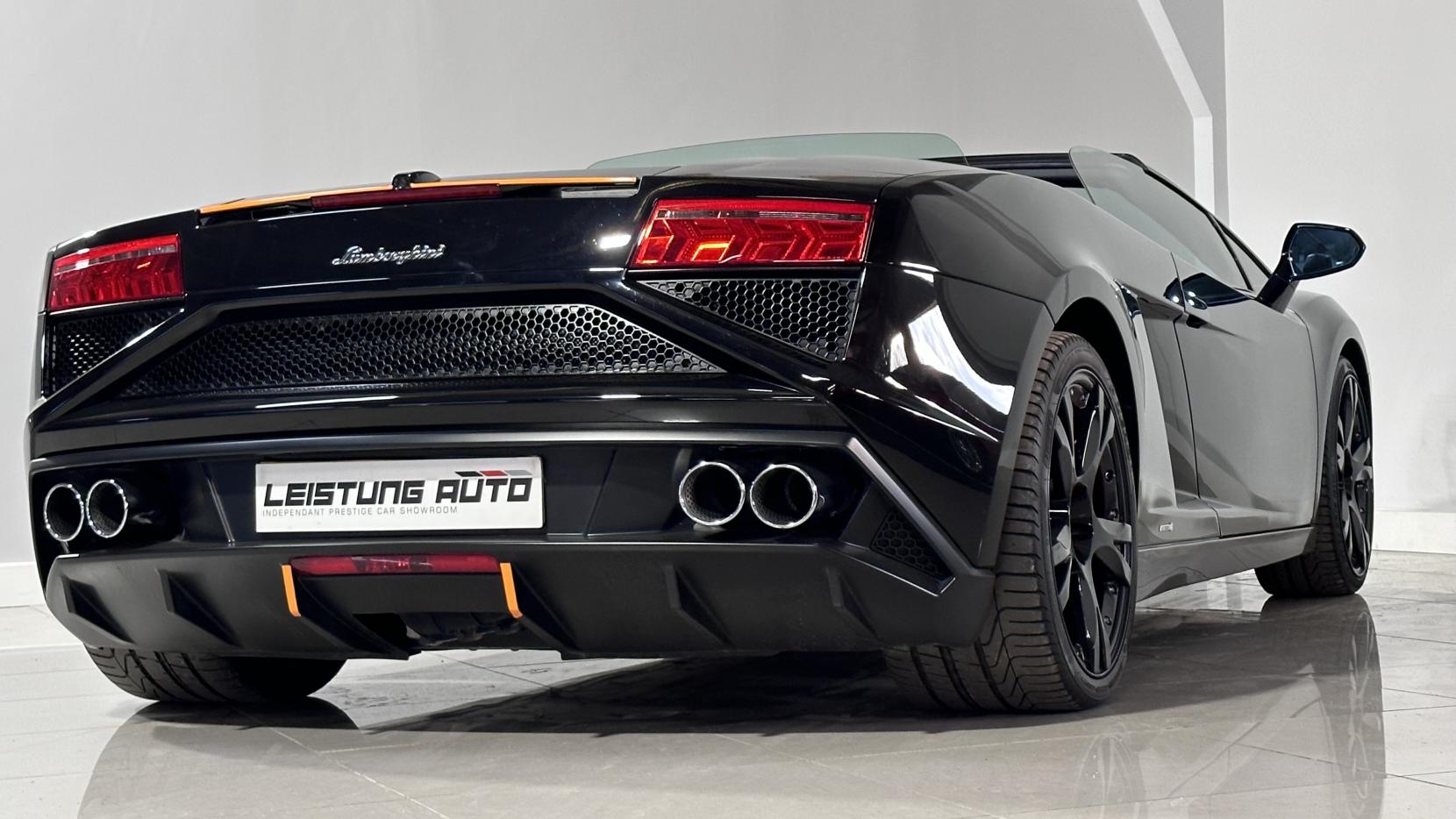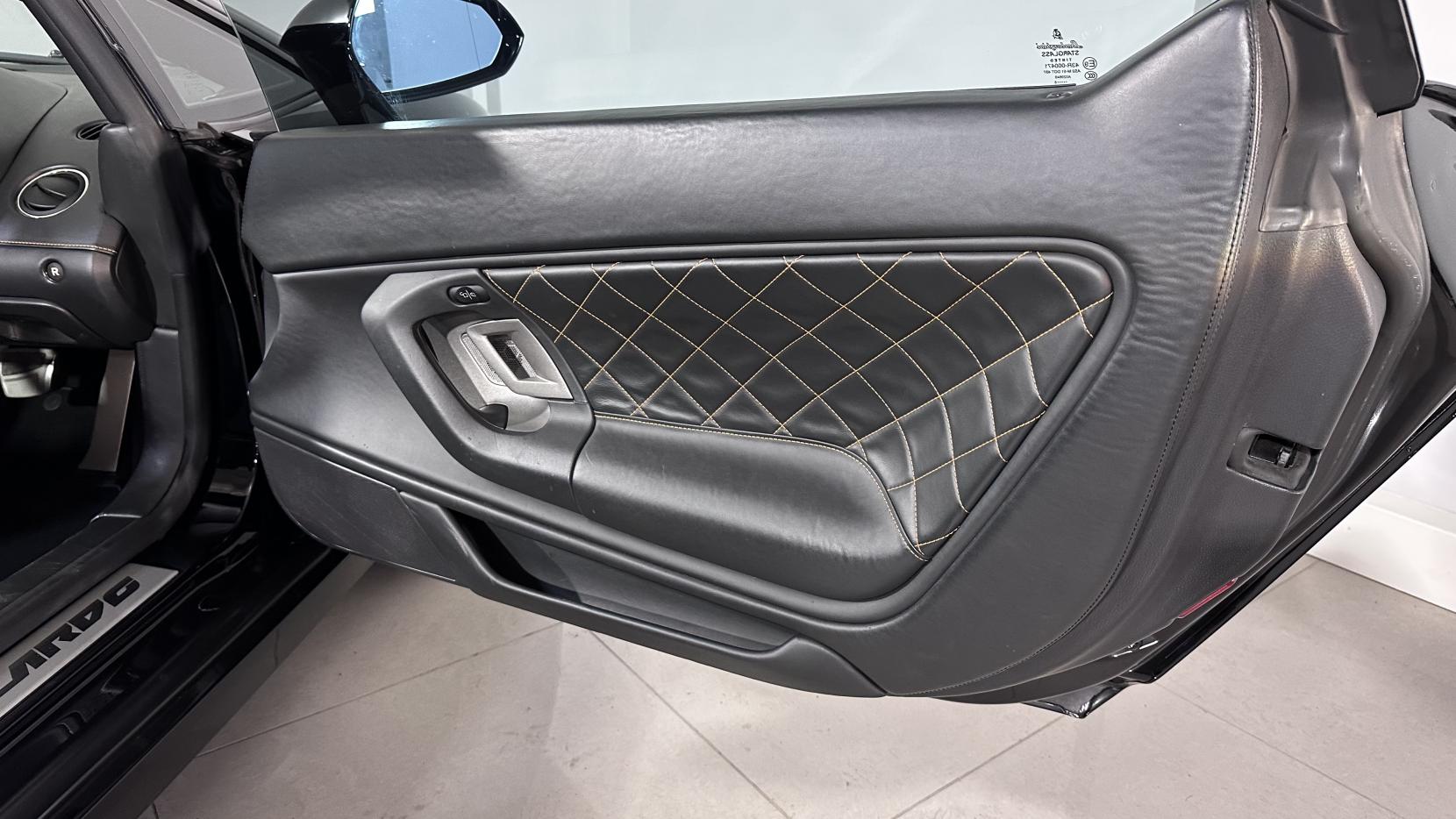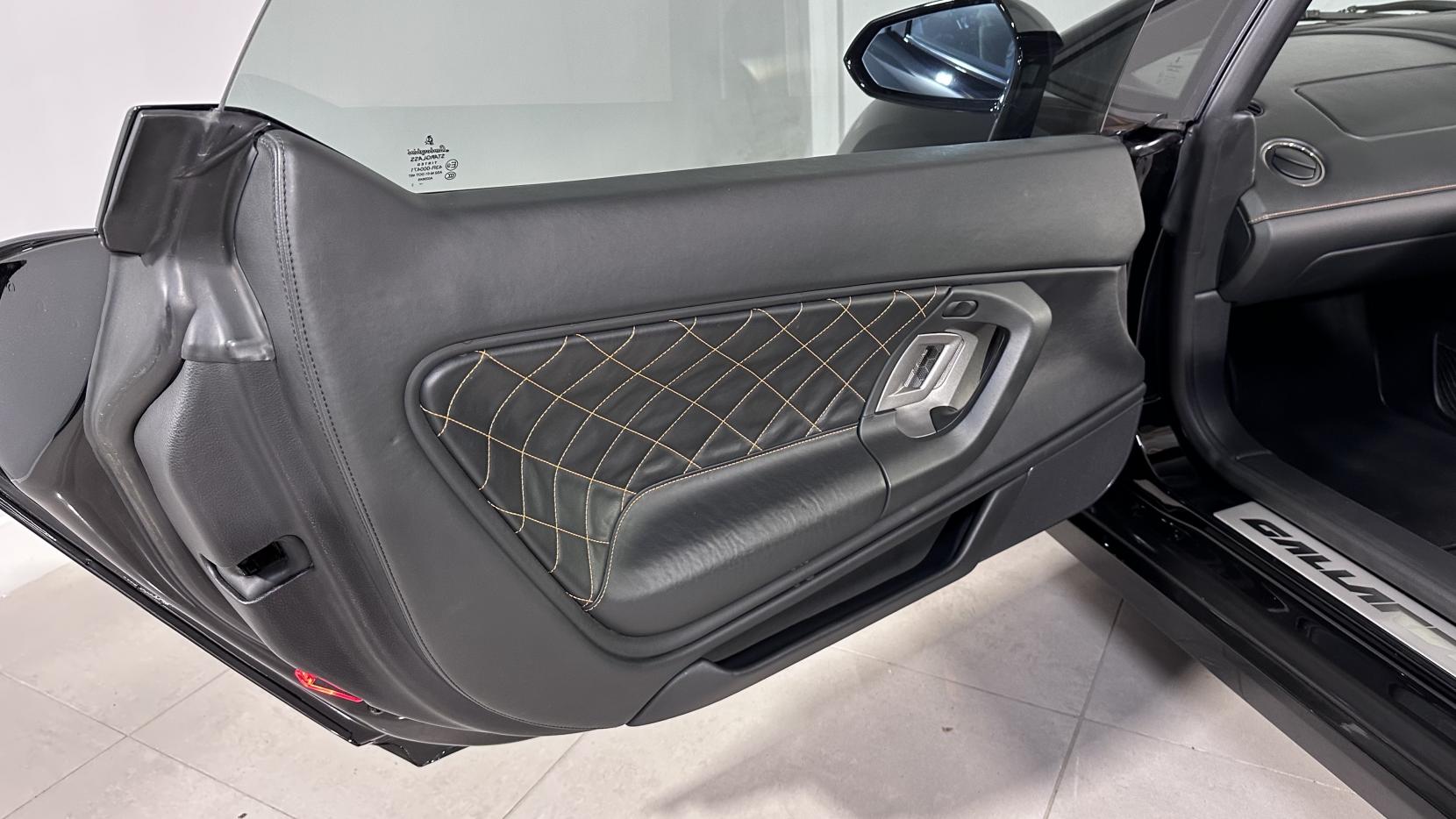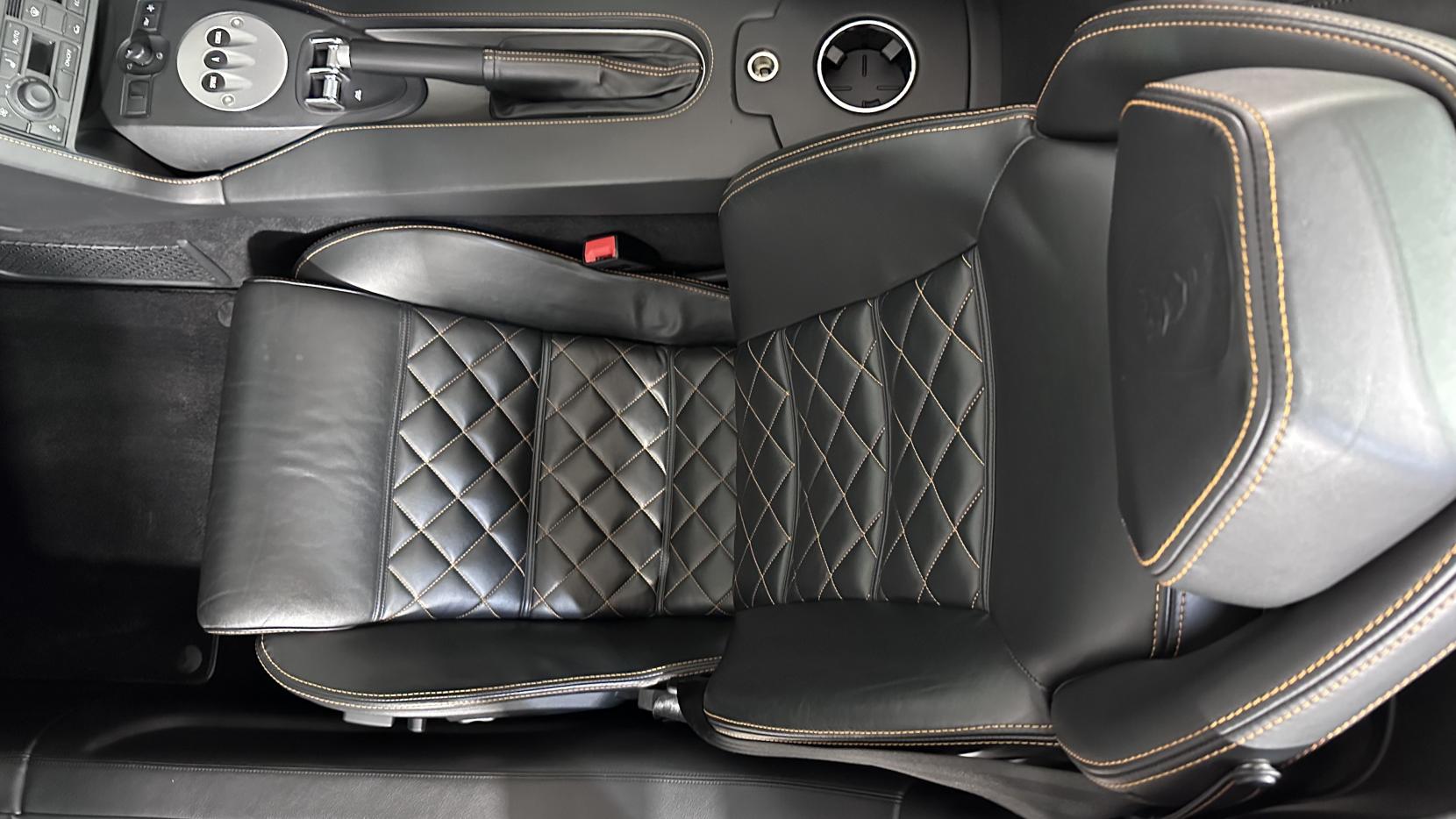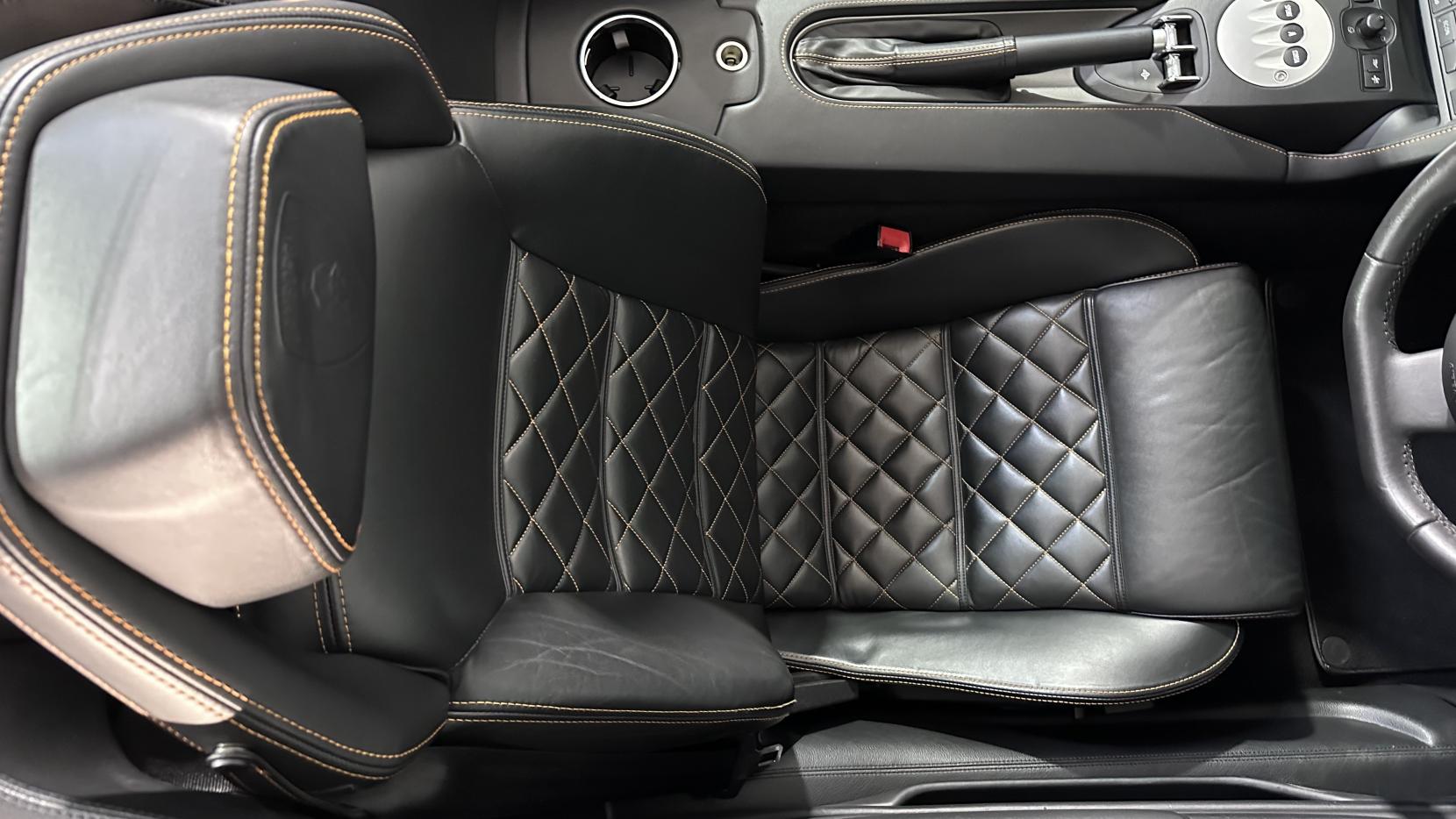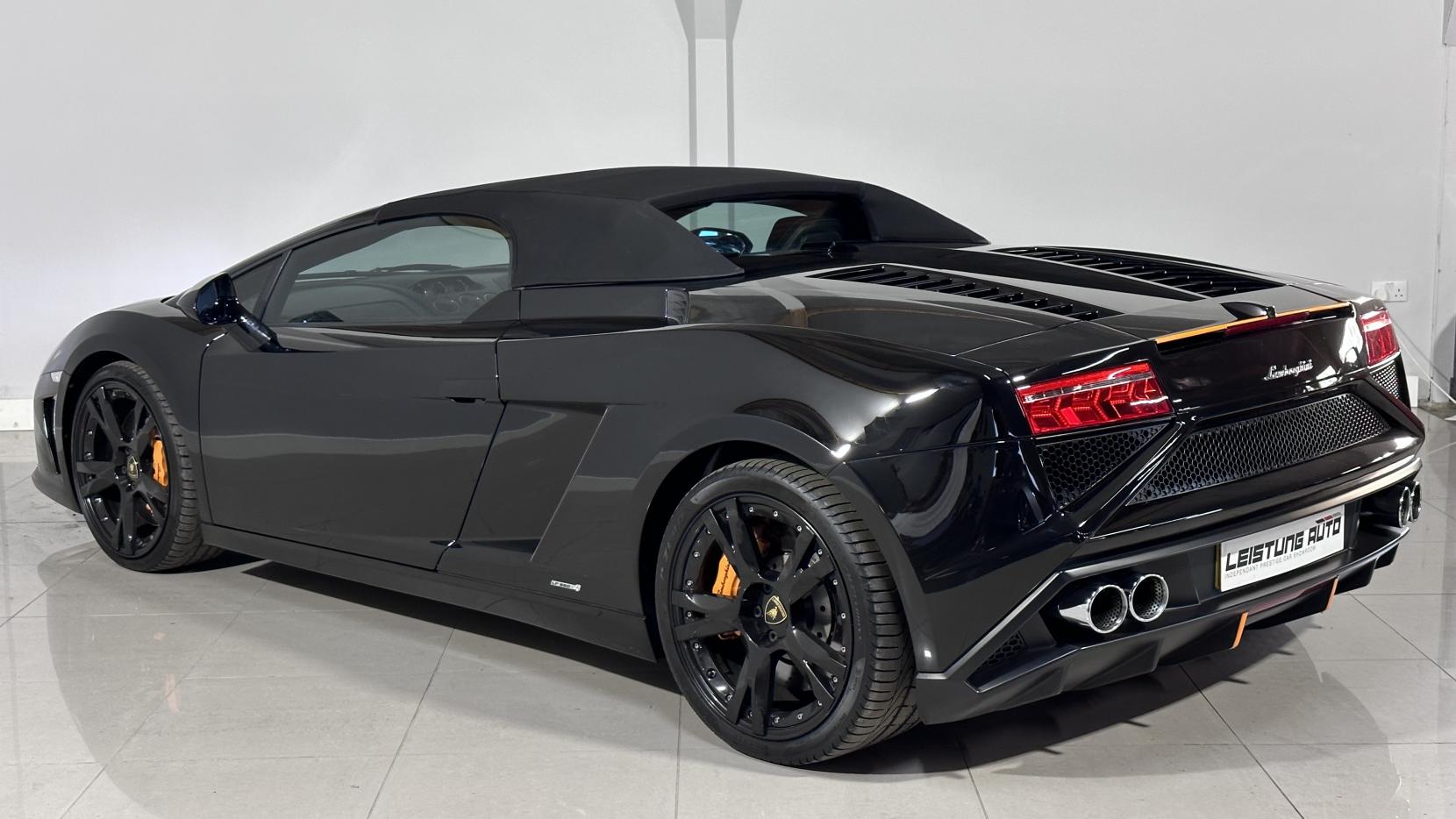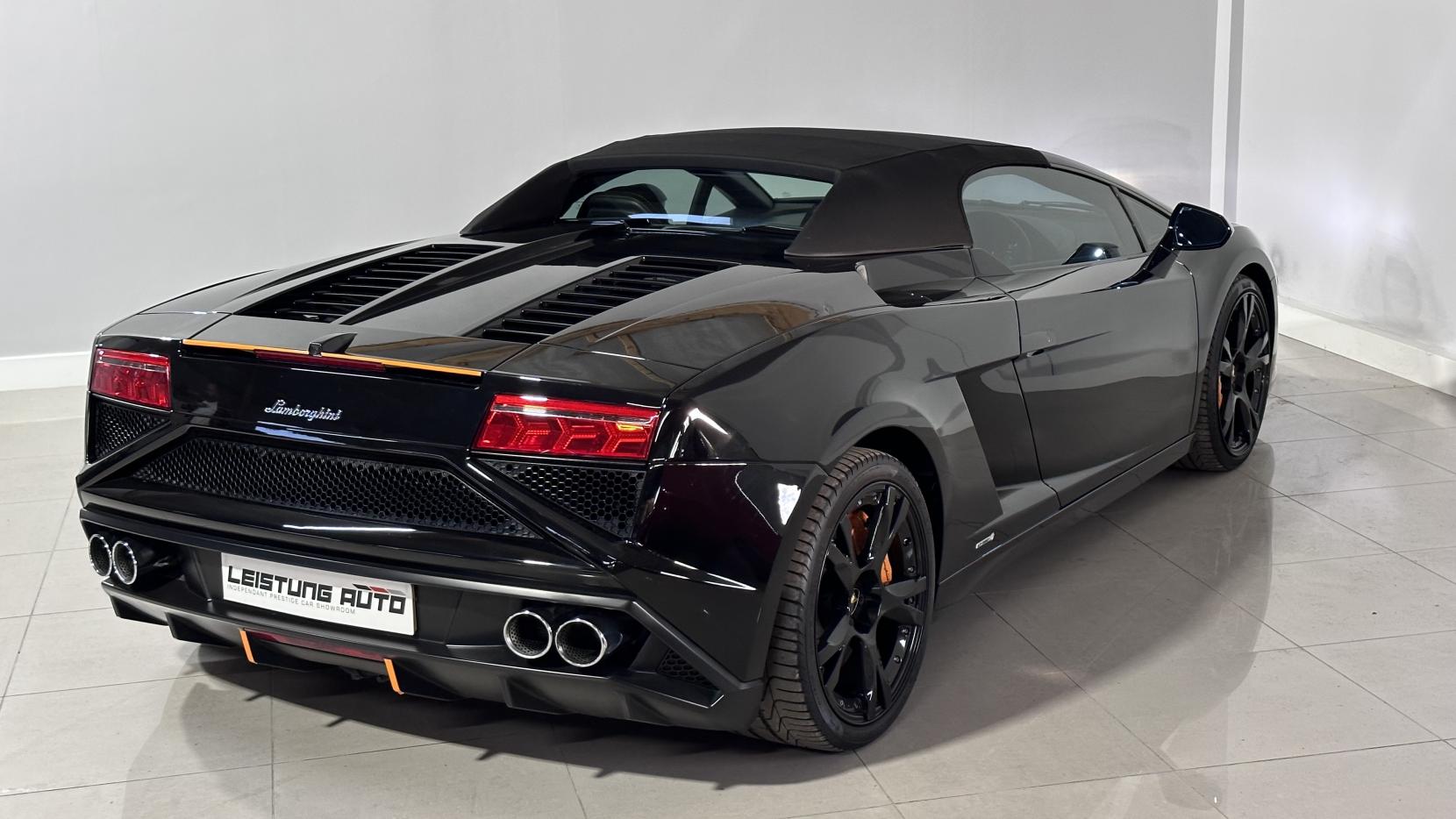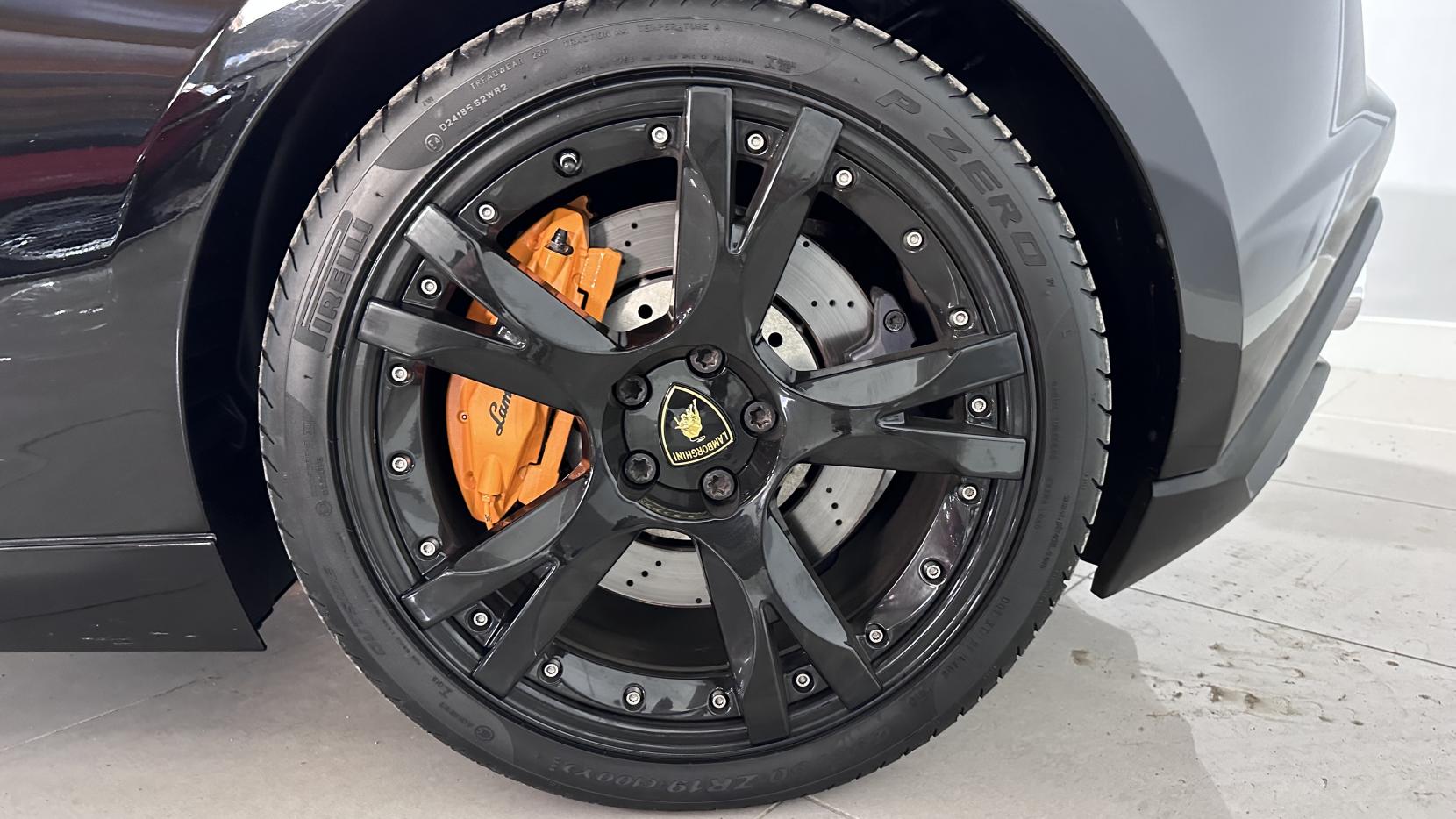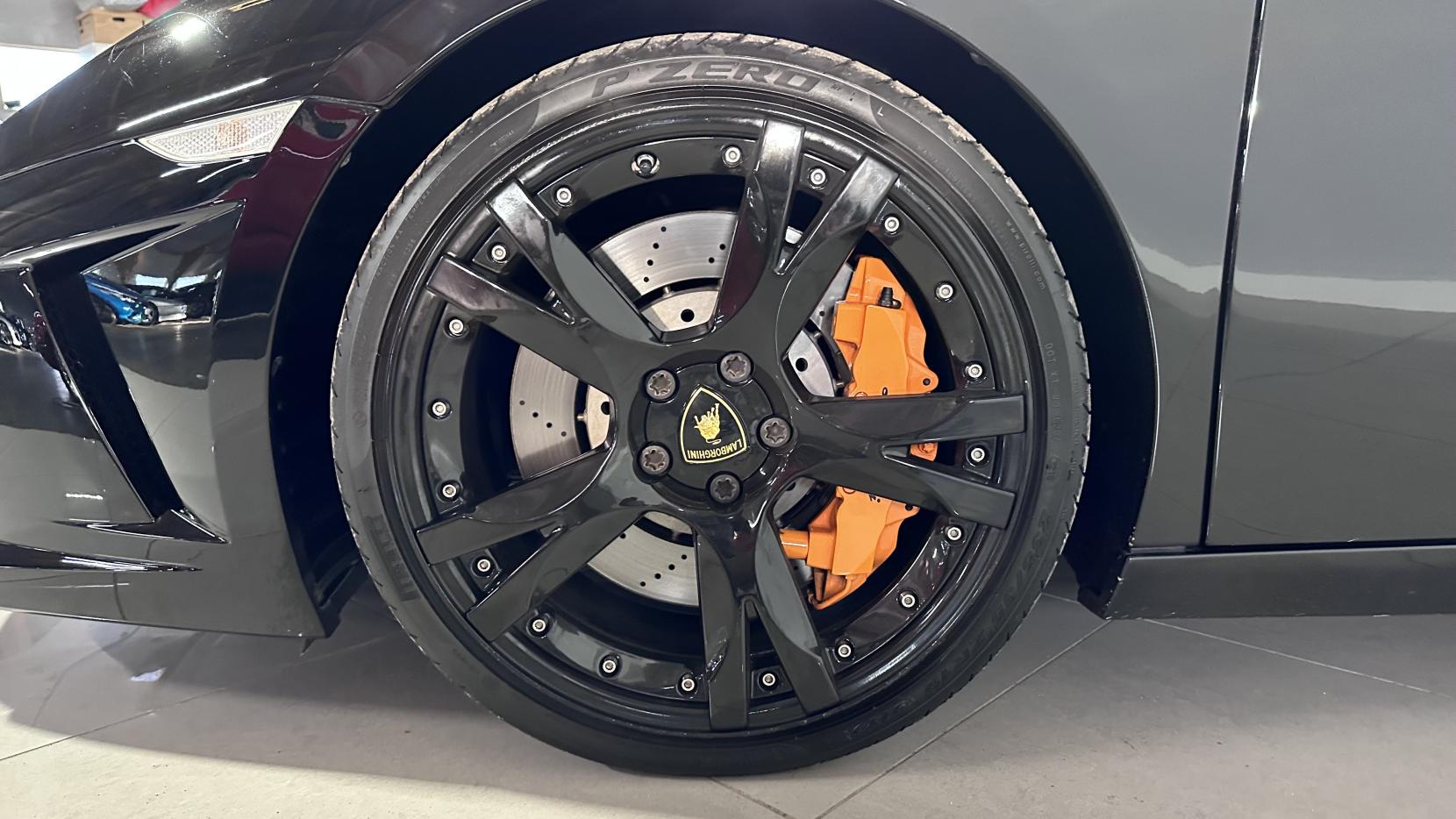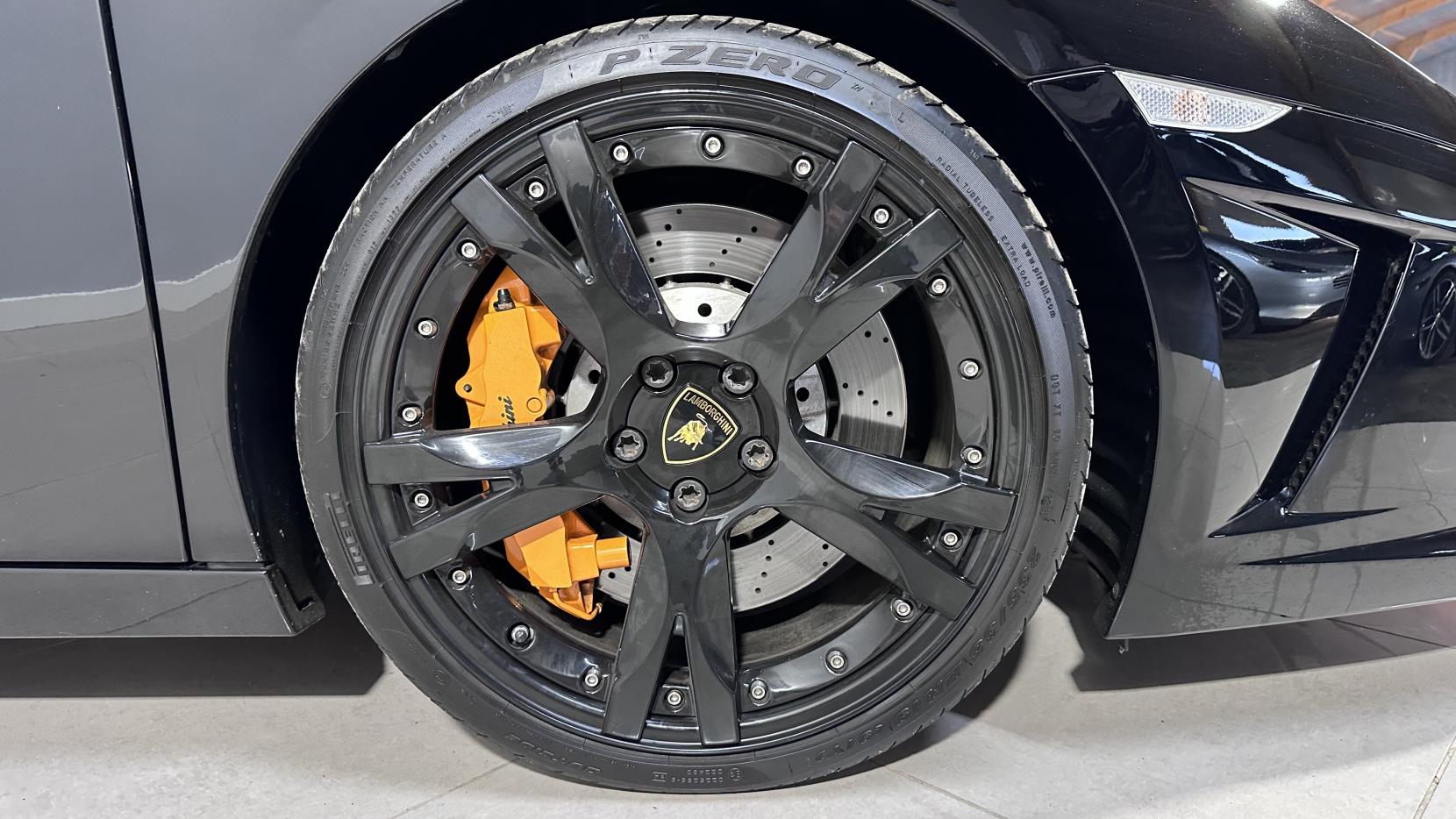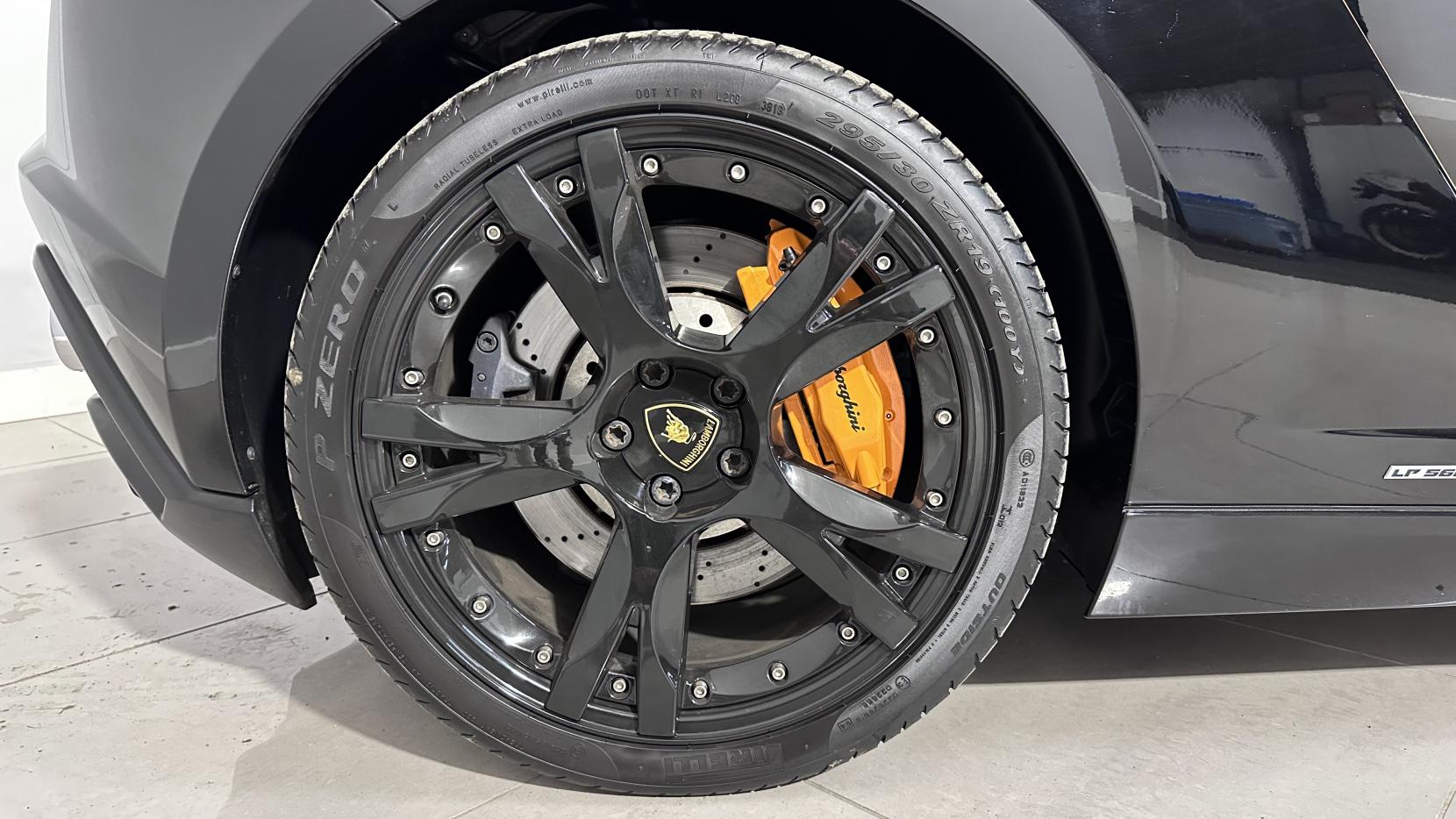 Year
2013
Mileage
18,441 miles
Fuel Type
Petrol
Transmission
Automatic
Drivetrain
Four Wheel Drive
Engine Size
5.0 litres
Engine Power
513 bhp
Engine Torque
277 lbs/ft
0 to 62mph
4 seconds
Top Speed
193 mph
MPG
20 mpg
CO2 Emissions
400 g/km
Description
Here at Leistung Auto, we are proud to offer this stunning Lamborghini Gallardo 5.2 V10 LP 560-4 Spyder 2dr Petrol EGear 4WD Euro 5 (560 ps). This convertible beauty is a true masterpiece, combining power, style, and luxury in one extraordinary package.
The Nero Noctis color of this Gallardo adds a touch of elegance and sophistication to its already striking design. The sleek black exterior perfectly complements the aggressive lines and curves of this sports car, making it a head-turner wherever you go.
Step inside, and you'll be greeted by the luxurious Alcantara Nero Perseus interior. The combination of the soft, plush material and the sporty design creates a comfortable and stylish environment that enhances your driving experience.
Now, let's talk about the impressive features that come standard with this Lamborghini Gallardo. With a top speed of 193 mph, this convertible is built for exhilarating speed and performance. The powerful 5.2-liter V10 engine delivers a breathtaking 513 bhp and 277 lbs/ft of torque, propelling you from 0 to 60 mph in just 4 seconds.
Despite its impressive performance, this Gallardo is surprisingly fuel-efficient, with a fuel consumption of 20 mpg. It is also ULEZ compliant, meaning you can drive through London's Ultra Low Emission Zone without any additional charges.
Inside, you'll find two comfortable seats, perfect for enjoying the thrill of the open road with a lucky passenger. The convertible body style adds an extra level of excitement, allowing you to feel the wind in your hair as you cruise along.
With only 18,441 miles on the clock, this 2013 Gallardo is in excellent condition and ready to be enjoyed by its next owner. It has been meticulously maintained and cared for, ensuring its performance and reliability for years to come.
Don't miss out on the opportunity to own this incredible and one of the last Lamborghini Gallardos. Contact us today to arrange a test drive and experience the thrill and luxury that this convertible has to offer.