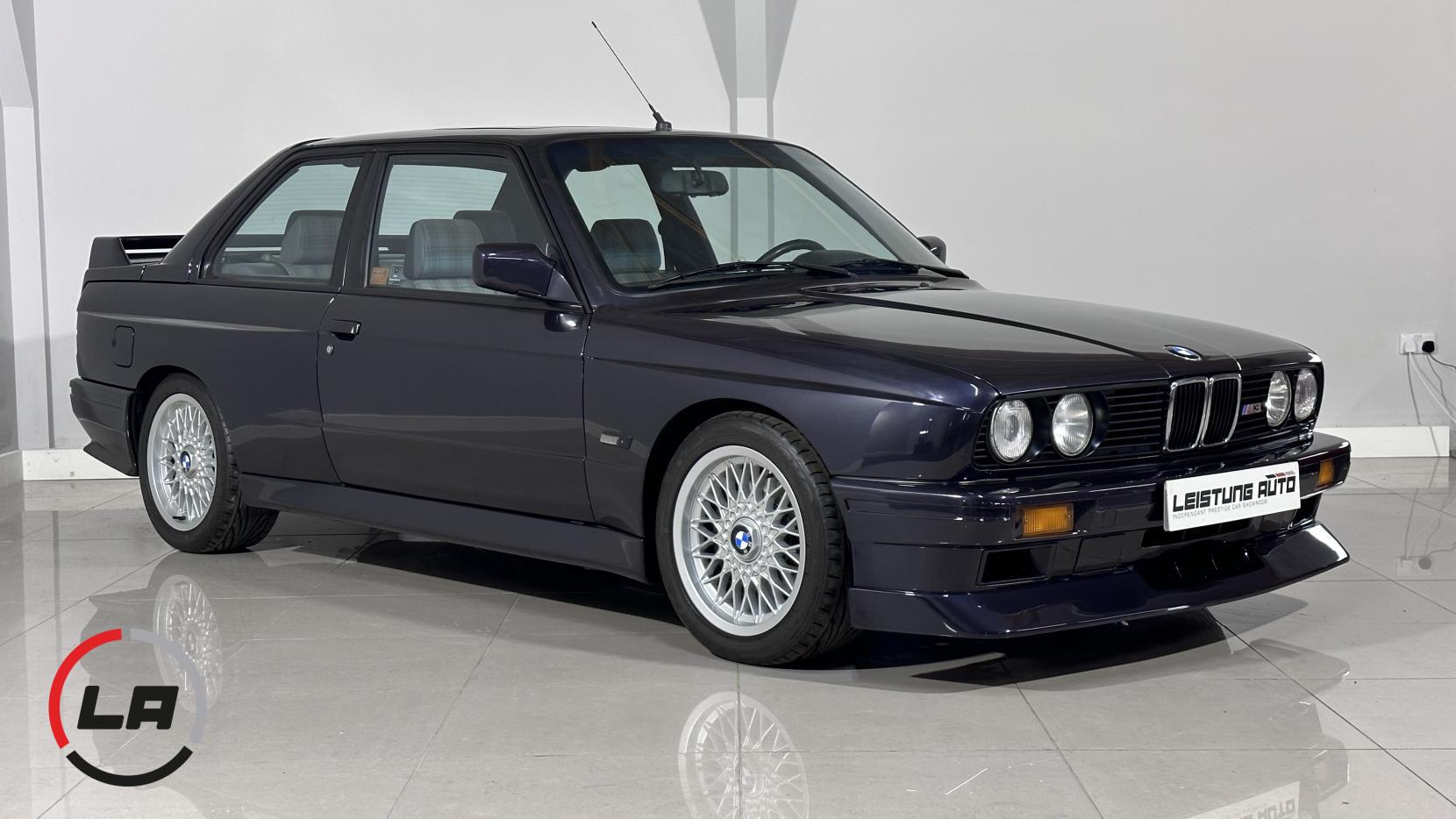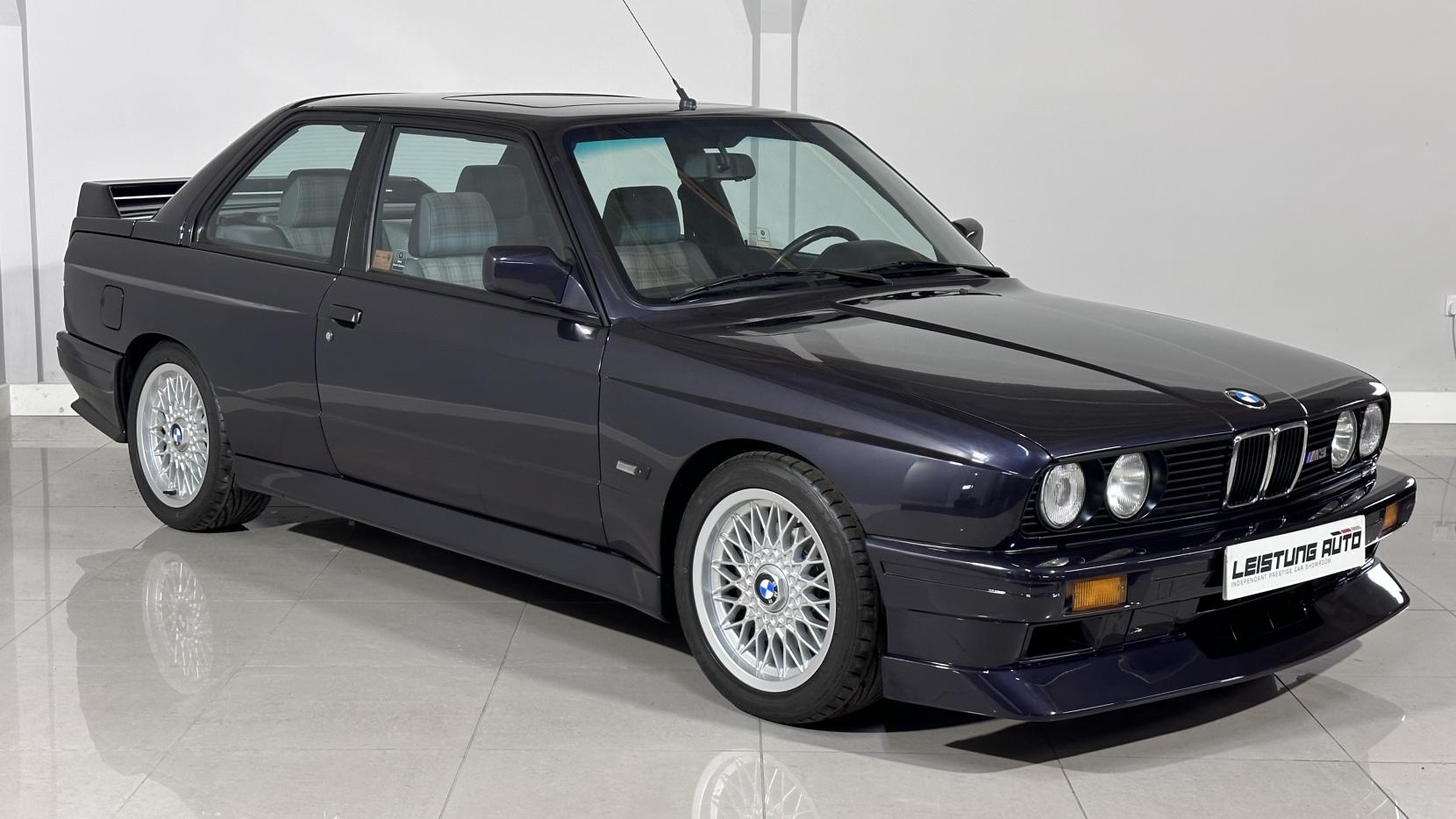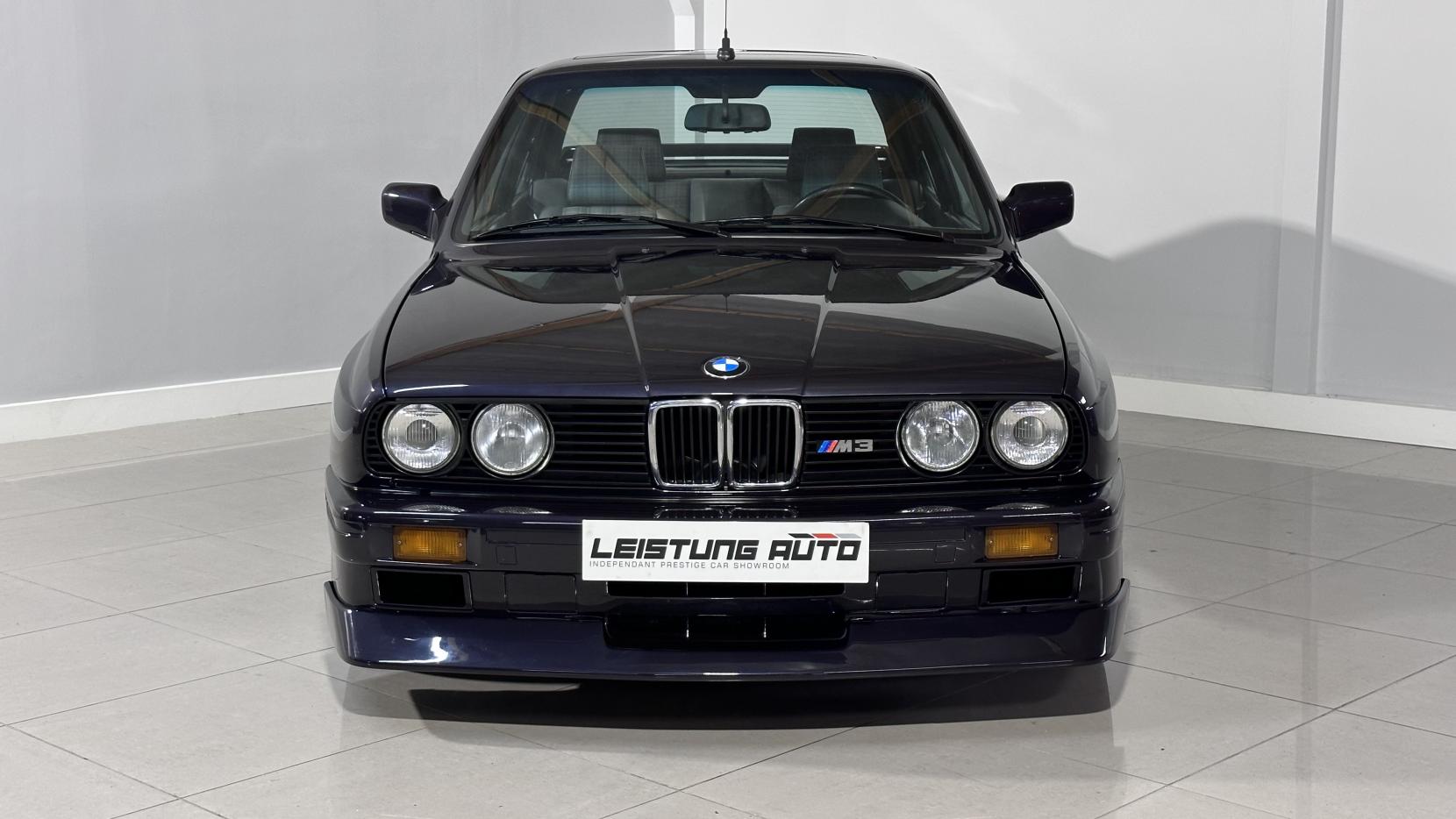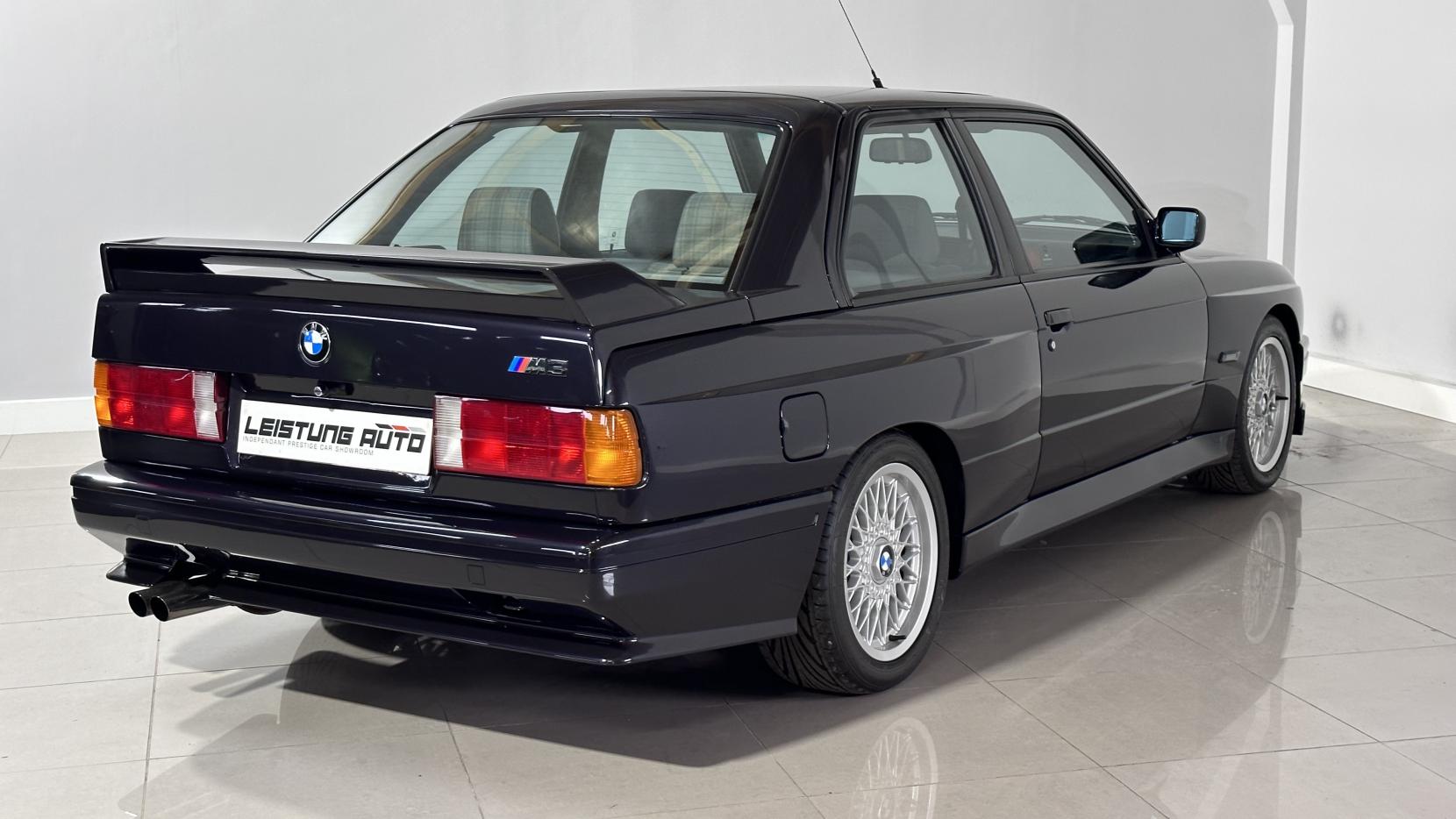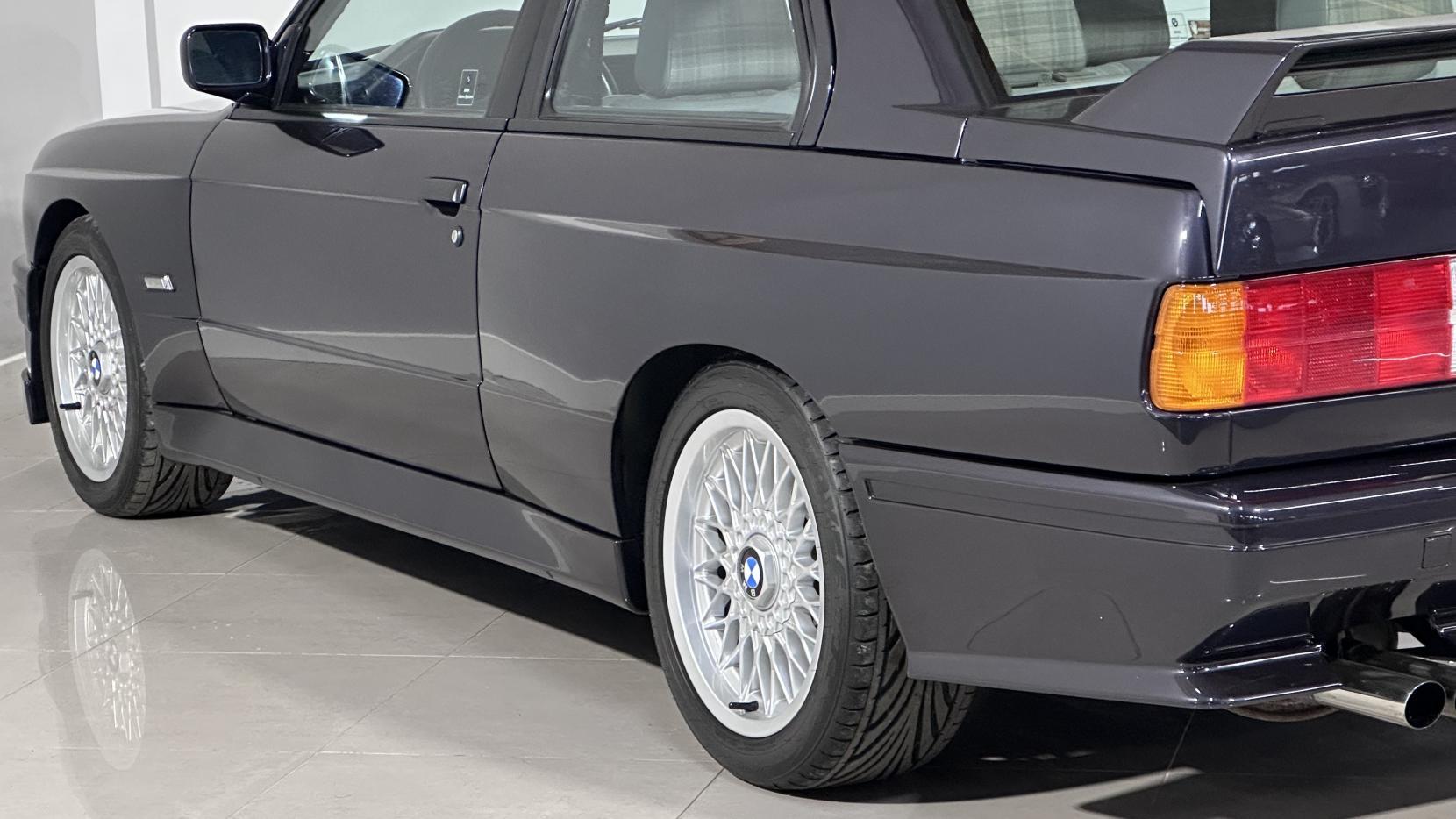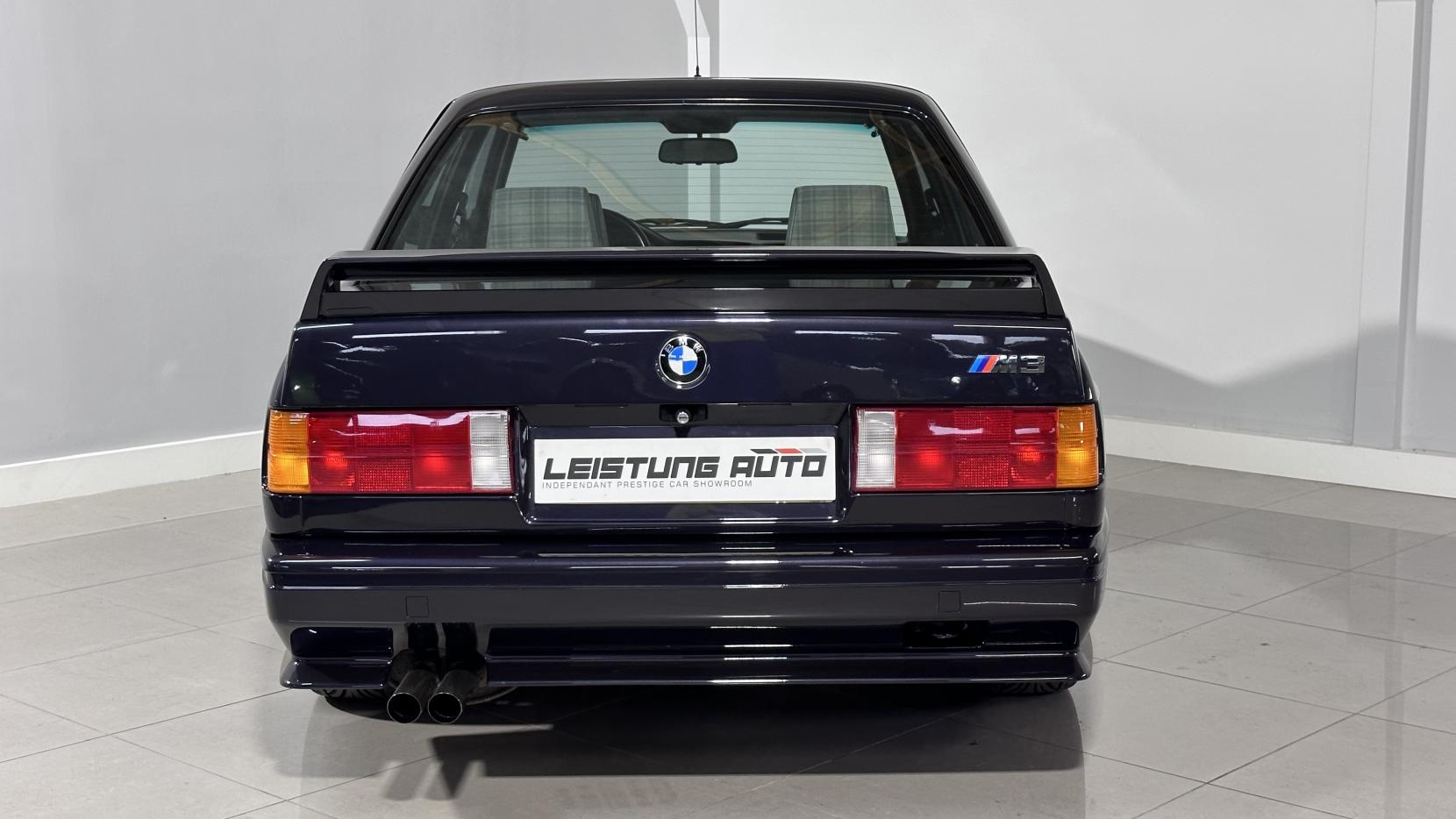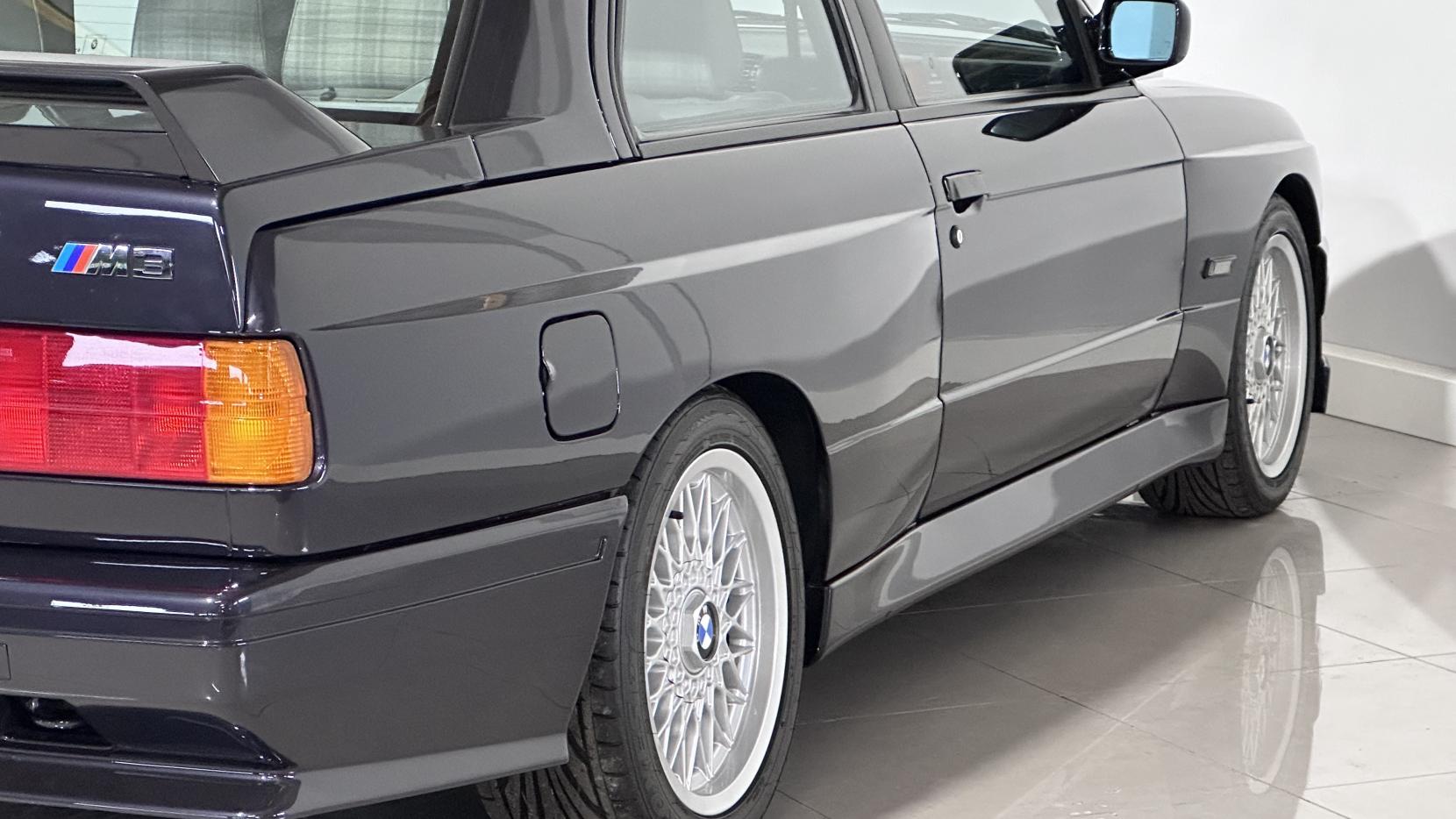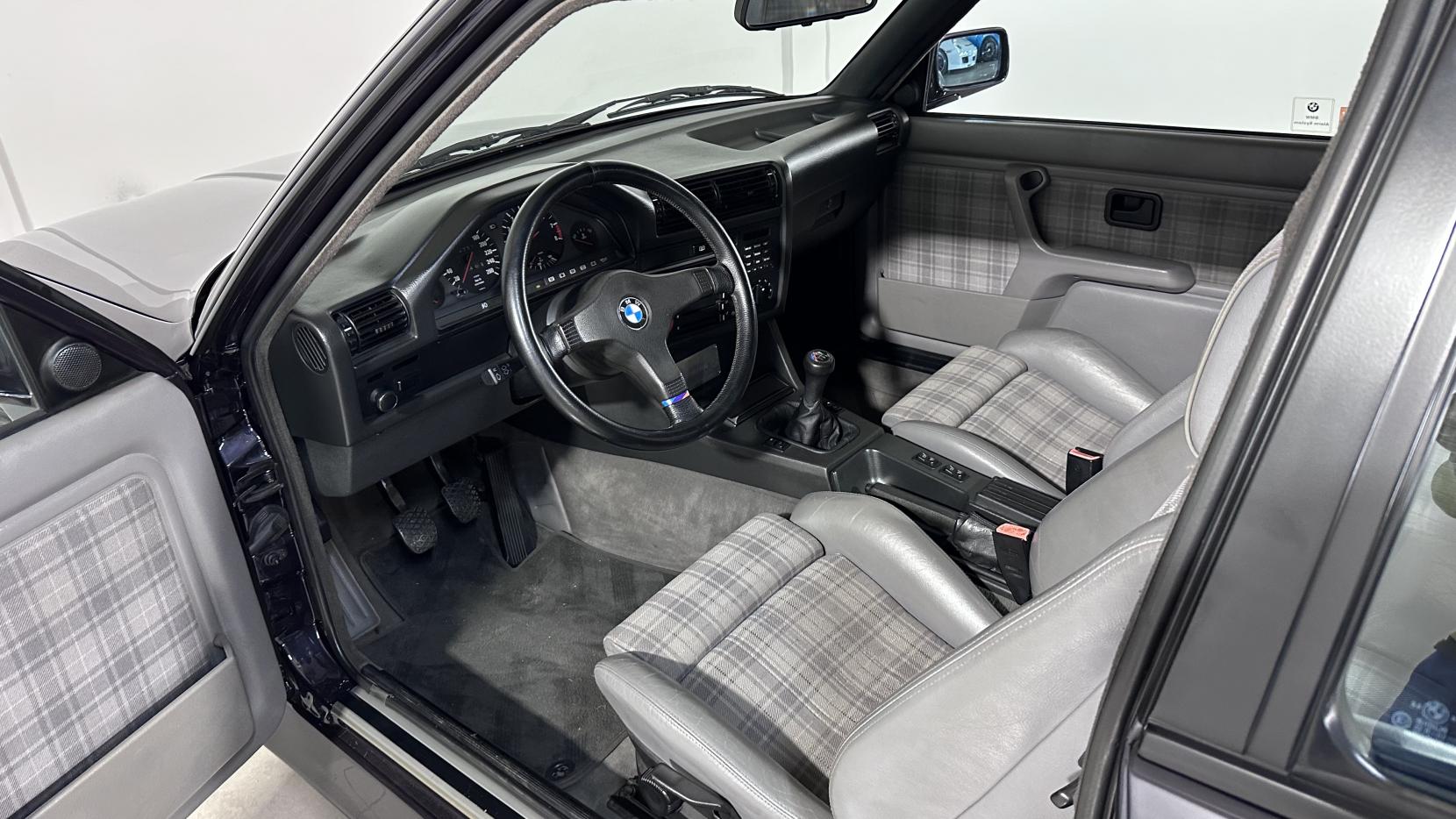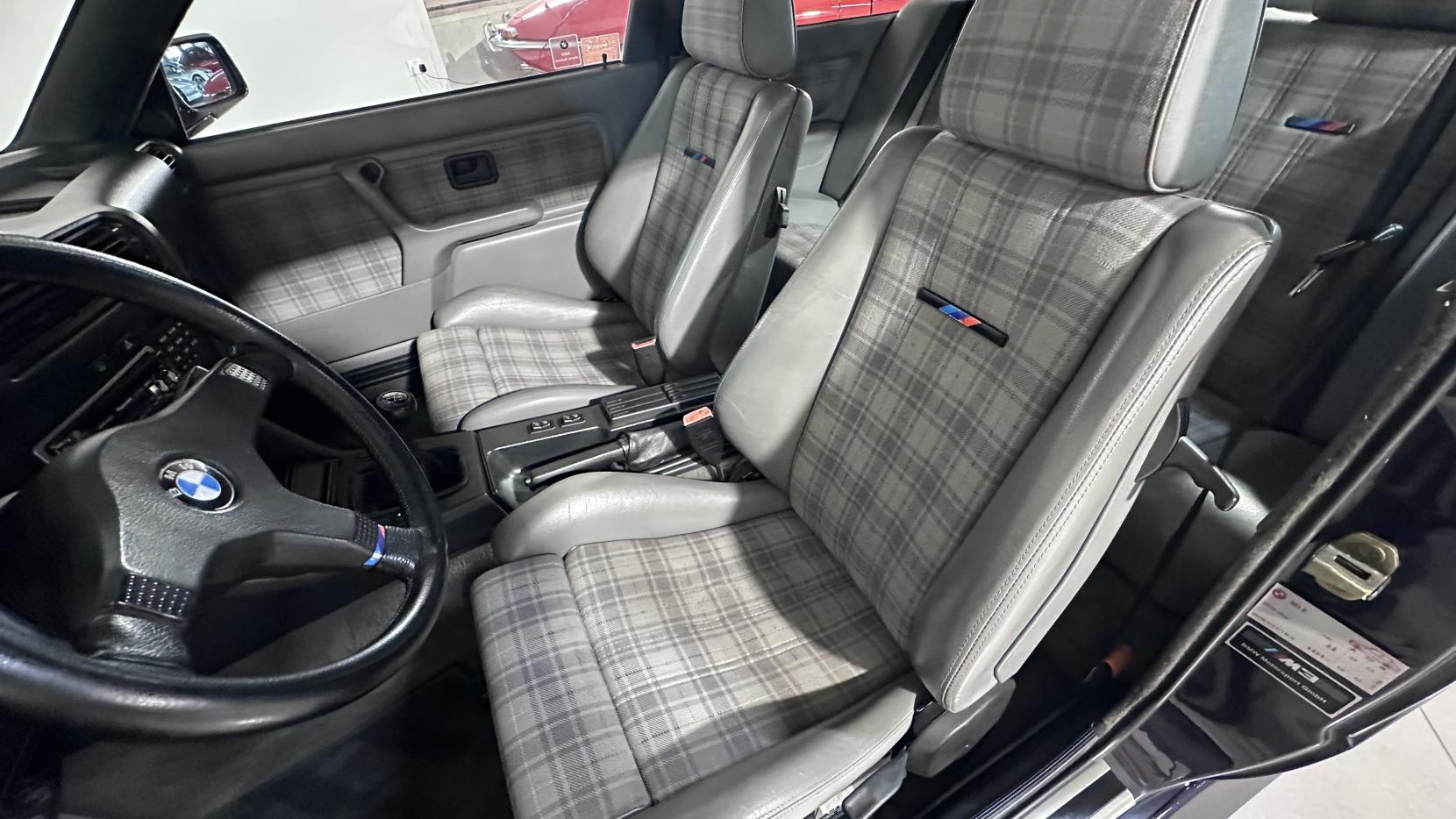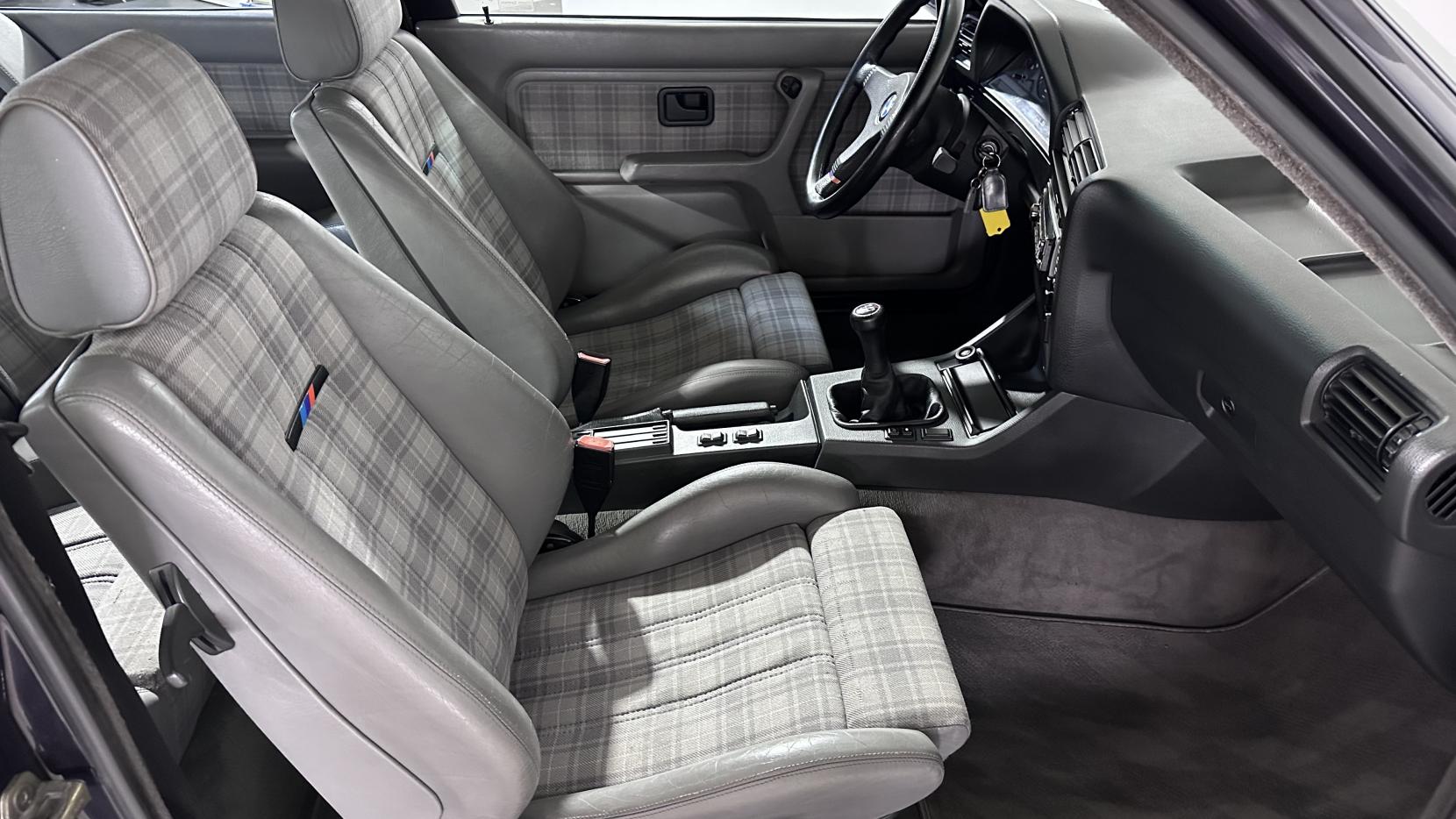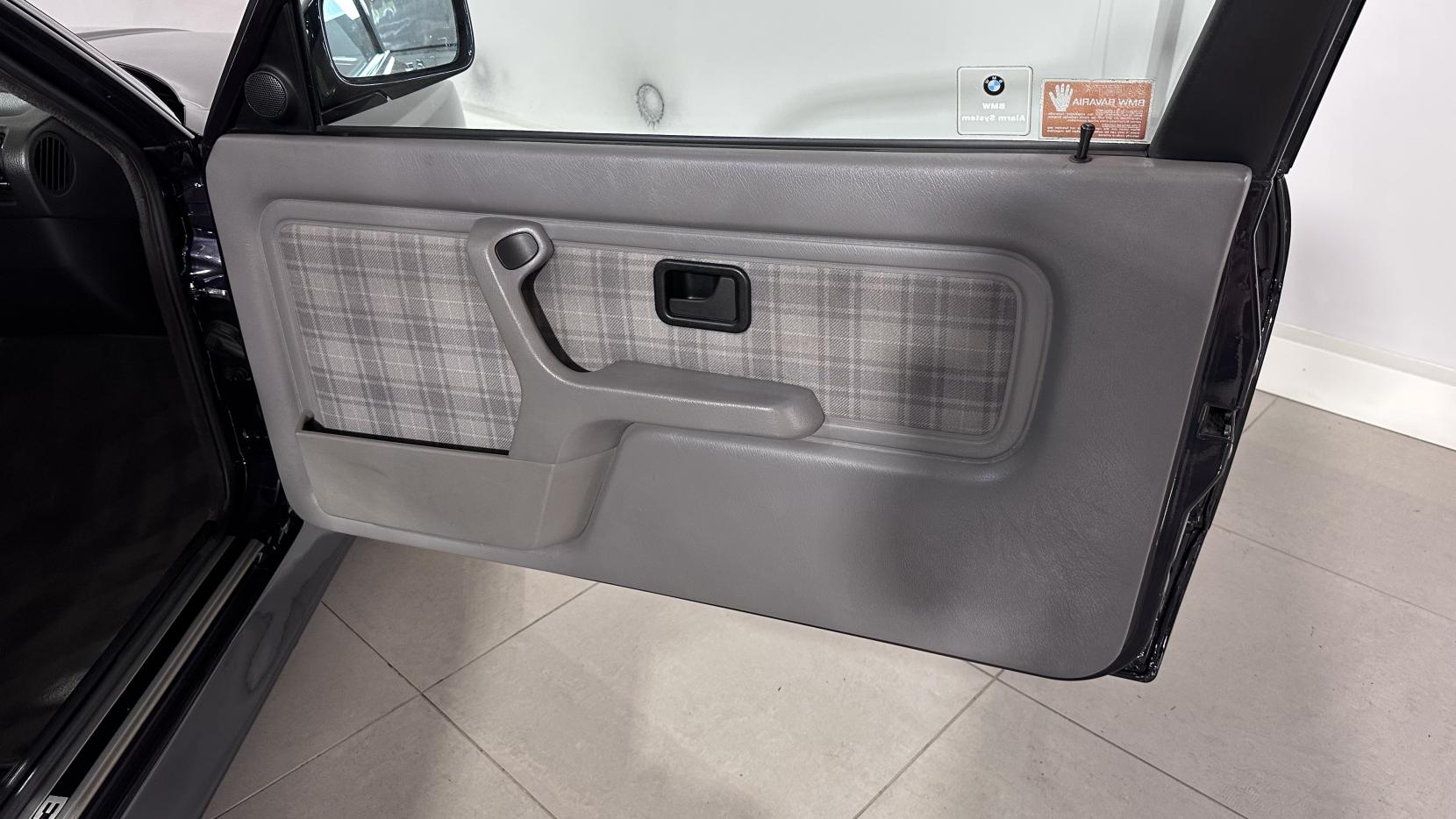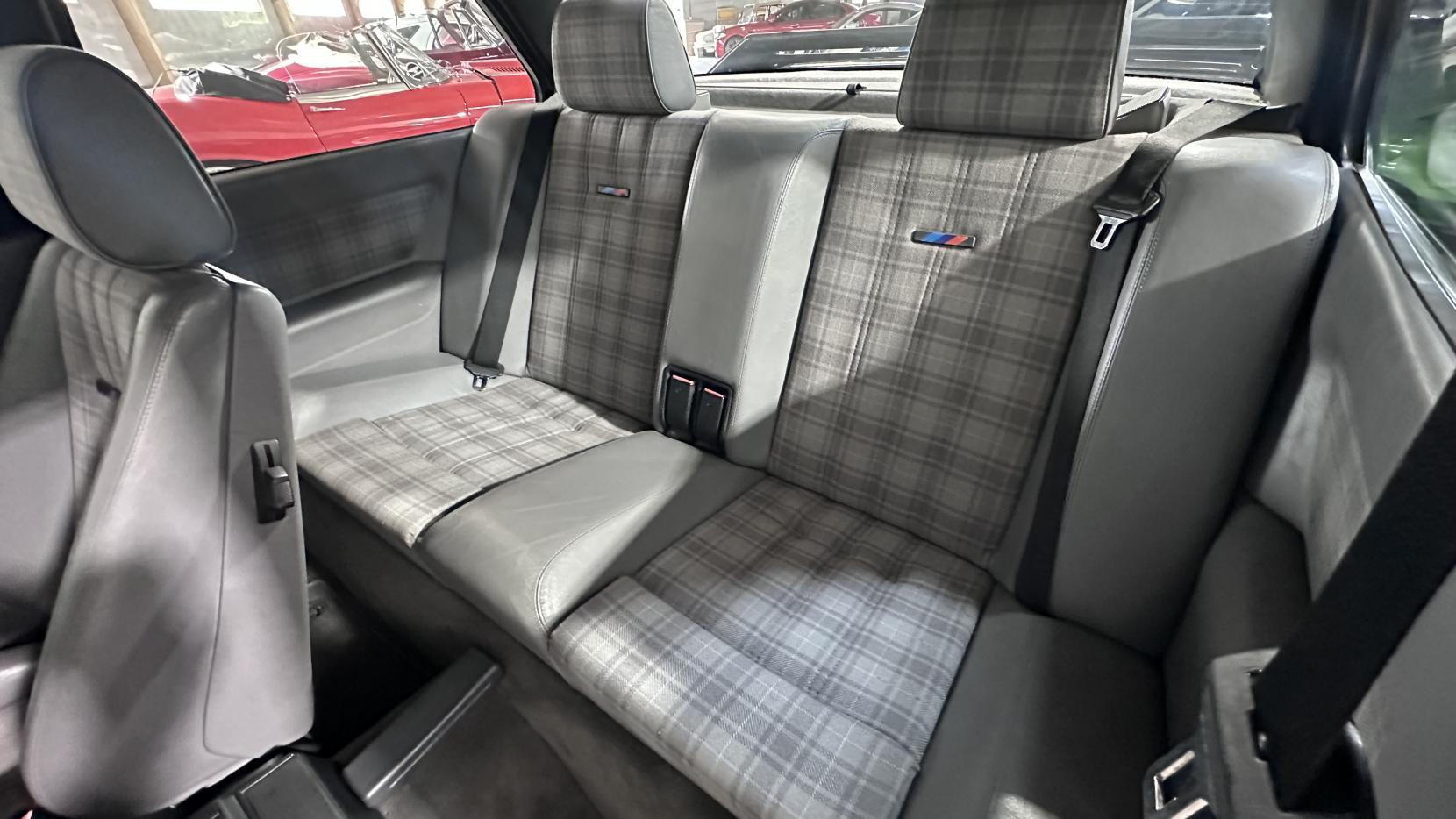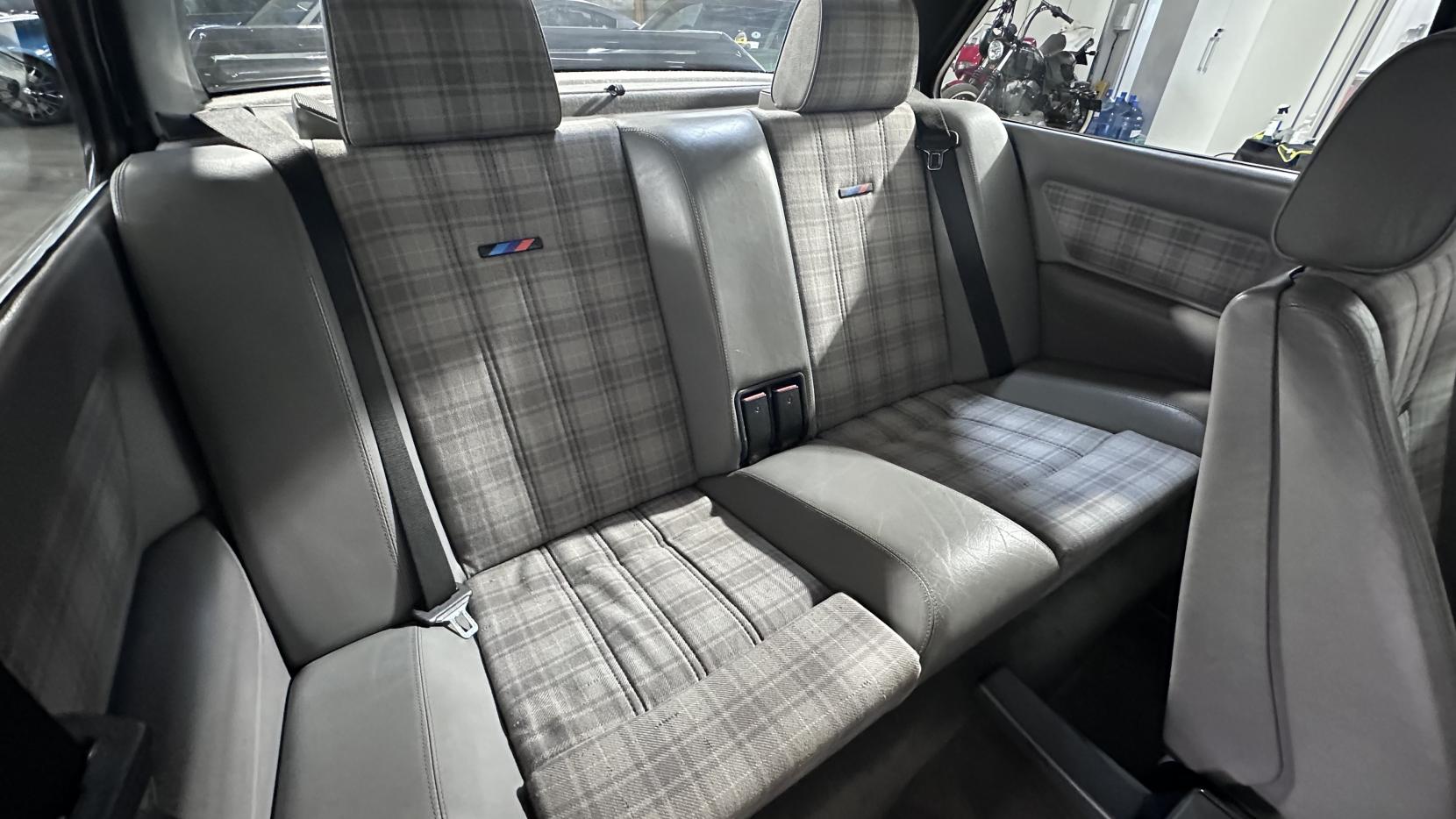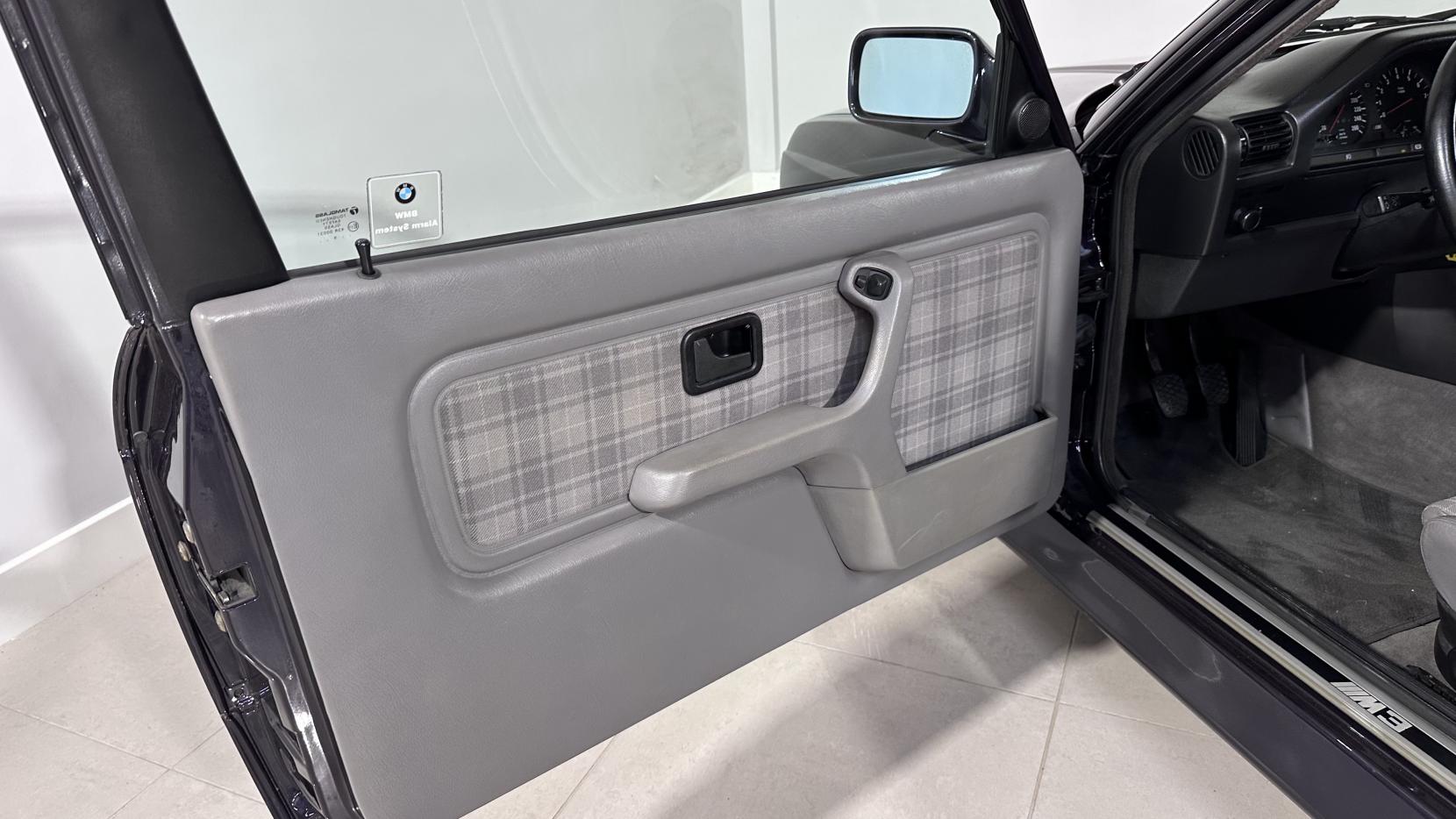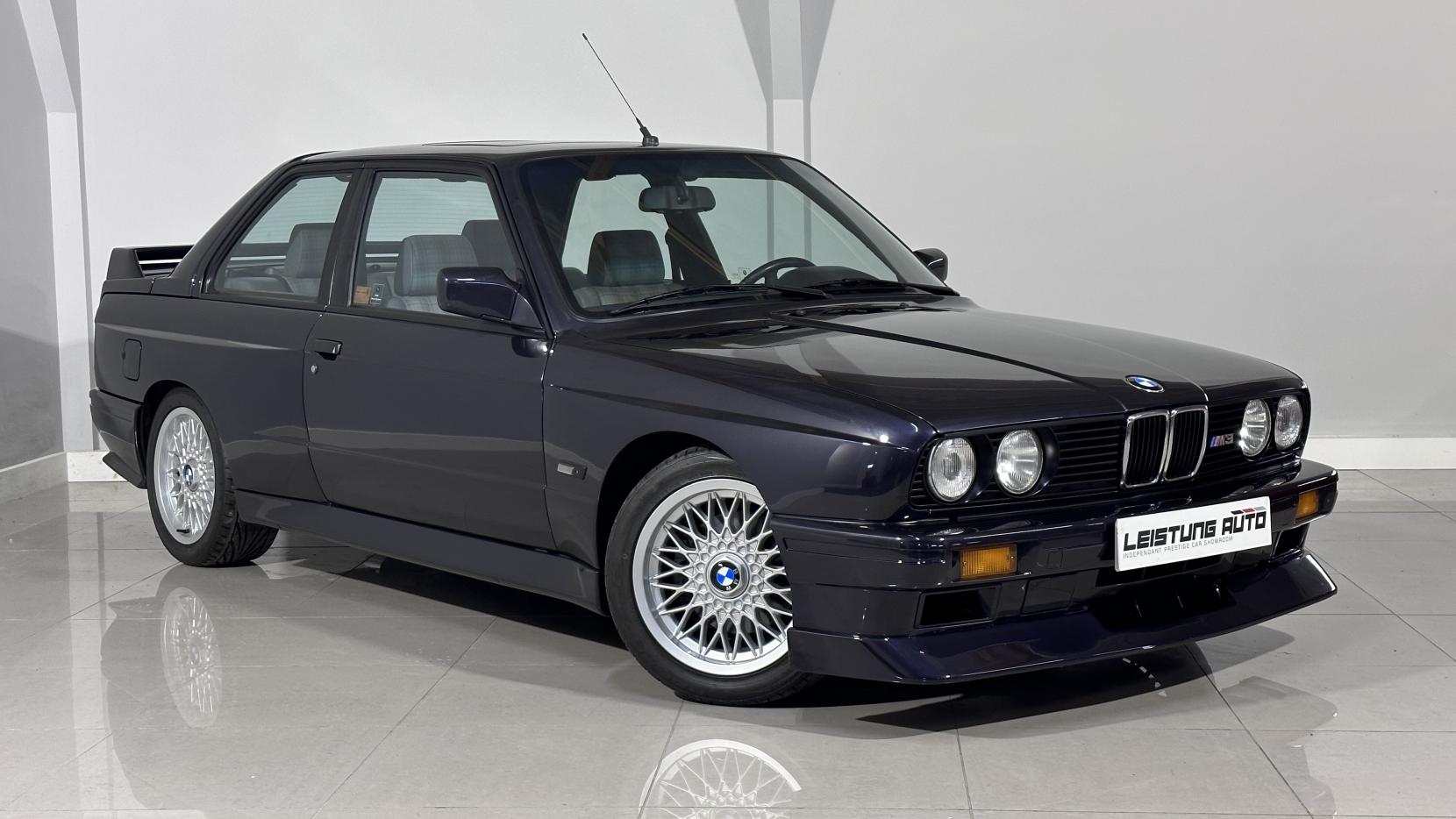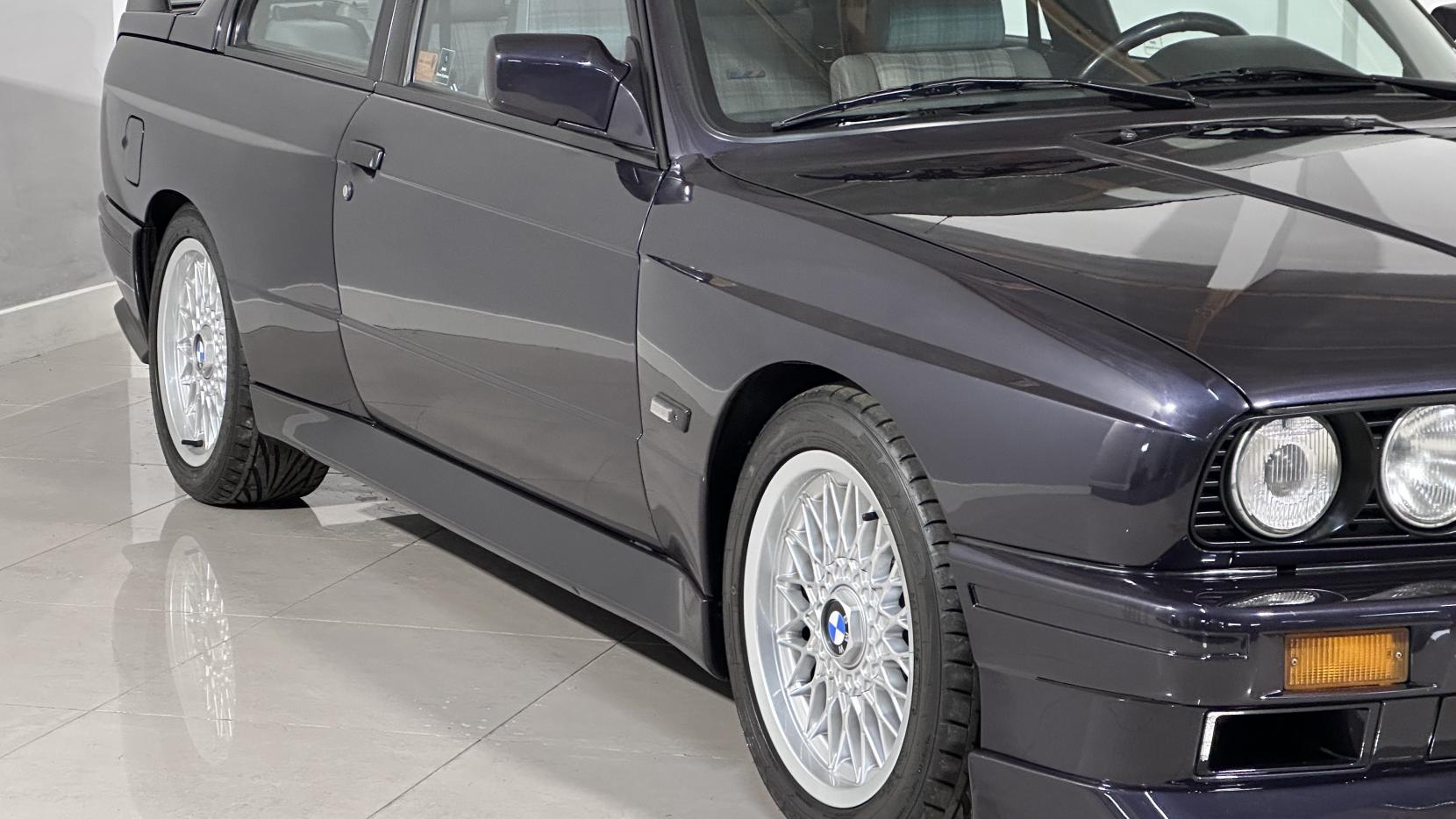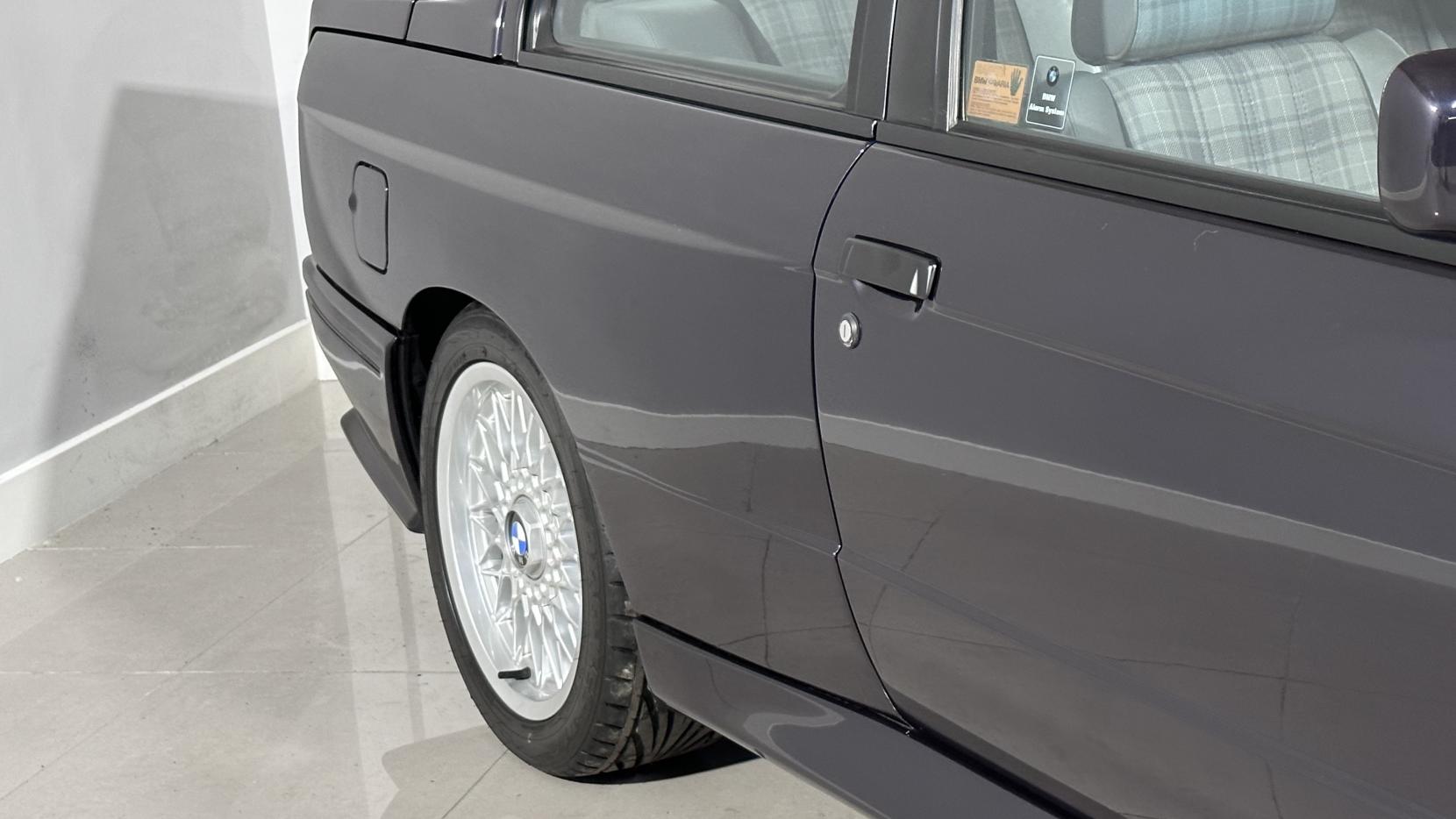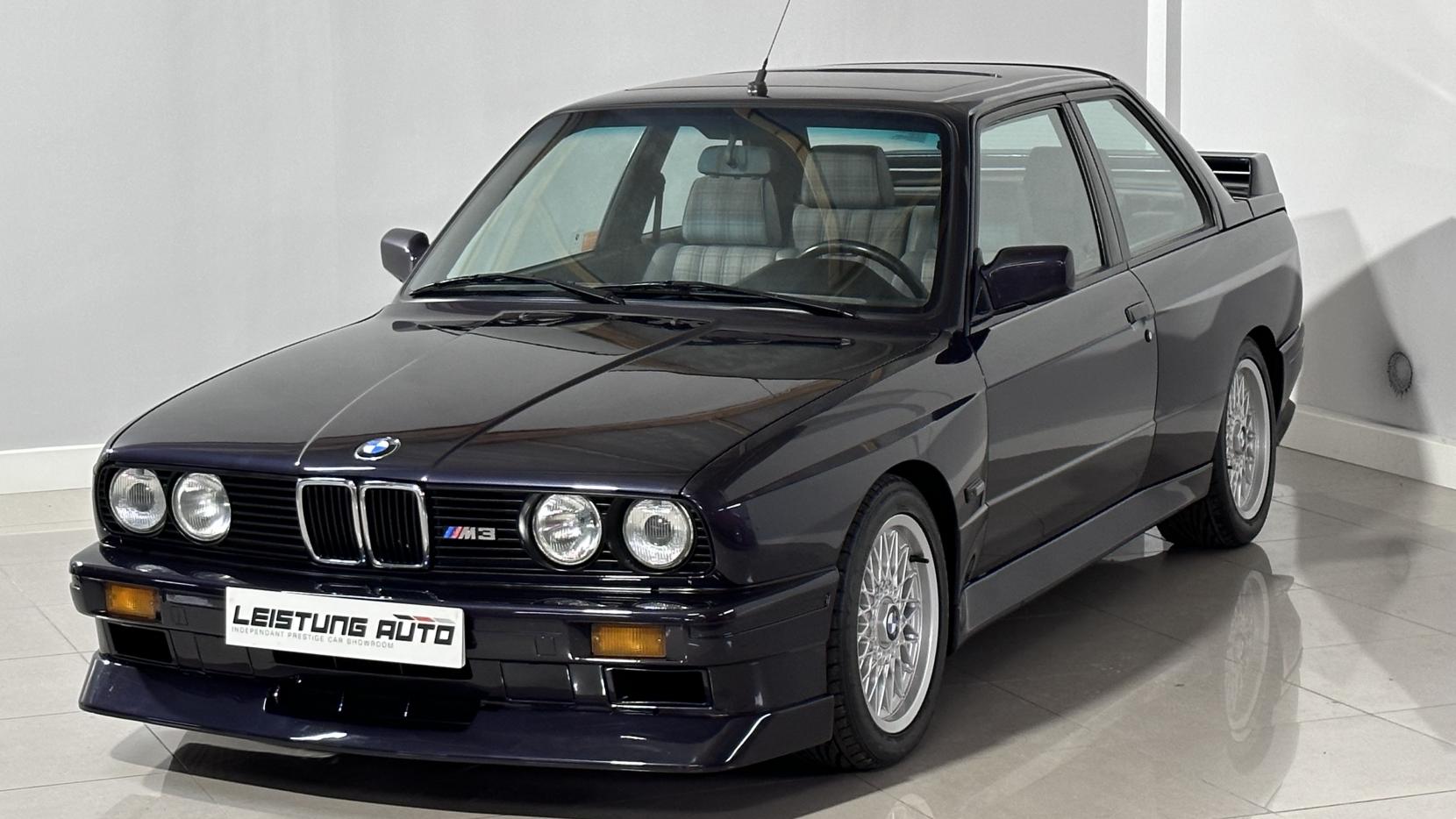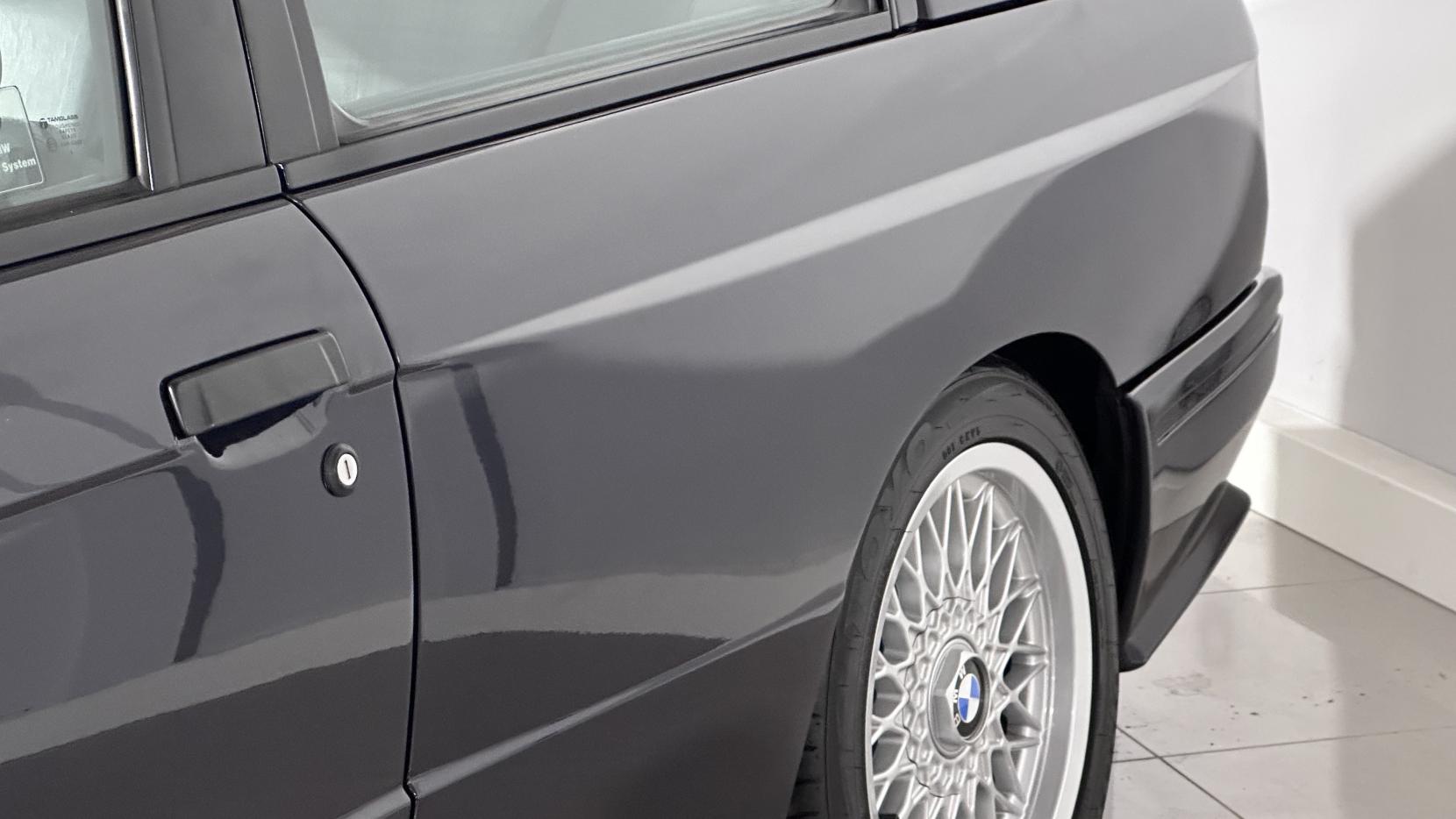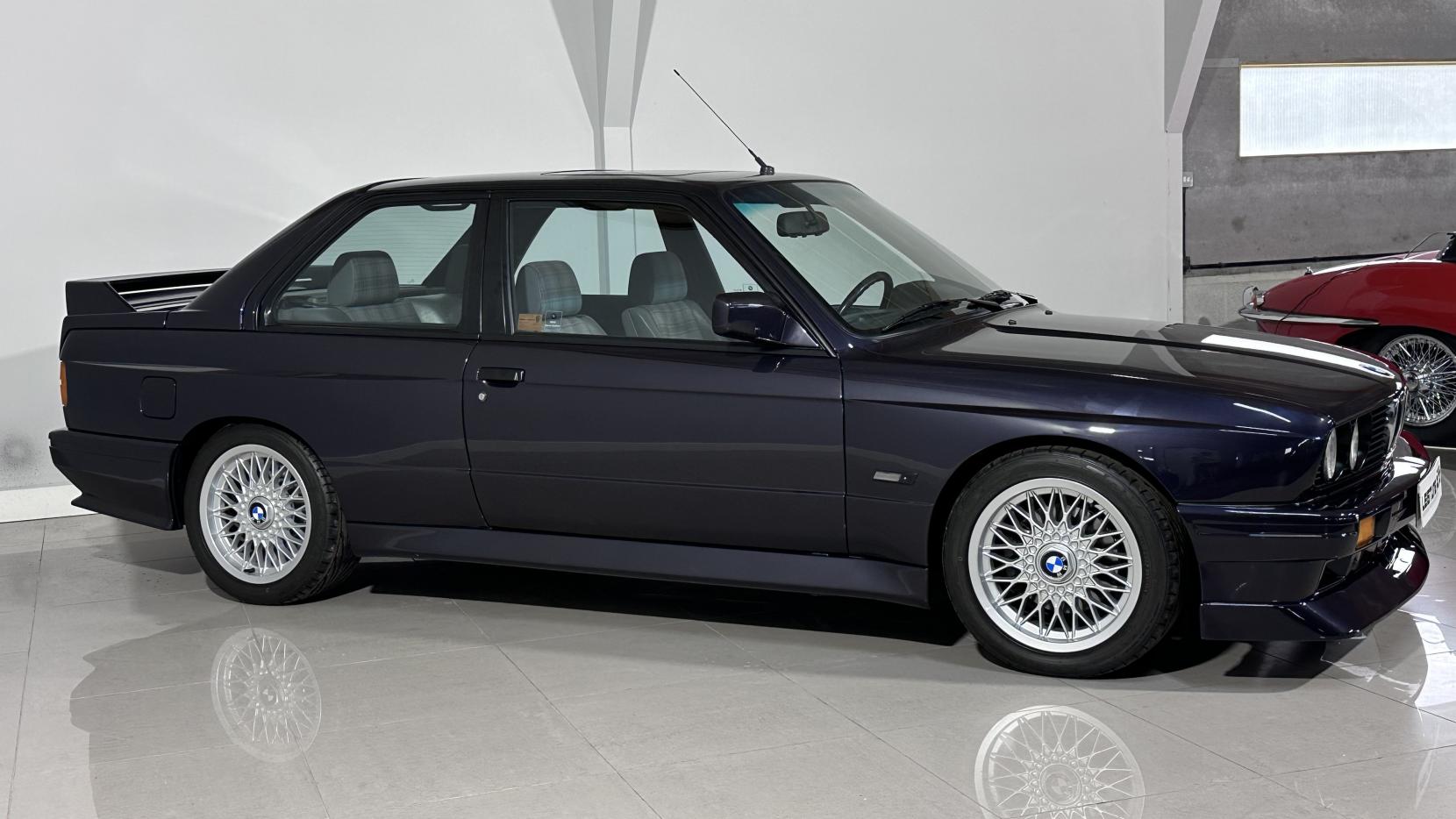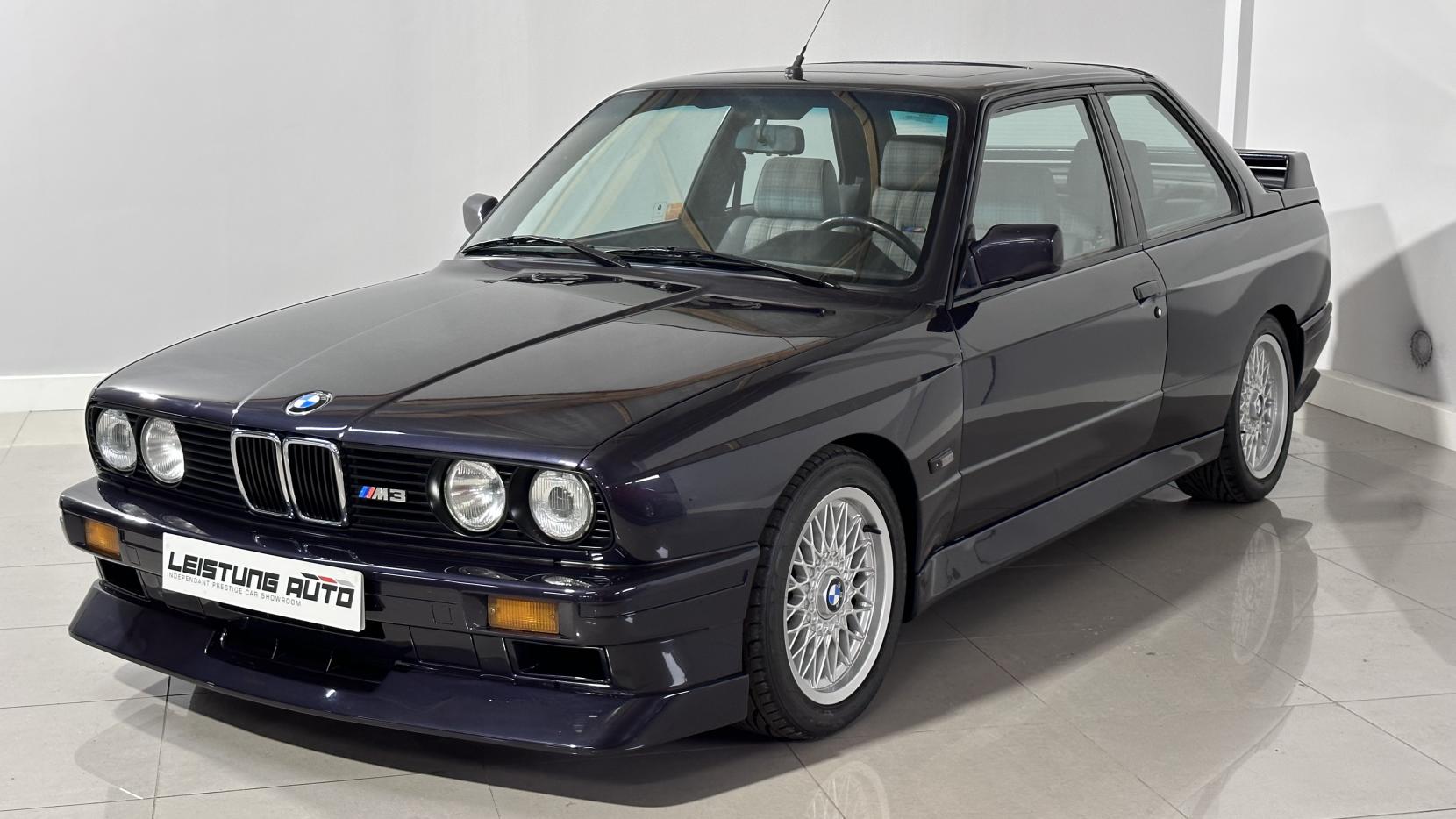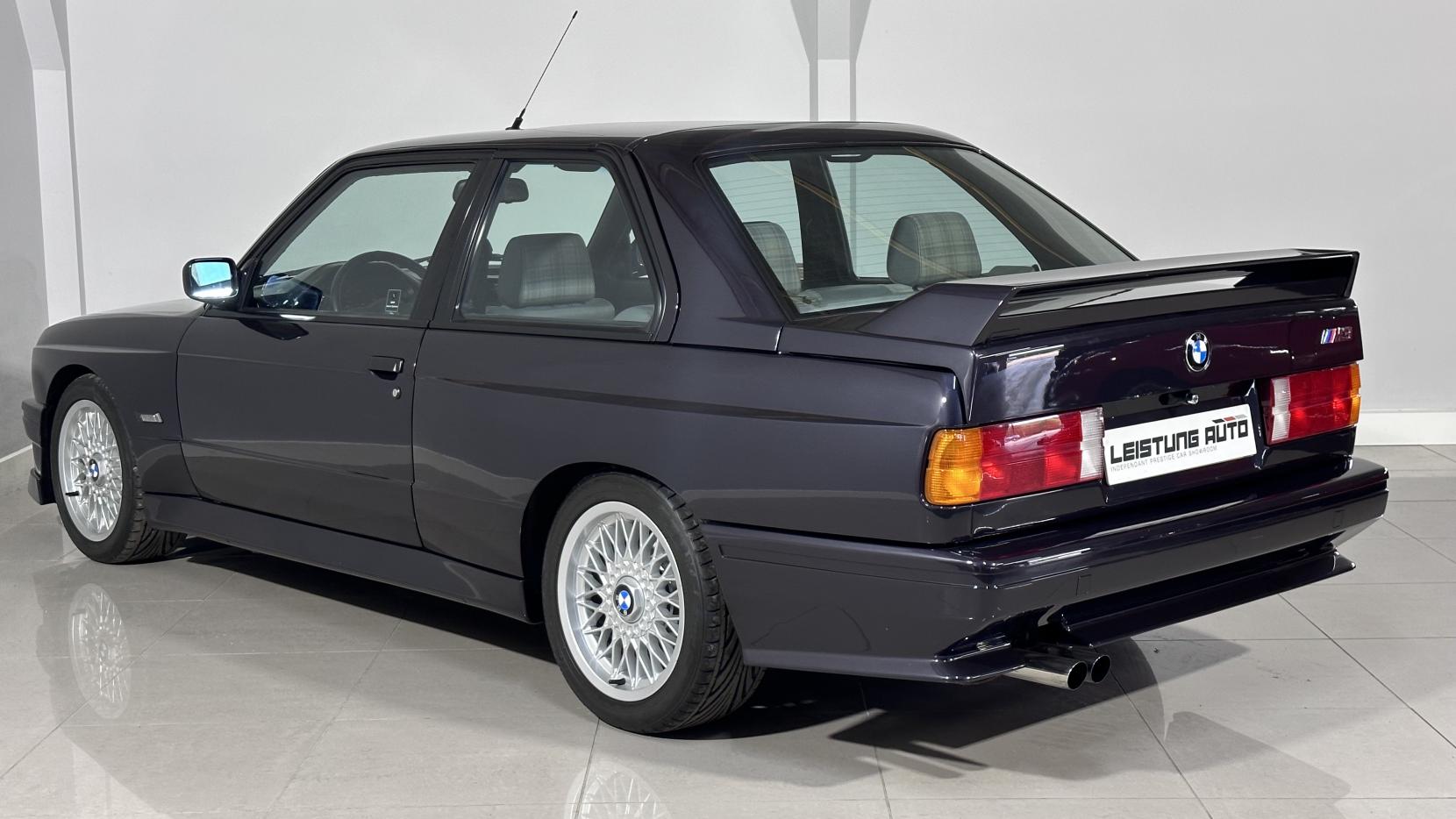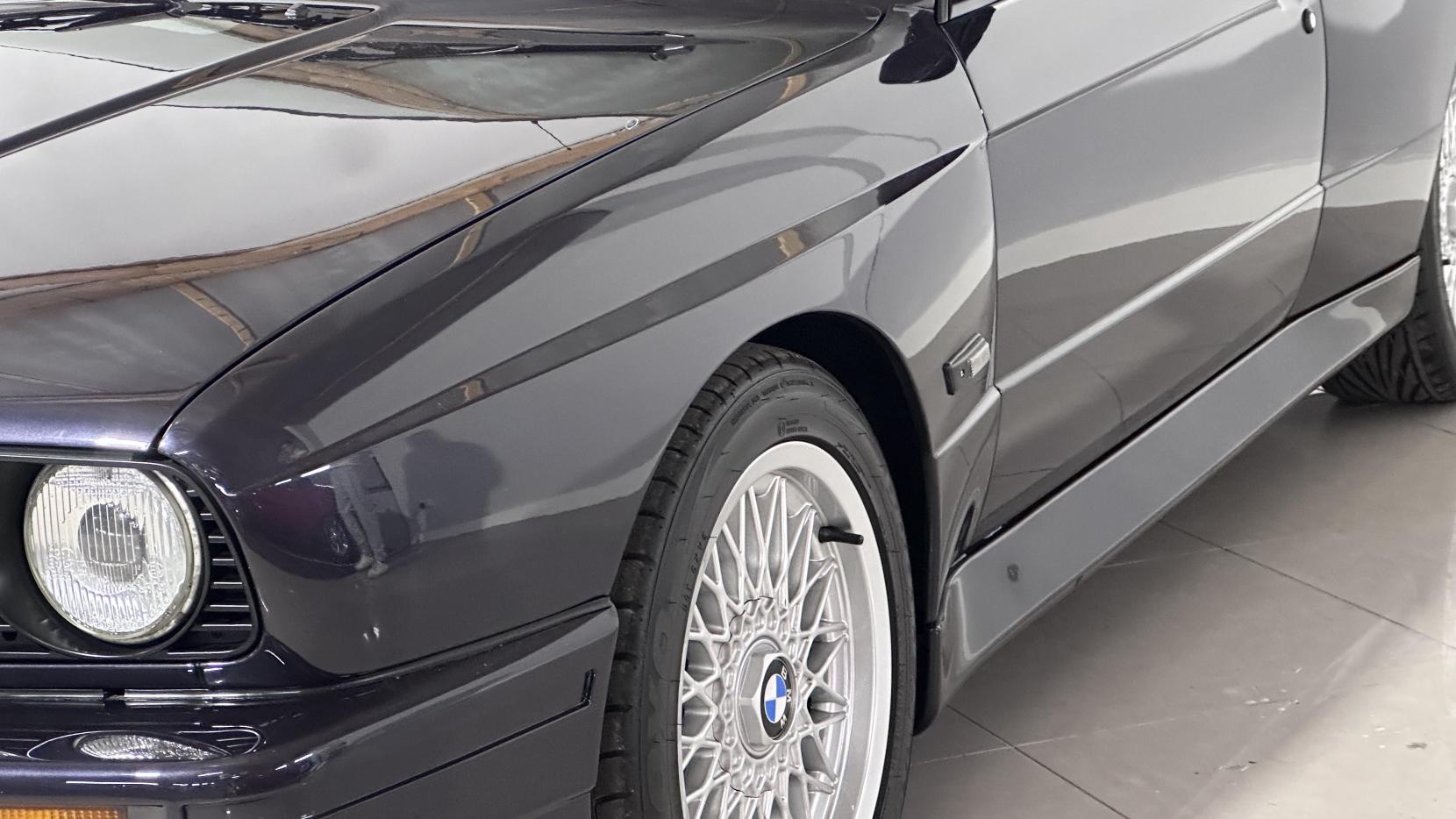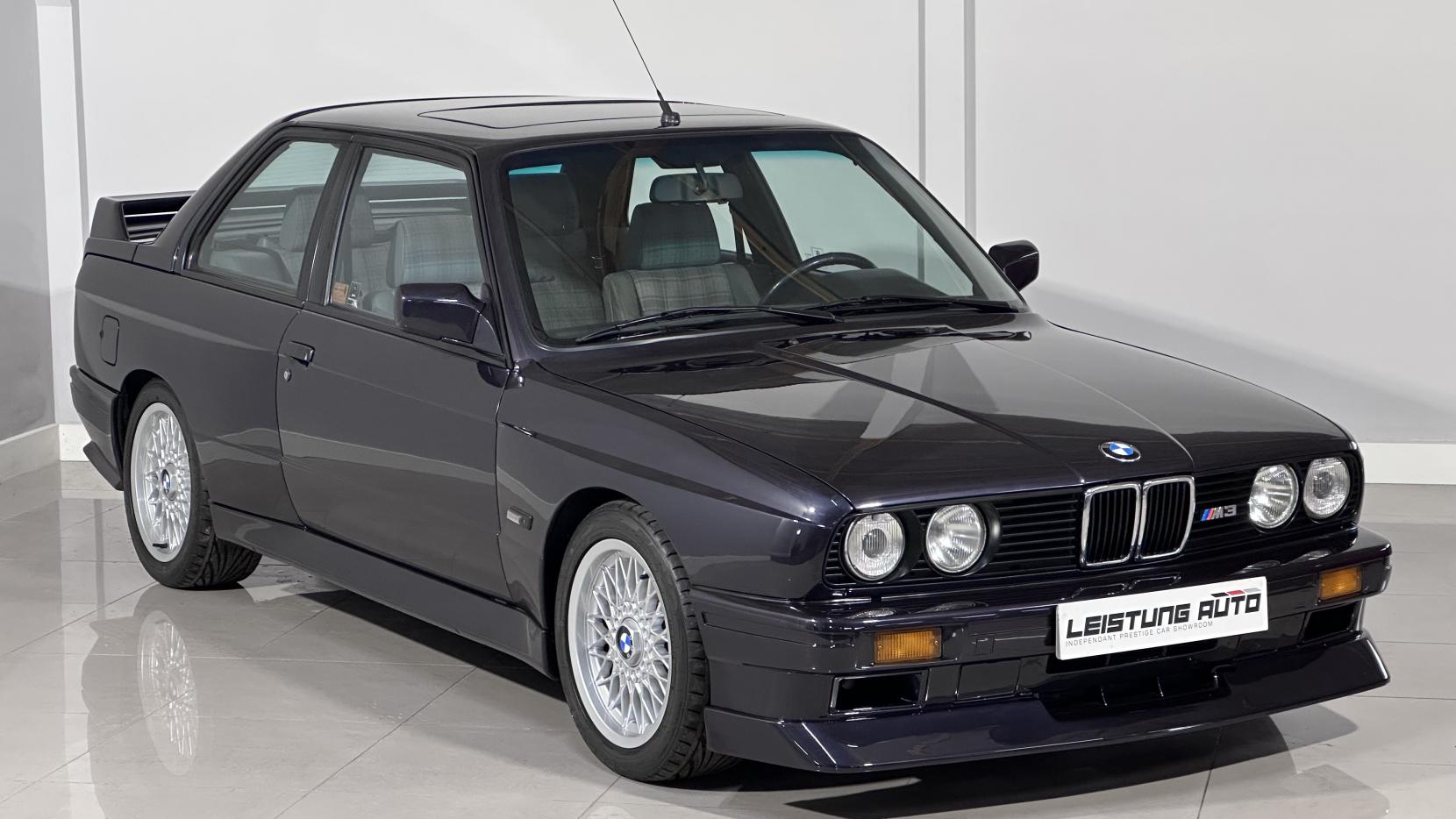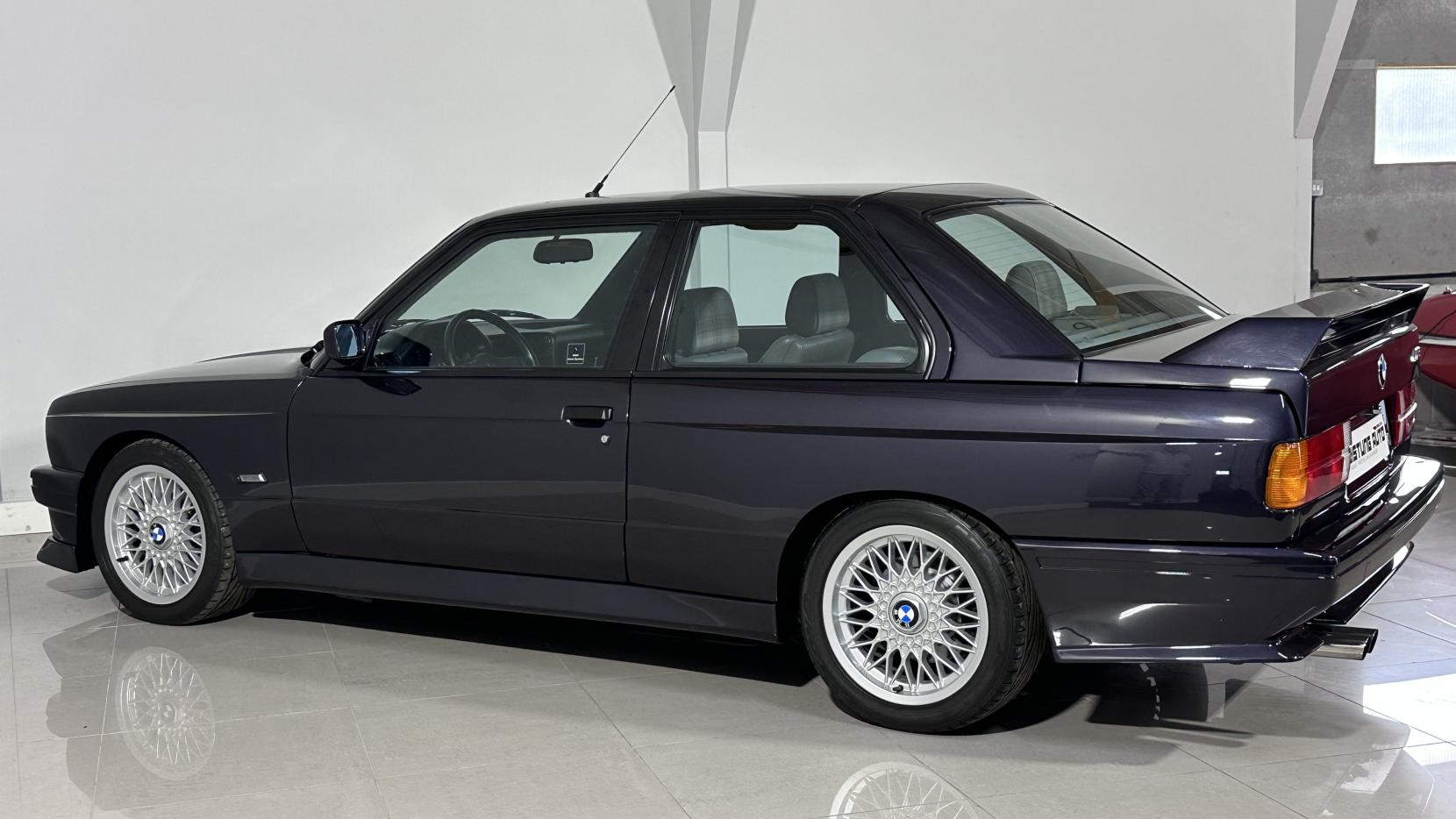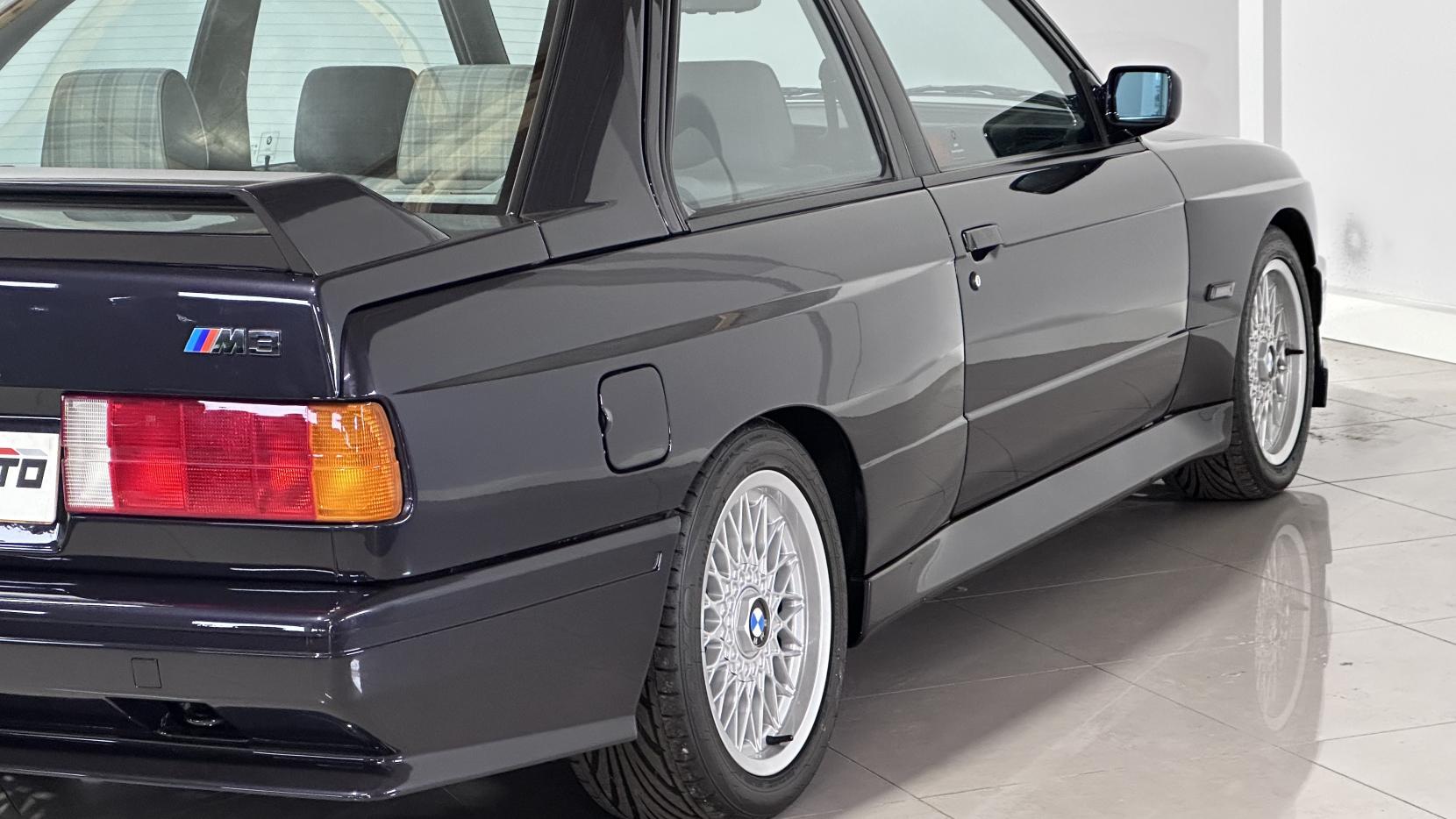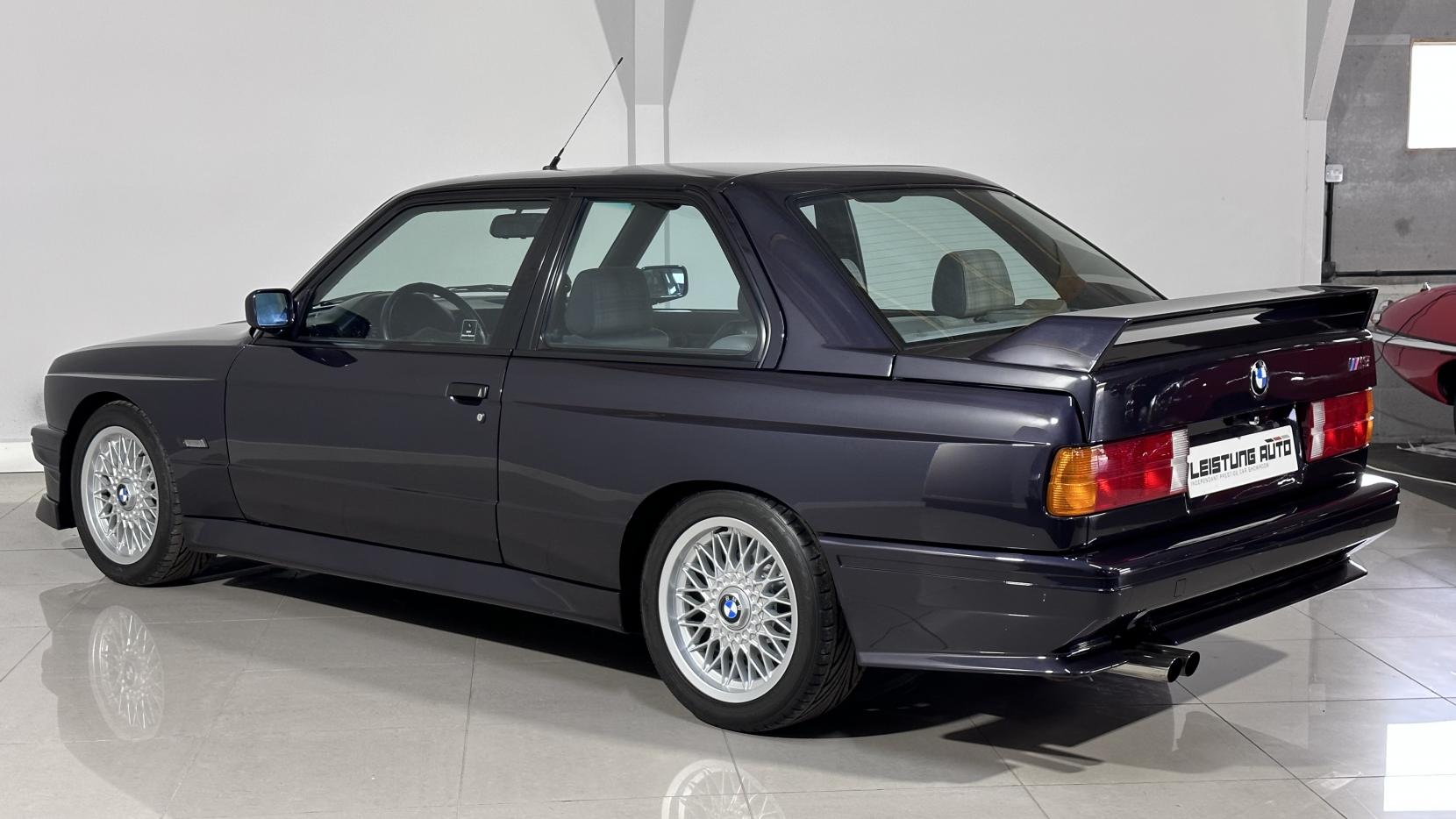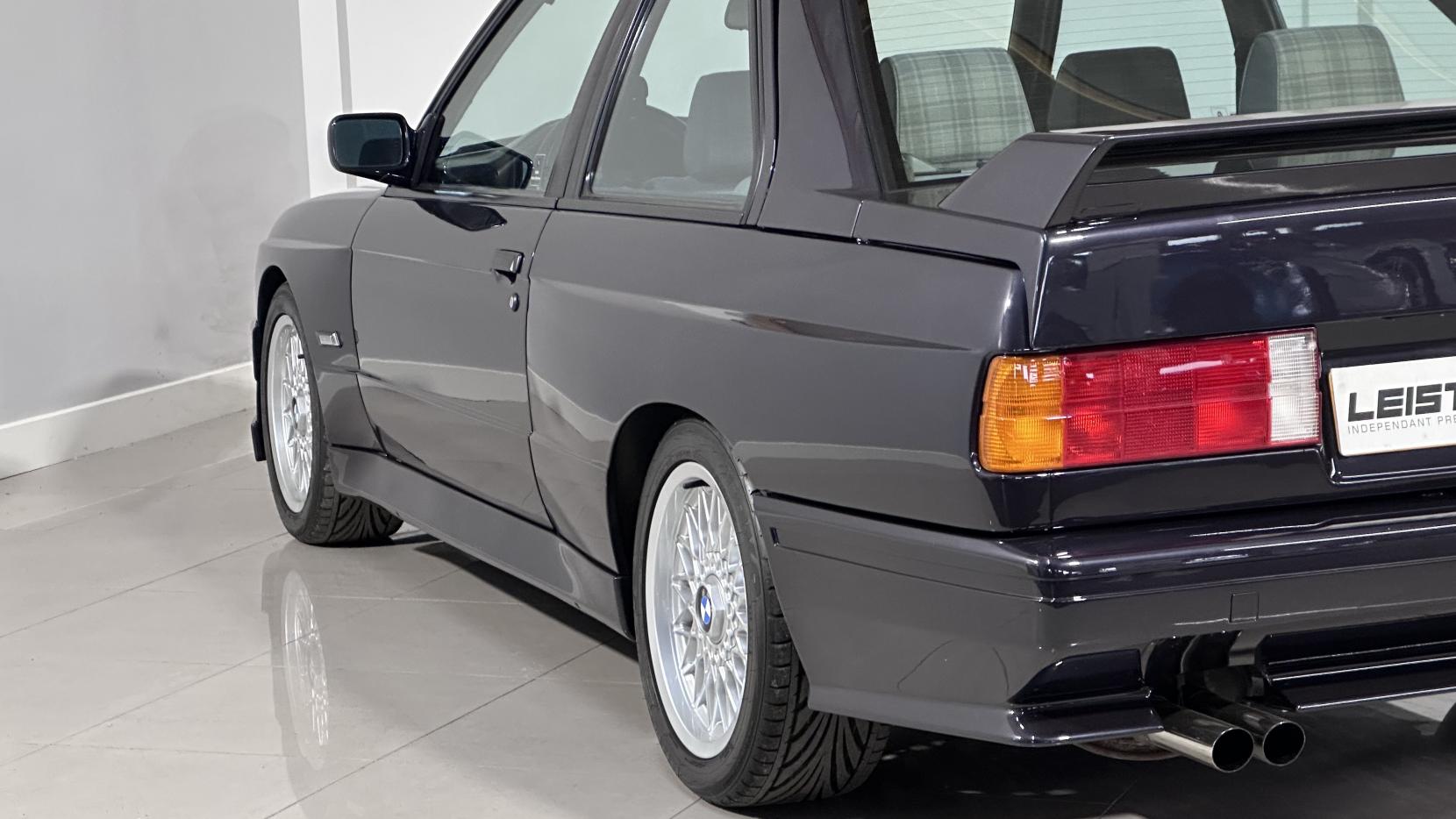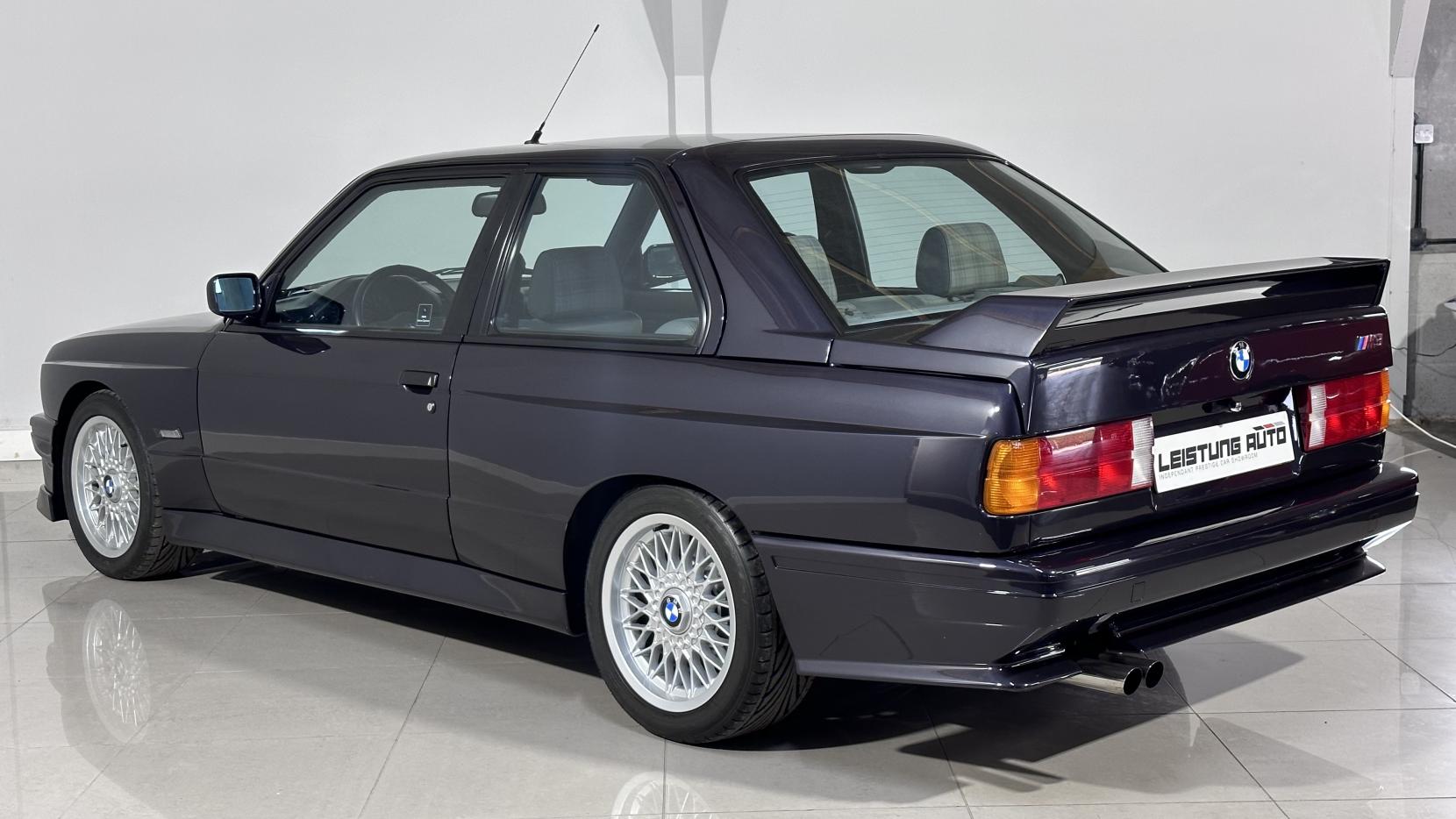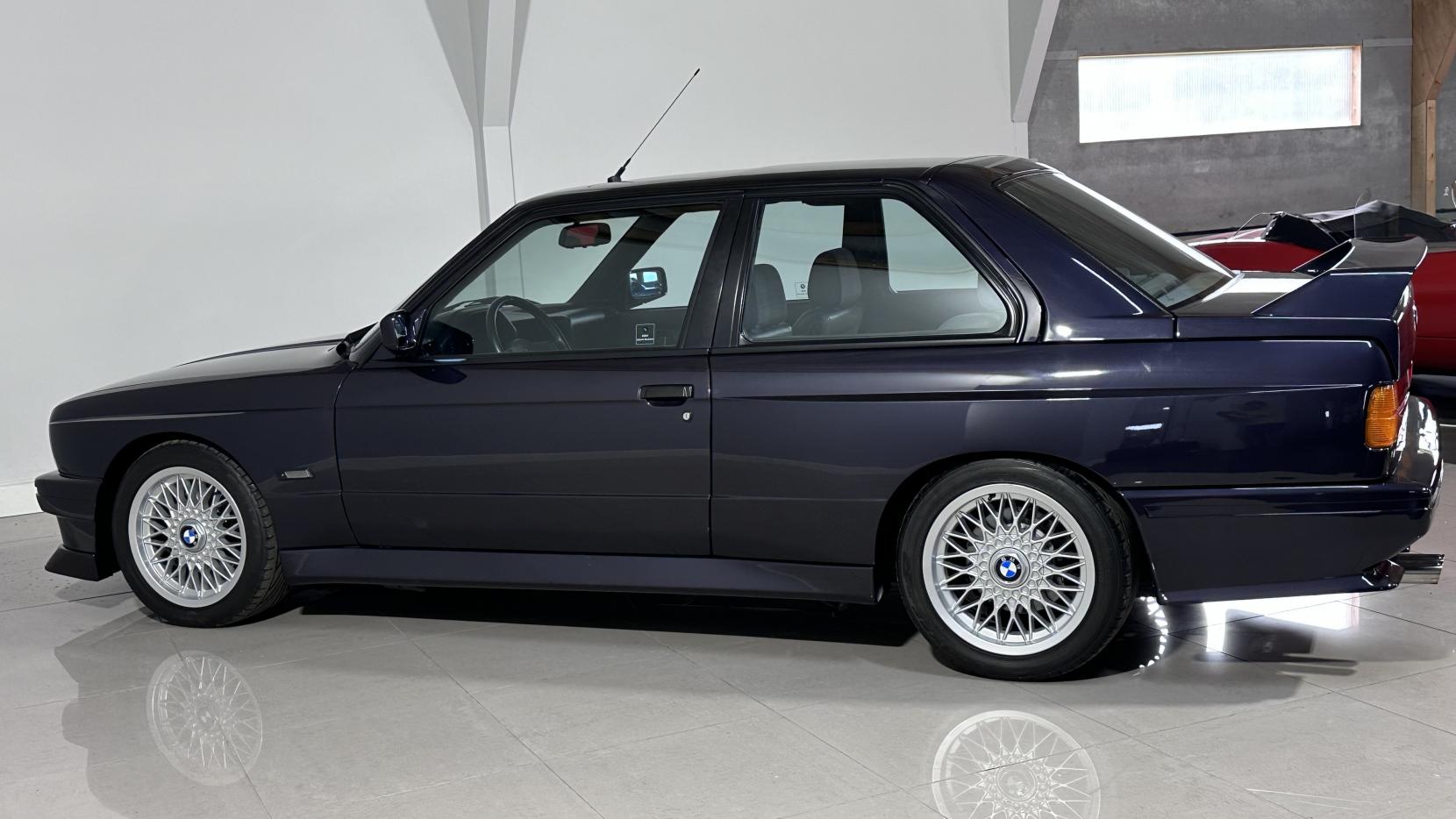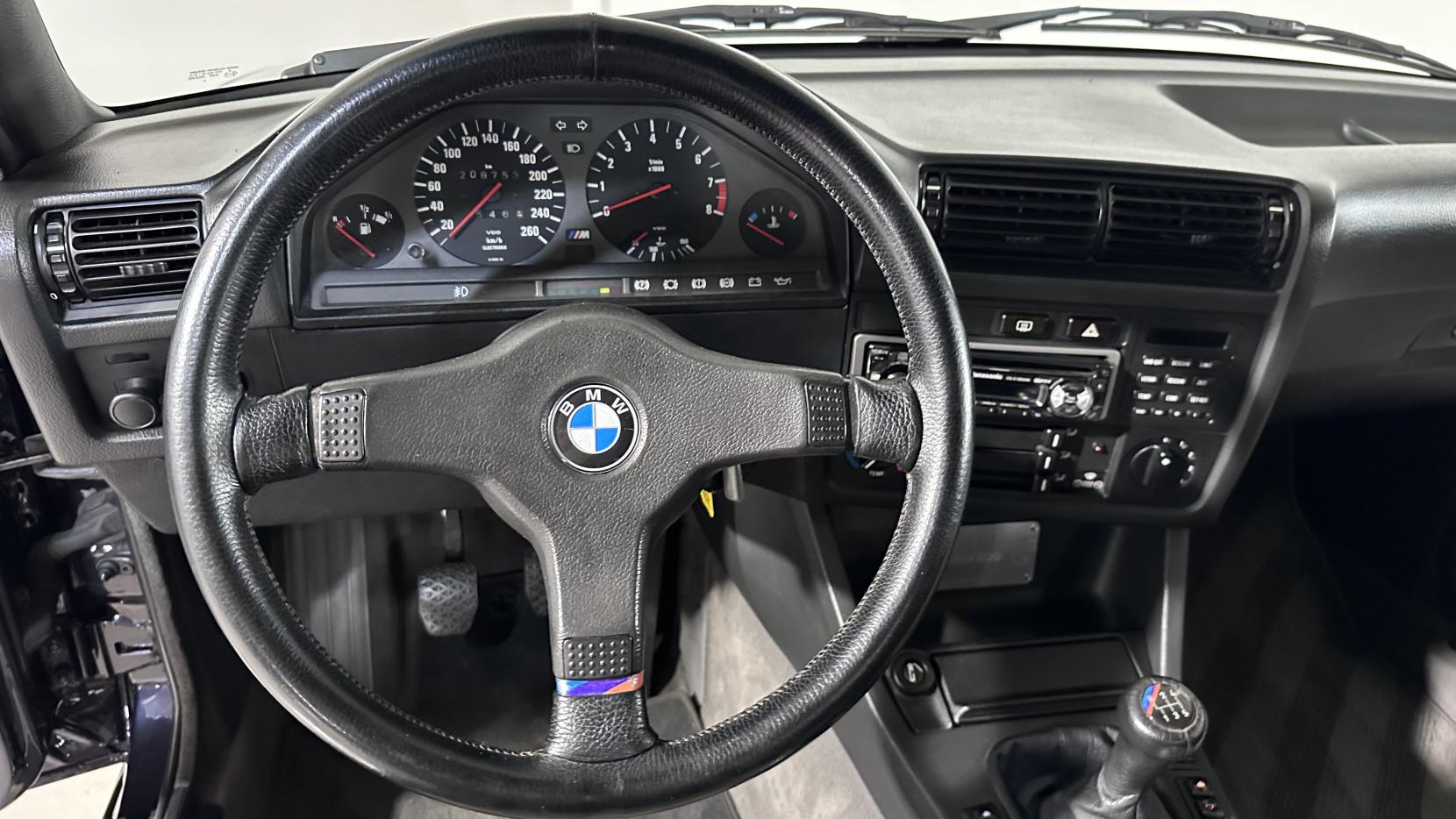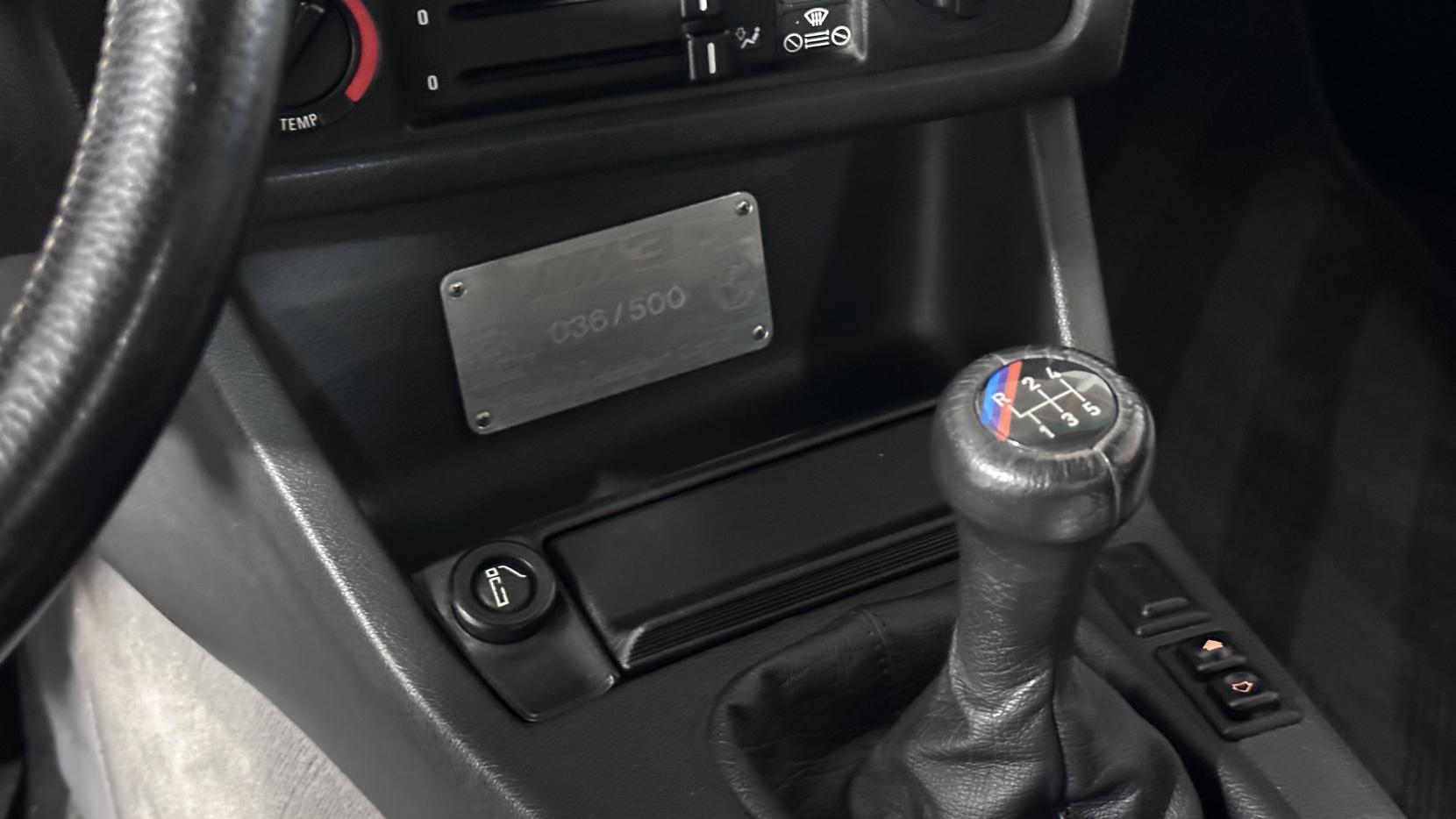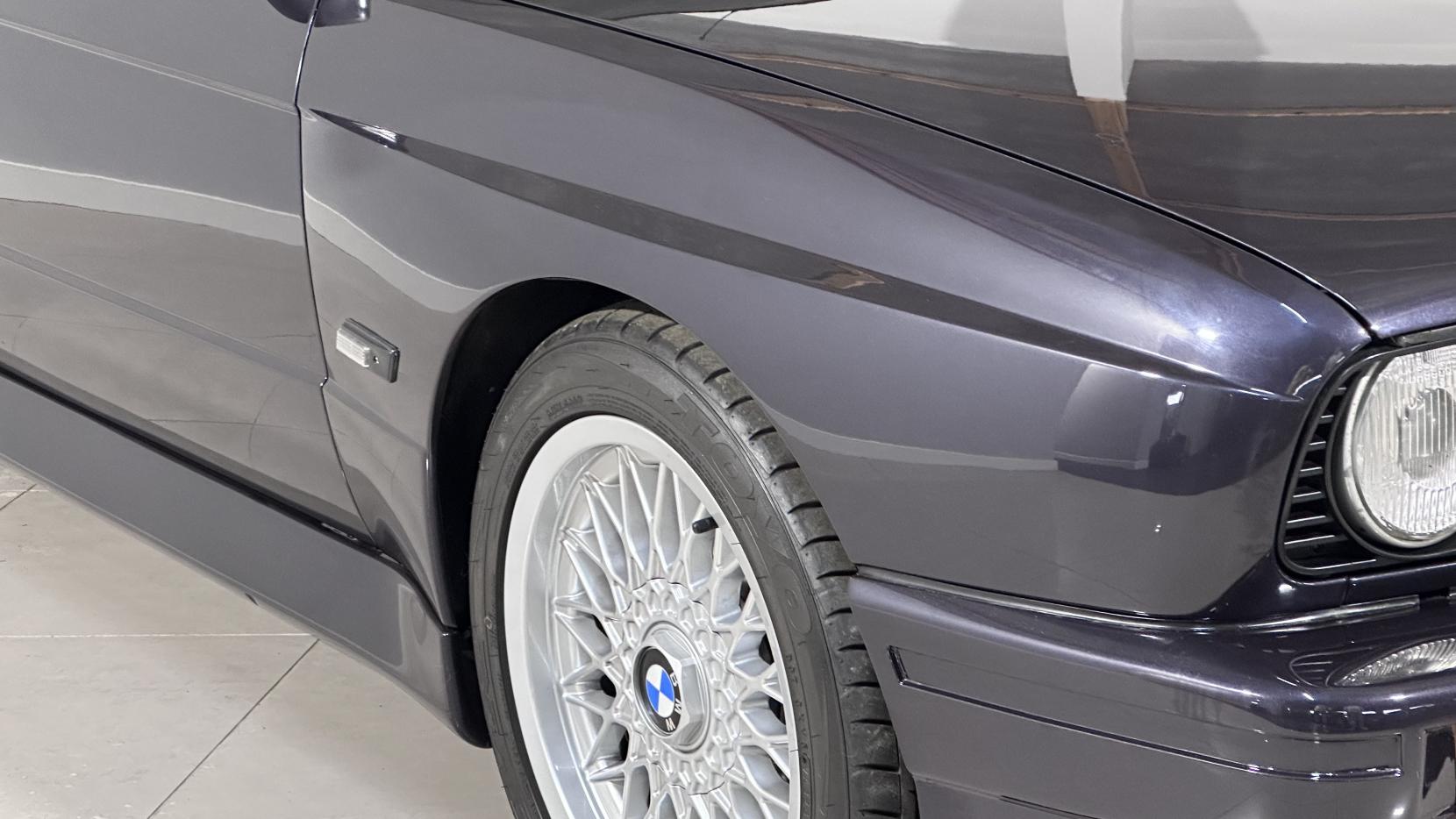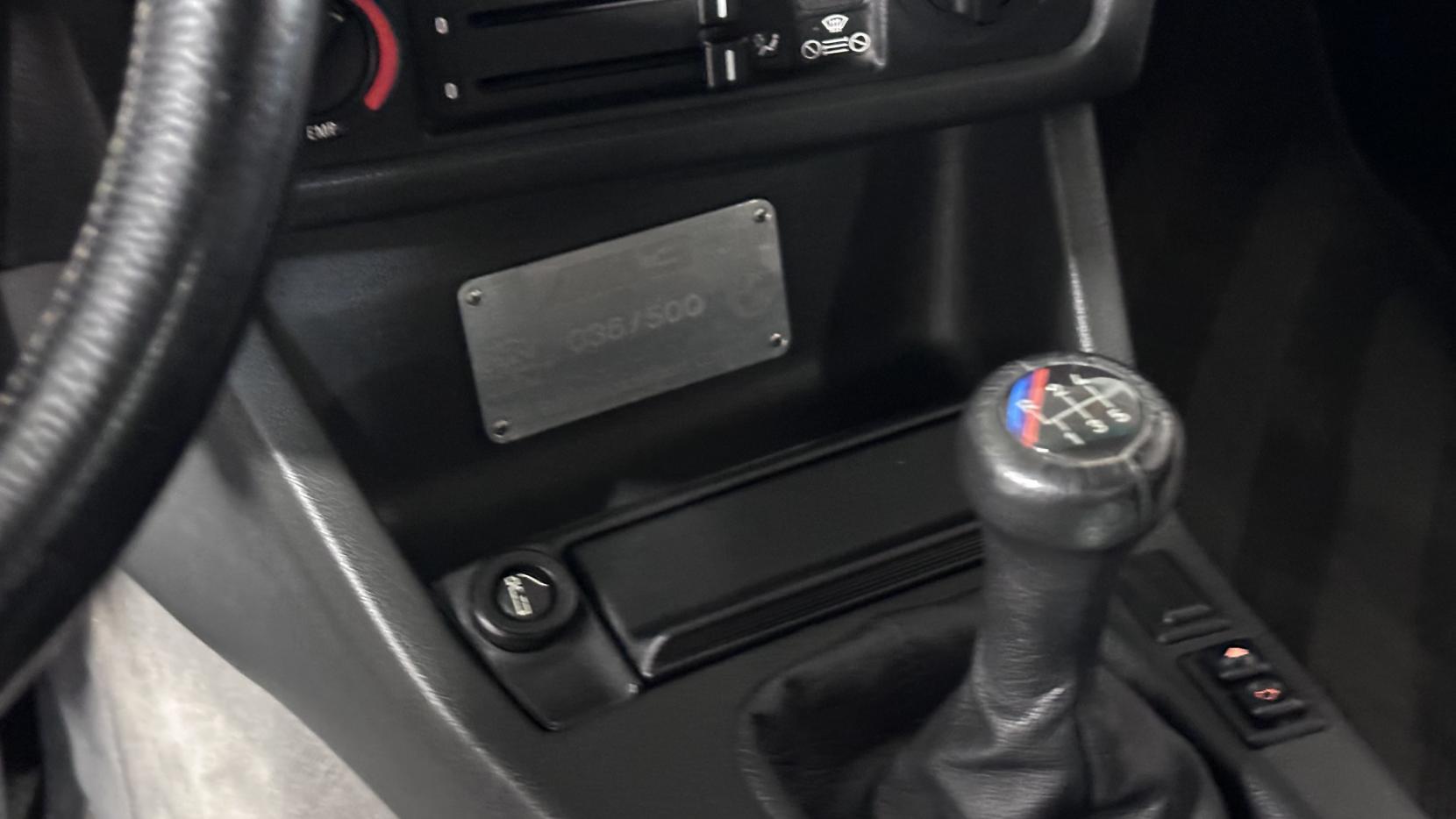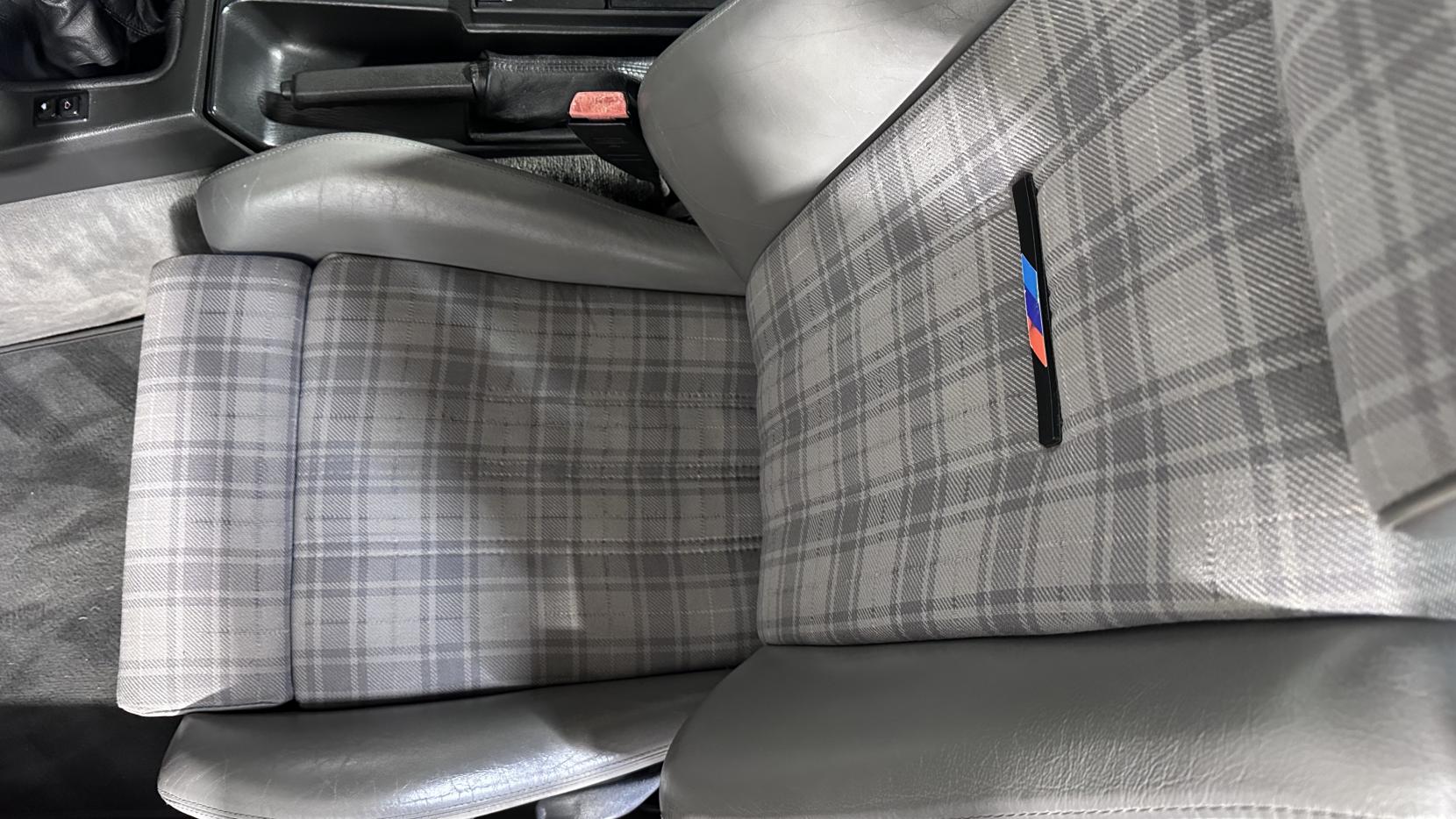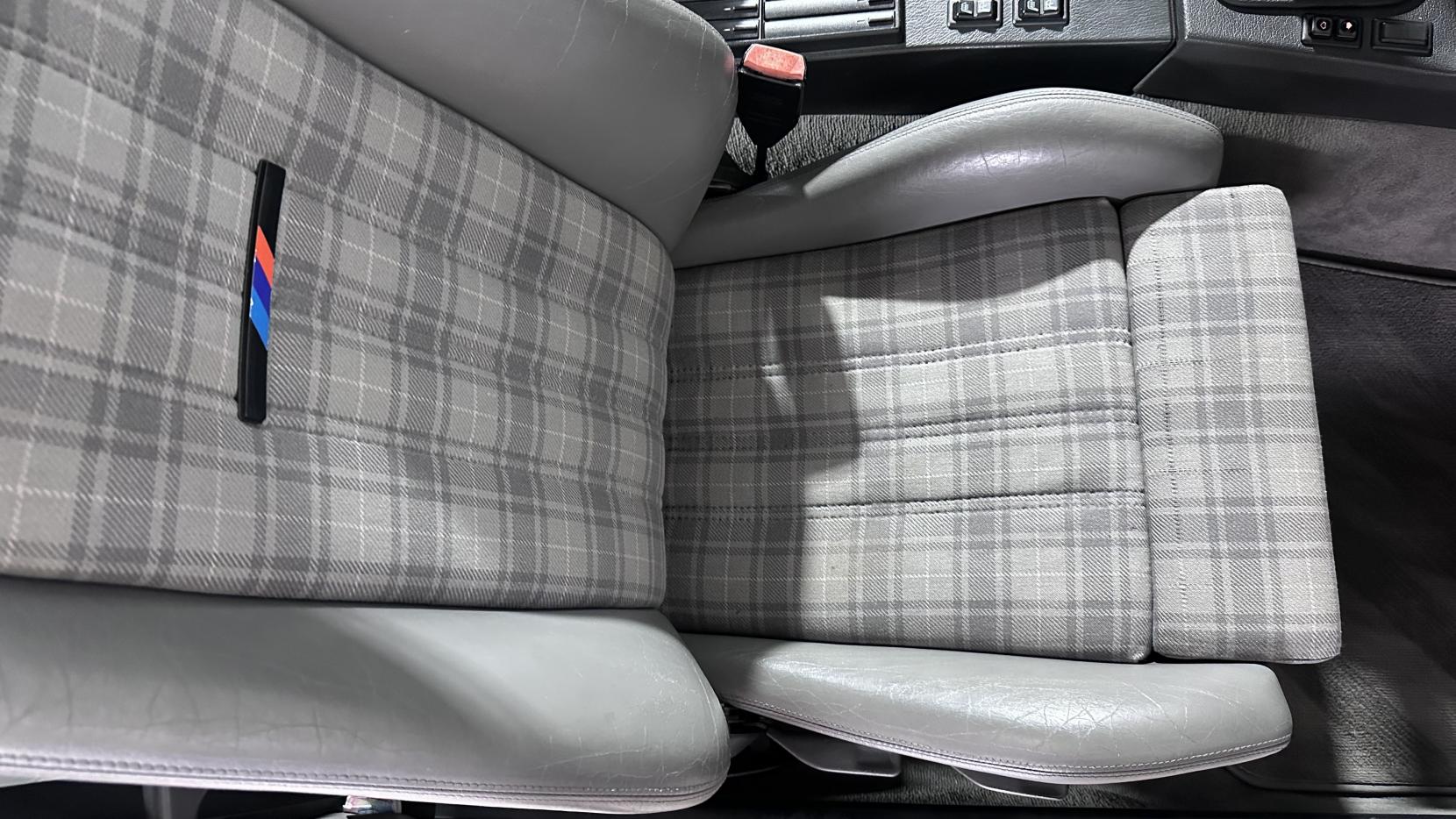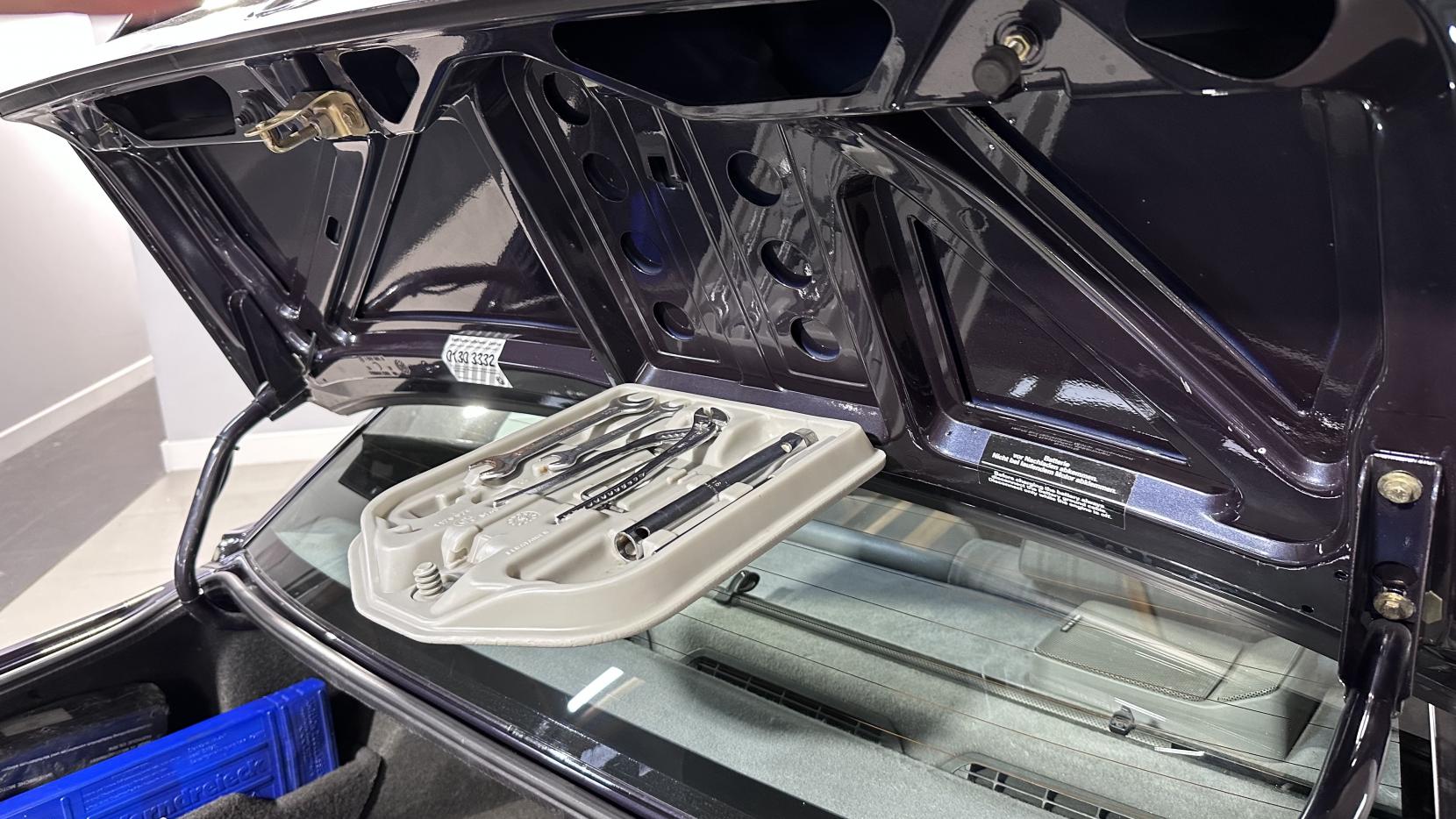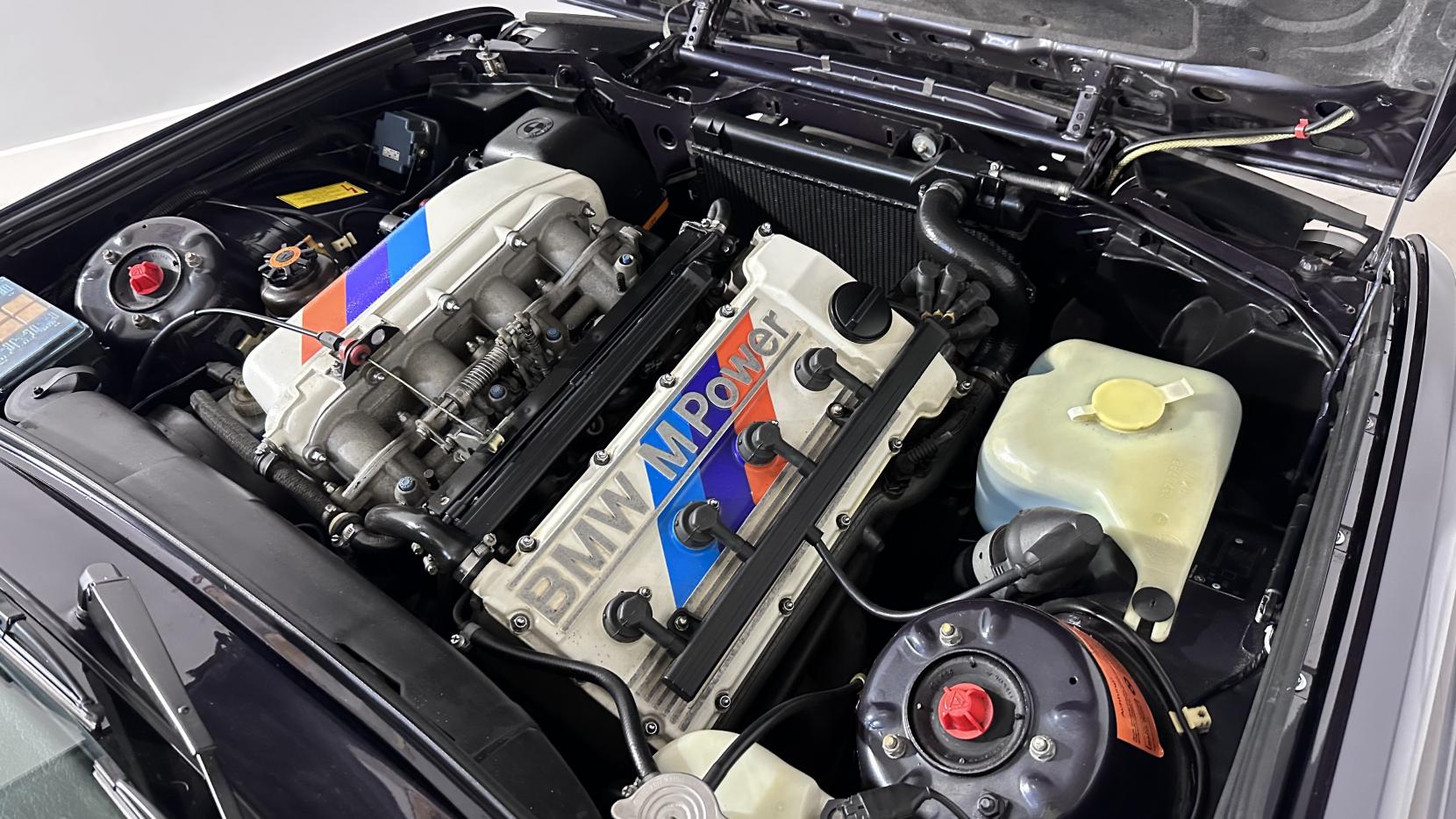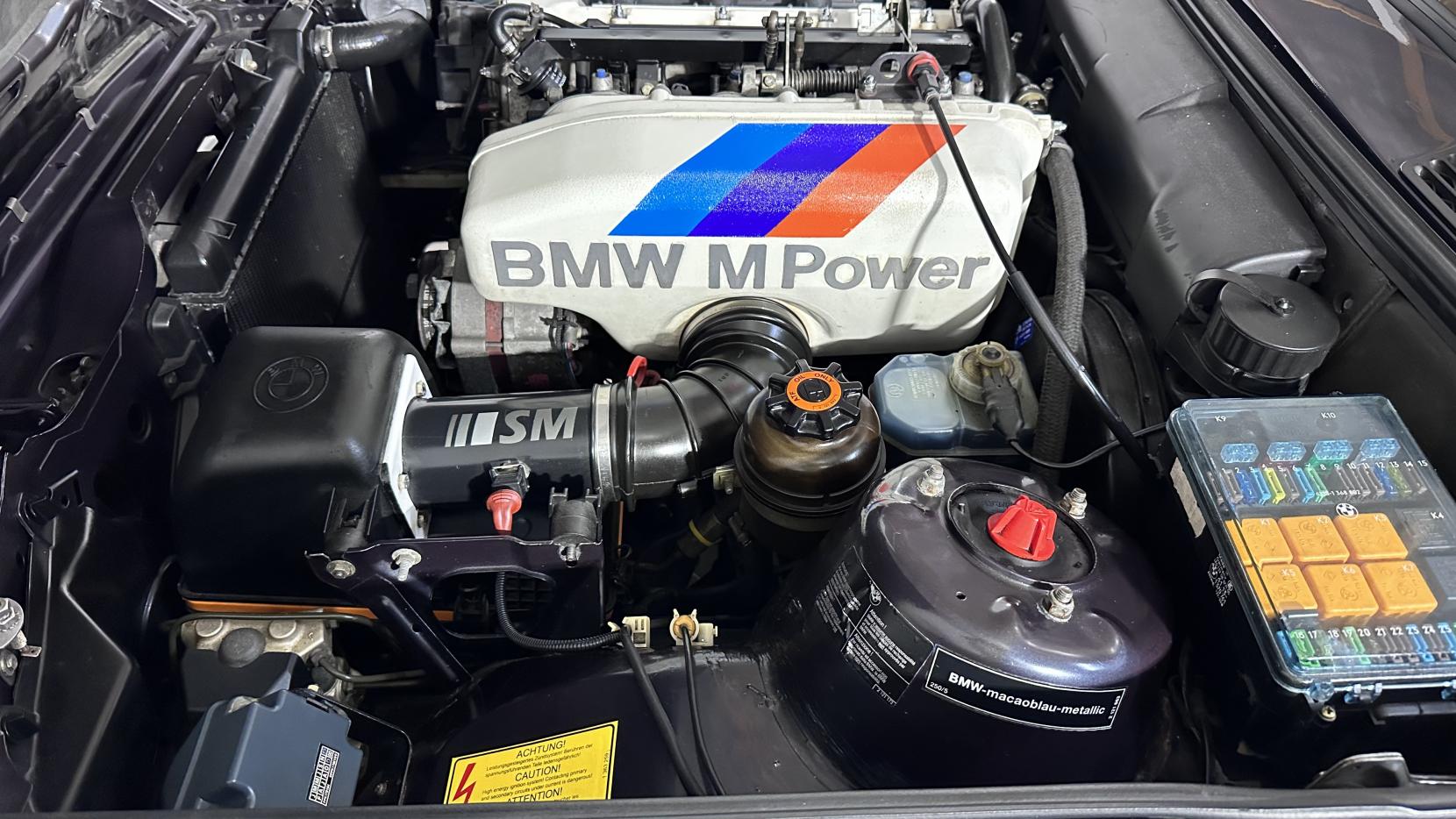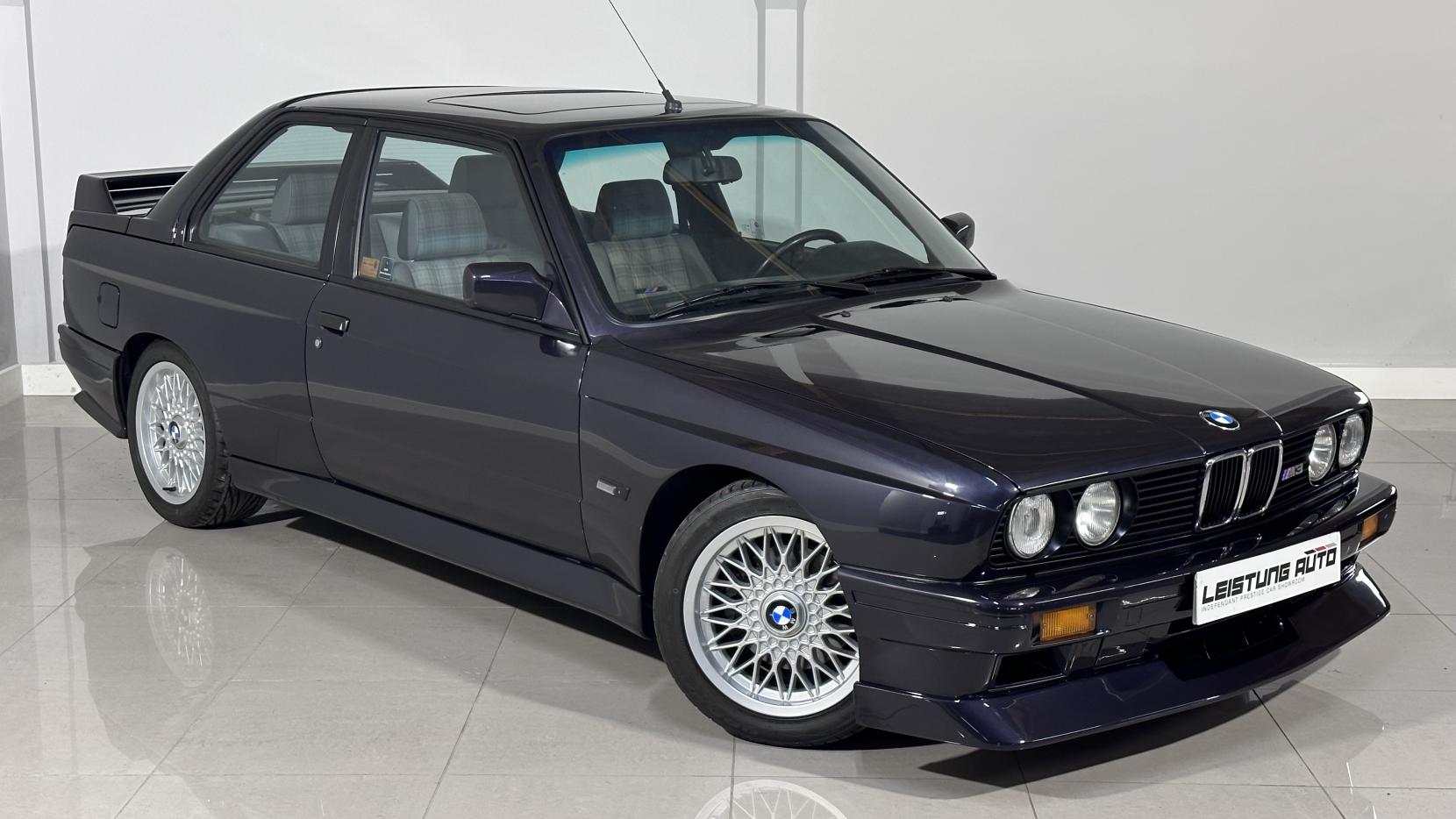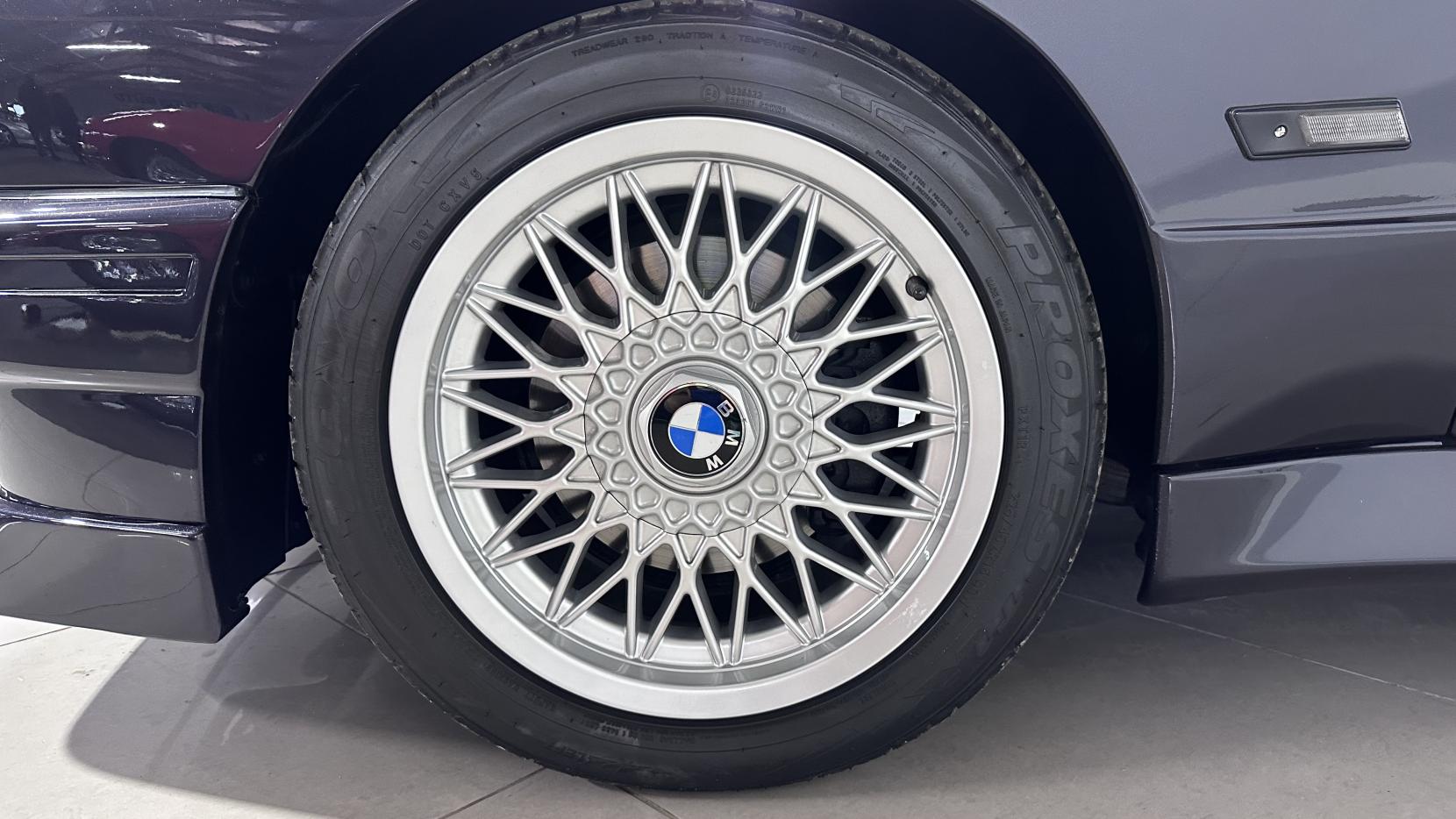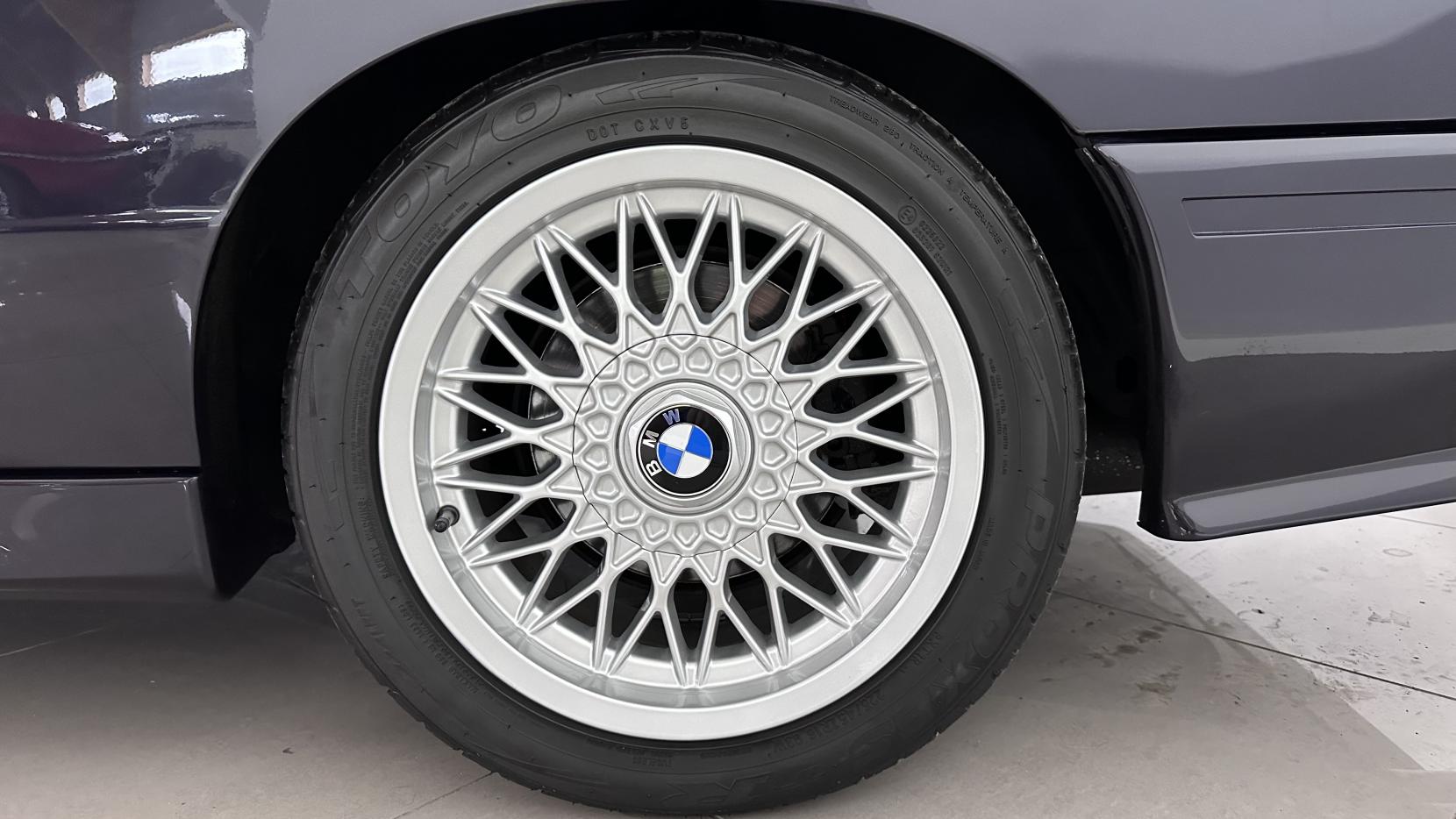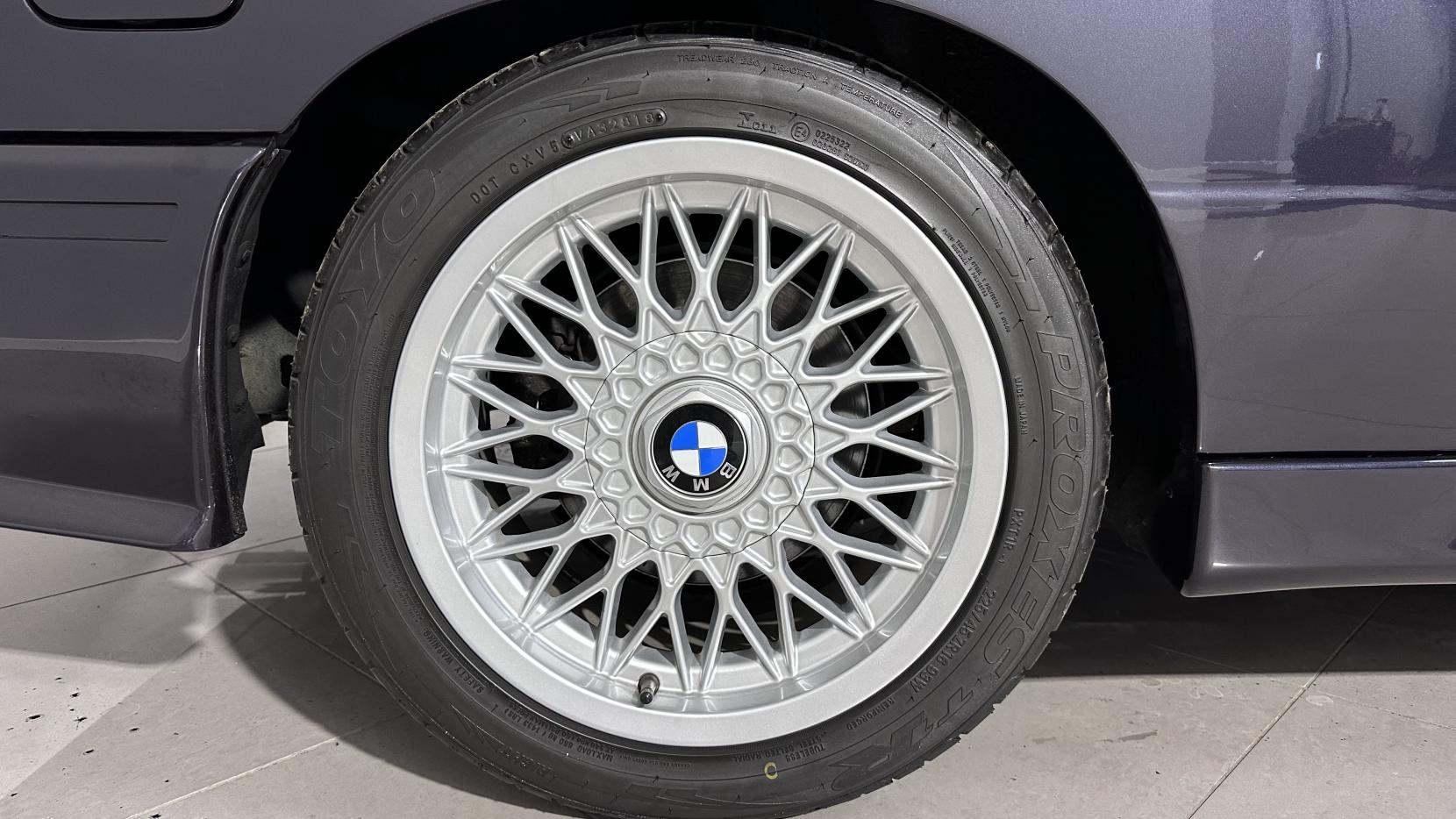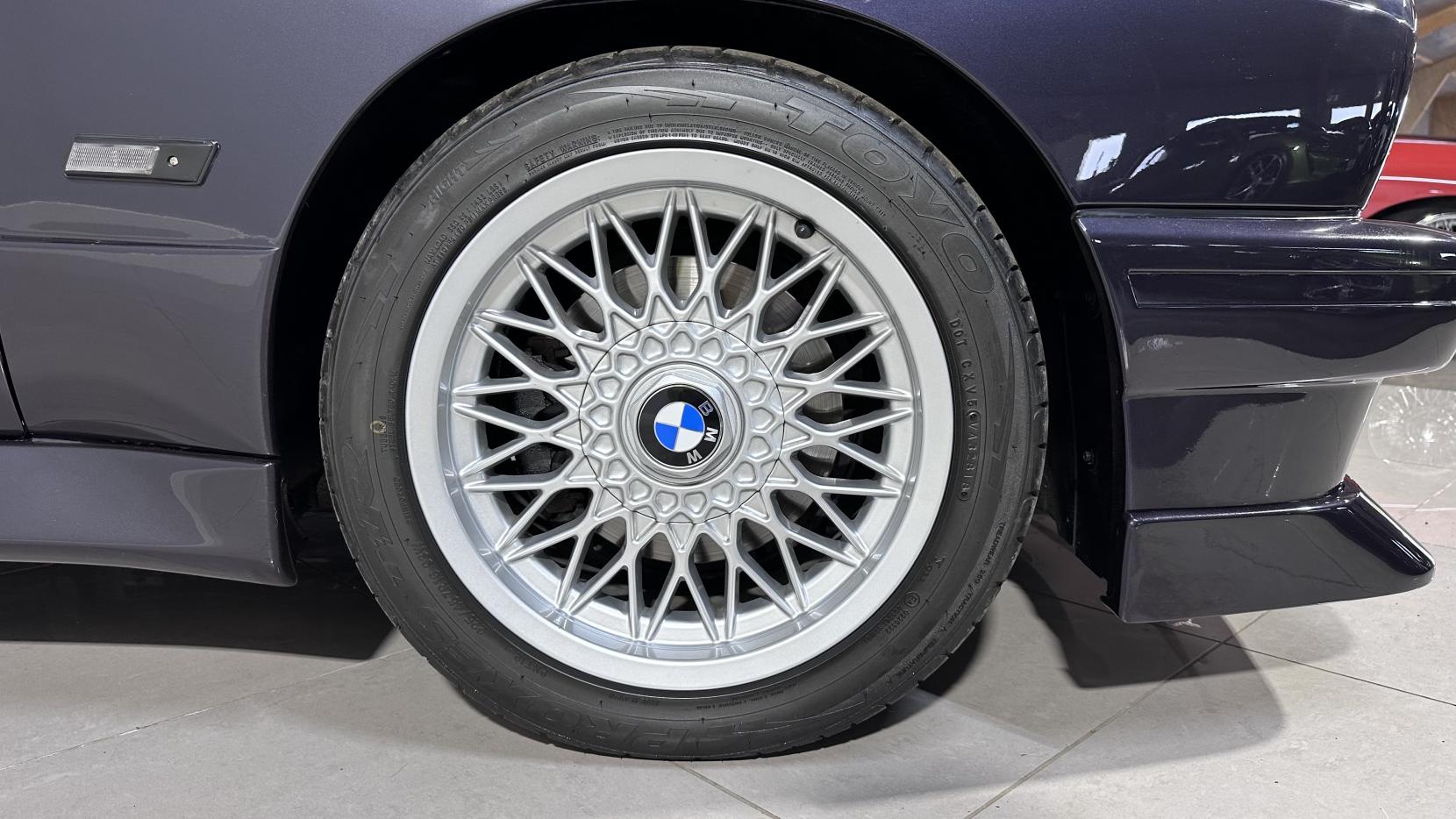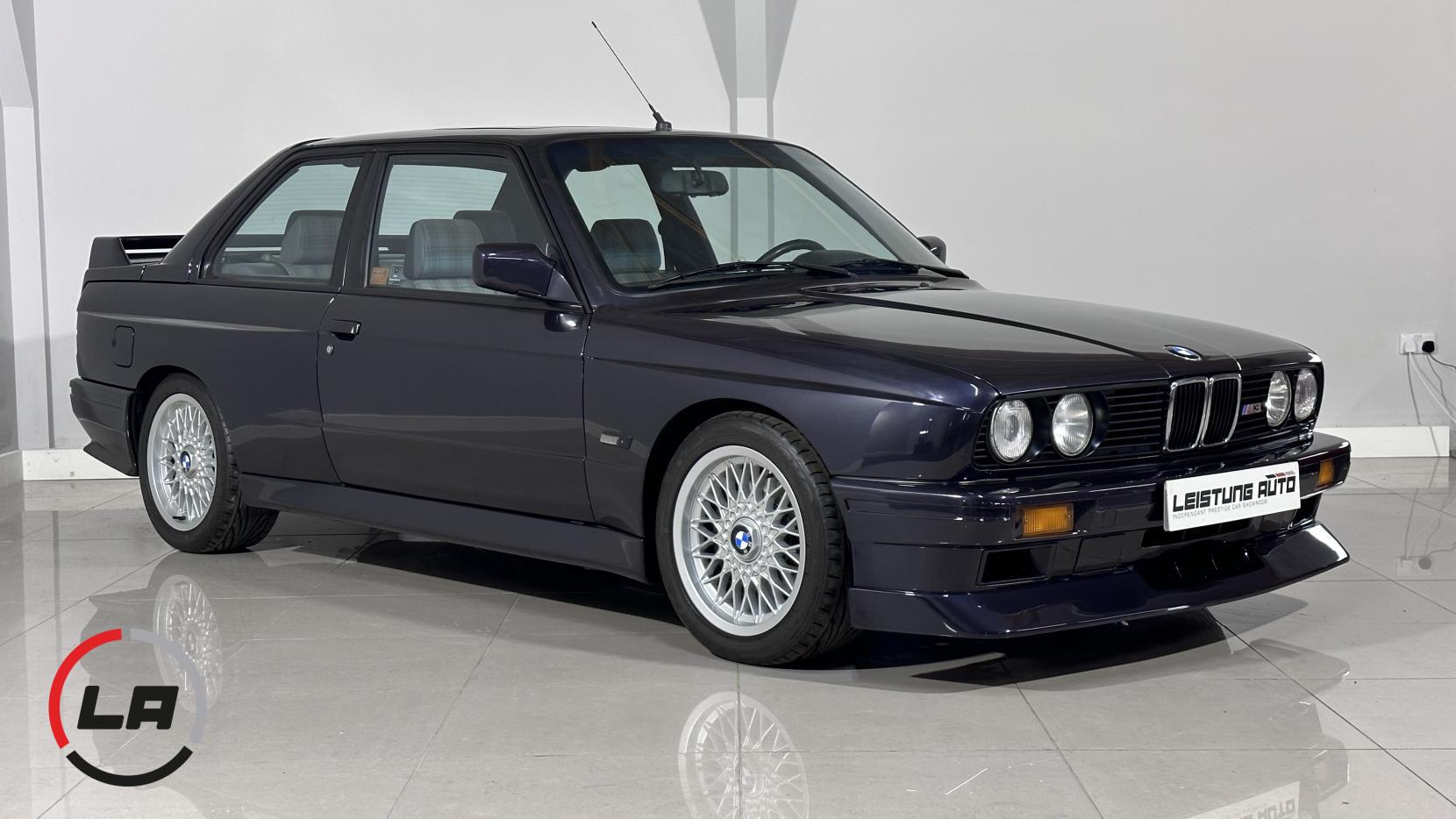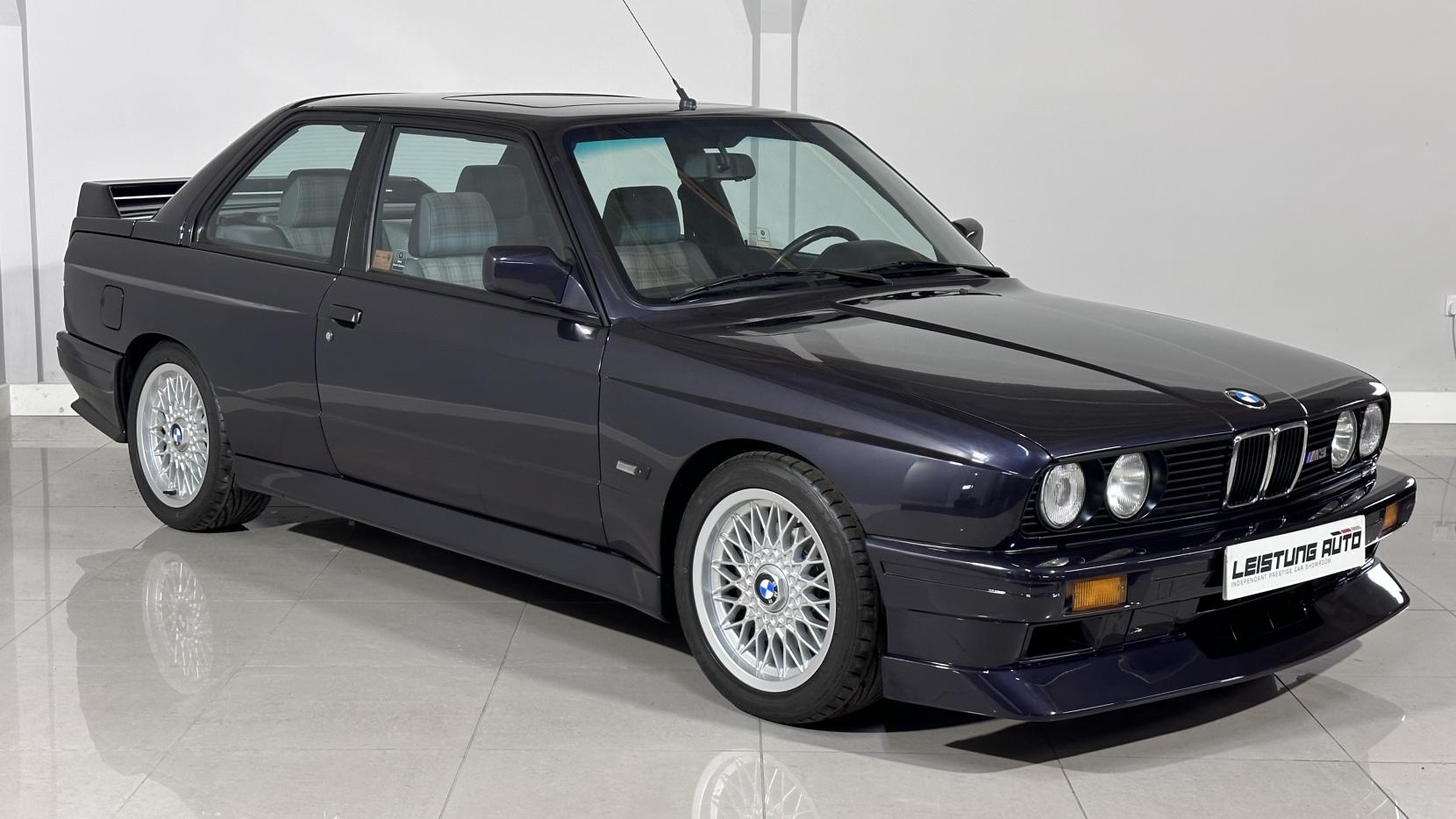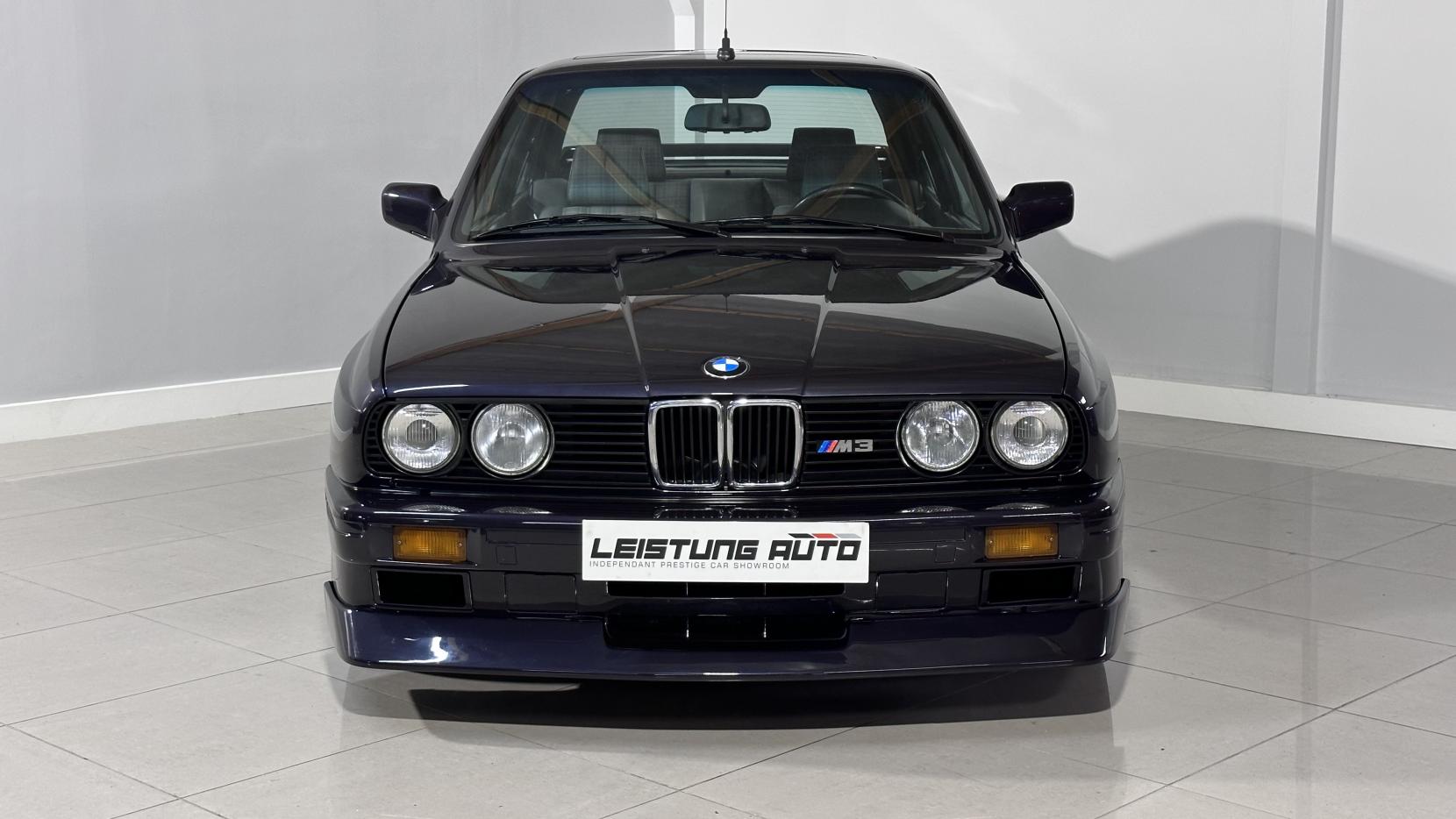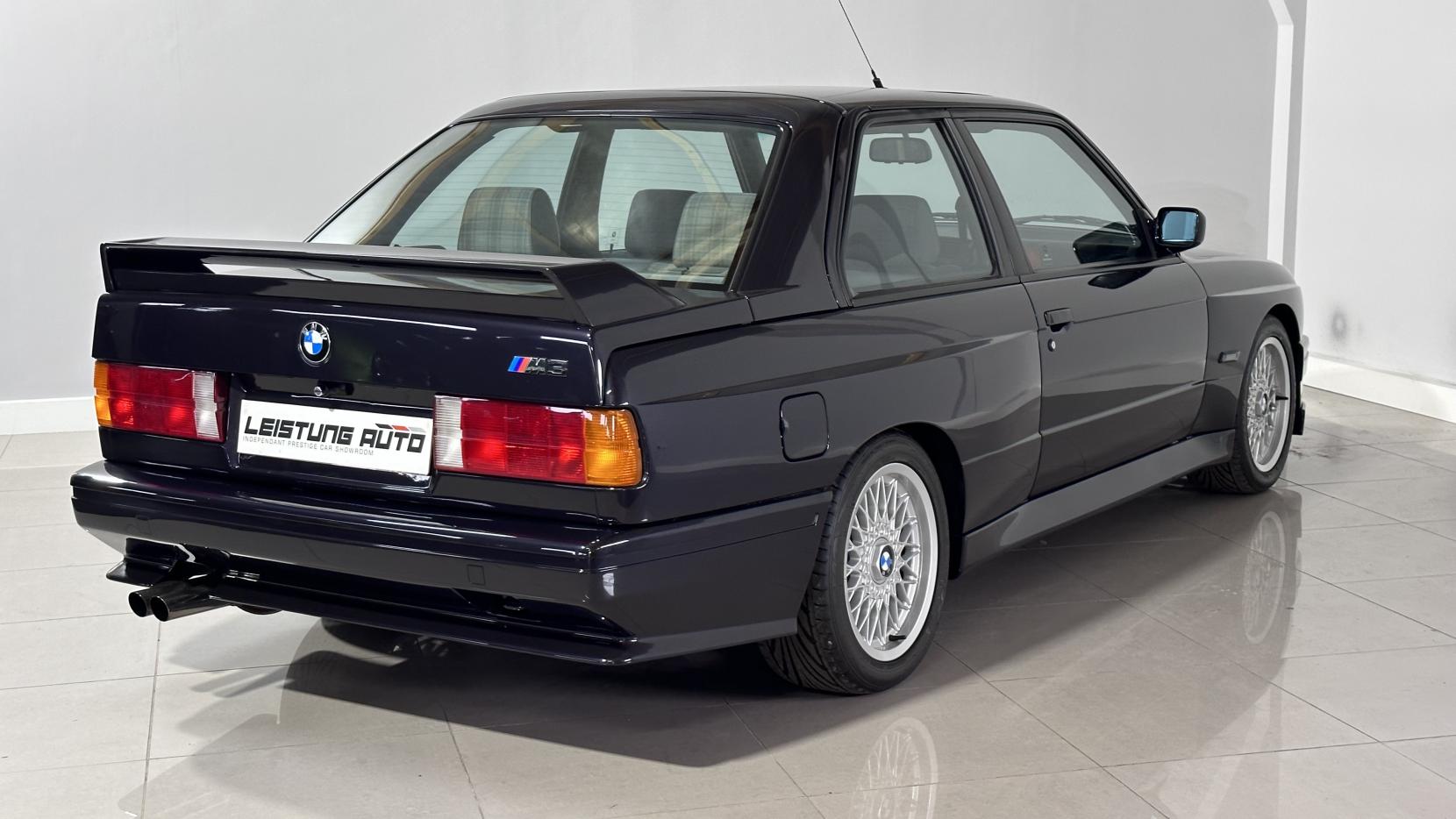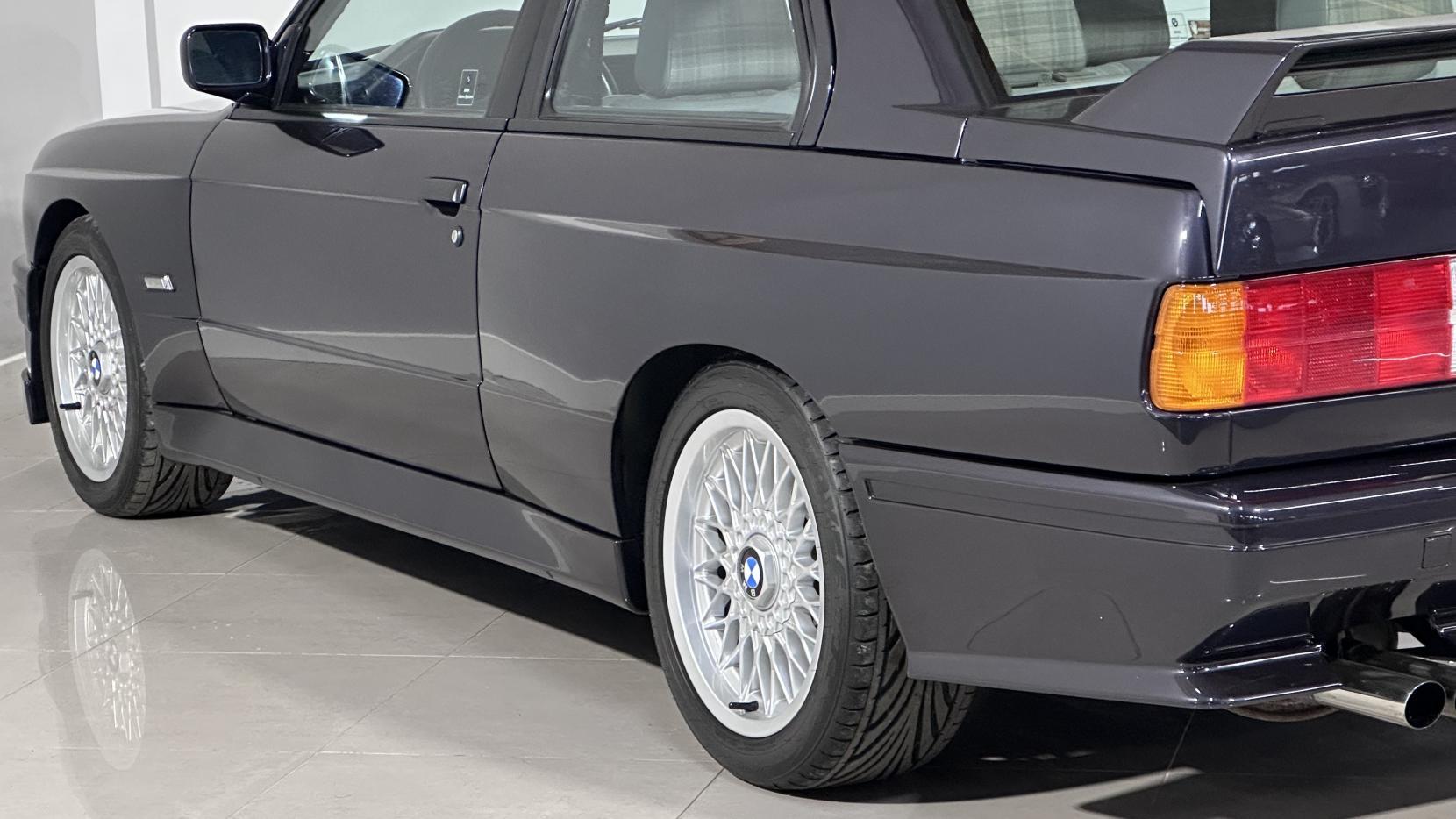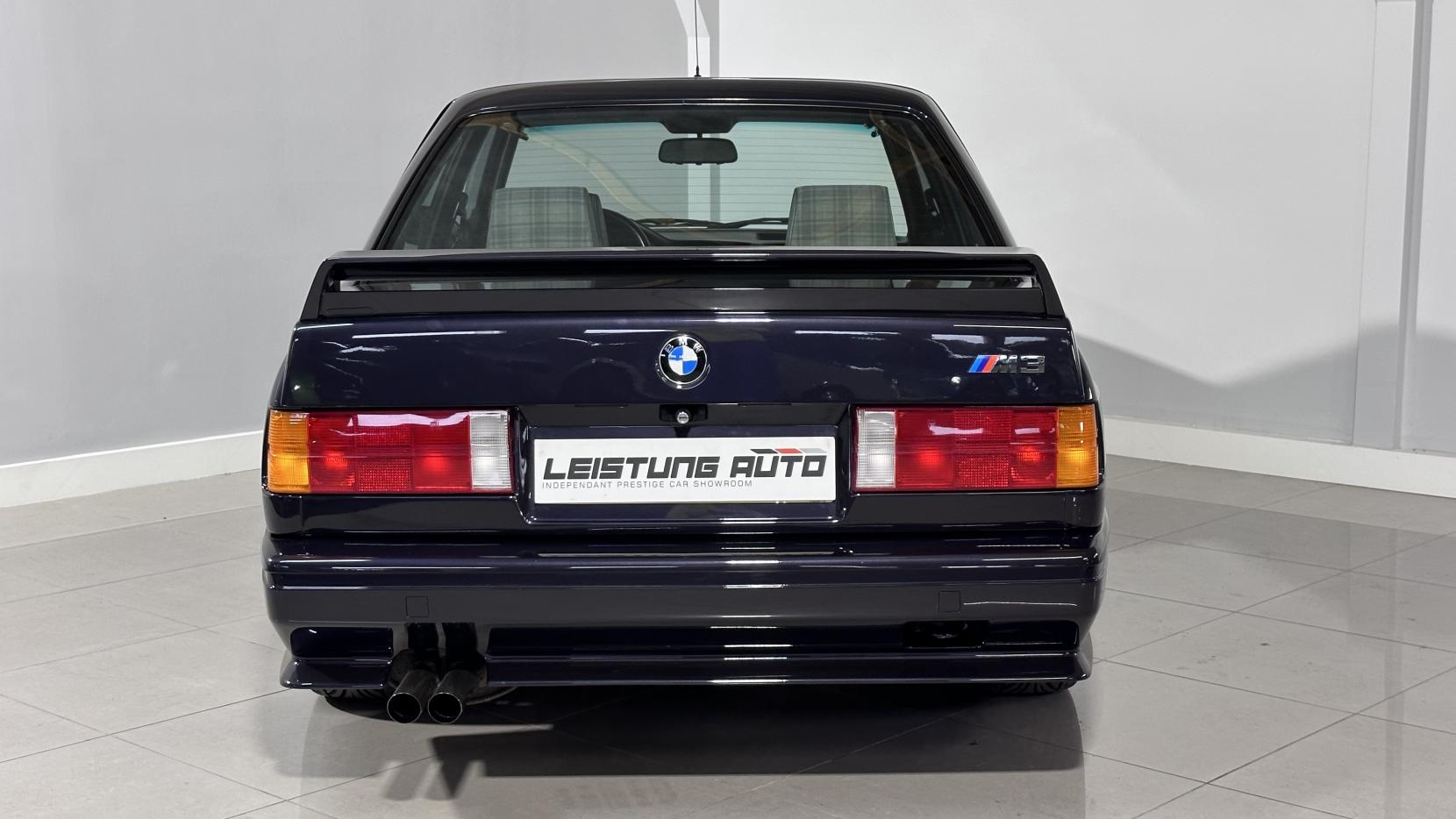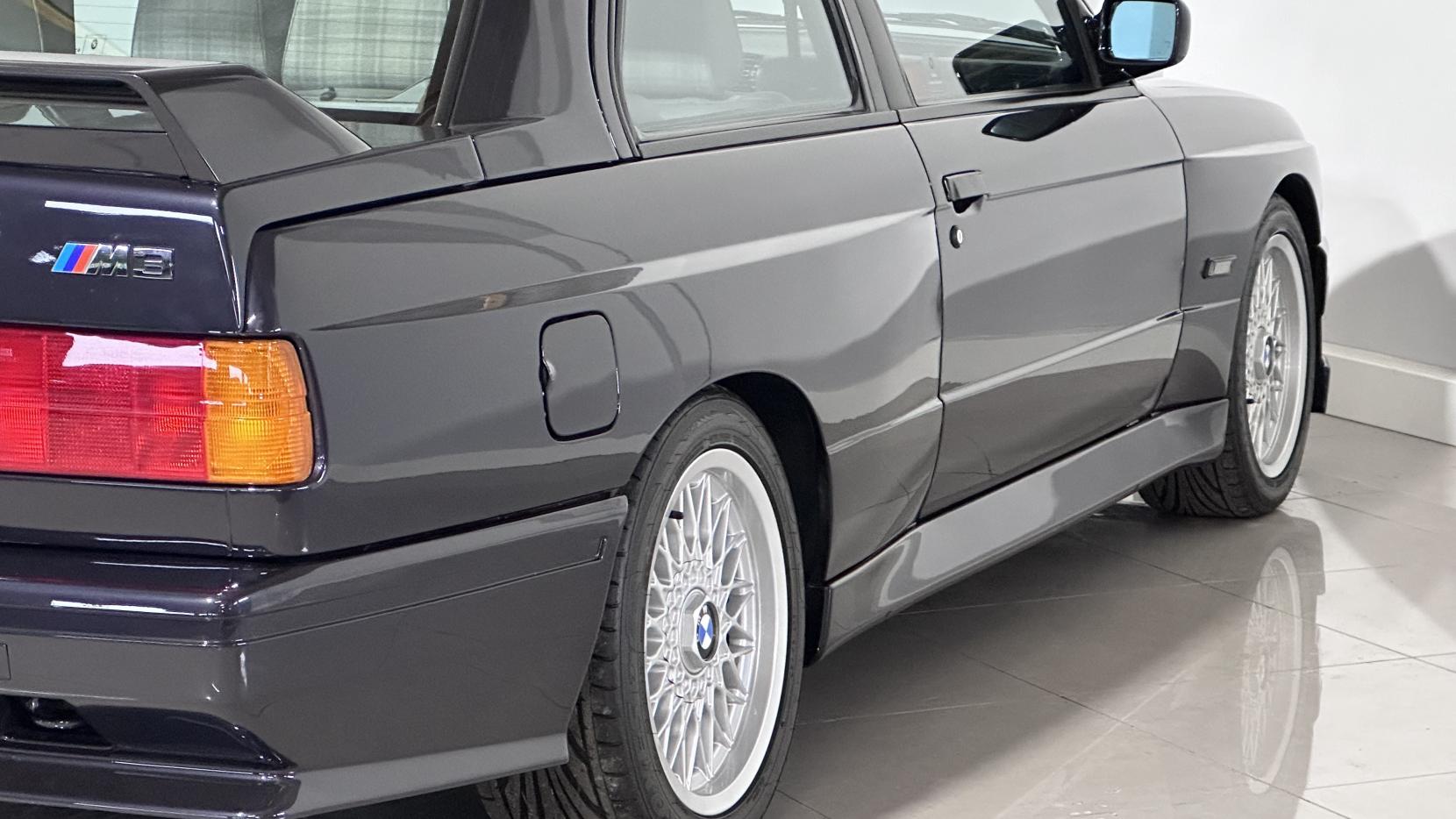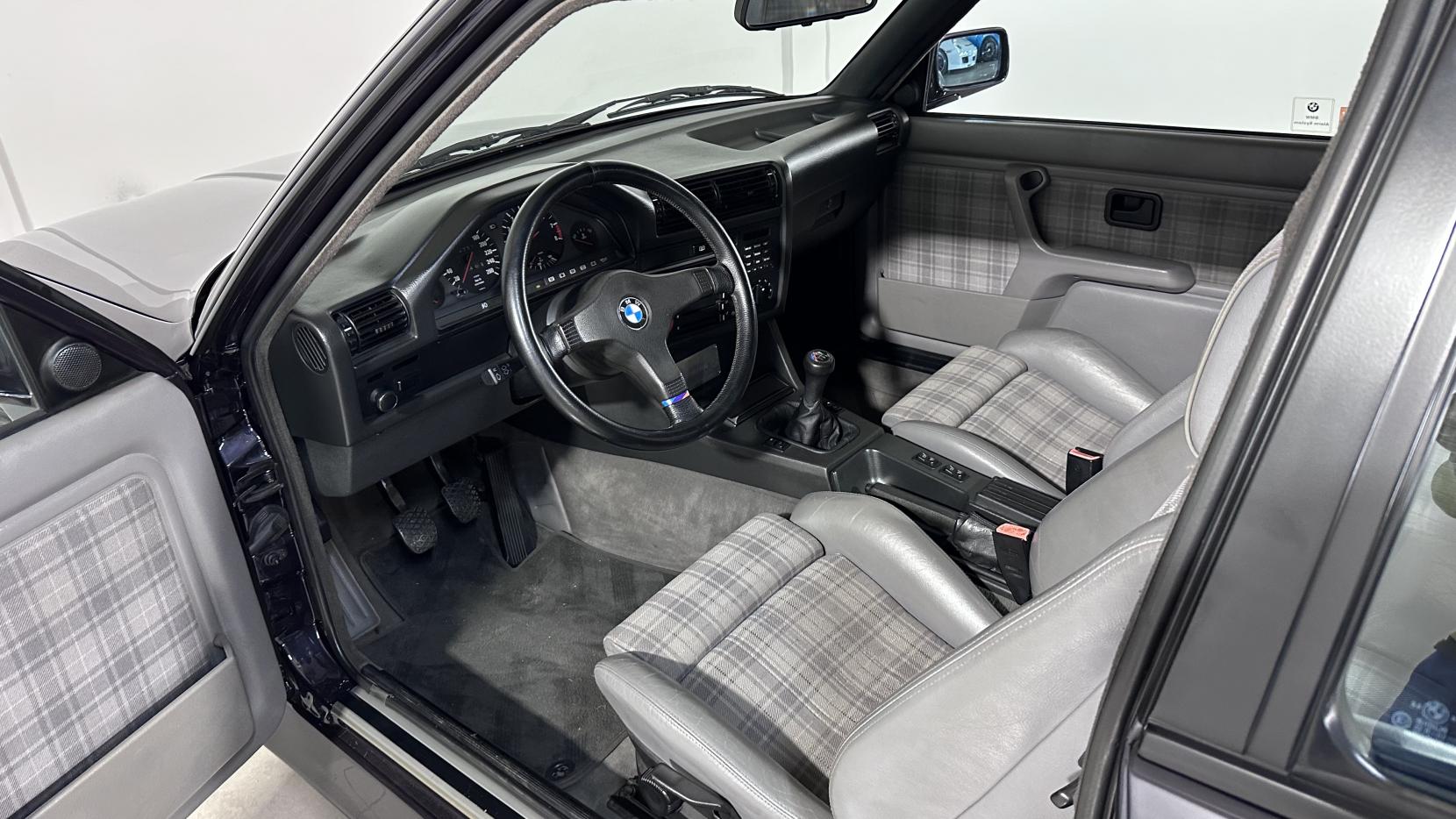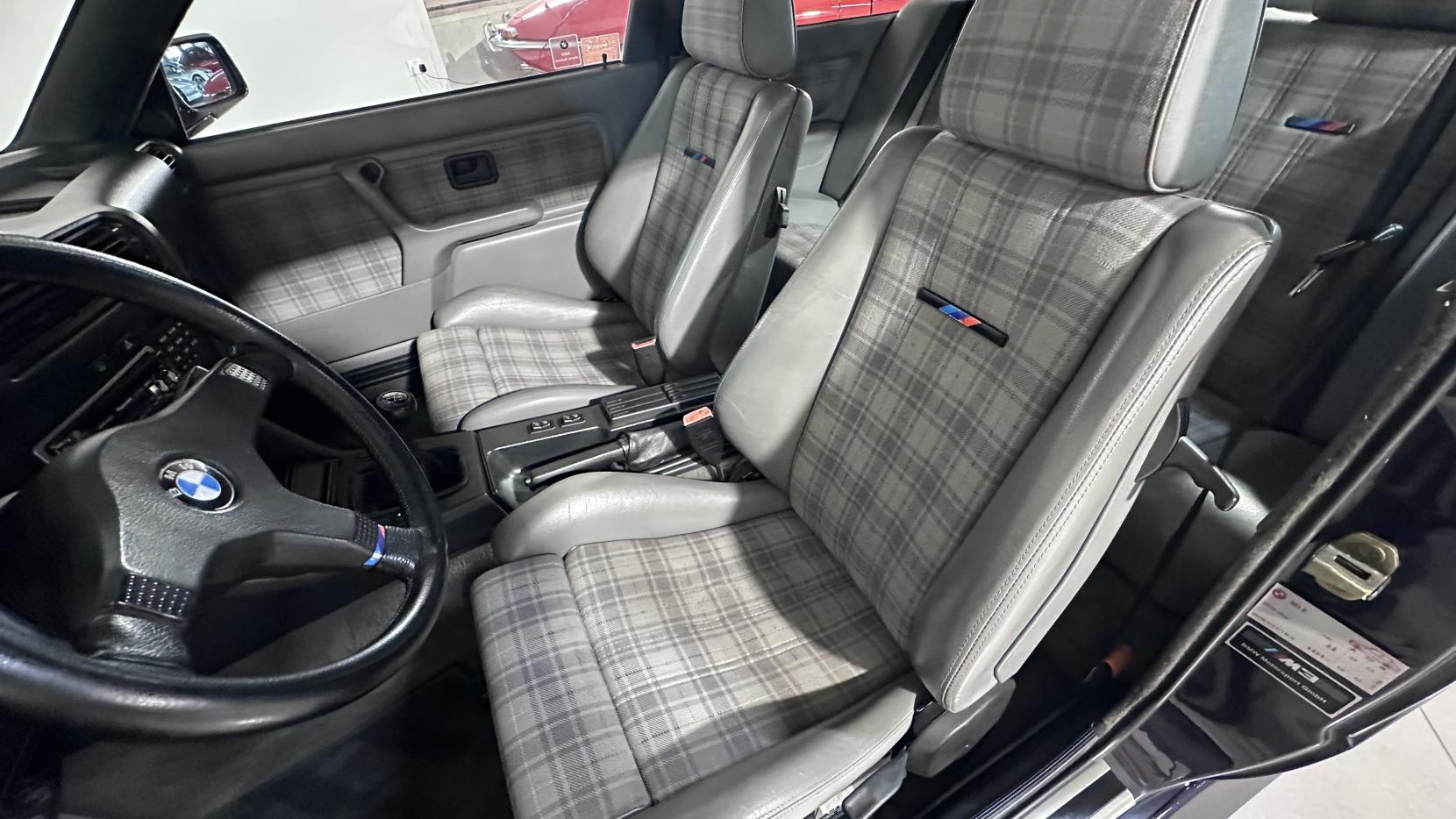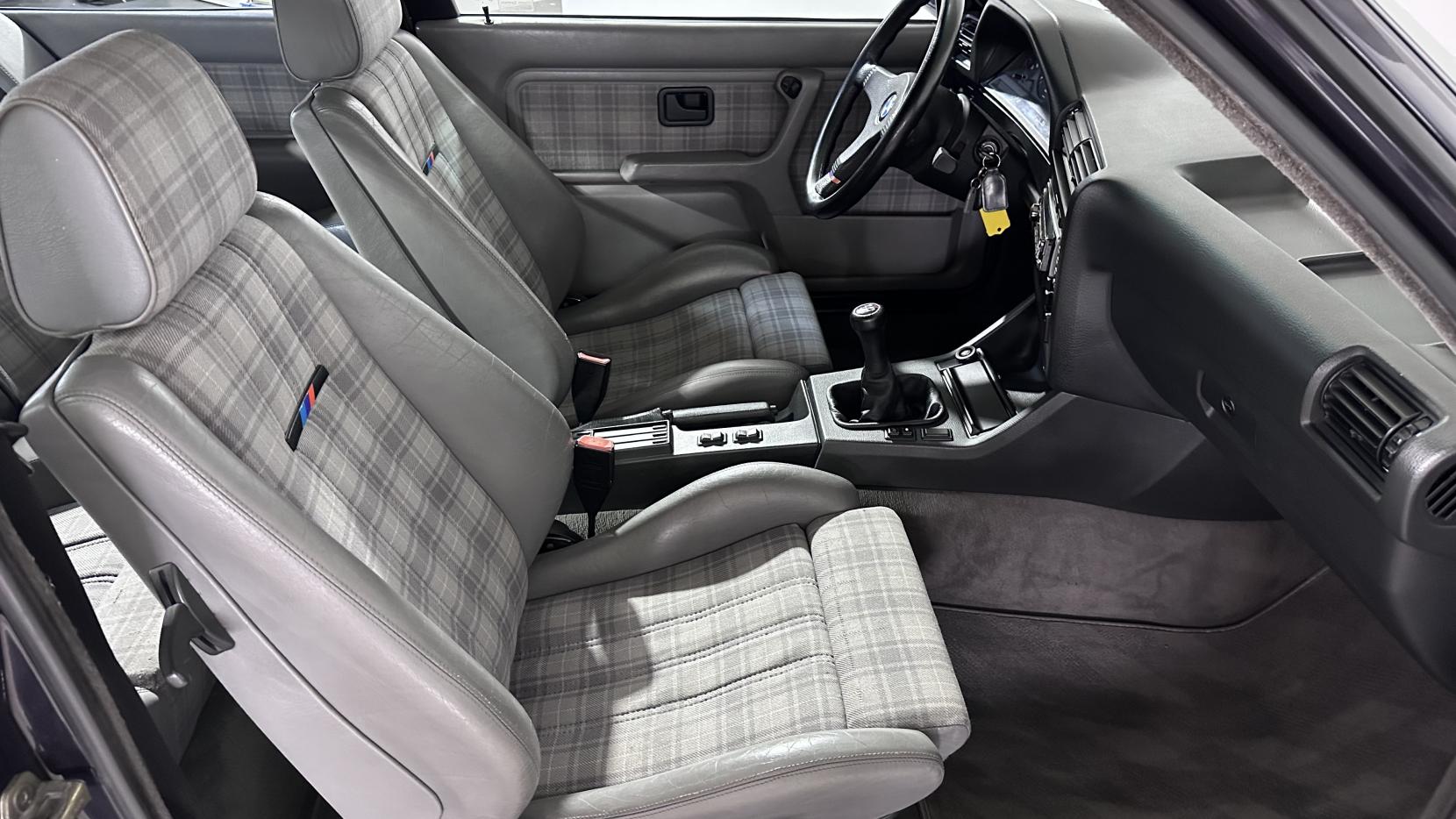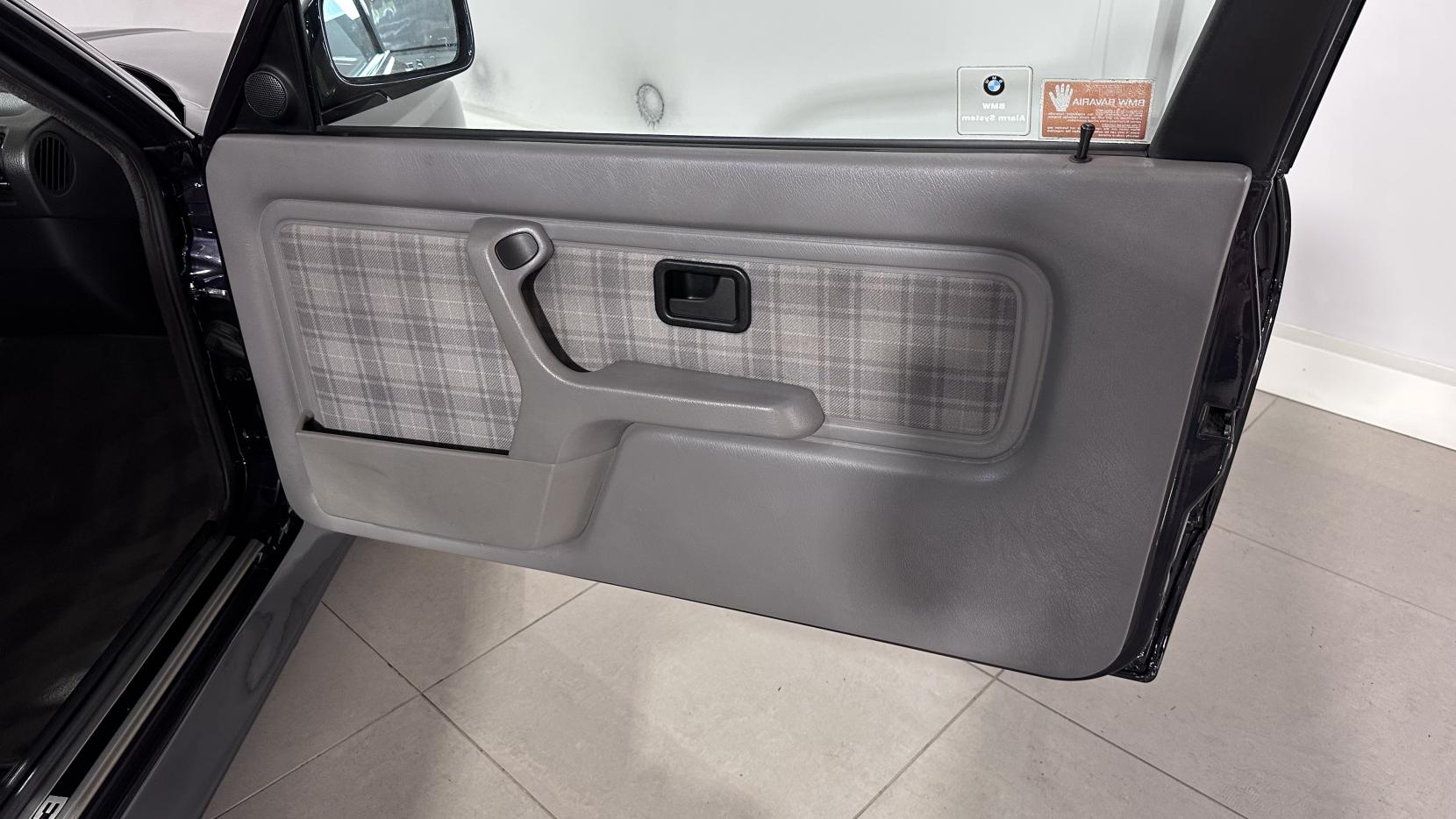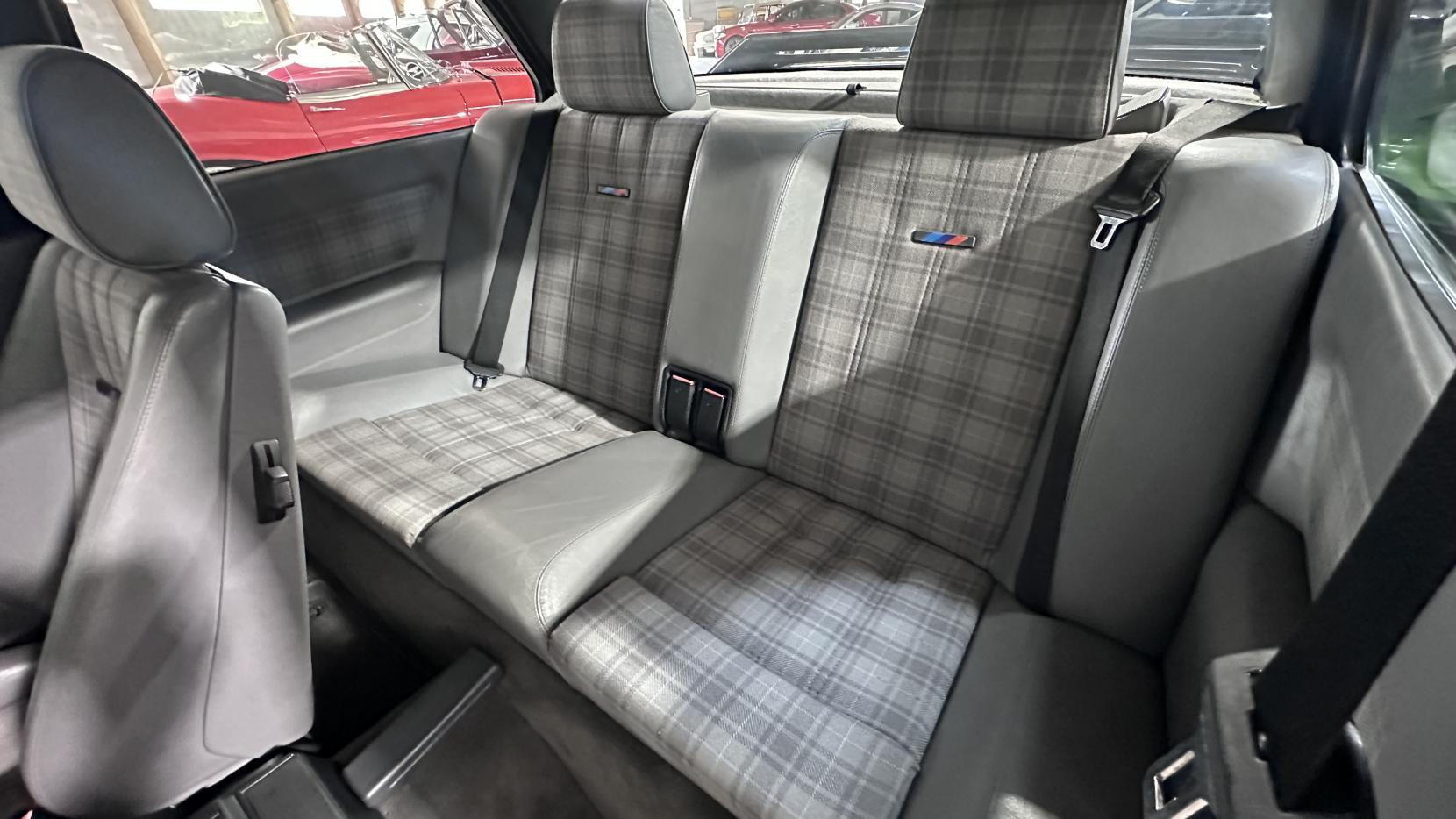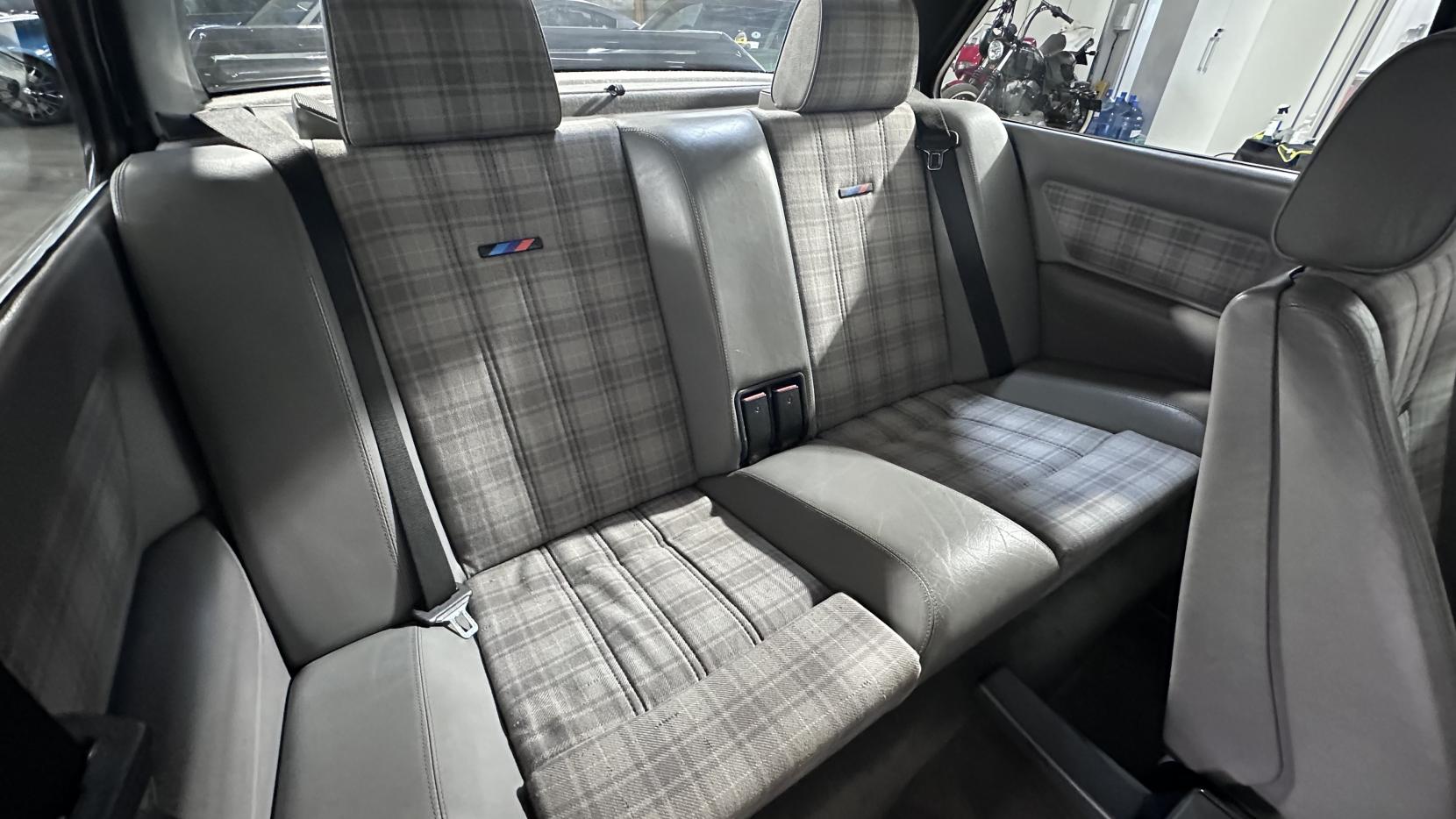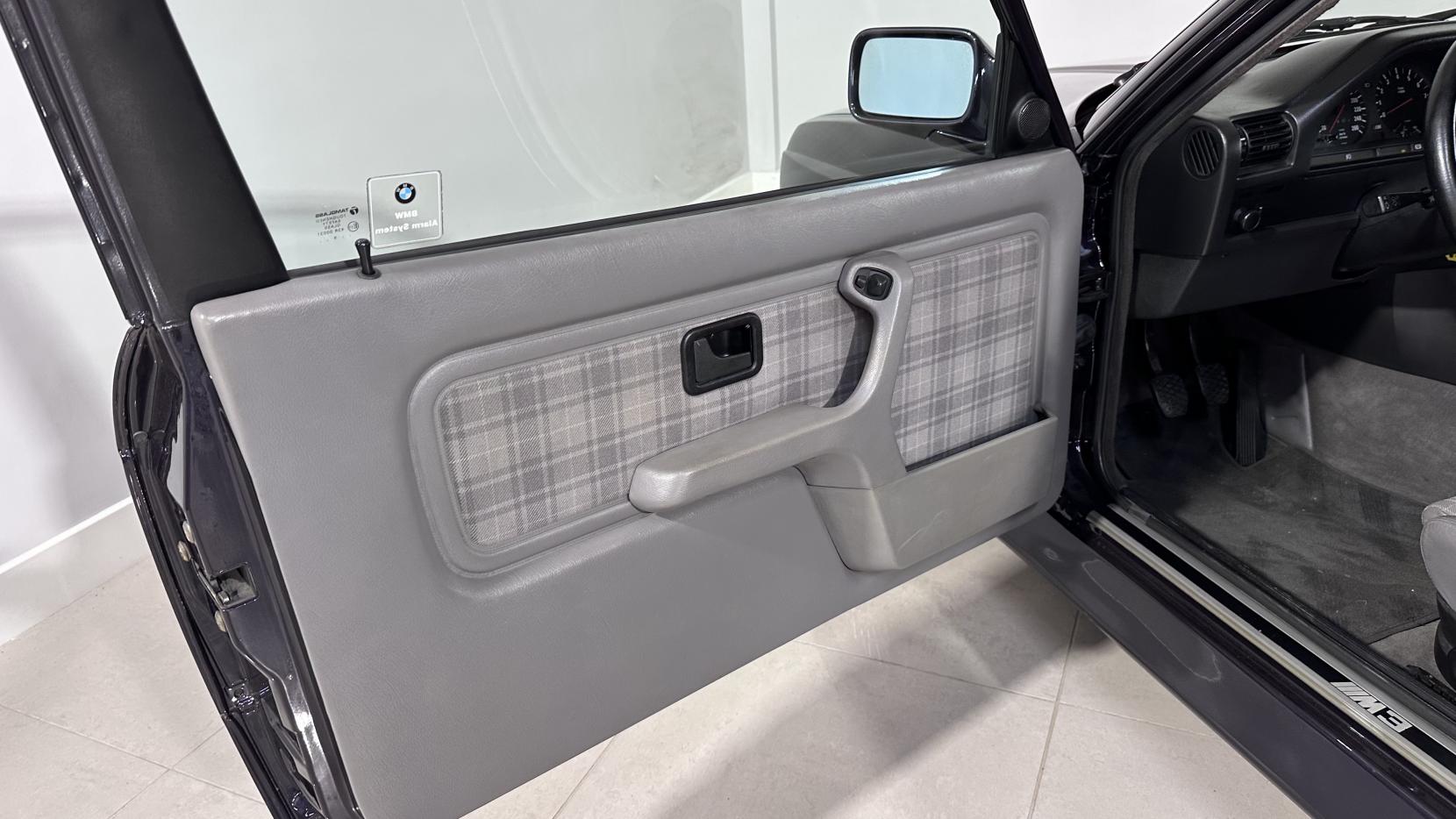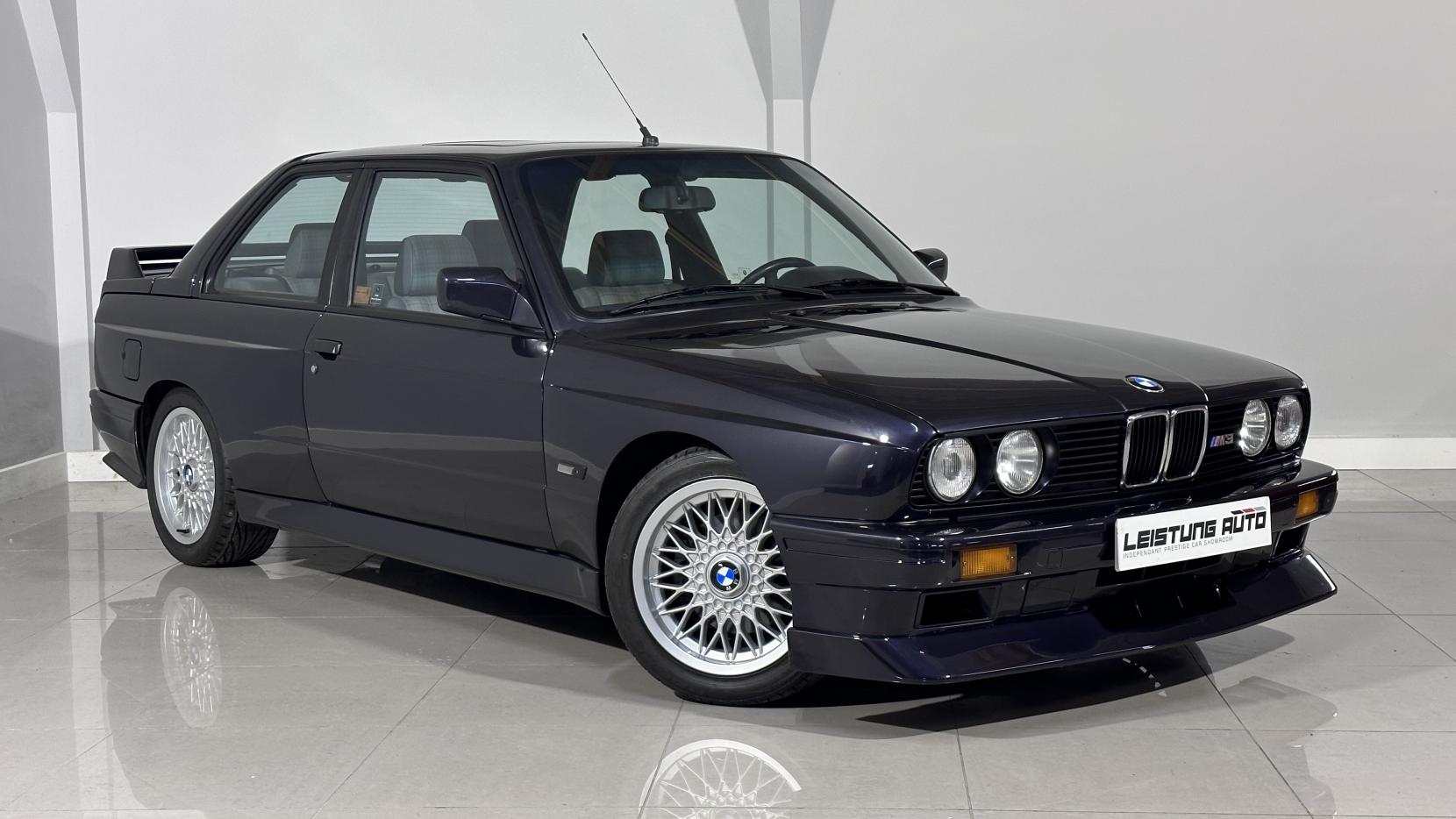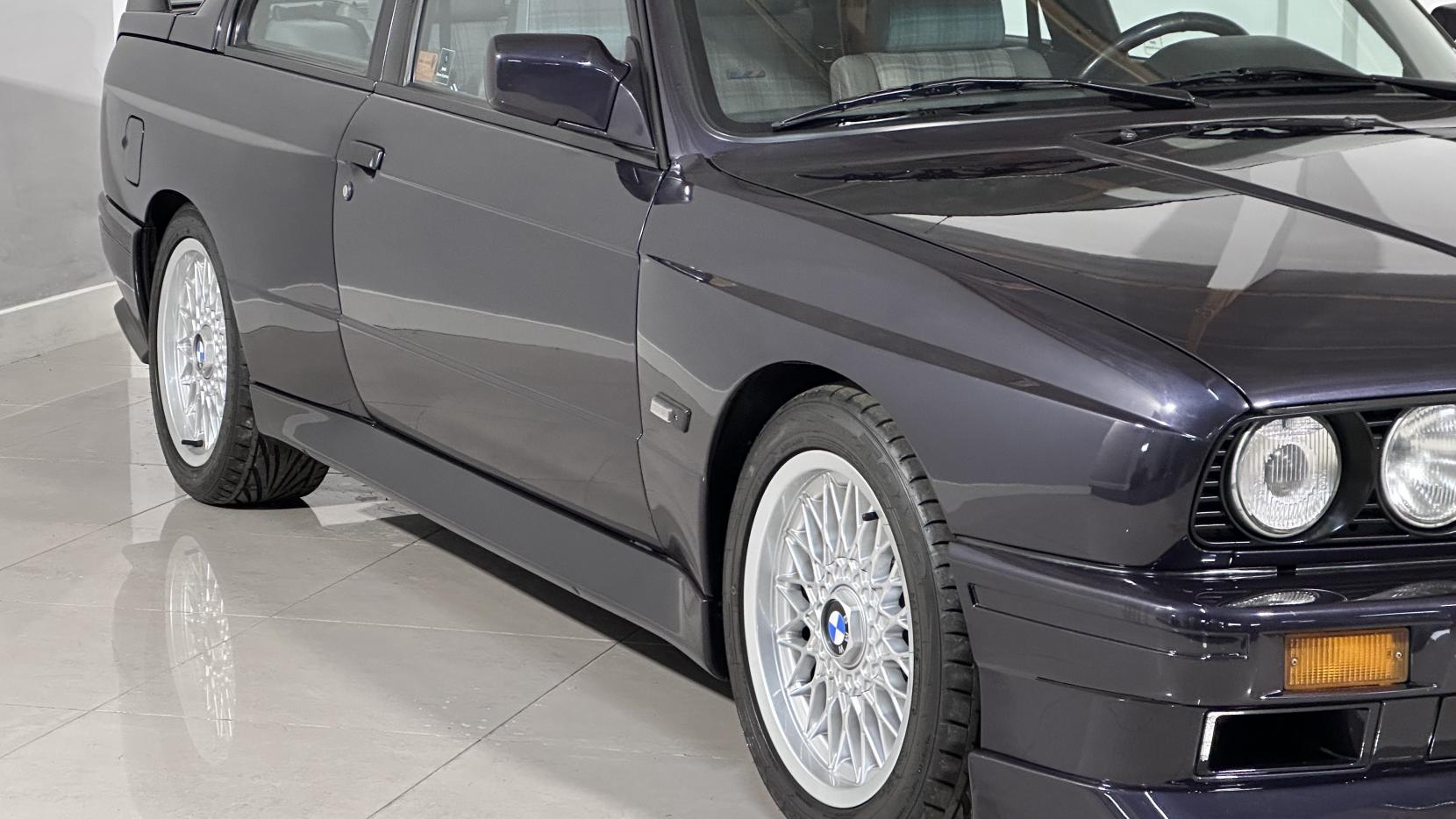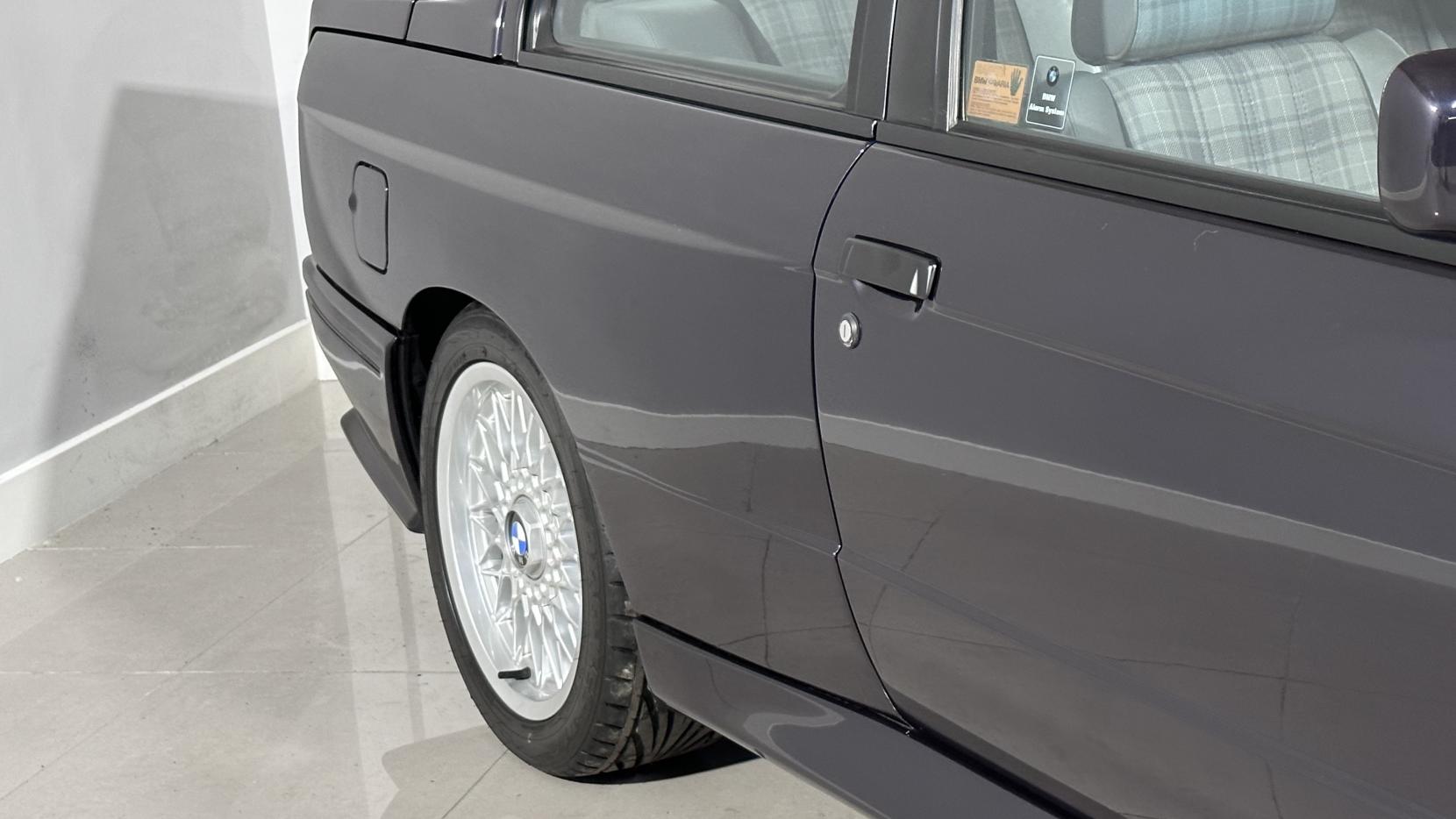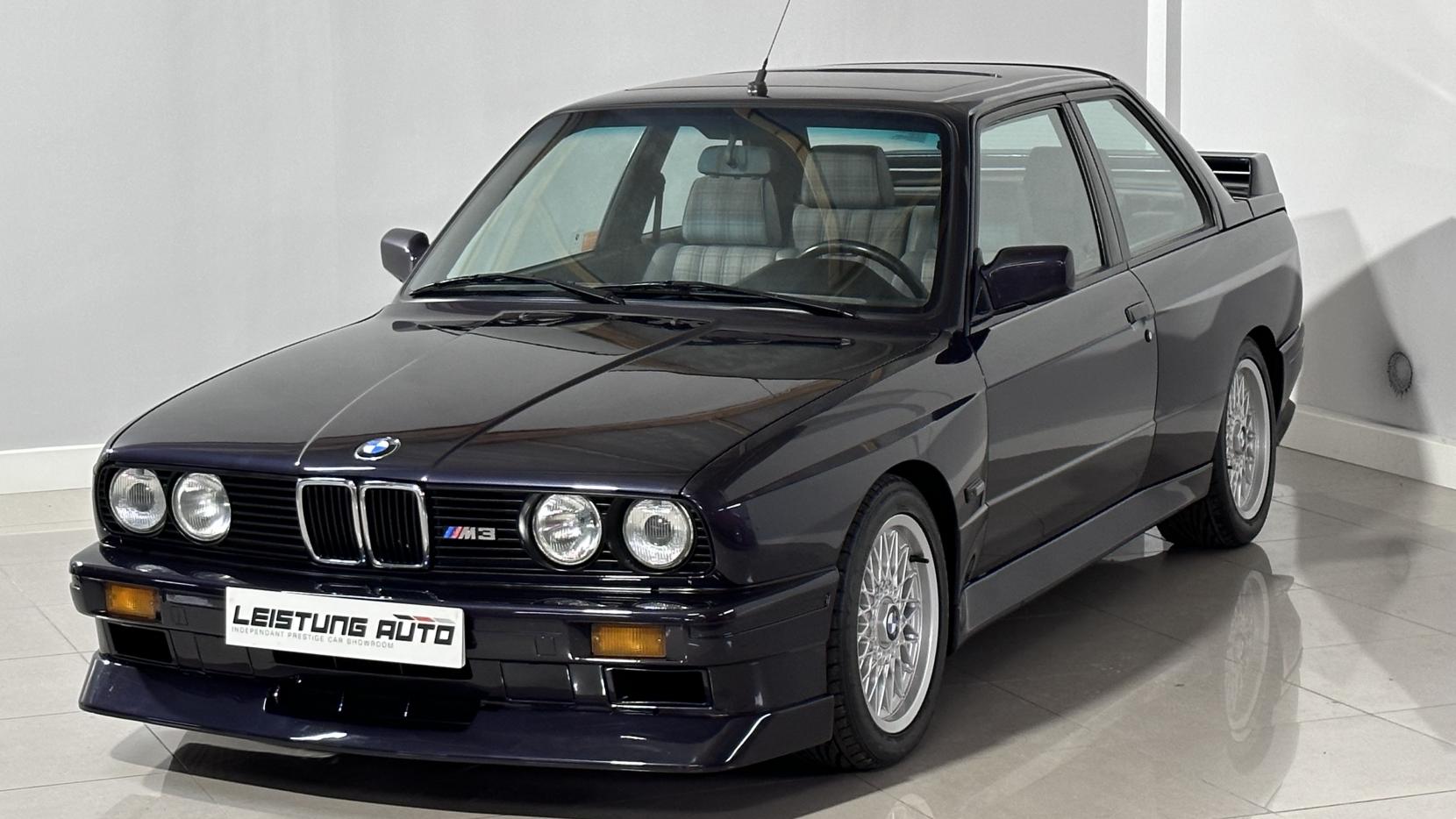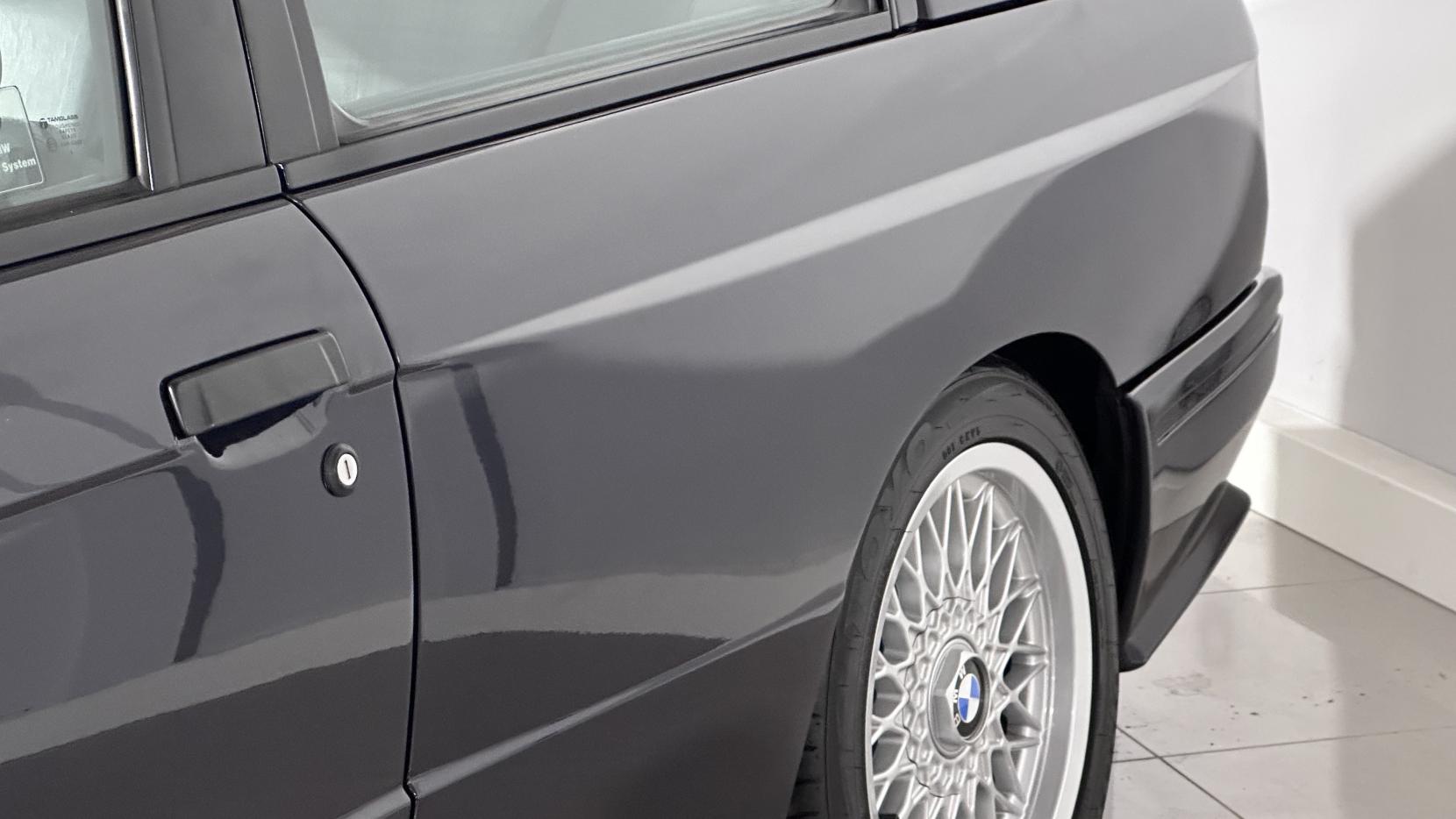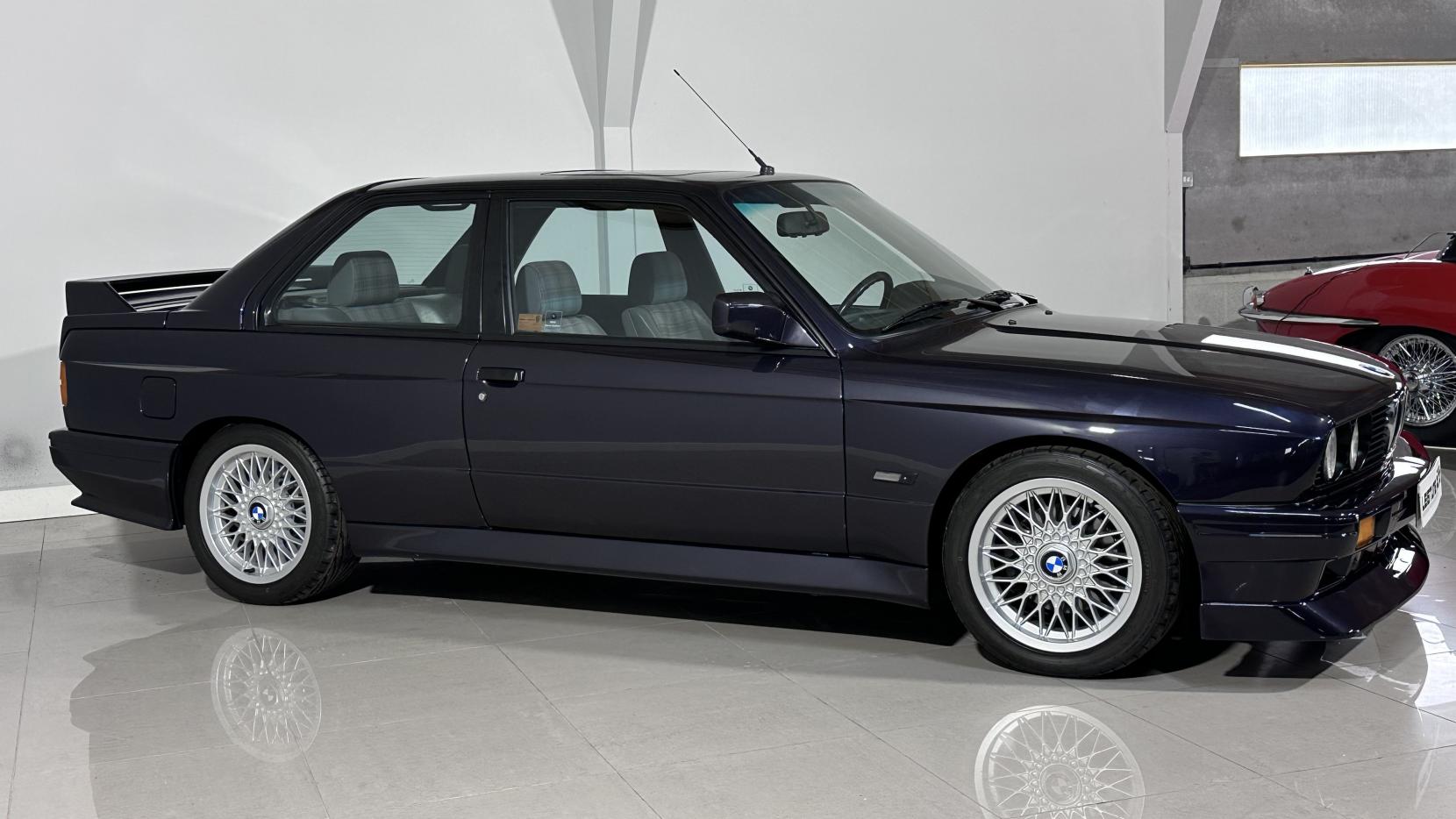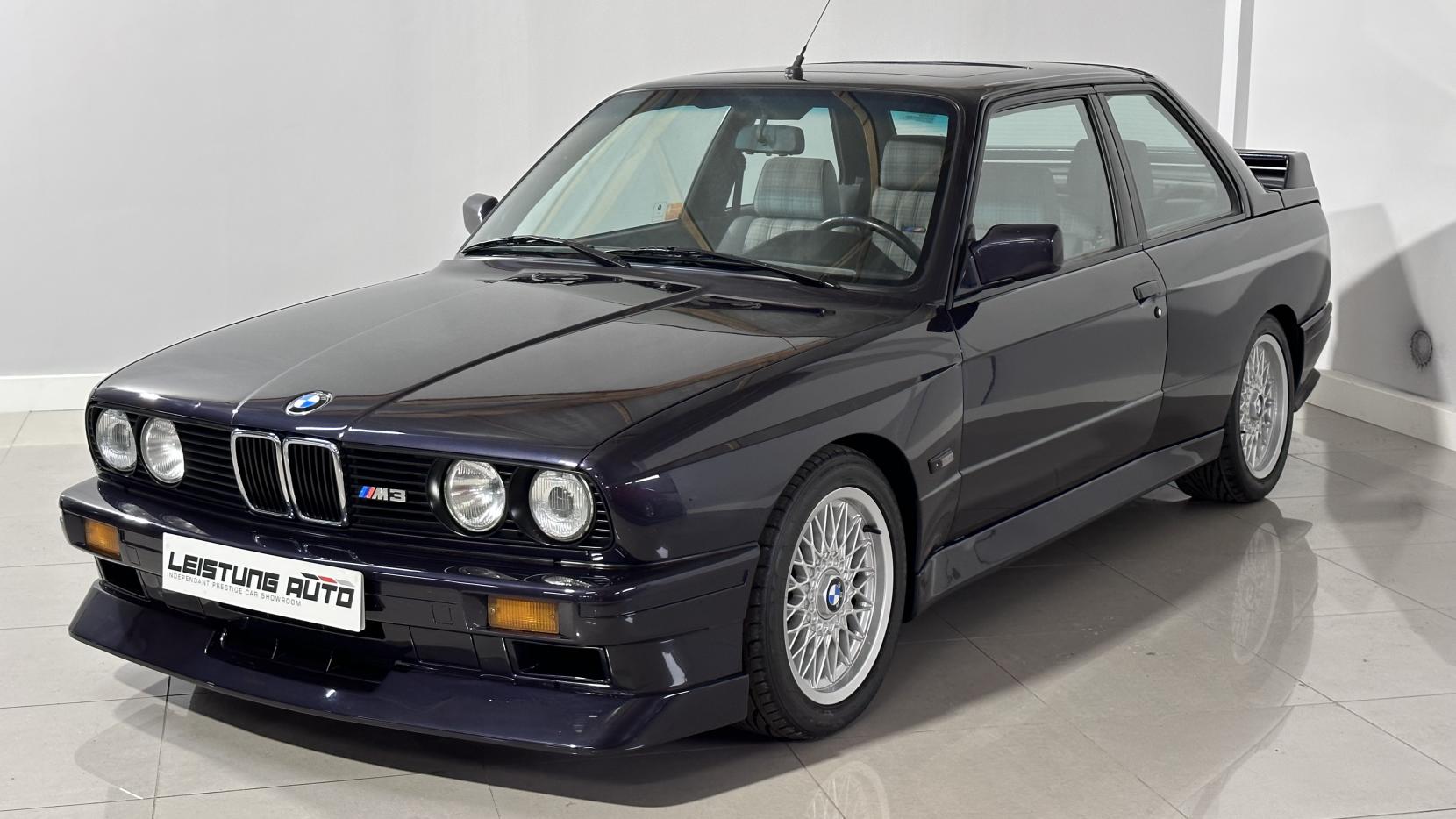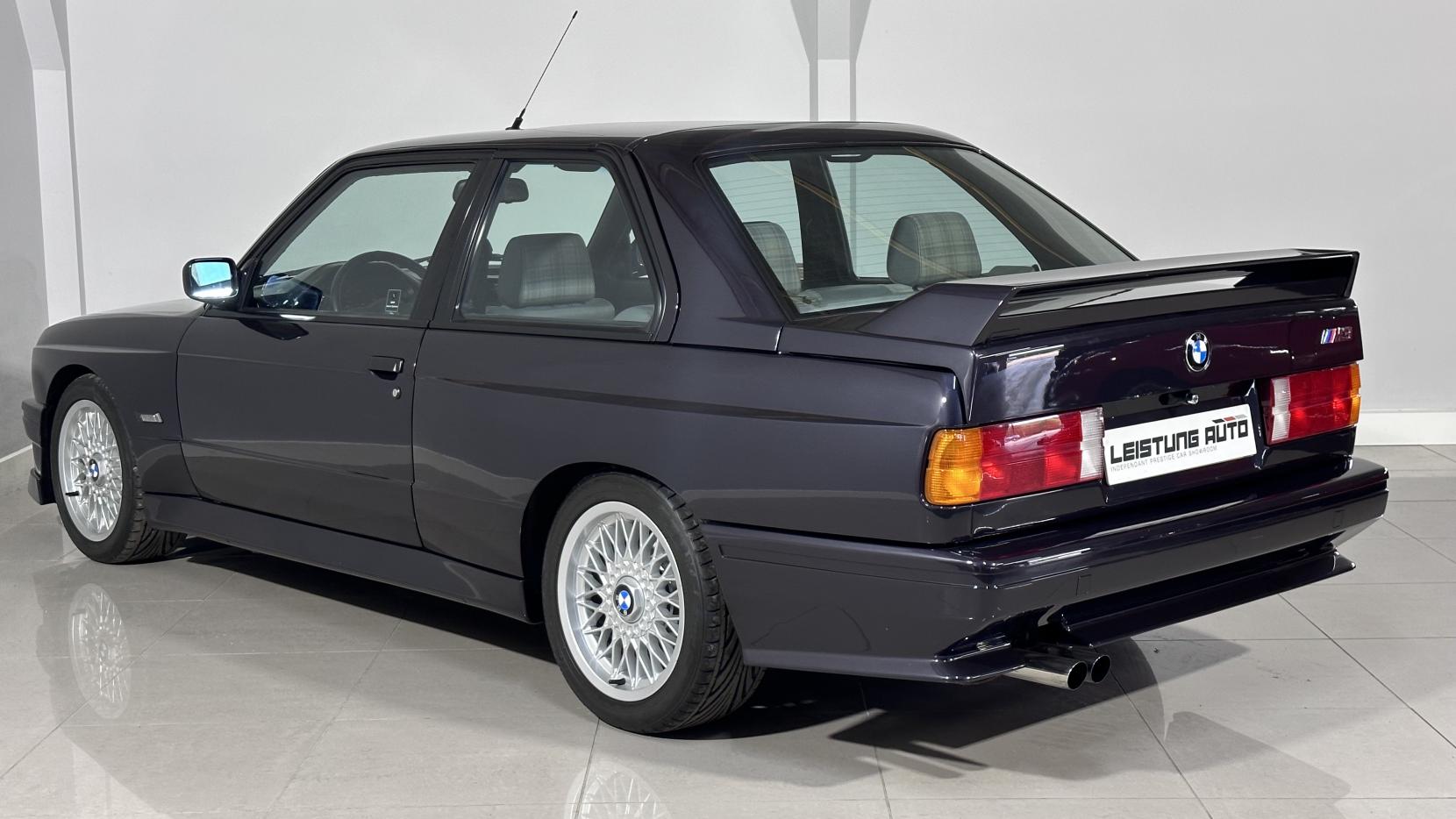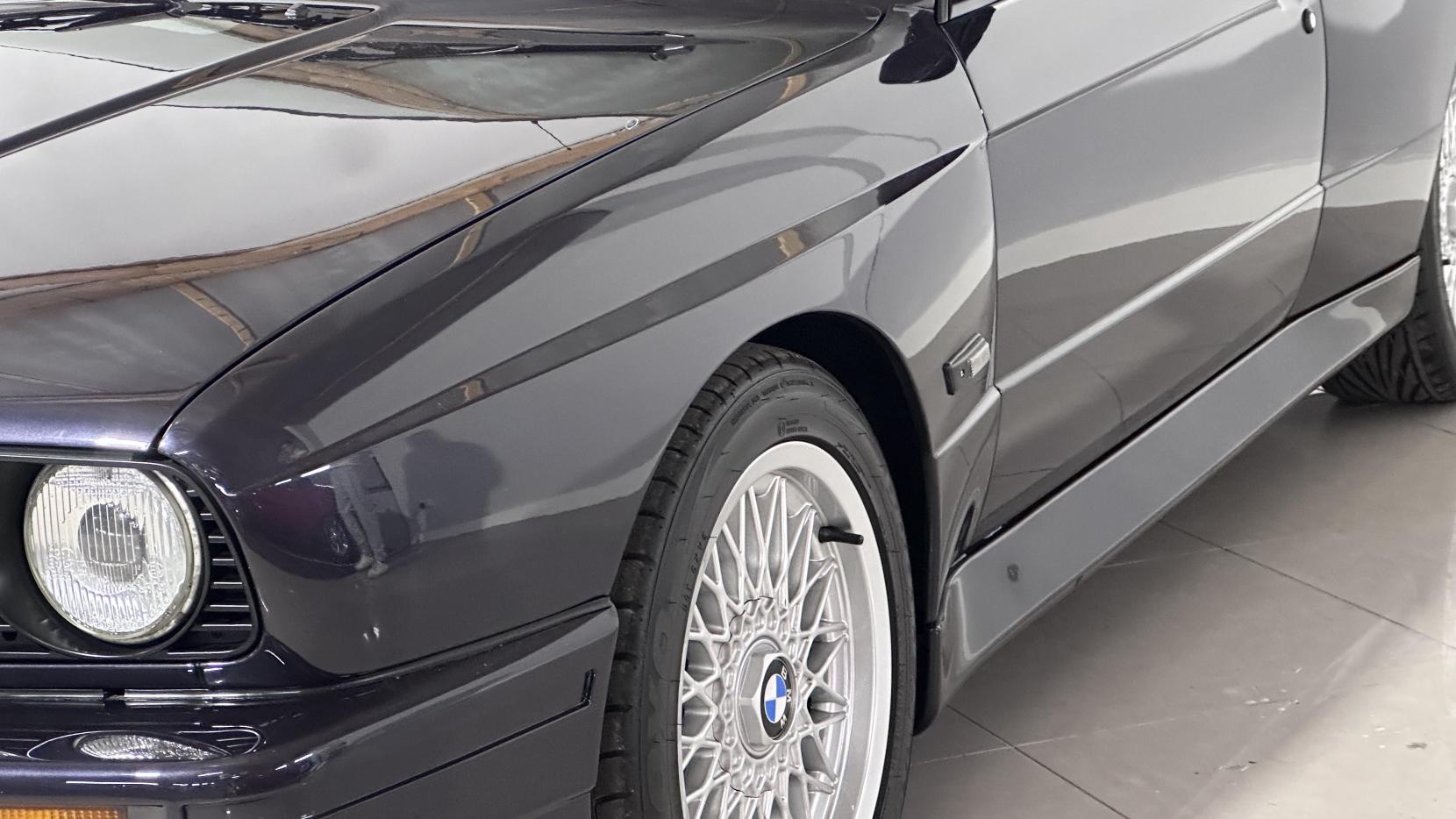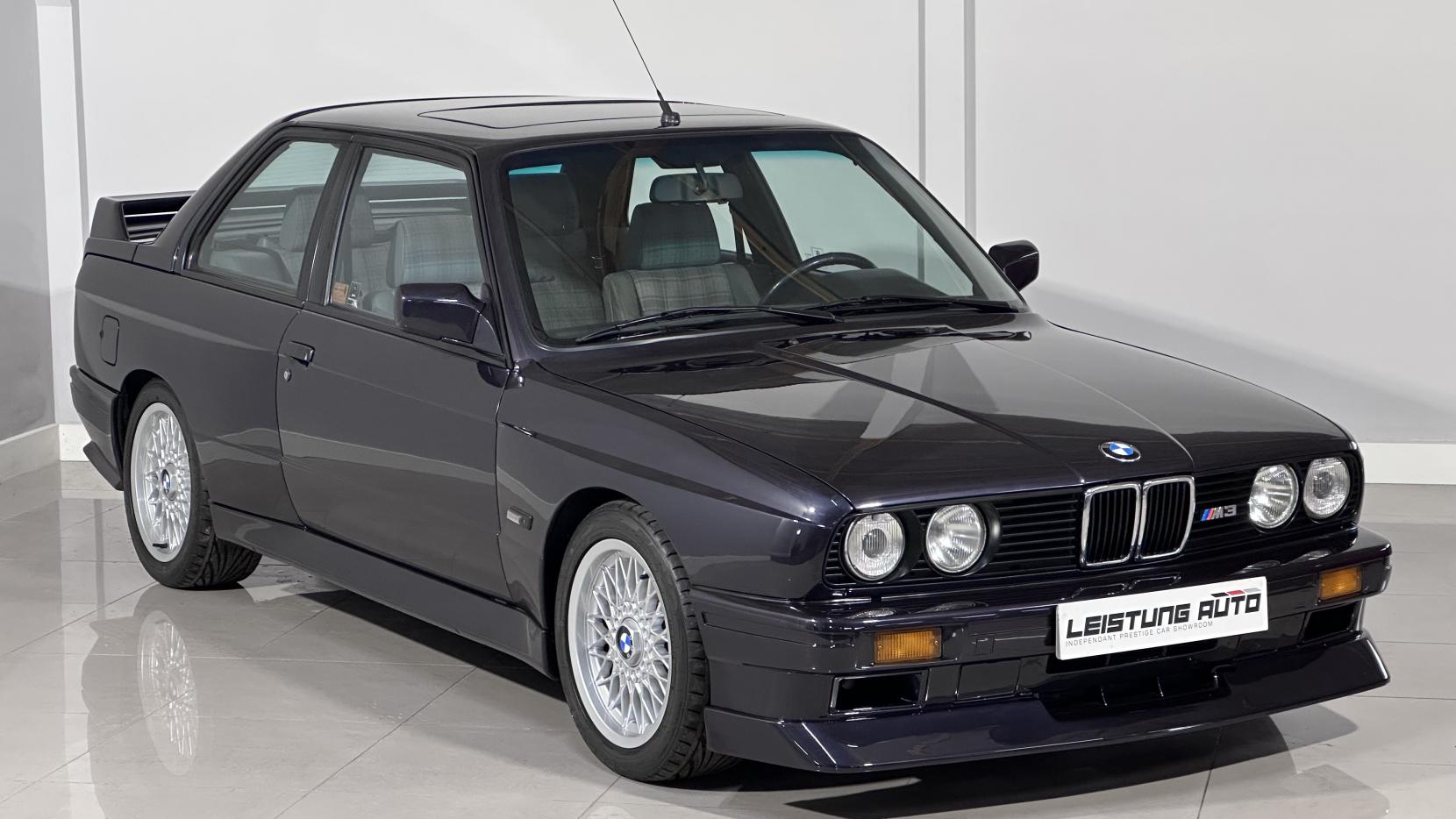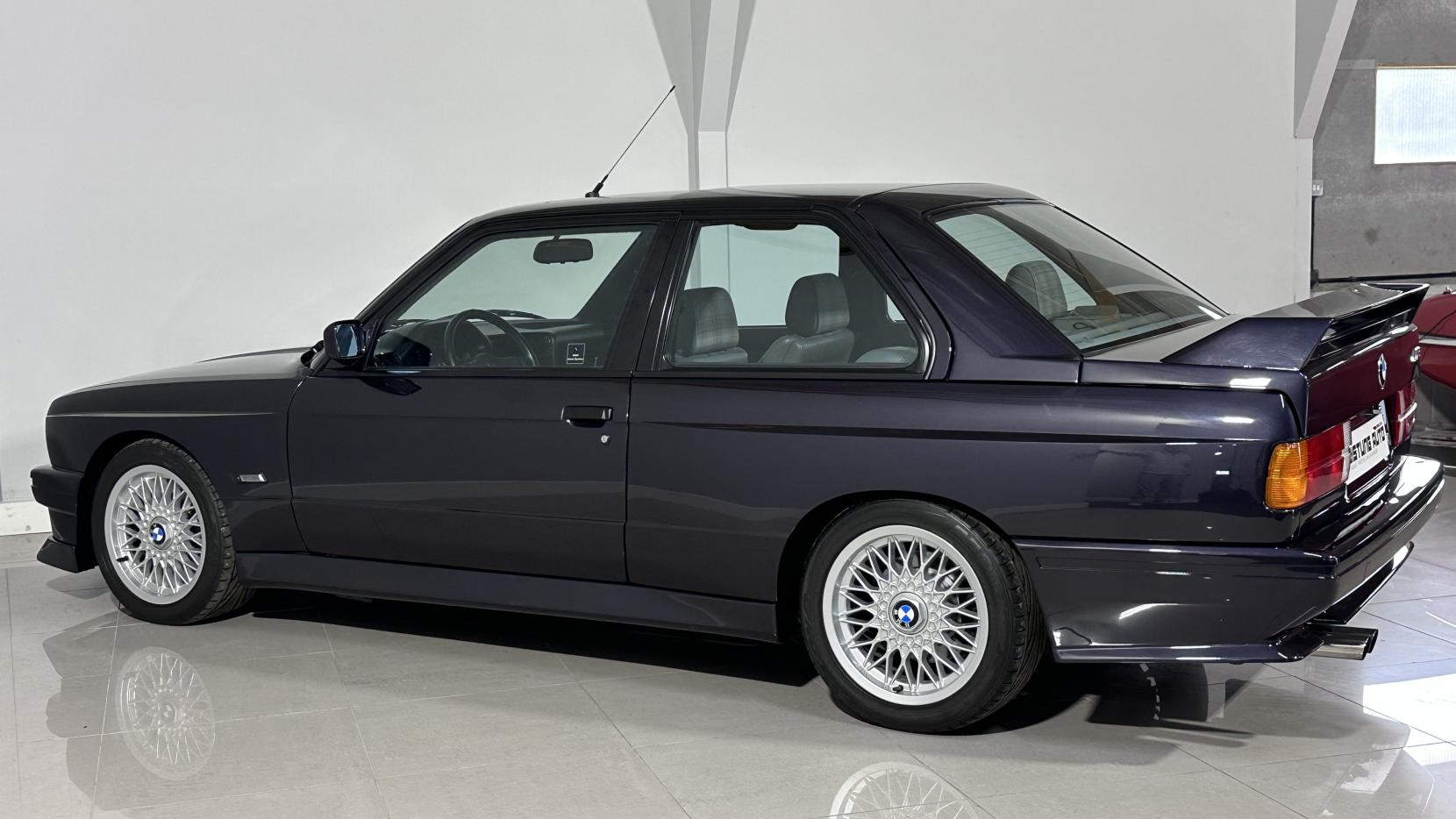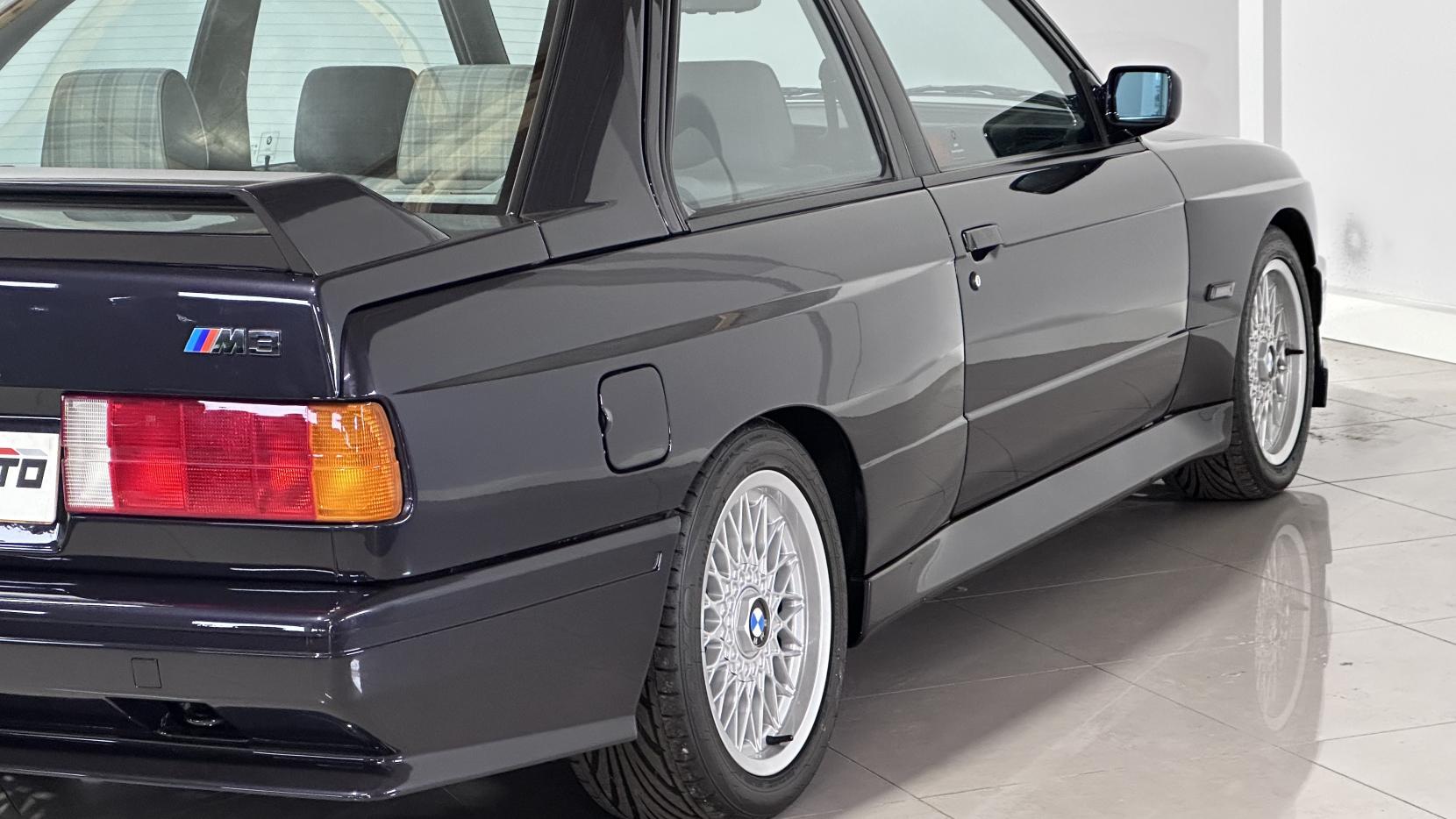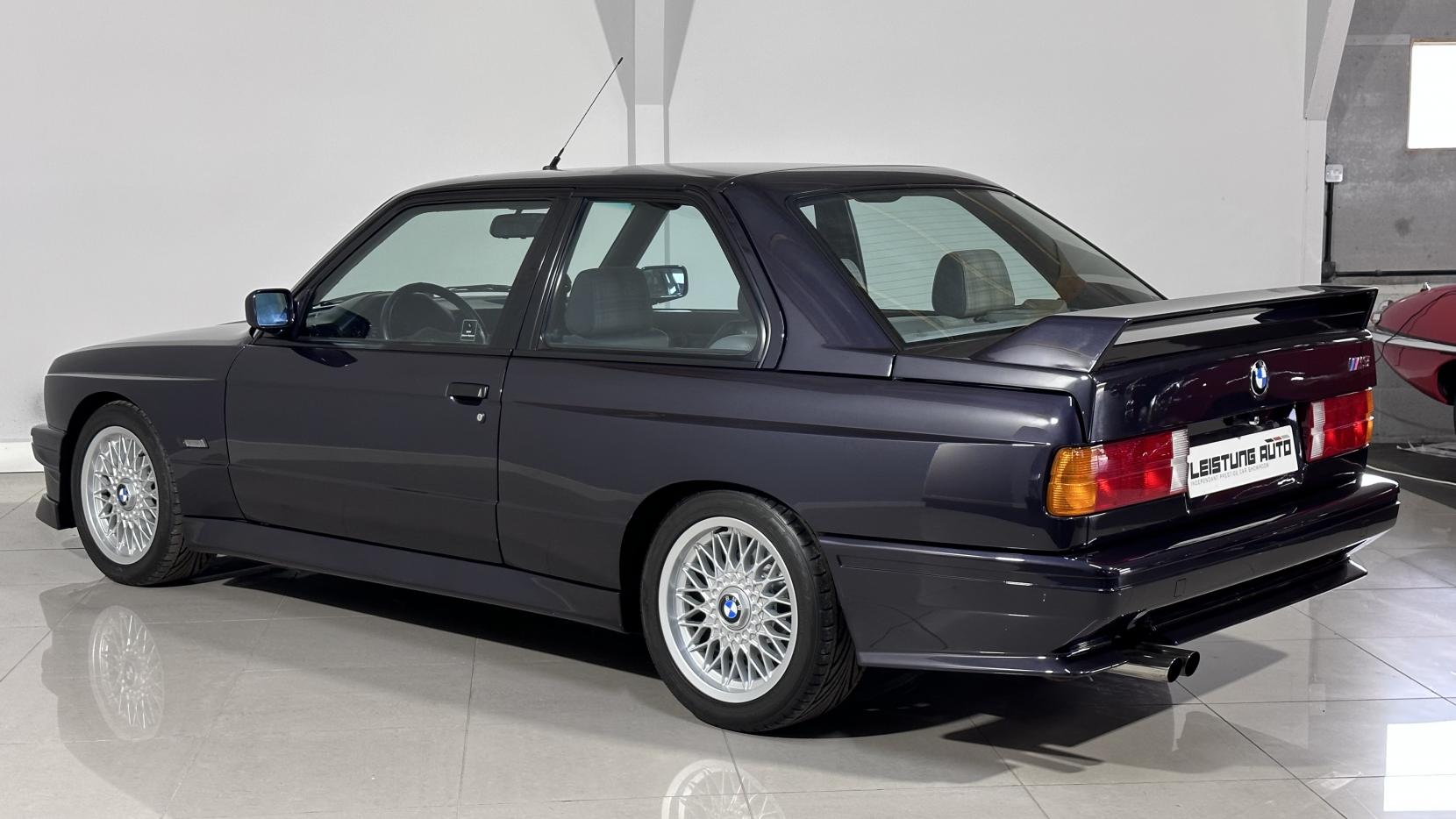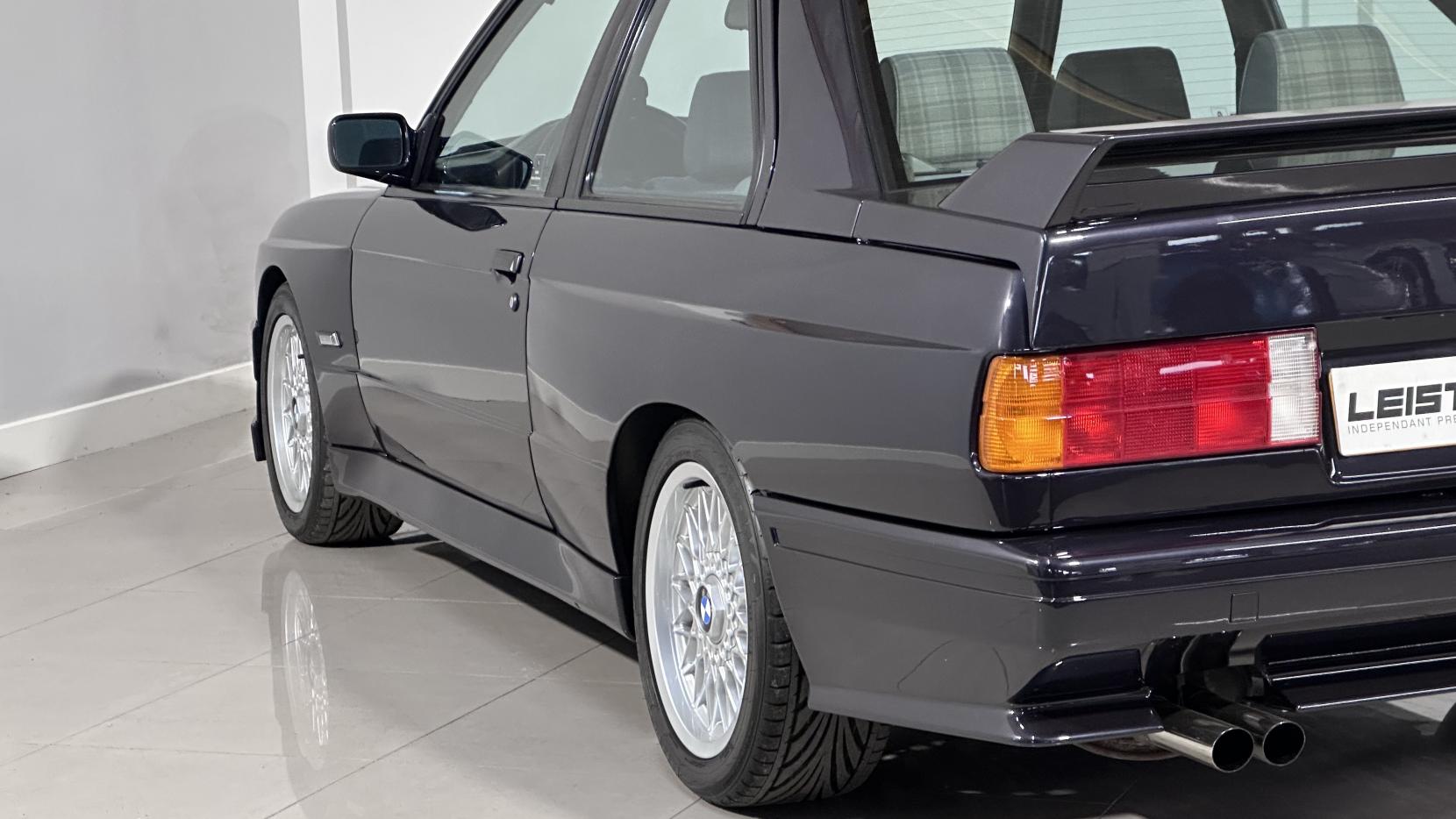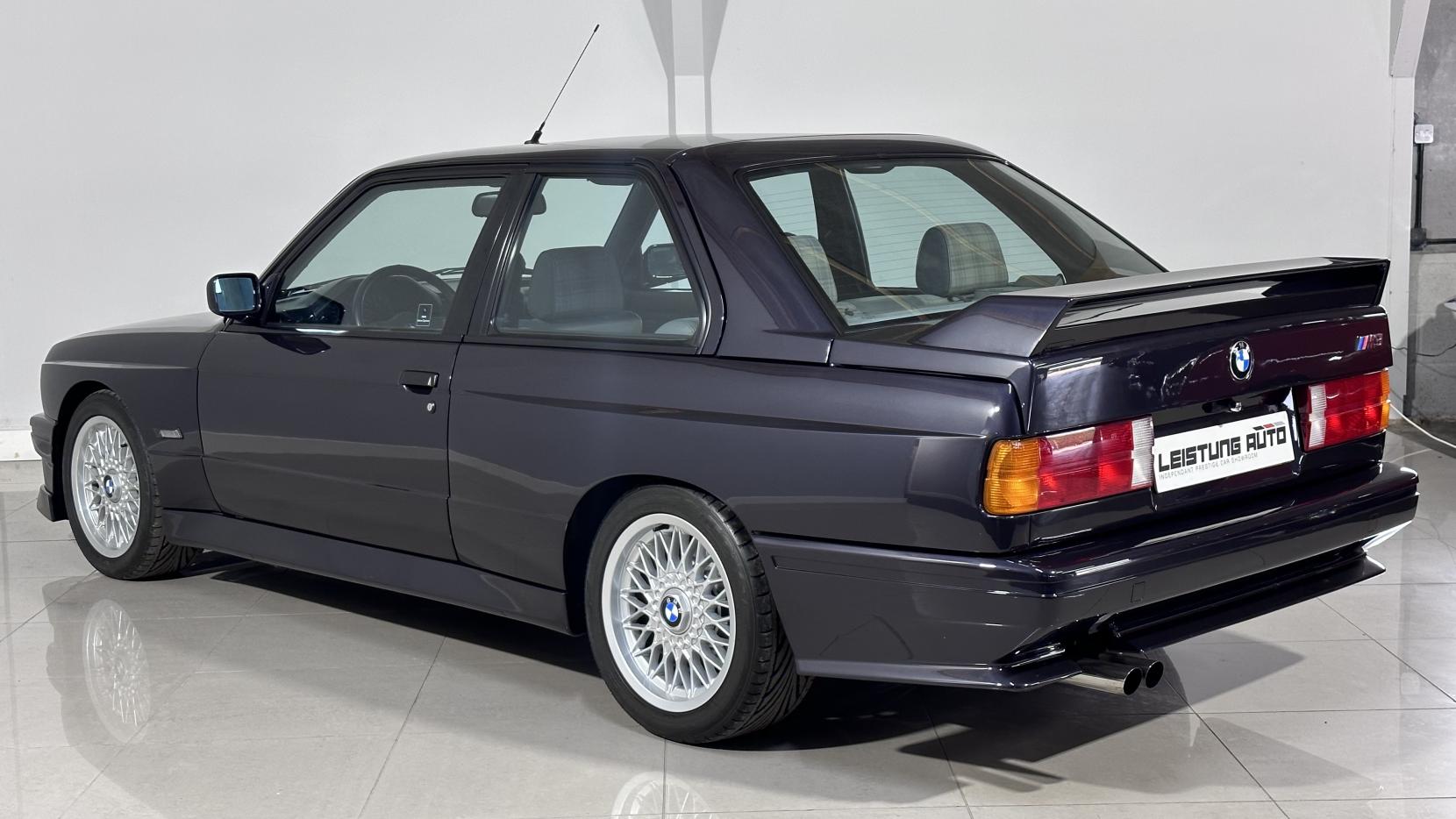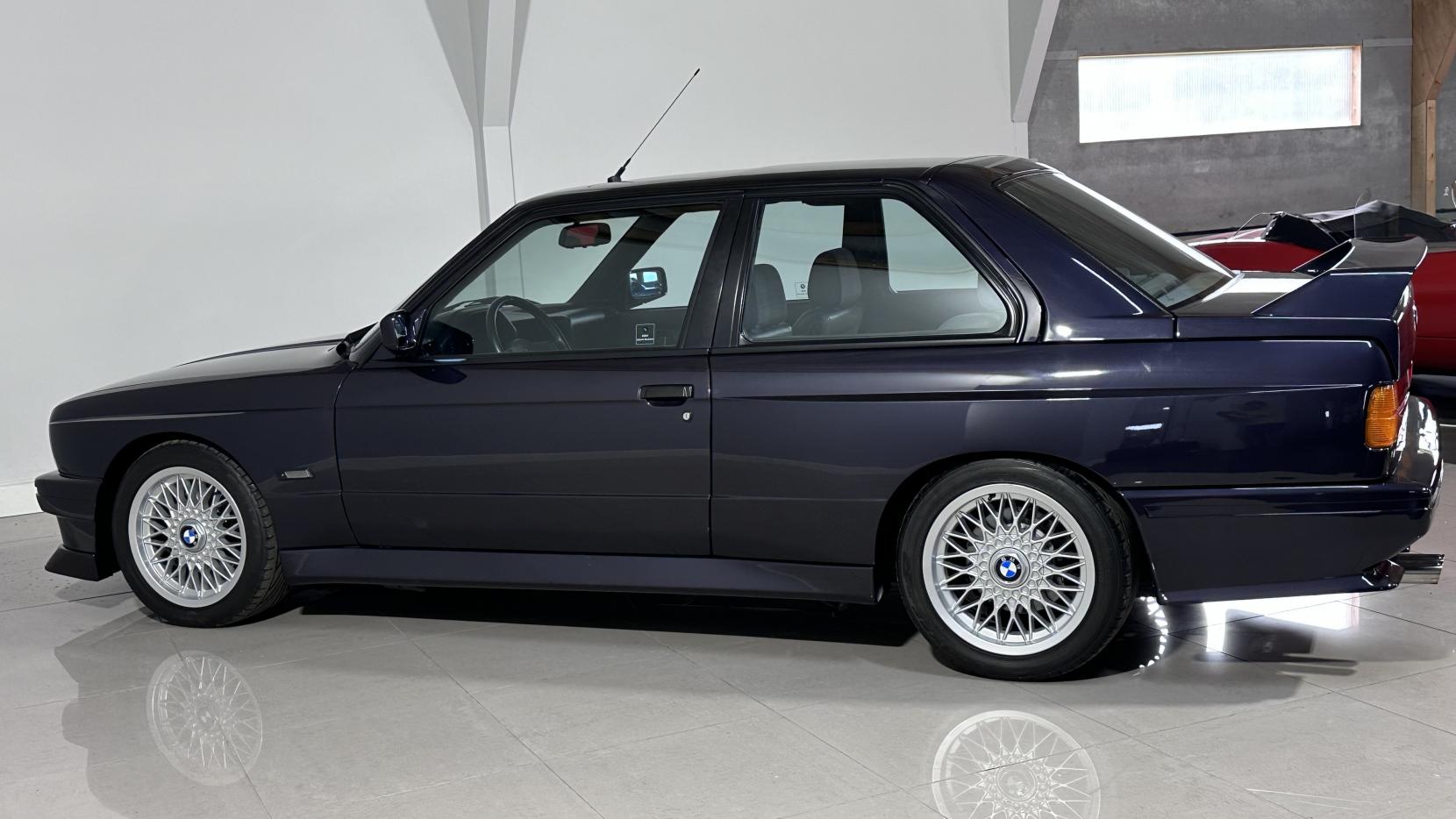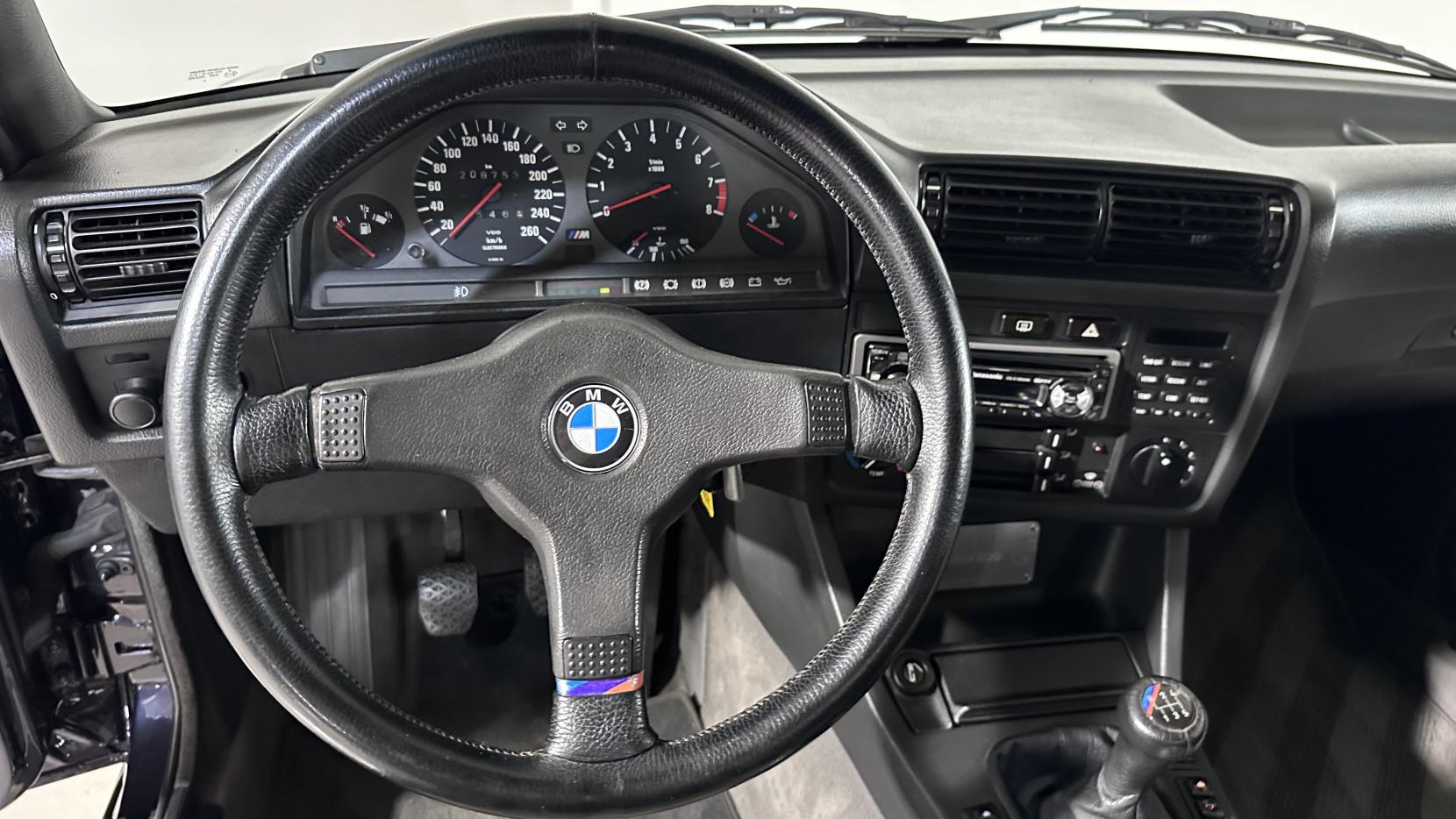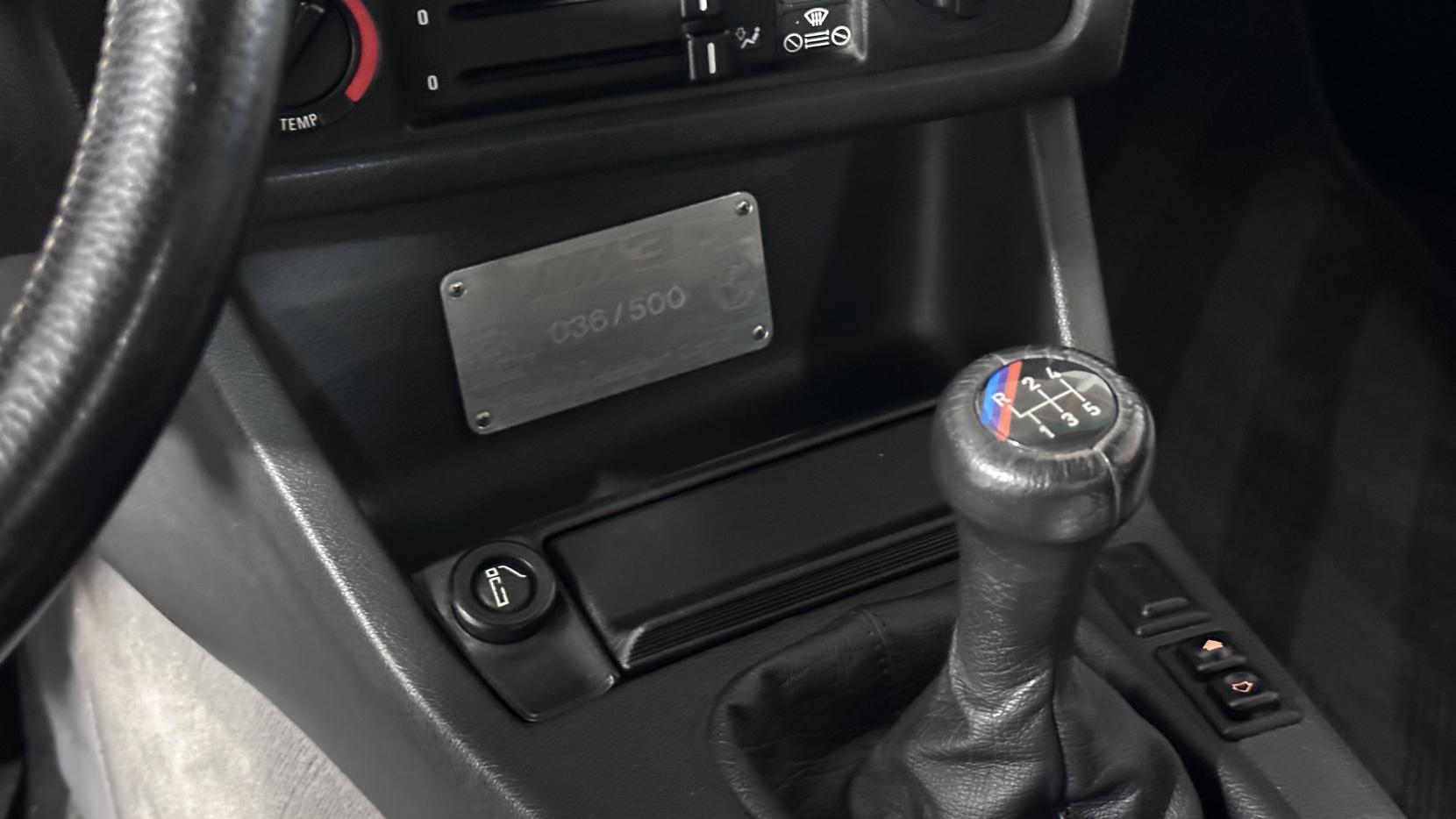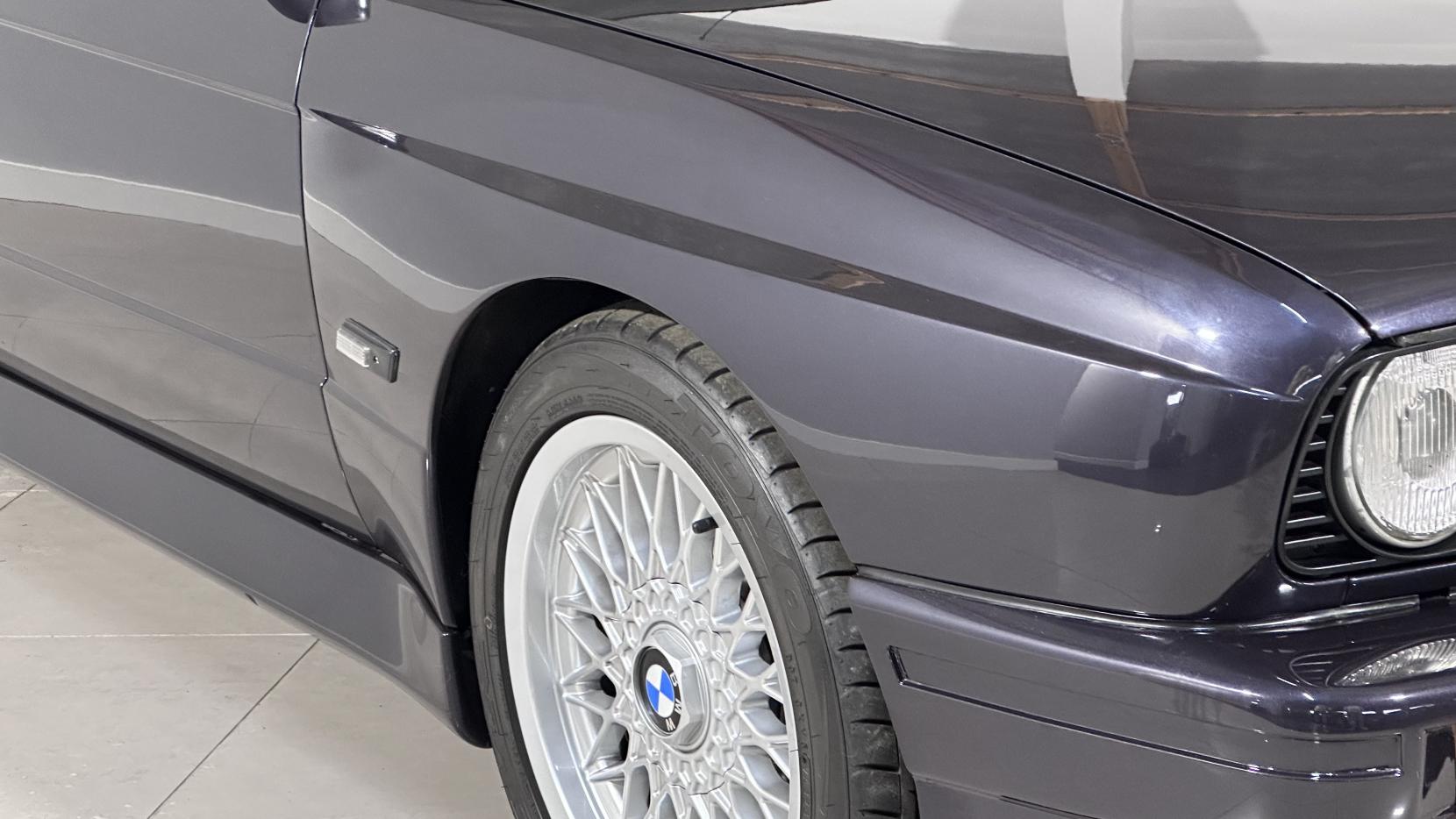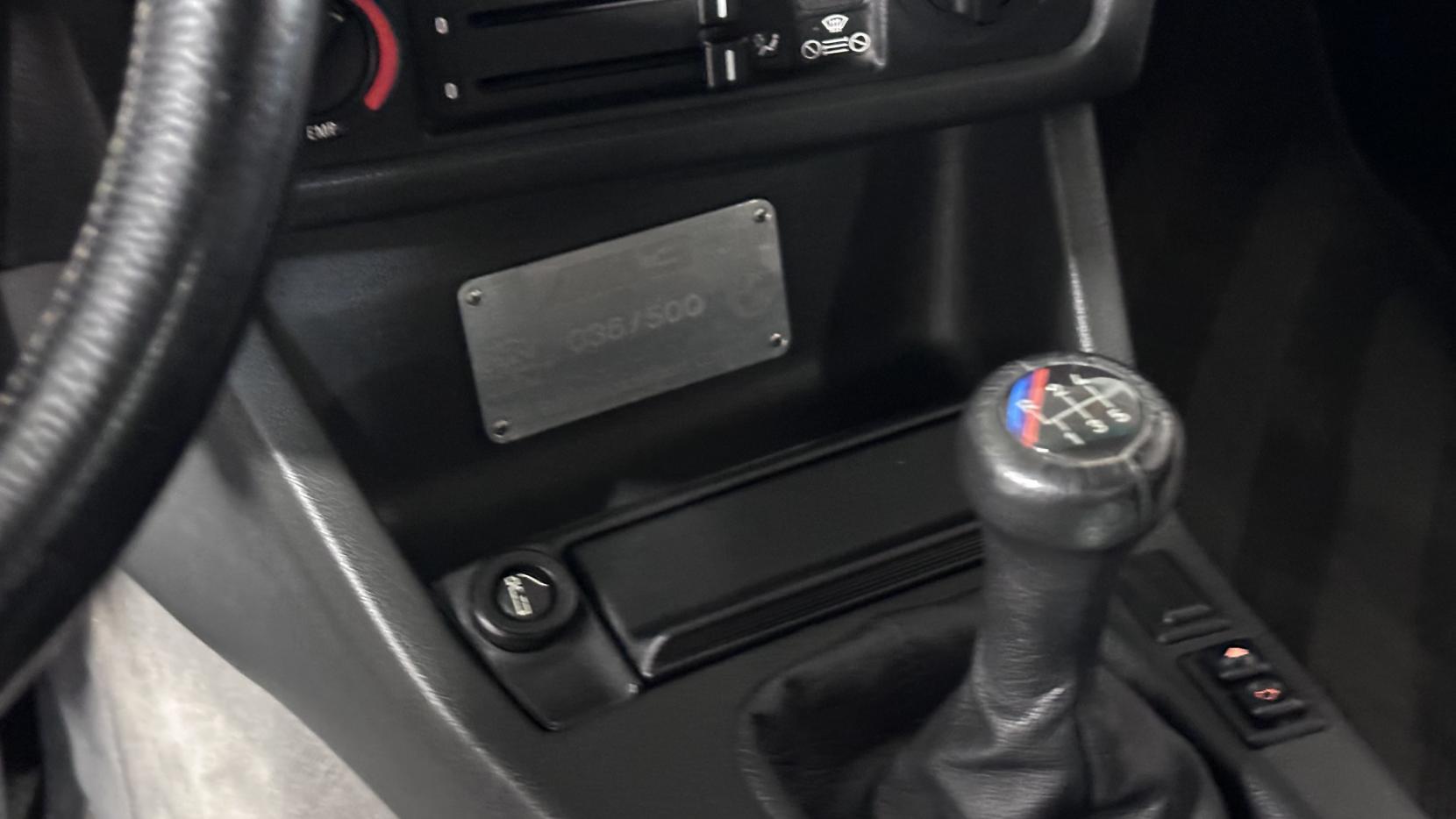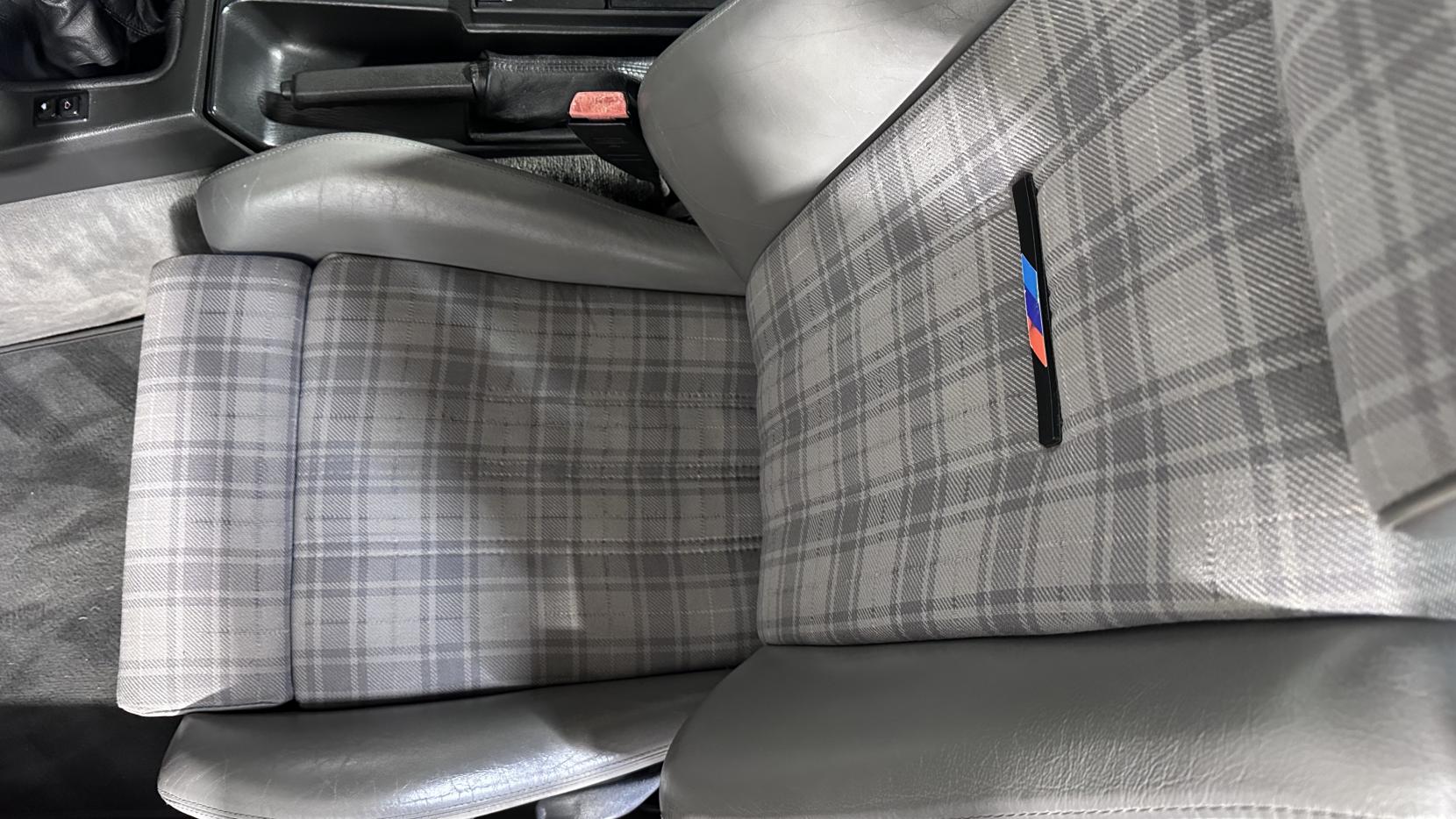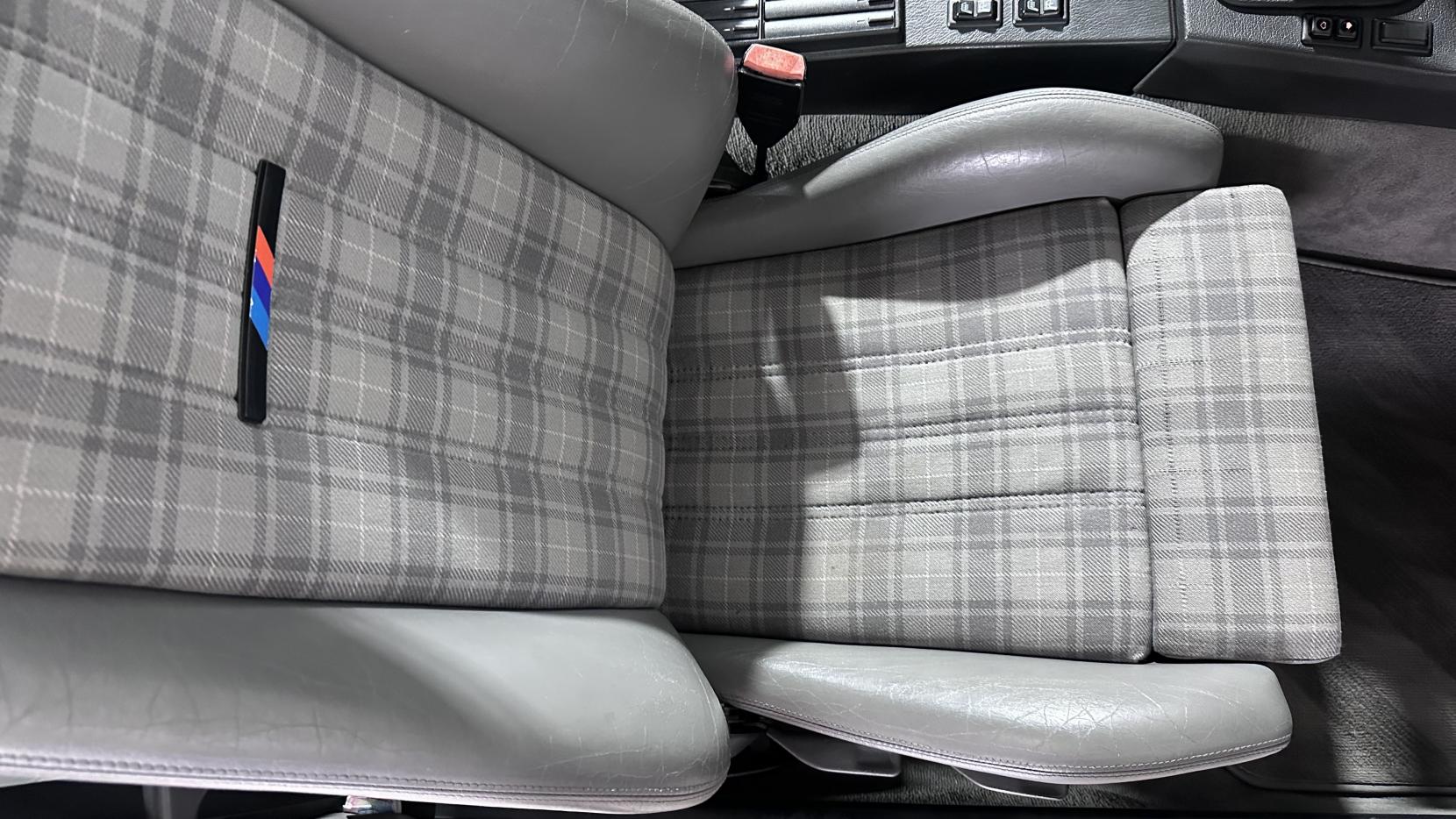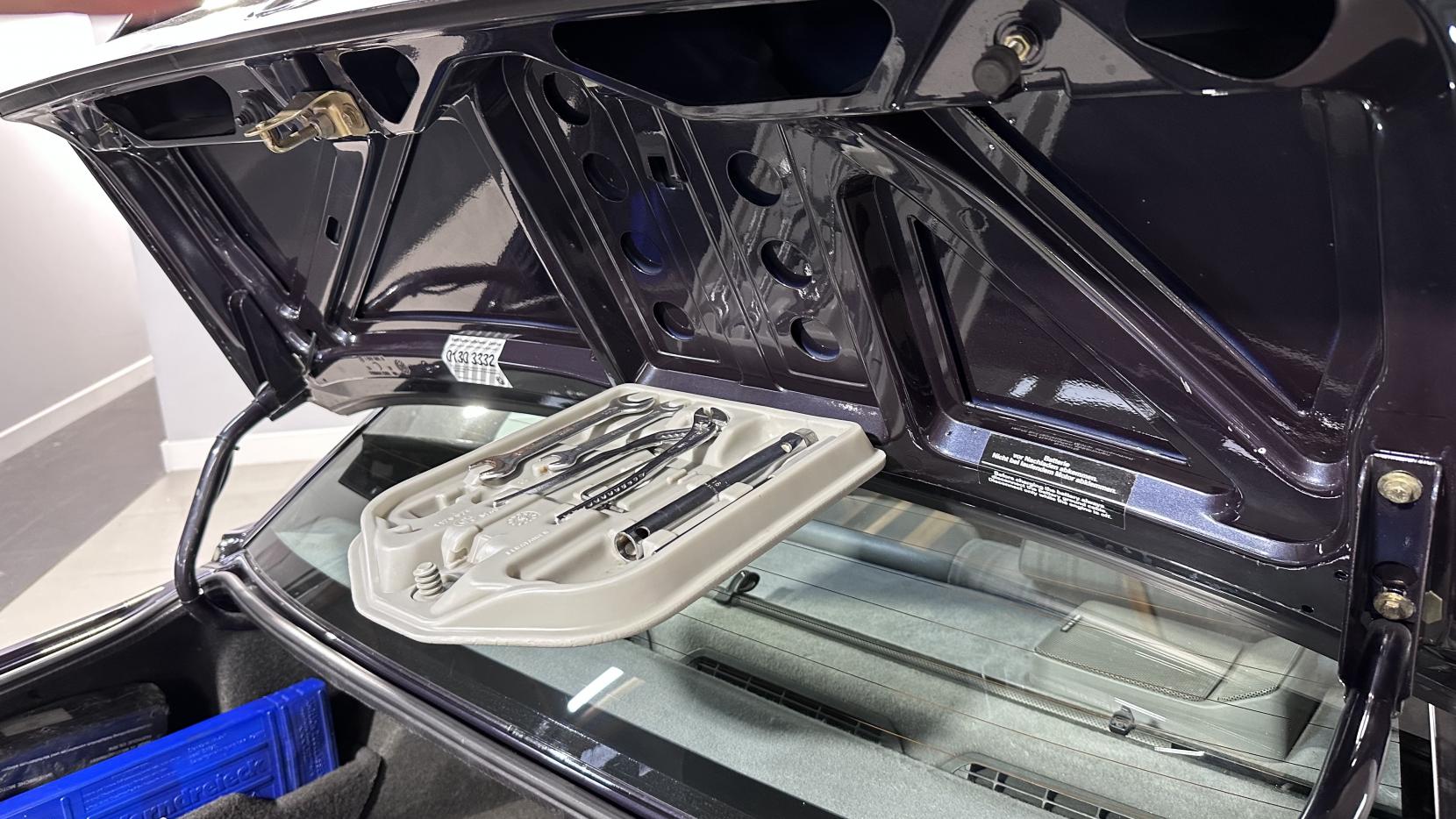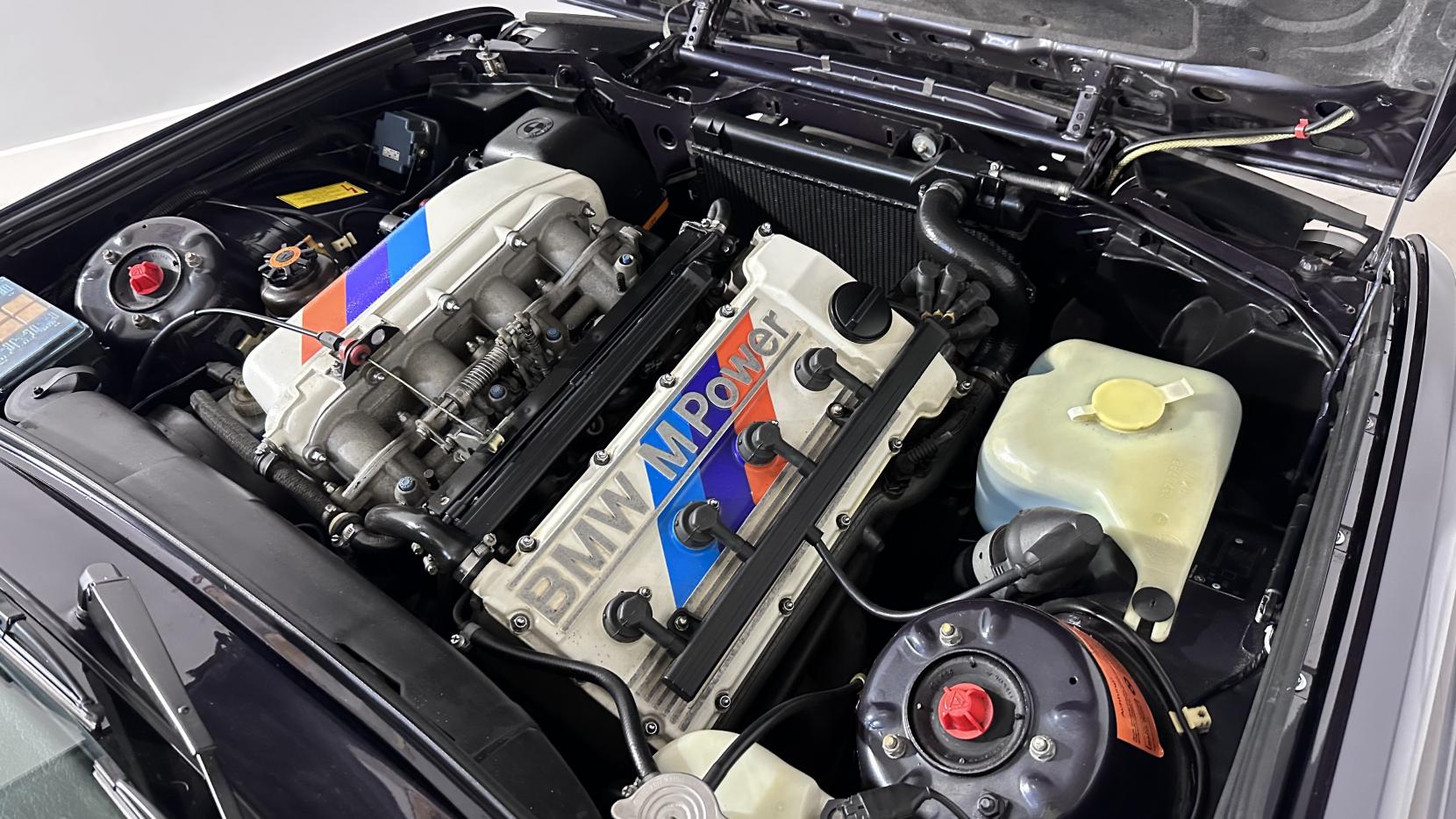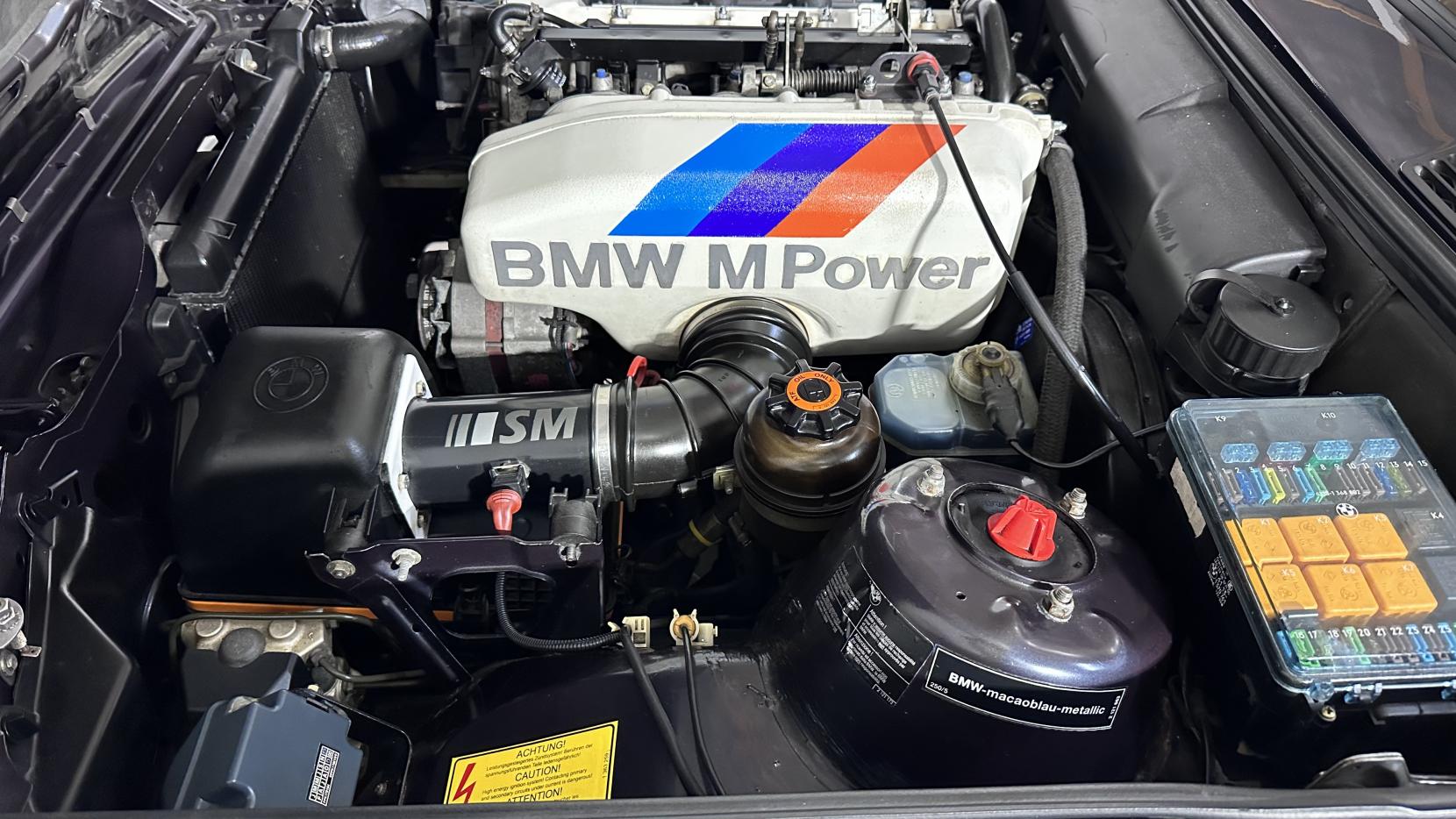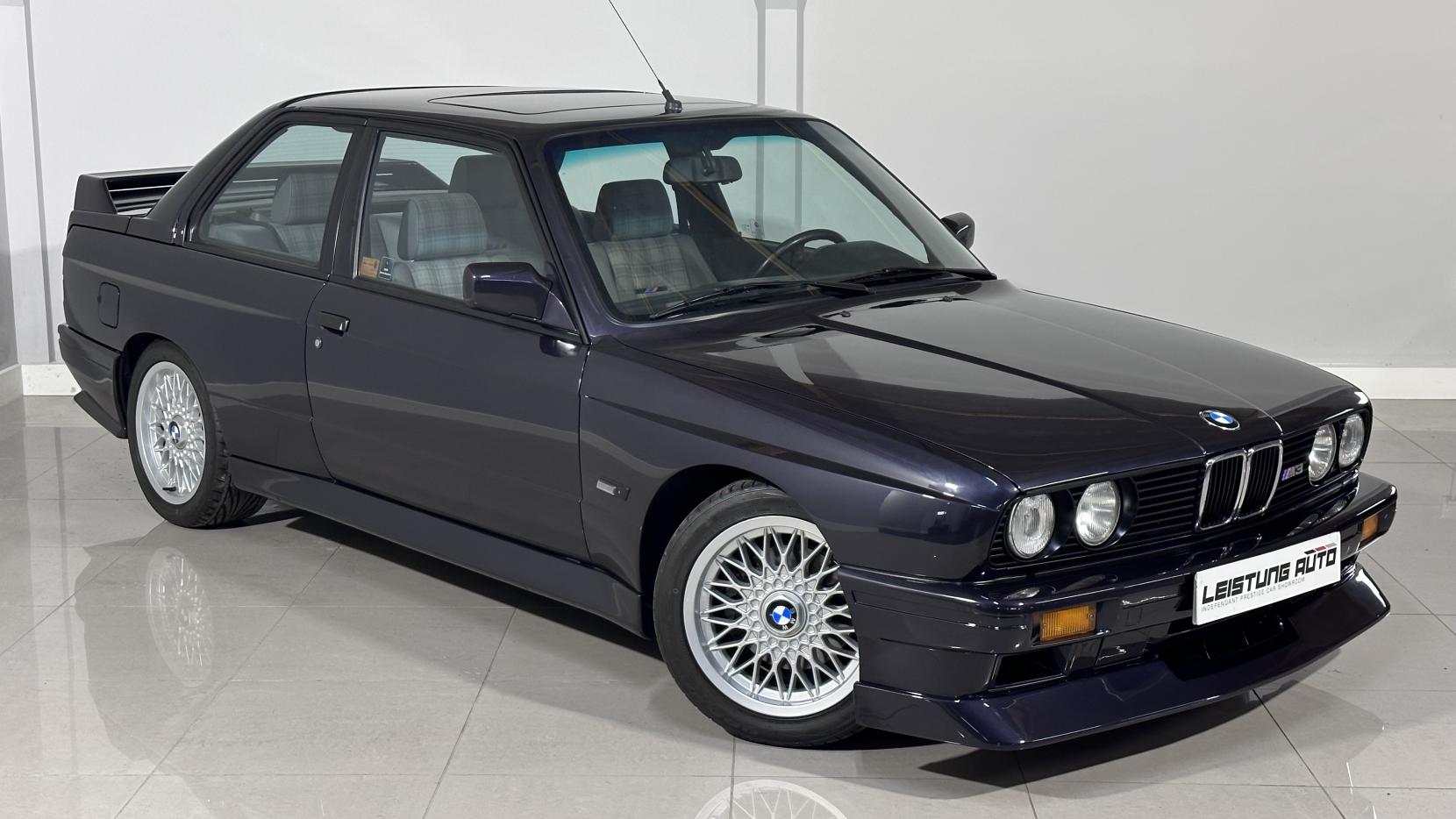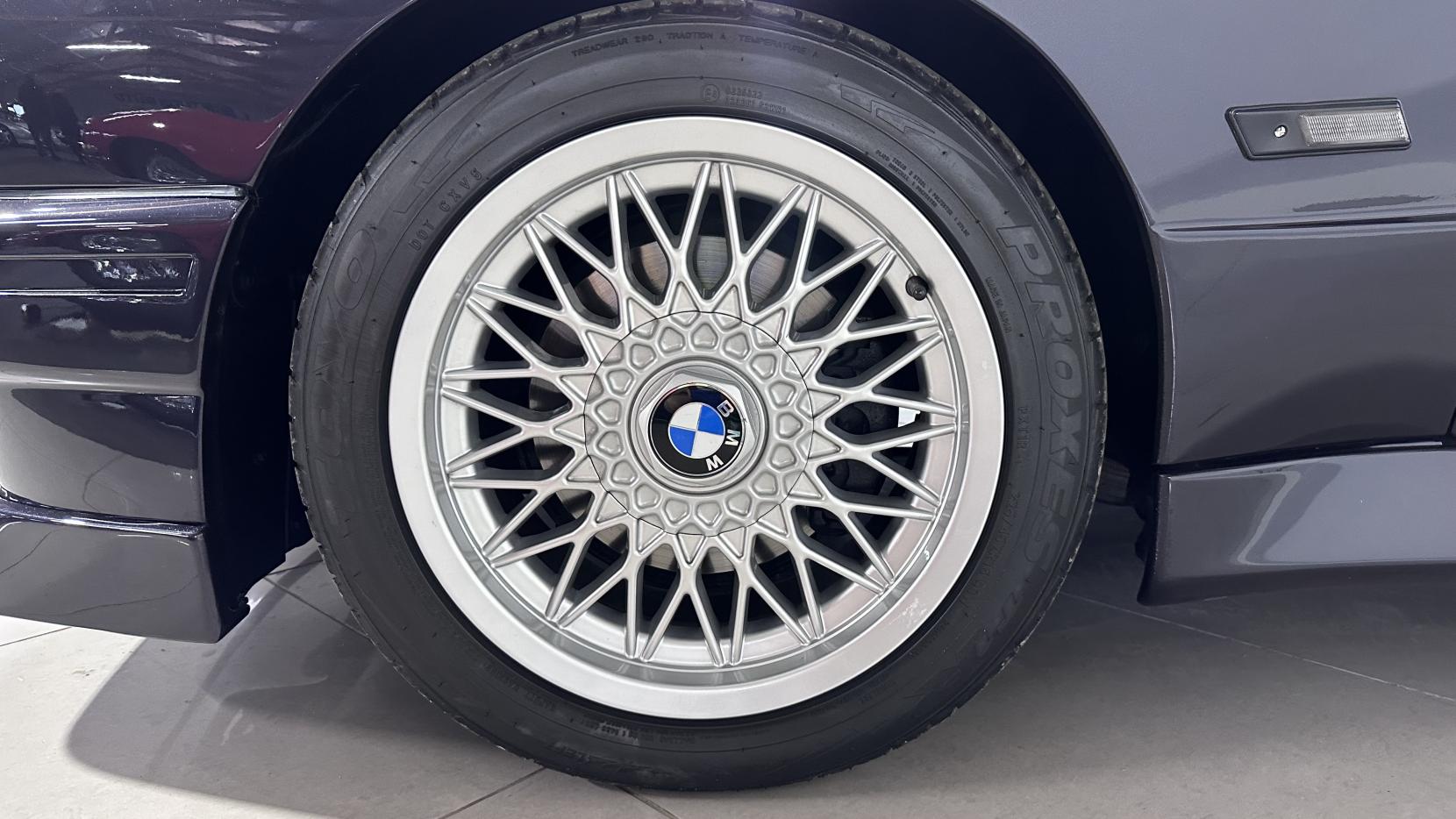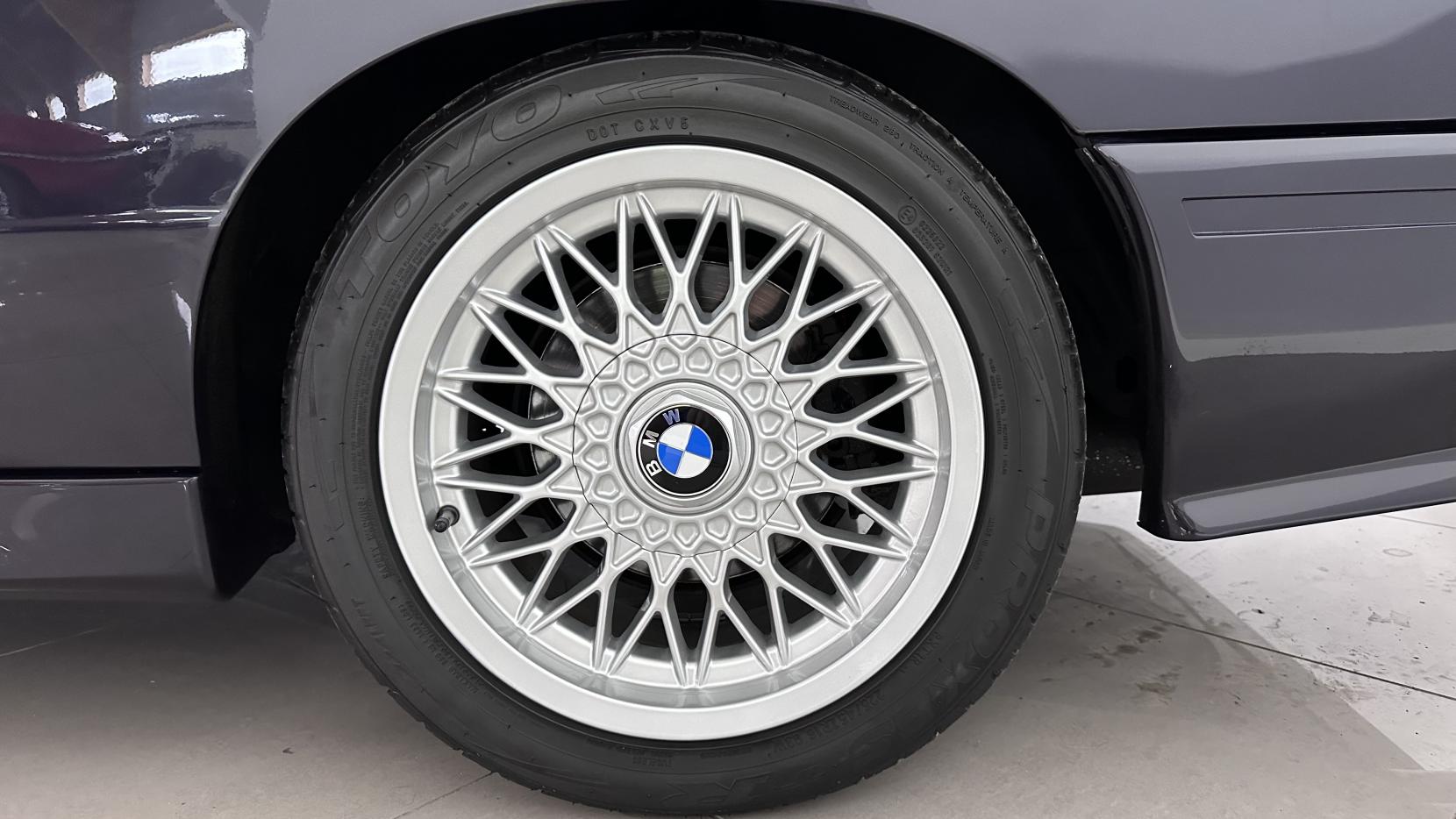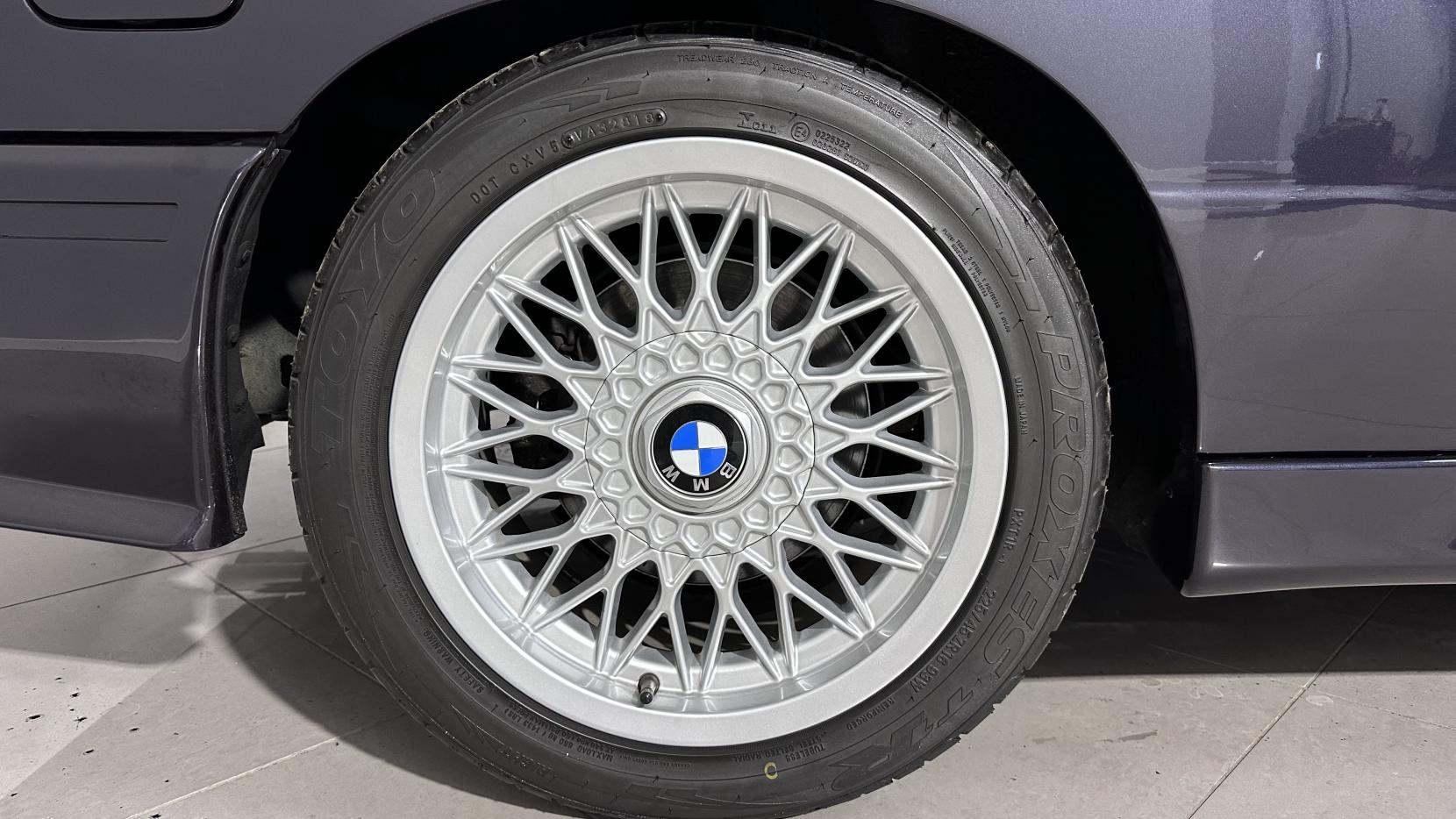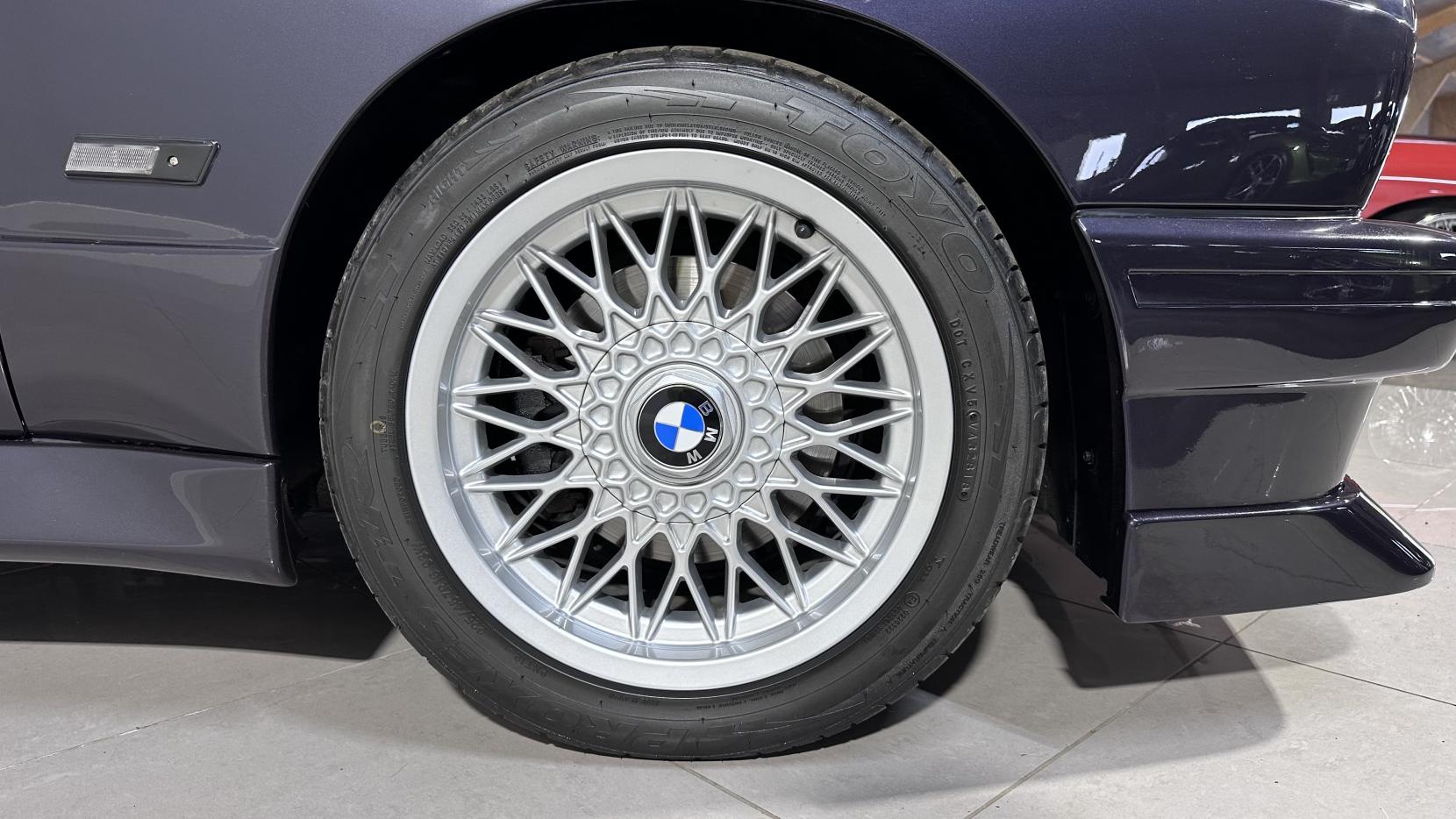 Year
1988
Mileage
130,355 miles
Fuel Type
Petrol
Transmission
Manual
Drivetrain
Rear Wheel Drive
Engine Size
2.5 litres
Description
Leistung Auto are proud to offer for sale a motorsport icon:The BMW E30 M3 Evolution 2.
The BMW E30 M3 sealed its place in motoring folklore on many levels,not least with its reputation as the most succesful race car of all time with around 1400 victories to its name worldwide.
The road car that competition M3s were based on was no less dynamic,as success on track was at the forefront of its developement.Thus as a performance car for road use the M3 had a head start compared to its contempories.
With outstanding handling,compact dimensions,lightweight construction and clever aerodynamics the E30 M3 was as close to a racing car for the road as you could get in the 80s(until the Ferrari F40 came along).
Our car is Number 36 of 500 non catalytic converter 'Evolution 2' derivatives introduced in 1988, producing 217BHP and with further changes made to save weight over previous iterations,including thinner rear and side glass,lighter bootlid and a deeper front air dam.
Finished in Macau Blue over Grey half leather upholstery our car presents itself exceptionally well and in addition performs as a BMW M car should.
Responsive,sharp,communicative and with an almost telepathic throtttle response the example we offer for sale promises an ownership experience thatis unrivalled.
This cherished example of the E30 M3 has recieved exceptional maintannce across its 130,355 mile lifetime,with a host of records dating back to its import to the UK from Germany in 2000.
Documentation is meticulous and is a reflection of the care and attention to detail that this car has enjoyed with its previous custodians.
Arguably one the most important performance cars ever produced and without doubt one of the best handling,our example offers an opportunity to own a road going version of a competition car from the golden era of motorsport.
We welcome enquiries in relation to this incredible motor car.