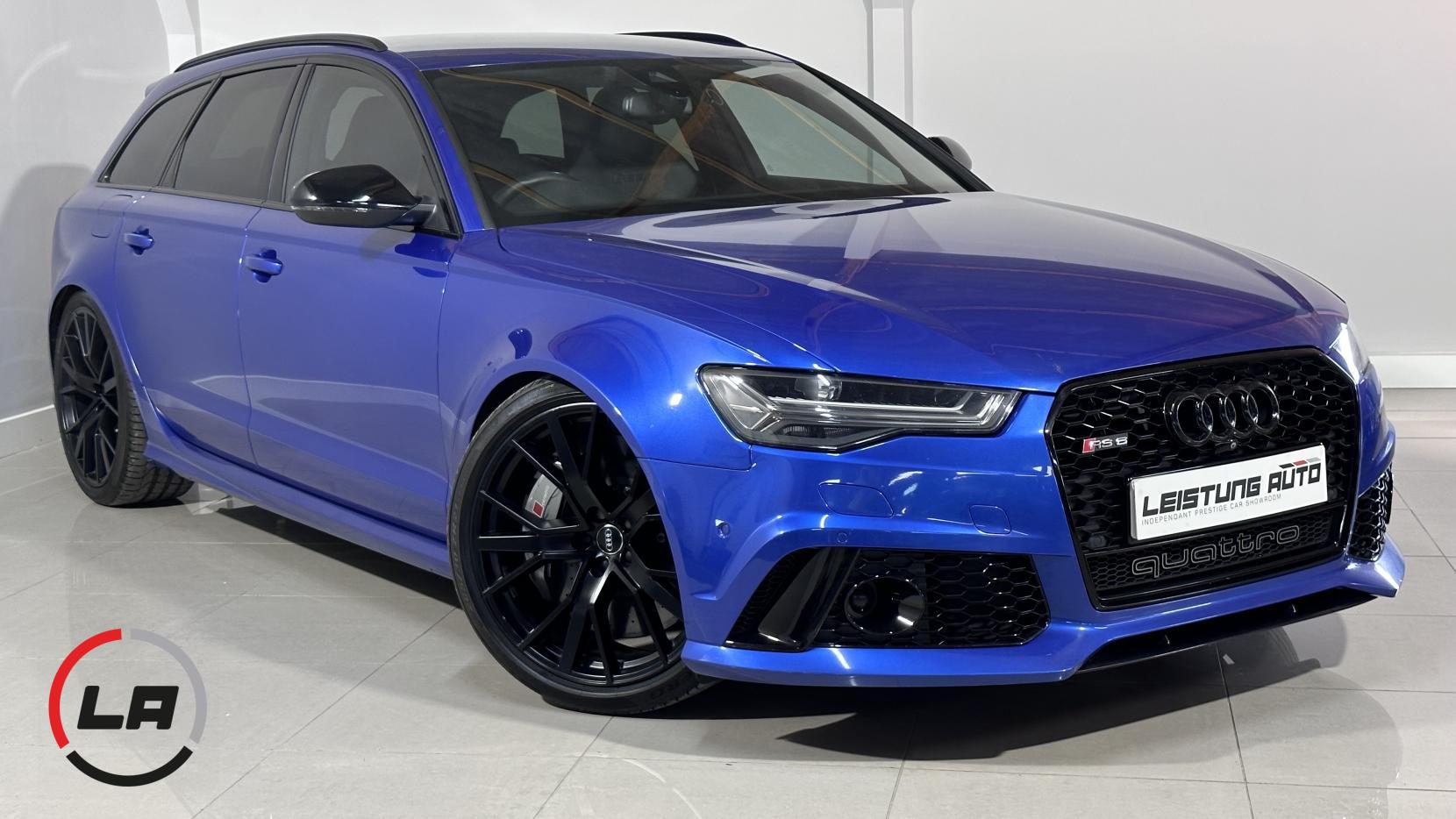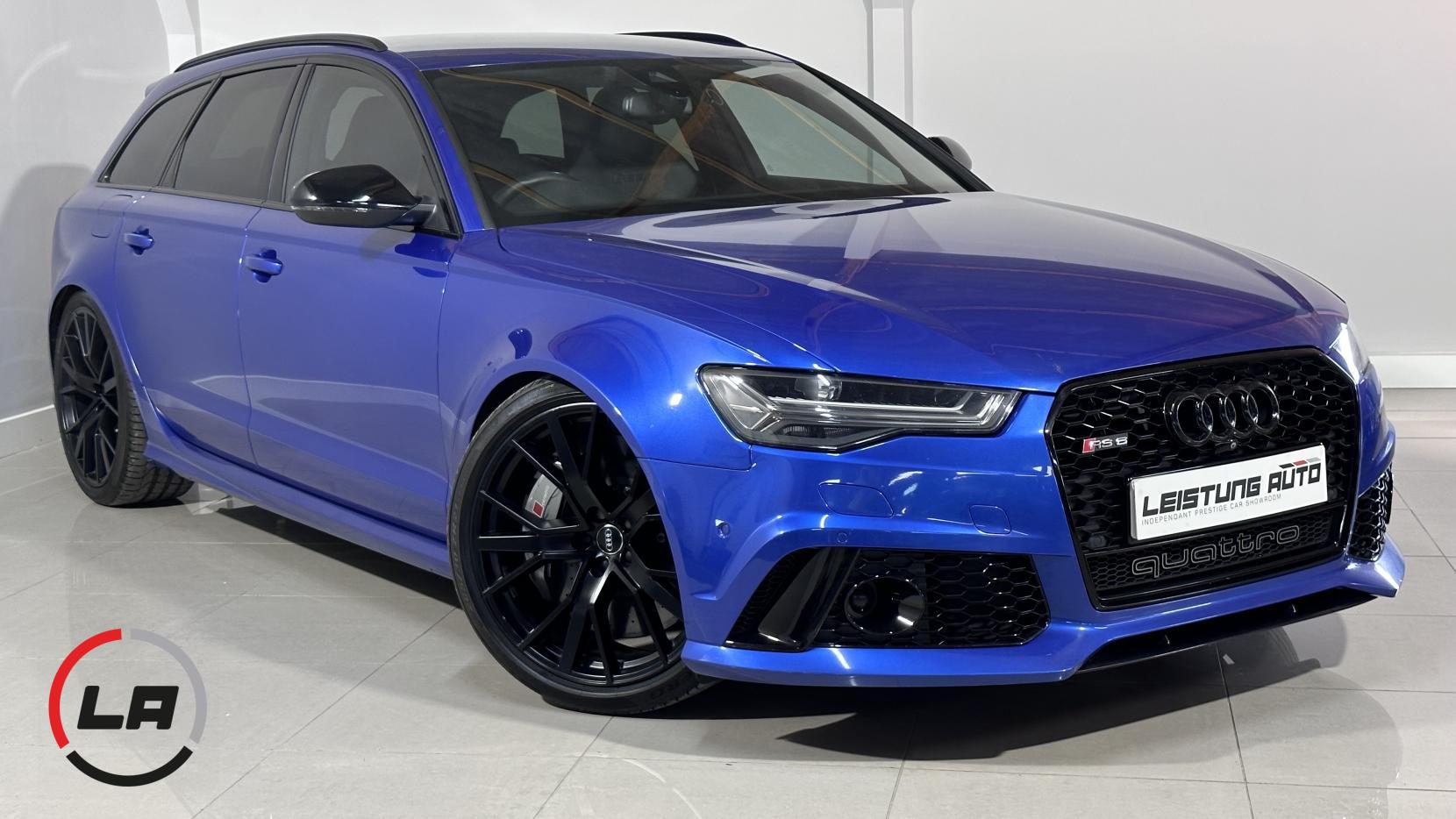 Year
2017
Mileage
76,696 miles
Fuel Type
Petrol
Transmission
Automatic
Drivetrain
Four Wheel Drive
Engine Size
4.0 litres
Engine Power
597 bhp
Engine Torque
553 lbs/ft
0 to 62mph
3.6 seconds
Top Speed
155 mph
MPG
29.4 mpg
CO2 Emissions
223 g/km
Description
Leistung Auto are pleased to offer this stunning Audi RS6 Avant 4.0 TFSI V8 Performance Estate, a true powerhouse that will ignite your passion for driving. With its stunning blue exterior and sleek body, this 2017 model is sure to turn heads wherever you go.
But this car is not just about looks. Under the hood lies a mighty 4.0 litre petrol engine, delivering an impressive 597 bhp and a staggering 553 lbs/ft of torque. This means that the RS6 Avant can go from 0 to 60 mph in just 3.6 seconds, giving you an exhilarating driving experience like no other.
And the excitement doesn't stop there. With a top speed of 155 mph, this estate car is not afraid to push the boundaries. Whether you're cruising on the motorway or taking on winding country roads, the RS6 Avant will deliver unmatched performance and precision.
But don't let its power fool you, this Audi is also fuel-efficient. With a fuel consumption of 29.4 mpg, you can enjoy the thrill of driving without worrying about constantly refueling. Plus, it is ULEZ compliant, meaning you can drive in low emission zones without any restrictions.
Step inside the RS6 Avant and you'll find a spacious and luxurious interior that can comfortably seat up to five people. With its five doors and estate body style, this car offers practicality without compromising on style. Whether you're going on a family road trip or simply running errands, the RS6 Avant has the space and versatility to accommodate your needs.
Equipped with an automatic transmission and Audi's renowned quattro four-wheel drive system, this car offers seamless gear changes and exceptional handling. It effortlessly glides through corners and provides a smooth and comfortable ride, making every journey a pleasure.
With its impressive performance, striking design, and advanced features, the Audi RS6 Avant 4.0 TFSI V8 Performance Estate is the epitome of luxury and power. Don't miss out on the opportunity to own this exceptional vehicle. Take it for a spin and experience the thrill for yourself.