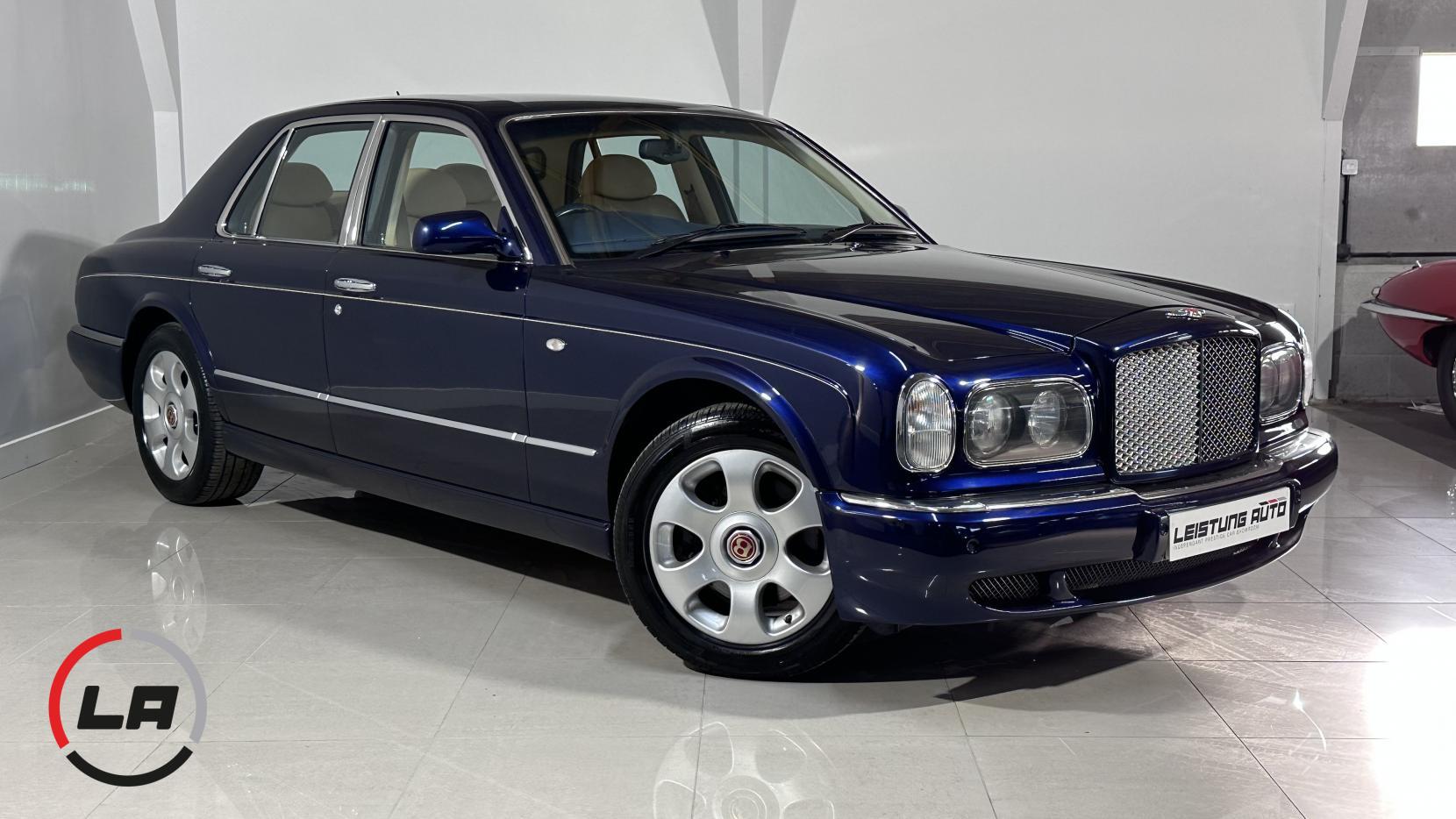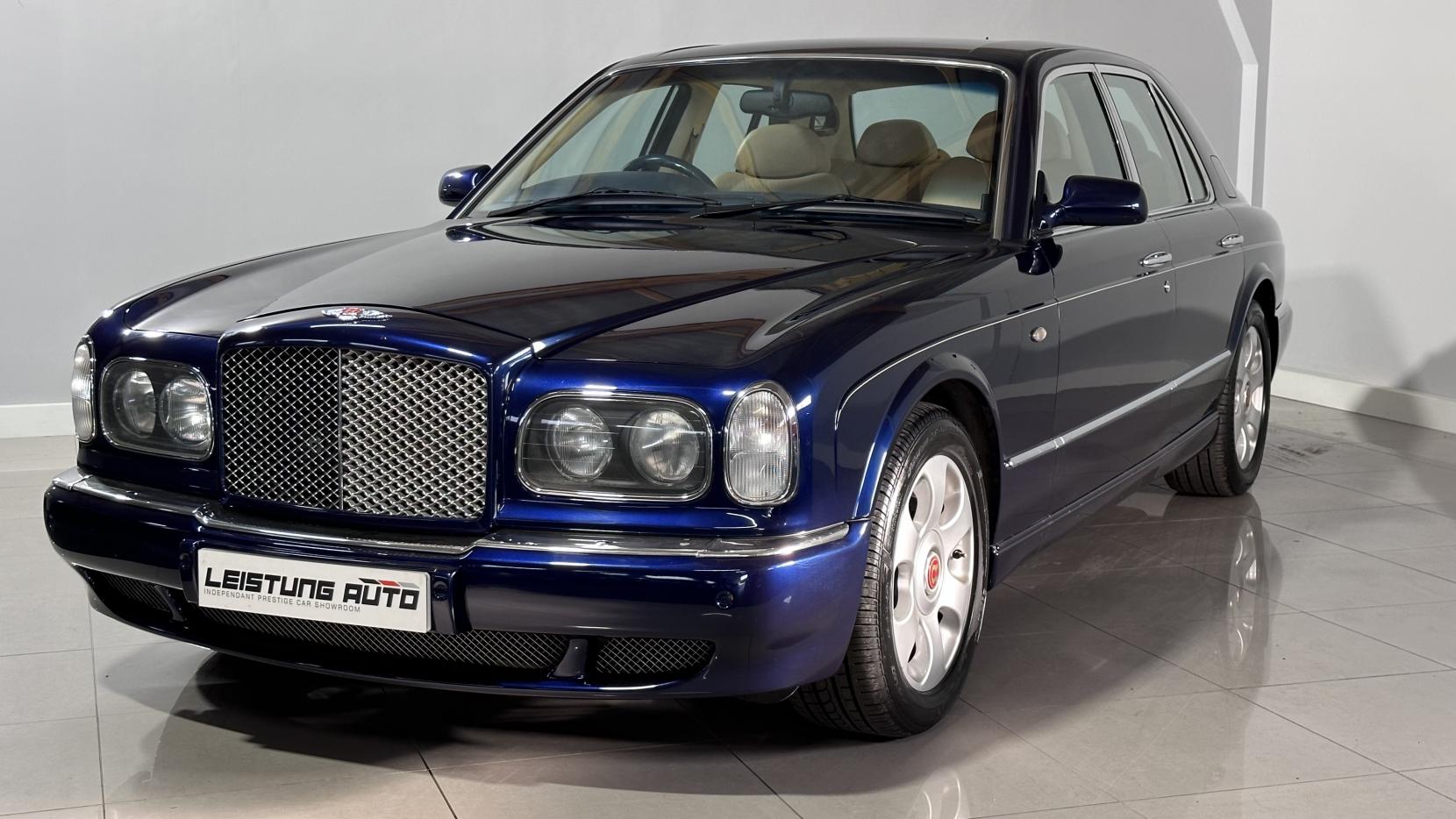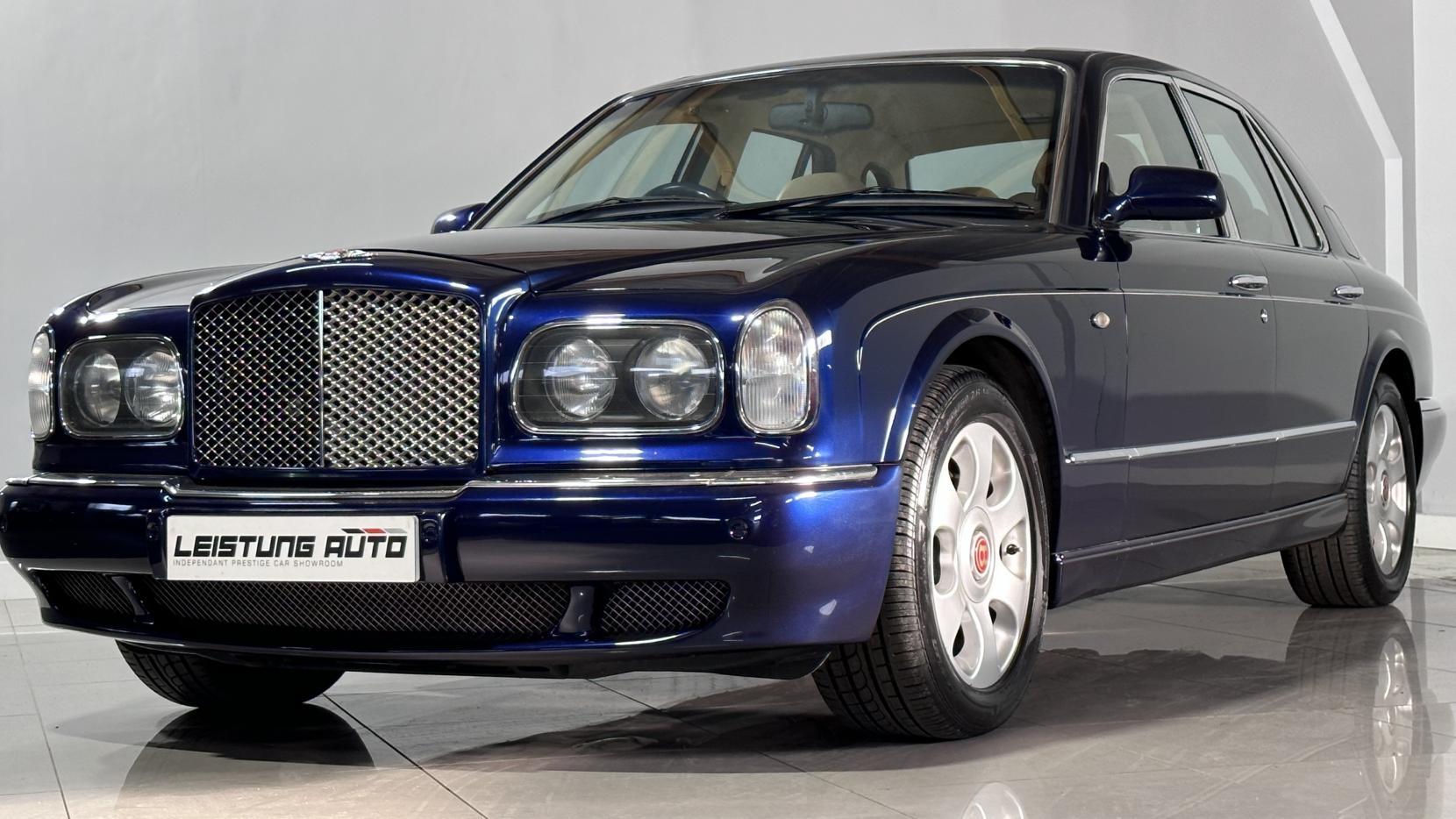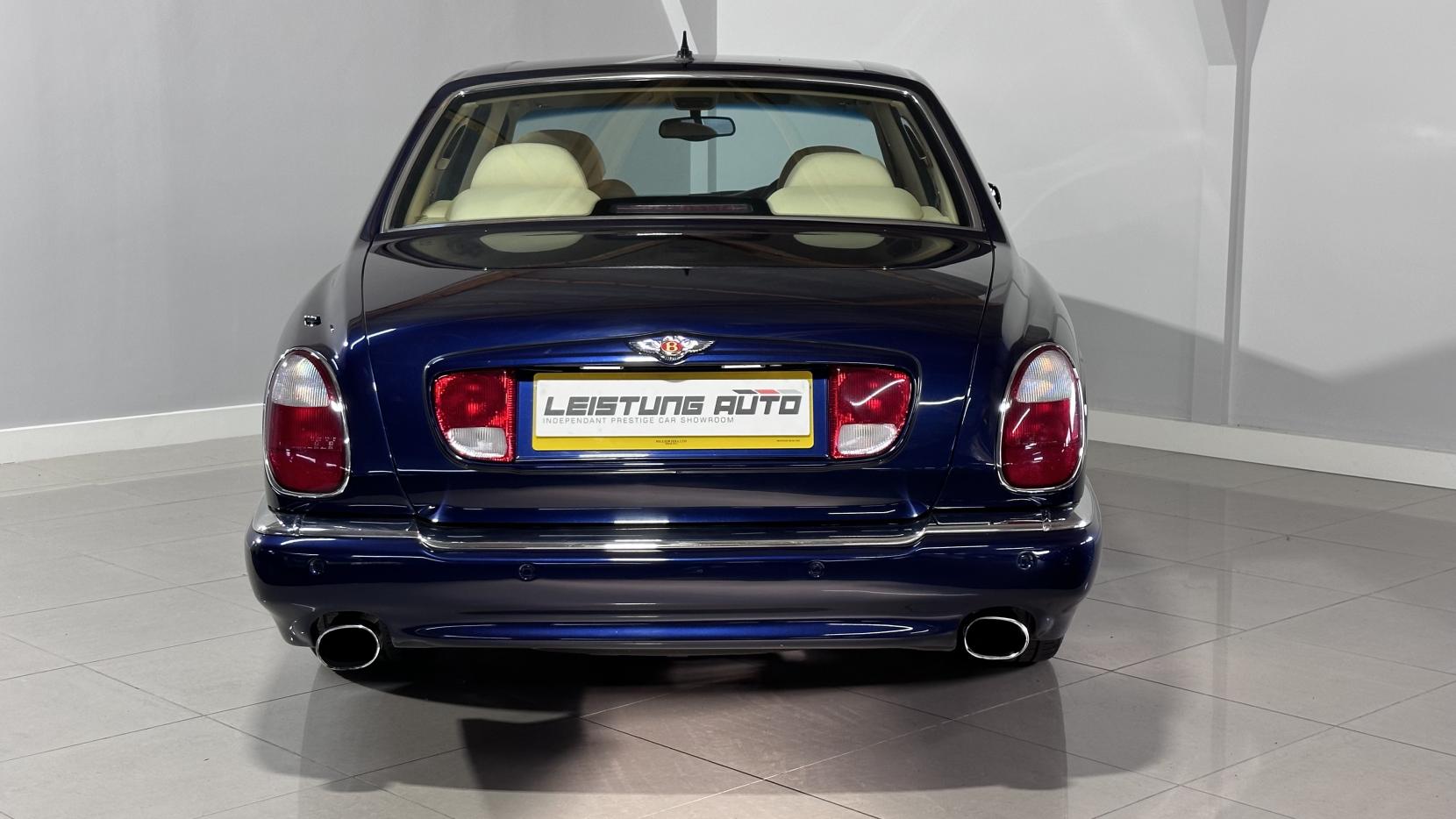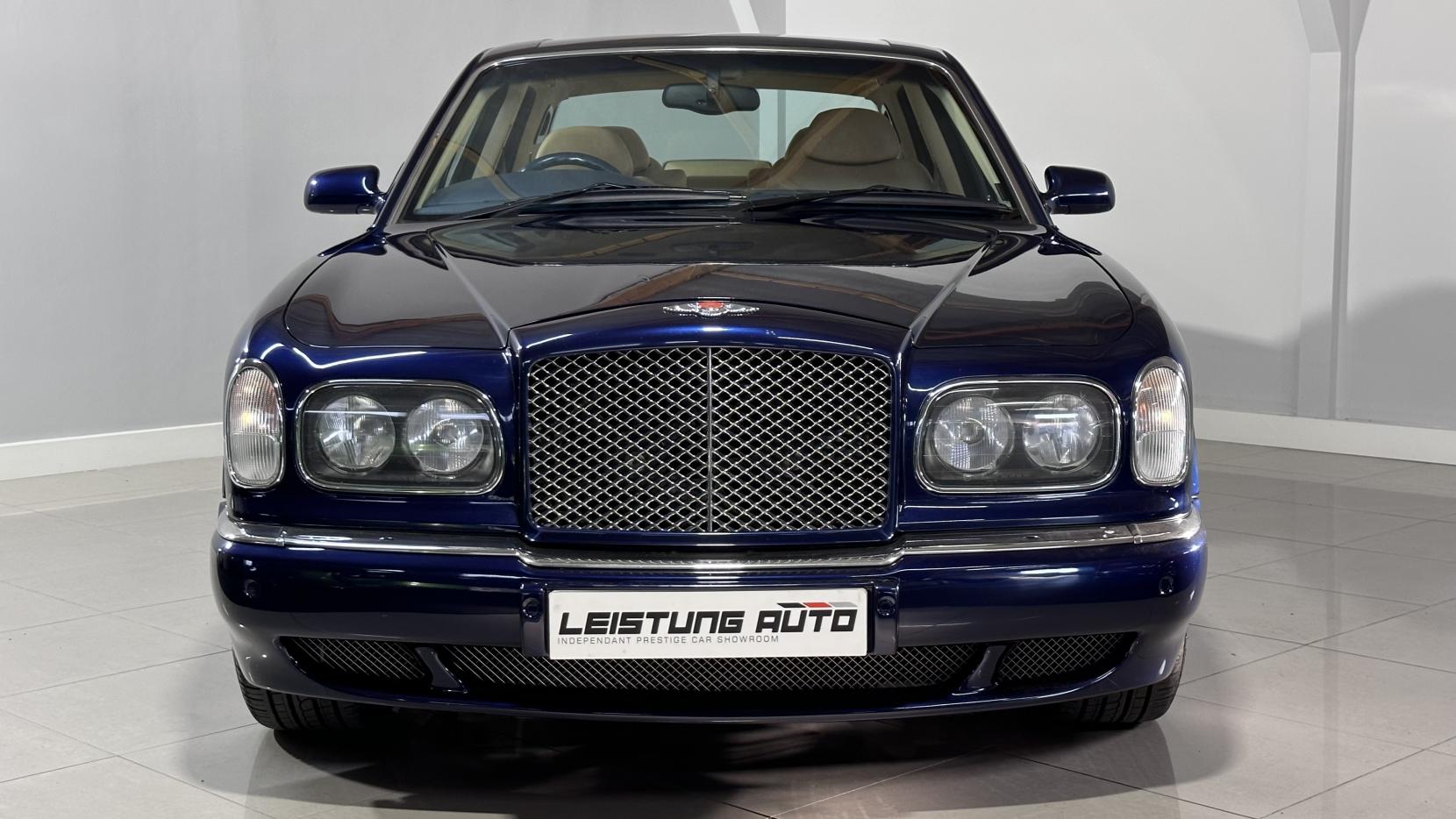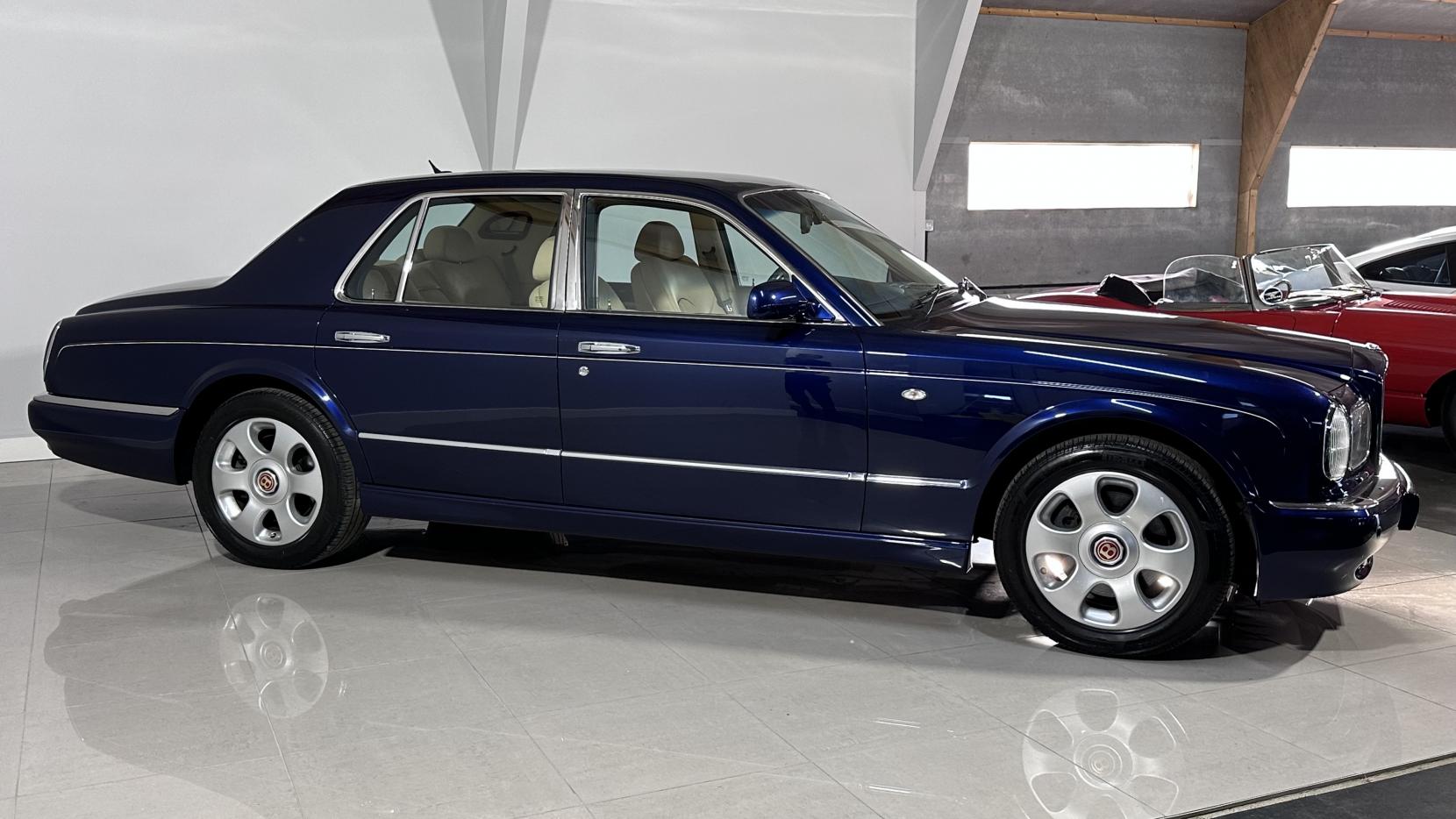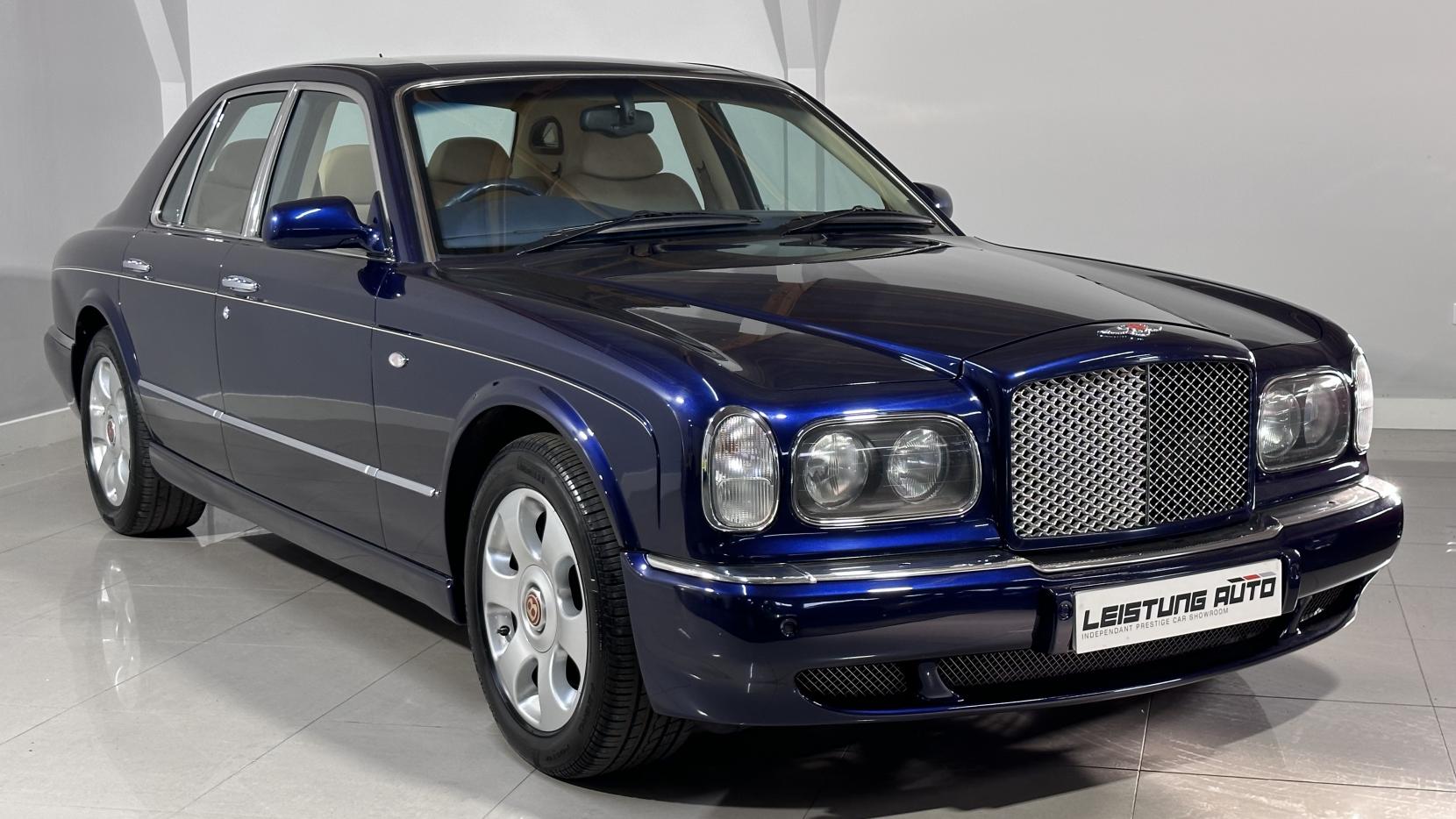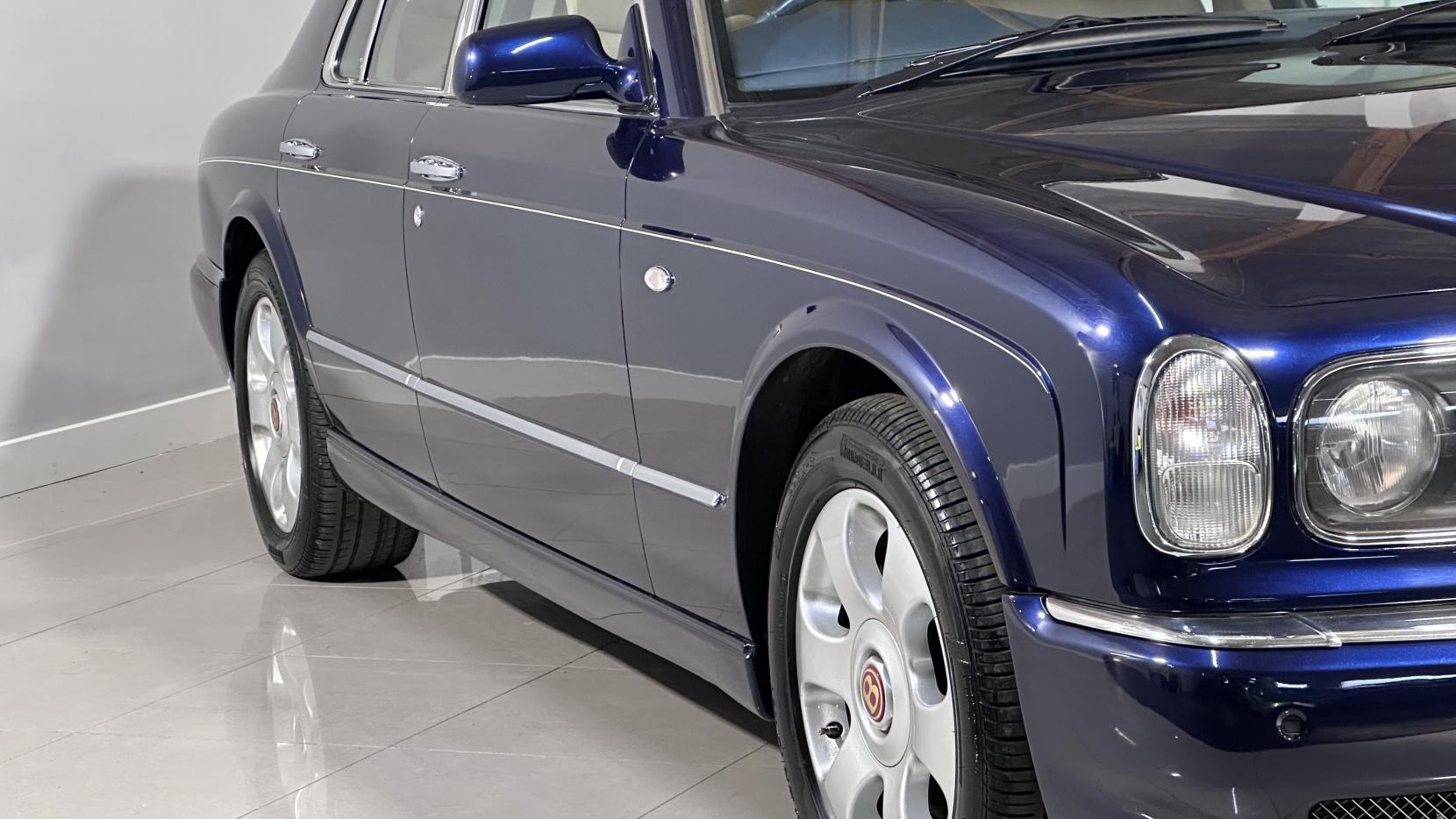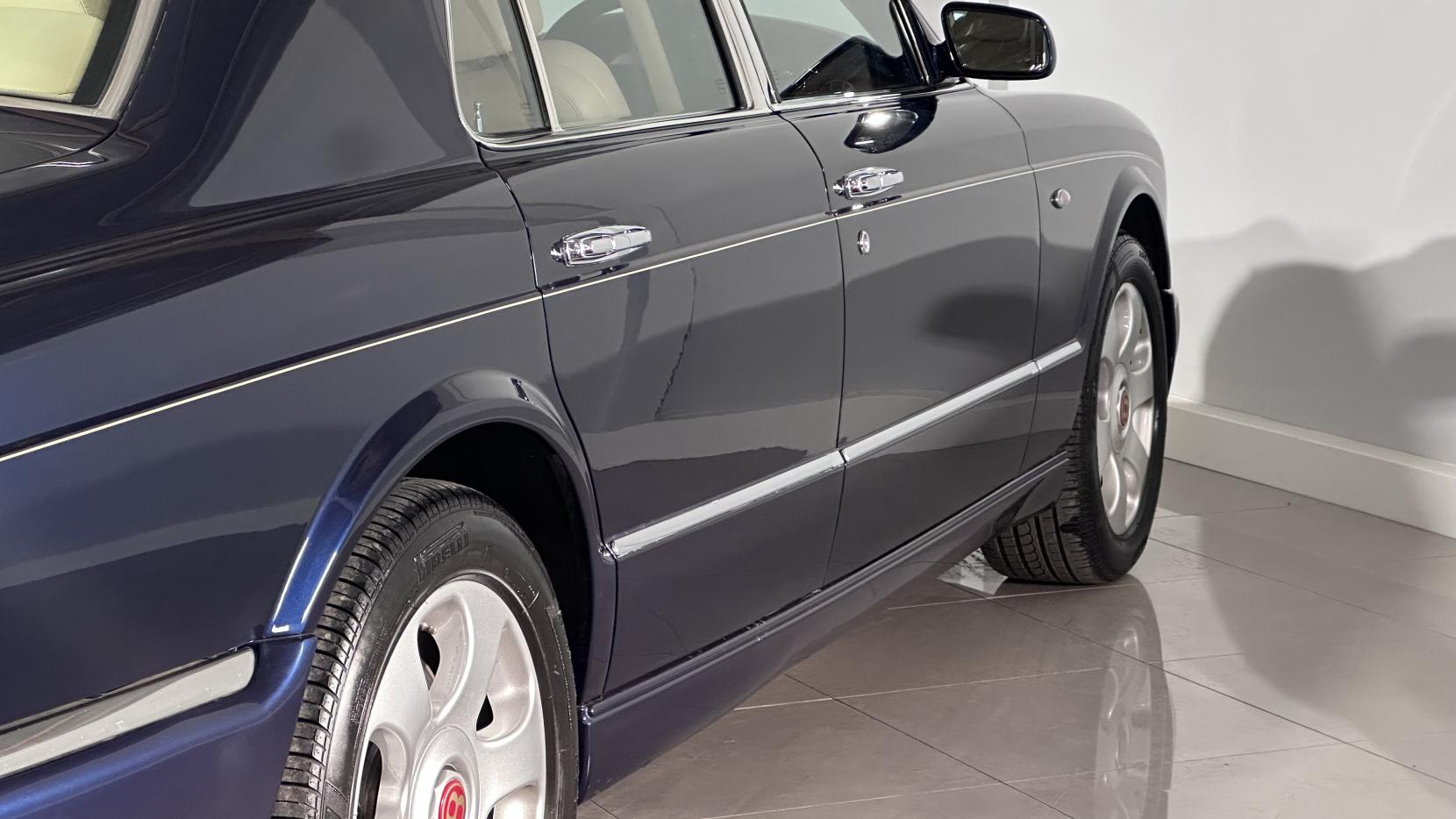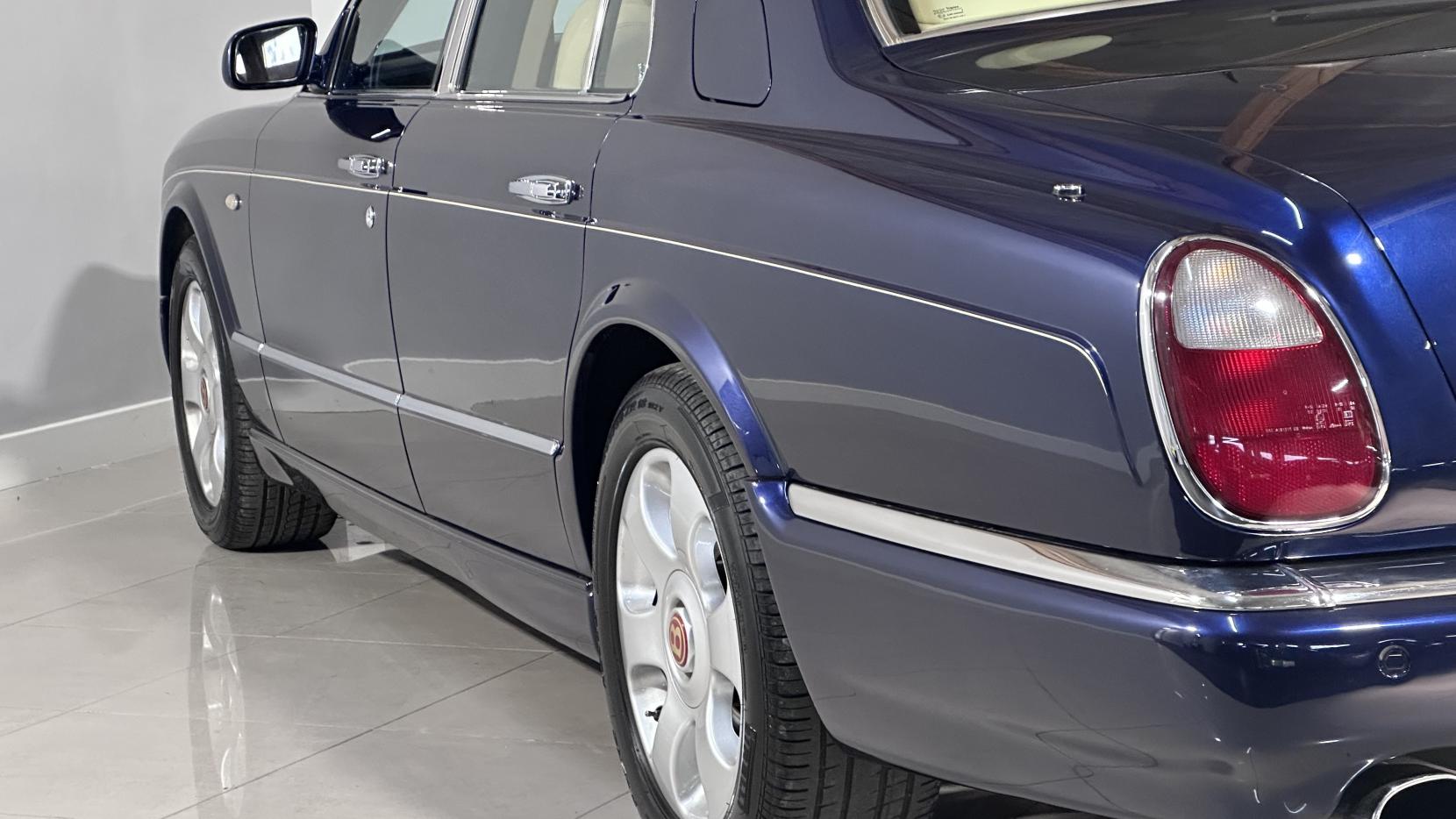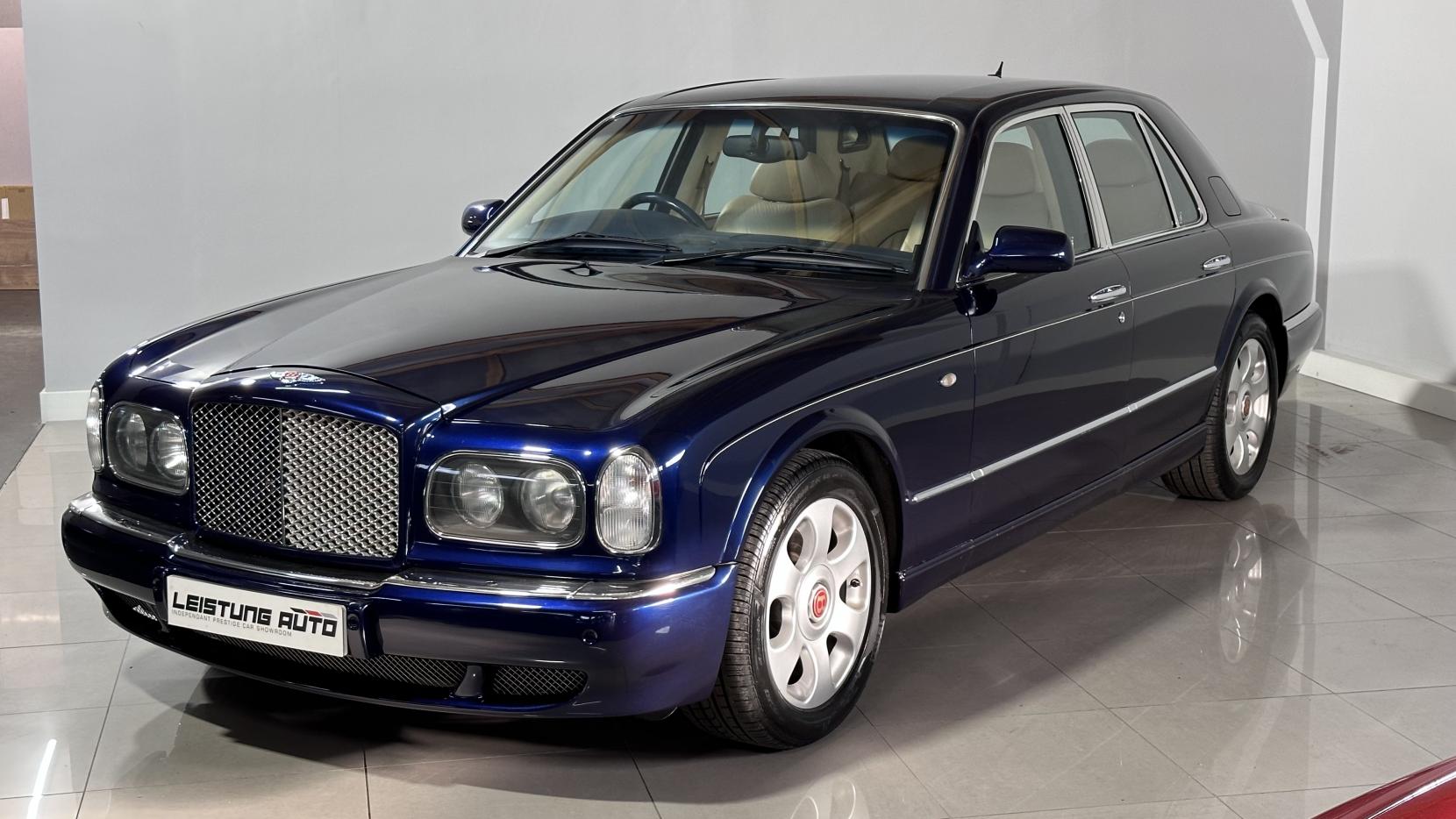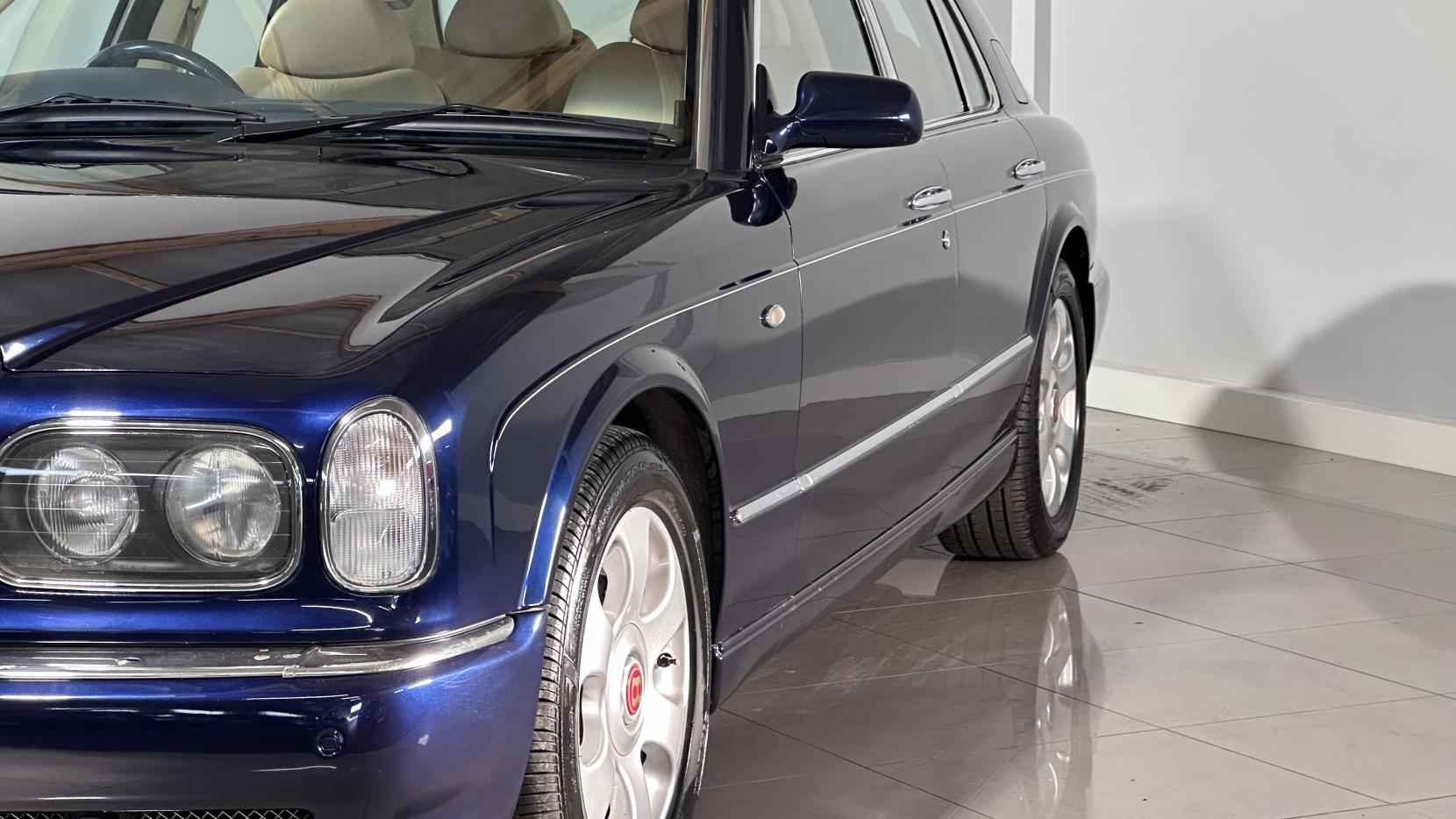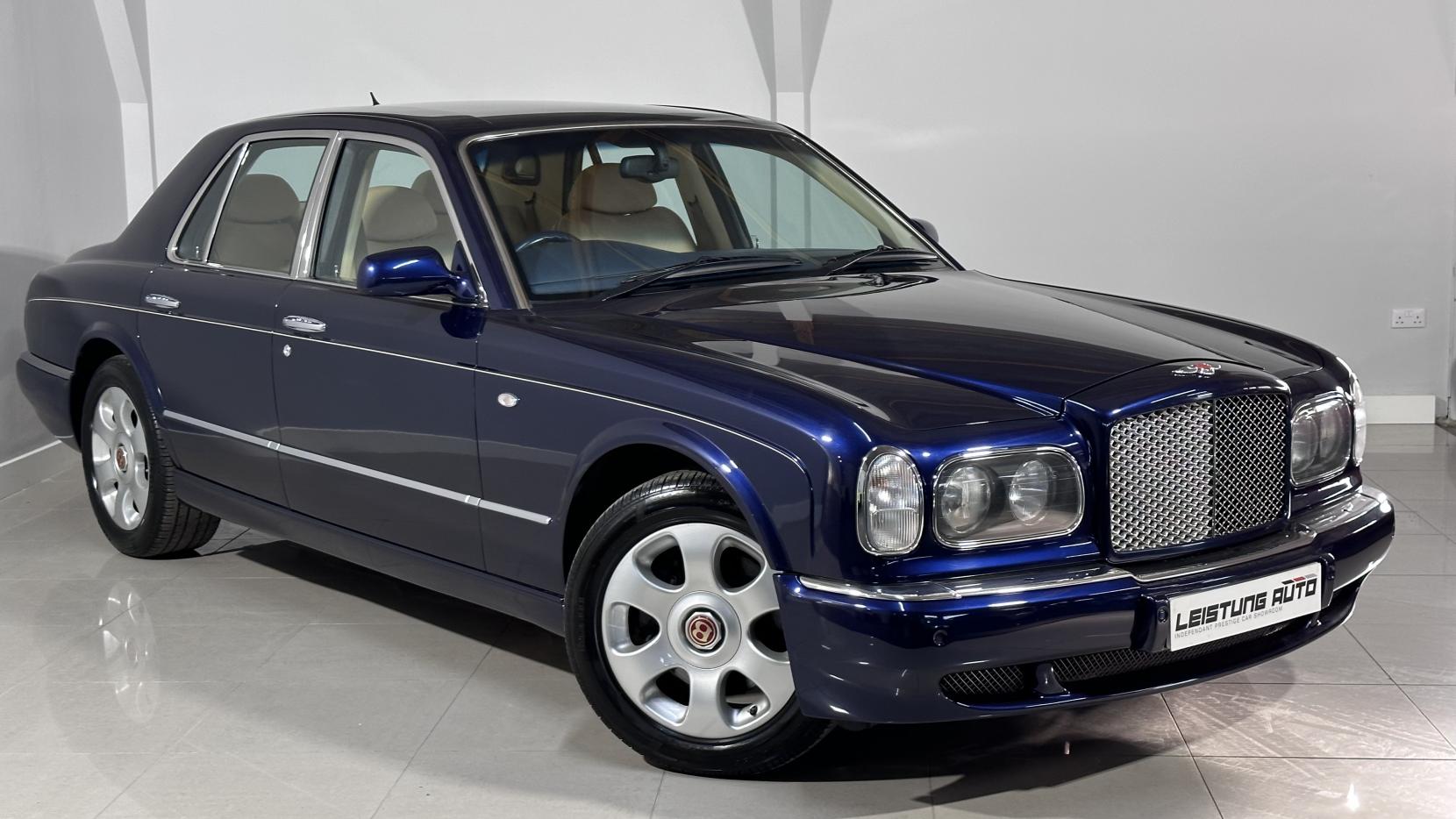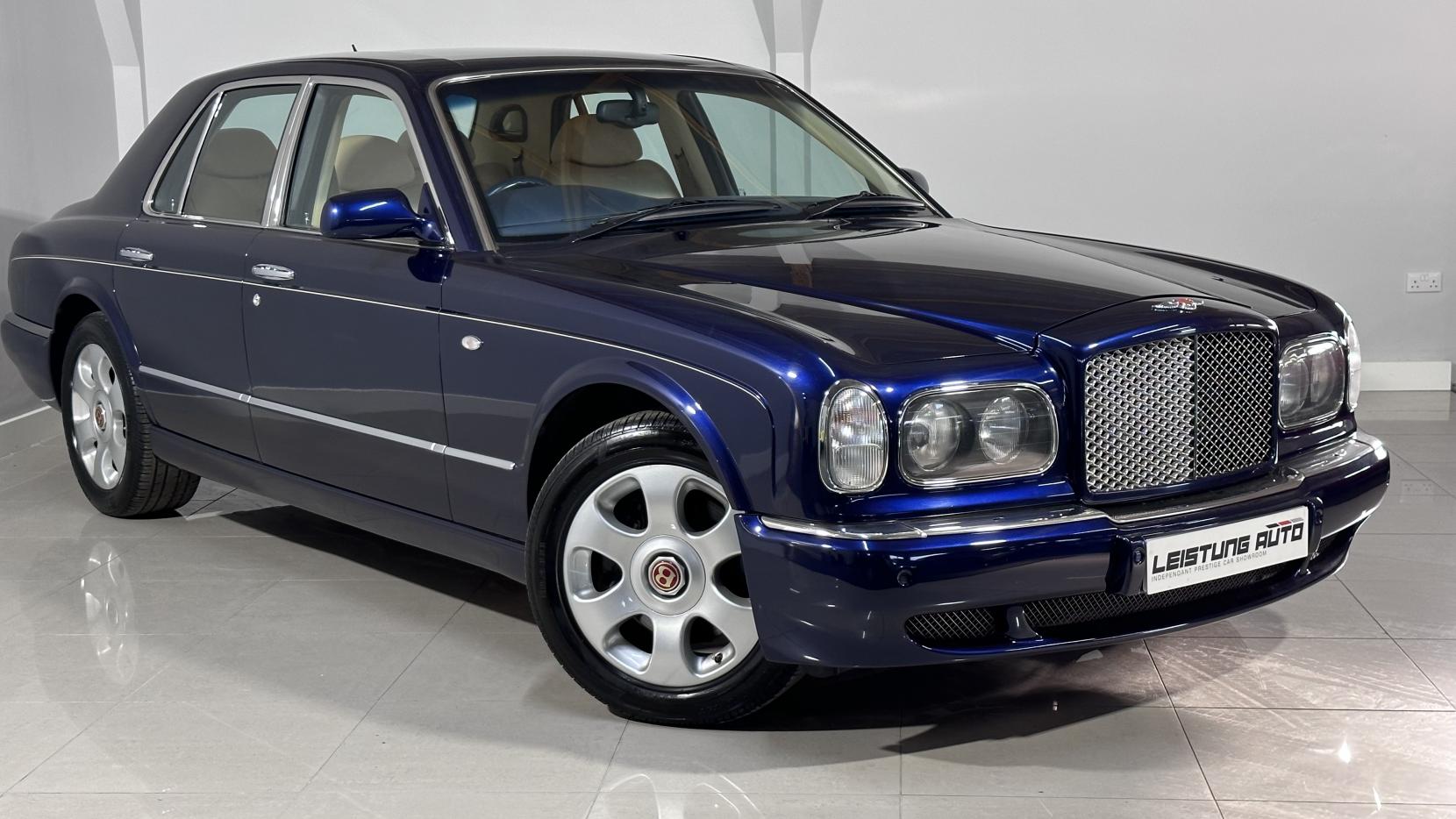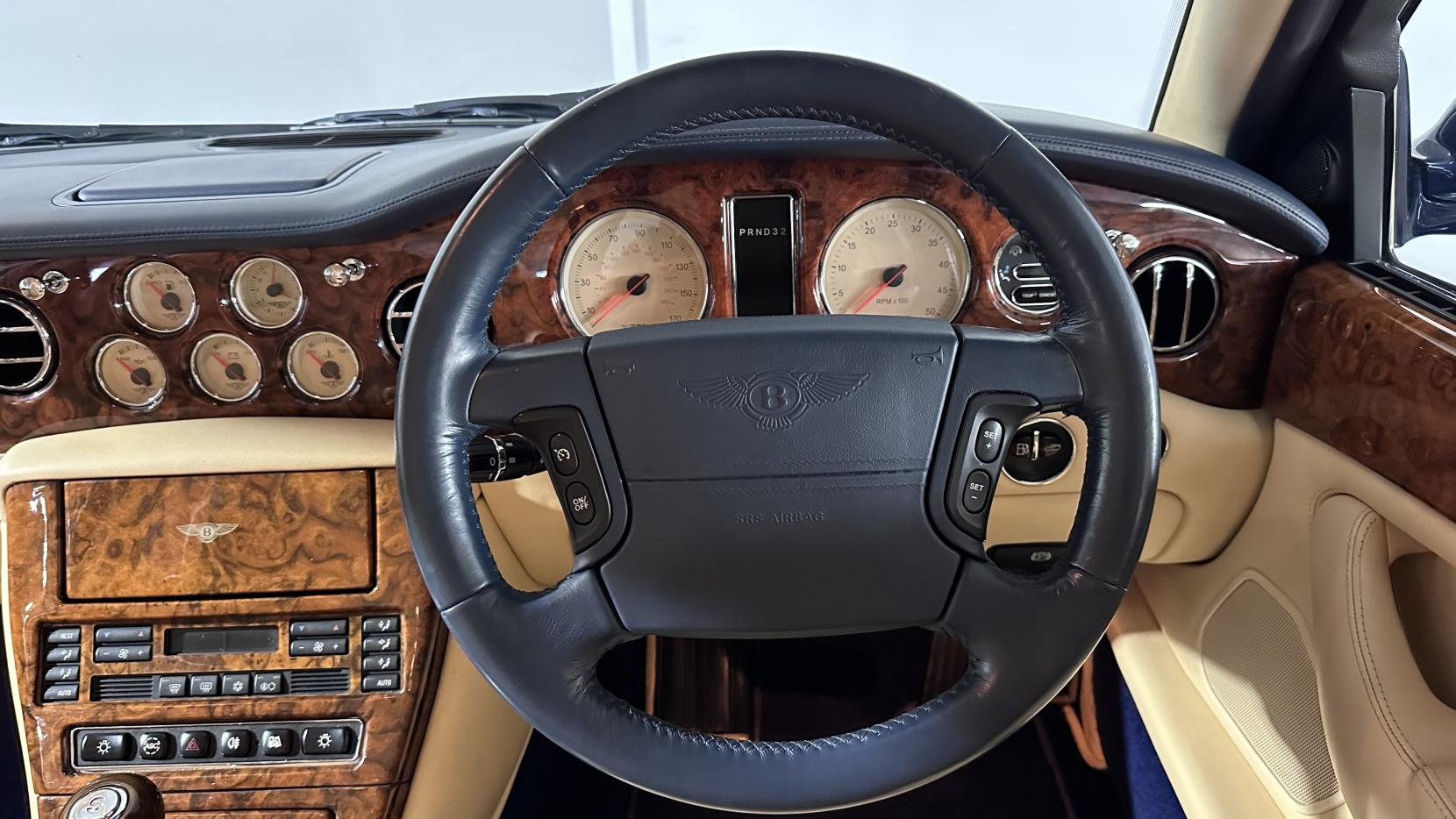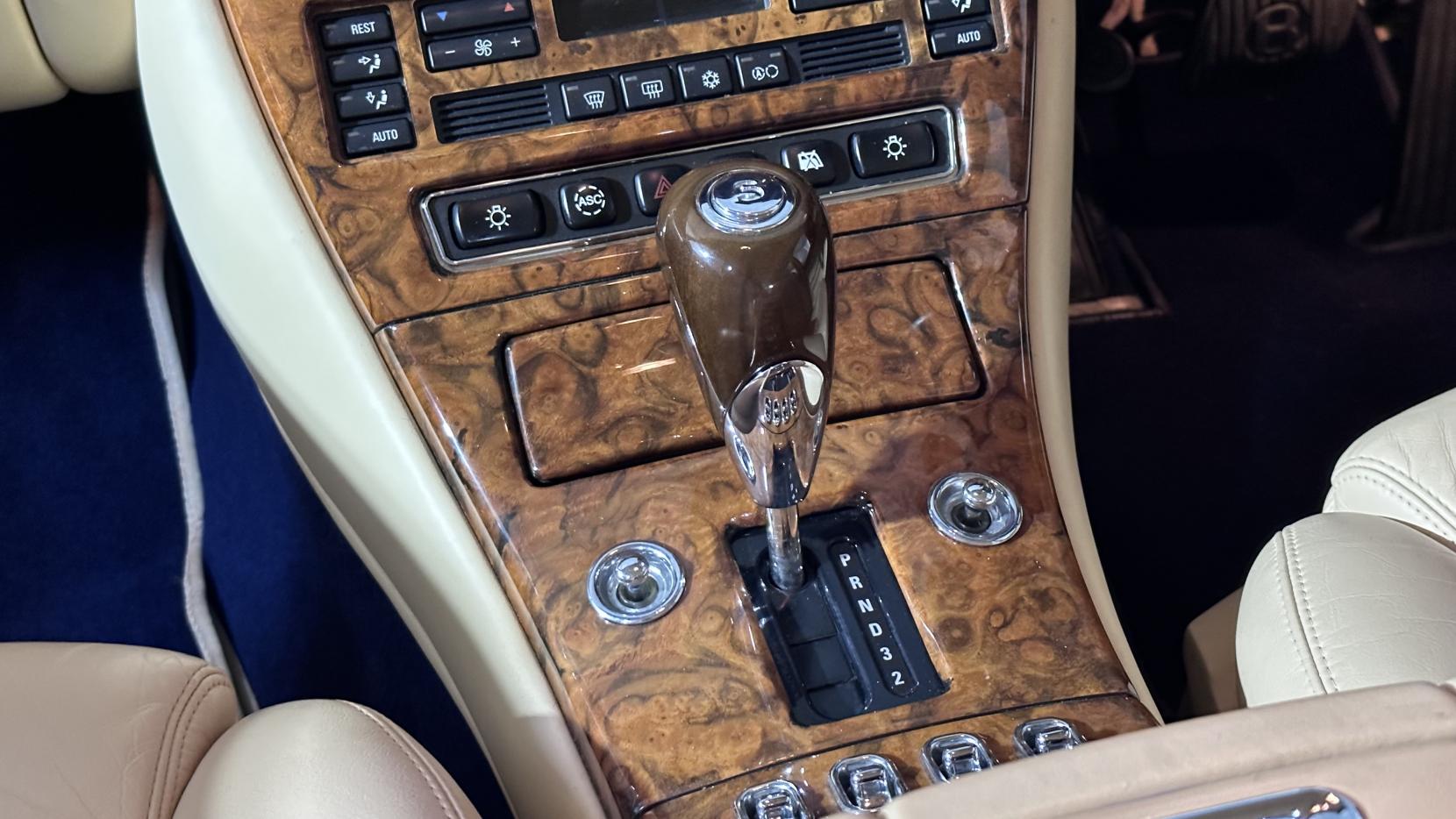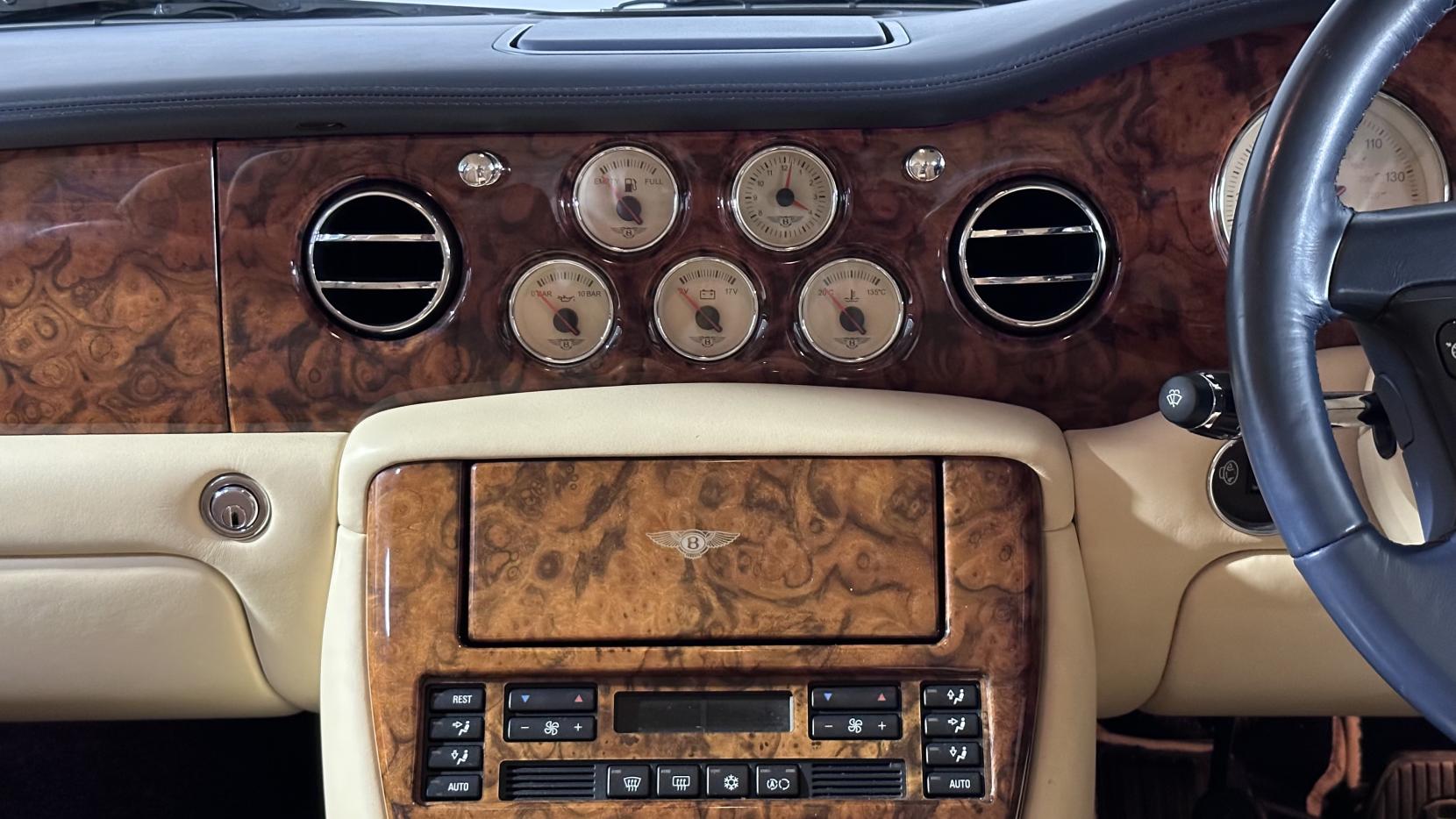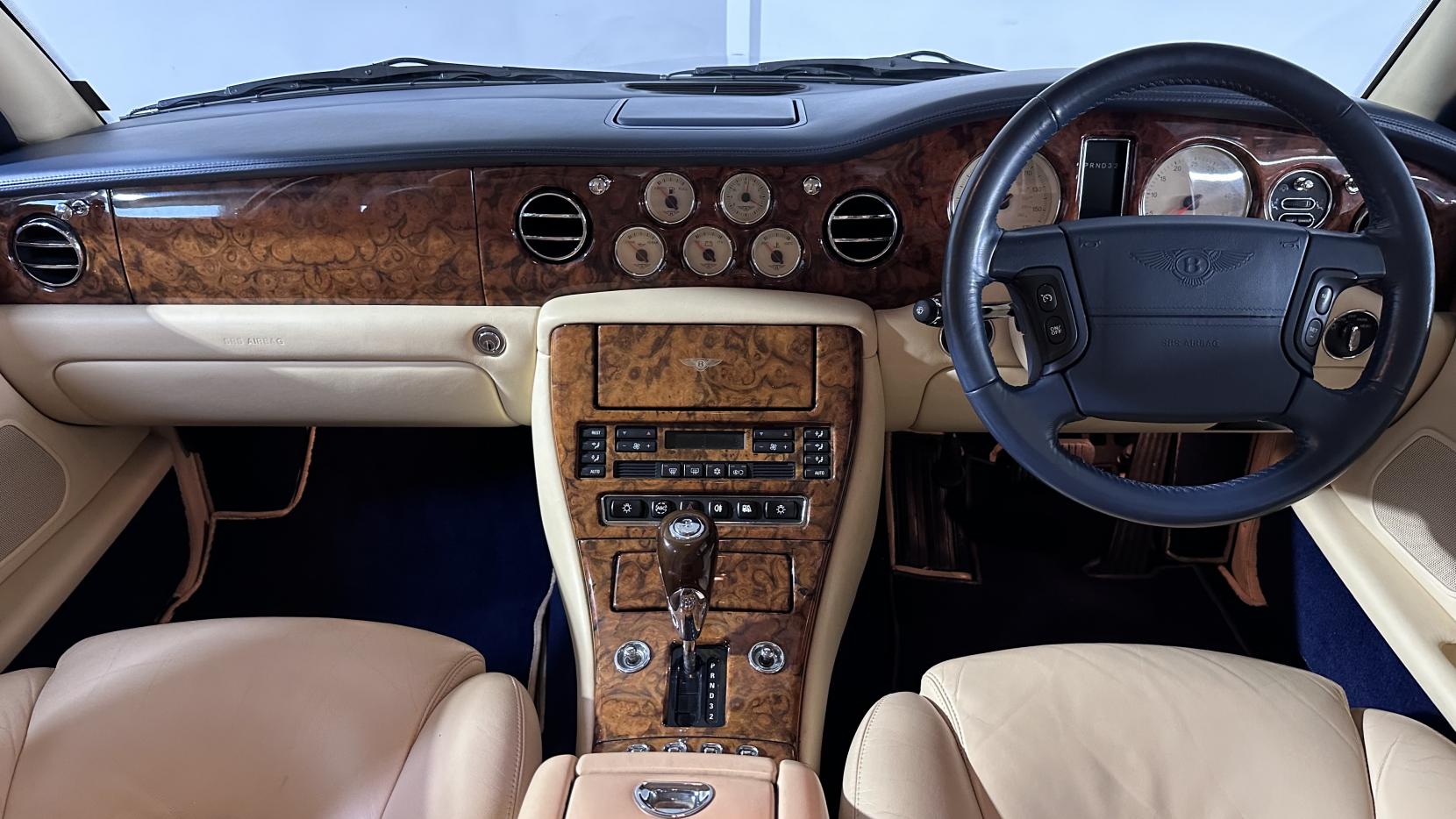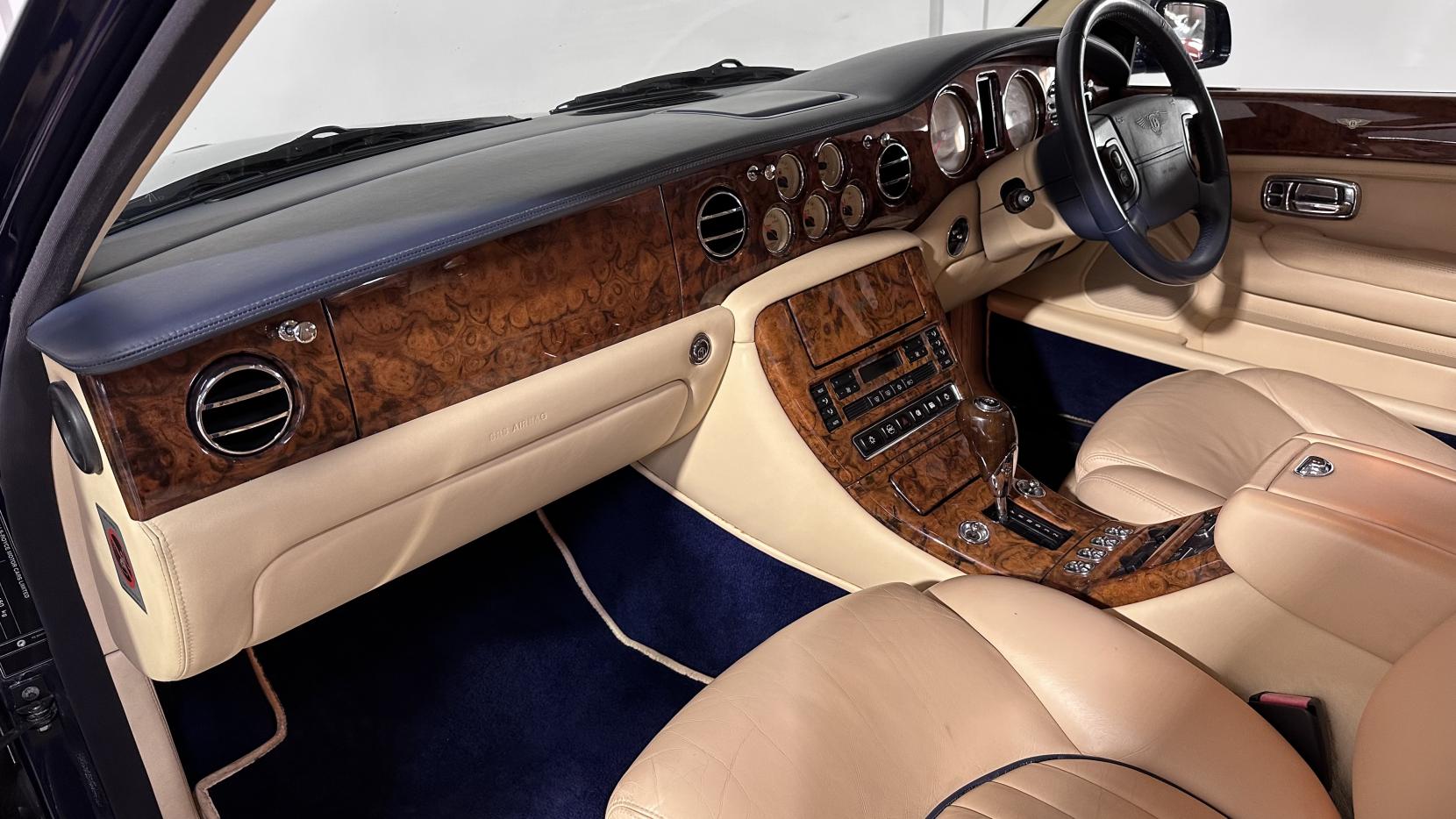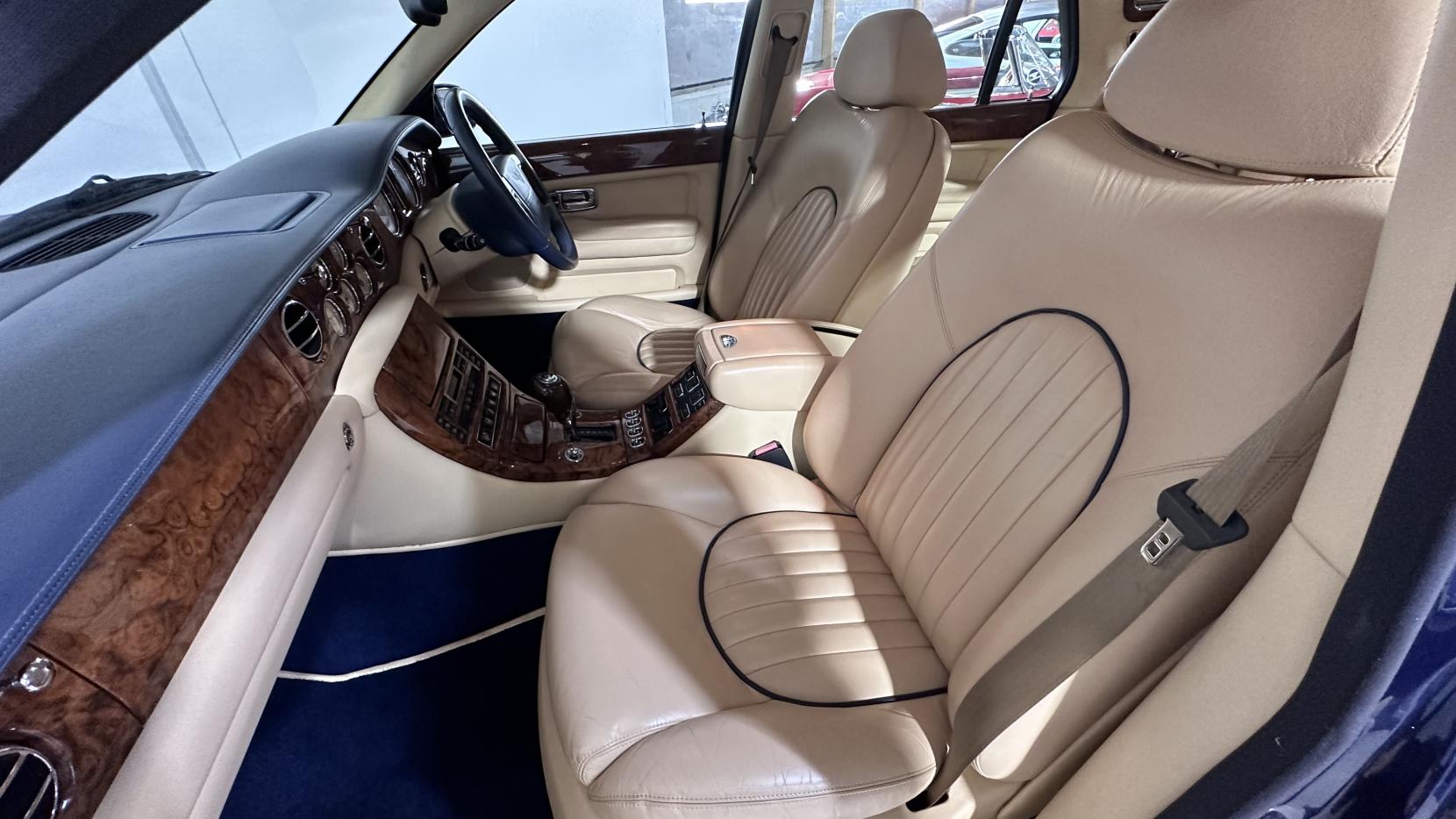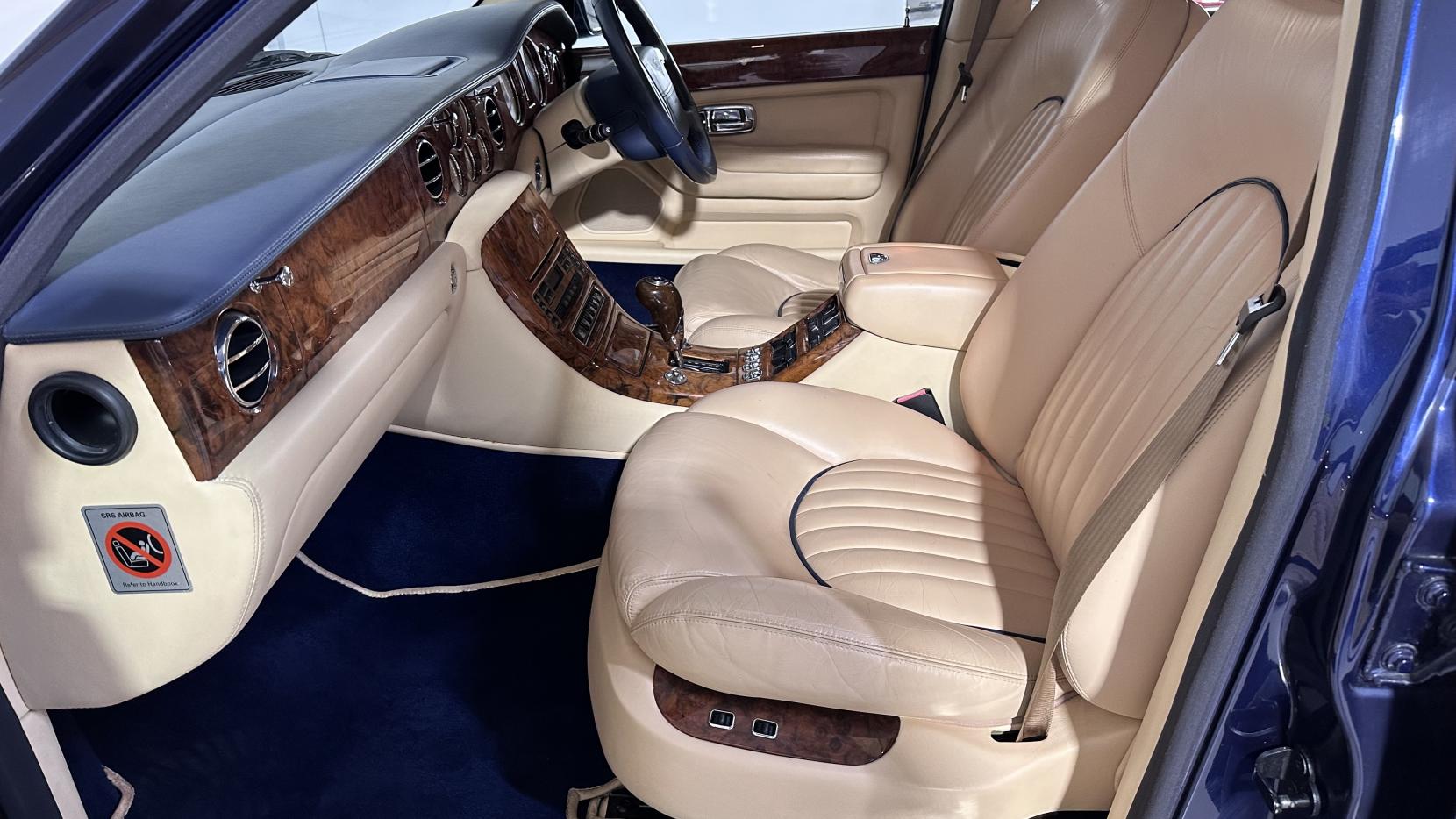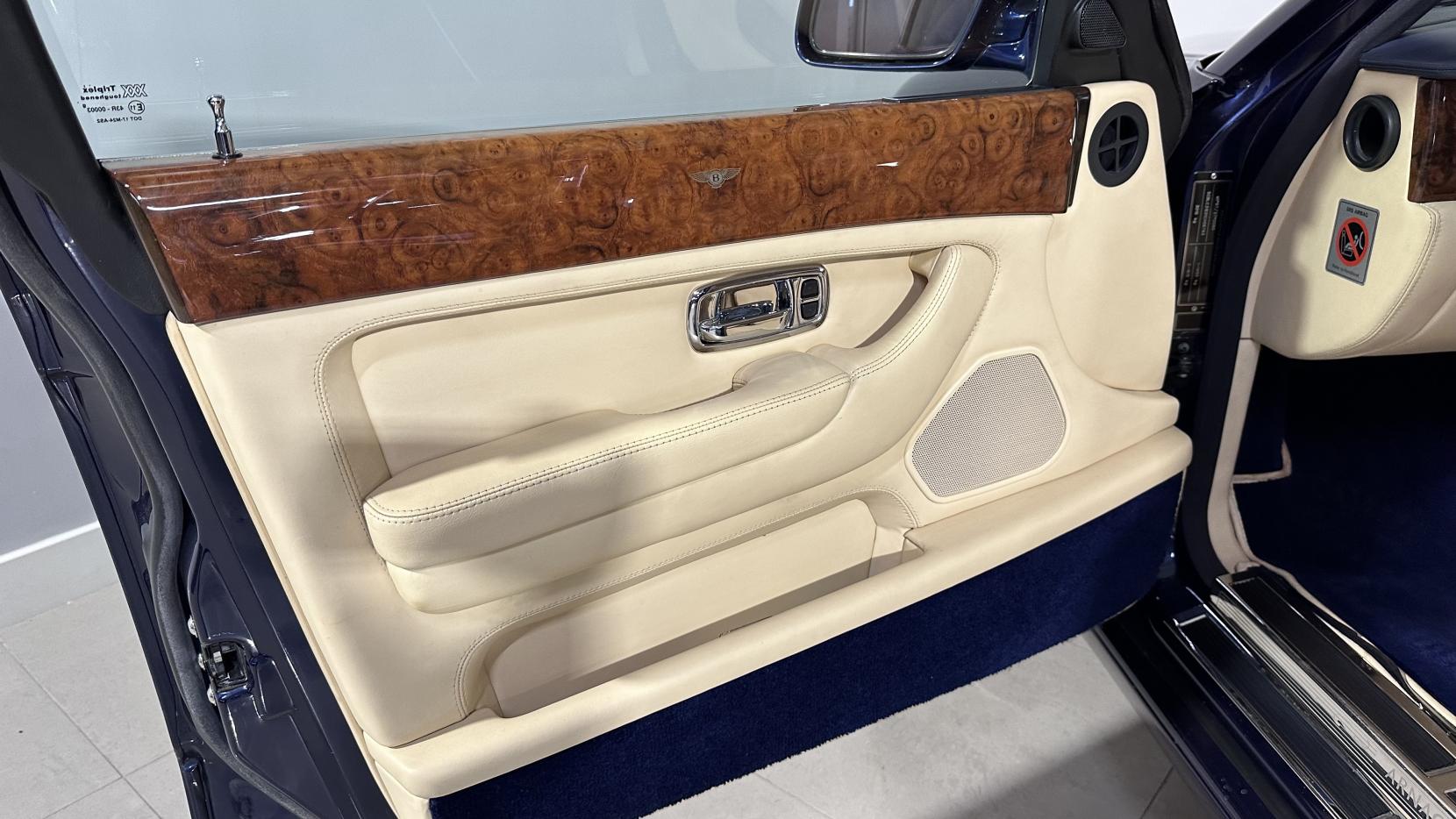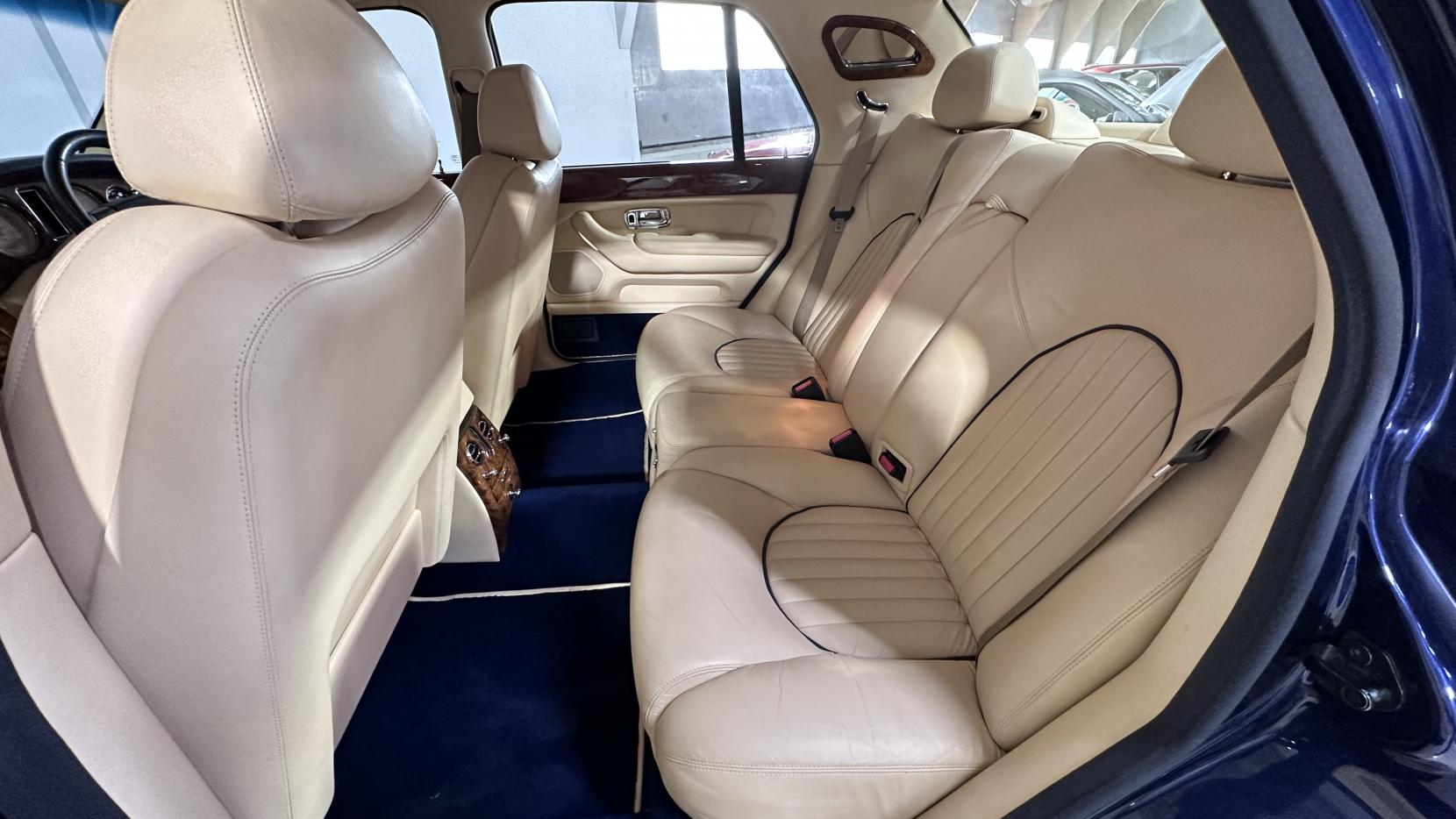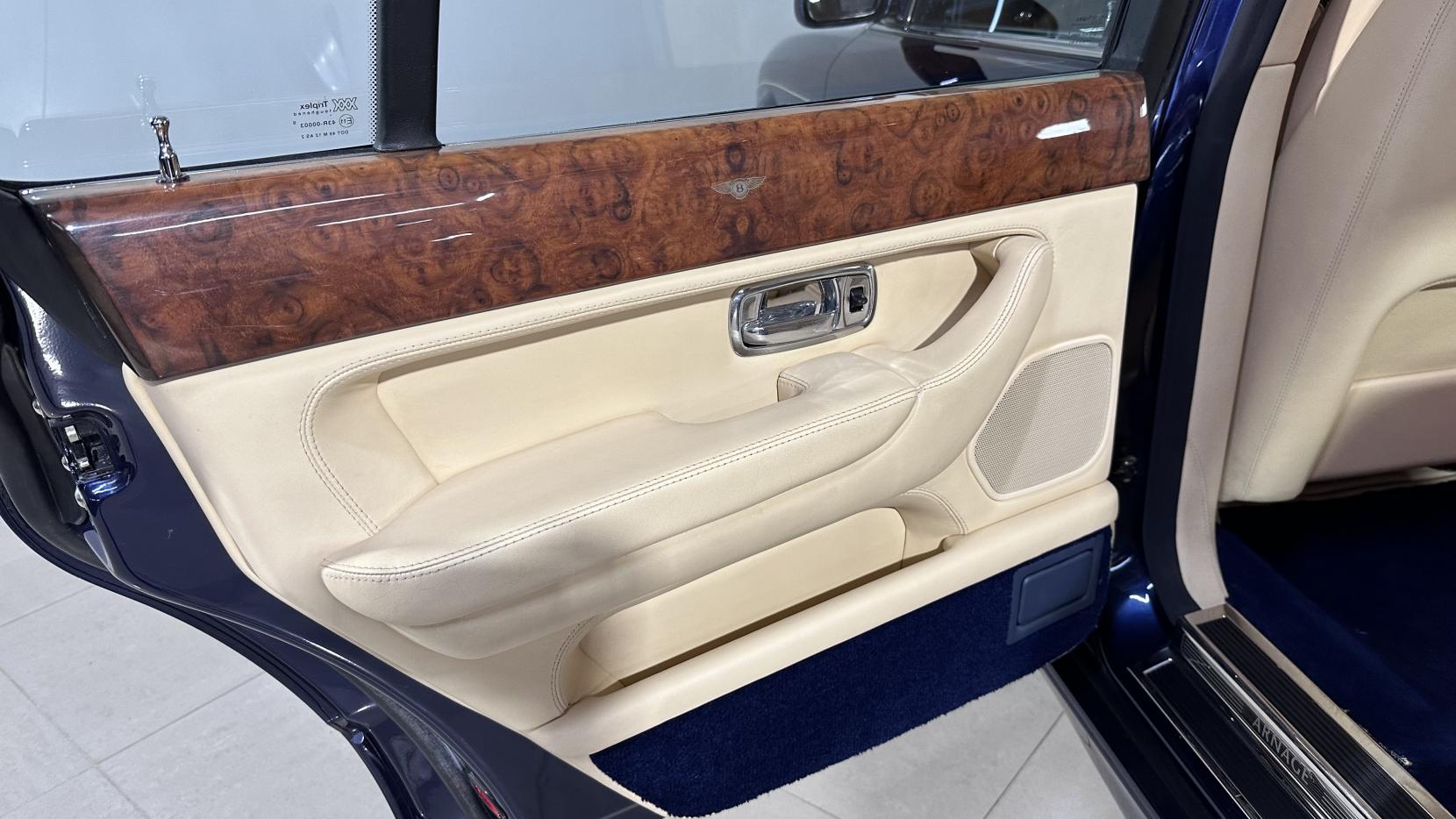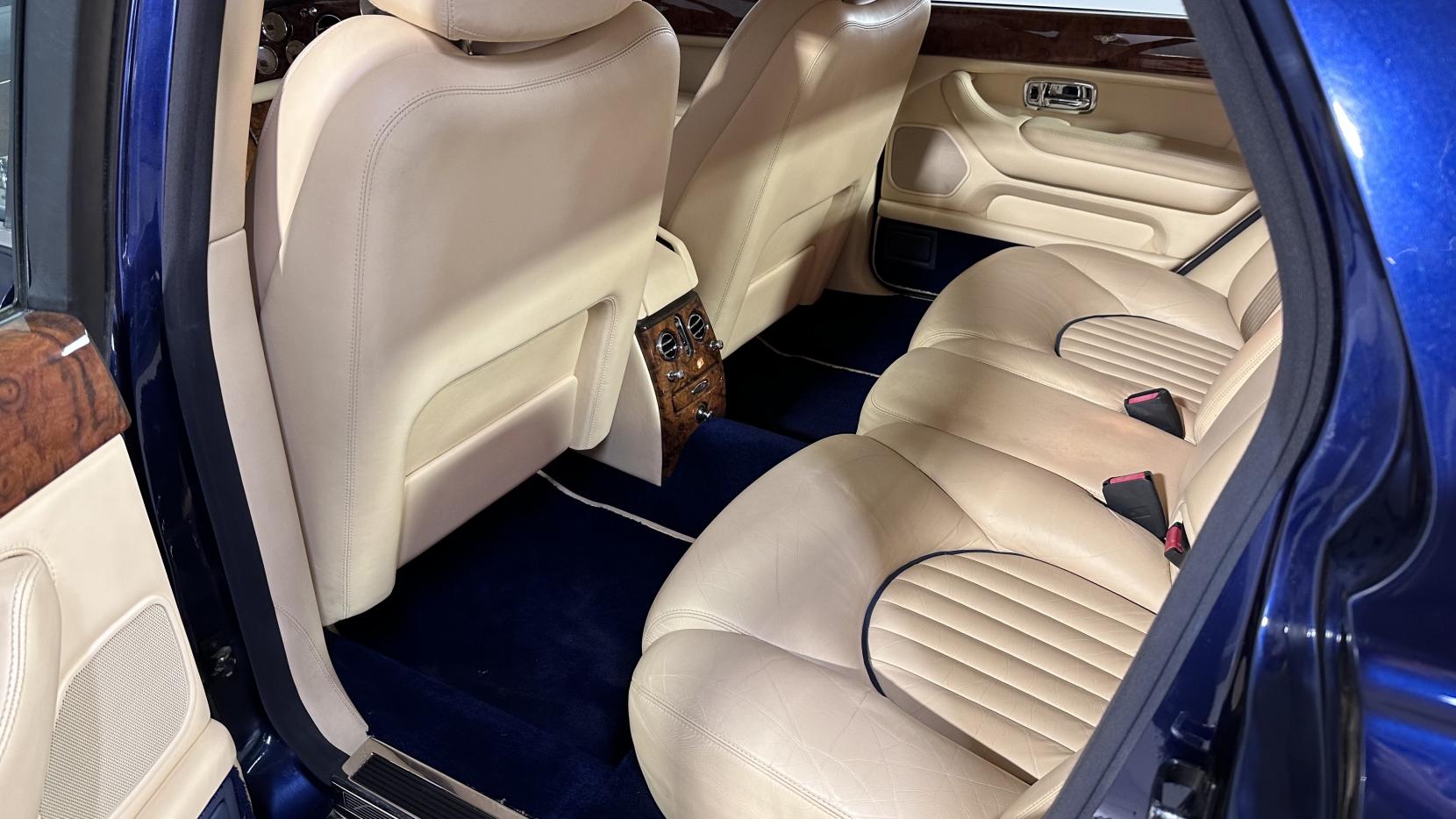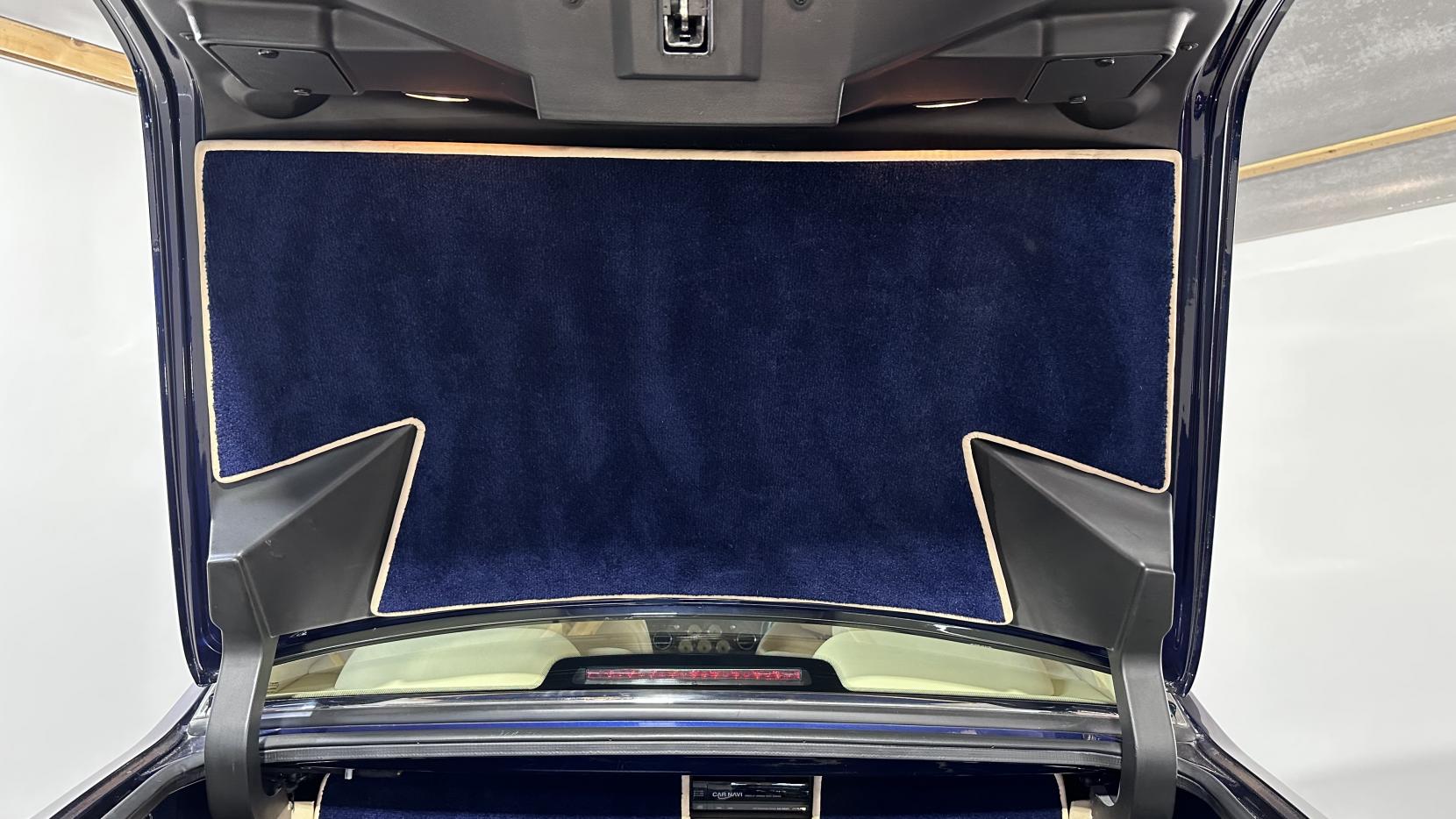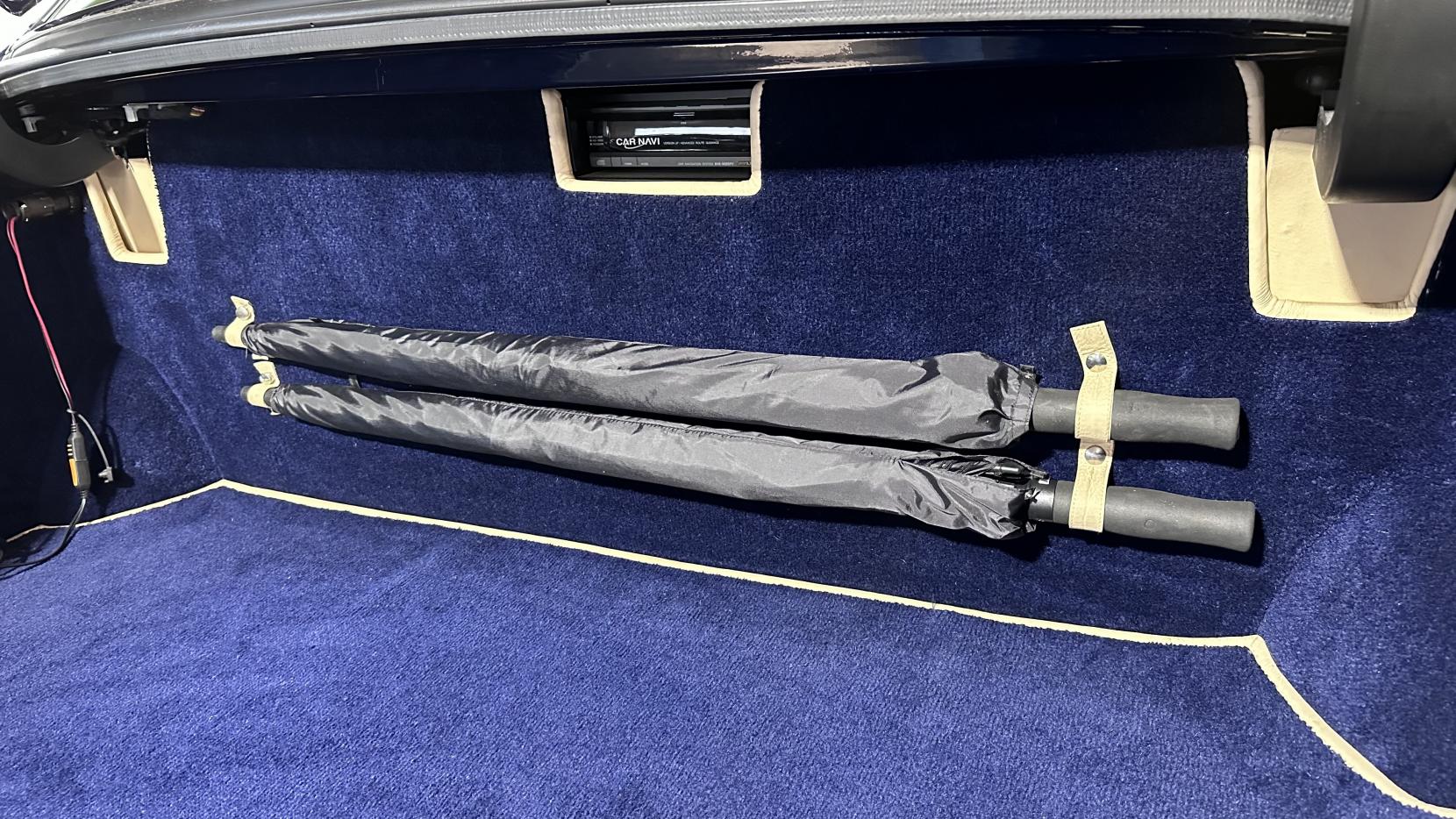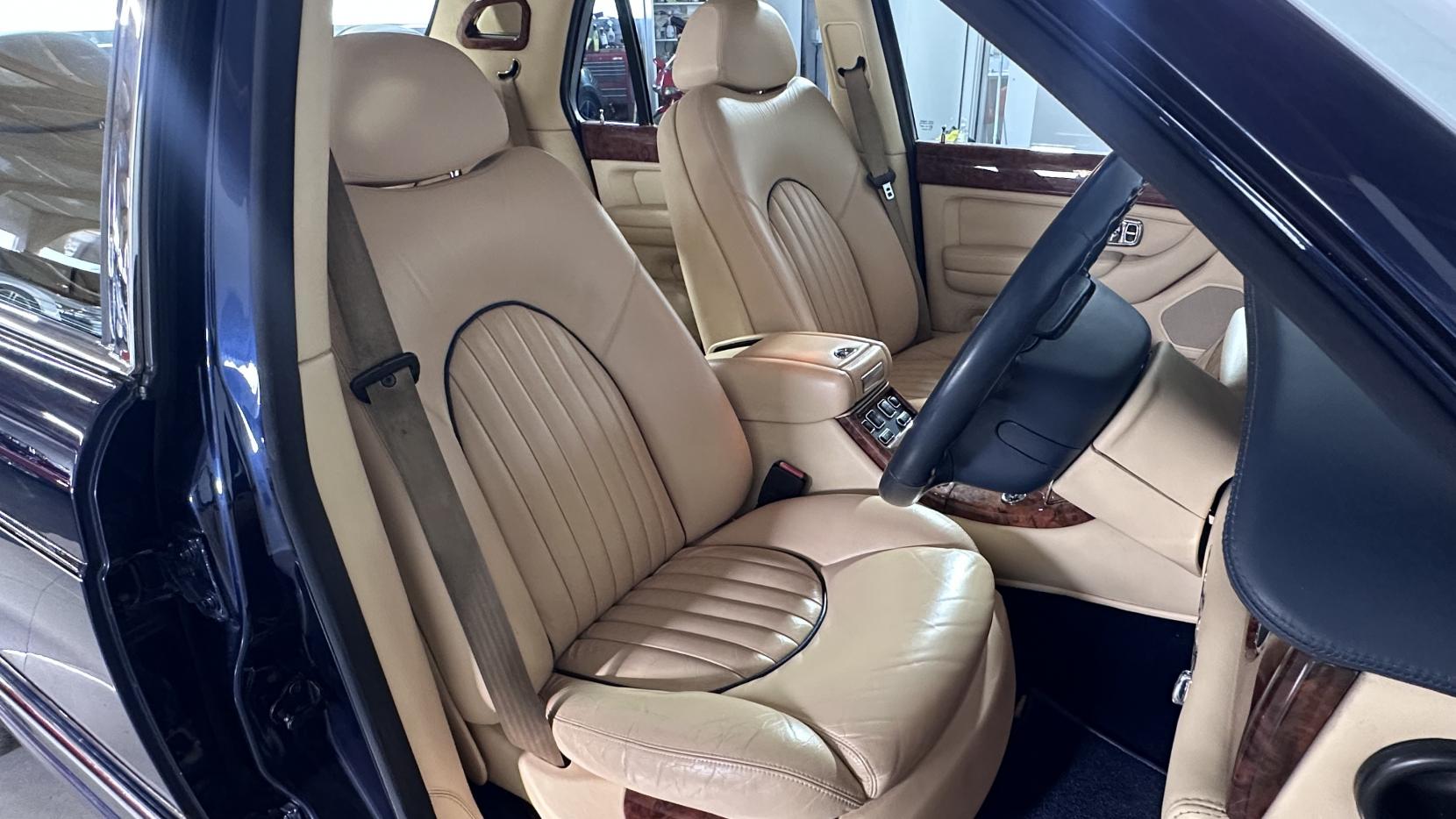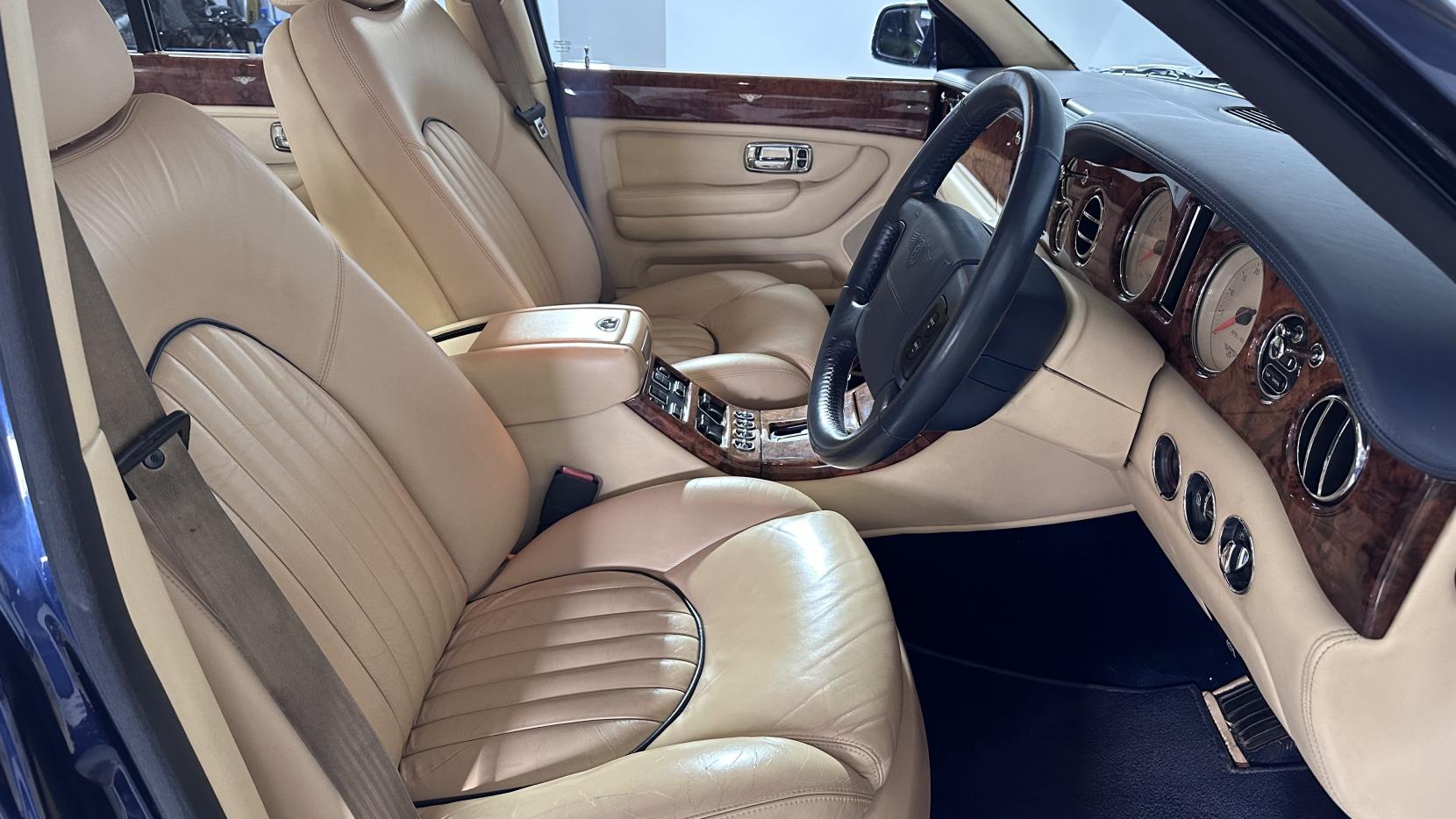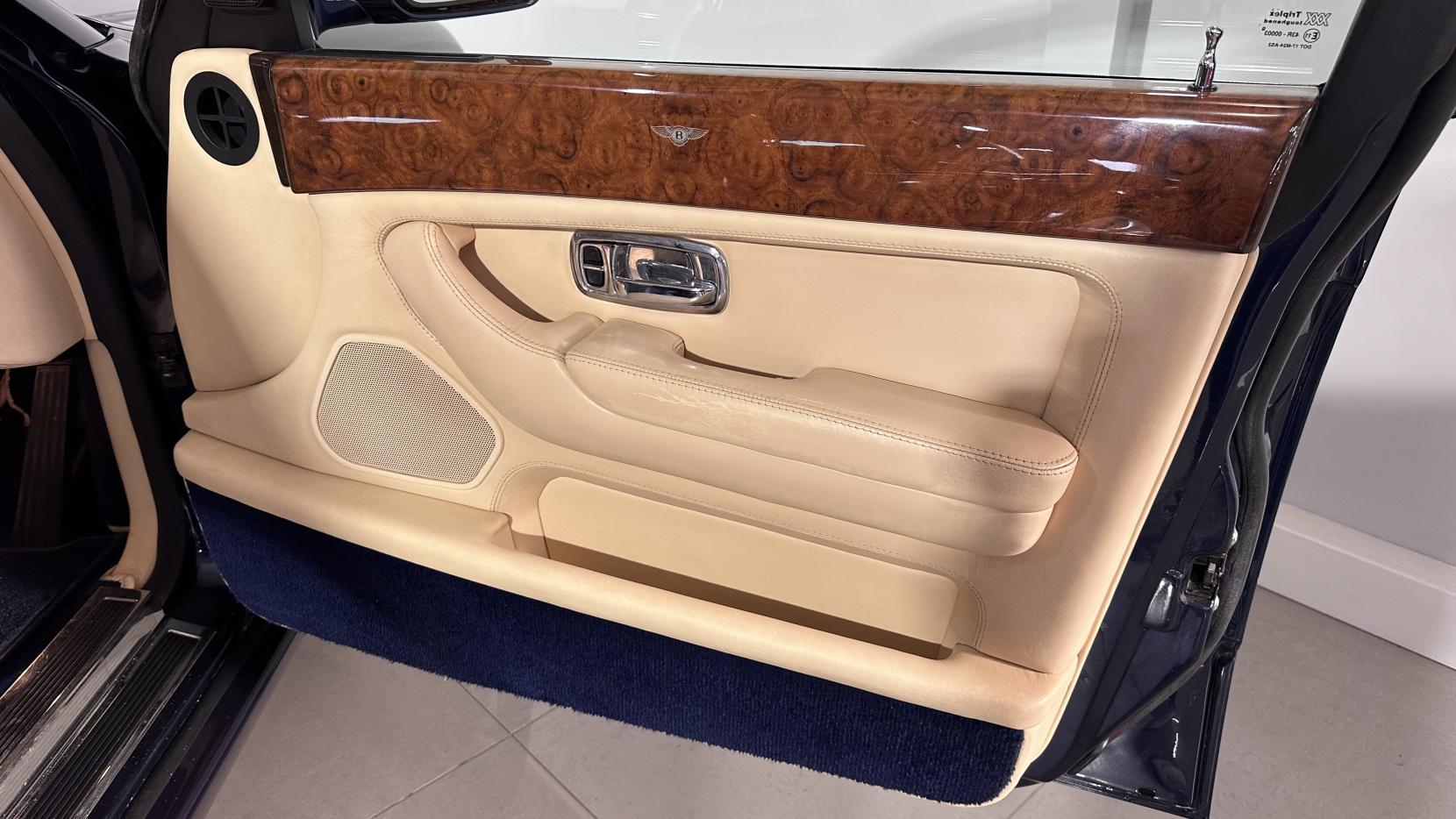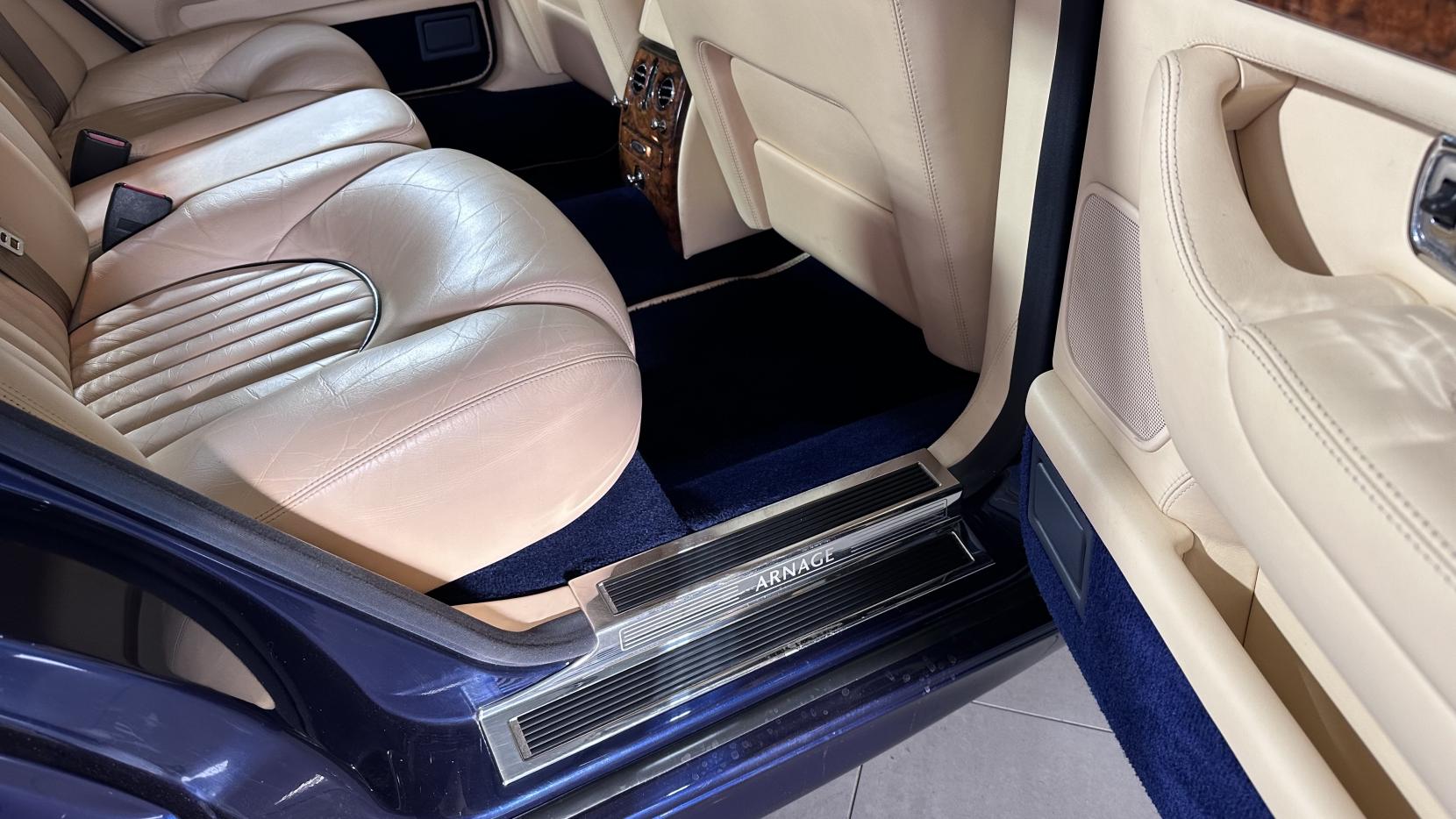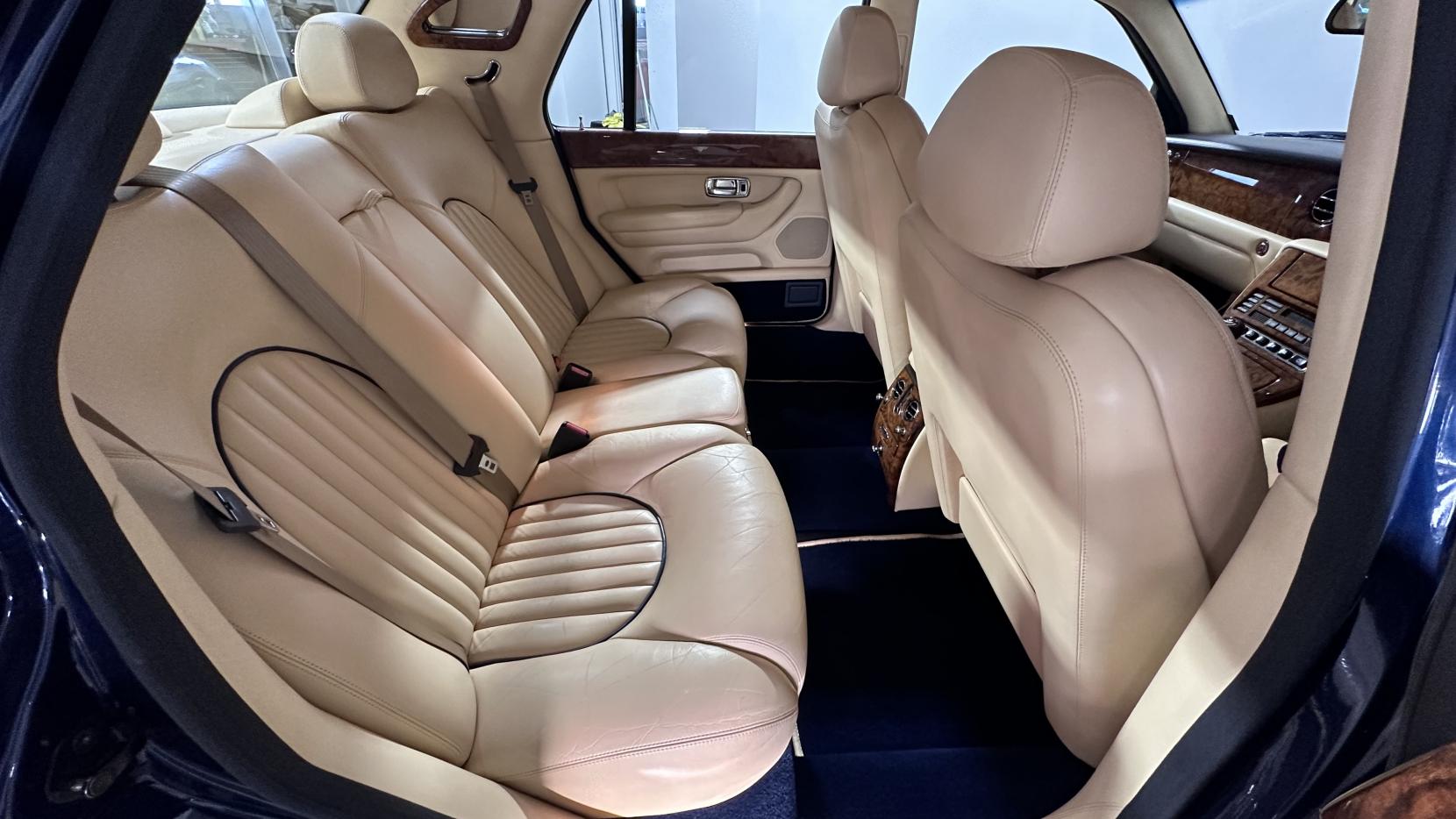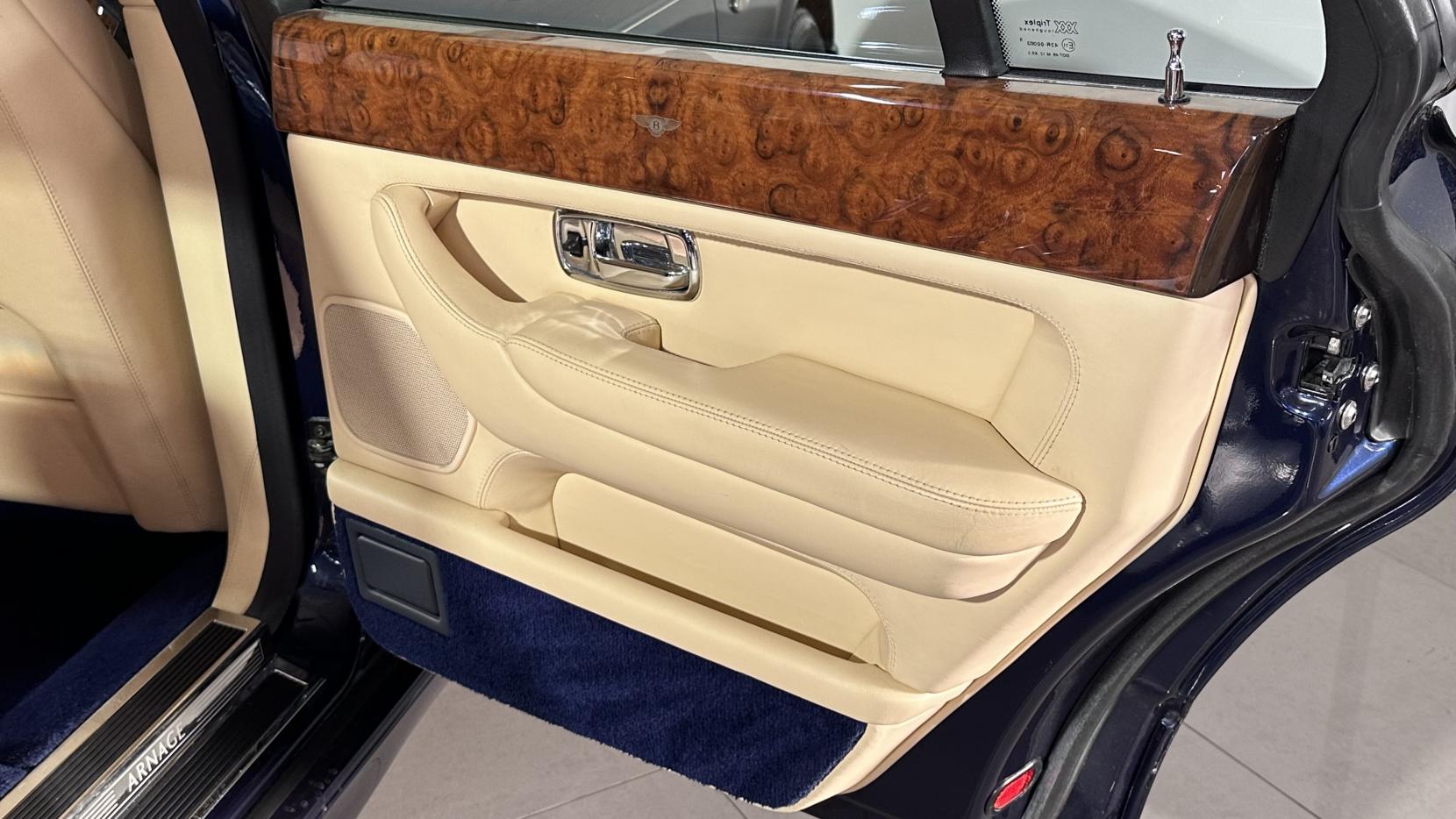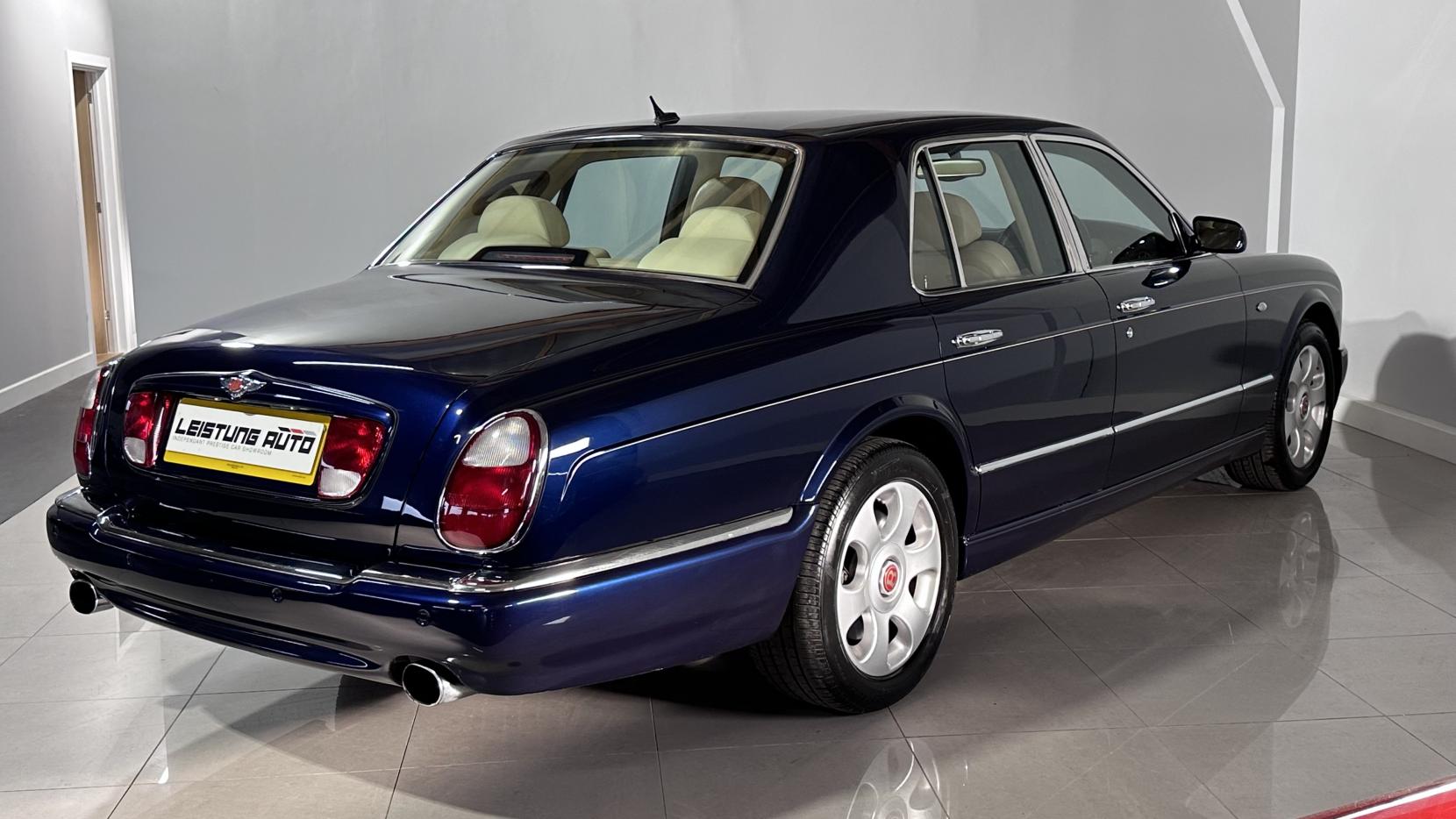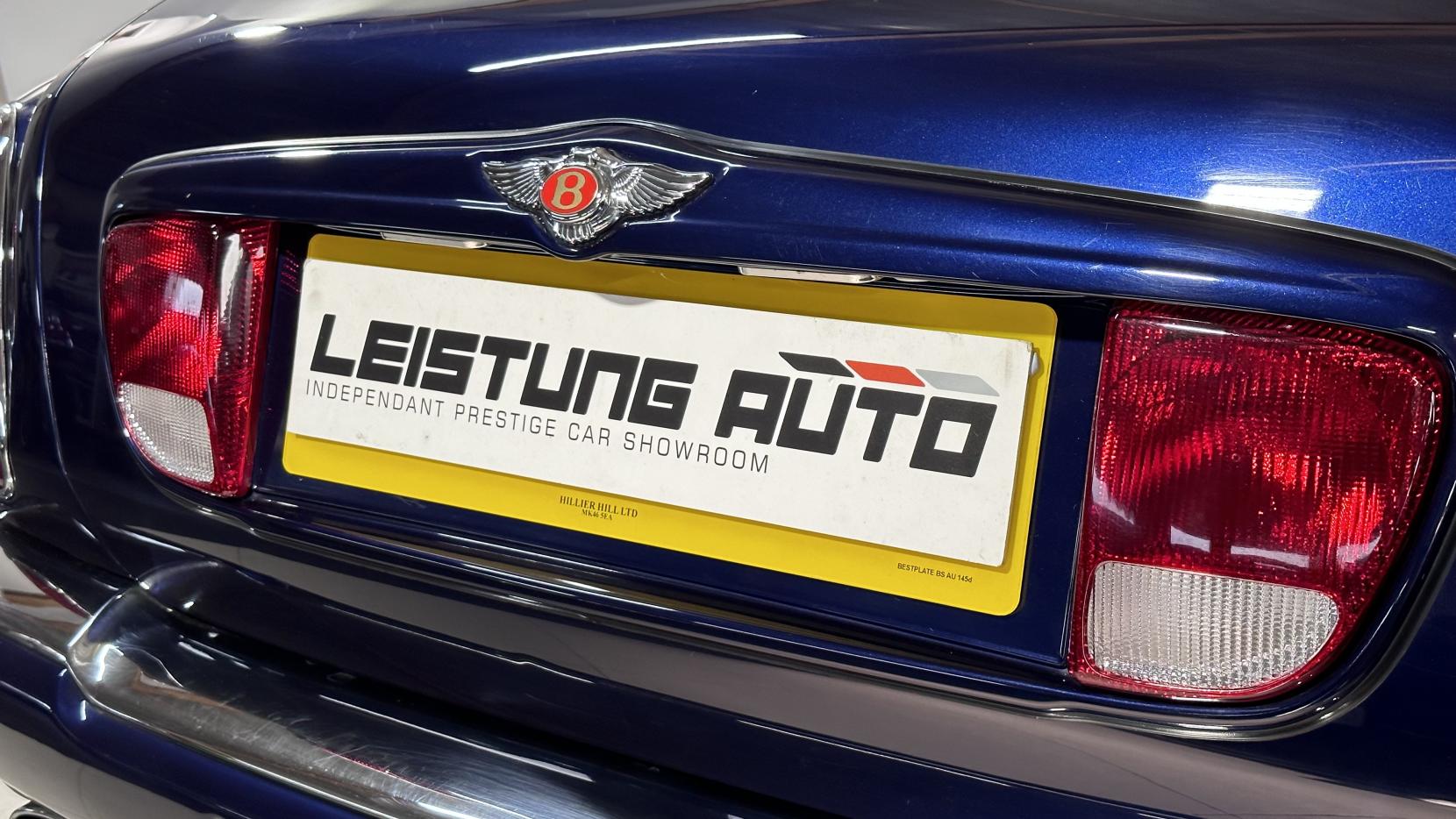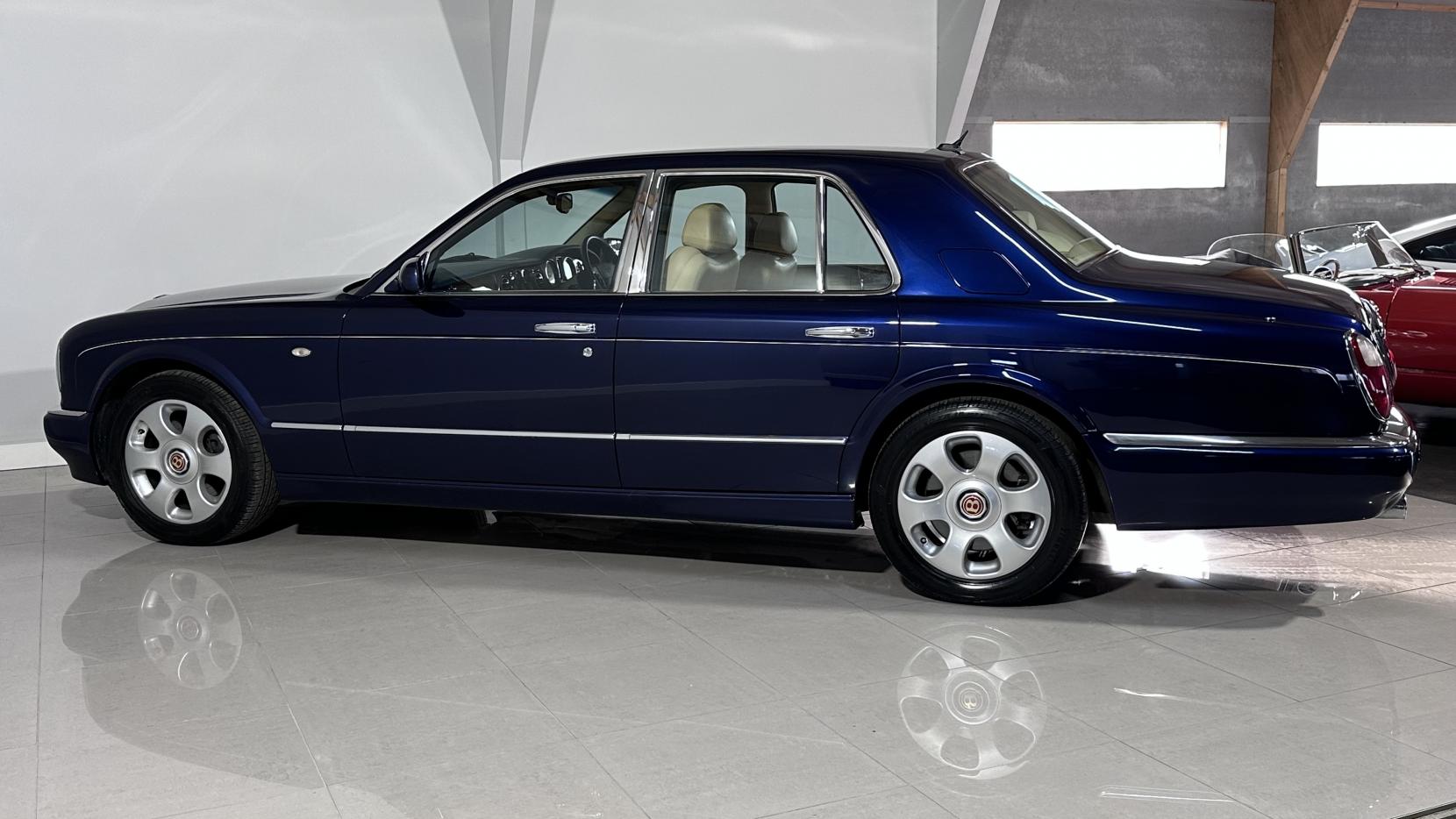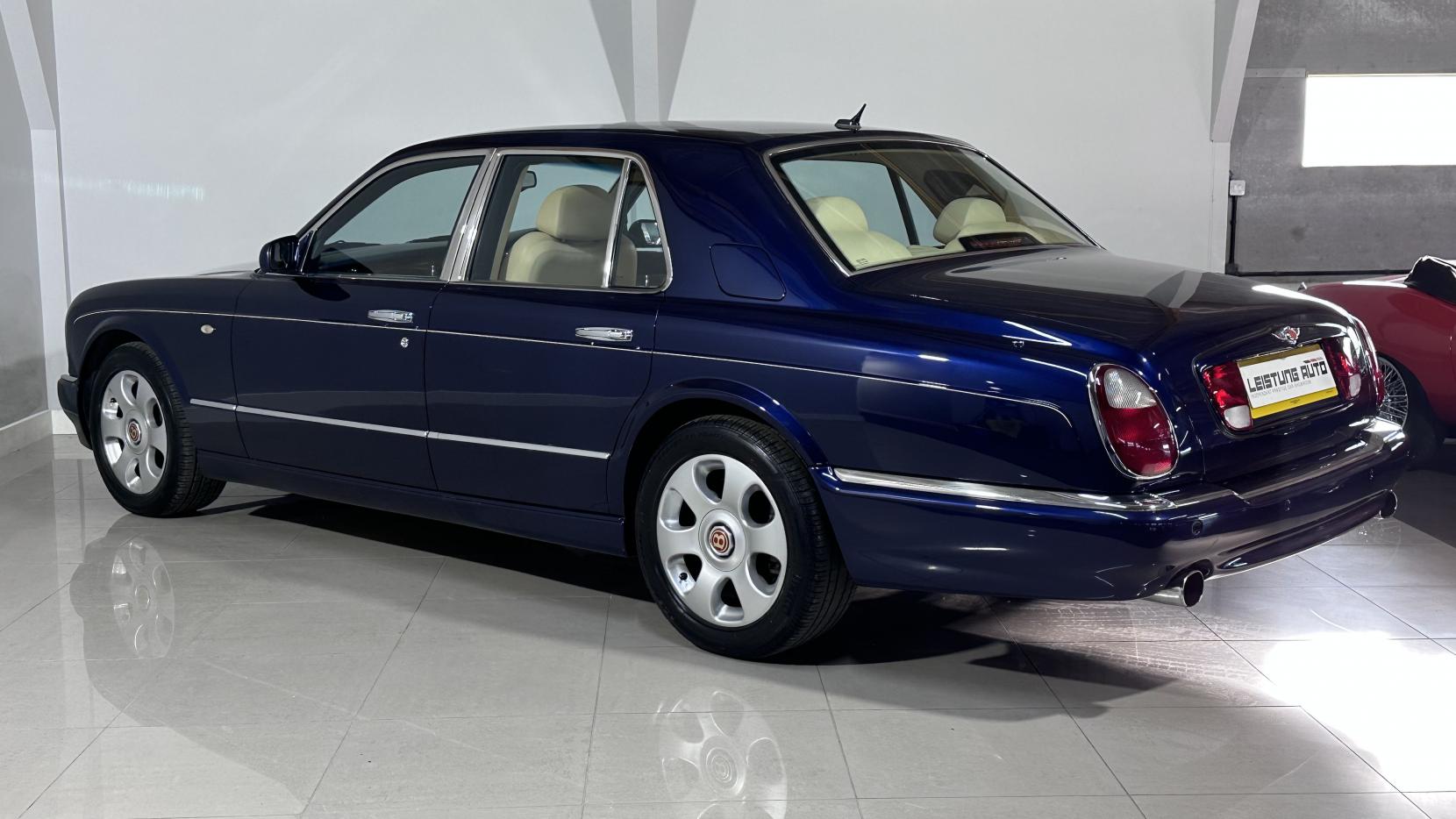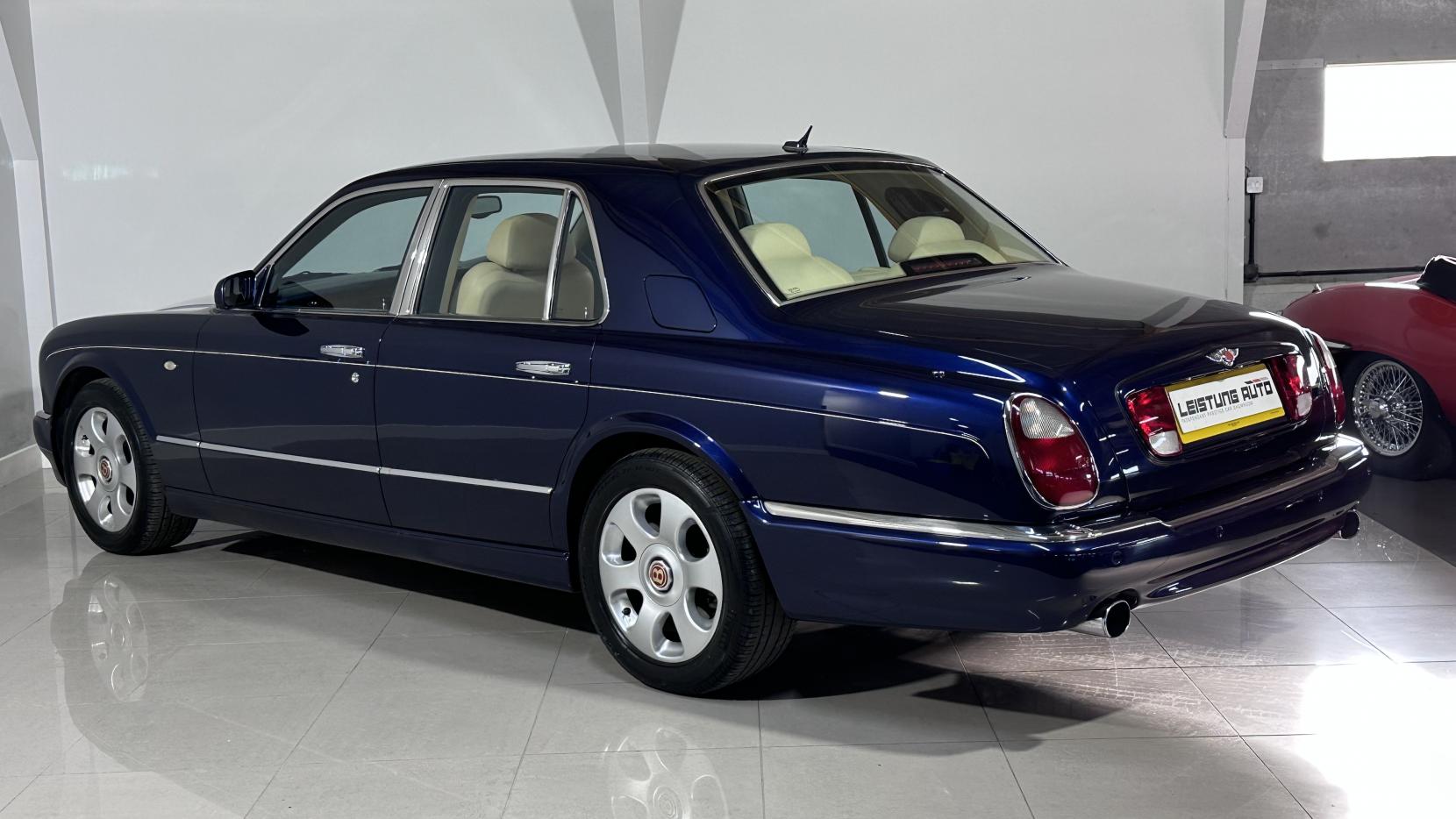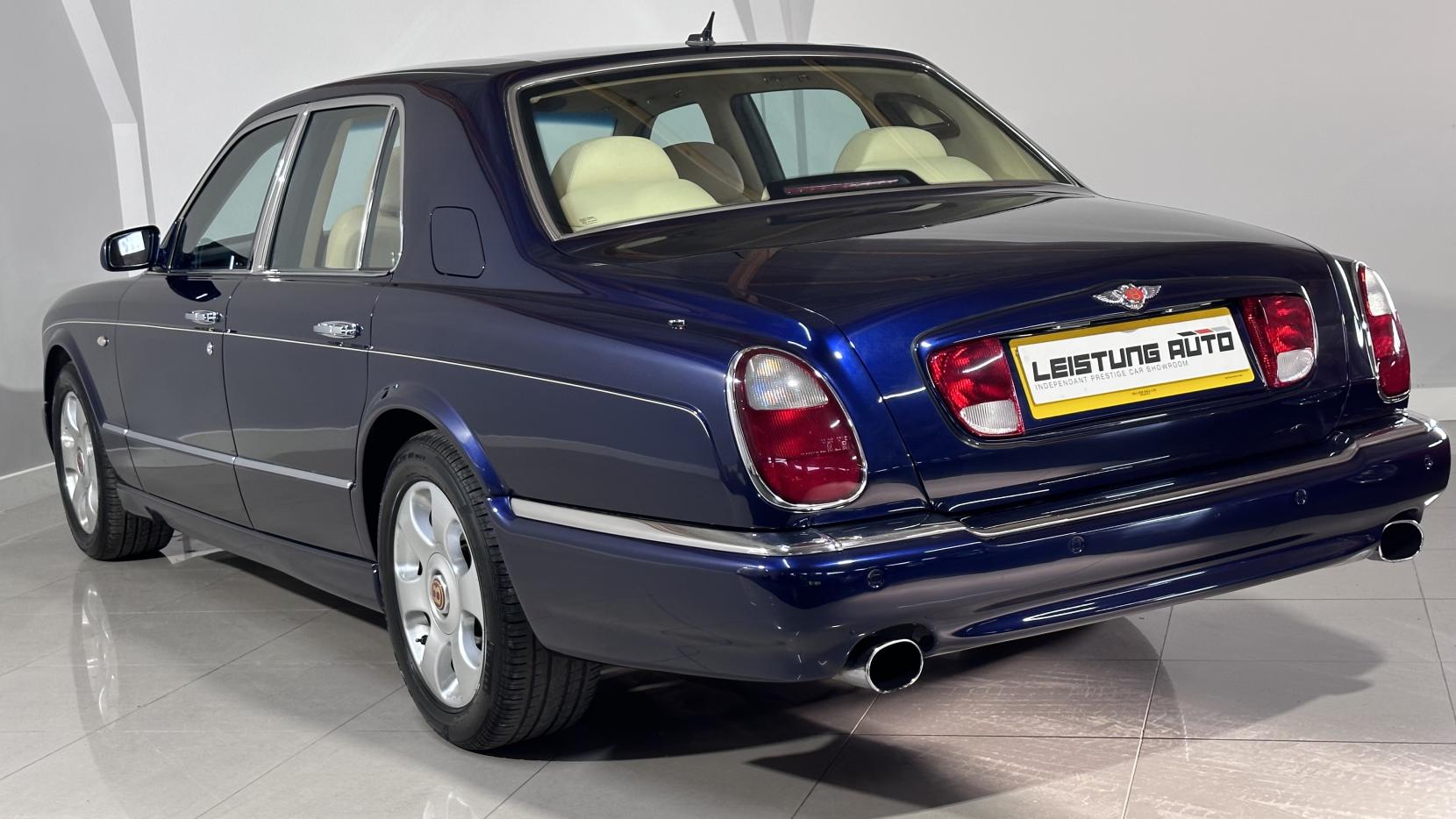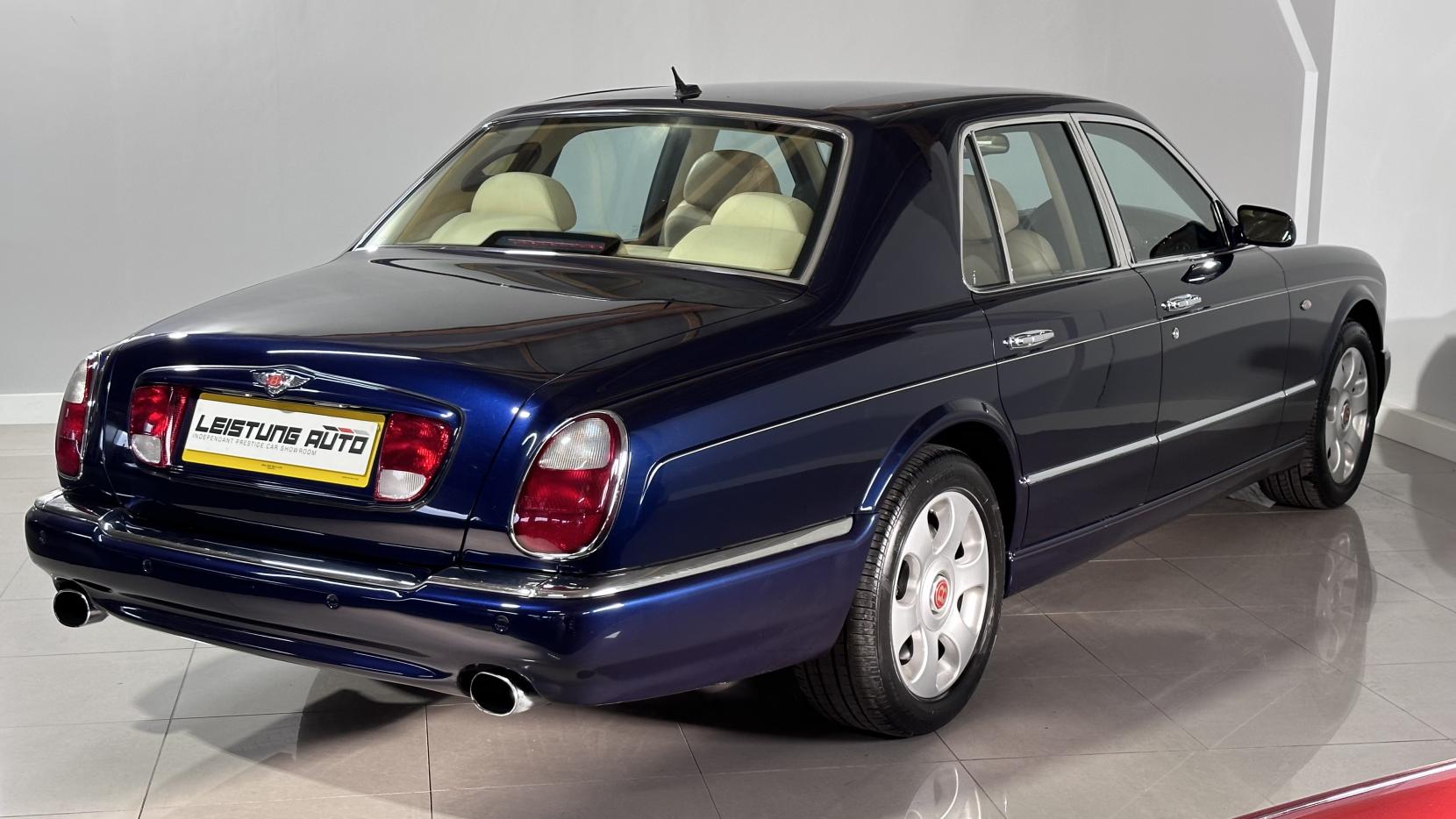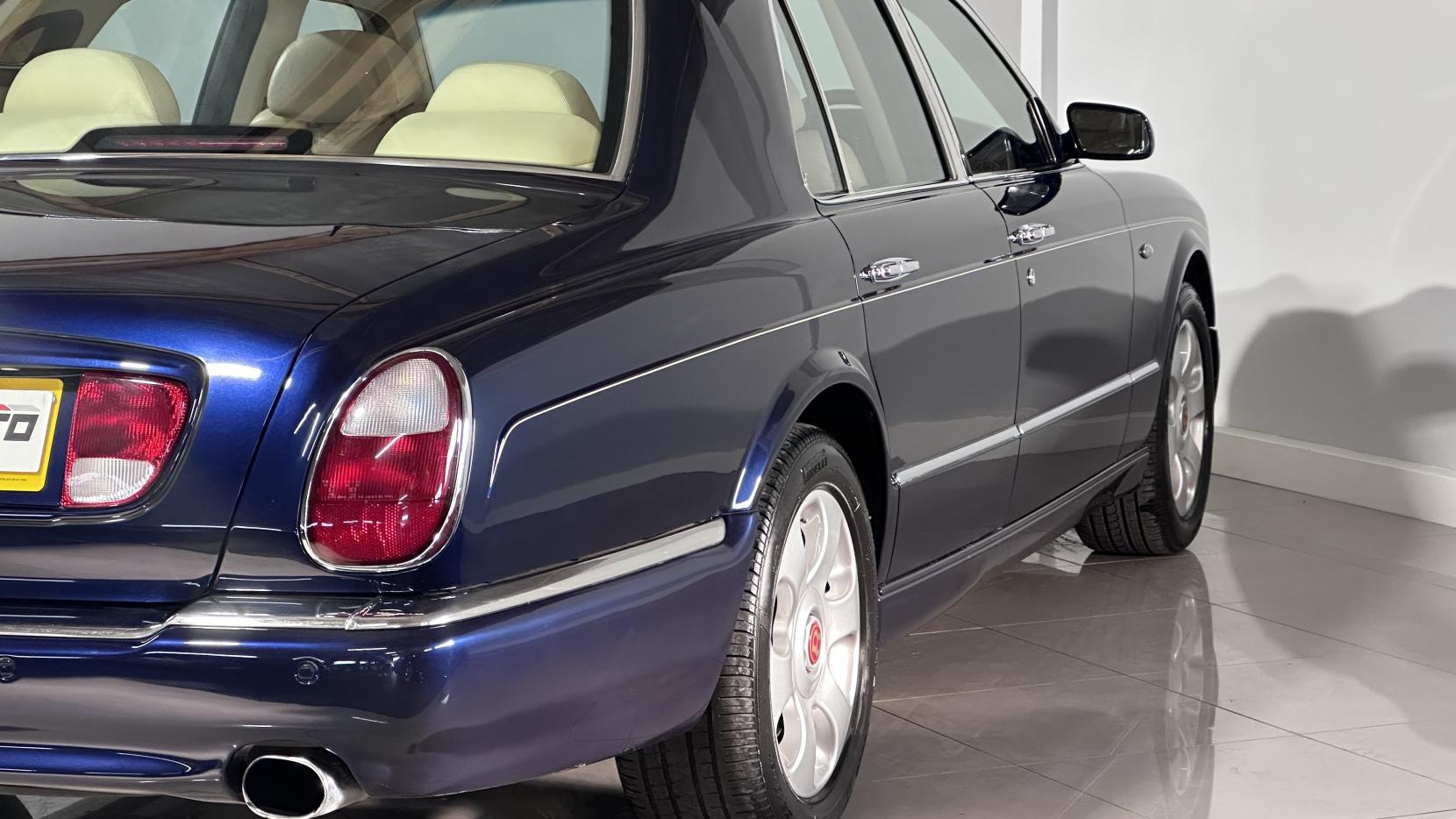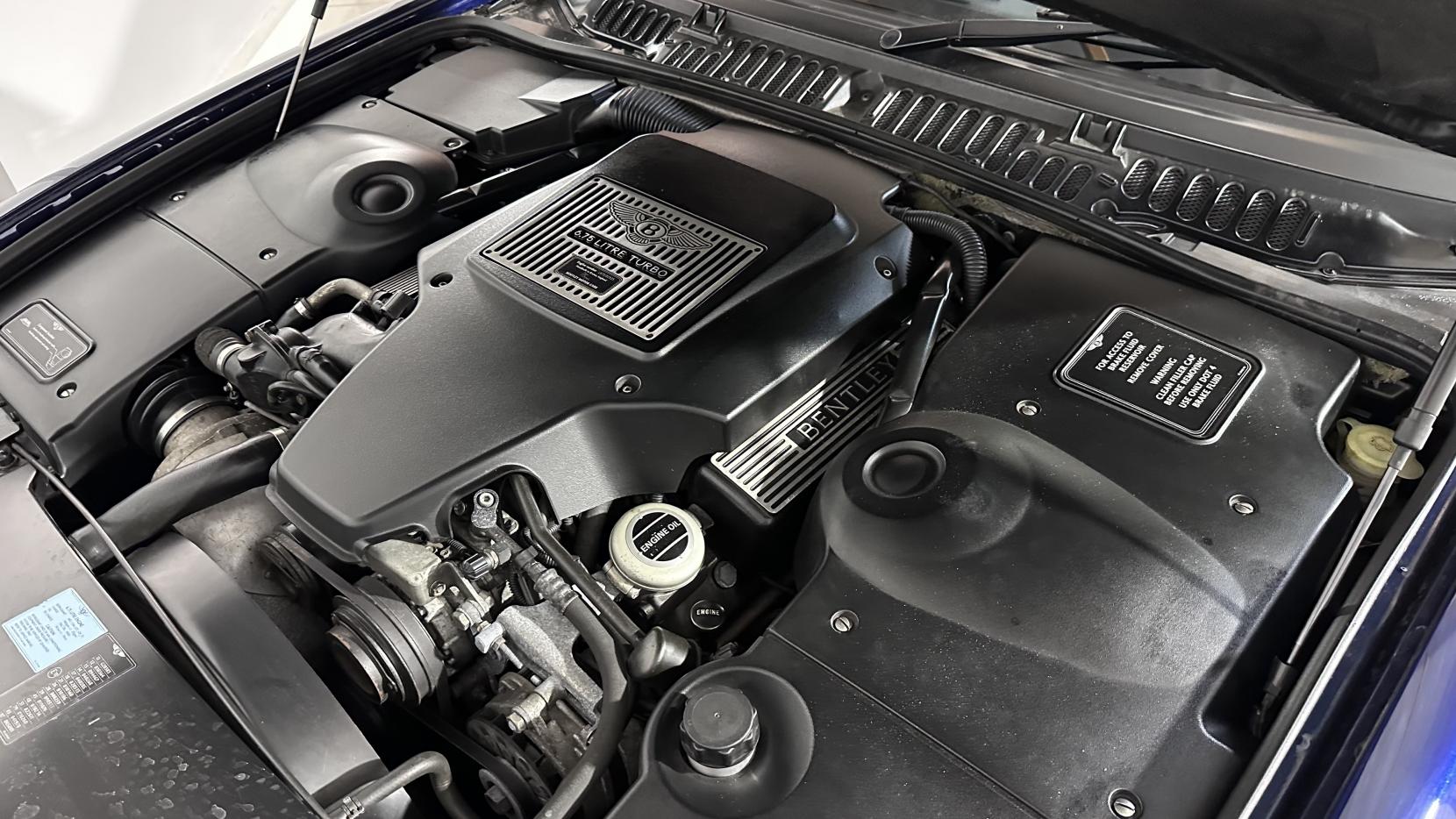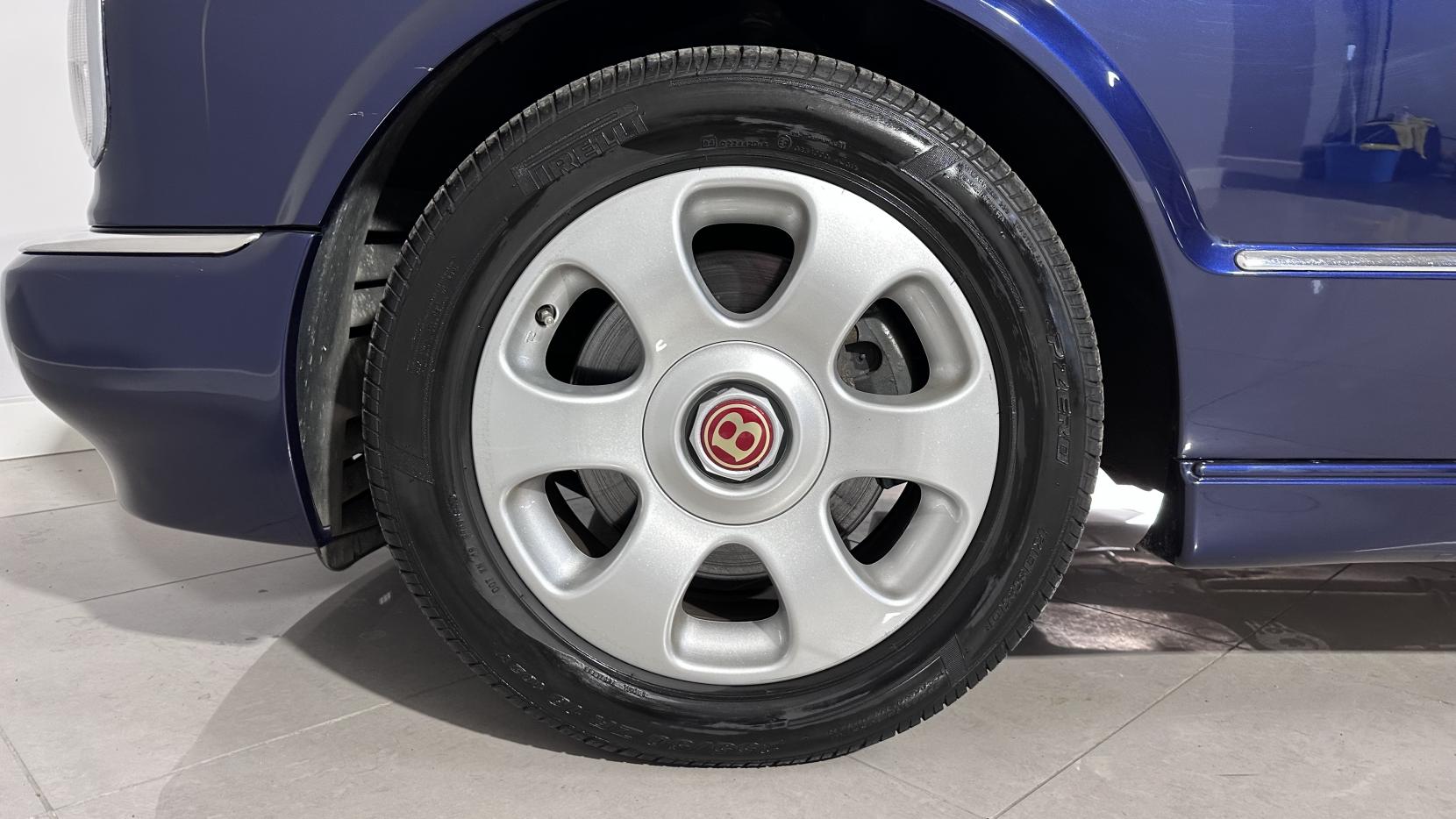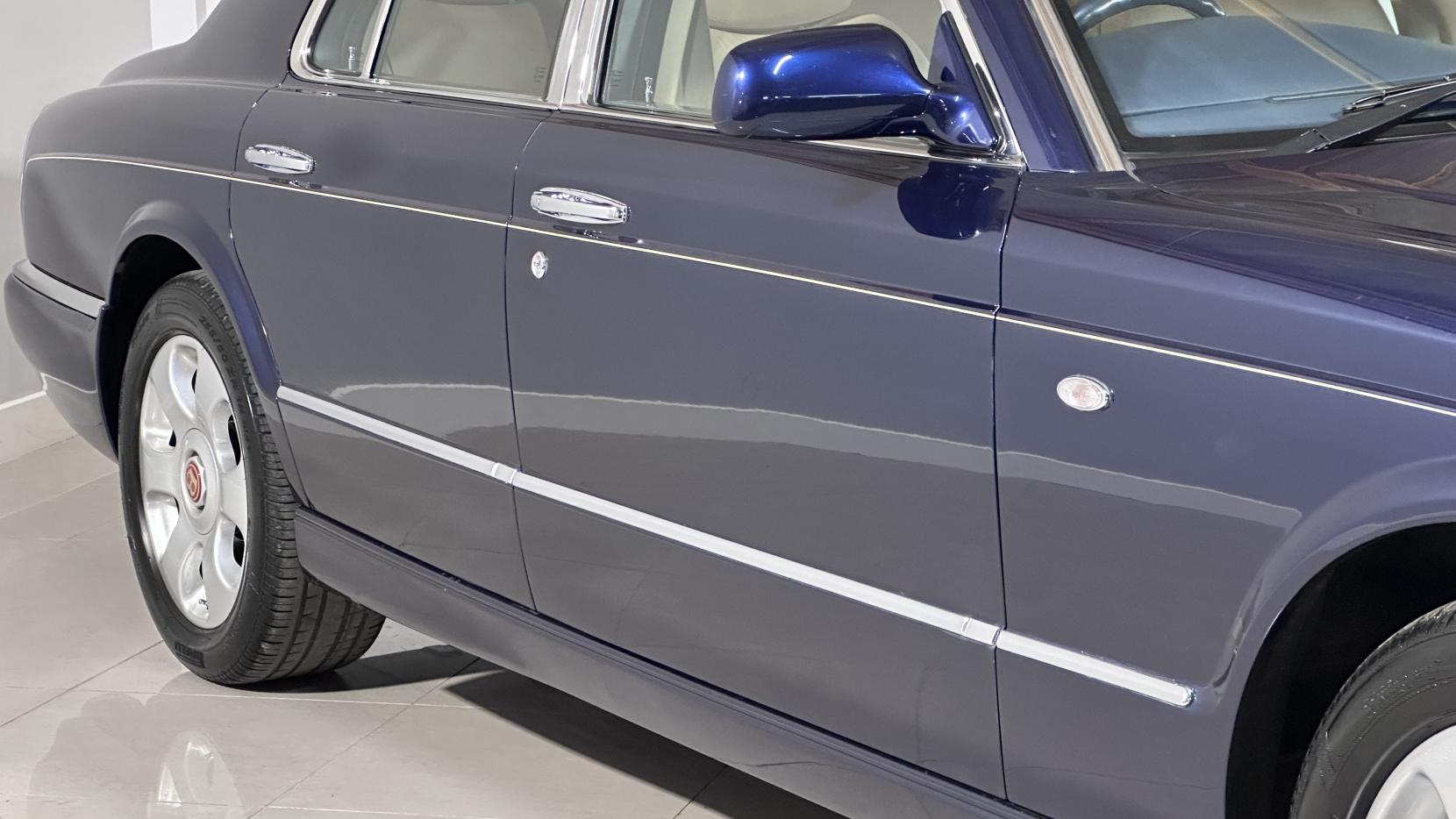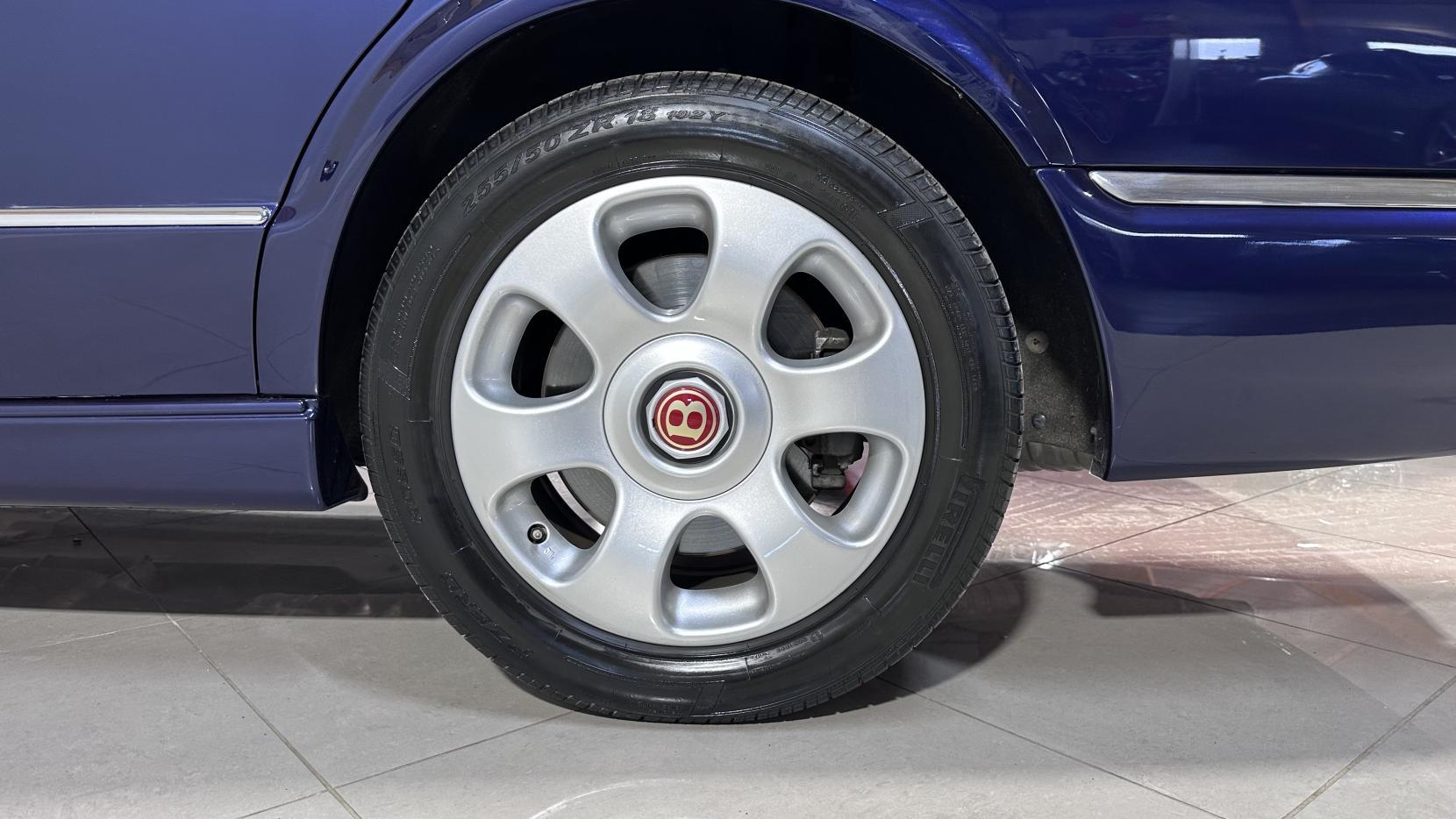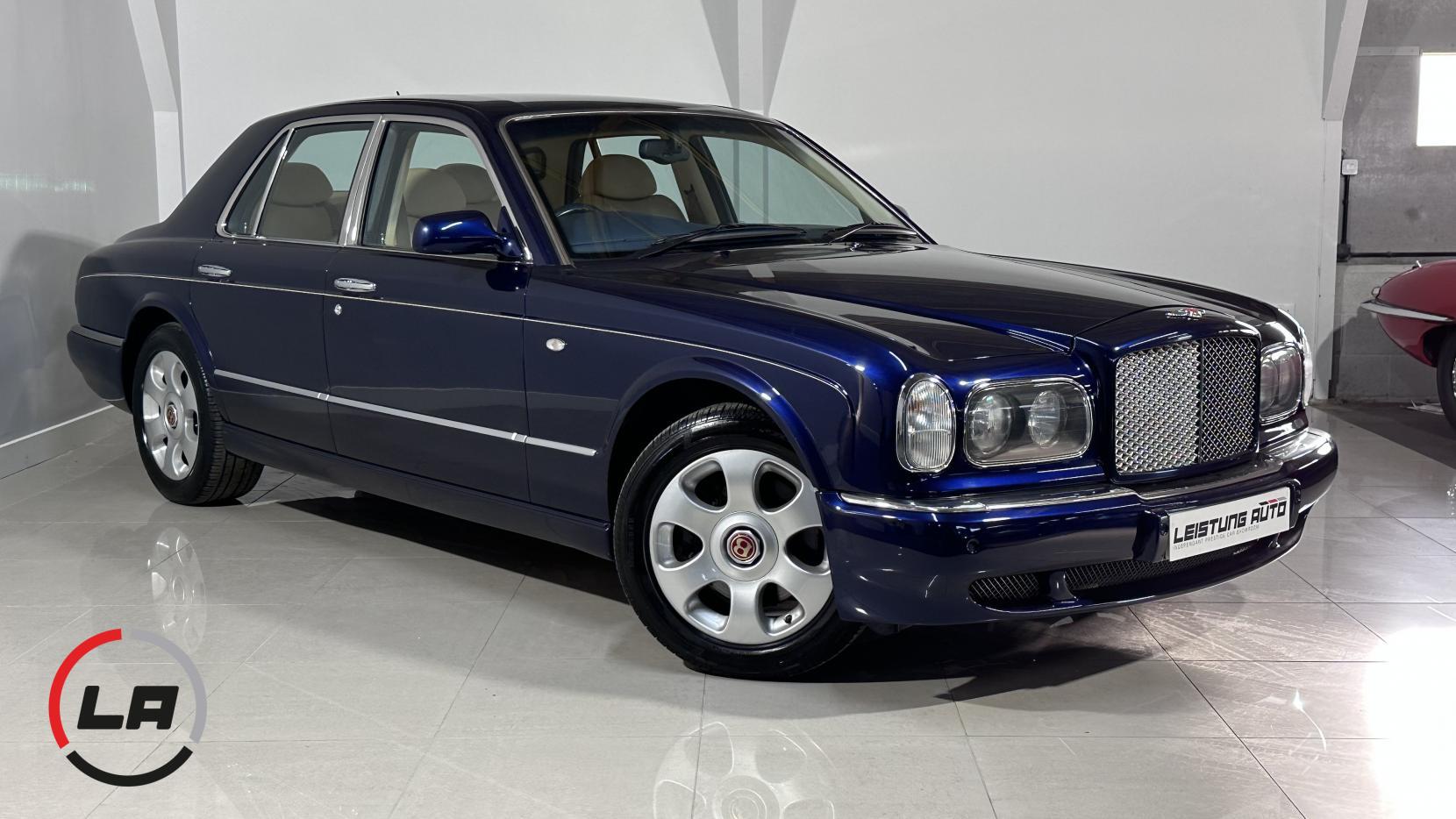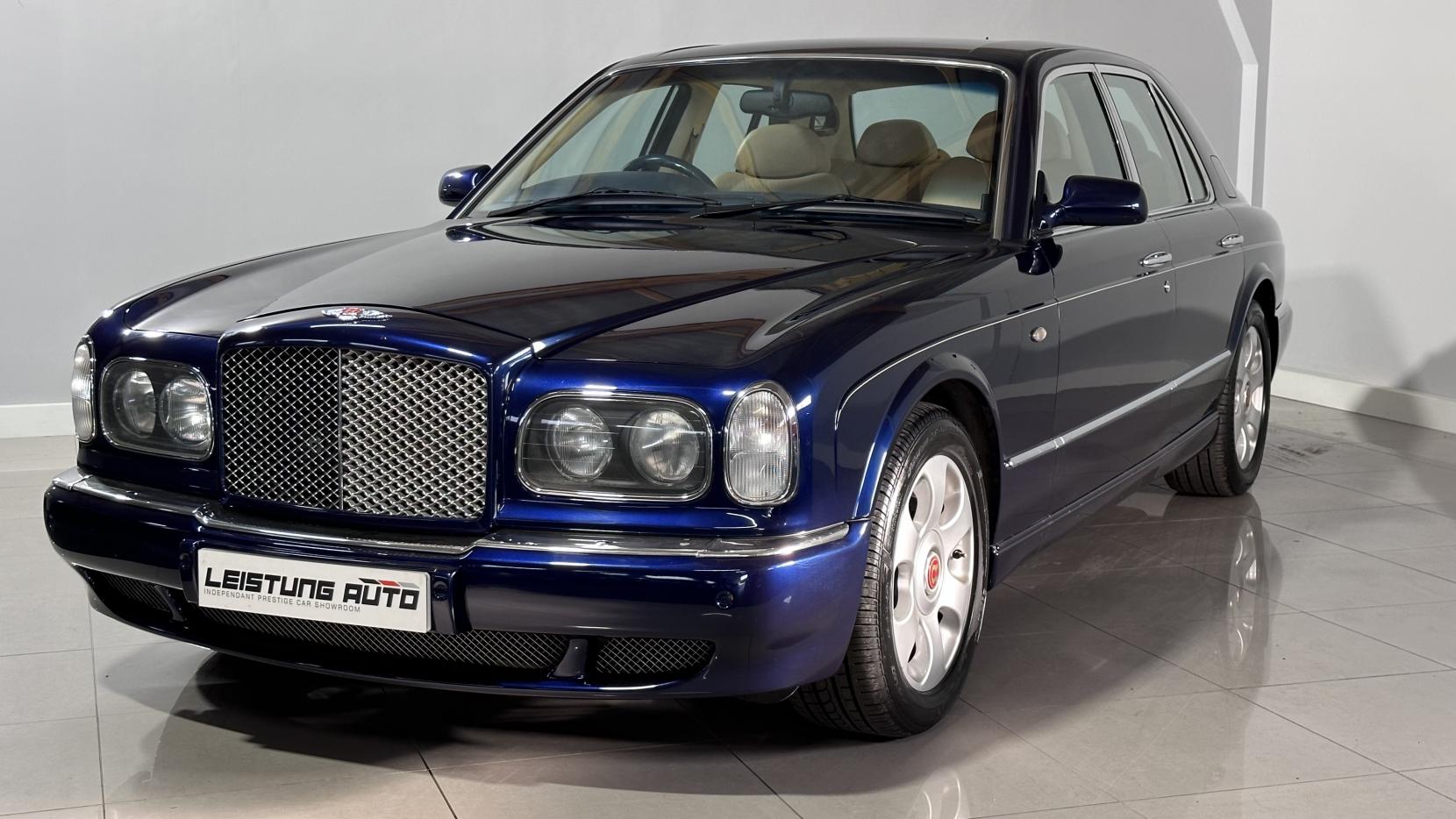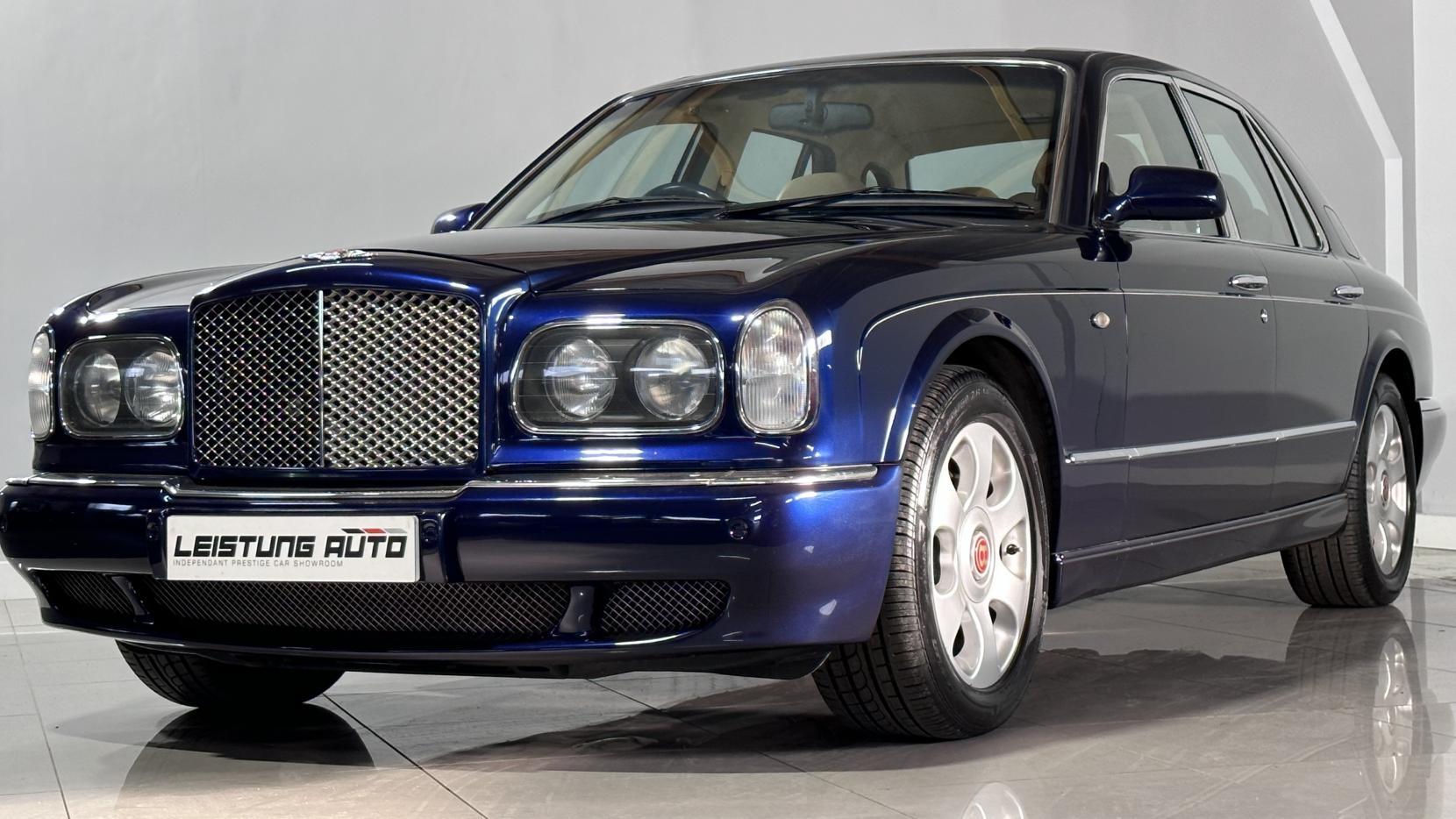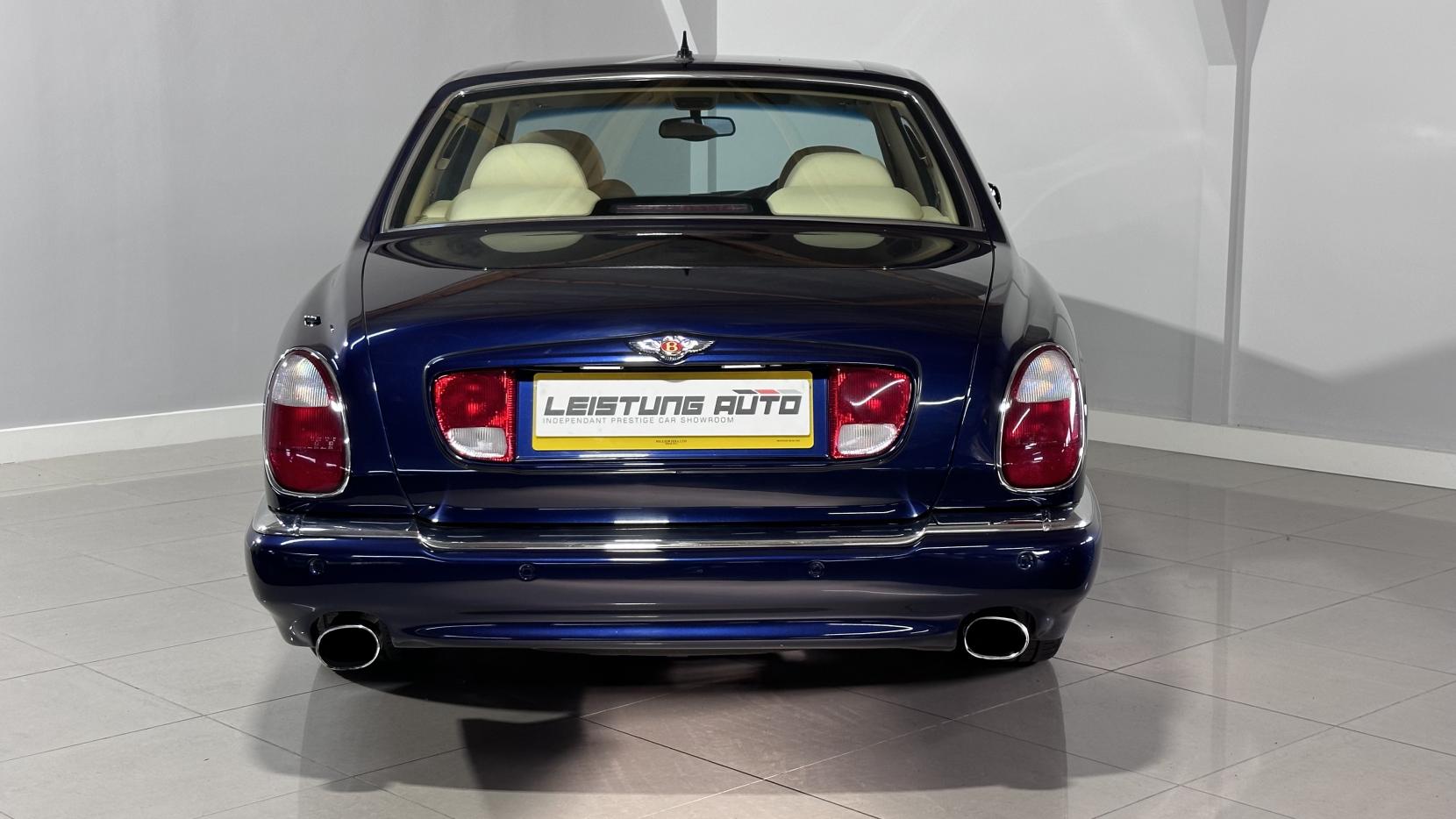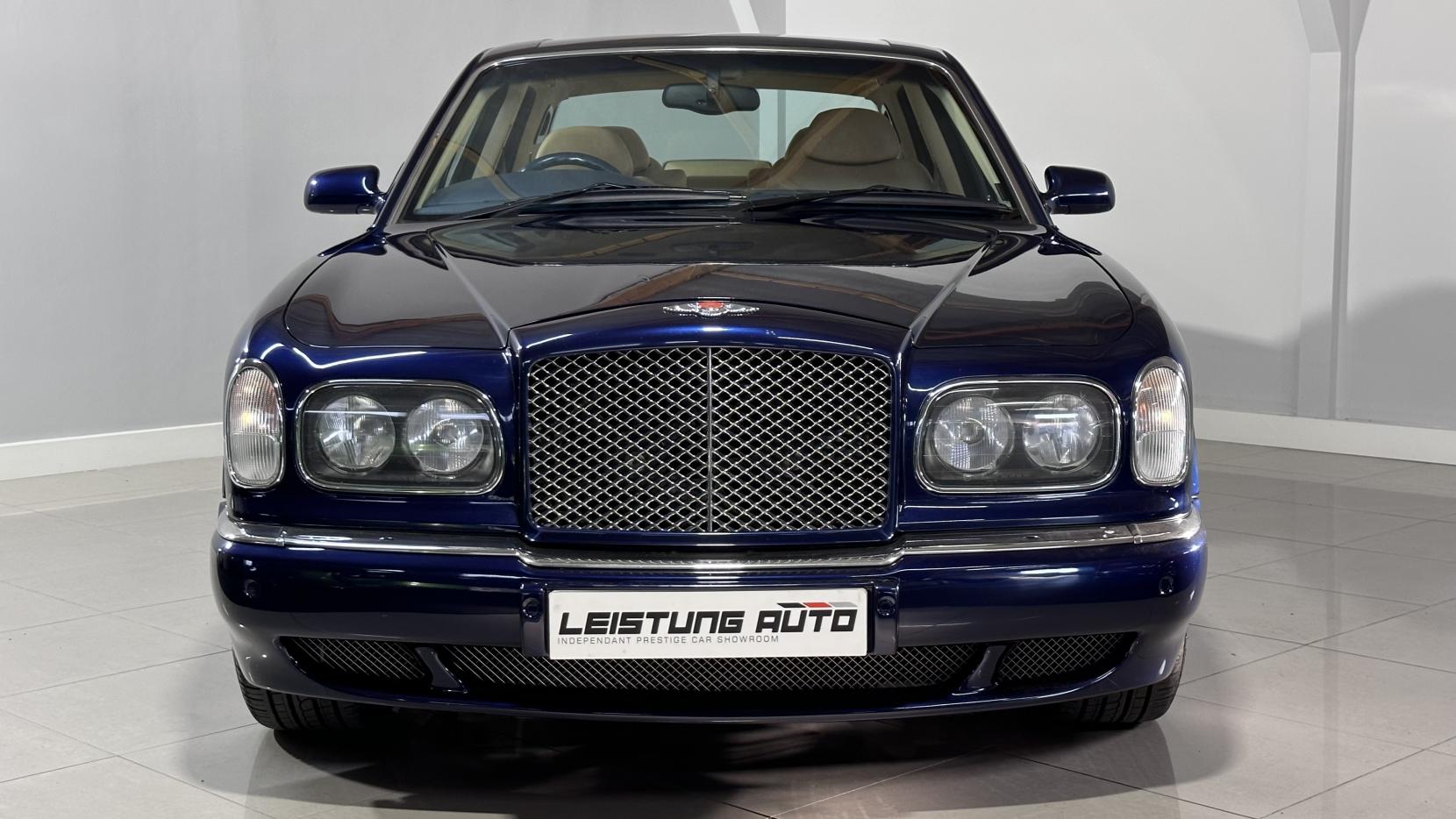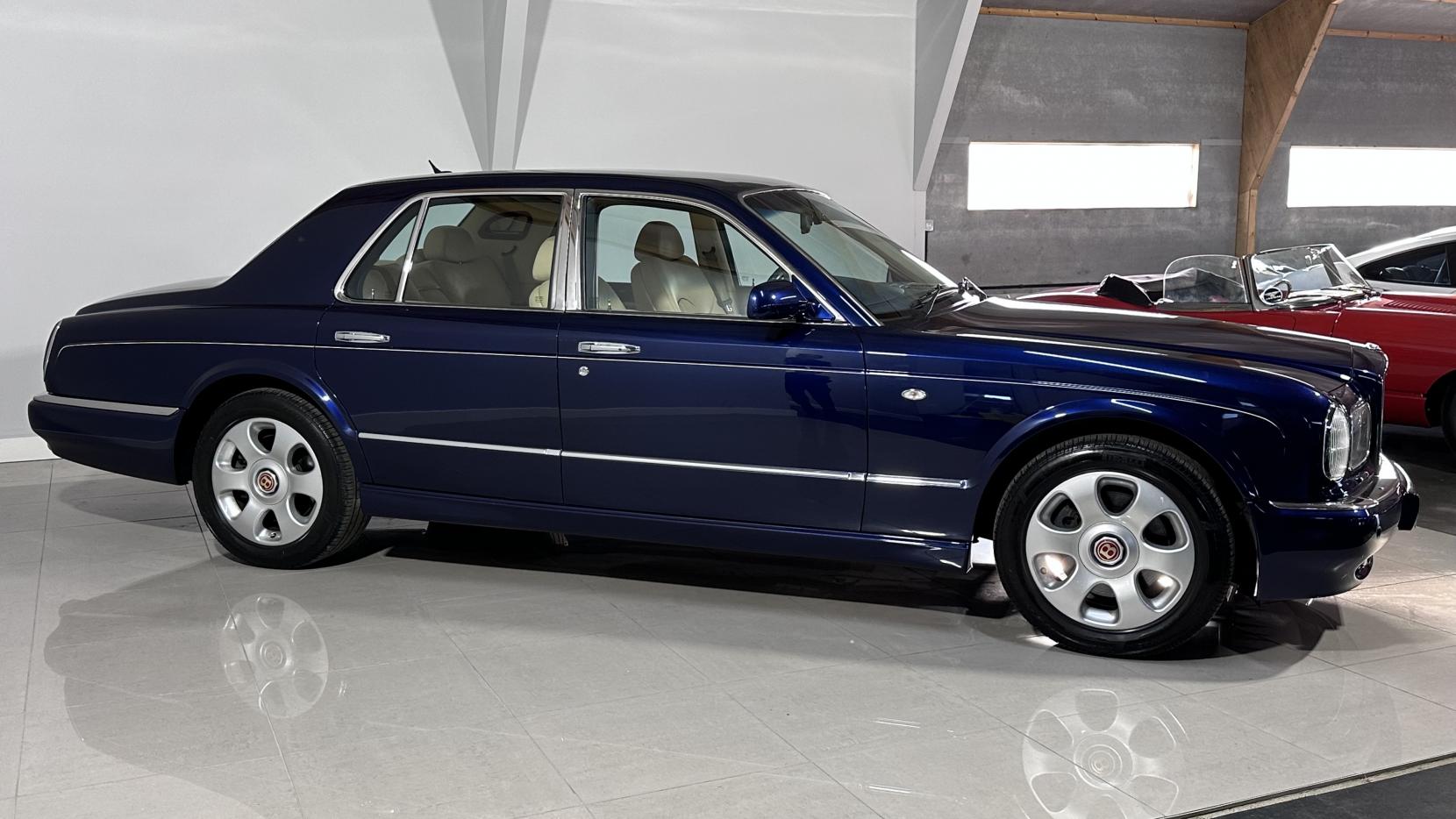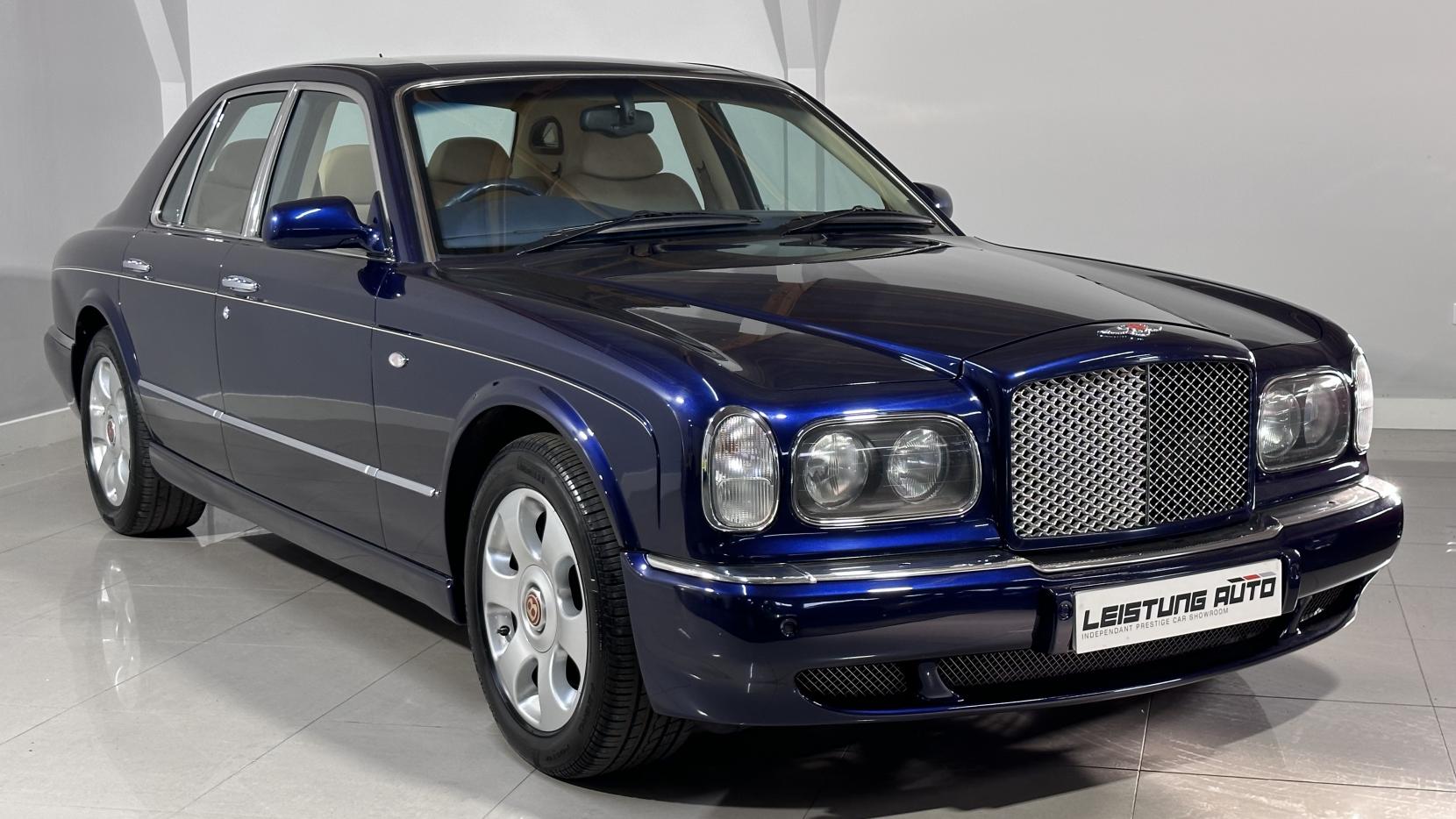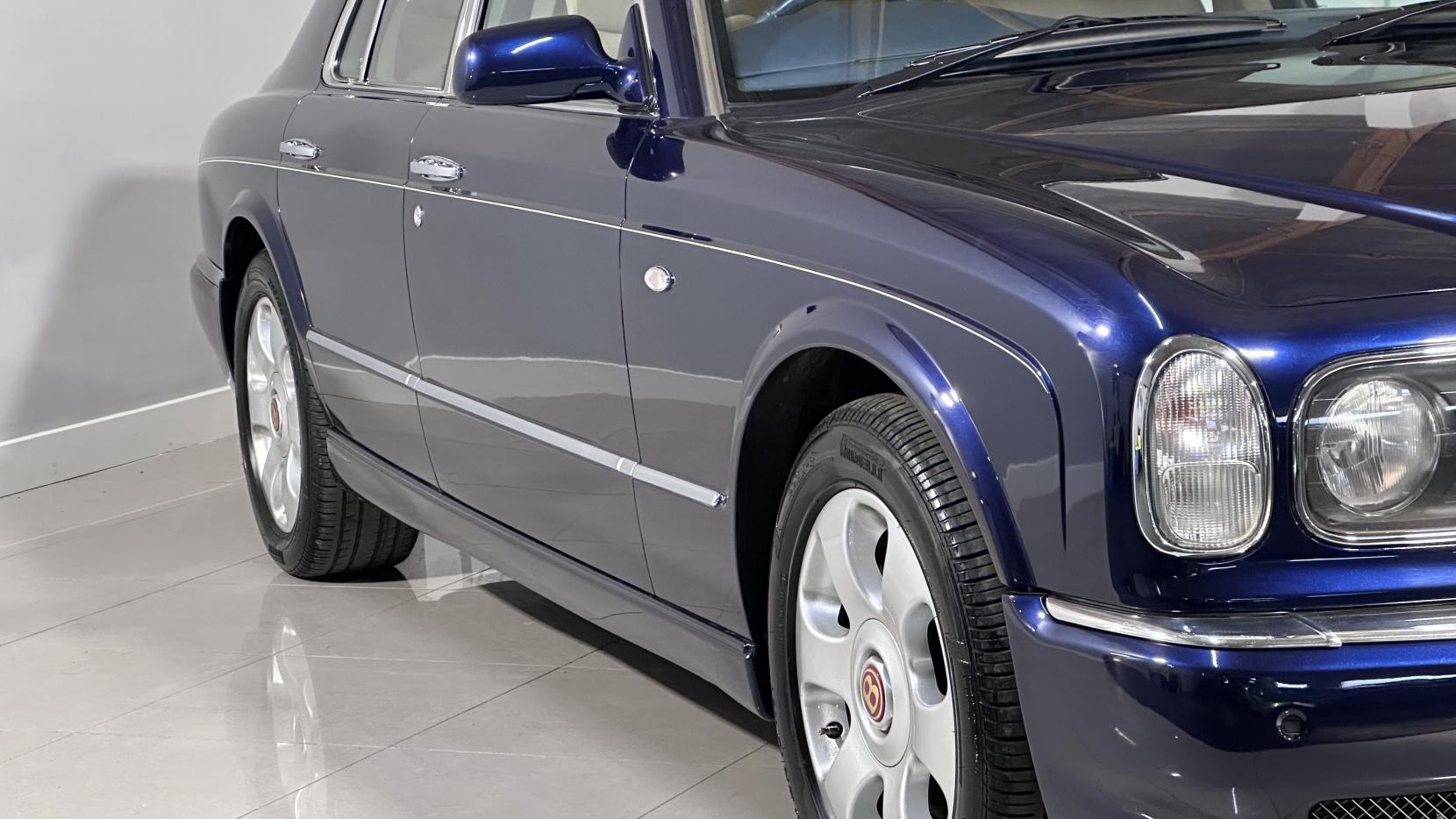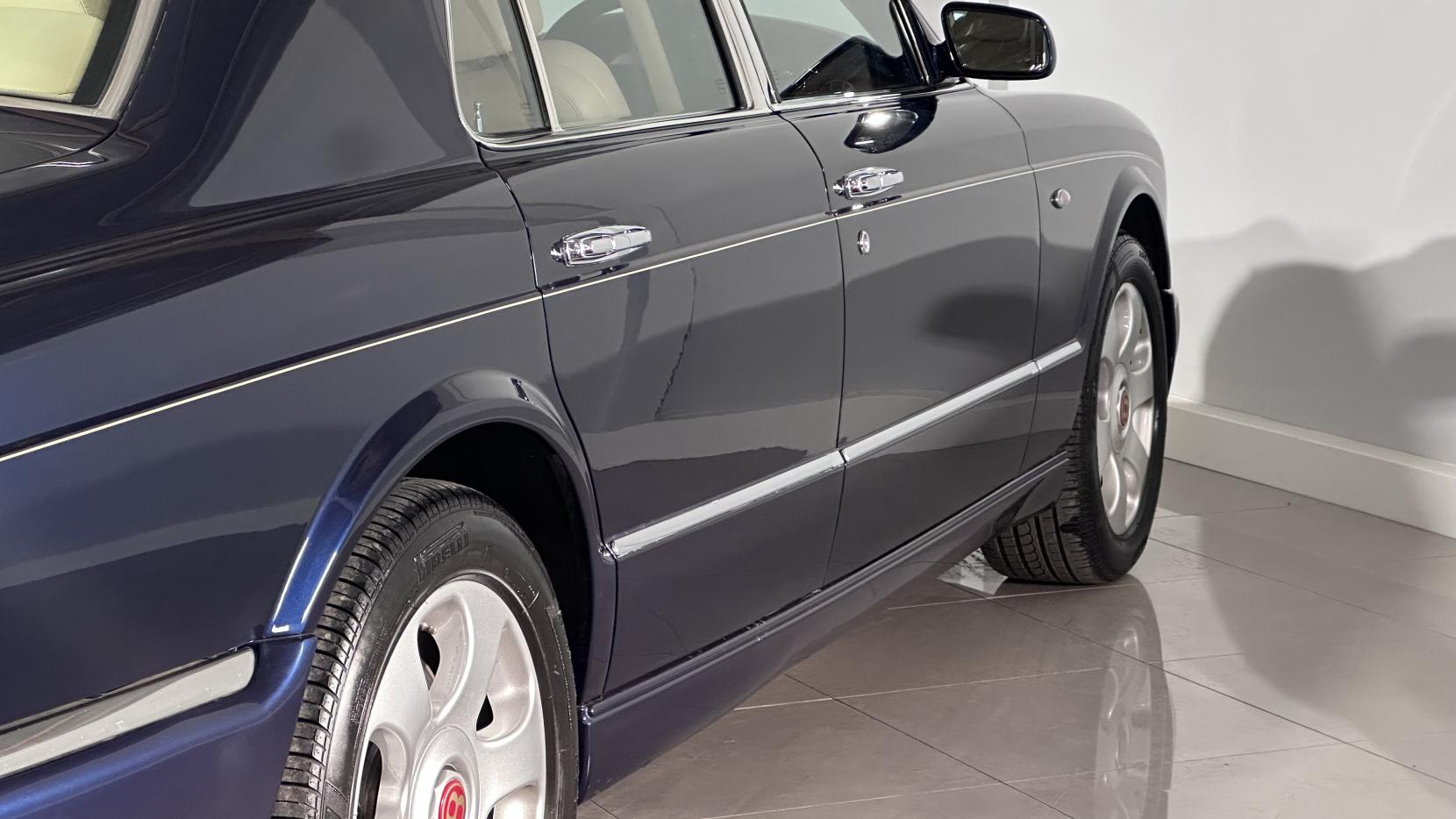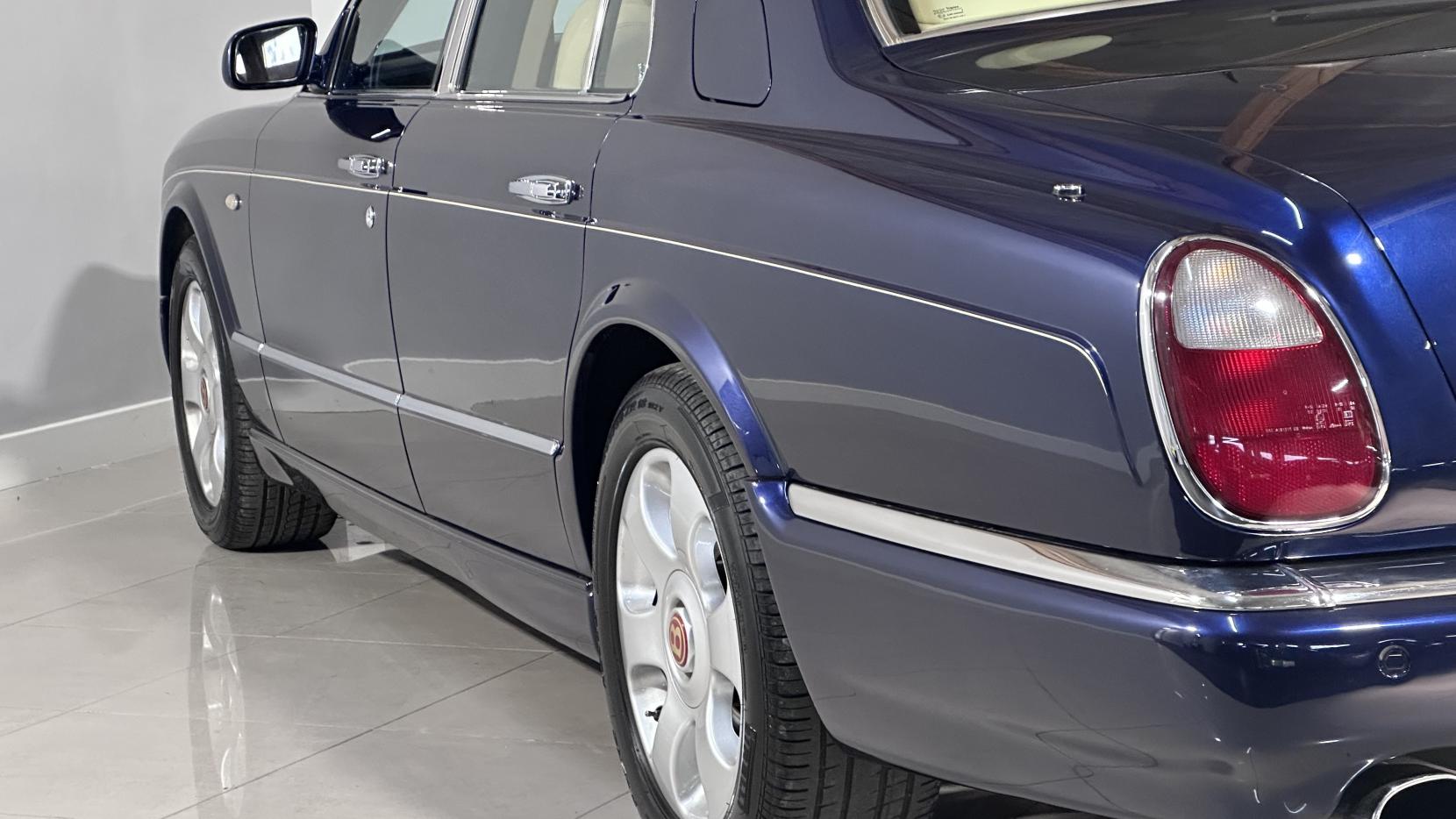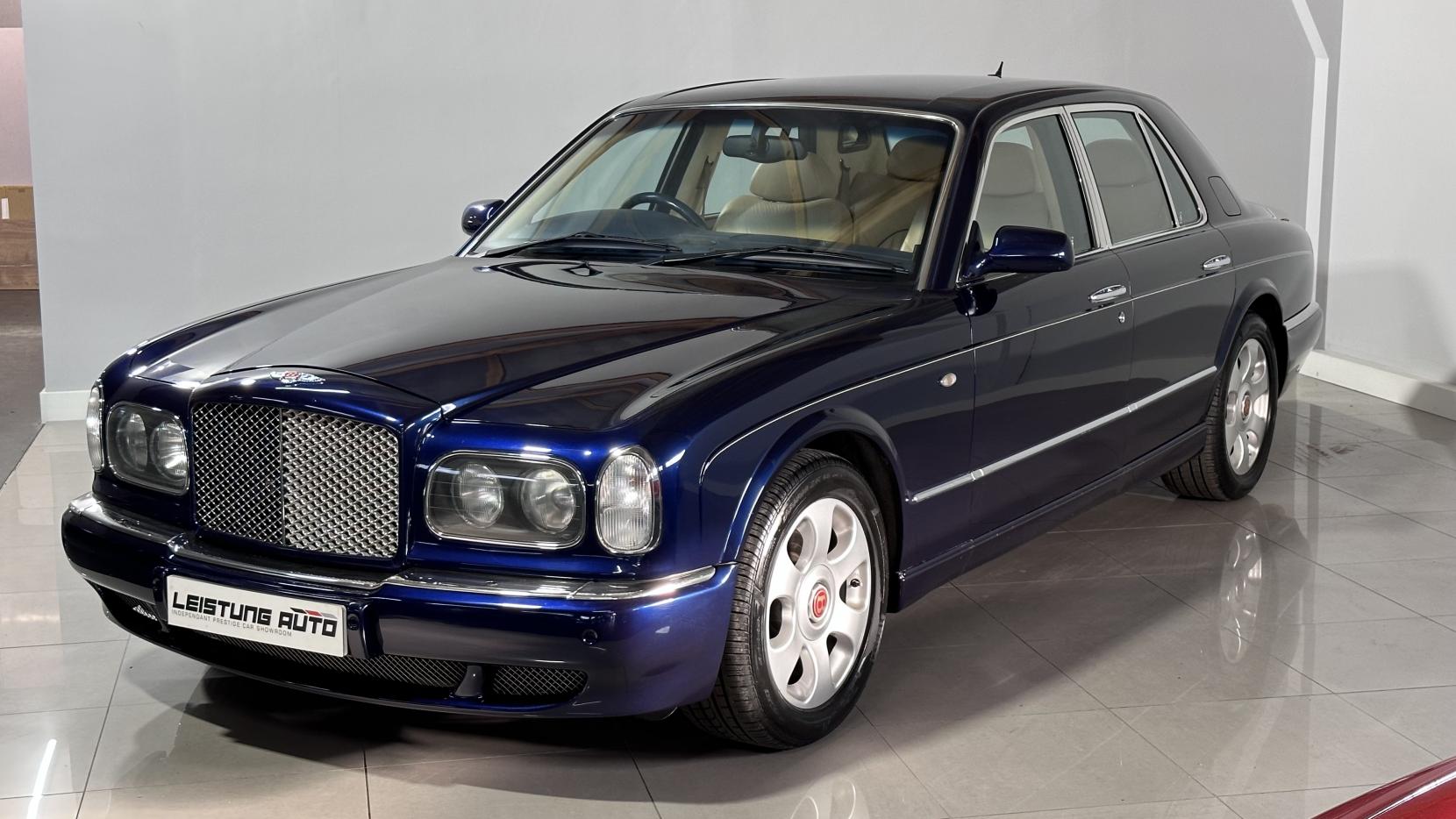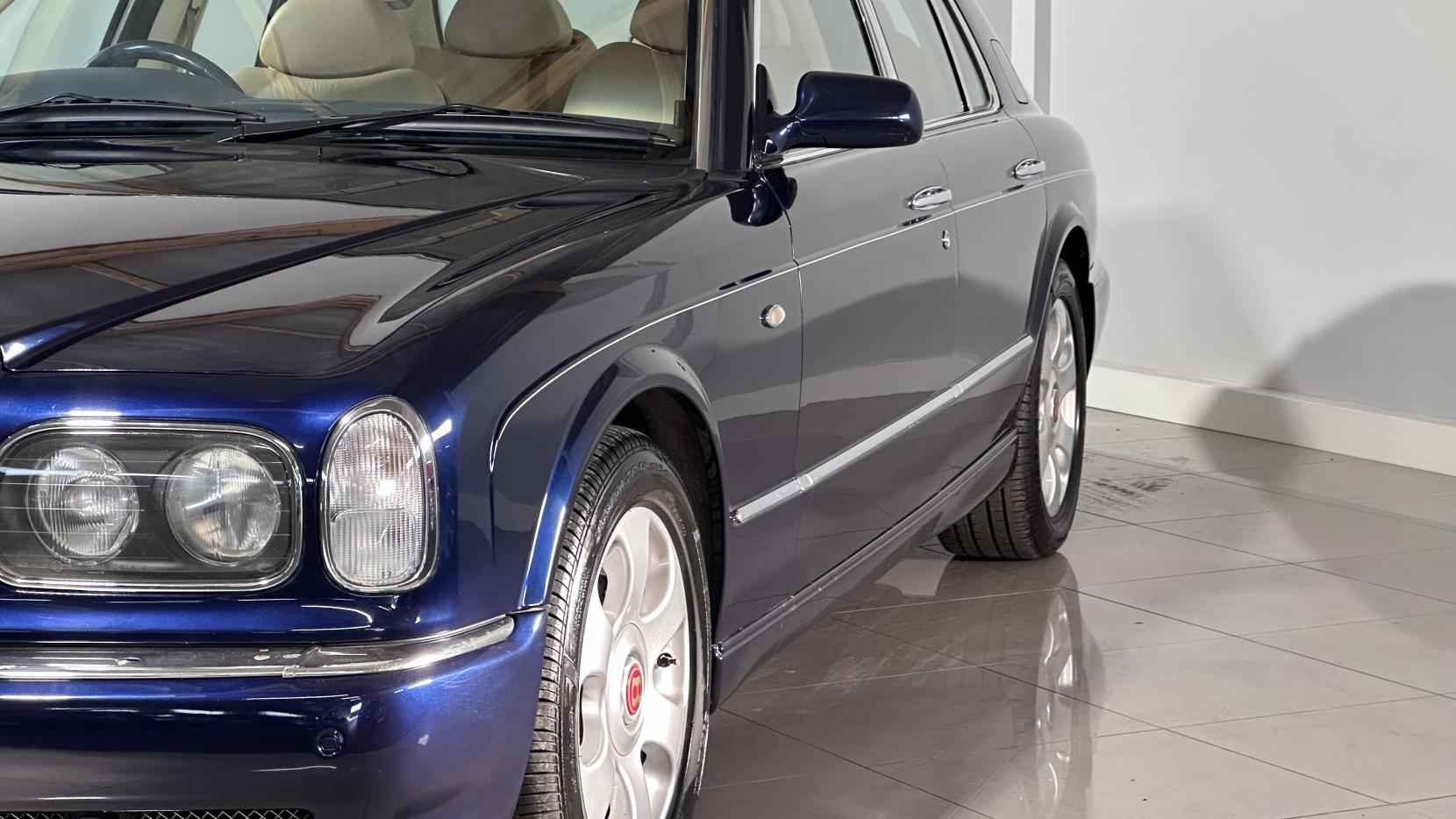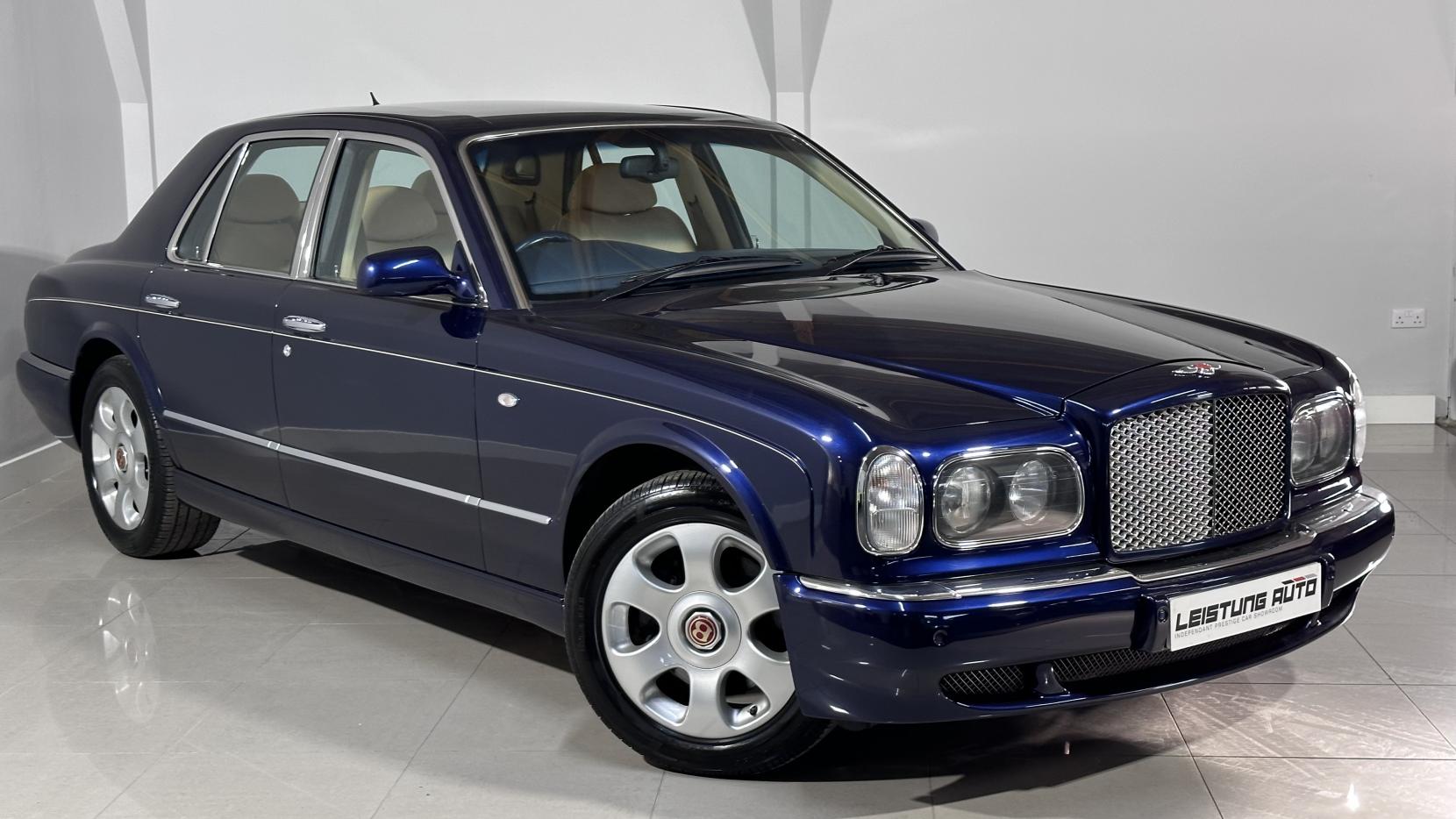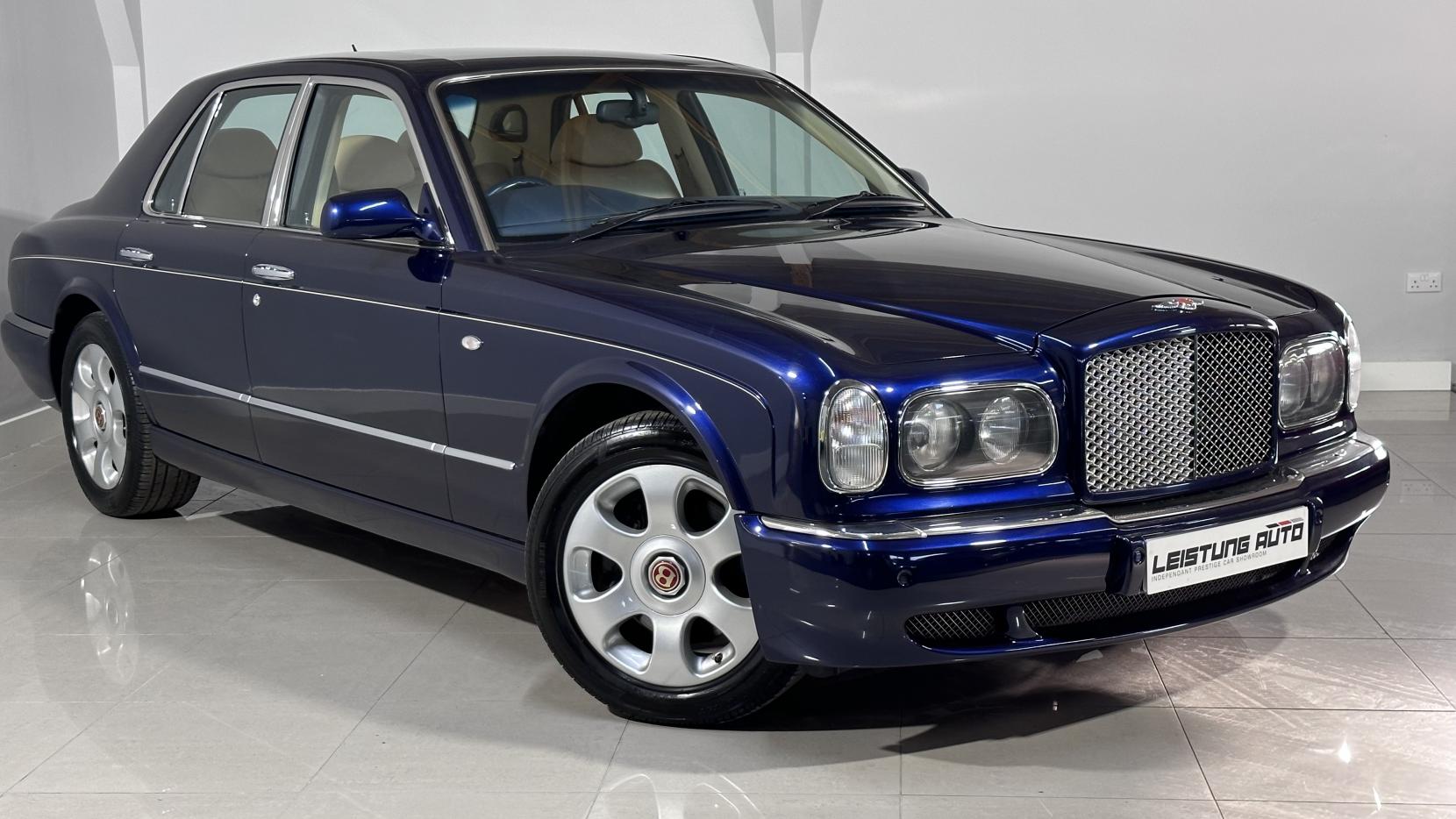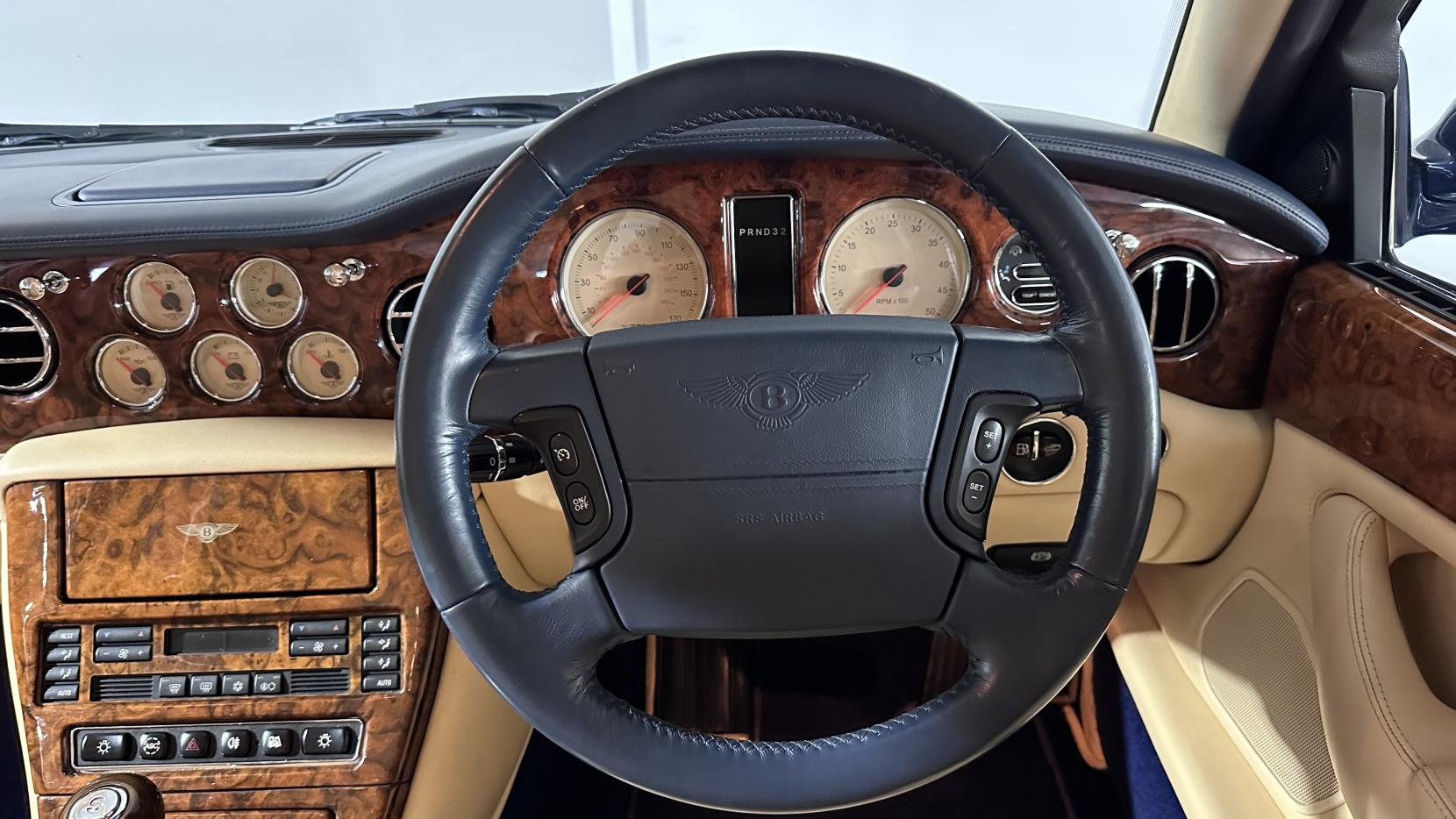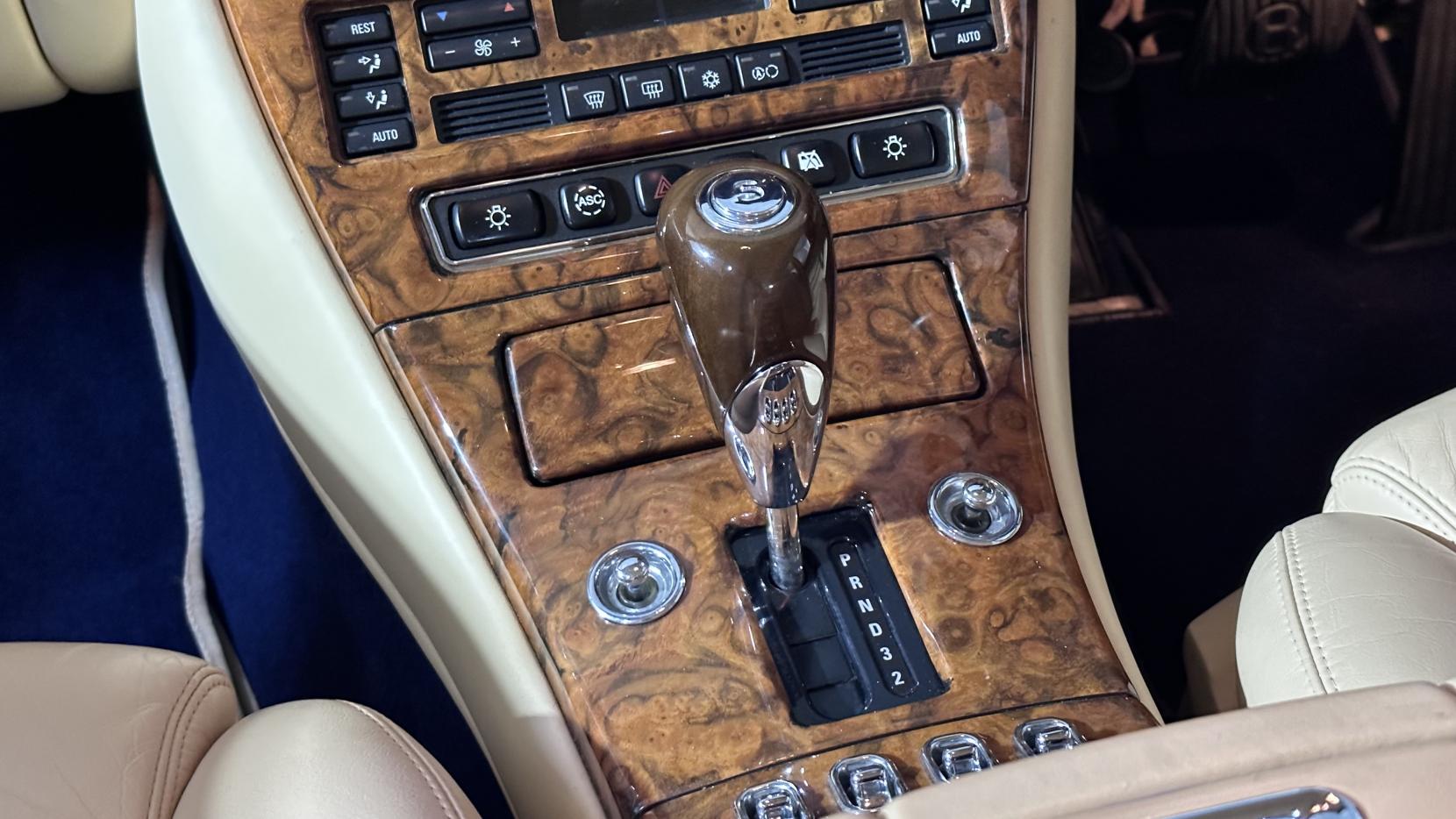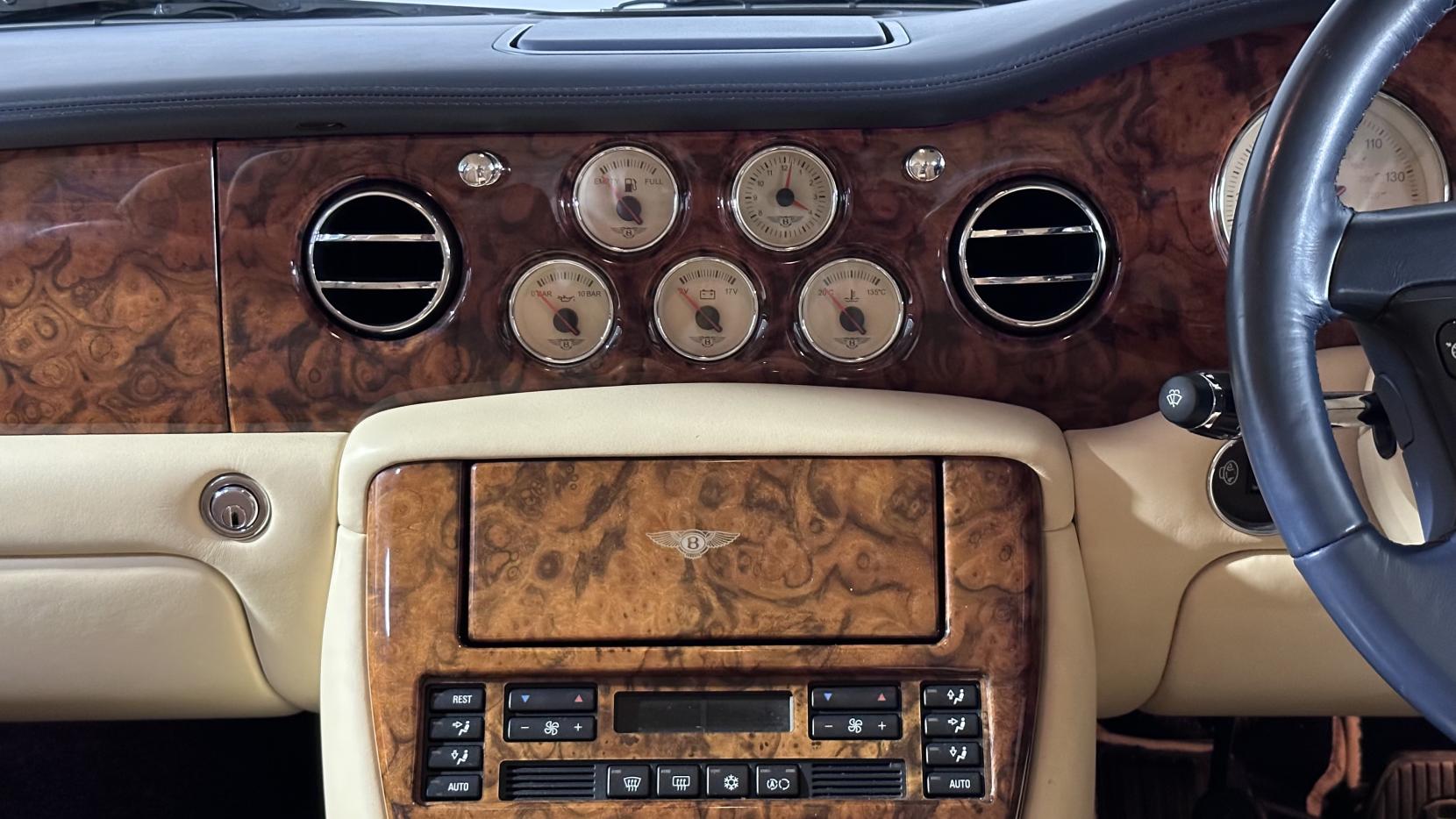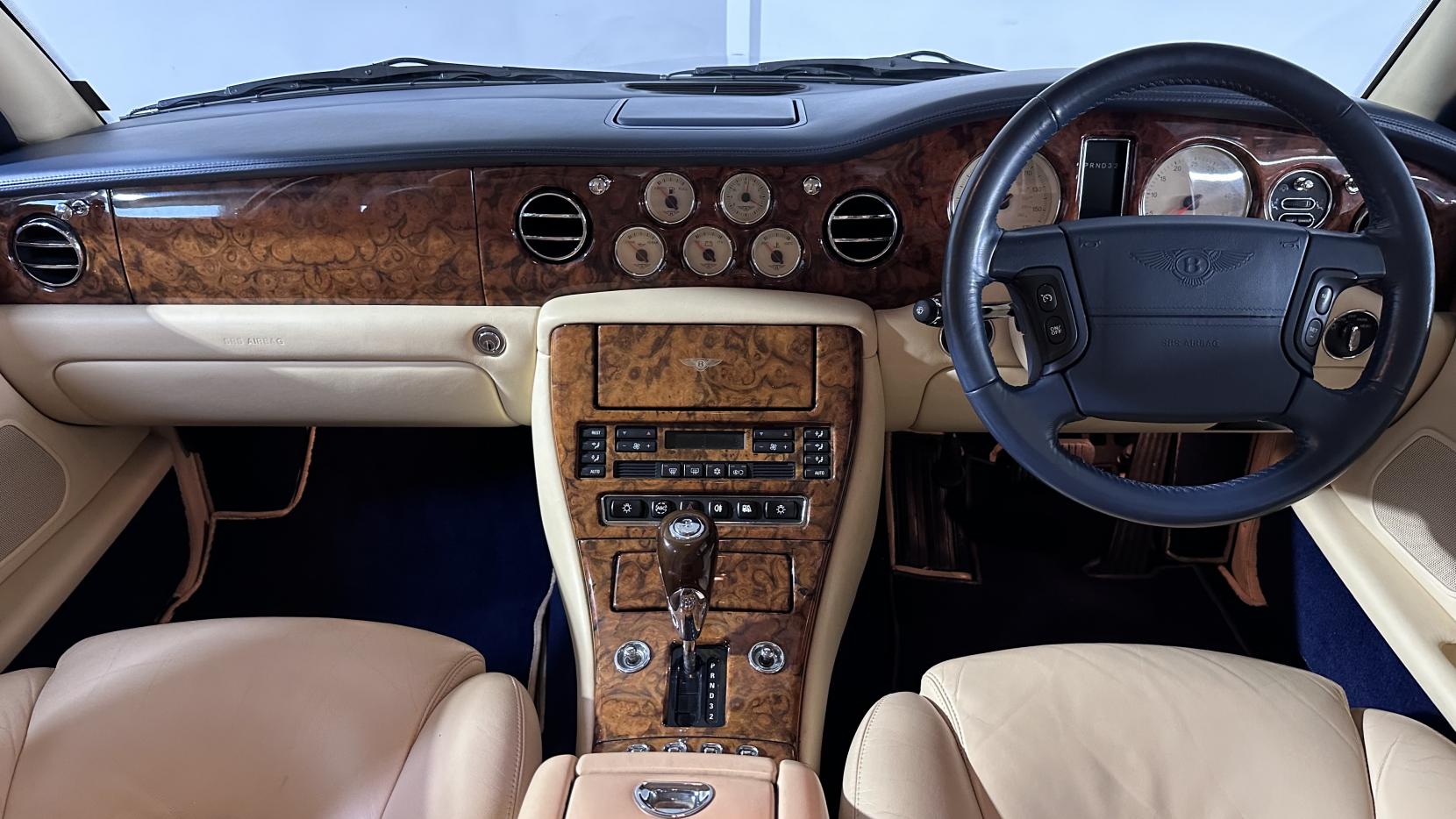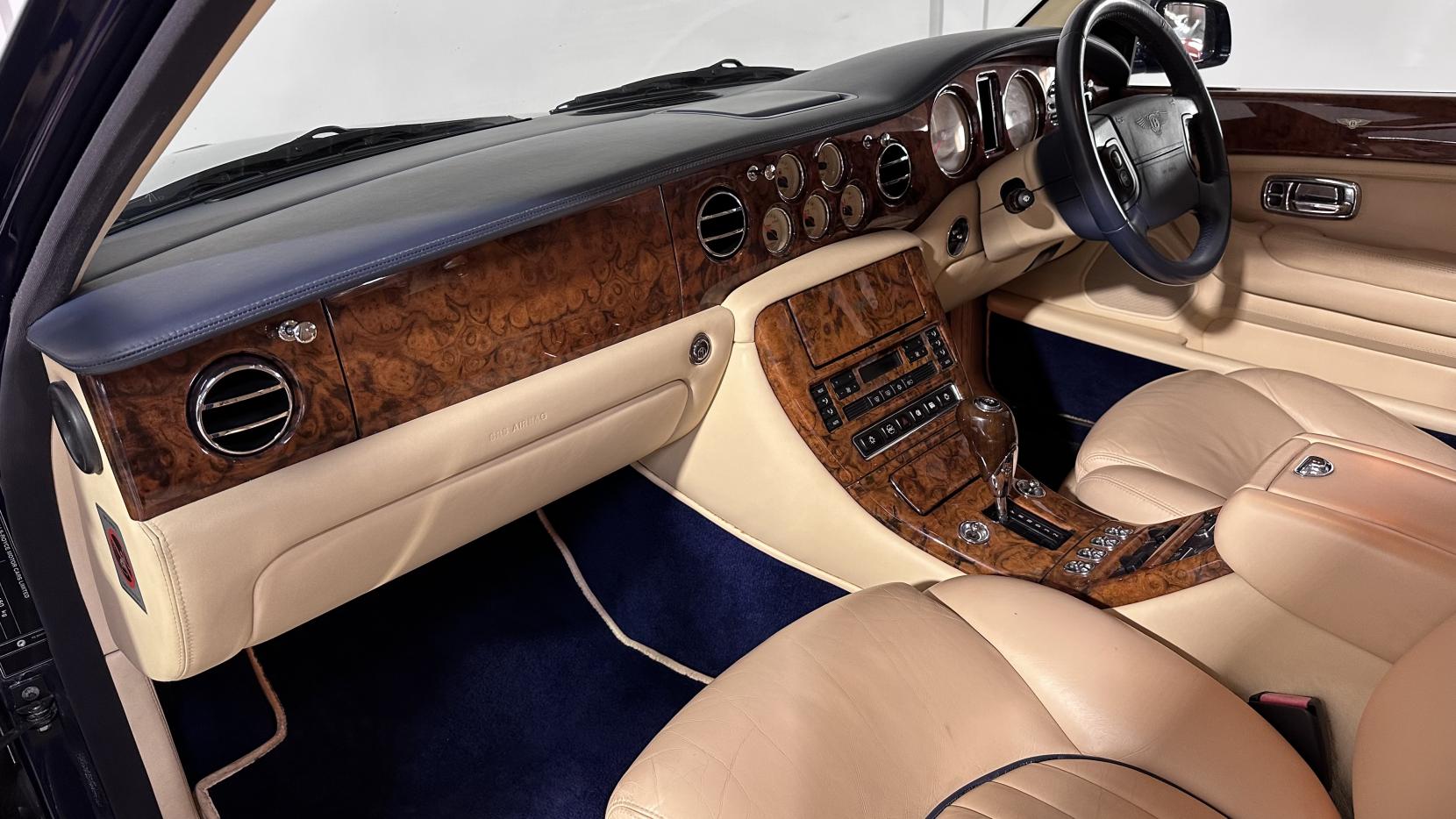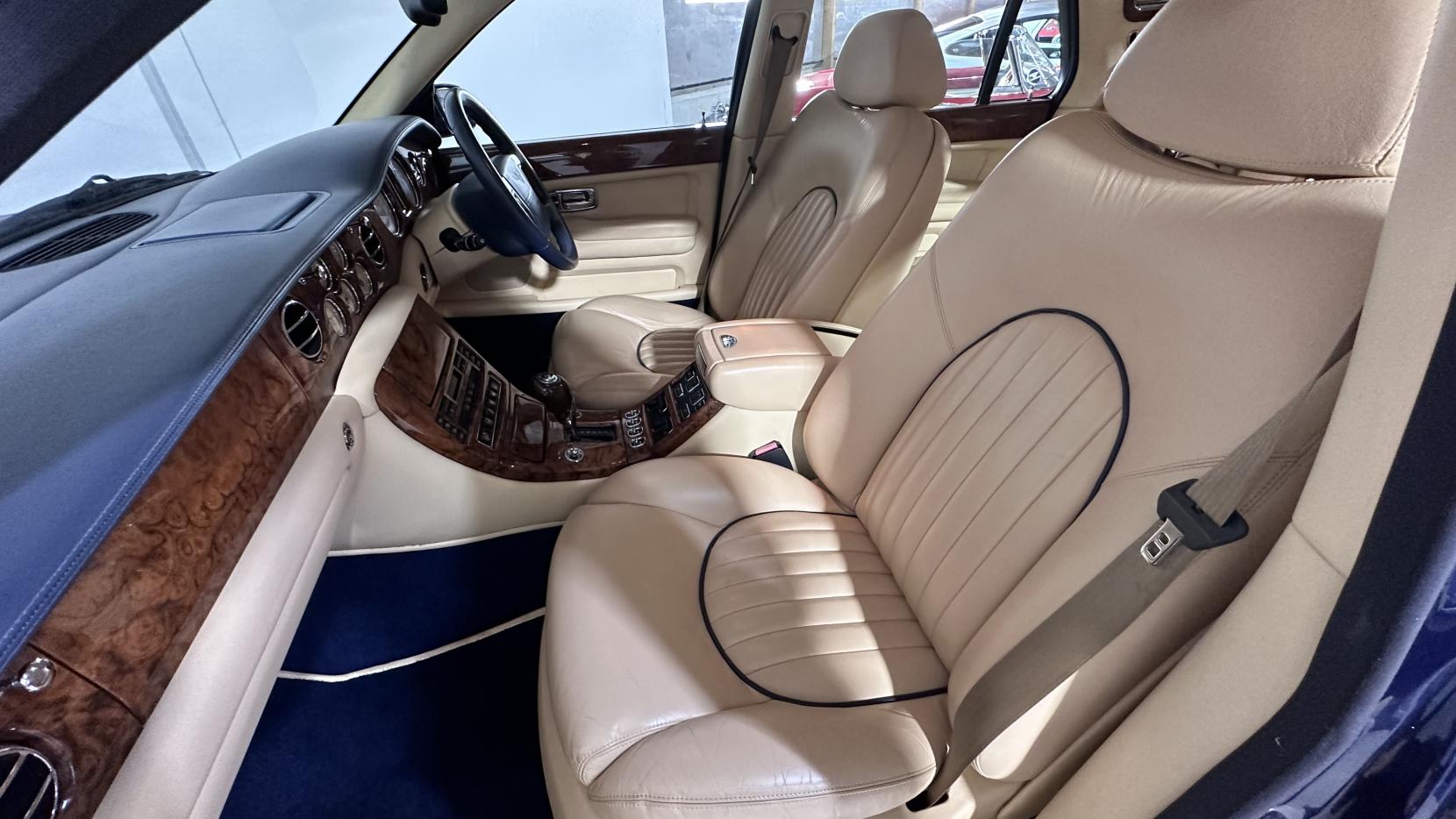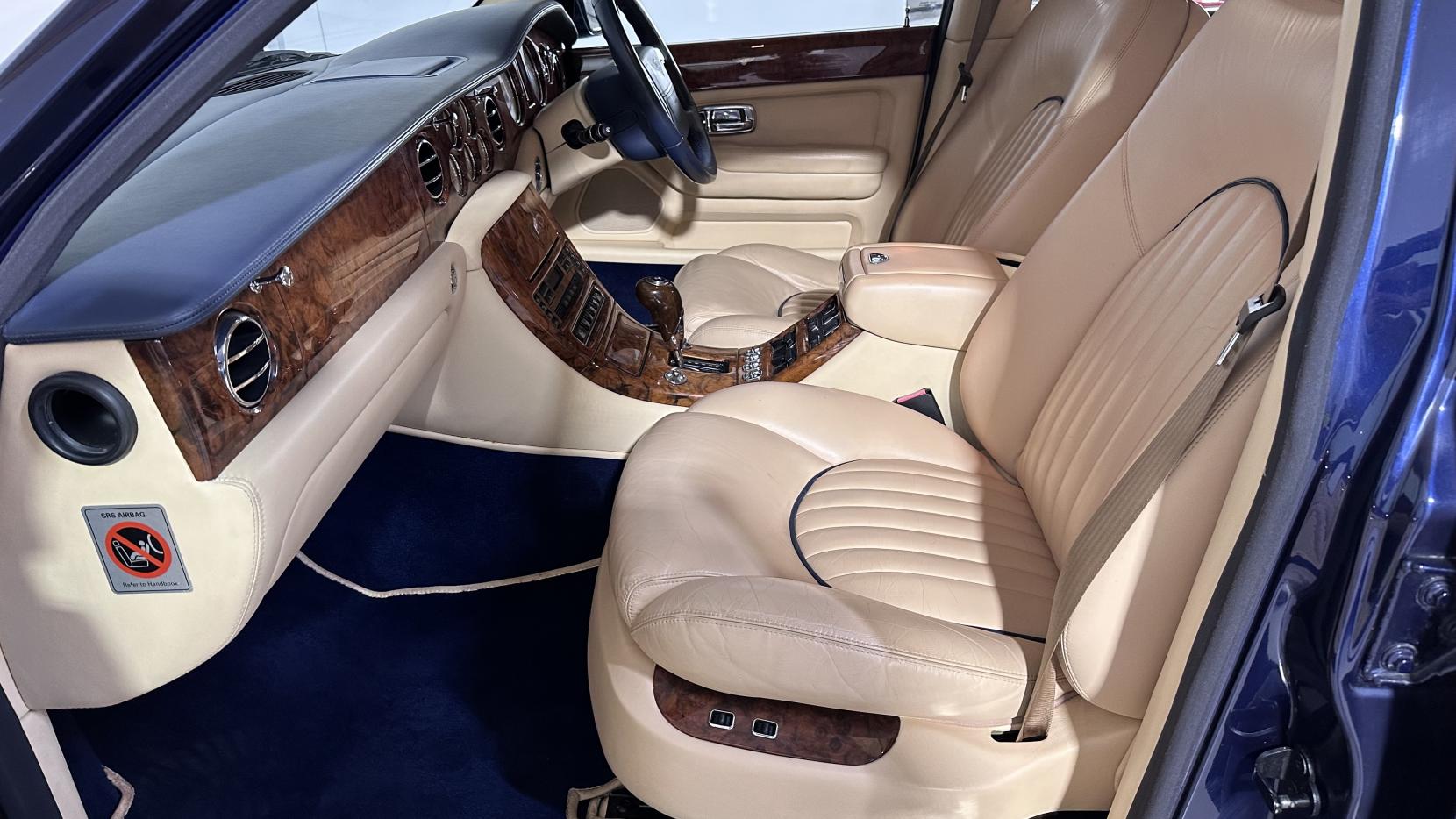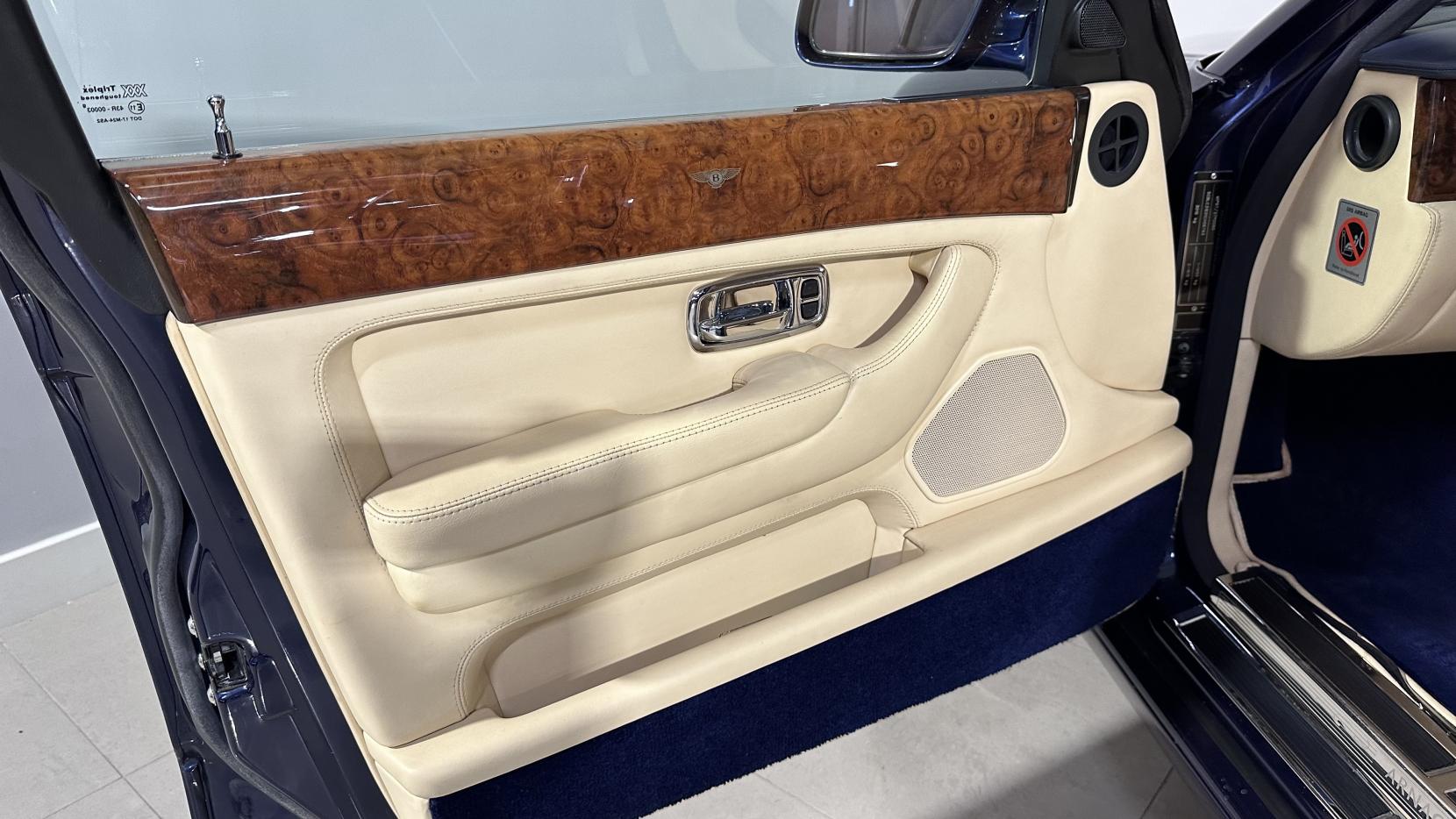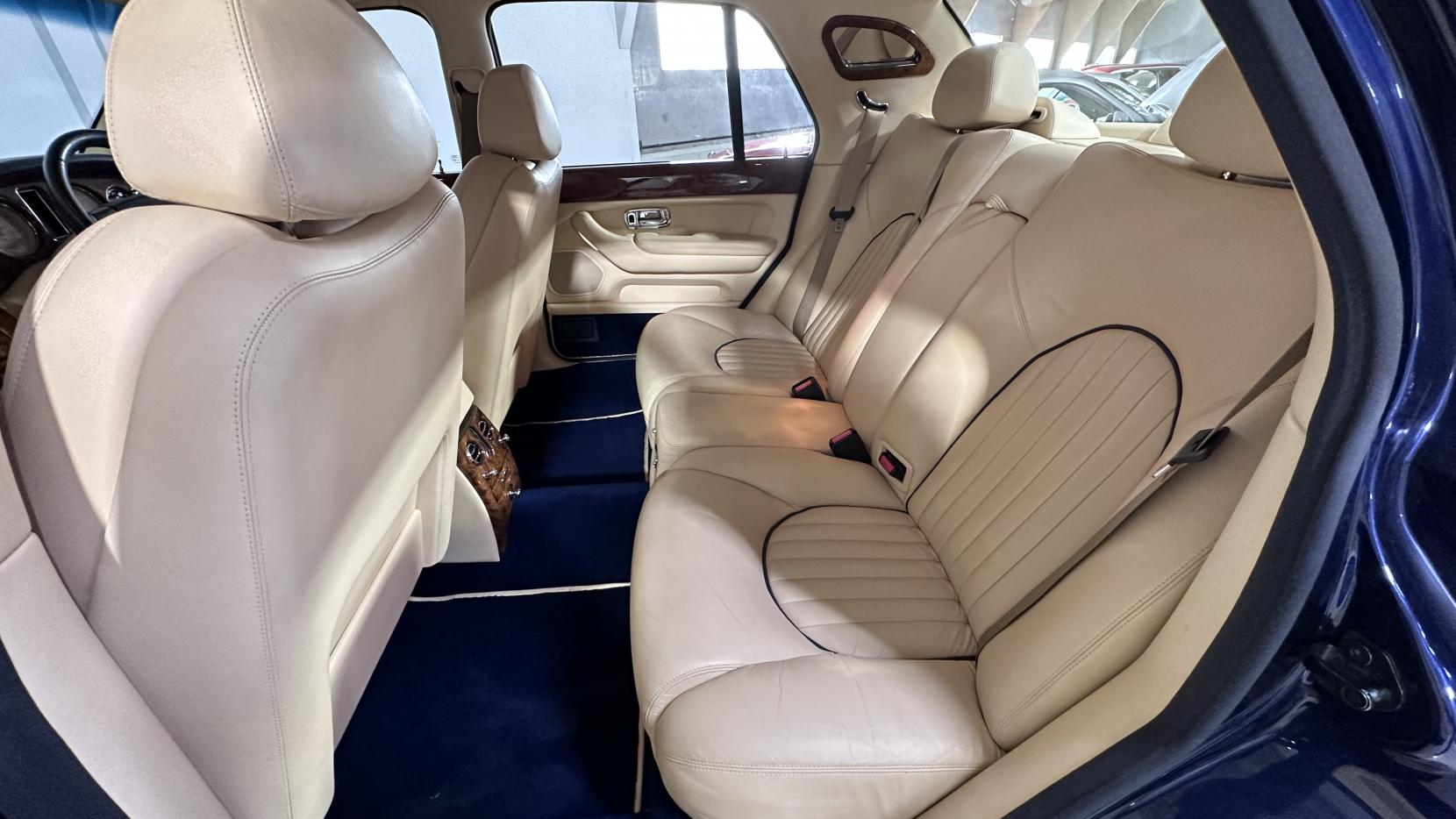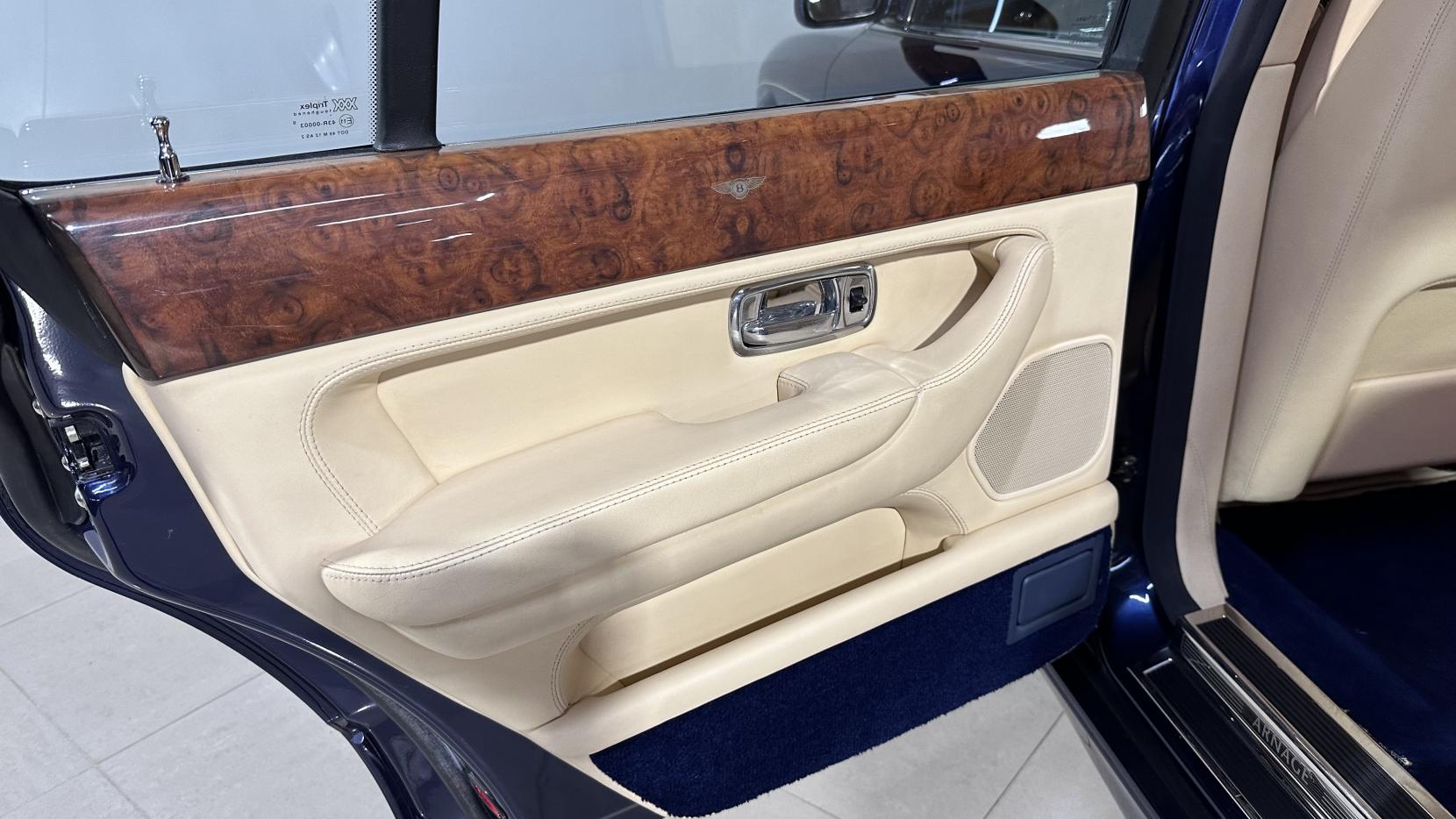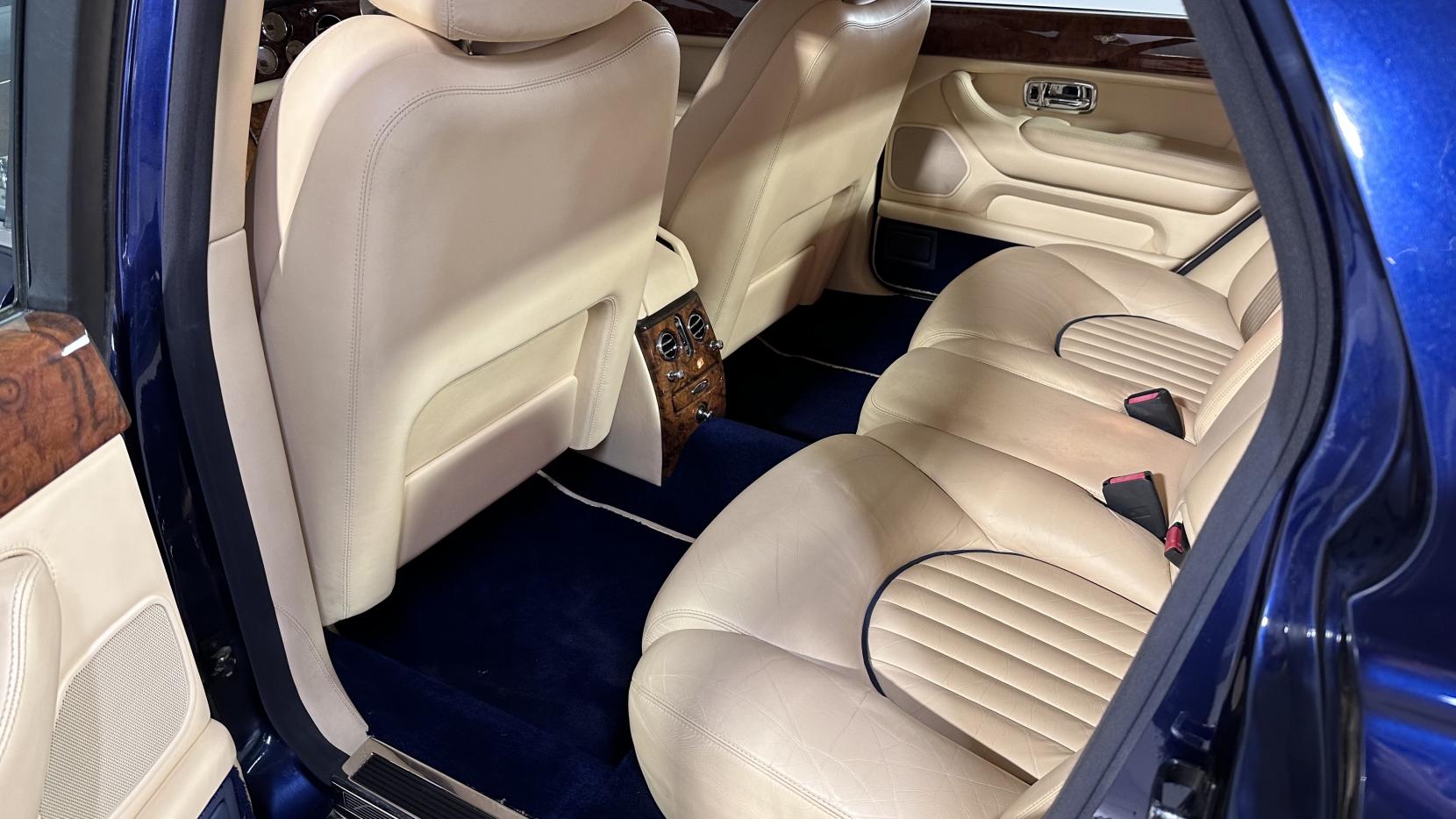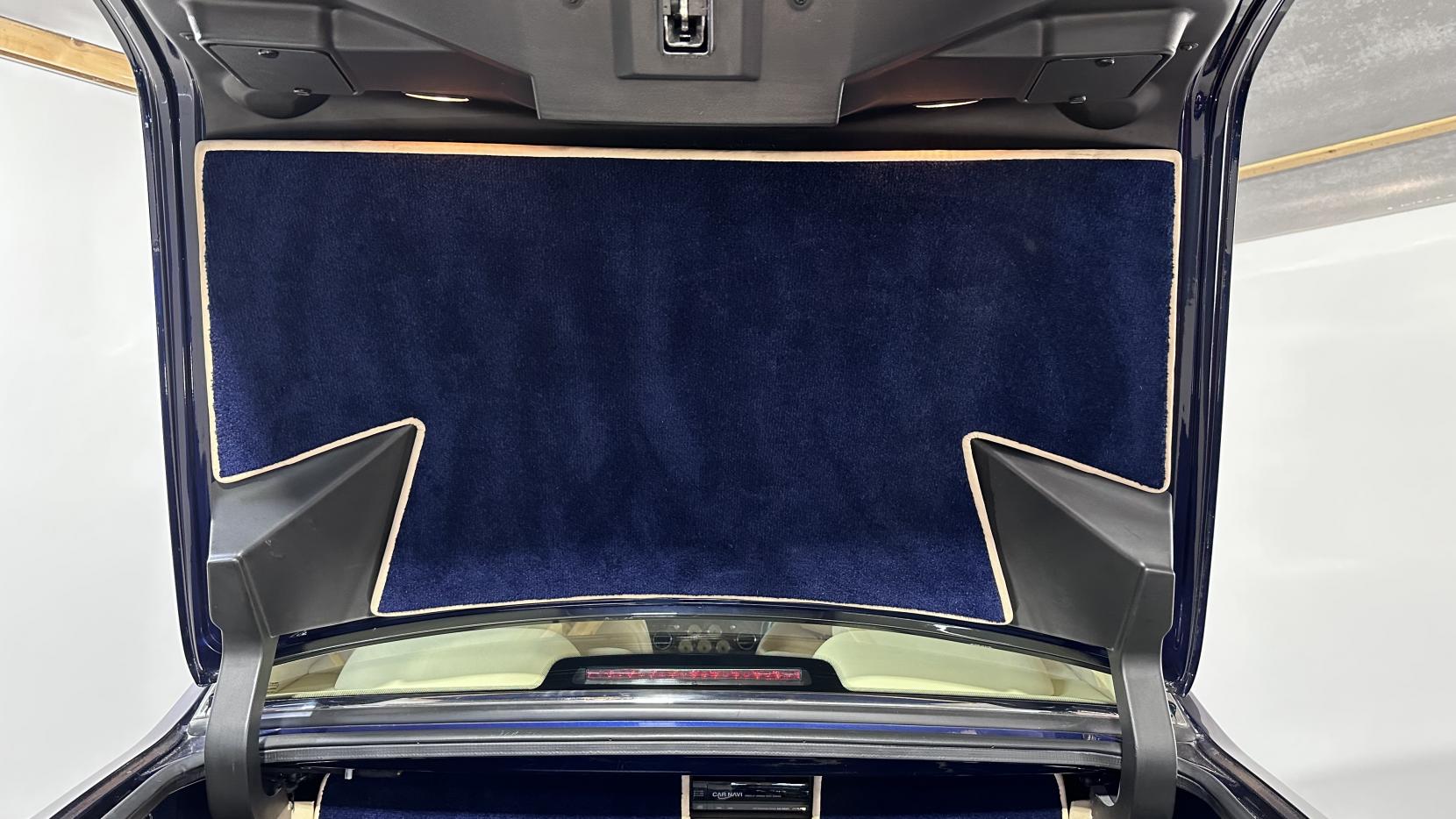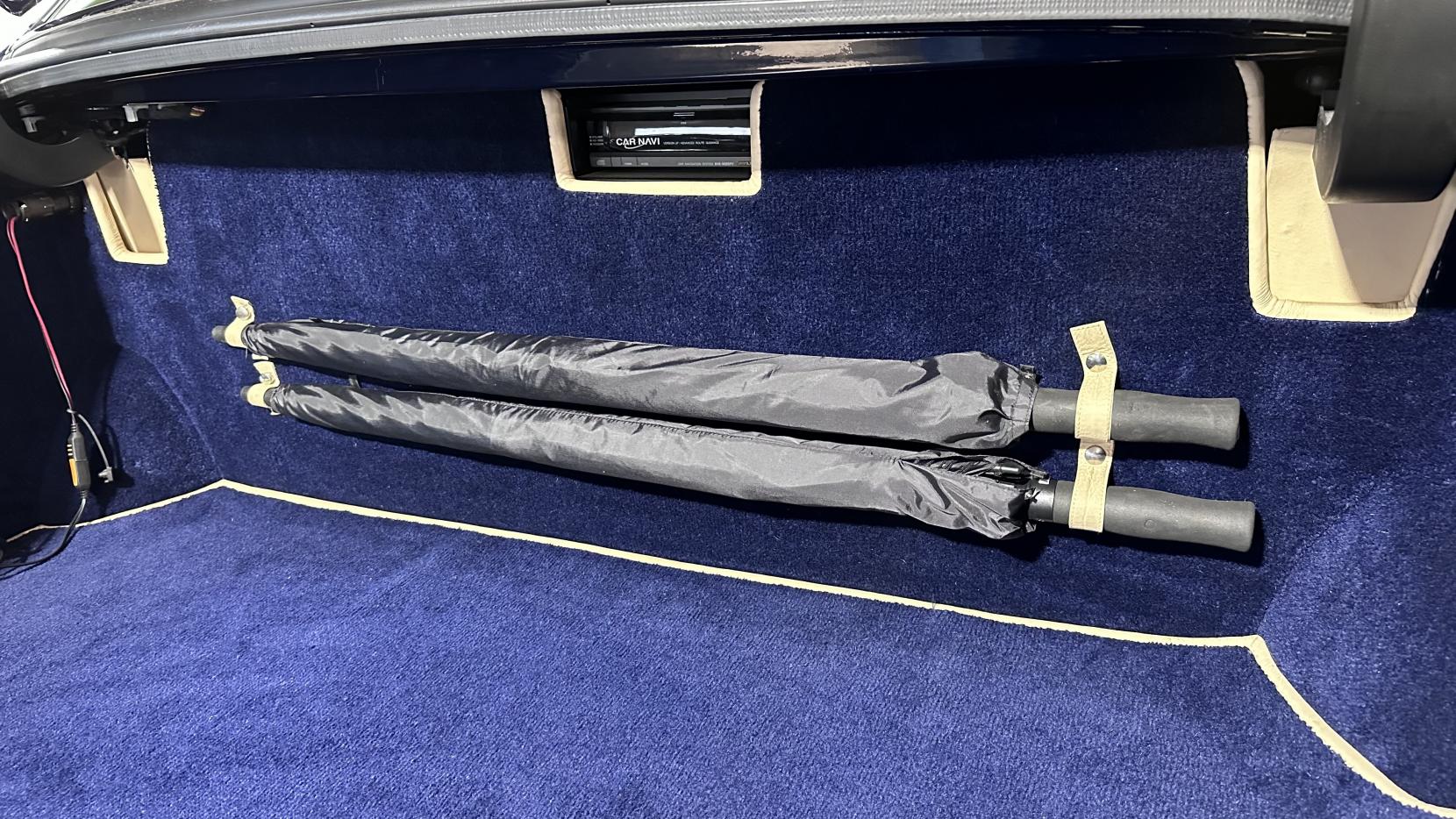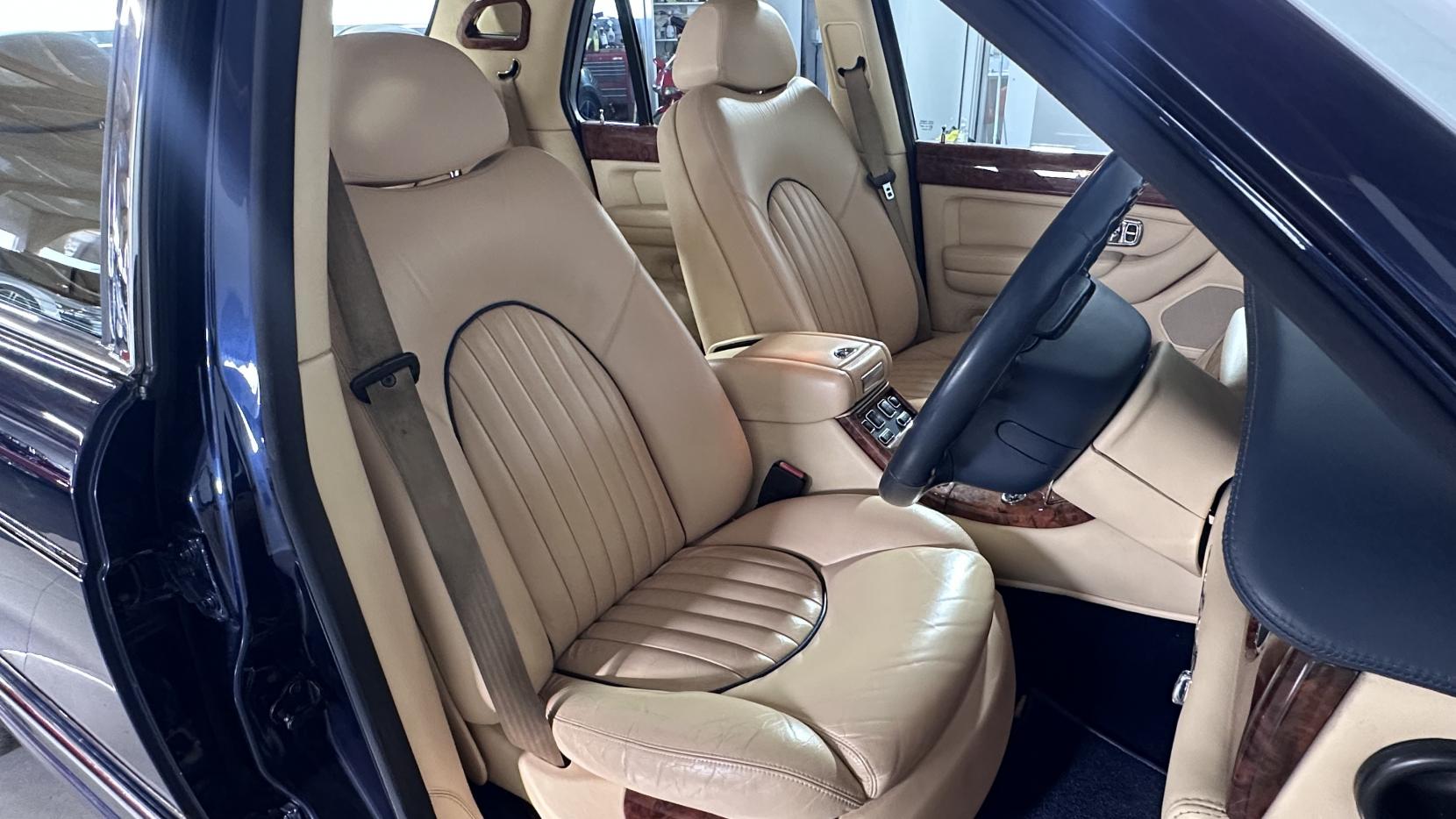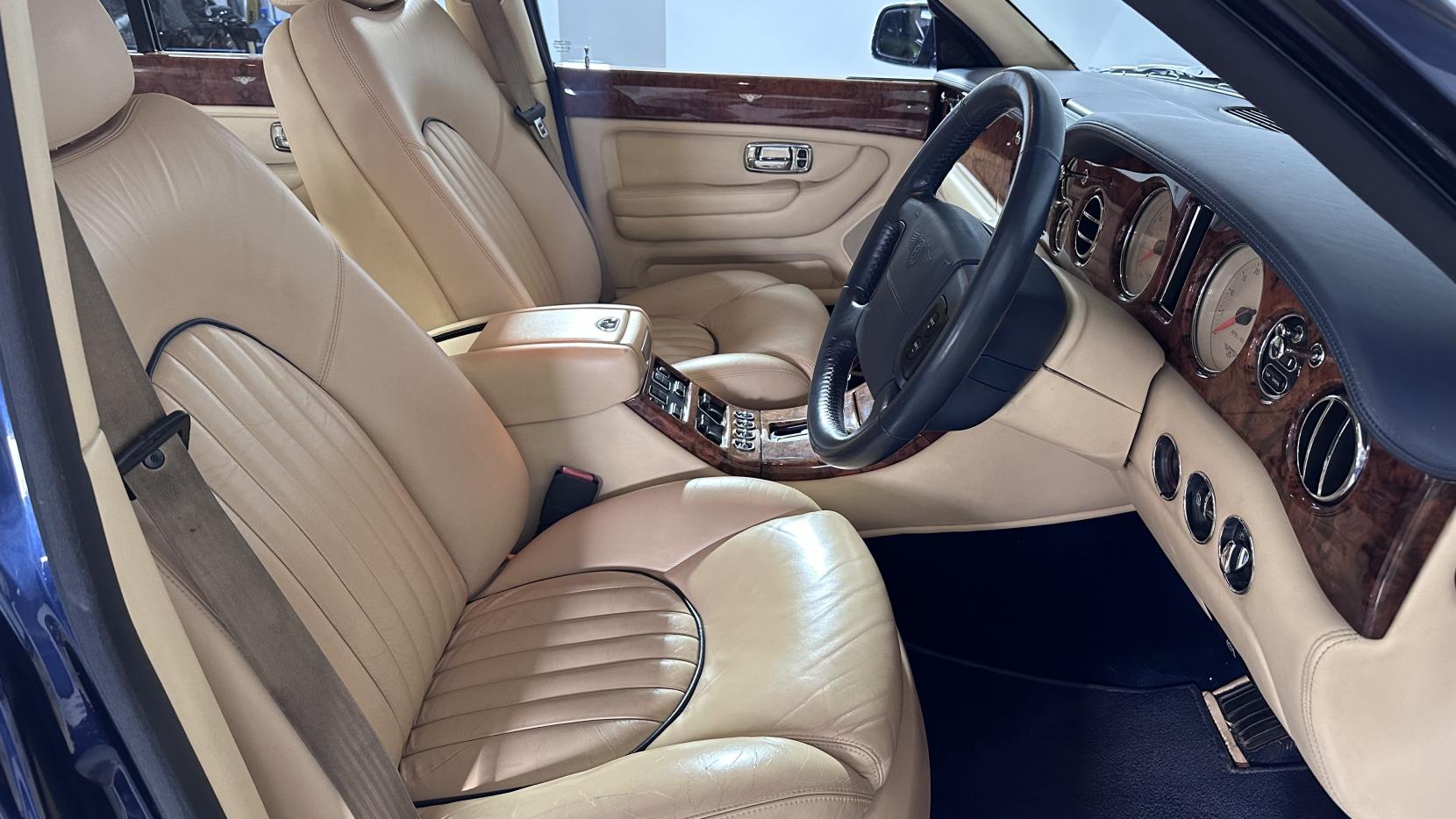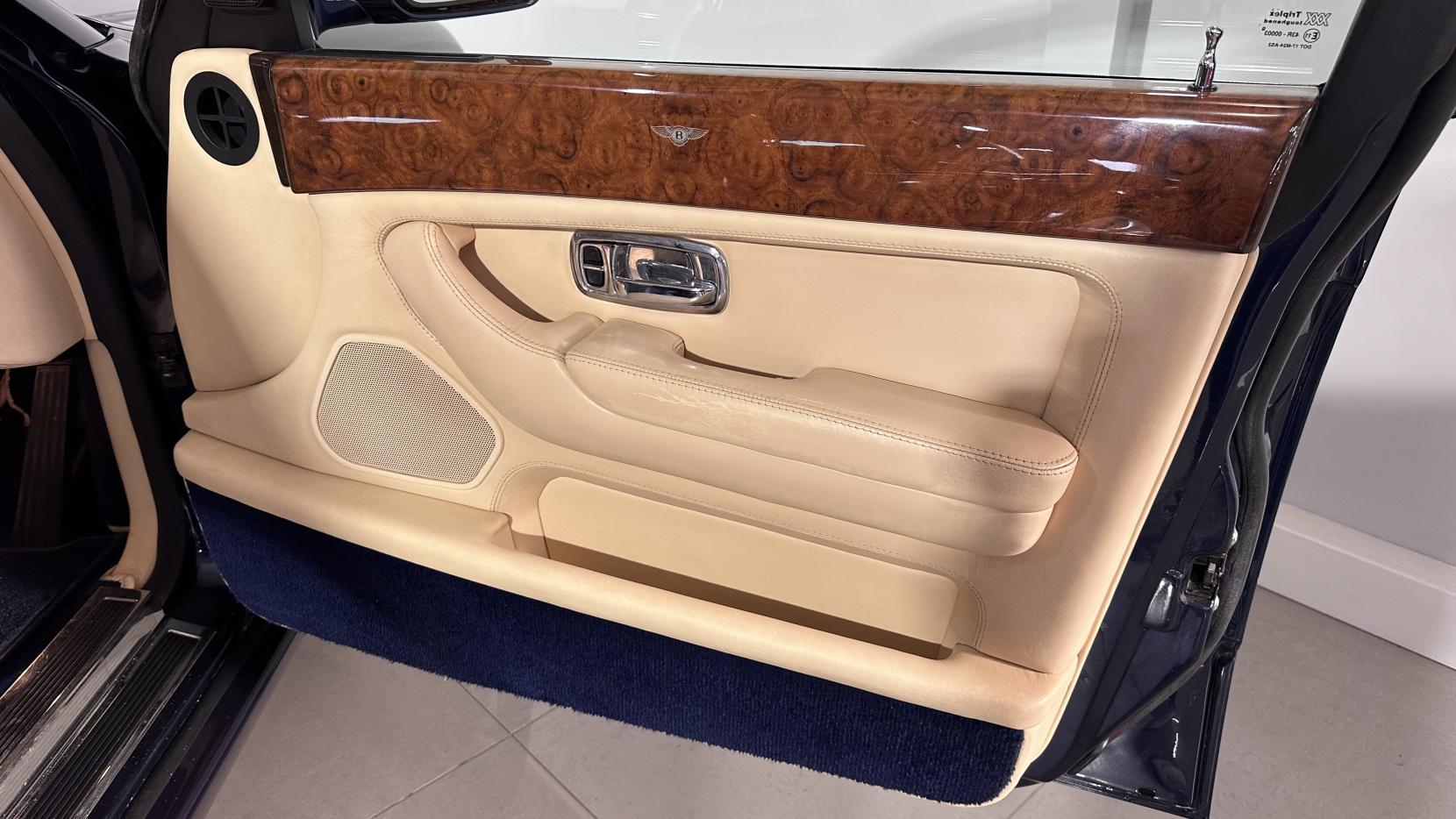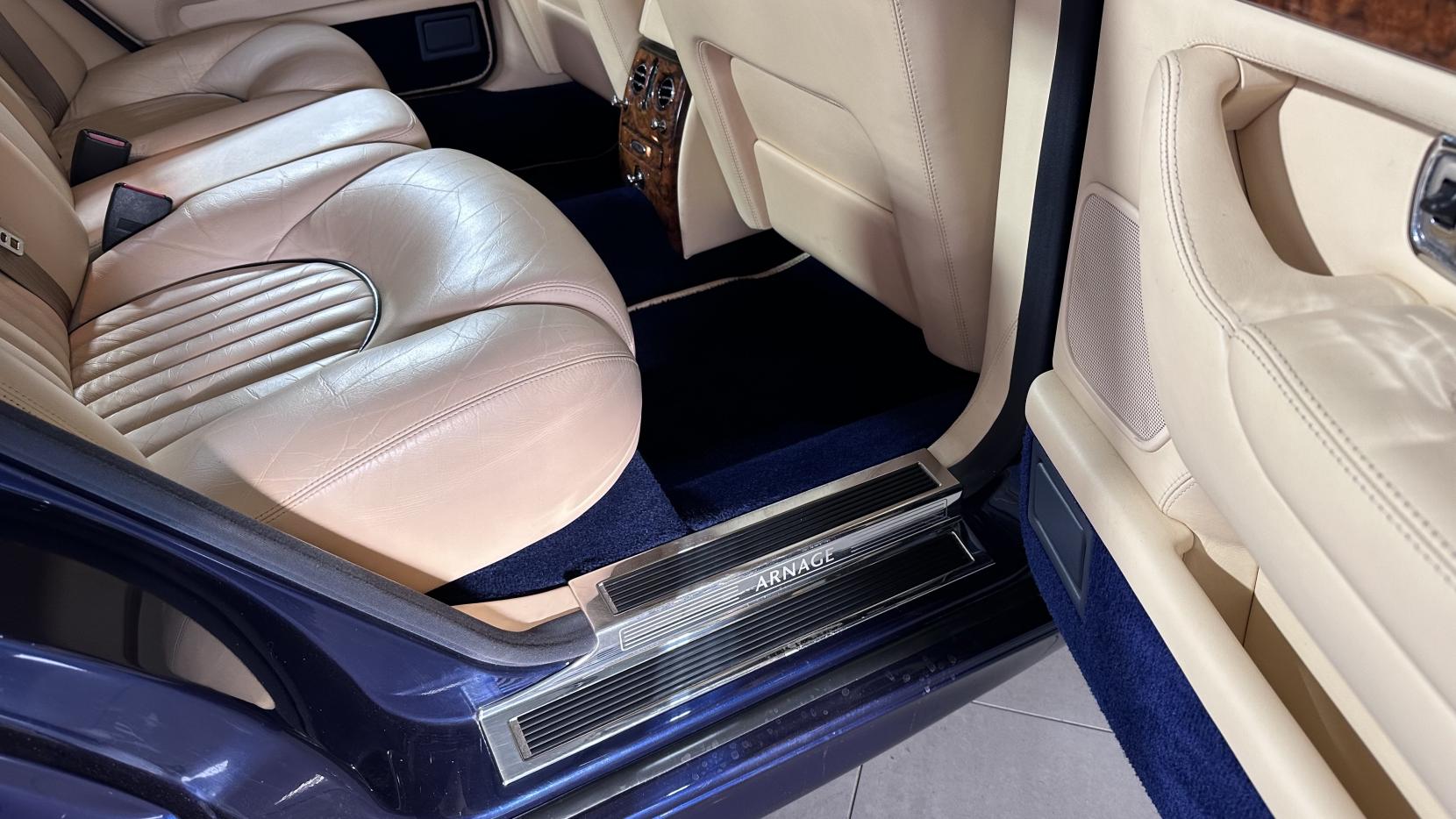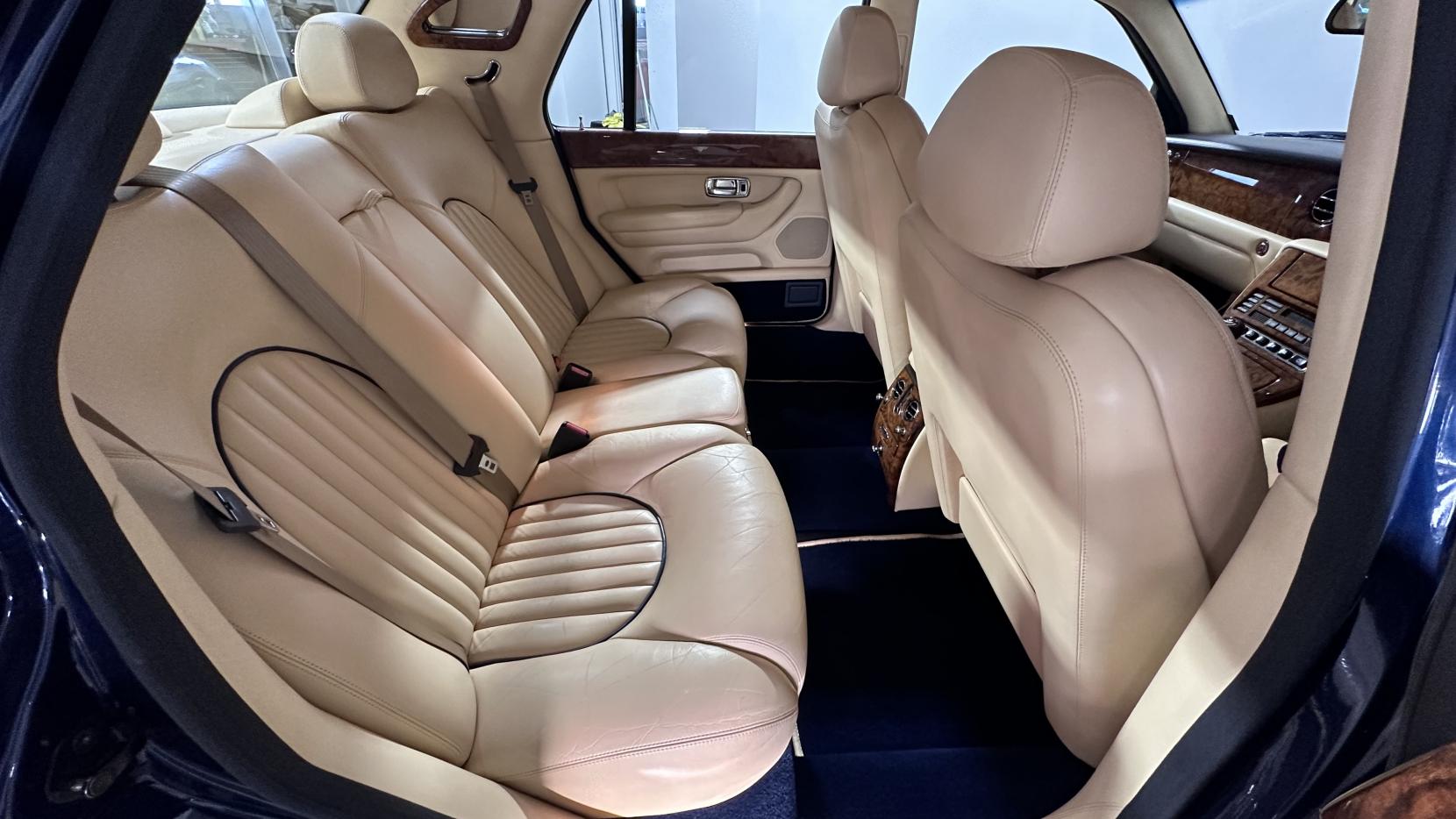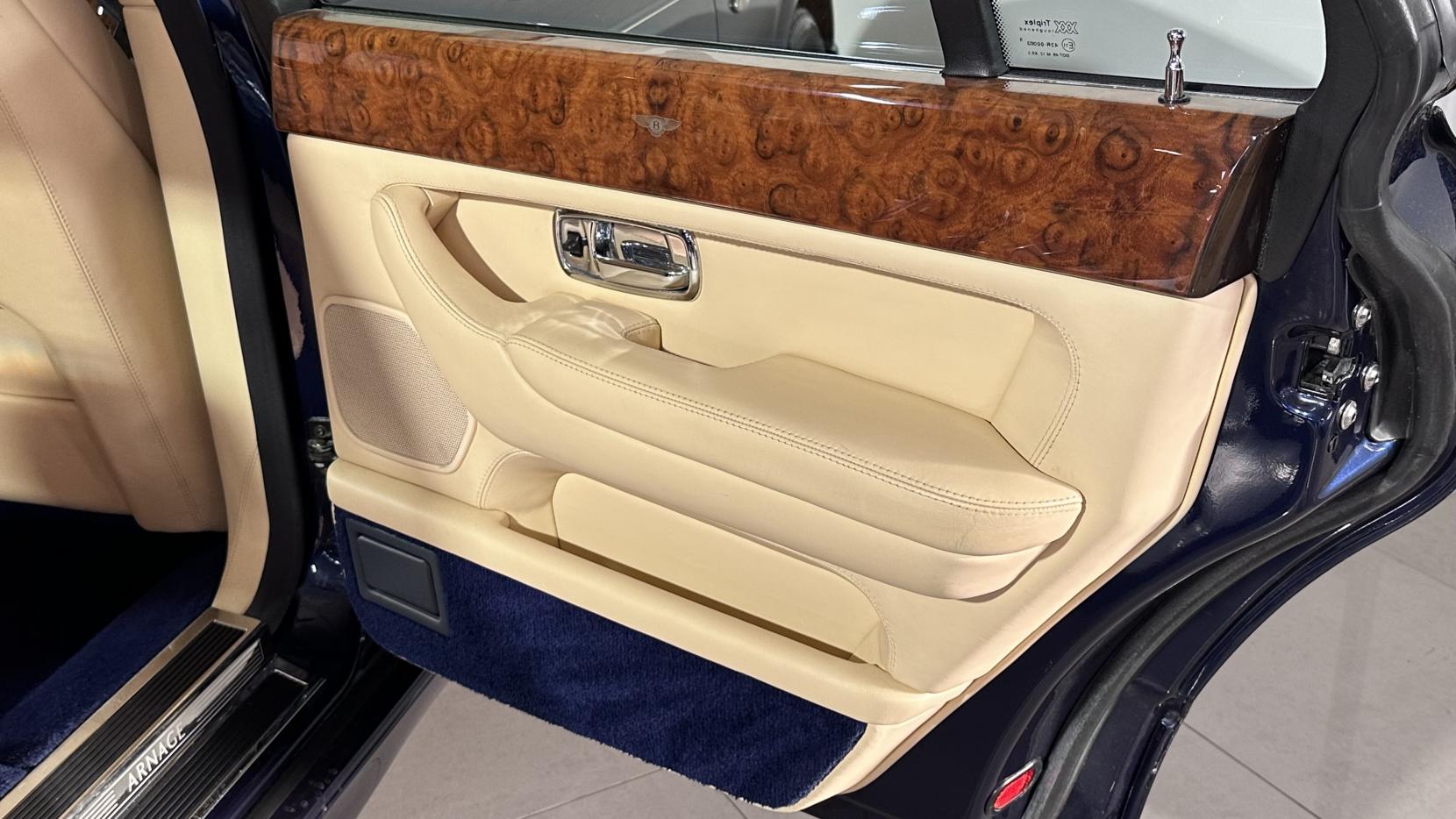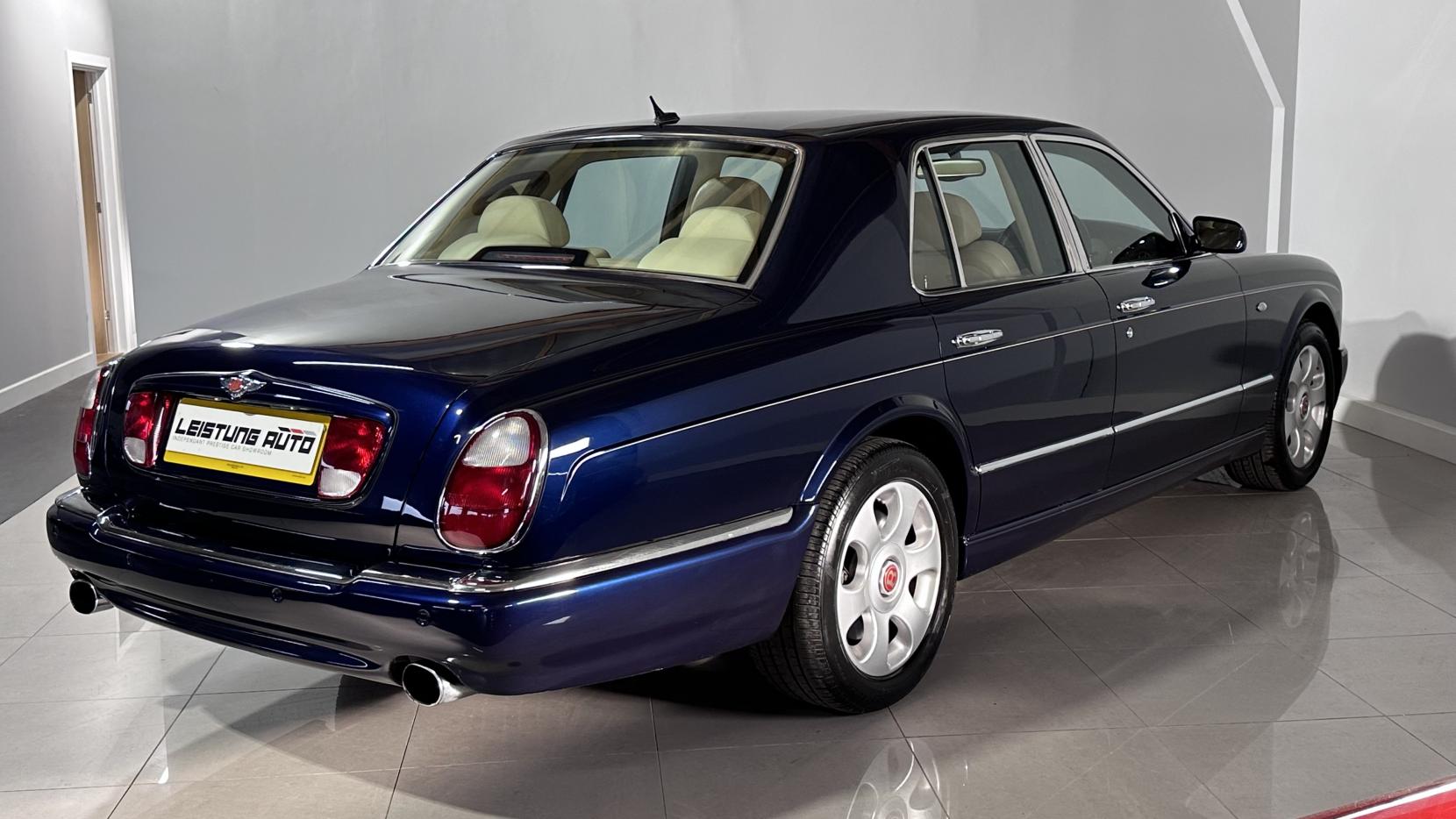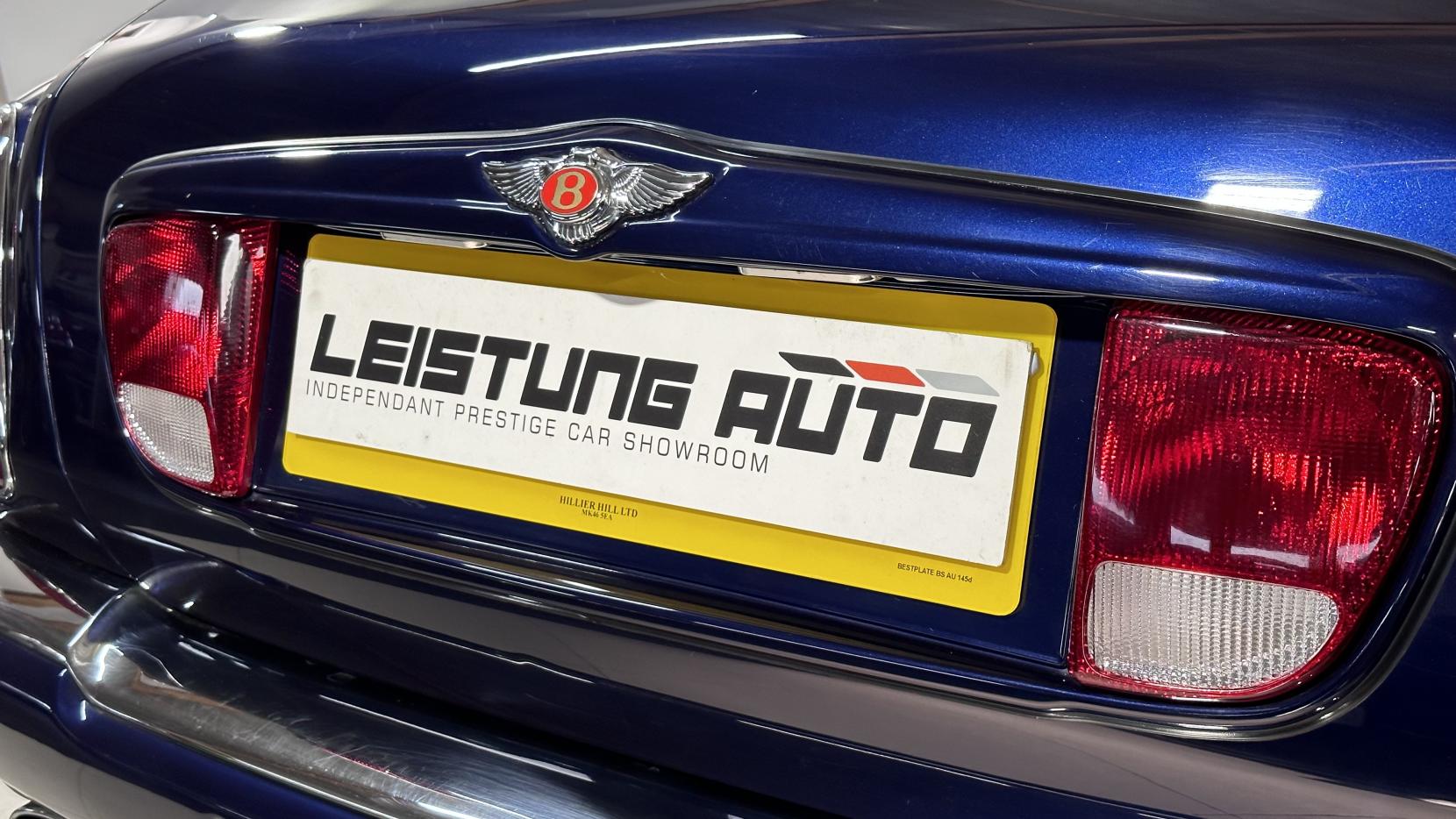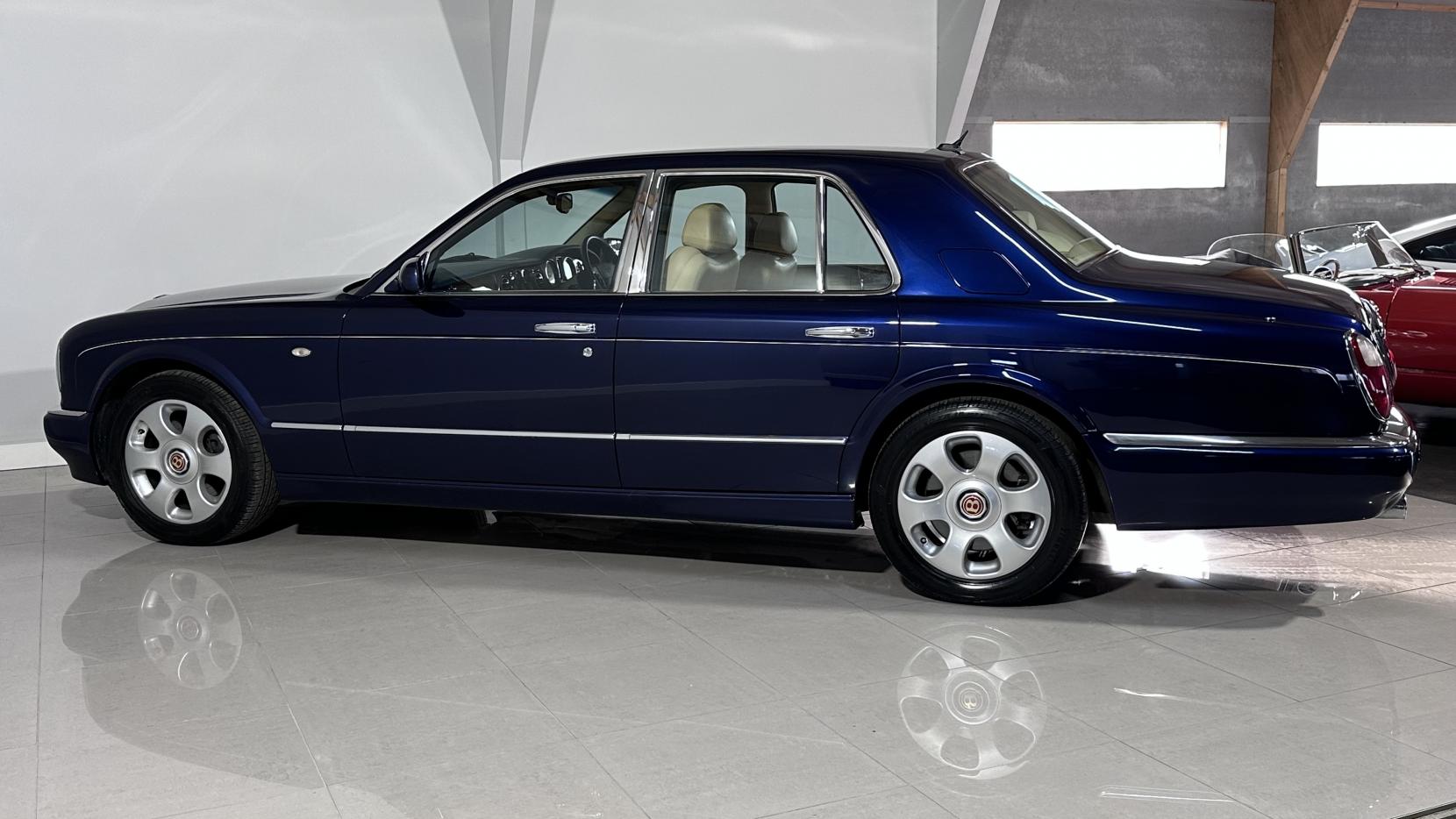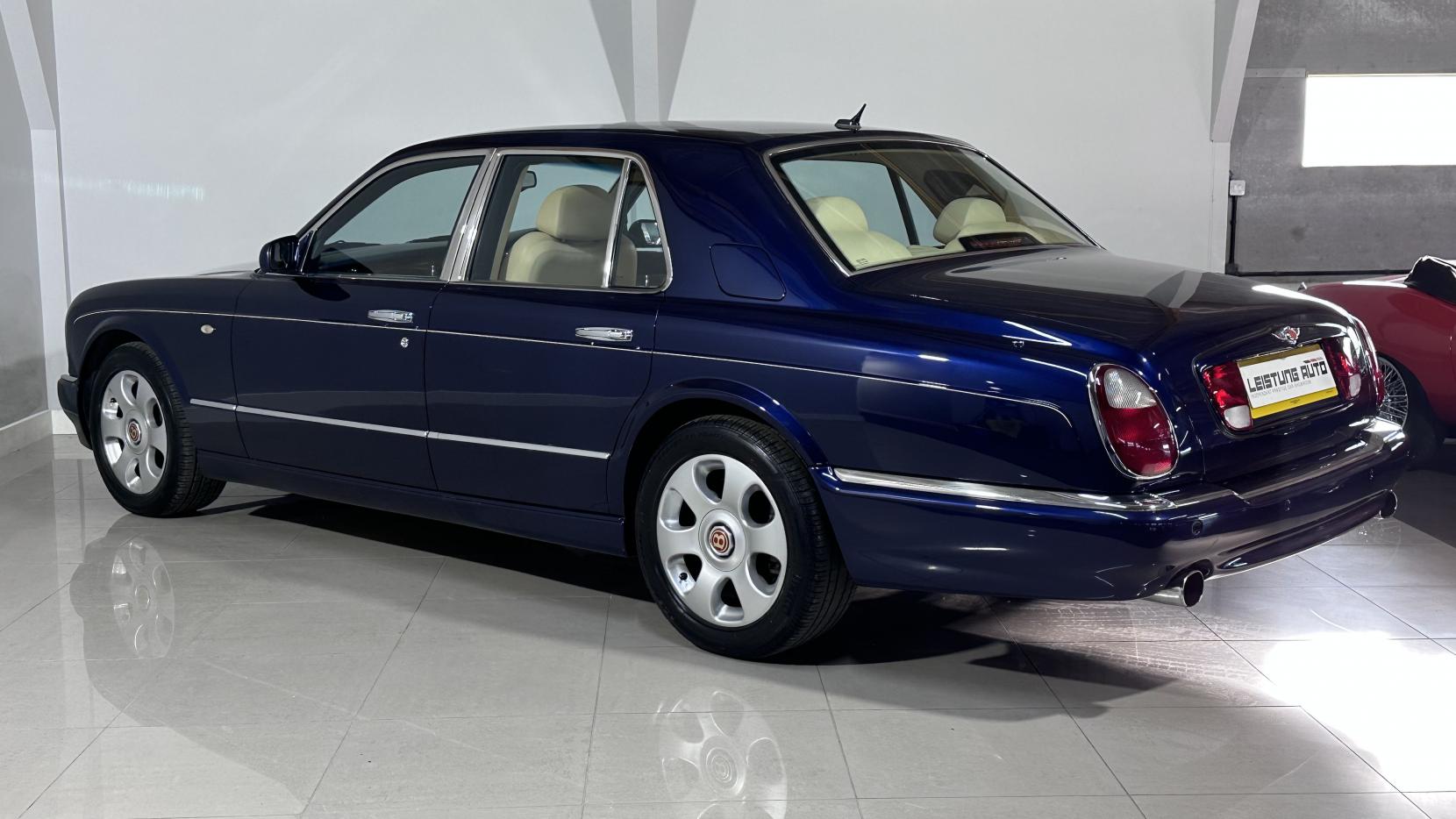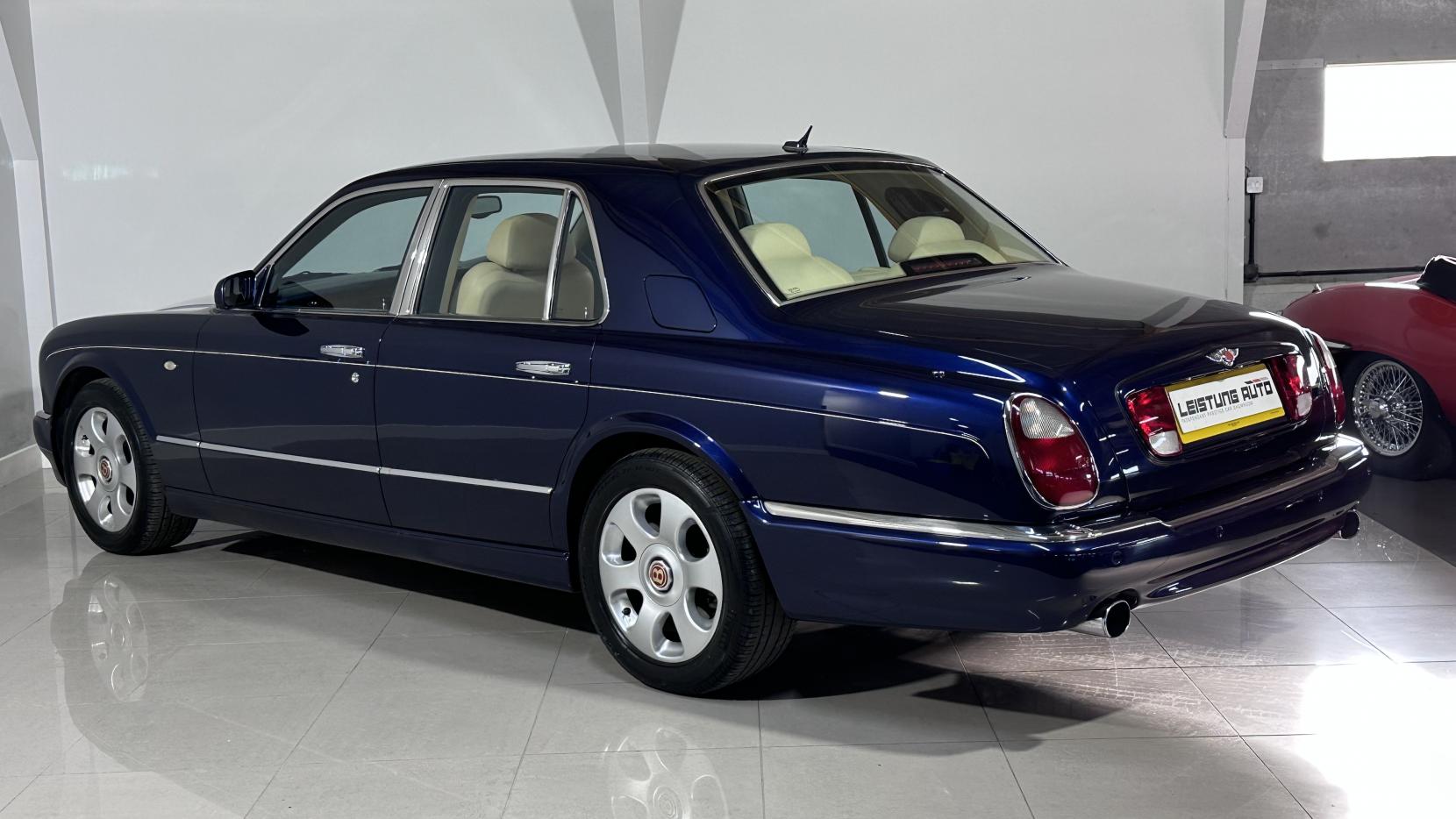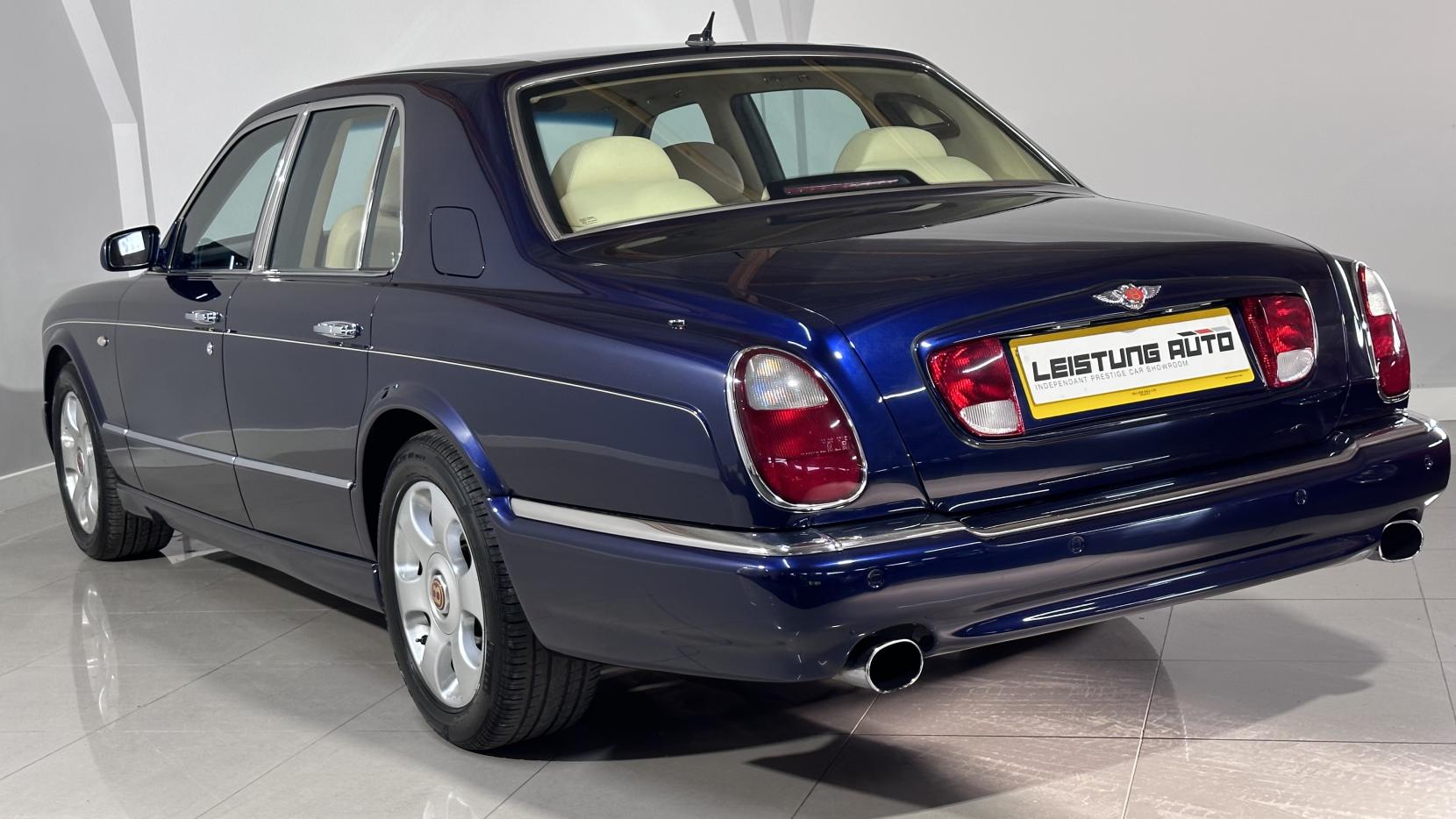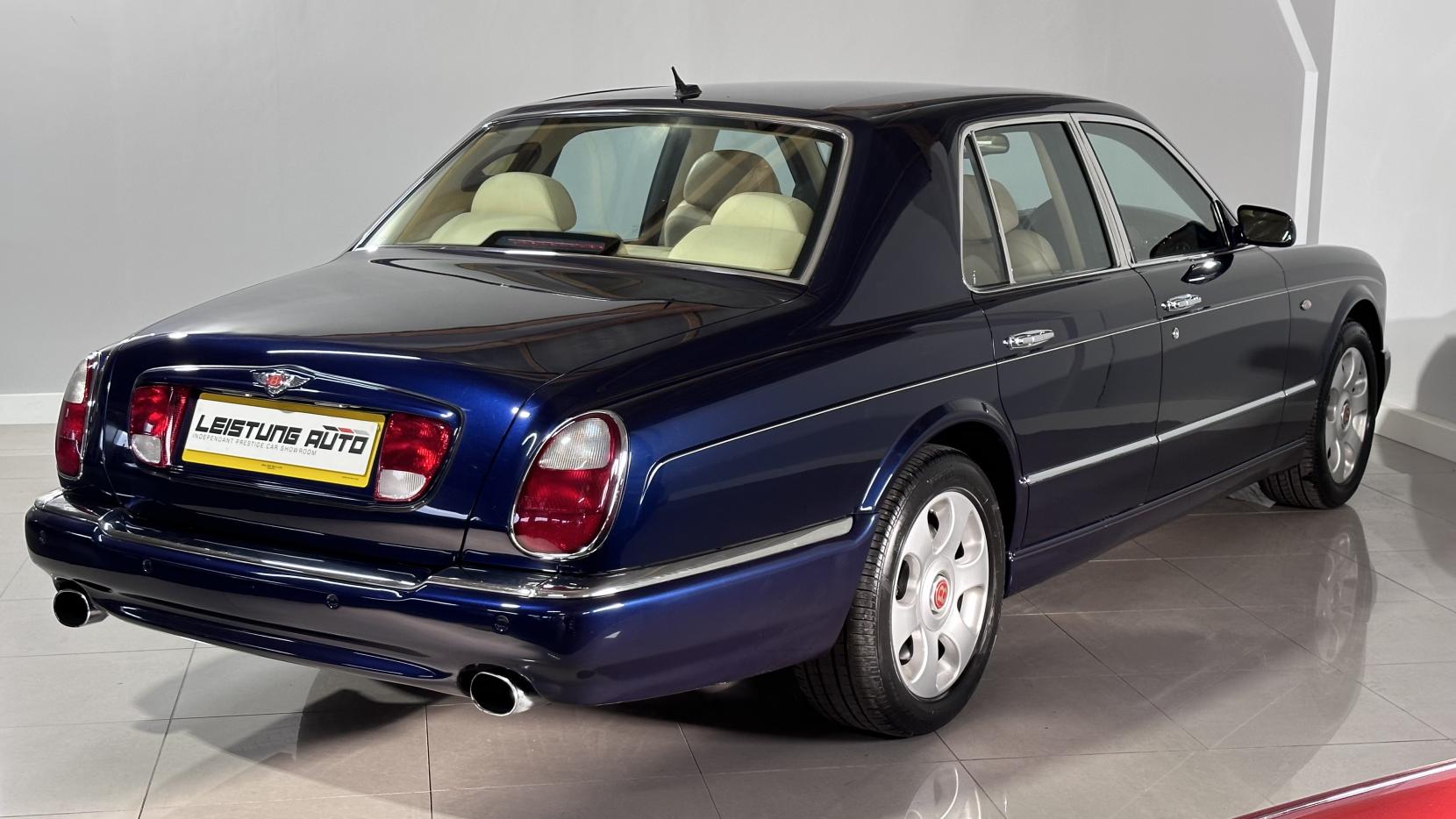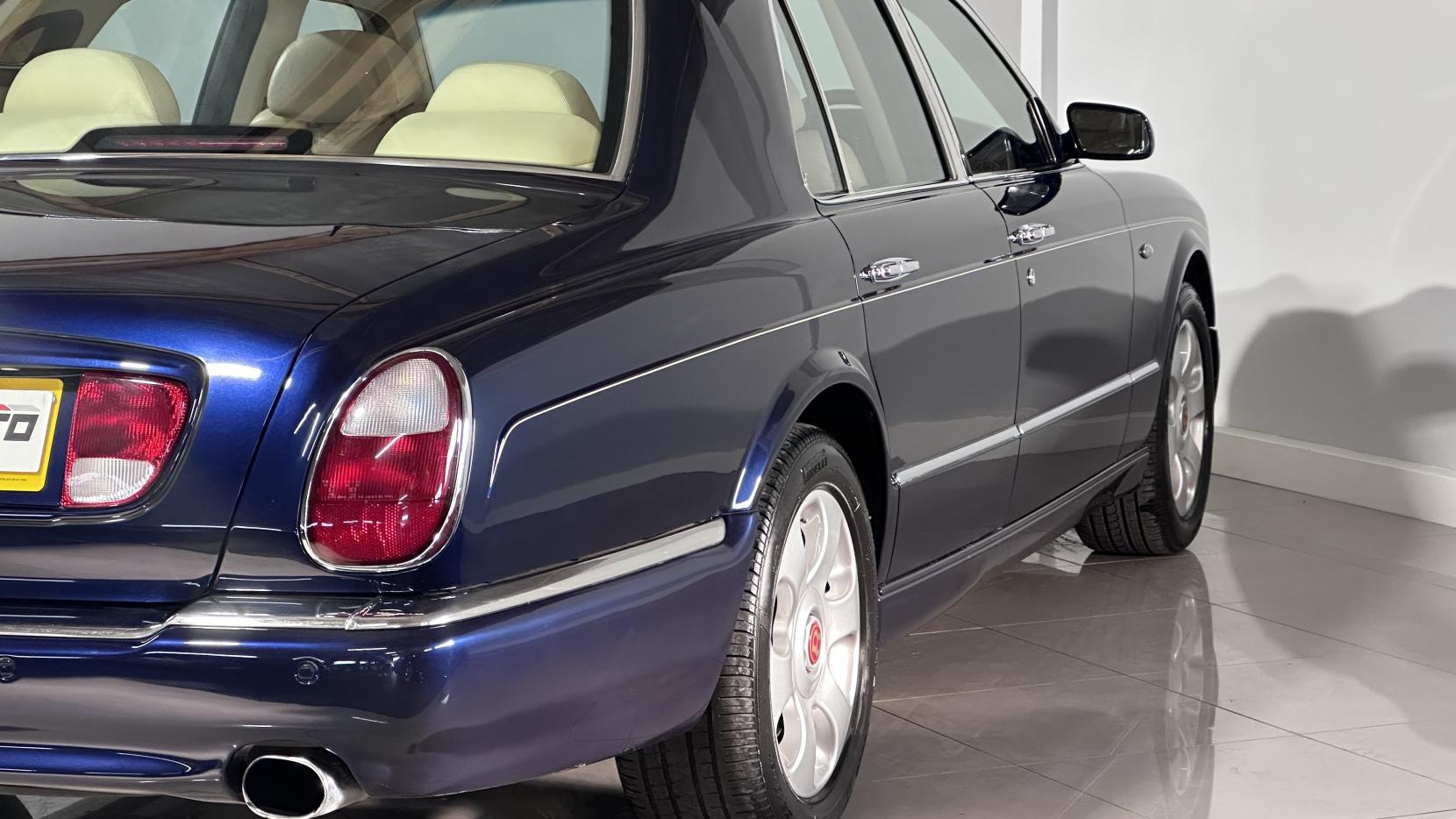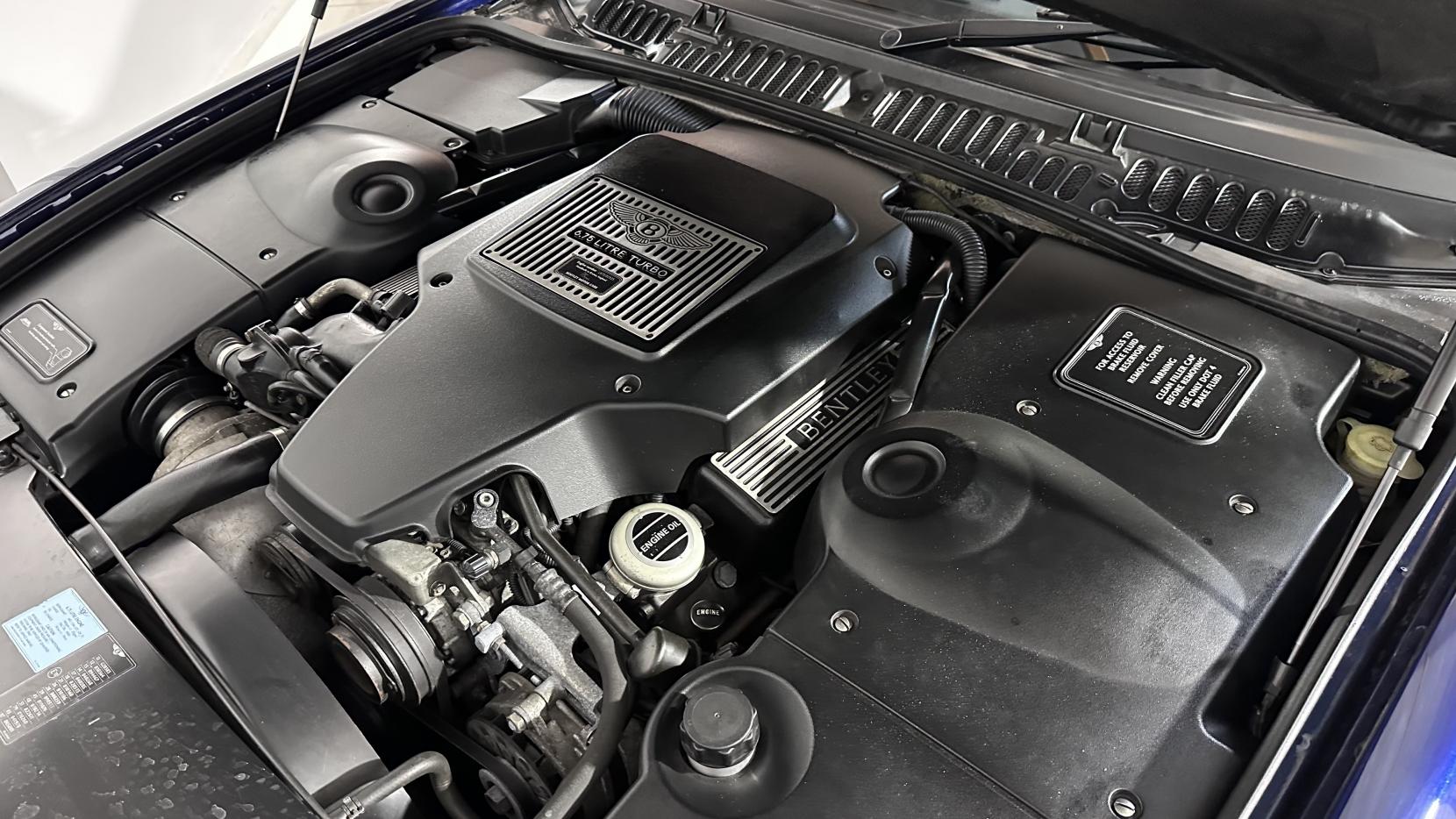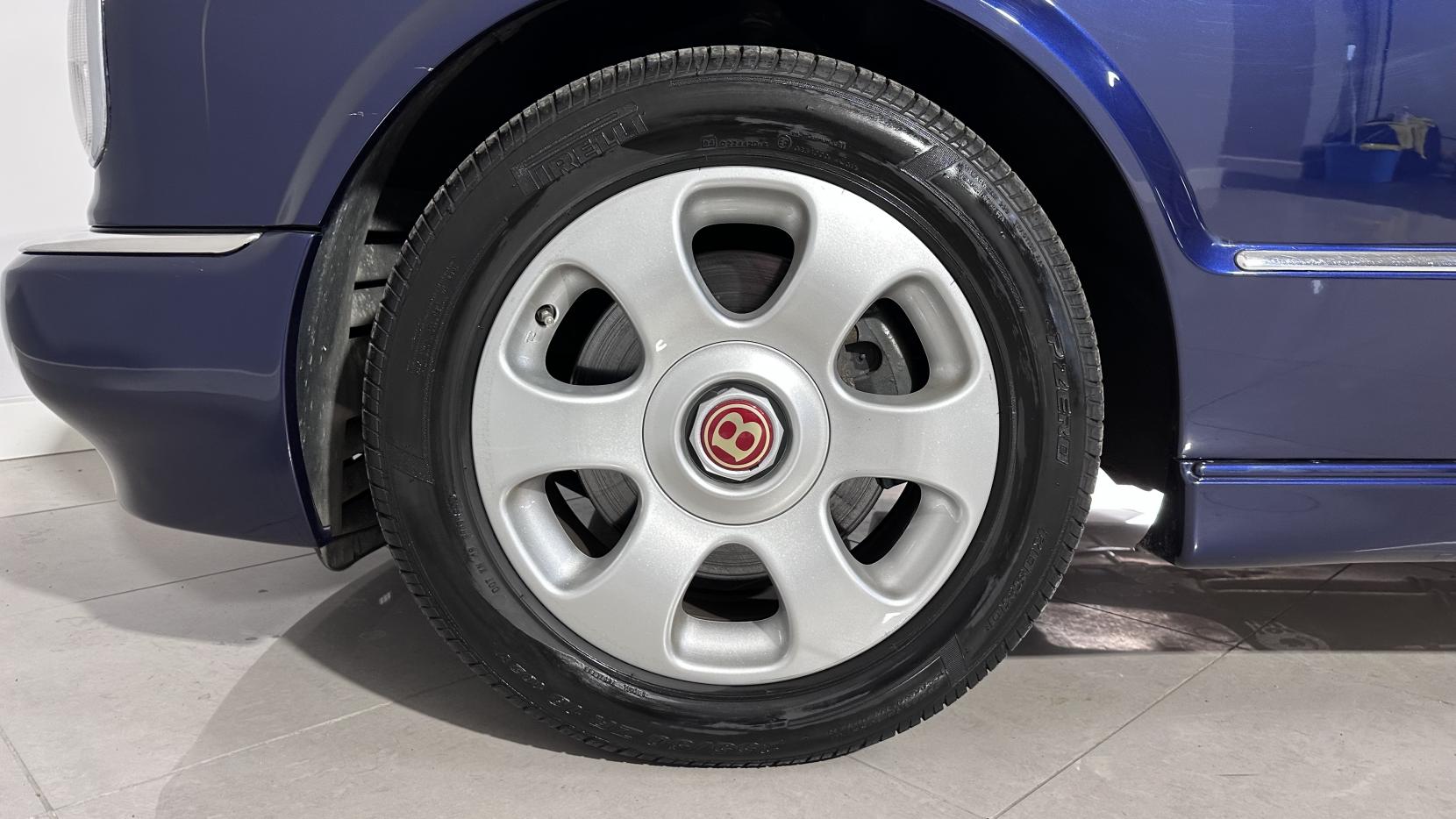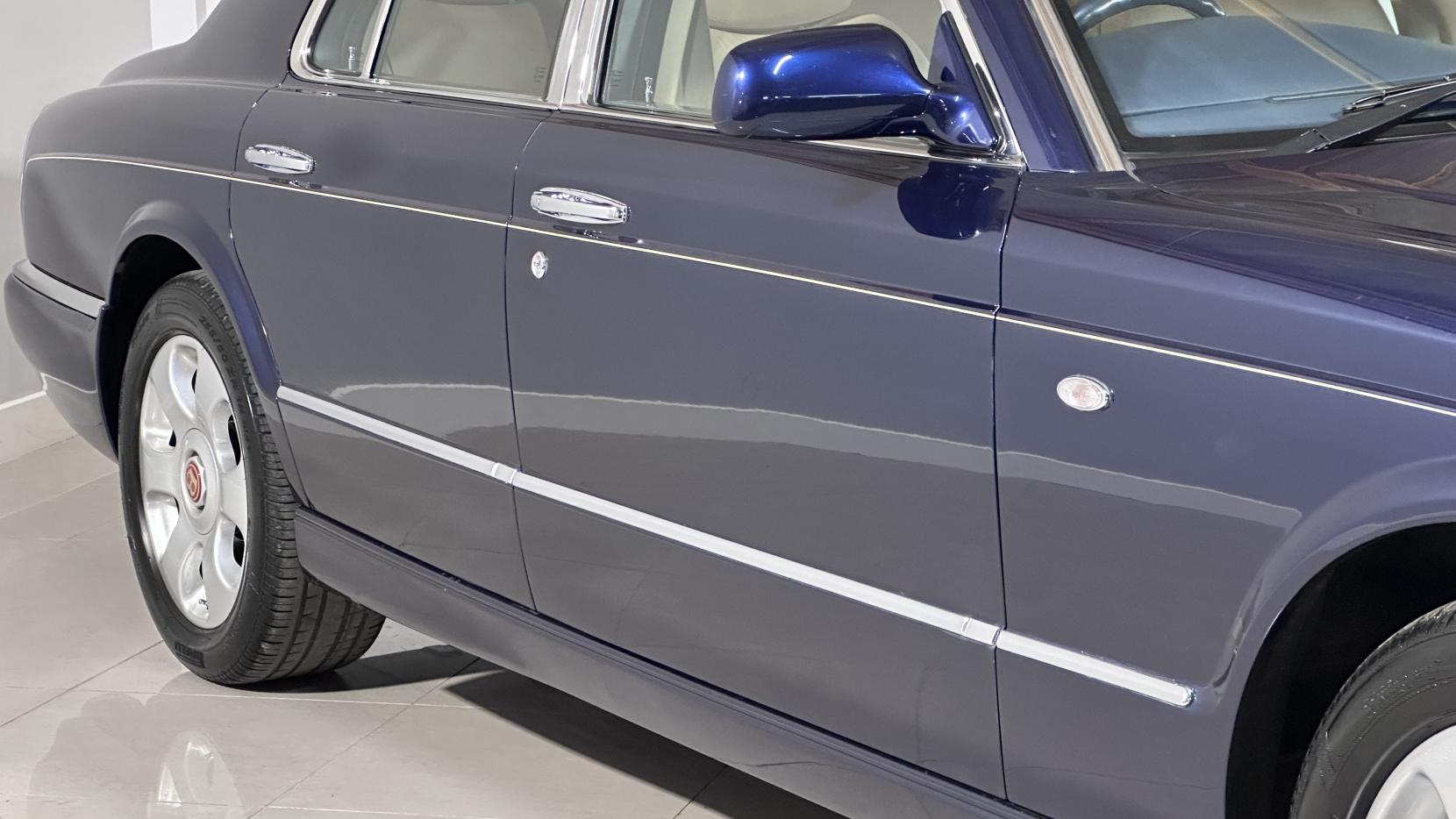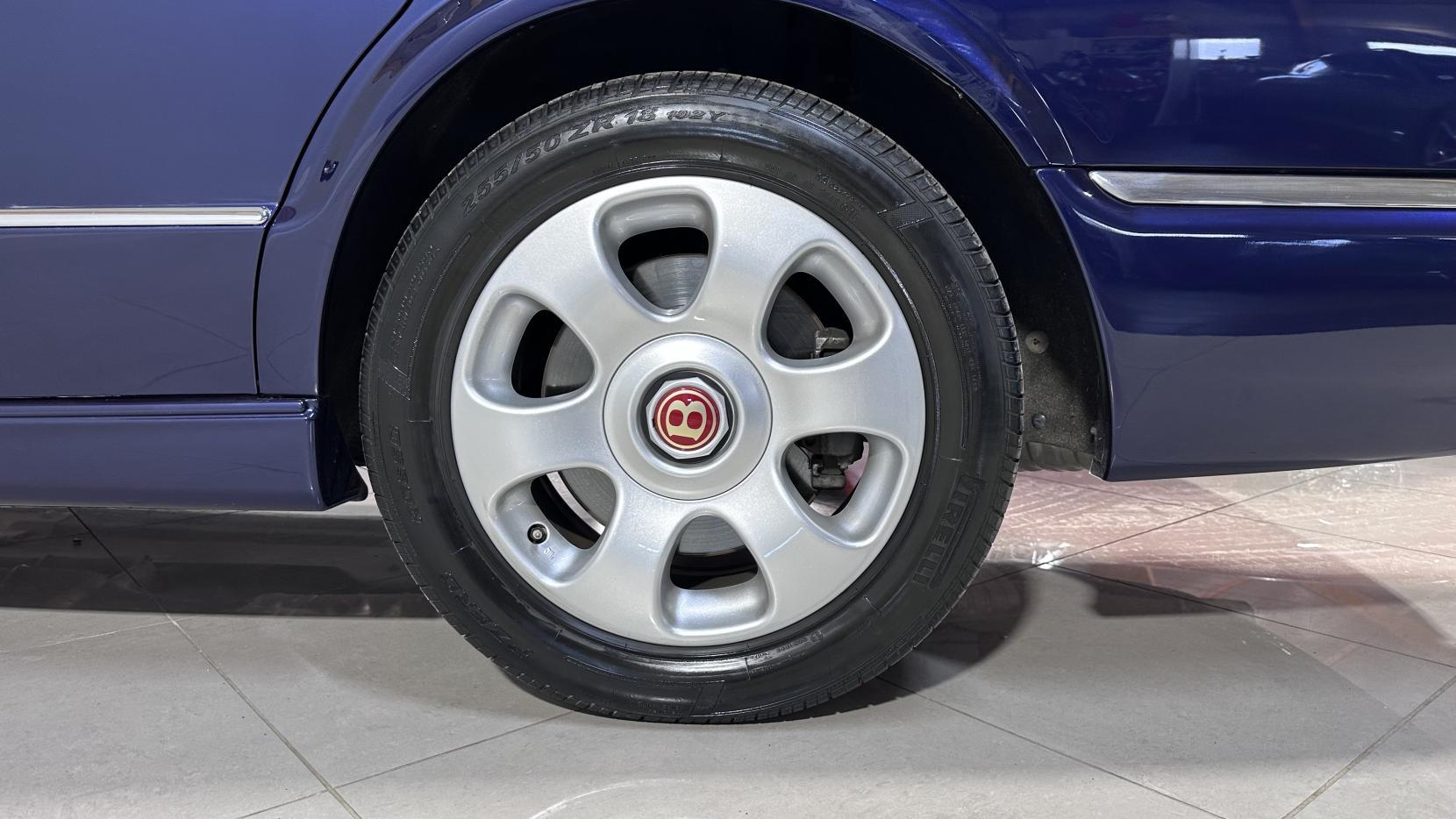 Year
2001
Mileage
64,064 miles
Fuel Type
Petrol
Transmission
Automatic
Drivetrain
Rear Wheel Drive
Engine Size
6.8 litres
Engine Power
400 bhp
Engine Torque
612 lbs/ft
0 to 62mph
5.9 seconds
Top Speed
155 mph
MPG
14.7 mpg
CO2 Emissions
456 g/km
Description
Here at Leistung Auto, we are excited to offer this stunning 2001 Bentley Arnage 6.8 Le Mans Series. With a mileage of just 64,064 miles, this luxurious saloon is in excellent condition and ready to be enjoyed.
Featuring 4 seats and 4 doors, the Bentley Arnage offers ample space and comfort for both the driver and passengers. The elegant Peacock Blue color of the body adds a touch of sophistication to its already impressive presence.
Powered by a 6.75 litre petrol engine, this Bentley delivers an impressive 400 bhp and a staggering 616 lbs/ft of torque, ensuring a thrilling driving experience. With an acceleration of just 5.9 seconds to 60 MPH, this car effortlessly reaches a limited top speed of 155 mph, making every journey a memorable one.
While the Bentley Arnage offers exhilarating performance, it also provides a smooth and comfortable ride. The 4L80-E automatic transmission and rear-wheel drive further enhance the driving experience, allowing for effortless power delivery and control.
Being a Red Label example our Arnage offers a stiffer bodyshell over outgoing models along with larger wheels and brakes.
Our car has impeccable road manners and behaves in a way only a Bentley Arnage can,with light steering and an almost seamless gearbox.
Incorporating bespoke wood and leather detailing and unmatched build quality or car offers an unrivalled ownership opportunity,indeed it is hard to think of a vehicle in this class that comes close to such a complete package,especially at this price.
The exampke we offer comes complete with service history (original booklet),book packs and a host of invoices for maintenance,parts and work carried out.
If you are looking for a truly exceptional luxury car, the Bentley Arnage Red Label Le Mans Series is the perfect choice. With its powerful engine, elegant design, and impeccable craftsmanship and reliabilty this vehicle is sure to give its next owner a unique motoring experince.This car could be considered peak Bentley(a time before VW floorpan engineering) and epitomises the brands reputation for building luxury cars that are without question some of the best ever made.
We welcome enquiries in relation to this exceptional car.