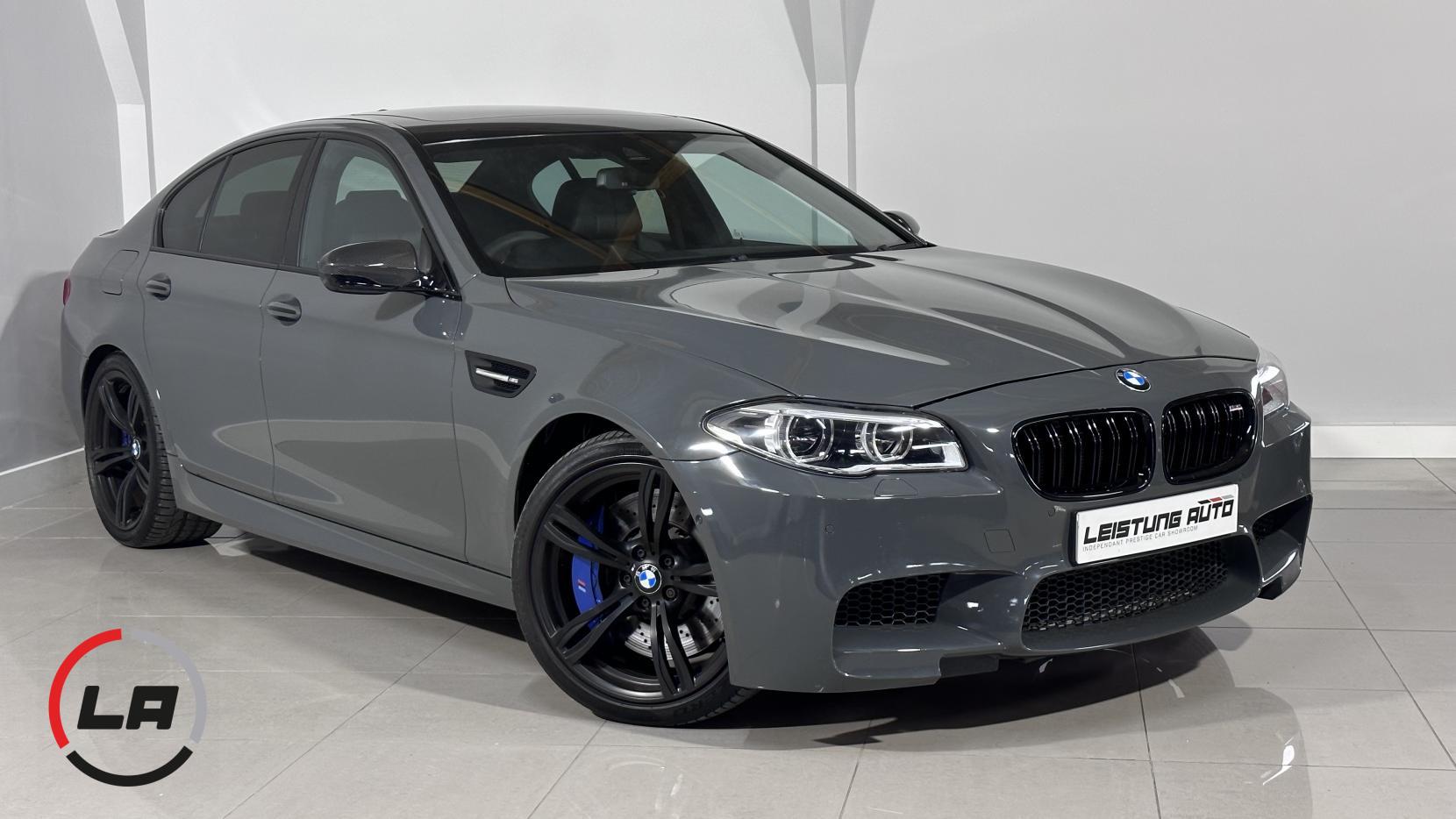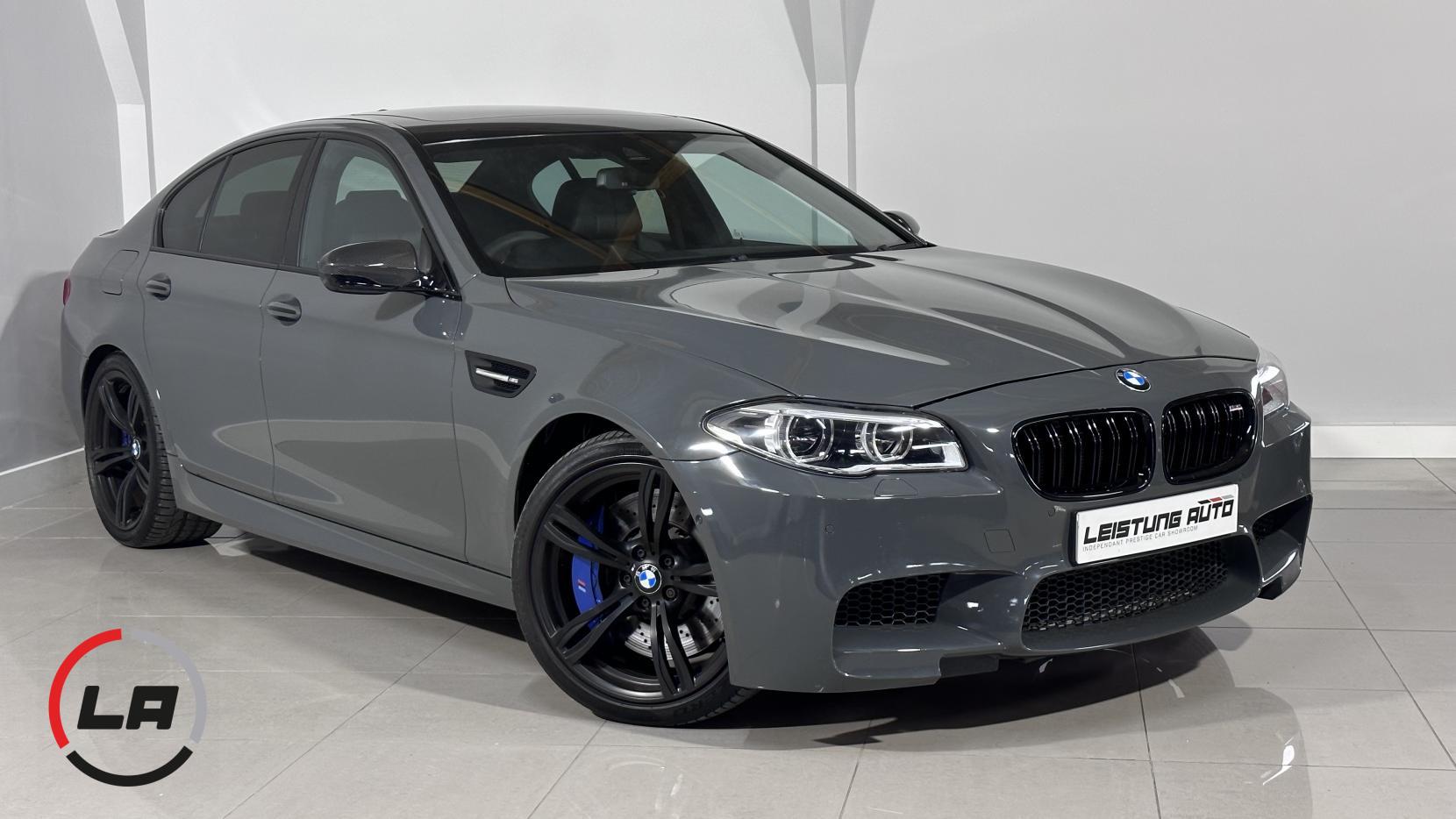 Year
2016
Mileage
42,806 miles
Fuel Type
Petrol
Transmission
Automatic
Drivetrain
Rear Wheel Drive
Engine Power
552 bhp
Engine Torque
502 lbs/ft
0 to 62mph
4.3 seconds
Top Speed
155 mph
MPG
28.5 mpg
CO2 Emissions
231 g/km
Vehicle has been sold!
If you are interested in this vehicle please contact us, we may already have similar vehicles being prepared for sale or we may be able to source a similar vehicle to suit your exact requirements.
Request Callback!
Description
Leistung Auto are pleased to offer this BMW M5 4.4 V8 DCT , a powerful and stylish saloon that is sure to turn heads wherever you go. With its sleek Grigio Telesto Pearl exterior and 20in Alloy Wheels - Light Alloy M Double Spoke Style - 343M Black, this car exudes sophistication and sportiness.
Inside, you'll find a range of optional extras that enhance your driving experience. The Lumbar Support for the driver and front passenger ensures maximum comfort during long journeys, providing excellent back support. The Split Folding Rear Seat offers versatility, allowing you to easily accommodate larger items while still having space for passengers.
With Comfort Access and Smart Opener, you can effortlessly enter and start your vehicle without even taking your keys out of your pocket. This convenient feature adds a touch of luxury to your daily routine. The Surround-View system provides a 360-degree view of your surroundings, making parking and maneuvering in tight spaces a breeze.
The 20in Alloy Wheels - Light Alloy M Double Spoke Style - 343M Black not only add a touch of style to the M5, but also enhance its performance. These wheels are designed to provide excellent grip and stability, ensuring a smooth and exhilarating driving experience.
This BMW M5 is not only a joy to drive, but it also offers impressive performance. With a top speed of 155 mph and an acceleration of 0-60 mph in just 4.3 seconds, this car is a true powerhouse. Despite its impressive performance, it remains fuel-efficient, with a fuel consumption of 28.5 mpg.
In addition, this M5 is ULEZ compliant, meaning you can drive in low emission zones without any restrictions. With seating for five and four doors, this saloon offers practicality without compromising on style.
With its powerful engine, luxurious features, and stunning design, the BMW M5 4.4 V8 DCT Euro 6 (s/s) 4dr is the perfect choice for those who crave both performance and elegance. Experience the thrill of driving this exceptional vehicle and make a statement on the road.