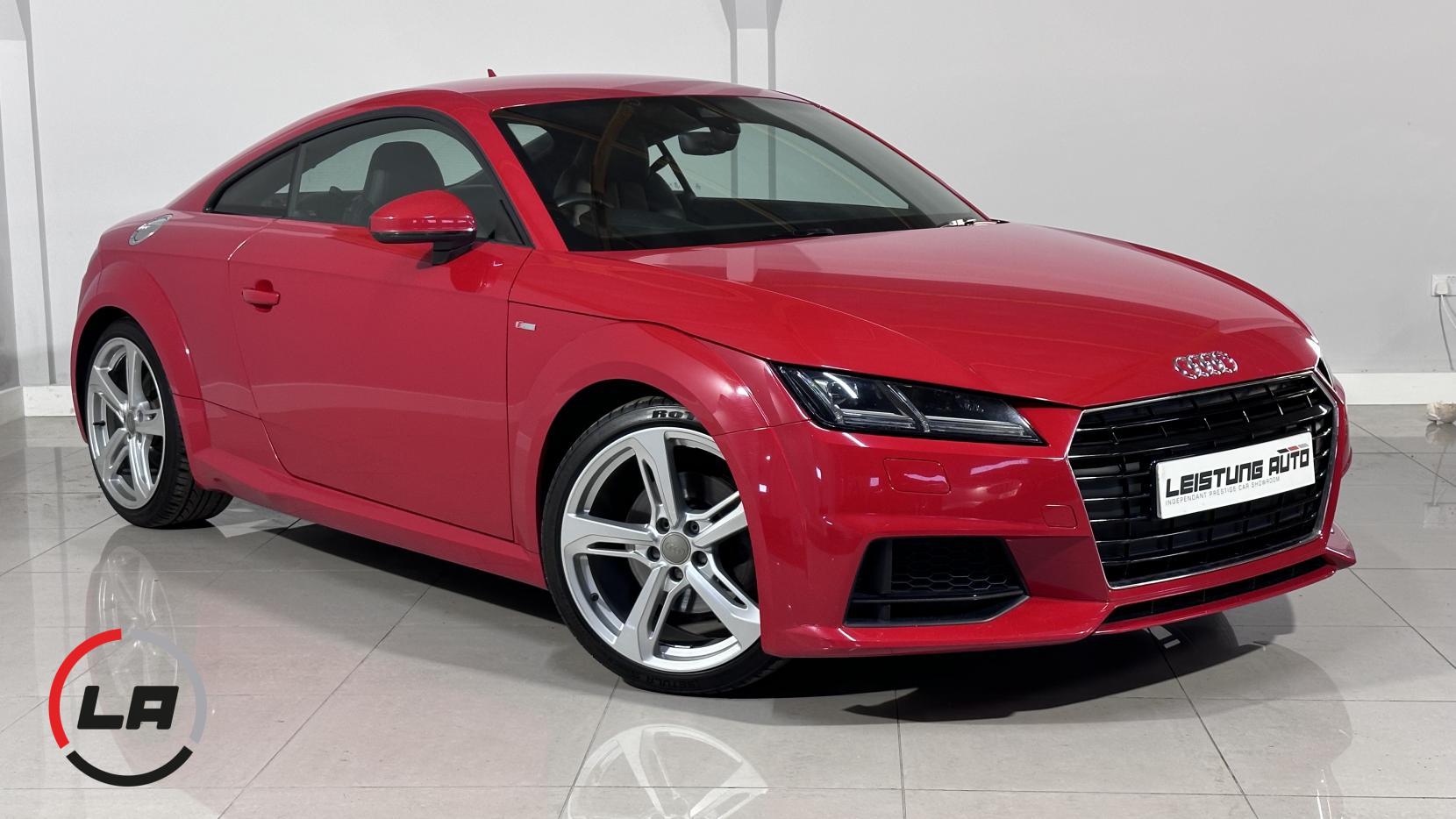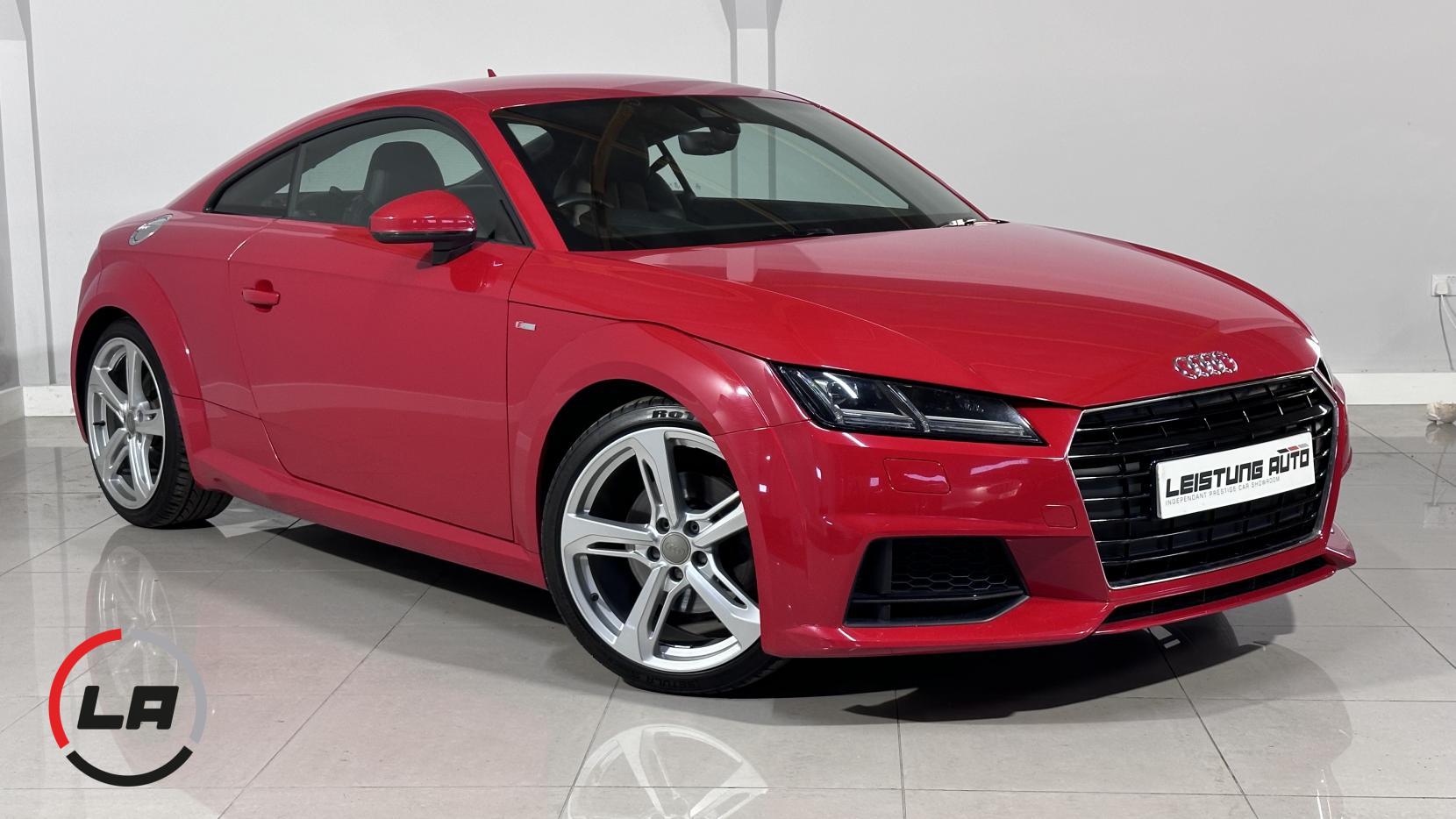 Year
2014
Mileage
77,160 miles
Fuel Type
Petrol
Transmission
Manual
Drivetrain
Front Wheel Drive
Engine Size
2.0 litres
Engine Power
227 bhp
Engine Torque
273 lbs/ft
0 to 62mph
5.8 seconds
Top Speed
155 mph
MPG
47.9 mpg
CO2 Emissions
137 g/km
Vehicle has been sold!
If you are interested in this vehicle please contact us, we may already have similar vehicles being prepared for sale or we may be able to source a similar vehicle to suit your exact requirements.
Request Callback!
Description
Here at Leistung Auto, we are pleased to offer this stunning Audi TT 2.0 TFSI S line. This 2014 coupe is finished in a classic red color, giving it a timeless and sophisticated look that is sure to turn heads wherever you go.
One of the optional extras included in this Audi TT is heated front seats. This feature ensures that you stay warm and comfortable during those chilly winter drives, providing a luxurious touch to your overall driving experience.
Another optional extra is the front centre armrest, which adds convenience and comfort to your journey. It provides a resting place for your arm, reducing fatigue and enhancing your driving pleasure.
The Audi Parking System - Rear is also included in this vehicle, making parking a breeze. With sensors located at the rear of the car, it provides audible alerts to help you navigate tight parking spaces with ease, ensuring that you park safely and accurately every time.
This Audi TT 2.0 TFSI S line boasts impressive performance figures. With an acceleration time of just 5.8 seconds, it delivers exhilarating speed and power. Its top speed of 155 mph showcases its capability on the open road, while the 2.0 litre engine generates an impressive 227 bhp and 273 lbs/ft of torque, providing a thrilling driving experience.
Despite its impressive performance, this Audi TT is also fuel-efficient, with a fuel consumption of 47.9 mpg. This means you can enjoy the power and excitement of this sports coupe without compromising on efficiency.
With a mileage of 77,160 miles, this Audi TT has been well-maintained and is ready to hit the road. It has seating for four people and three doors, making it a practical choice for both daily commuting and weekend adventures. The coupe body style adds a touch of sportiness and elegance to its overall design.
This Audi TT 2.0 TFSI S line is ULEZ compliant, ensuring that you can drive in London without incurring any additional charges. This makes it a practical choice for city dwellers who want a stylish and powerful car without the hassle of extra fees.
In summary, this Audi TT 2.0 TFSI S line combines style, performance, and practicality in one package. With its classic red color, optional extras such as heated front seats and the Audi Parking System - Rear, and impressive performance figures, this car is sure to impress. Don't miss out on the opportunity to own this exceptional vehicle.