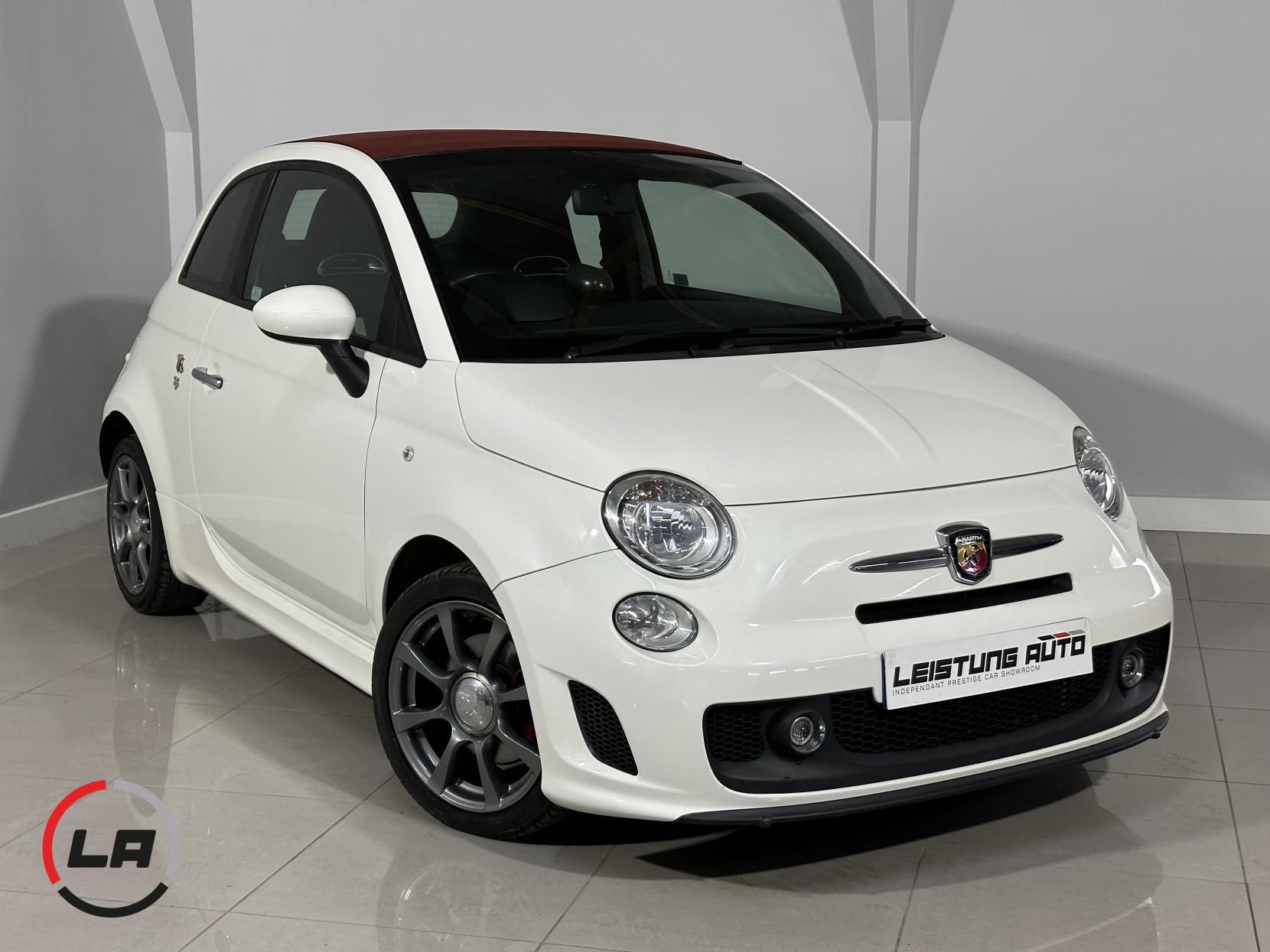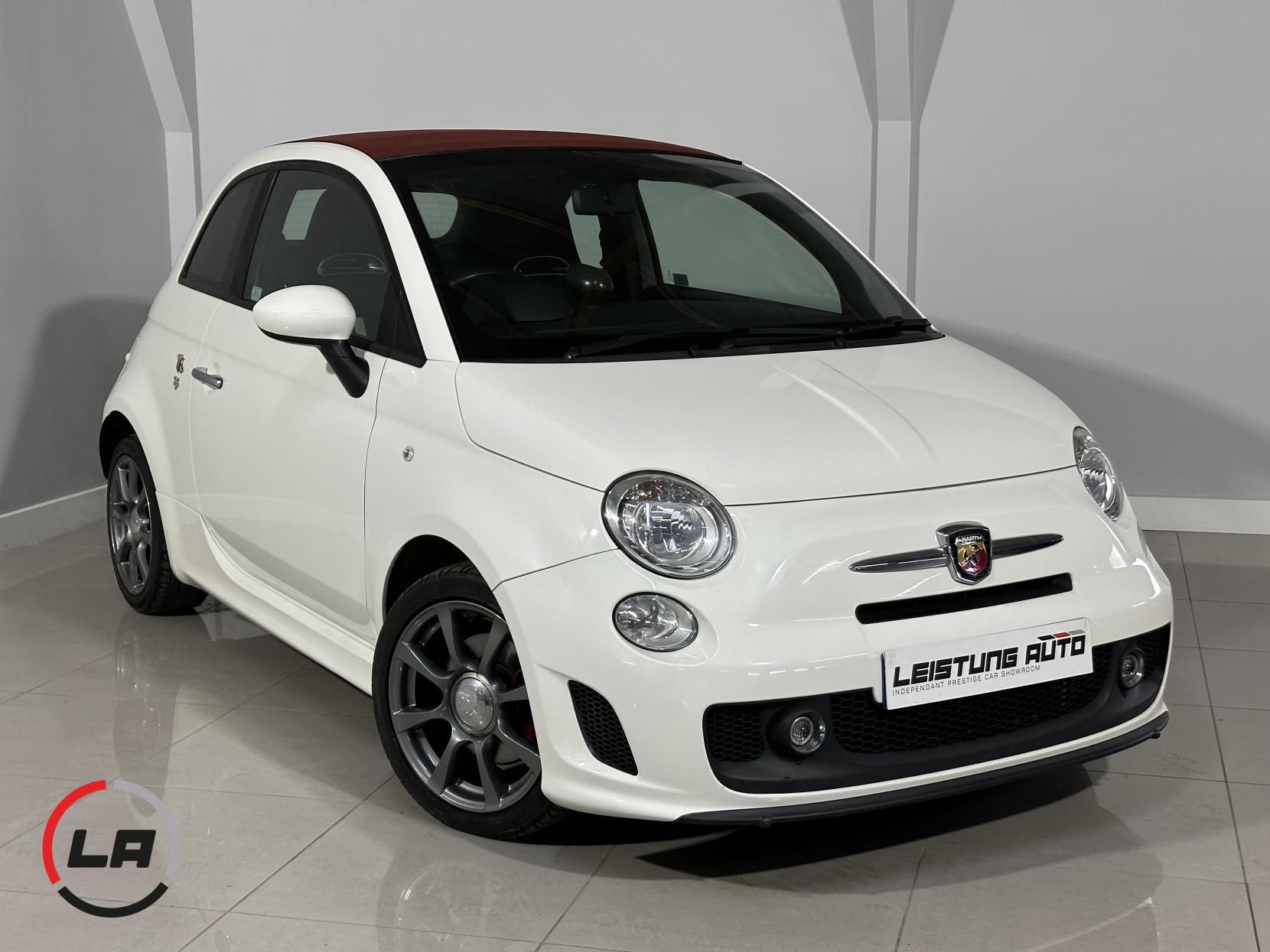 Year
2015
Mileage
53,290 miles
Fuel Type
Petrol
Transmission
Manual
Drivetrain
Front Wheel Drive
Engine Size
1.4 litres
Engine Power
138 bhp
Engine Torque
152 lbs/ft
0 to 62mph
7.9 seconds
Top Speed
127 mph
MPG
47.1 mpg
CO2 Emissions
139 g/km
Description
Leistung Auto are pleased to offer this stunning Abarth 595C 1.4 T-Jet Cabrio 2dr Petrol (140 ps), a stylish and exhilarating convertible that combines Italian design with impressive performance. This vehicle is perfect for those who seek a thrilling driving experience without compromising on style and comfort.
One of the optional extras available for this model is the Fabric - Black with Grey Stripe interior, complemented by a Grey Hood and Grey Spoiler. This combination adds a touch of sophistication and sportiness to the overall aesthetic of the car. The black fabric with grey stripe upholstery creates a sleek and modern look, while the grey hood and spoiler enhance the car's aerodynamics and give it a more aggressive stance. These optional extras truly elevate the visual appeal of the Abarth 595C.
In terms of exterior color, this particular model comes in the stunning Gara White. This classic and timeless color choice adds a touch of elegance to the car's overall appearance. Gara White is a versatile color that complements the car's design lines and ensures that it stands out on the road.
Now, let's delve into the impressive features of the Abarth 595C. With an acceleration time of just 7.9 seconds, this convertible delivers a thrilling and responsive driving experience. Its top speed of 127 mph allows you to enjoy the open road with confidence and excitement. Powered by a 1.4-liter engine, this Abarth model boasts an impressive 138 bhp and 152 lbs/ft of torque, ensuring a dynamic and engaging performance.
The Abarth 595C offers a comfortable and spacious interior, with seating for four and three doors for easy access. As a convertible, it allows you to enjoy the freedom of open-air driving, making every journey a memorable one. The body of the car is designed as a convertible, adding a touch of sophistication and style to your driving experience.
This Abarth 595C is powered by a petrol engine and features a manual transmission, providing you with full control over your driving experience. With a fuel consumption of 47.1 mpg, this convertible offers a balance between performance and efficiency. Additionally, it is ULEZ compliant, ensuring that you can drive in low emission zones without any restrictions.
If you're looking for a convertible that combines style, performance, and comfort, the Abarth 595C 1.4 T-Jet Cabrio 2dr Petrol Manual Euro 6 (140 ps) is the perfect choice. Enquire now to learn more about this exceptional vehicle and to schedule a test drive. Experience the thrill of driving an Abarth convertible today.